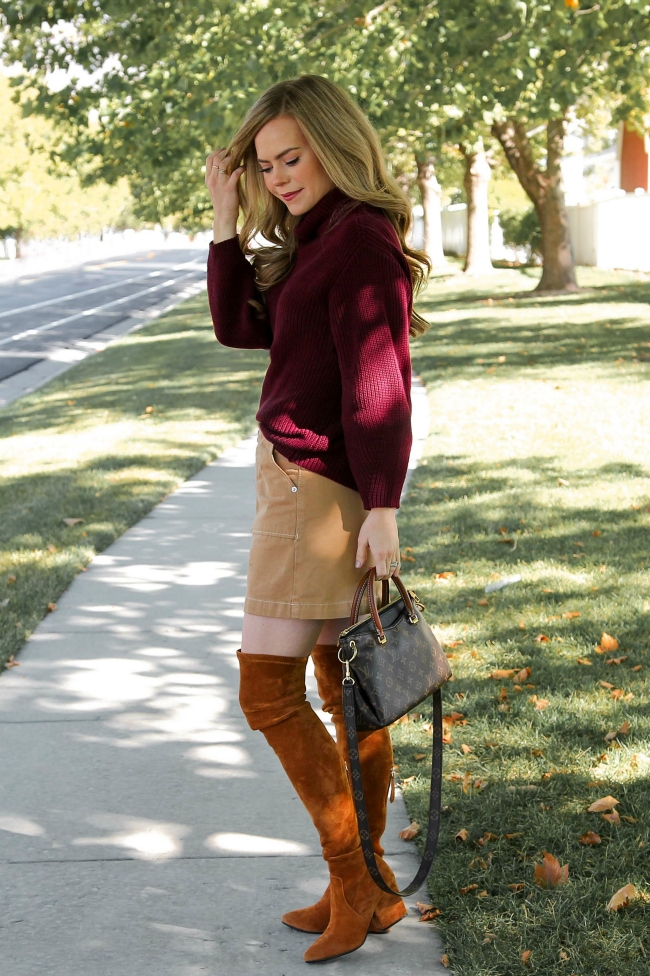 When I threw this outfit together I was immediately obsessed. I love the contrast between the dark maroon sweater and mini skirt. We actually took these pictures a few months ago but I just never got around to posting them. It's freezing cold here already and there's even some snow in some places. I wish so badly Fall would last a few months longer. That and how great would it be if the weekend was two days longer?!
SWEATER (similar) | SKIRT | BOOTS | LIPSTICK | EARRINGS | LV Bag (similar)
The post Fall Maroon Style appeared first on MISSY SUE.