It is amazing how jaded life makes us as we grow older and the fascination that we have for little things seems to fade away all too soon in the real world. Yet some things remain constant like our love all things that fly high in the air and a desire to find a quiet, lonely nook that takes us away from the rush of the world. This Taiwanese home was conceived and brought to life precisely on this principle by AworkDesign Studio – an open and versatile interior that caters to the needs of an urban family with kids. It is hardwood that shapes the interior of this serene setting where open living spaces can also be turned into ingenious and fun play zones with ease.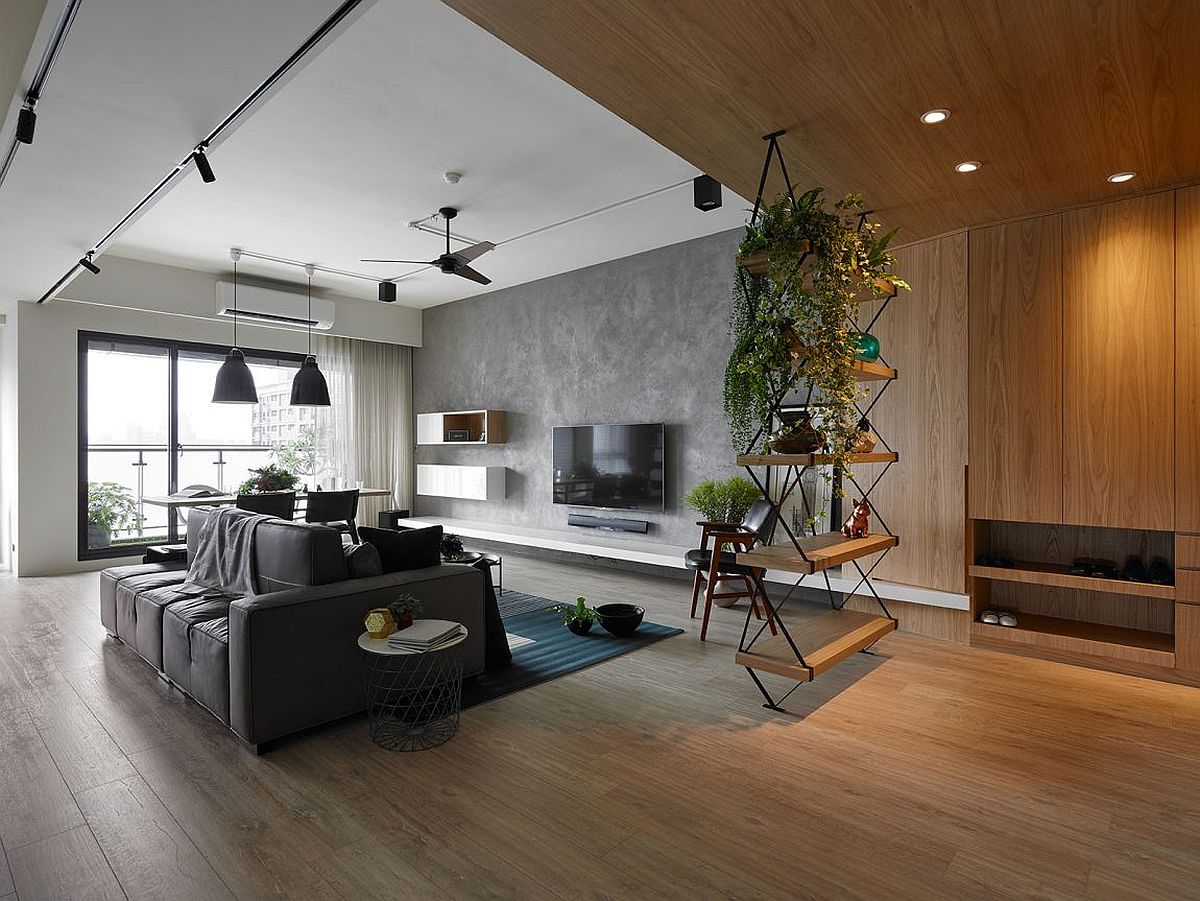 The living area is open, inviting and is draped in a layer of hardwood. It is a bespoke shelf in wood and metal that grabs your attention here and becomes the bright and beautiful focal point of an otherwise neutral setting. A textured cement wall acts as the backdrop for the entertainment unit and the floating shelves even as a double-sided couch helps demarcate and define space. Classic wooden French doors in the living room open to reveal the home workspace with the living and dining area also doubling as the home library, study and activity zone.
RELATED: Modern Private Residence in Taiwan Overlooking a National Park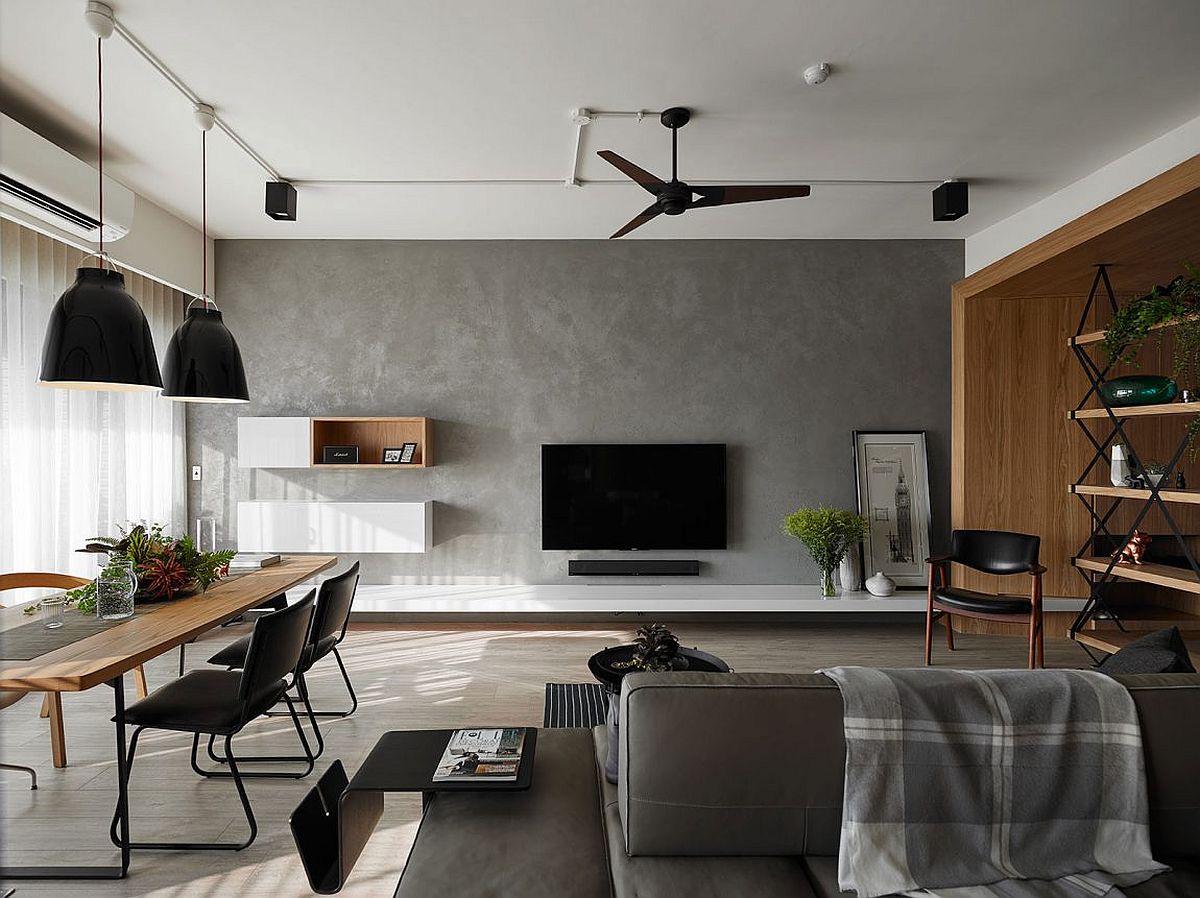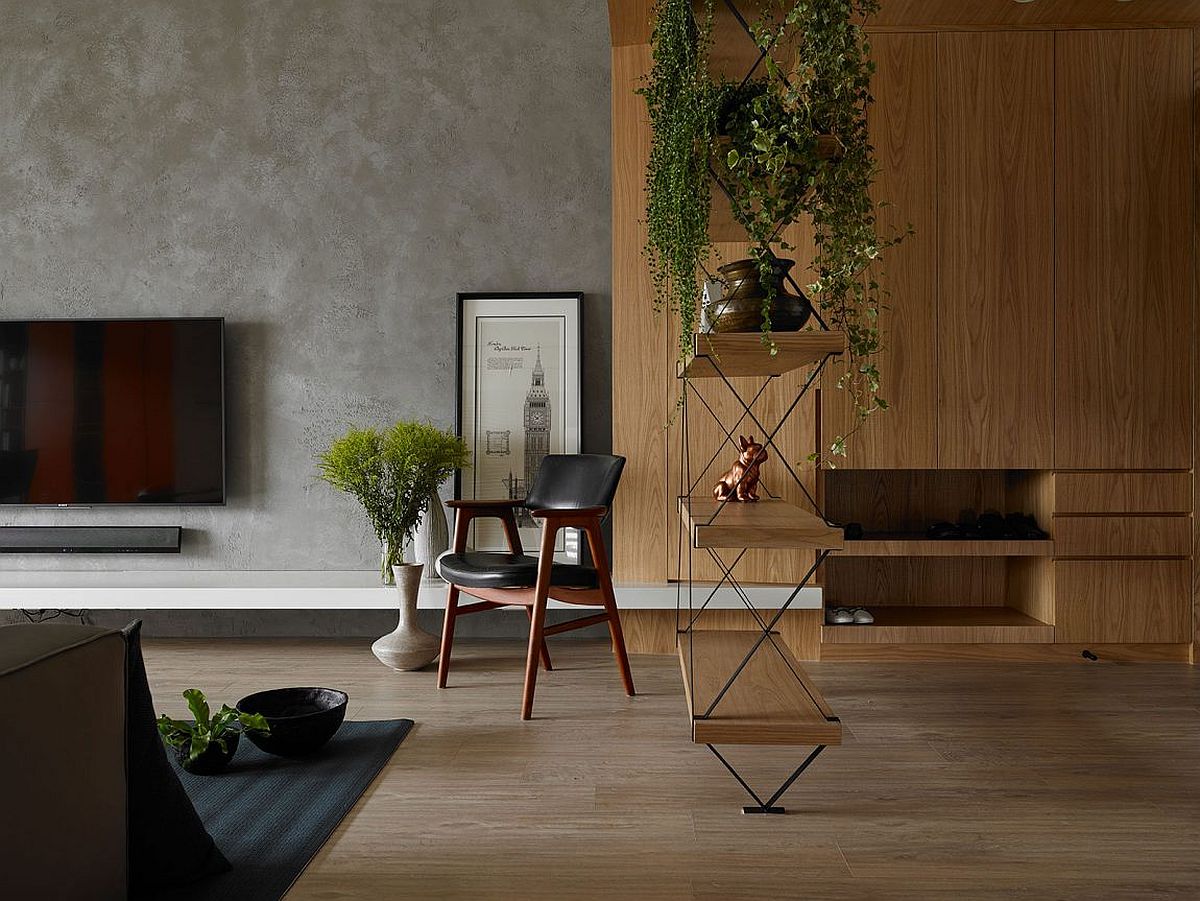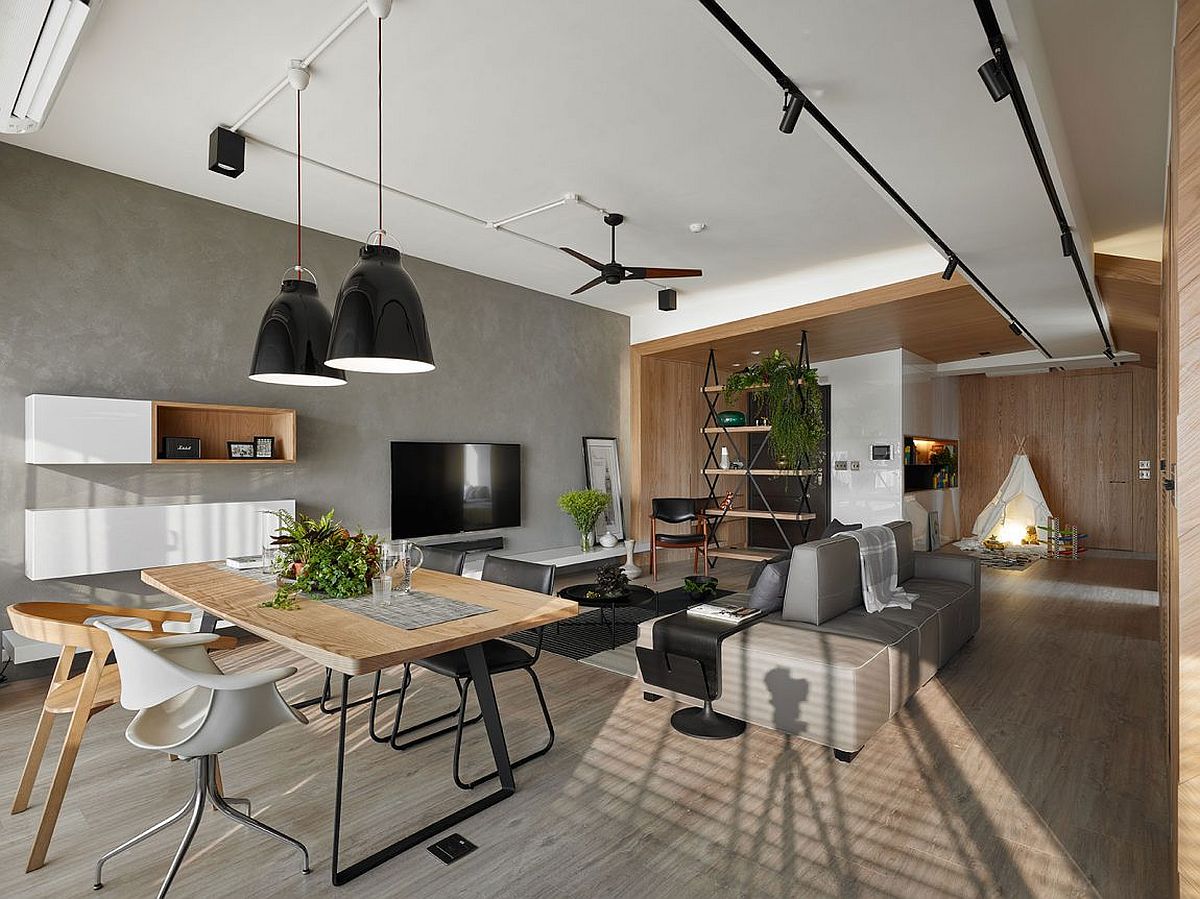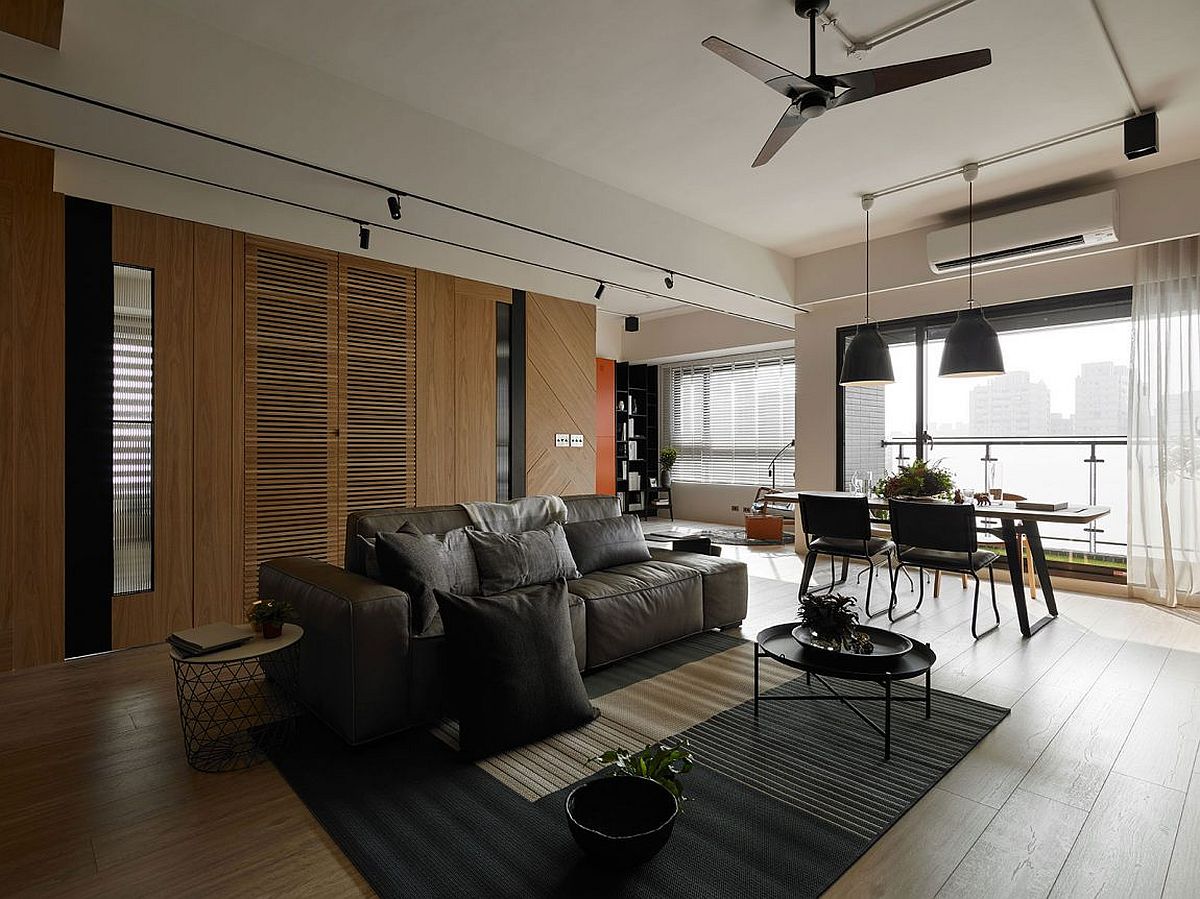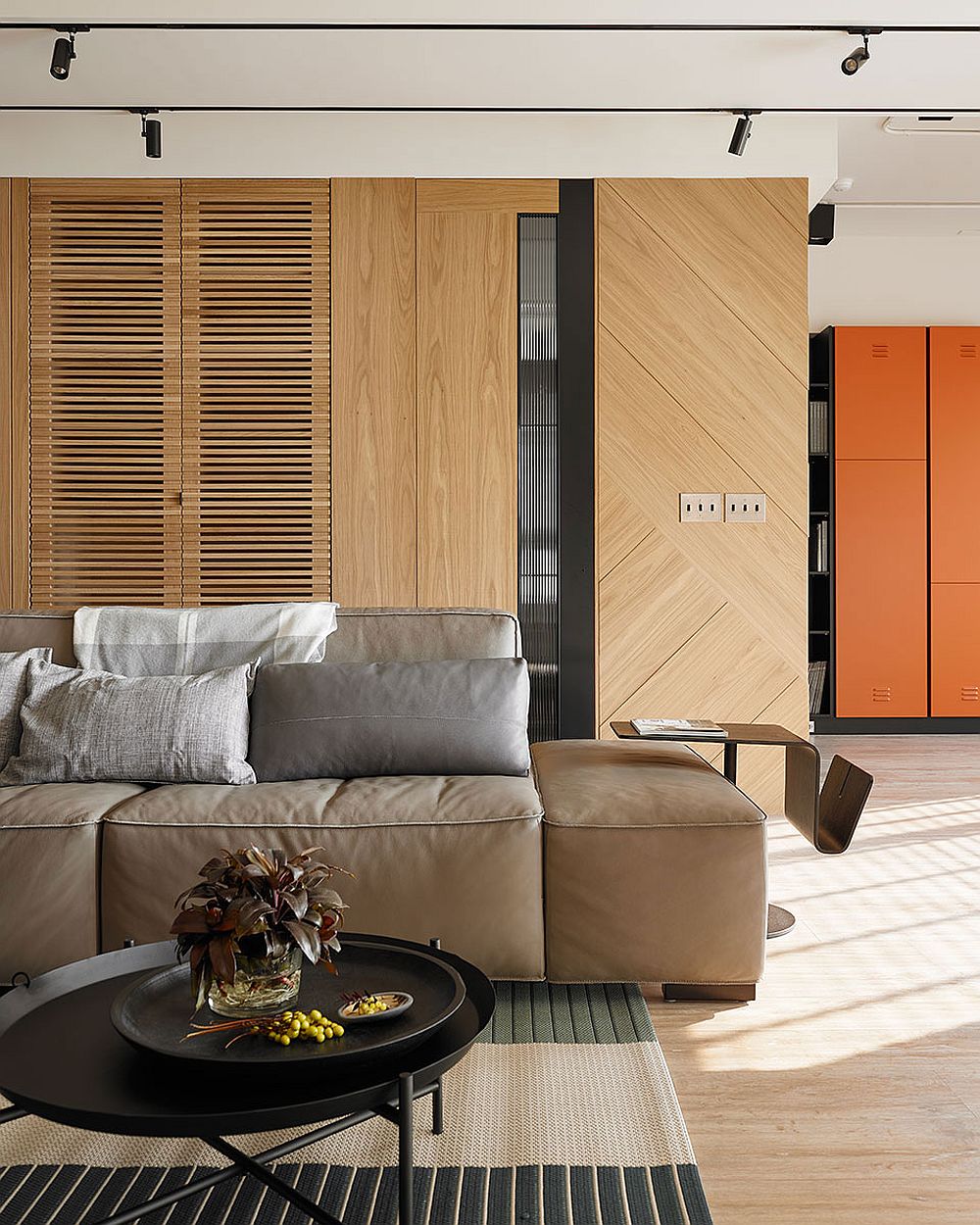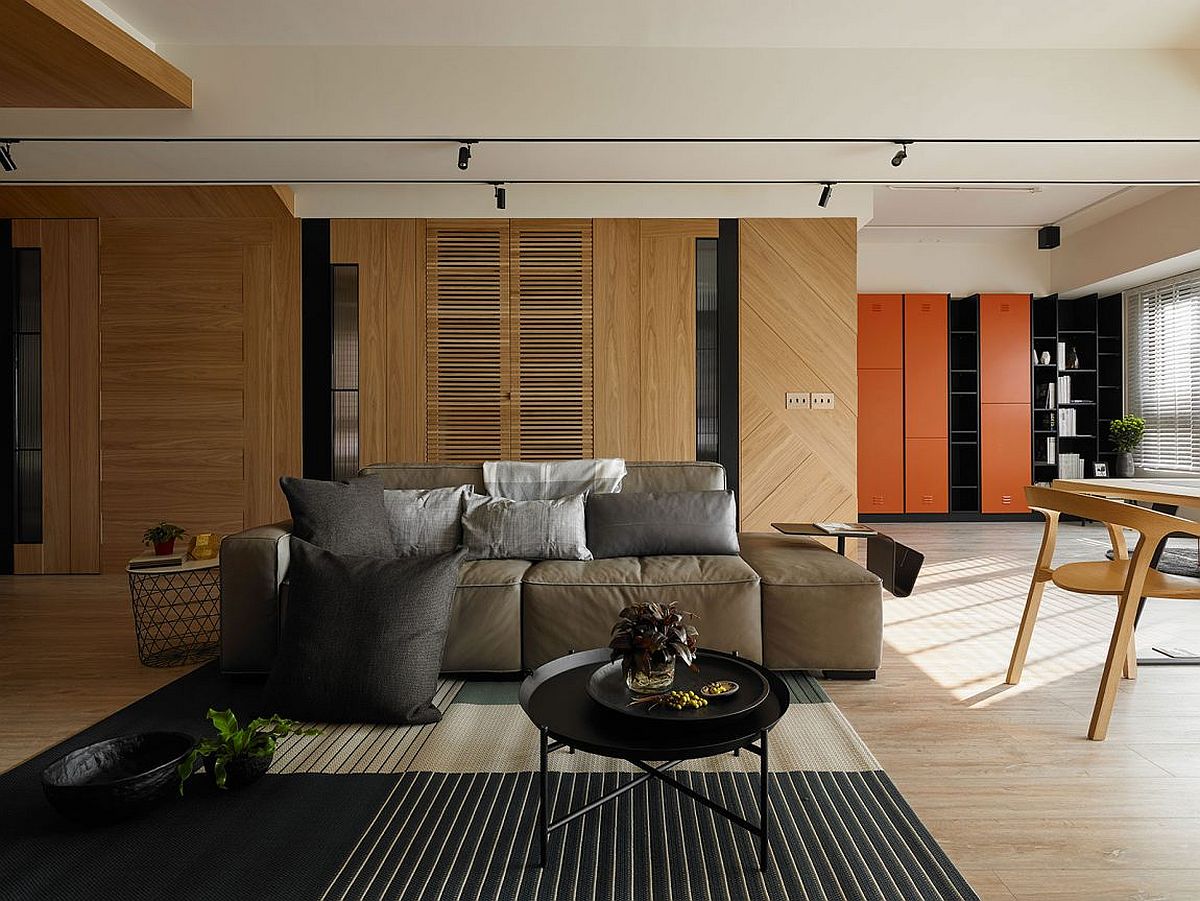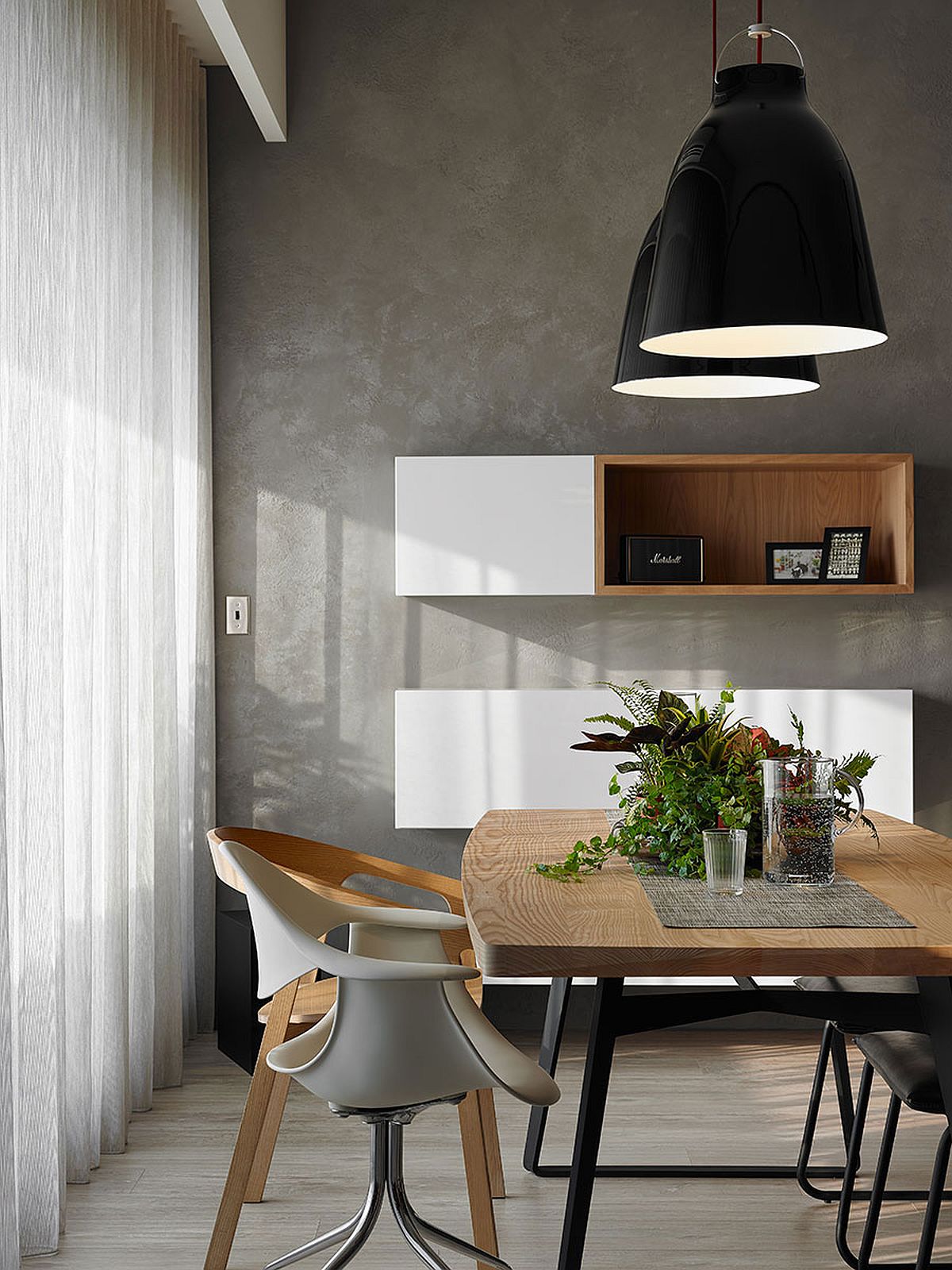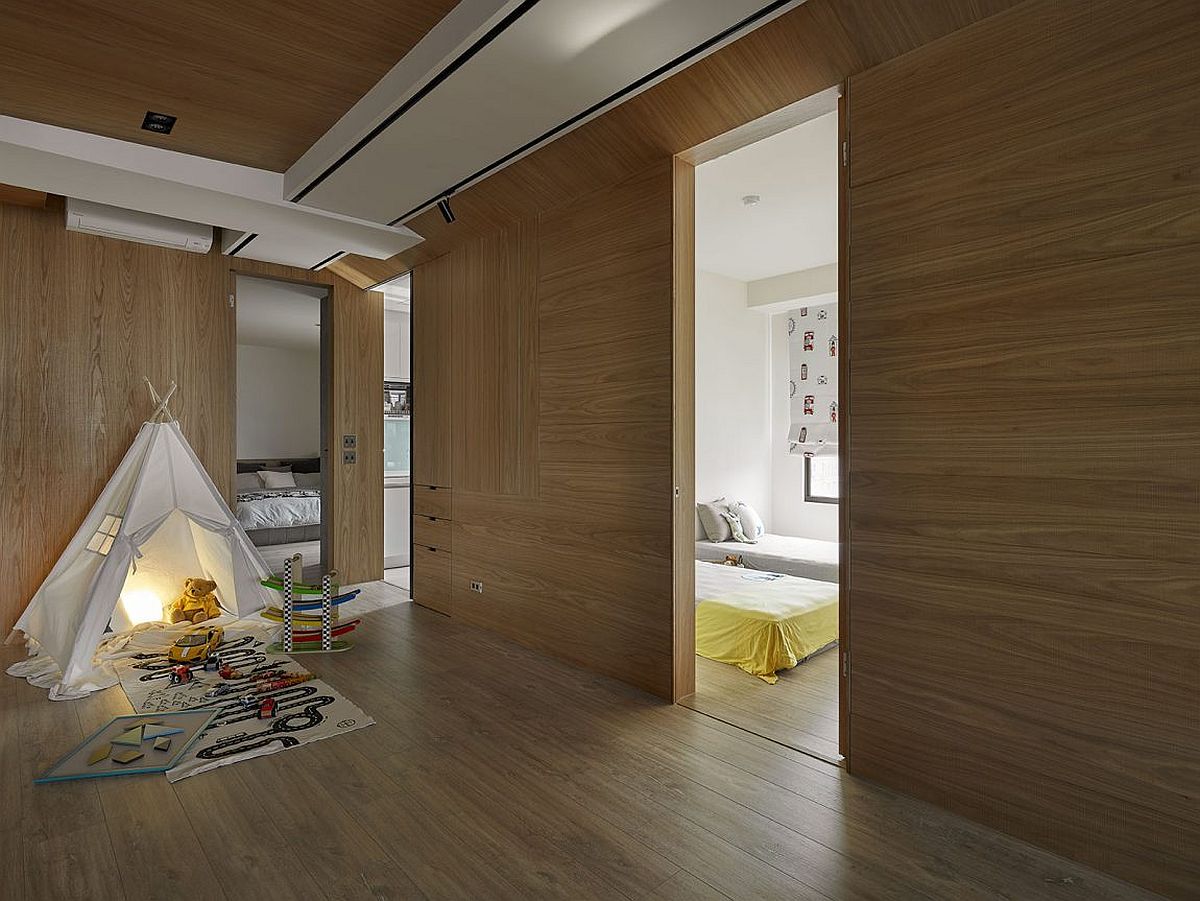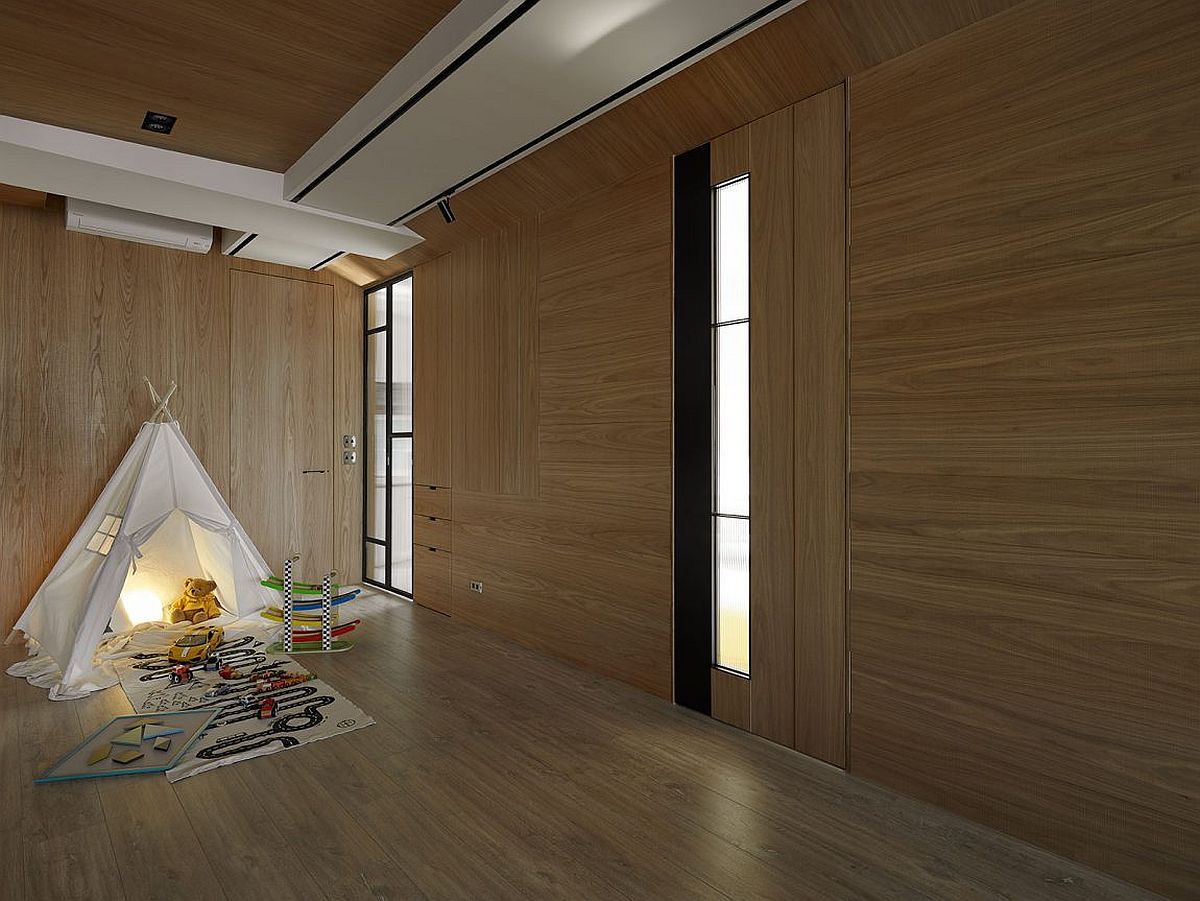 Large, oversized pendants above the dining table give a dash of industrial vibe to the dining area with empty corners being turned into the kids' playarea with the simple use of a teepee. Comfortable bedrooms with attached bathrooms and ample closet room complete a stylish home that easily adapts to the various needs of its denizens. [Photography: MW Photoinc]
RELATED: Modern Apartment in Taiwan Exudes Inspiring Form and Freshness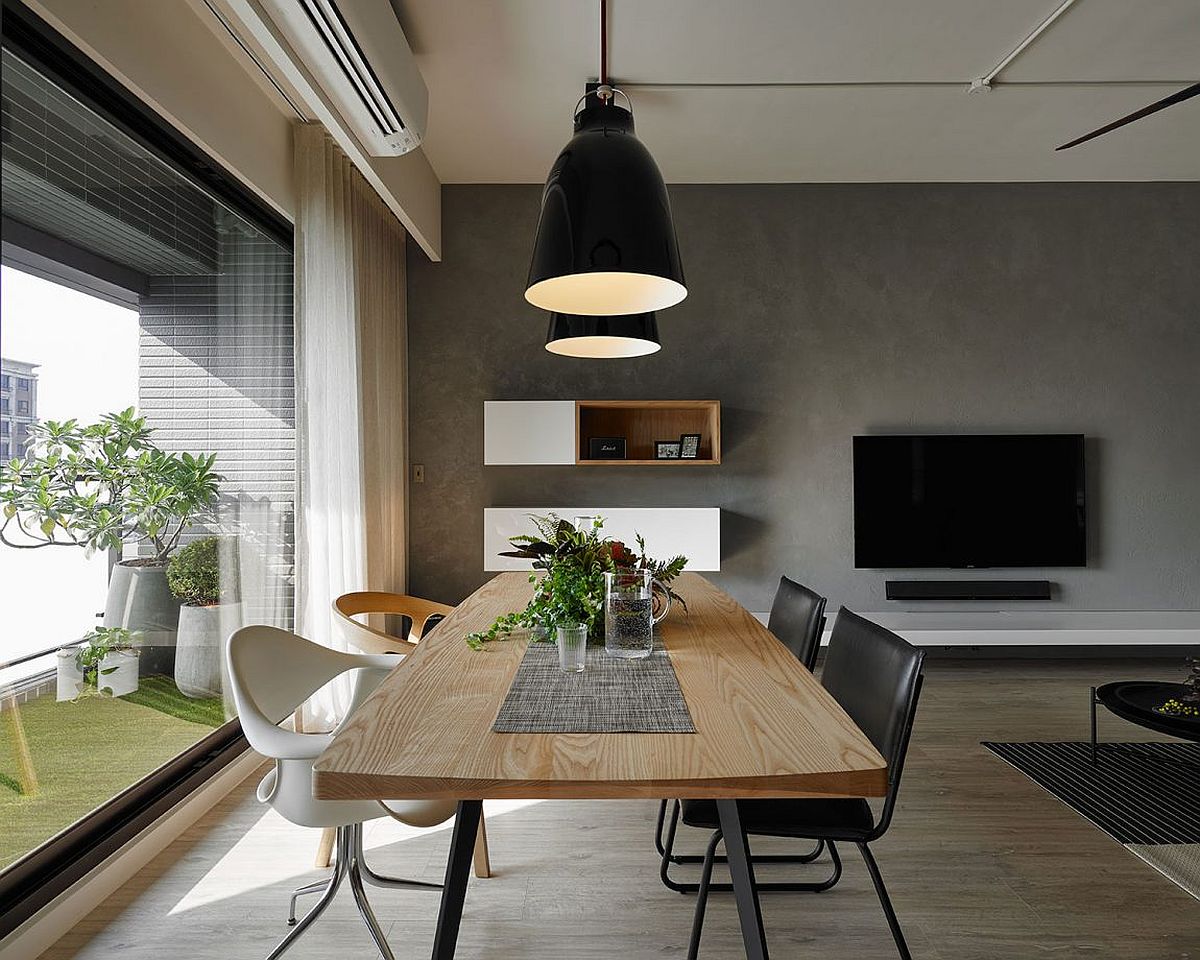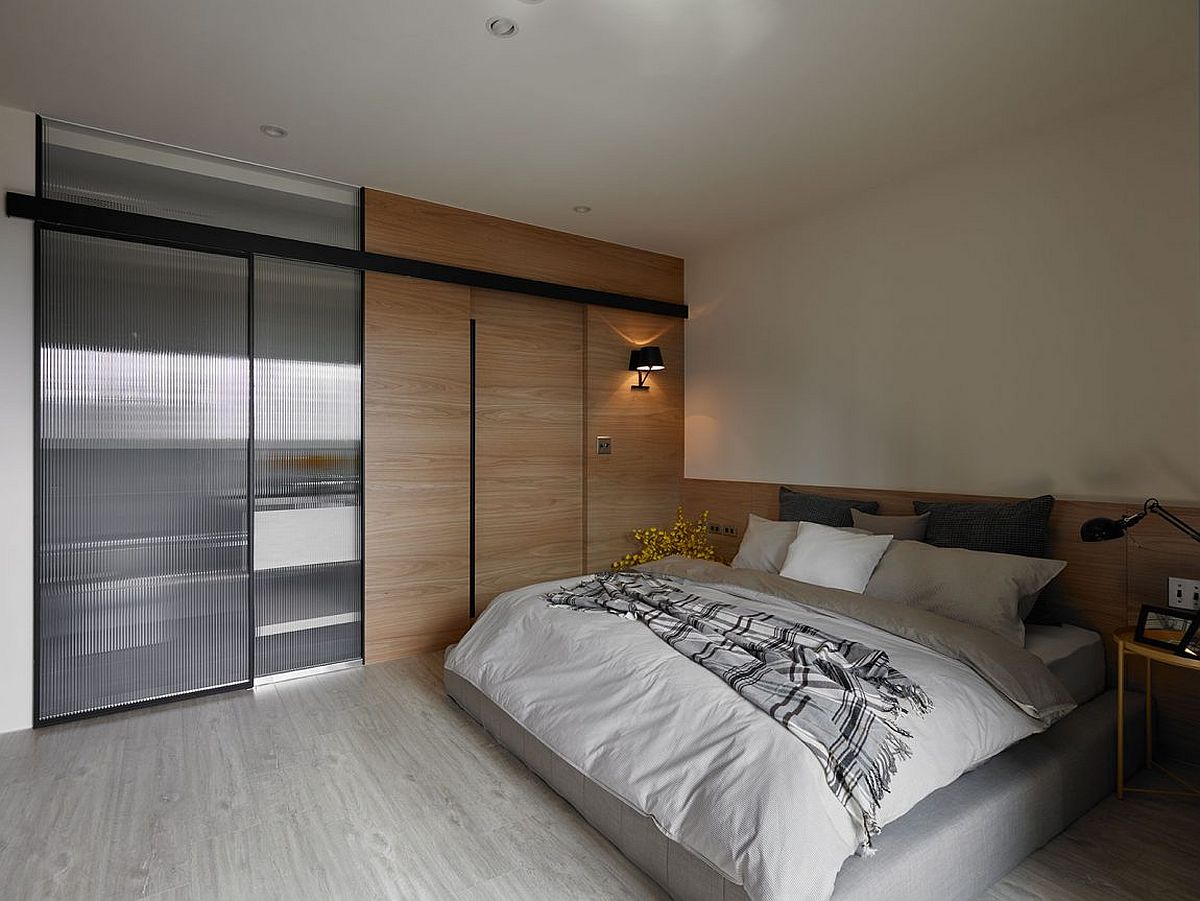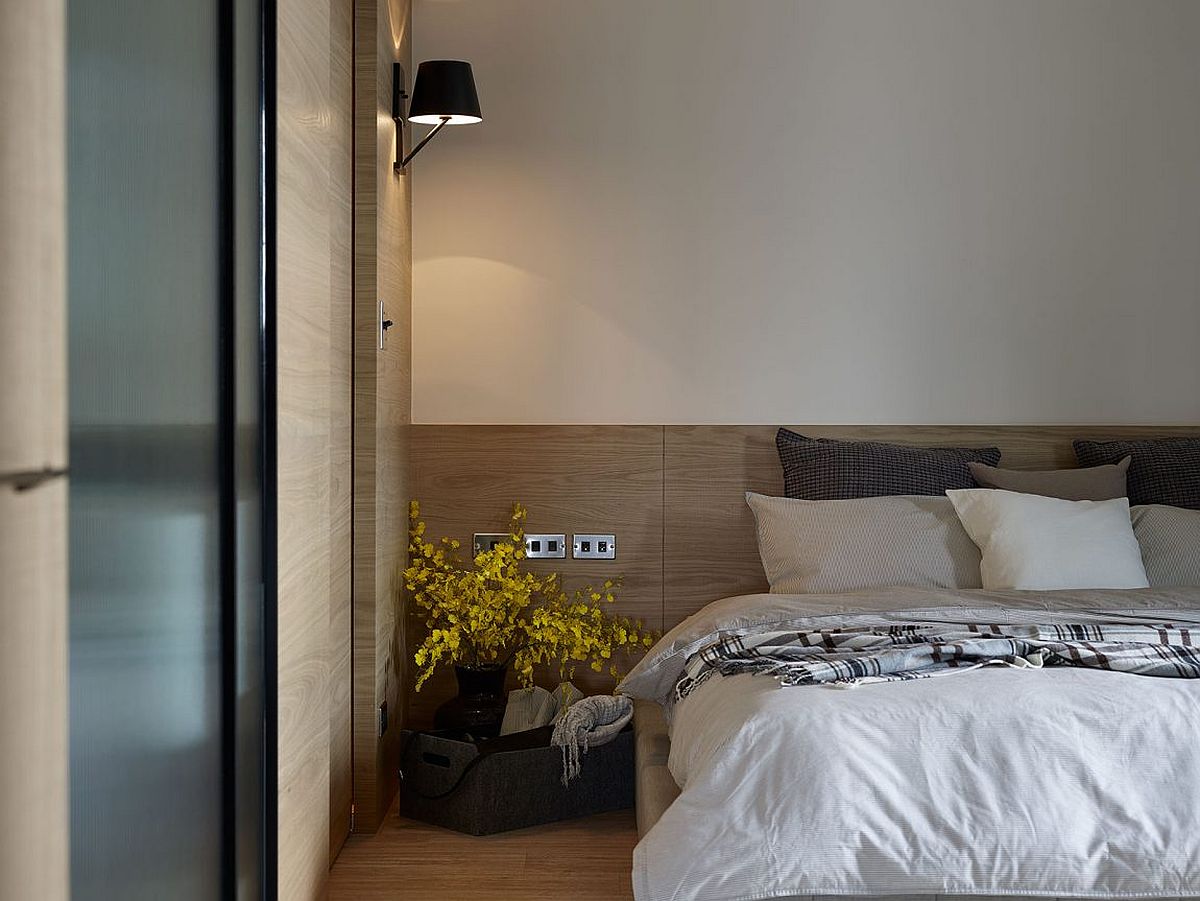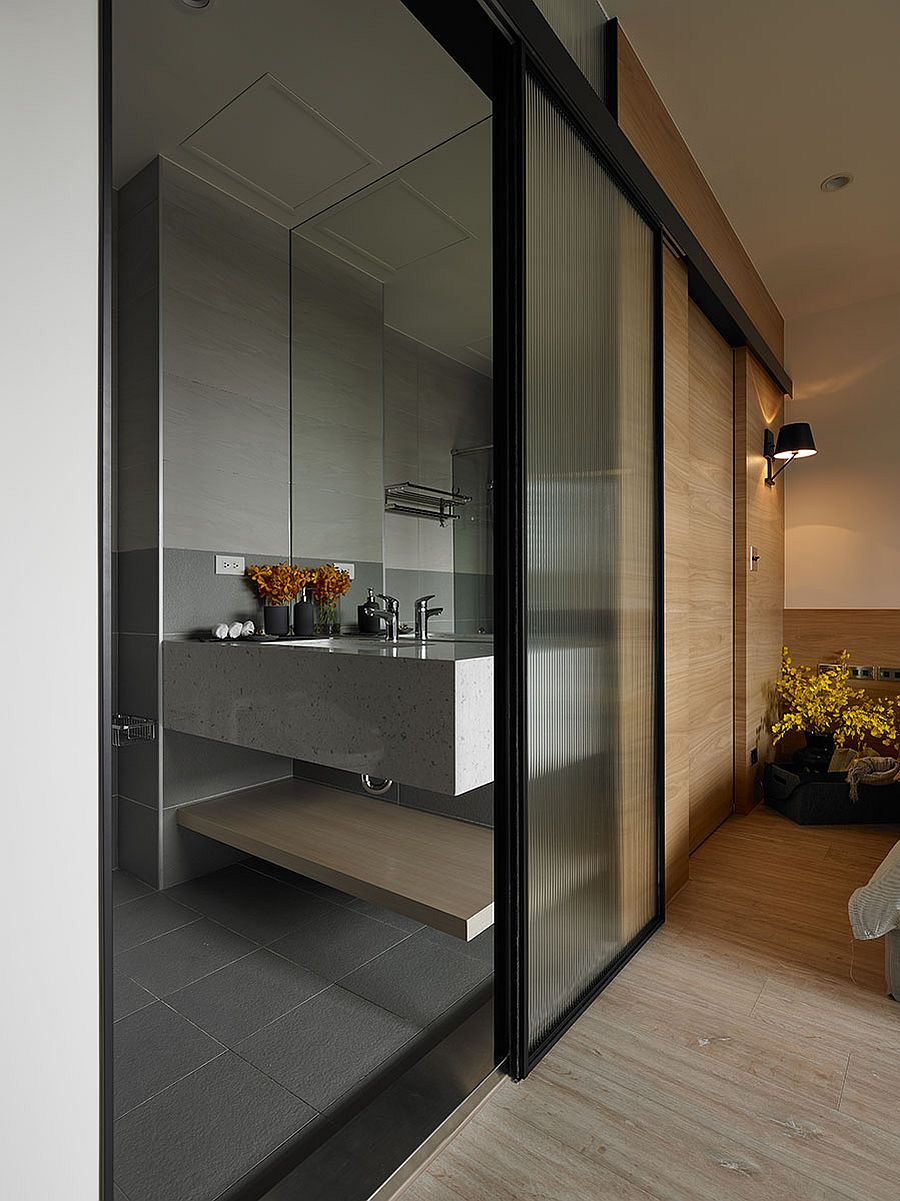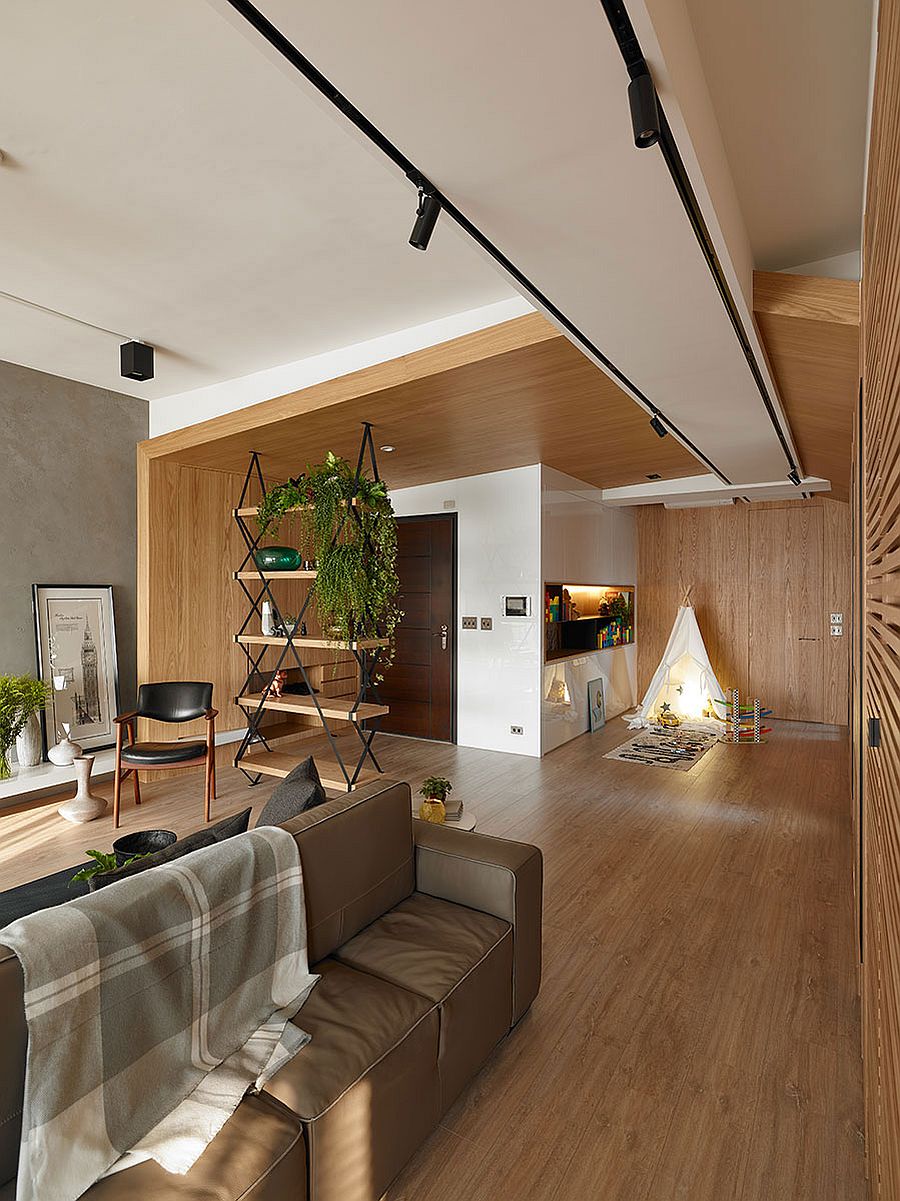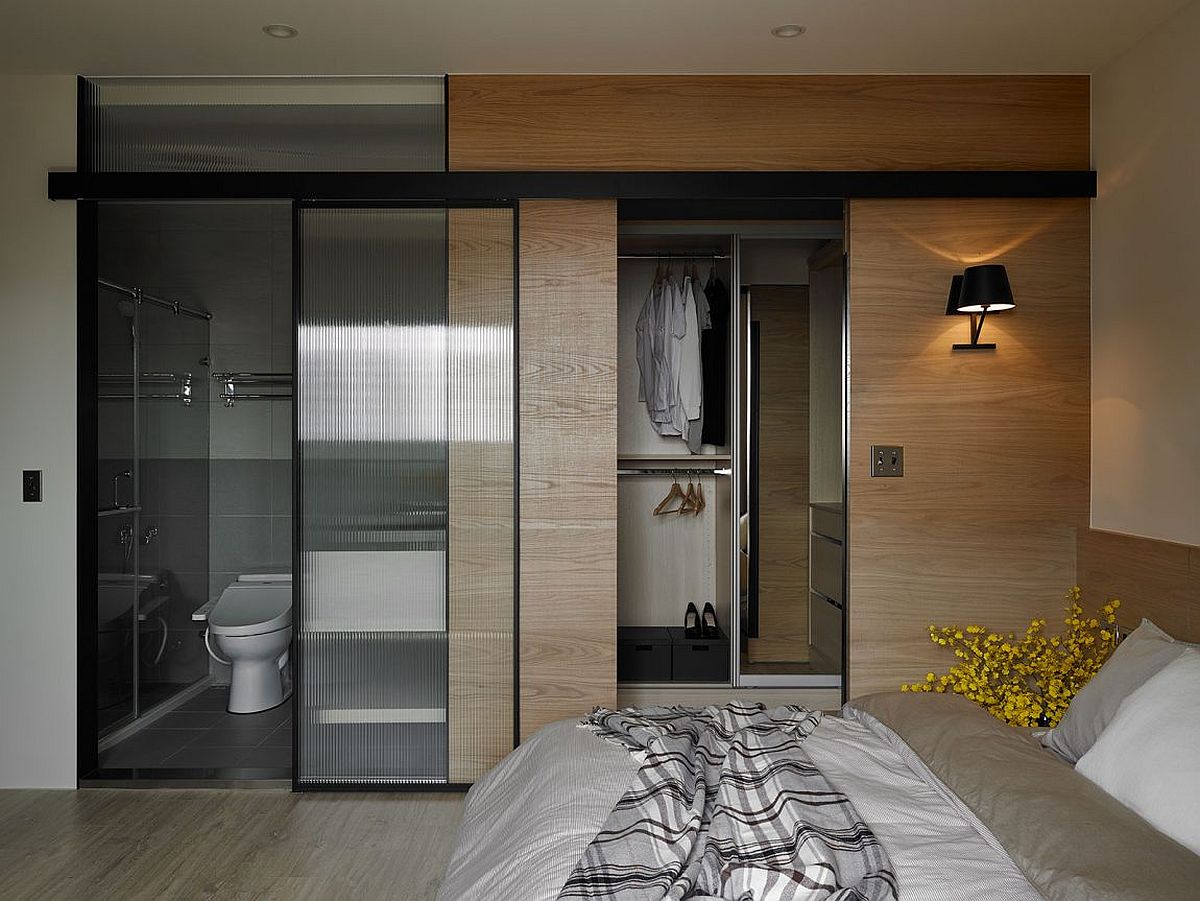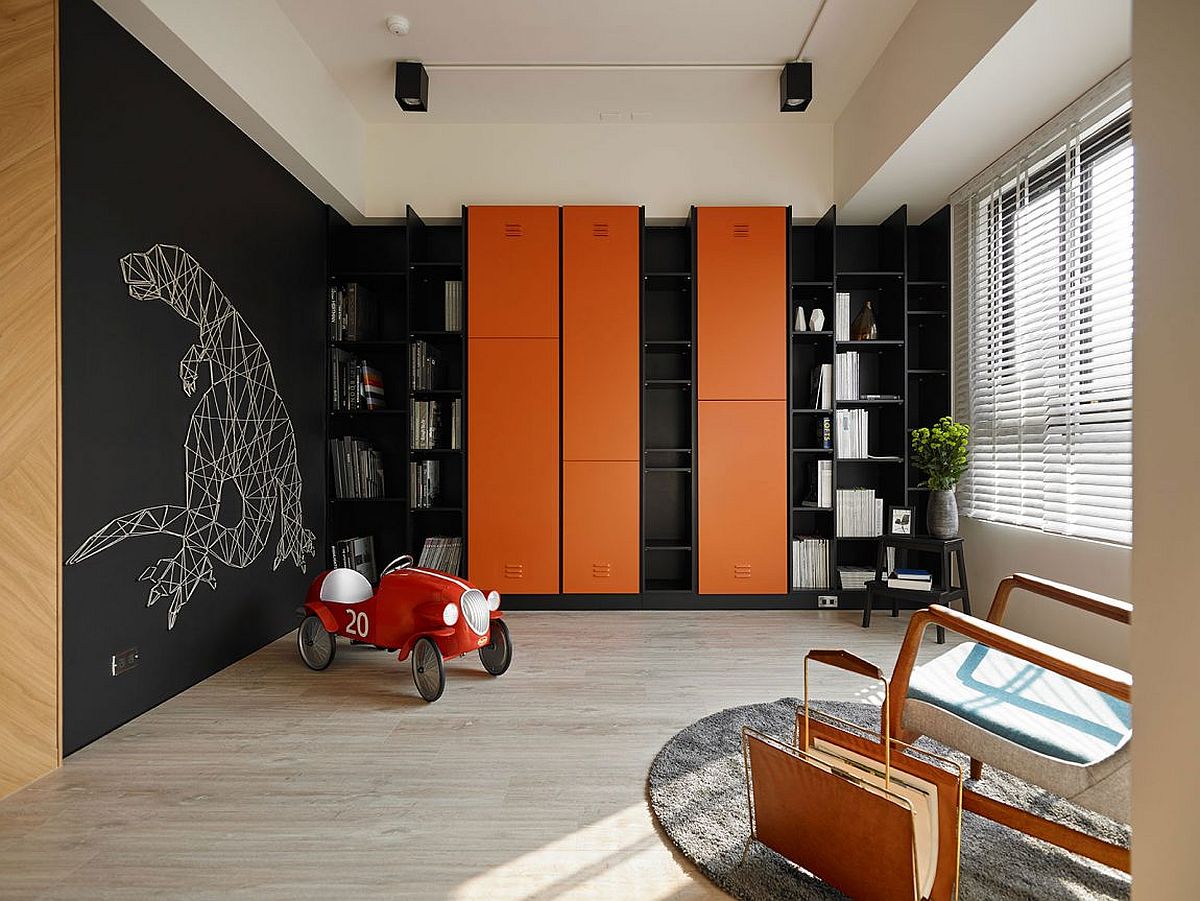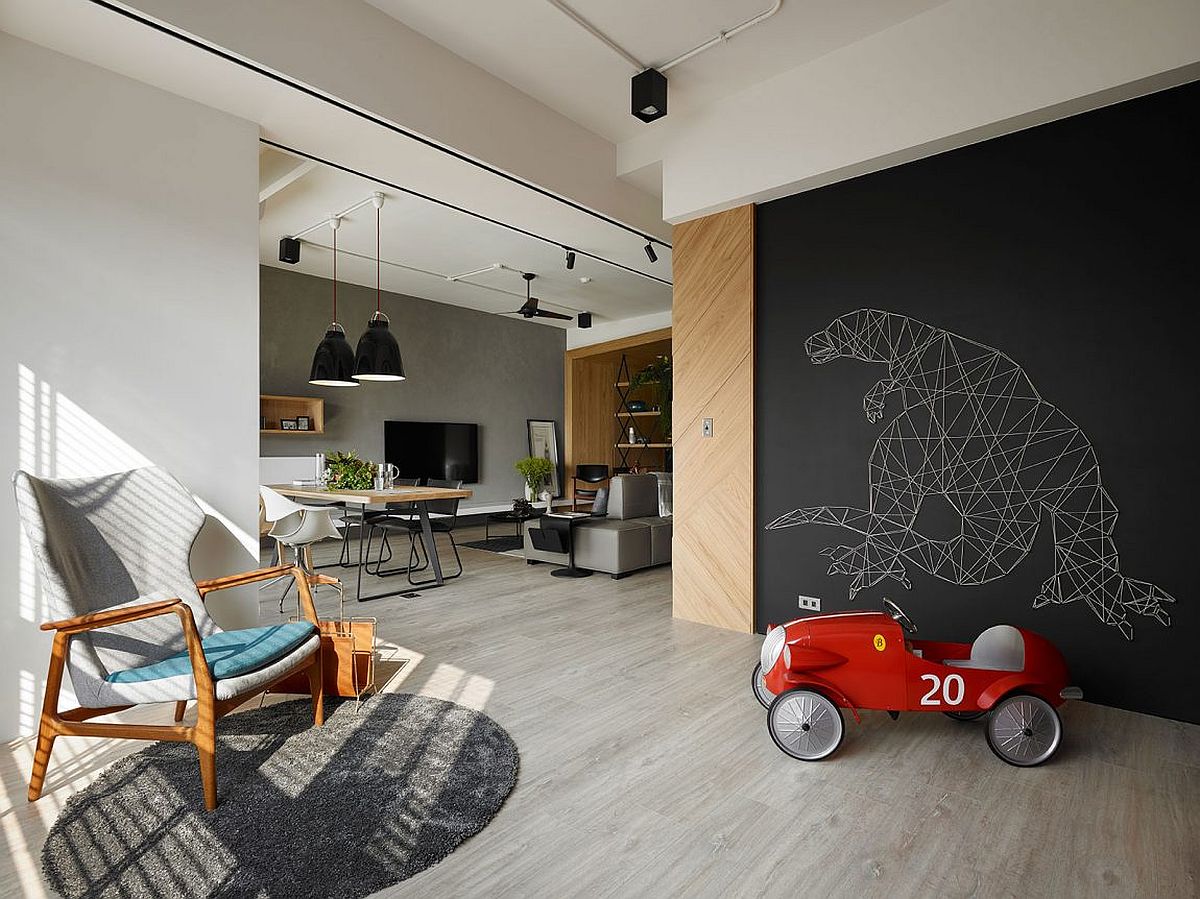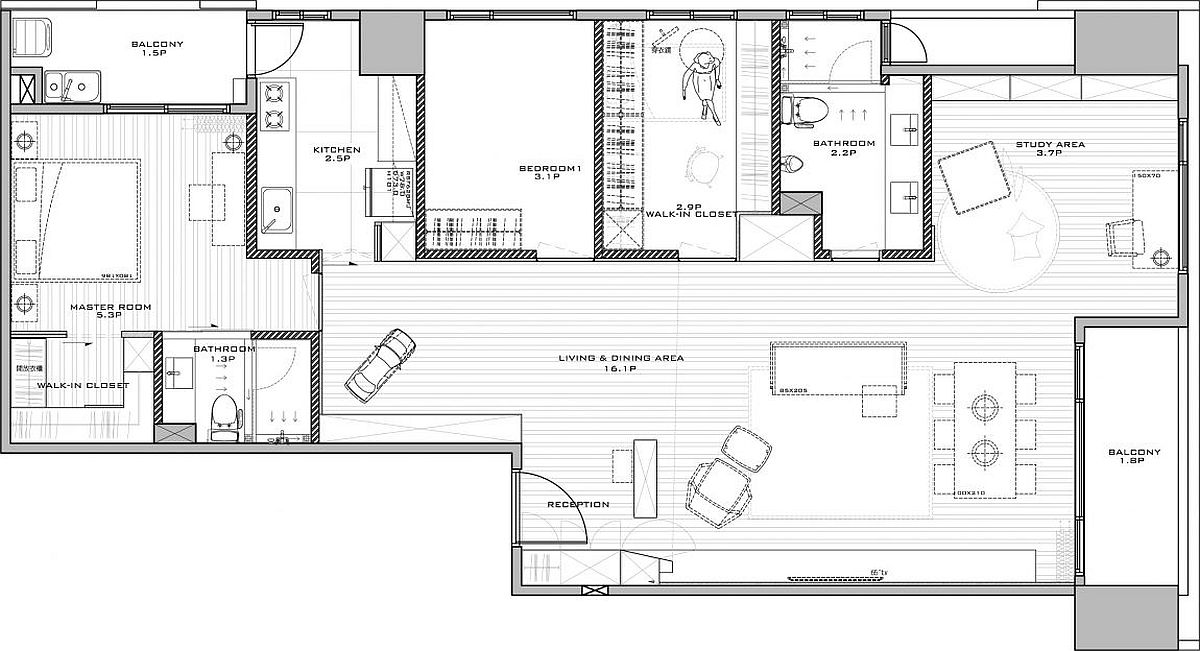 You're reading Explorer: Warmth of Hardwood Coupled with Playful Versatility, originally posted on Decoist. If you enjoyed this post, be sure to follow Decoist on Twitter, Facebook and Pinterest.