Sited in Northern India, a holiday home is perfectly positioned for glorious views of the Himalayas.
In a landscape dominated by the Himalayan mountain range, the sensible architectural approach is a minimalist one. So, when Lokesh and his family fell in love with the sleepy Himalayan village of Satoli in northern India, they dreamed of a holiday home that would sit lightly on the land and blend into its scenic surroundings.
Teaming up with New Dehli–based Matra Architects, the family embarked on a five-year process to bring their dream home to life—no easy feat given the remote, rural location at 6,500 feet above sea level.
Careful studies of the traditional village houses and the community's Spartan farming lifestyle inspired the design of the minimalist timber retreat—officially dubbed the Wood House—that steps down a three-acre terraced landscape. To minimize the home's visual impact, the architects placed the 2,550-square-foot building on the lowest terrace.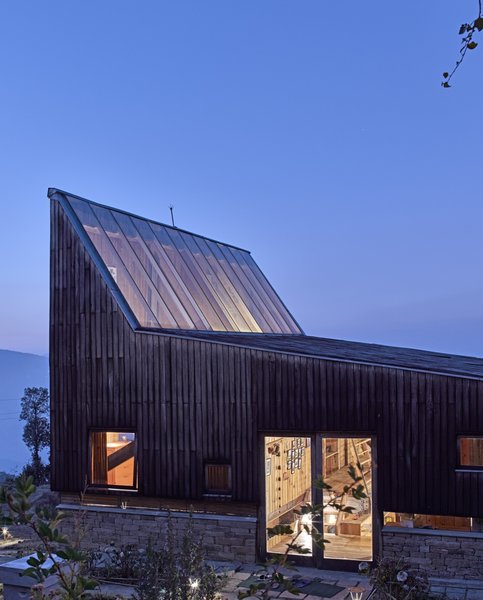 Much of the exterior is clad in vertical planks of locally sourced oiled Indian mahogany. A continuous band of glazing separates the timber cladding from a dry stonewall base, built of materials excavated on site.
See the full story on Dwell.com: Experience Boundless Himalayan Views in This Modern Mountain Retreat