During the Milan Design Week in April, Norway returns to Ventura Lambrate to tell the story of our country´s creative scene today and present the best of contemporary Norwegian design and craft. Everything is Connected is curated by designer and interior architect Katrin Greiling and designed by Kråkvik & D´Orazio who also were the designers of the previous exhibitions in Milan; Structure 2016 and Norwegian Presence 2015. The team behind is also the same this year; Norwegian designers' union Klubben, DOGA Design and Architecture Norway, campaigning national craft resource Norwegian Crafts, and Jotun, one of the world's most respected paint manufacturers. I would love to see the exhibition, the photos already released is stunning. And I´m sure we will see a lot more from the designers chosen by curator Katrin Greiling to be presented at the exhibition. Colors used in the exhibition is Jotun 10981 Norwegian Wood (brown), Jotun 4785 Blue River (dark blue) and Jotun 5452 Nordic Breeze (light blue).
Amongst my favorites is Falke Svatun´s lamp Chanterelle (above), a sculptural lighting project. Last year he presented work alongside Bjørn van den Berg who this year is presenting a wall-mounted galvanised aluminium cabinet that combines the materials of outdoor products with the function of a typically indoor product. The cabinet is called Sheet Cabinet (below).
Årets norske utstilling Under Milan Design Week i april har fått navnet Everything is Connected og presenterer det beste av Norsk design og kunsthåndverk akkurat nå. Everything is Connected er kuratert av designer og interiørarkitekt Katrin Greiling og designet av Kråkvik & D´Orazio, som også designet foregående års norske utstillinger i Milano; Structure i 2016 og Norwegian Presence i 2015. Teamet bak er også det samme; Klubben, DOGA, Norwegian Crafts og Jotun. Om jeg ikke får sett utstillingen i Milano er bildene som allerede er sluppet helt fantastiske. Og jeg er helt sikker på at vi får se mye mer fra designerene som er representert fremover. Fargene brukt i utstillingen er blant annet Jotun 10981 Norwegian Wood (brun), Jotun 4785 Blue River (mørk blå) og Jotun 5452 Nordic Breeze (lys blå).
Blant mine favoritter er Falke Svatuns lampe Chanterelle (over), et skulpturelt belysningsprosjekt. I fjor presentere han lampen Aerial sammen med Bjørn van den Berg som i år viser skapet Sheet Cabinet (under). Sheet Cabinet er et veggmontert galvanisert skap som kombinerer et utendørsmateriale med funskjonen til et typisk innendørsprodukt.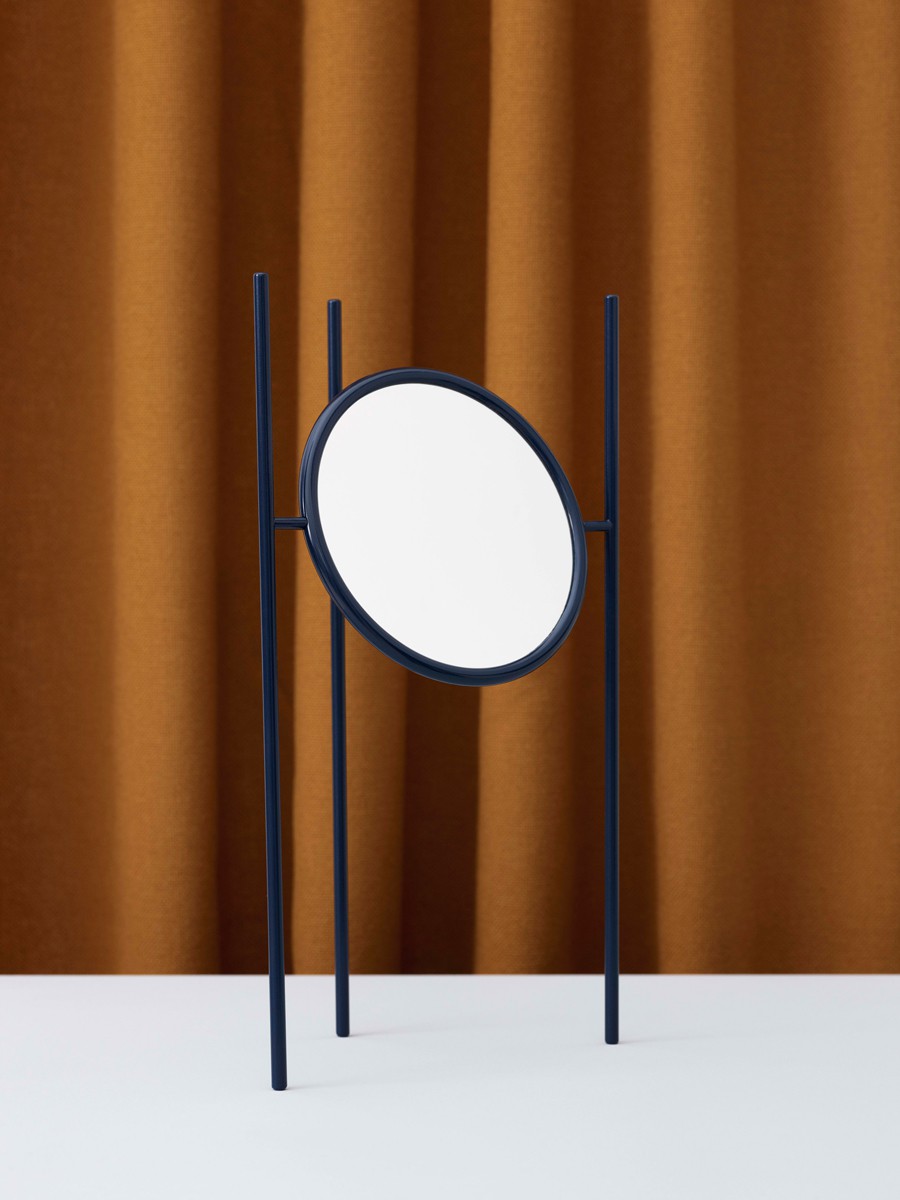 Andreas Bergsaker, who also works for Danish brand Hay alongside his own practice, will present a double-sided vanity mirror that is set upon three slim steel legs. The mirror is called Aase.
Andreas Bergsaker som også jobber for danske Hay ved siden av sin egen praksis presenterer speilet Aase.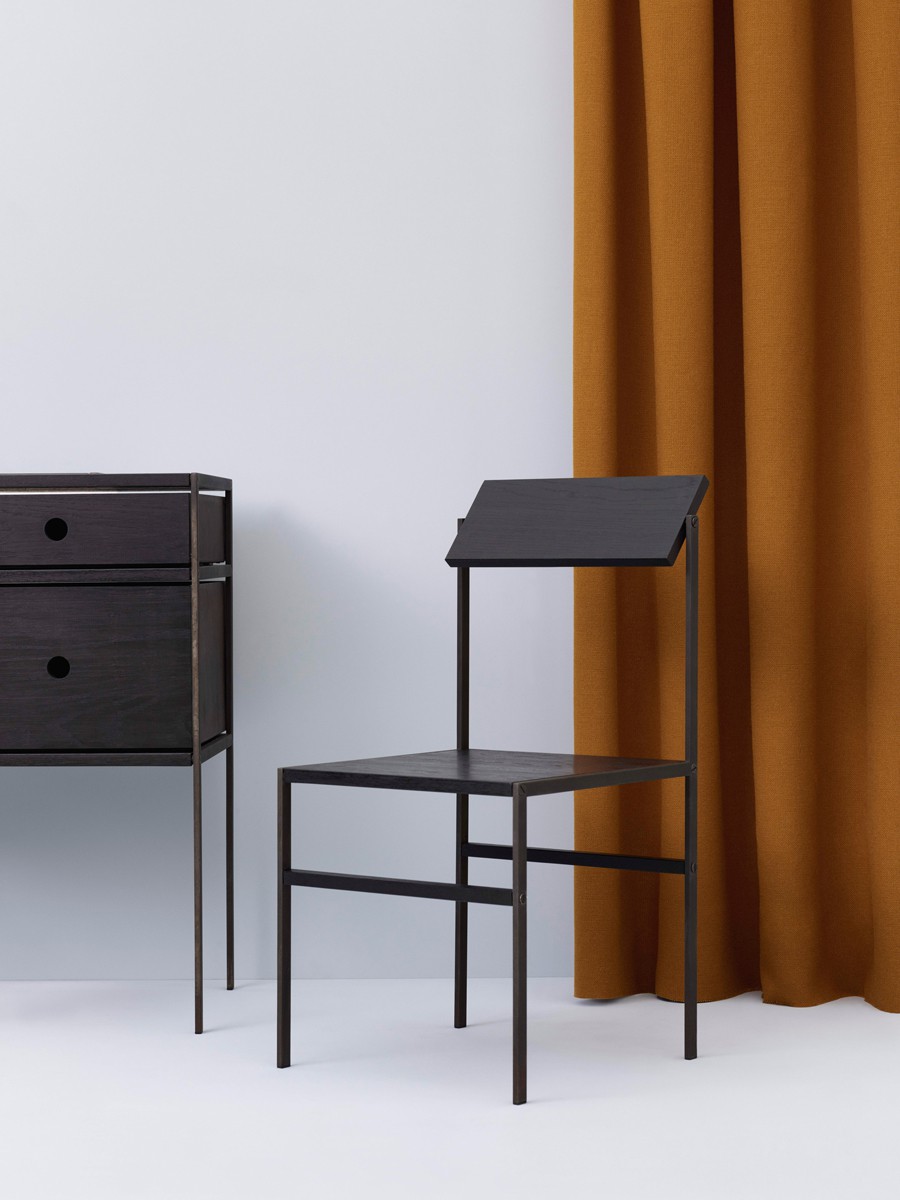 Live Berg Olsen will show her Super Normal furniture system made from solid oak. Designed for flat-pack distribution and tool-free assembly, the adaptable pieces include a chair, dresser and table unit coloured black with linseed oil.
Liv Berg Olsen viser møbelsystemet Super Normal laget av eik. Systemet er designet for flatpakking og montering uten hjelp av verktøy. Super Normal består av en stol, en kommode og et bord, alt sortfarget med linfrøolje.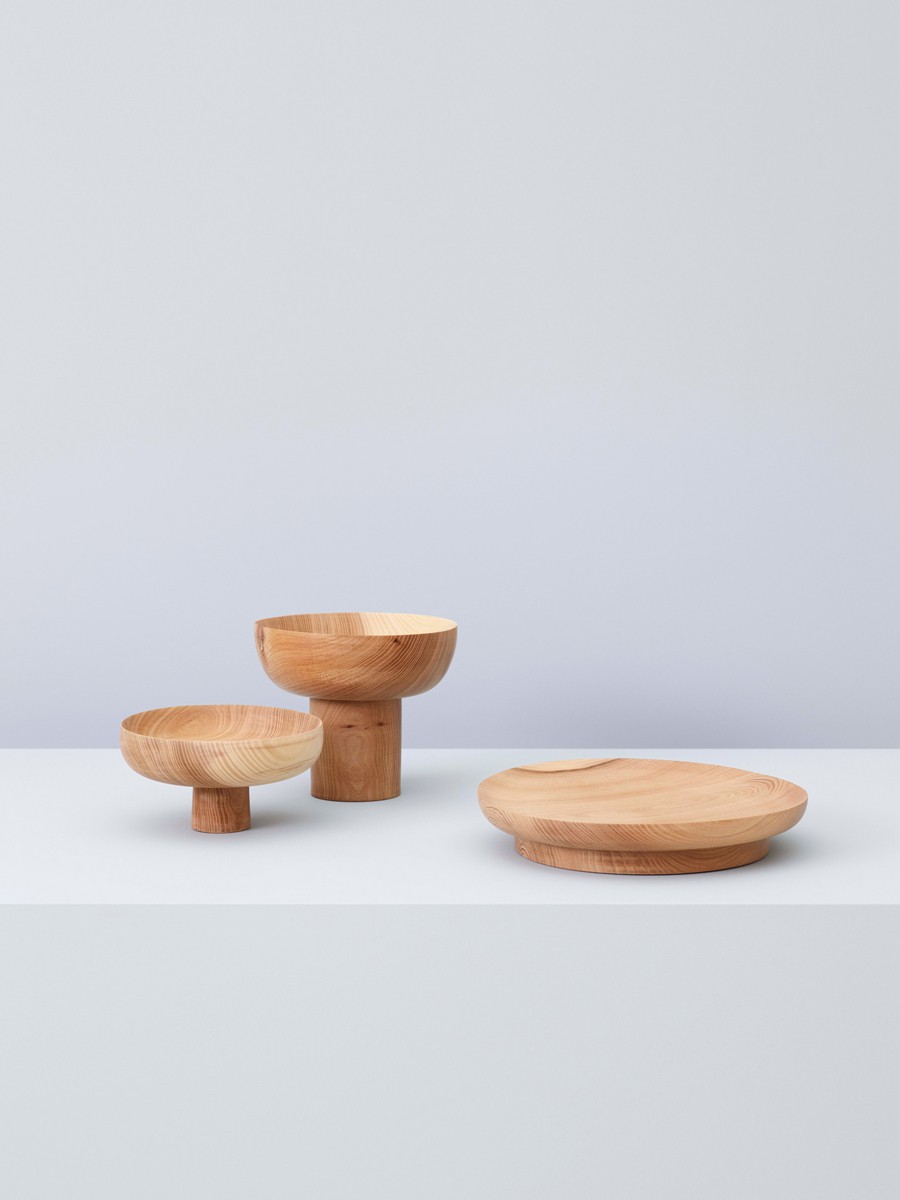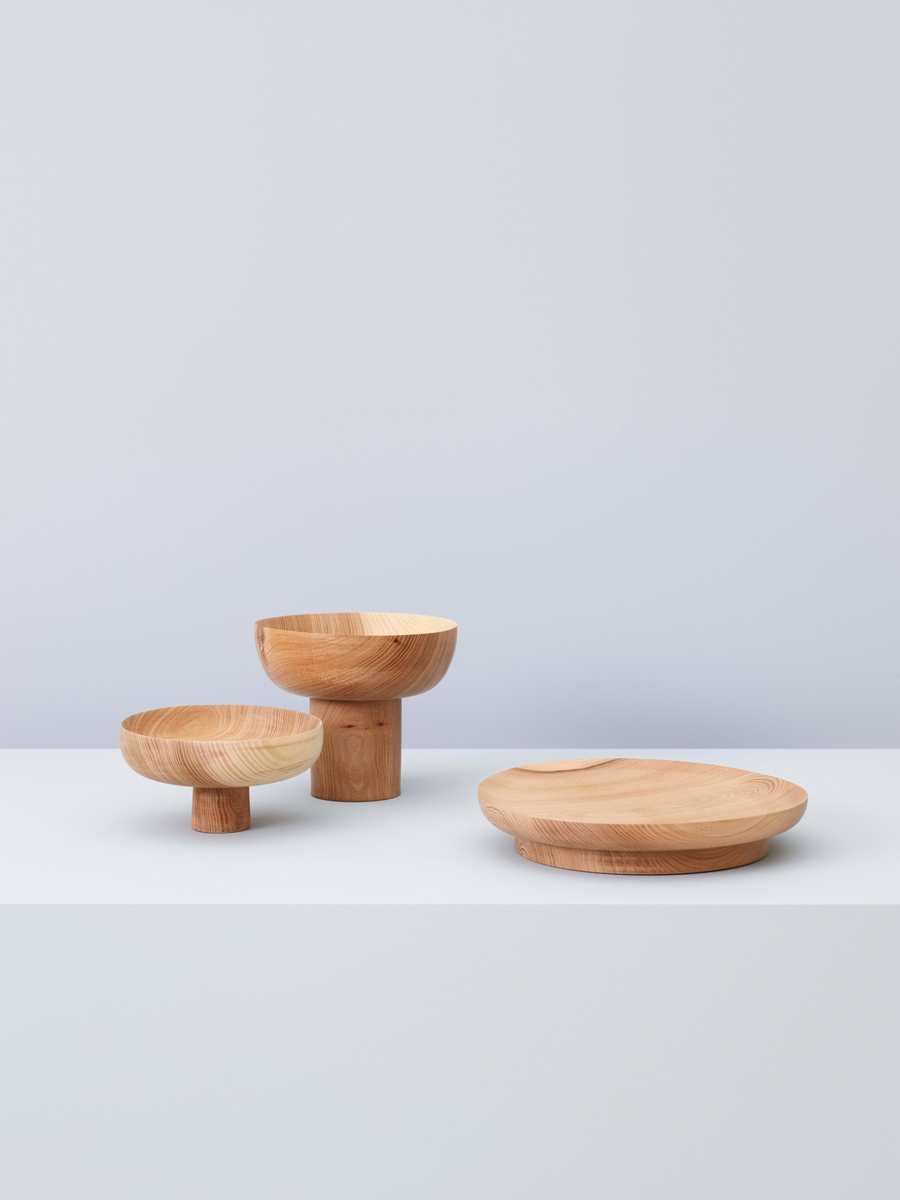 Allen Wood by Silje Nesdal is a extension of the wooden platter collection that Nesdal brought to Milan in 2016. Working with a local wood turner, she has created a series of five bowls of different sizes, each presenting a modern design aesthetic that references Nesdal's influences from Finland and Japan, expressed through traditional Norwegian craftsmanship.
Allen Wood av Silje Nesdal er en fortsettelse av kolleksjonen med trefat hun viste i Milano i 2016. Sammen med en lokal tredreier har hun skapt en serie av fem boller i forskjellige størrelser som hver representerer en moderne estetikk med referanser til Nesdals utdannings- og arbeidsbakgrunn fra Finland og Japan – uttrykt gjennom tradisjonelt norsk håndverk.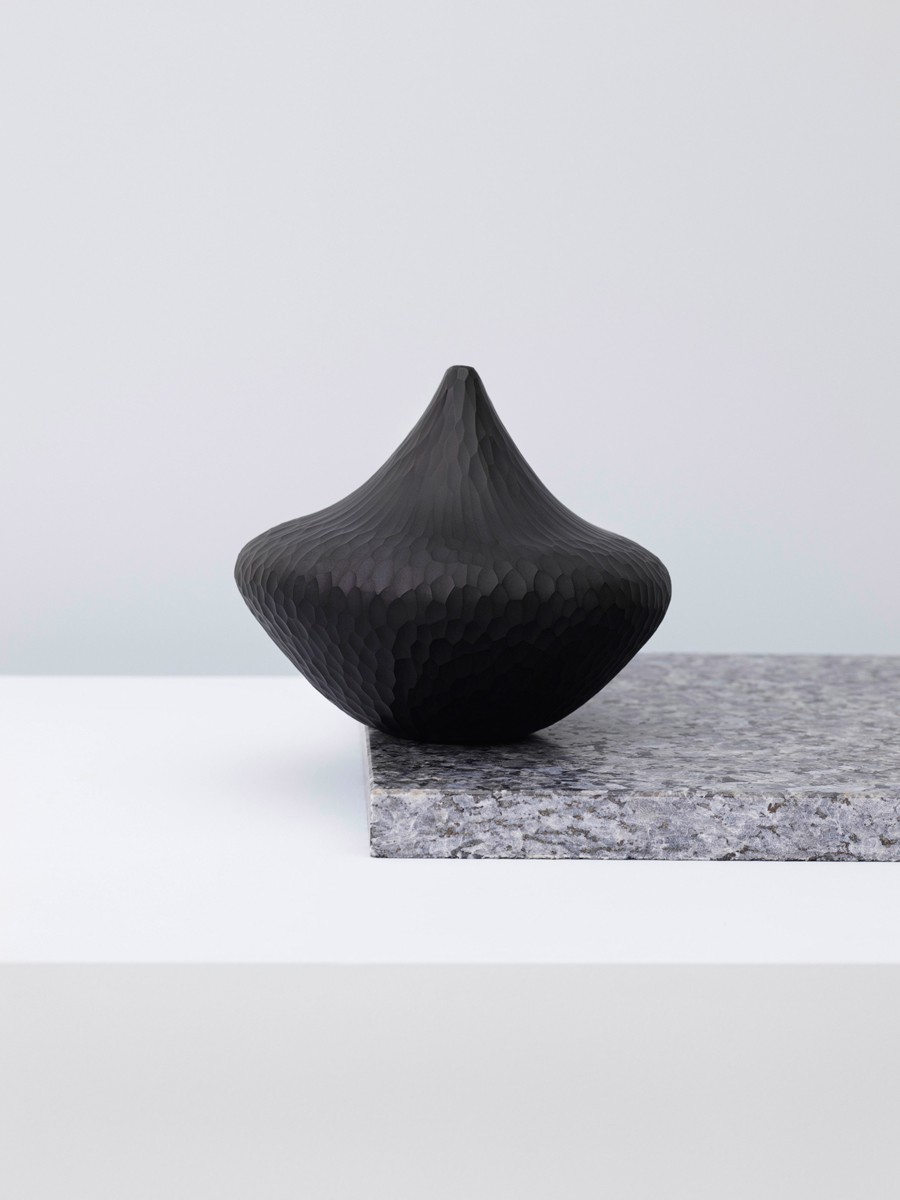 The glass blower Kari Mølstad presents her family of glass vessels, Peak. Each one is blown, ground, sandblastet and polished to create a smooth faceted surface, visually referencing the woodland landscapes where Mølstad has lived and worked in the past.
Glassblåseren Kari Mølstad presenterer Peak, en serie glassvaser med visuelle referanser til skogslandskapet der Mølstad har bodd og jobbet tidligere.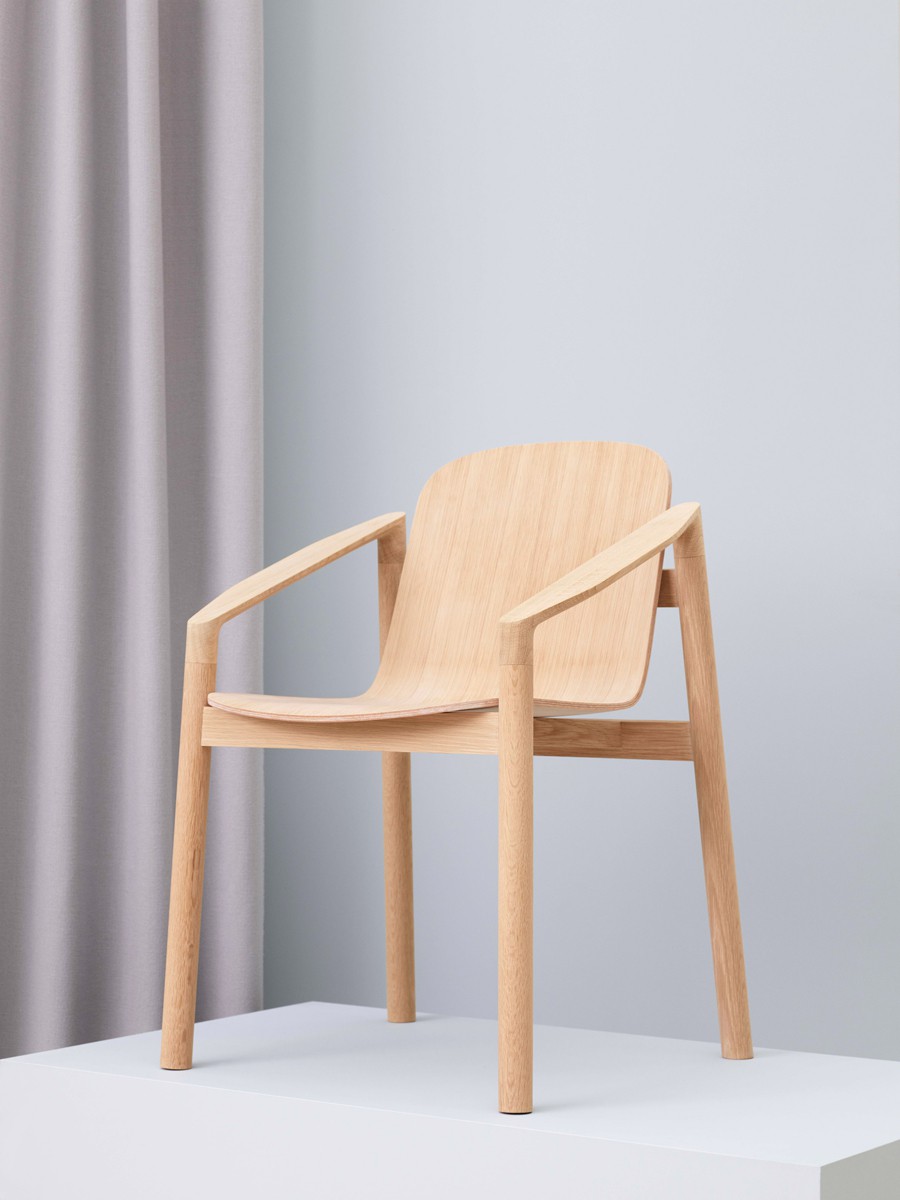 Photo Lasse Fløde / styling Kråkvik & D´Orazio
Jonas Stokke is the co-founder of Oslo design studio StokkeAustad and has previously worked for Tupperware, Vitra, Cisco, Dagbladet and Scandinavian Business Seating. However, Everything Is Connected is his first exhibition as an individual designer, and he will present a dining chair called Tjøme, inspired by the form and structure of collapsible garden furniture.
Jonas Stokkes er en del av det Oslobaserte designstudioet StokkeAustad og har tidligere jobbet for kunder som Tupperware, Vitra, Cisco, Dagbladet og Scandinavian Business Seating. Everything is Connected er første gang han stiller ut solo og presenterer stolen Tjøme, inspirert av formen og strukturen på sammenleggbare hagemøbler.
Elisabeth
Innlegget EVERYTHING IS CONNECTED // NORWEGIAN DESIGN TO MILAN DESIGN WEEK dukket først opp på ELISABETH HEIER.