Something about fall makes us crave a cozy afternoon in a reading nook. But you can't just throw a pillow on a bench and expect the perfect nook to come together. Here are the essentials that make up a Studio McGee approved built-in reading nook. 
A Source of Light: Whether you choose a table or floor lamp, or go with a statement sconce, you'll need a source of light. Even if you're reading on an electronic device, you don't want your space to be too dark! 
Comfort and Color: We'll start by stating the obvious. Comfort is key, especially in a lounge area. Make things comfortable while bringing color, pattern, and texture to the space with your blankets and pillows. In a smaller space like this, pillows make up most of the decor, so they're absolutely crucial. 
Functional + Cozy Accessories: Not only is a candle a pretty accessory but choosing a scent you love sets the tone for a relaxing time. We like to lay pretty matches next to our candles. A magnifying glass is a fun accessory to use in a space with books.
If you're lucky enough to have a nook with a lot of shelving for books, you may need a decorative book or two as fillers. We also like to use decorative bookends. 
Side Table:  Because you need somewhere to put your accessories, table lamps, or hot tea.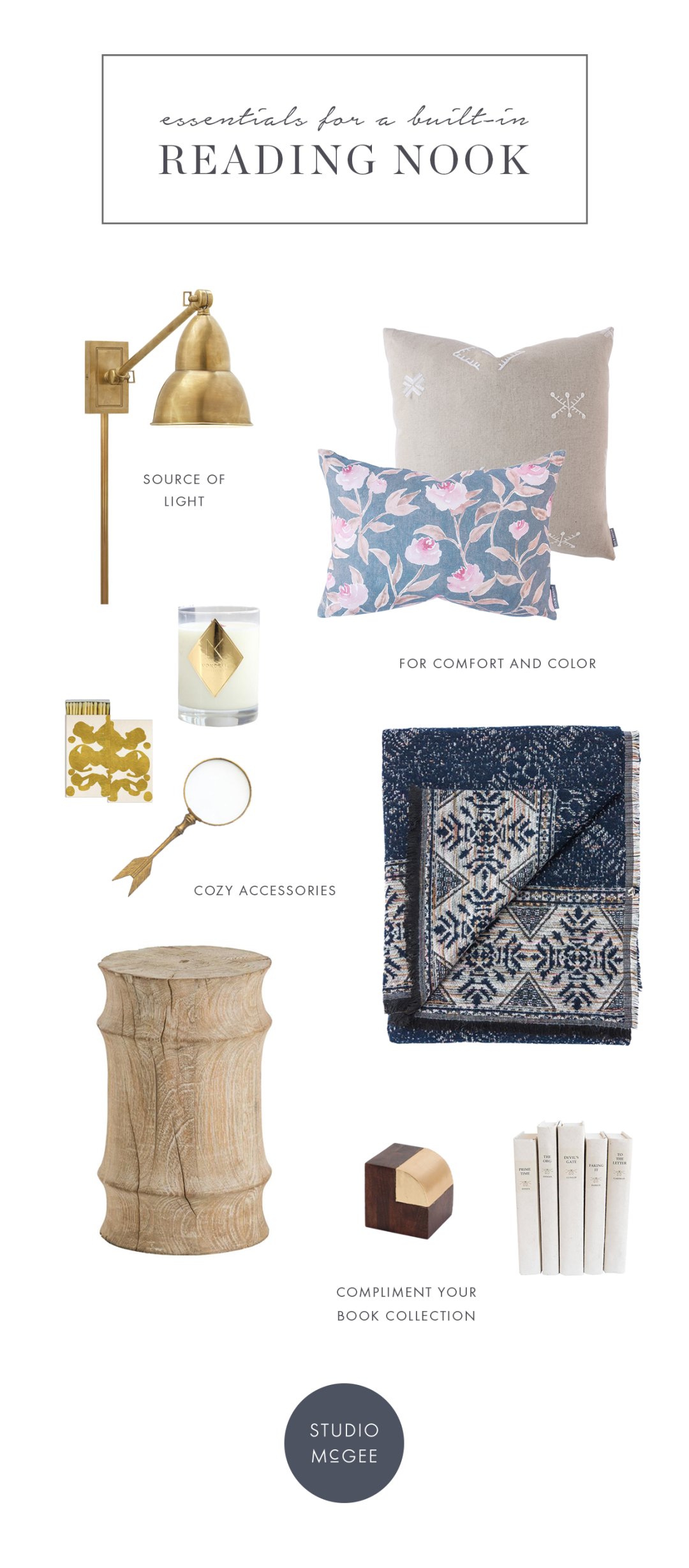 Design by Amber Interiors
From our Austin, Texas Project
Design by My Scandinavian Home
Photo from Benjamin Moore
From our Windsong Project