Rythmé par les murets de briques, des petits escaliers qui ne mènent nulle part mais donnent au salon une allure atypique, cet appartement en Suède possède le charme des espaces anciens récupérés sous les combles, aménagés pour une vie d'aujourd'hui. Si les chambres présentent une allure plus habituelle, on garde le souvenir, une fois repartis, que cet endroit n'est pas tout à fait comme les autres.

Atypical space in Sweden
Punctuated by walls of brick, small stairs that lead nowhere but give the living room an atypical appearance, this apartment in Sweden has the charm of the old spaces recovered  under the attic, fitted for a today life. If the bedrooms present a more usual appearance, you keep in memory, once left, that this place isn't quite like the others.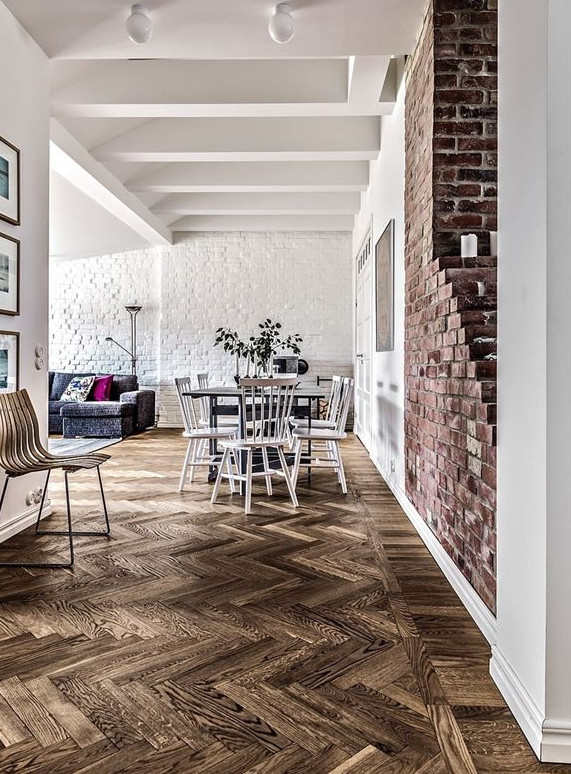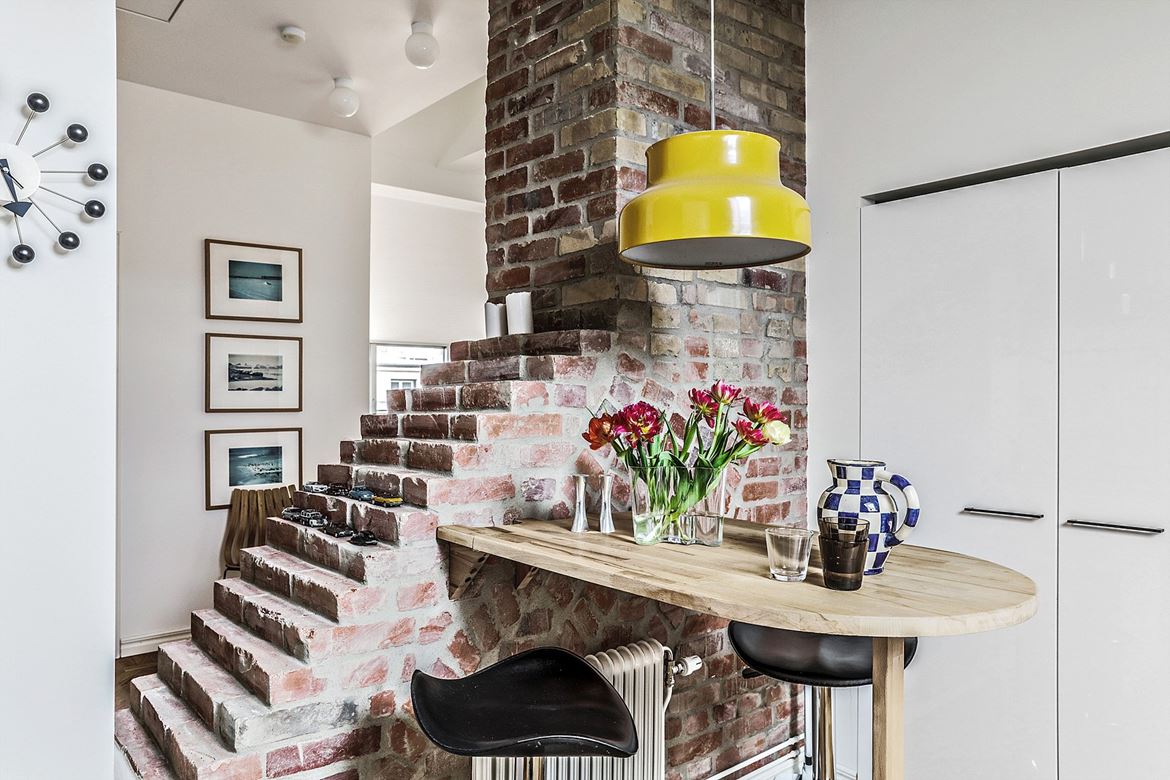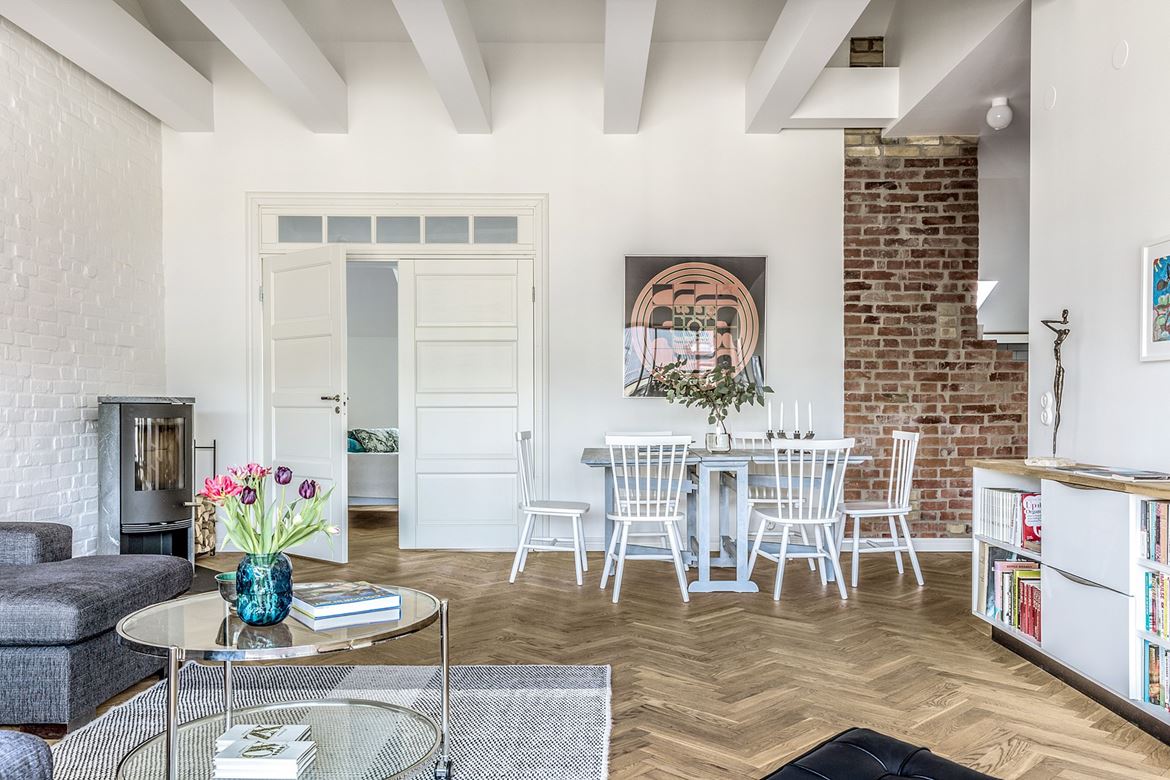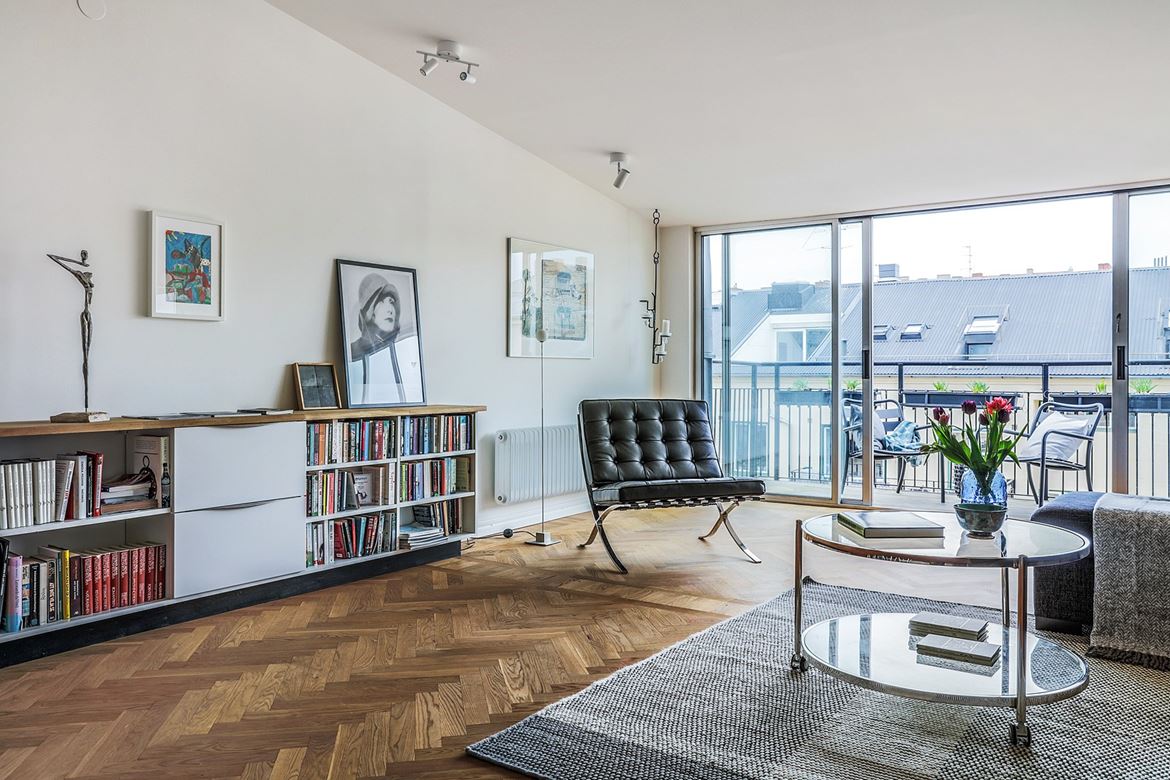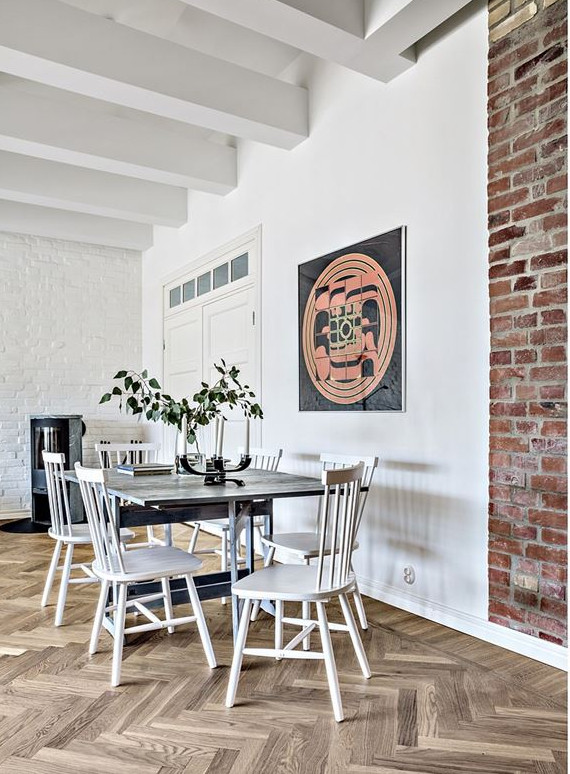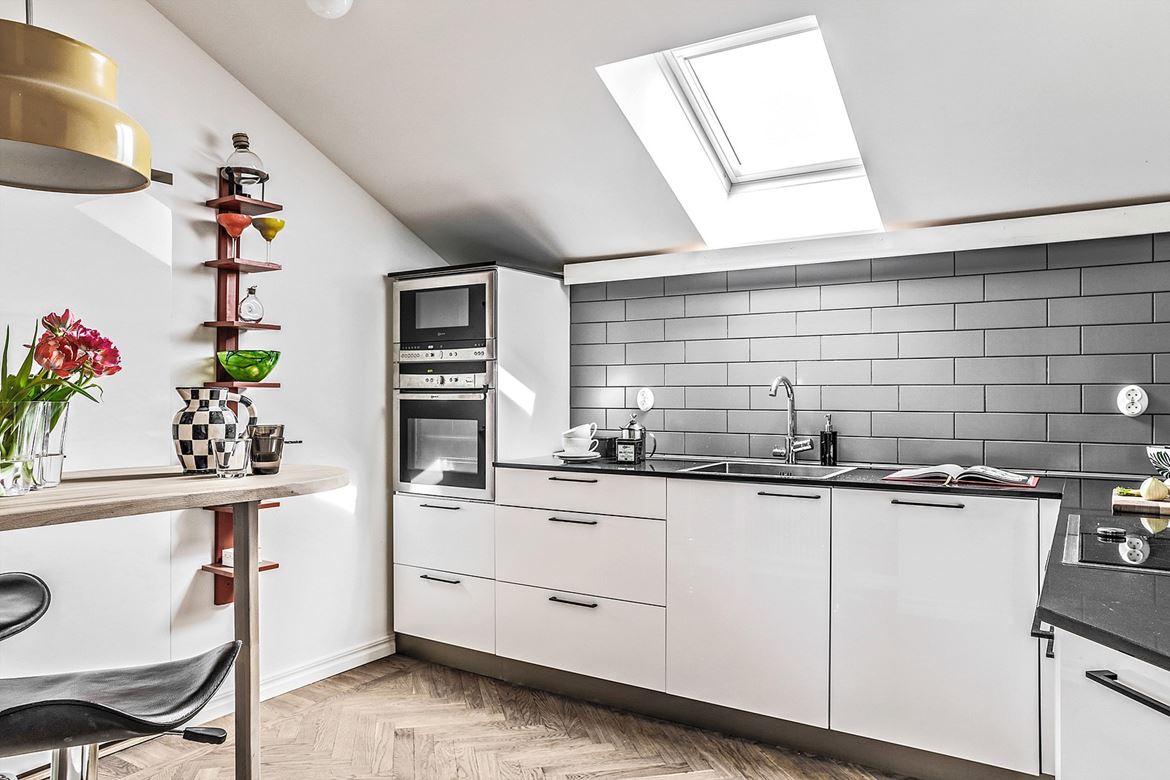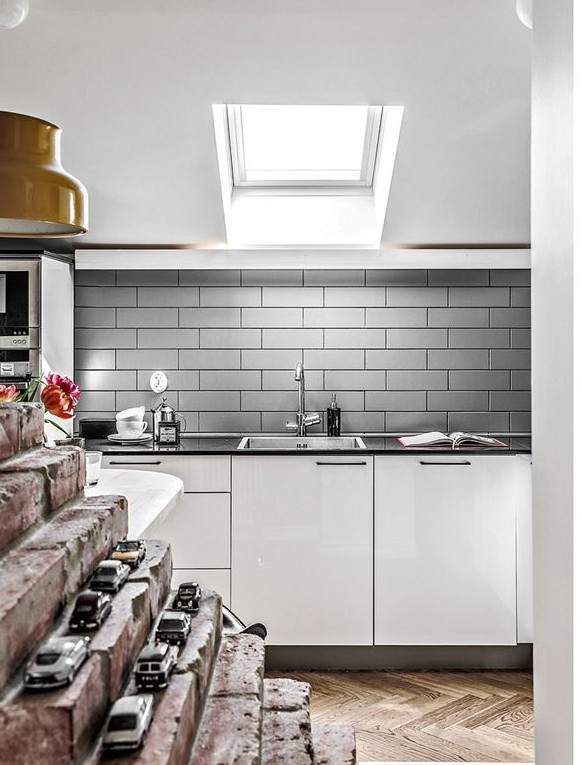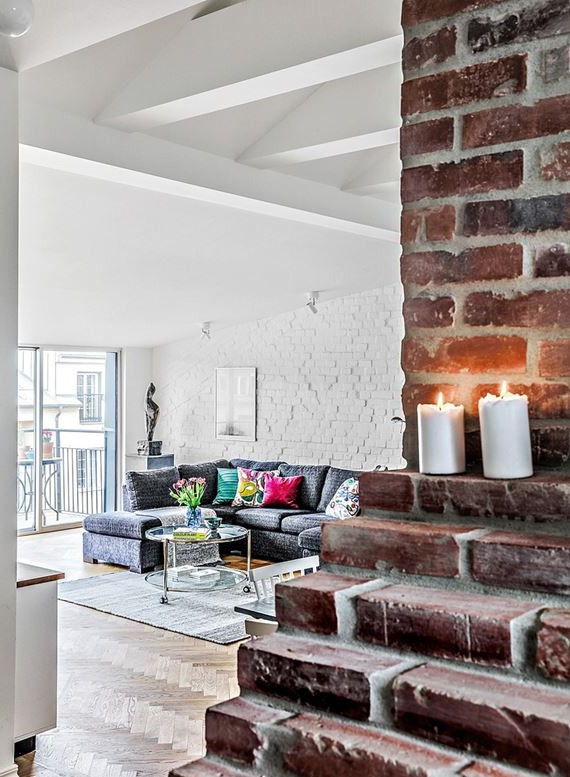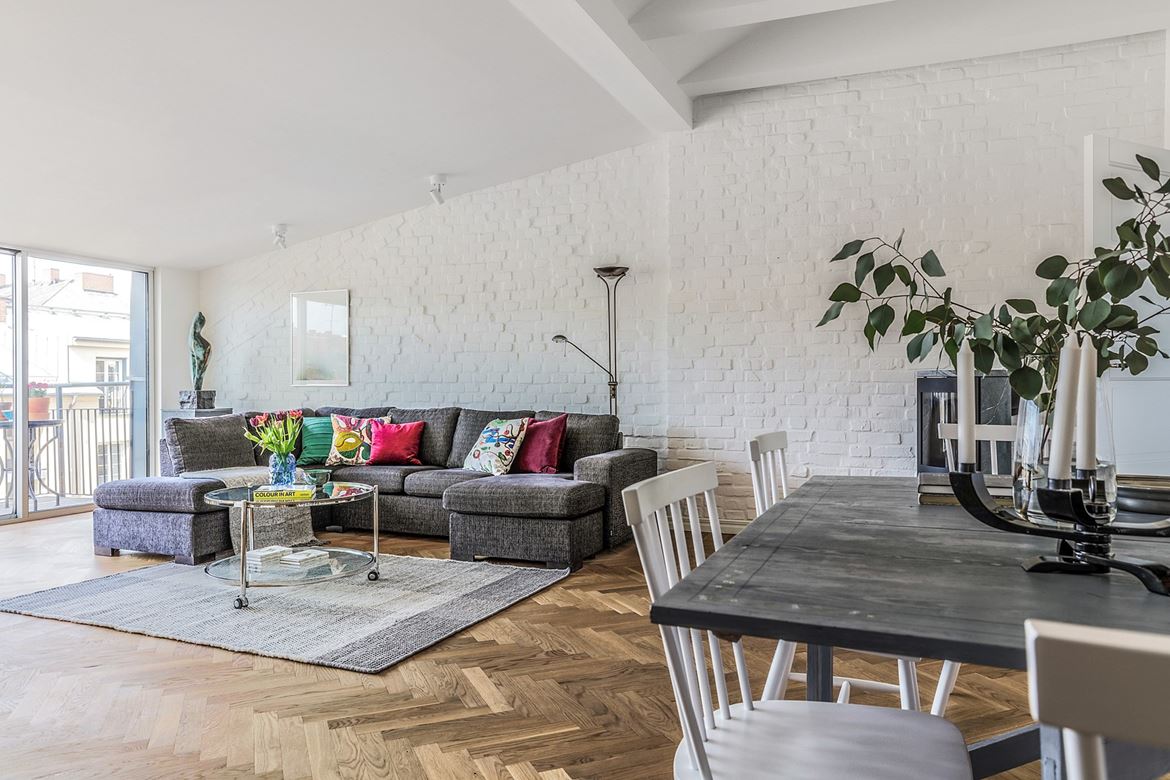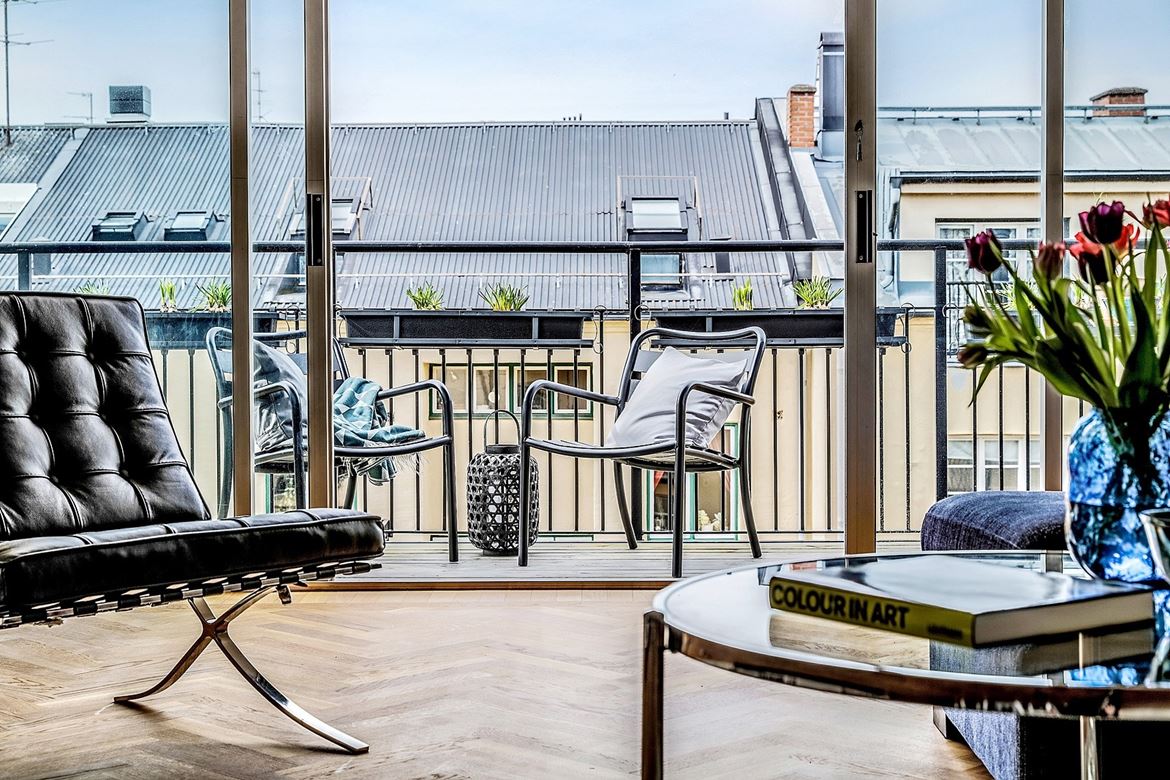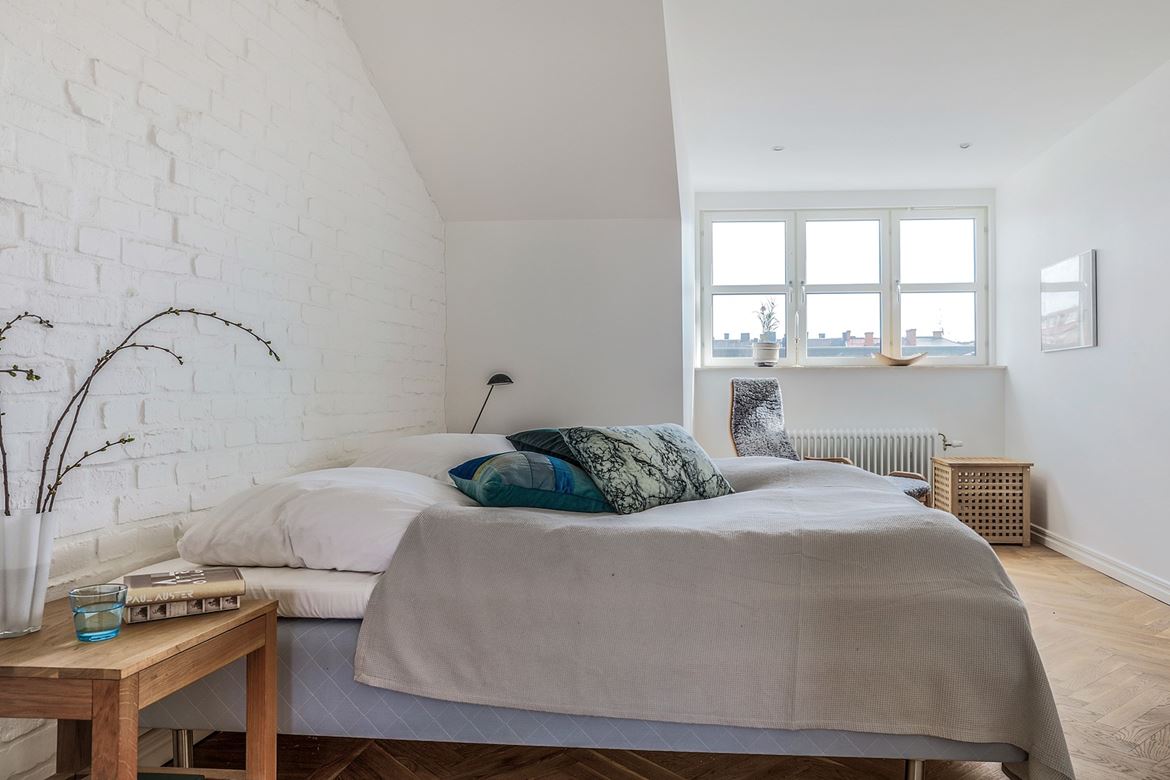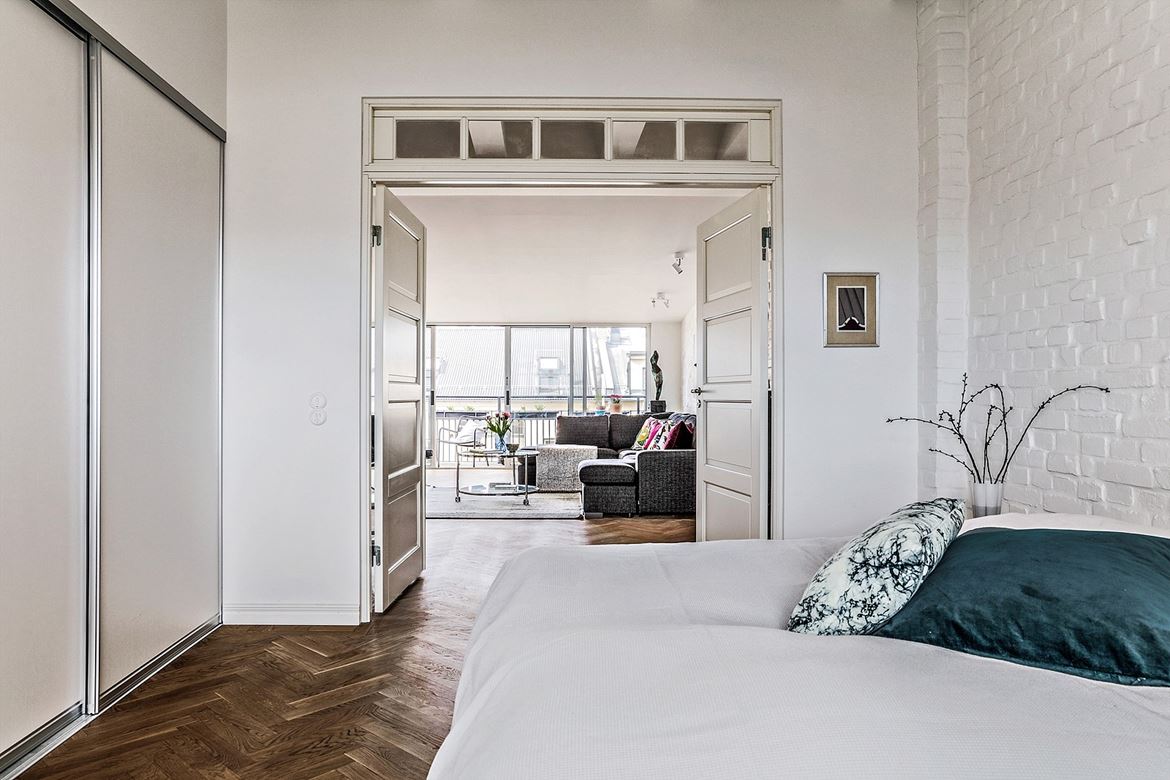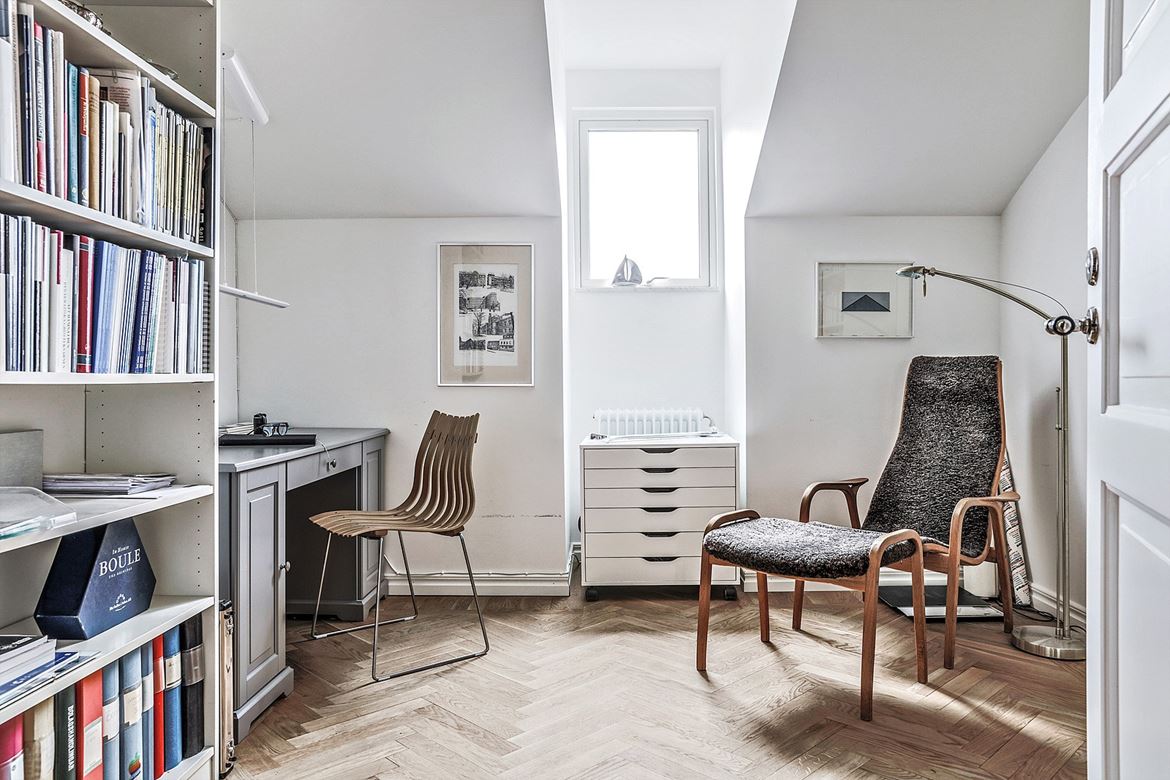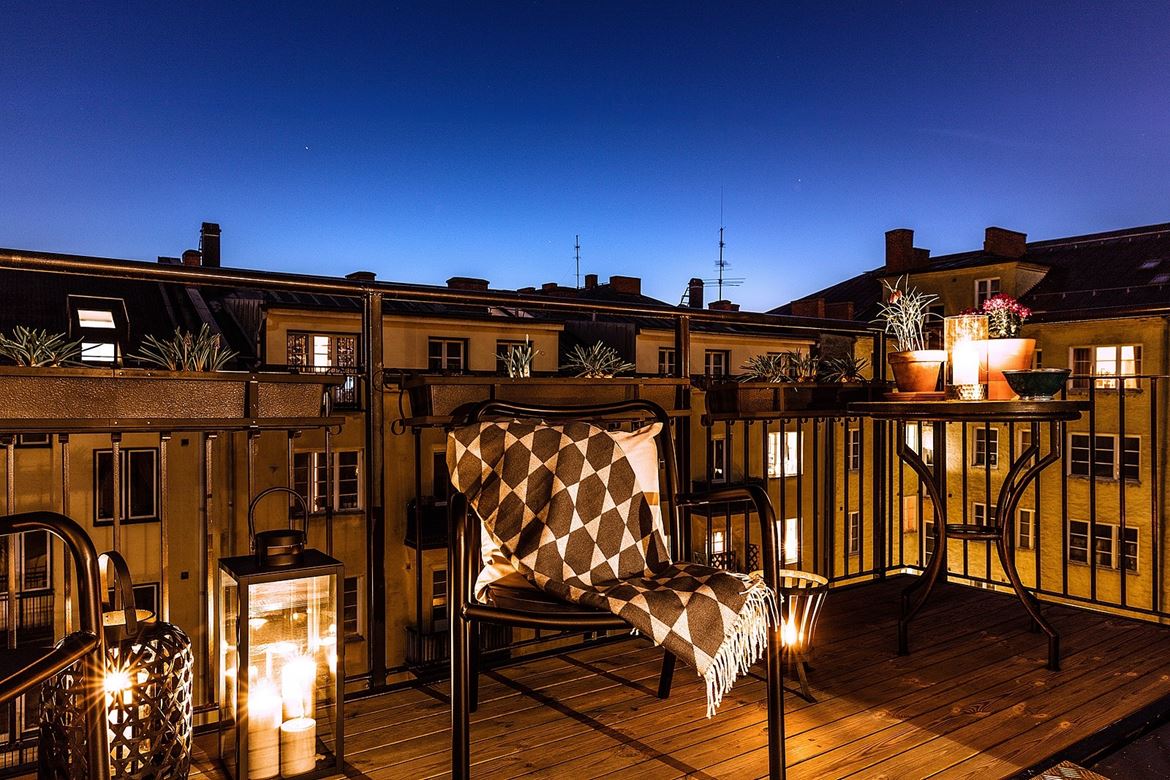 87m²