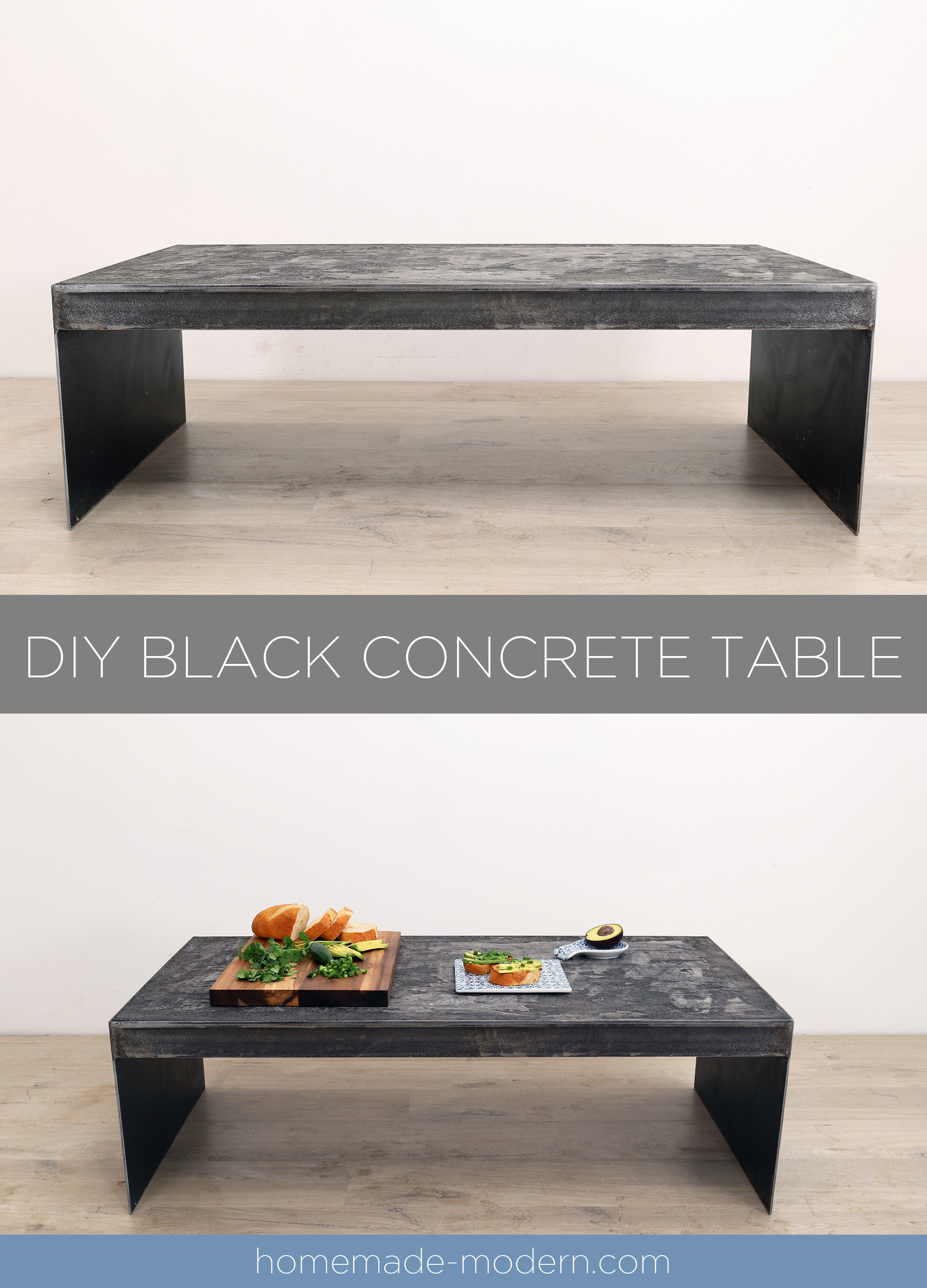 For a long time I have been interested in staining concrete black without losing the texture and pattern of the concrete. I have tried paints and stains but most are too opaque and end up just looking black and not like concrete. This DIY steel table with concrete countertops was stained with a 1-to-1 mixture of india ink and water. I welded 3/16th inch thick plate steel, 2x2x3/16th inch steel angles, and 2×3/16 inch steel flat bars to make the frame for the table before screwing in a ¾" thick plywood board. We coated the plywood with a clear polyacrylic sealer to keep it from absorbing water out of the concrete. I used bathroom silicone caulk to seal between the steel and the plywood and make the mold water tight. We used Quikrete 5000 concrete mix with some steel mesh as reinforcement..
KEY PRODUCTS:
INSTRUCTIONS:
Good luck making your own black concrete table and please email or tweet photos to @benuyeda or ben@homemade-modern.com
If you want to see what we're working on next, follow us on Instagram: @benjaminuyeda and @ijessup.
Also check out our book for additional projects, DIY tips and guides.