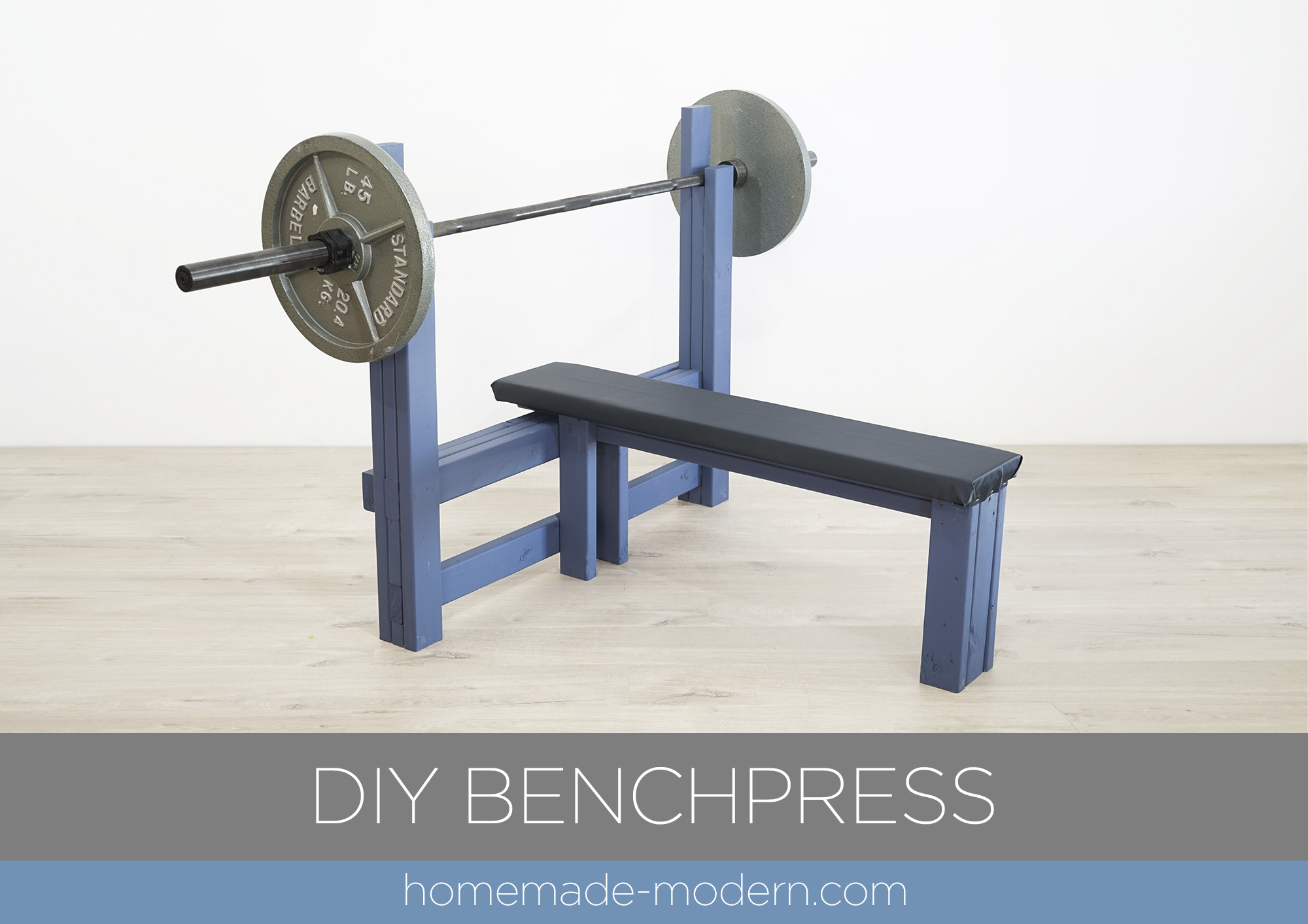 This DIY weight bench is made out of 2x4s, some ¾" plywood, and some foam and fabric and is designed for bench pressing. It was a really easy build mostly involving right angle cuts on 2x4s.
INSTRUCTIONS:
Download the Tigerwood Outdoor Dining Table Plan »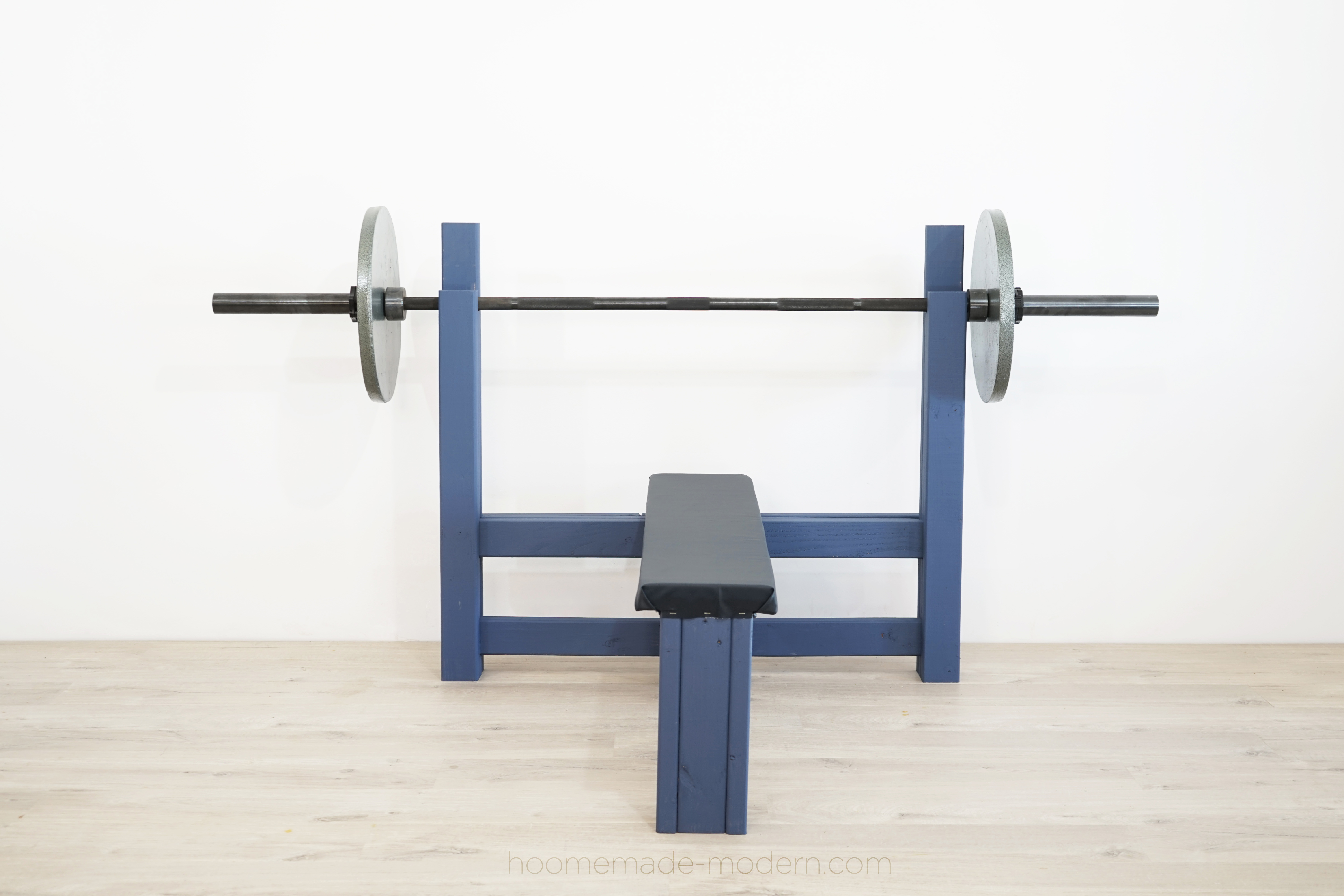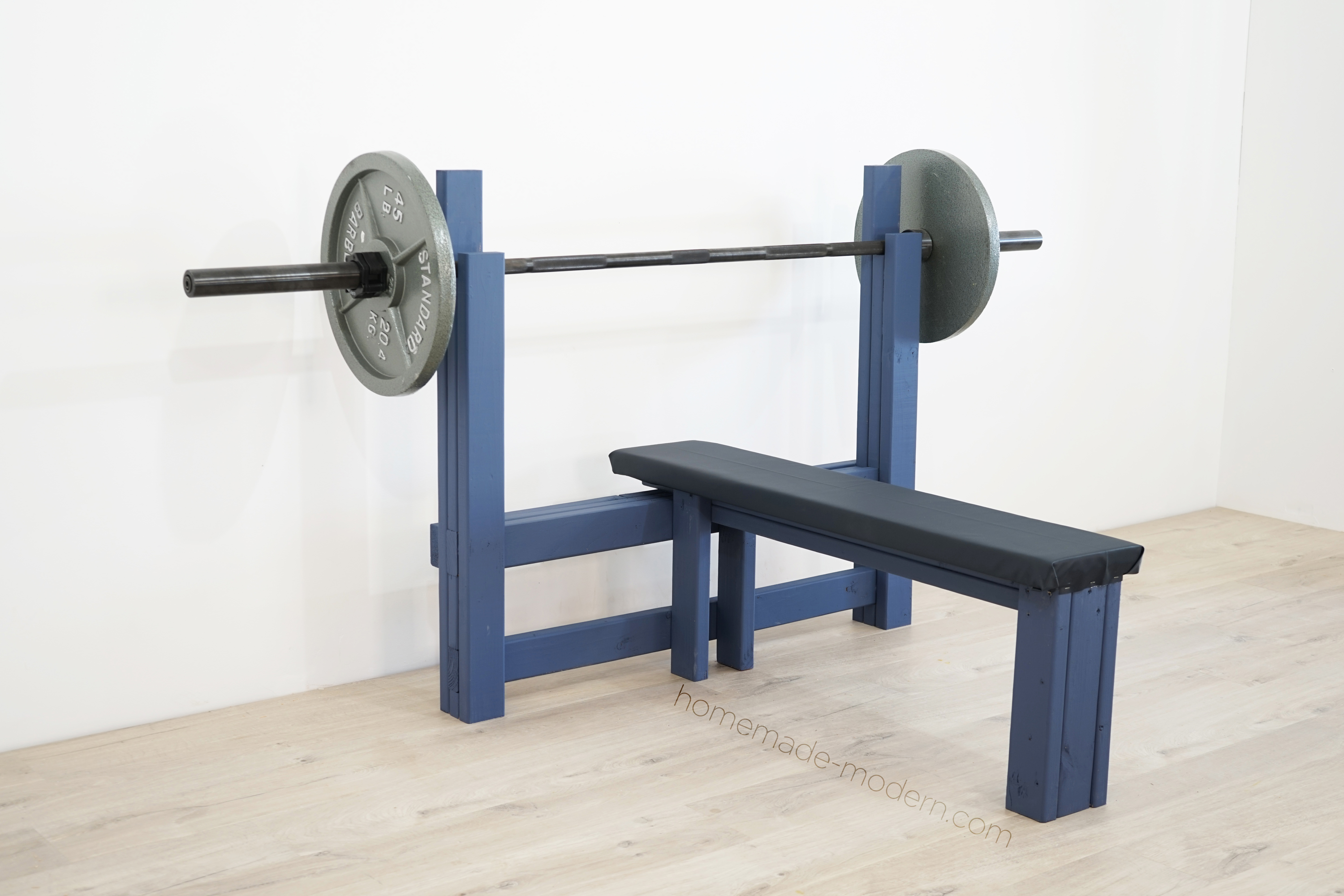 Good luck making your own DIY benchpress and please email or tweet photos to @benuyeda or ben@homemade-modern.com
If you want to see what we're working on next, follow us on Instagram: @benjaminuyeda and @ijessup.
Also check out our book for additional projects, DIY tips and guides.
Related Post: