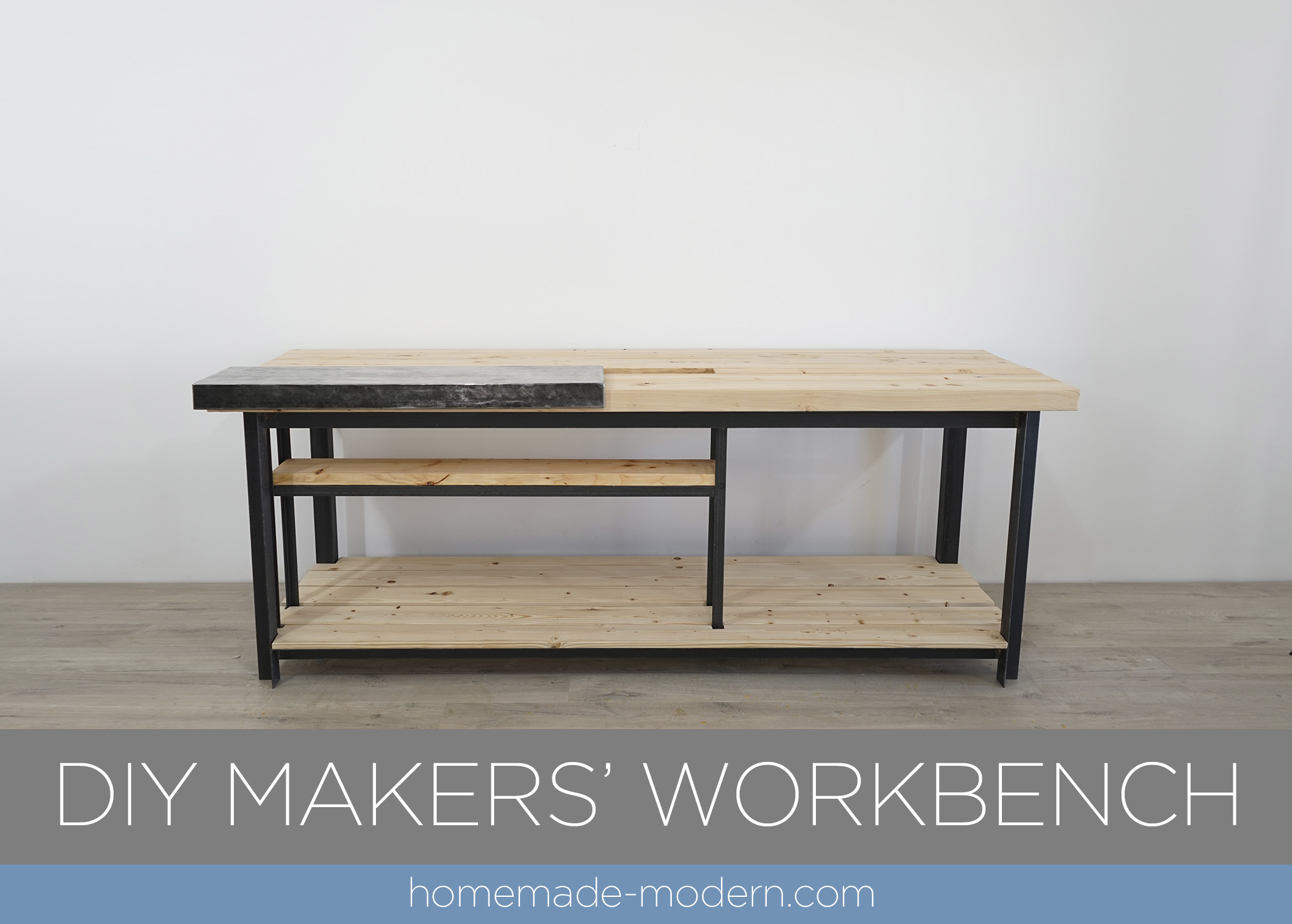 I wanted a workbench that I can use both metal and wood projects so I designed this split top workbench with a removable steel top. The steel top for the workbench is made from a steel C-channel. It is a section of steel labeled C12x20.7 but I only picked it because I found a cheap piece of it in the scrap bin at my local steel yard. The wood bench top is made out of 2x4s glued together butcher block style.
INSTRUCTIONS:
Download the Makers' Workbench Plan »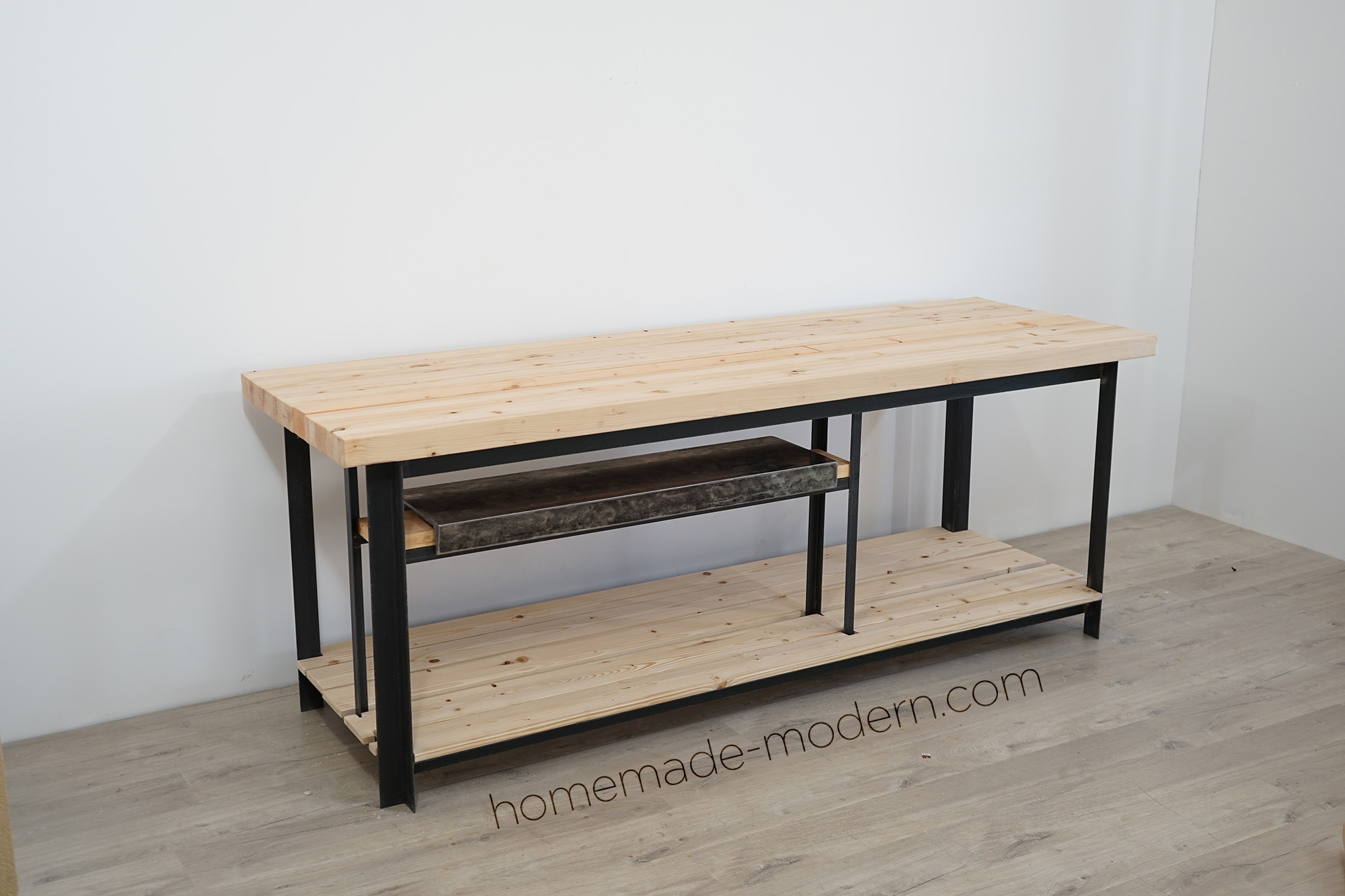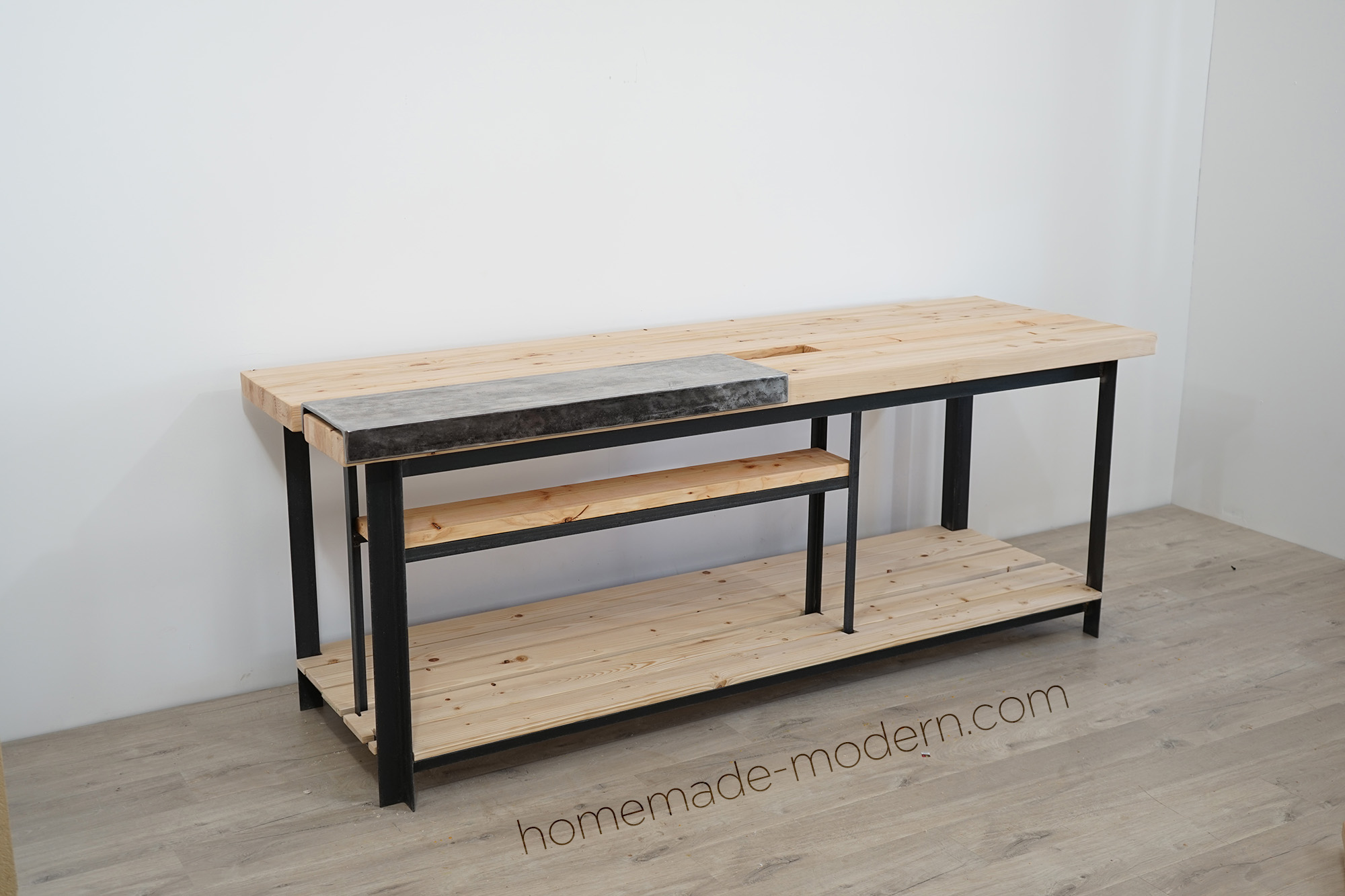 Good luck making your own DIY maker work bench and please email or tweet photos to @benuyeda or ben@homemade-modern.com
If you want to see what we're working on next, follow us on Instagram: @benjaminuyeda and @ijessup.
Also check out our book for additional projects, DIY tips and guides.