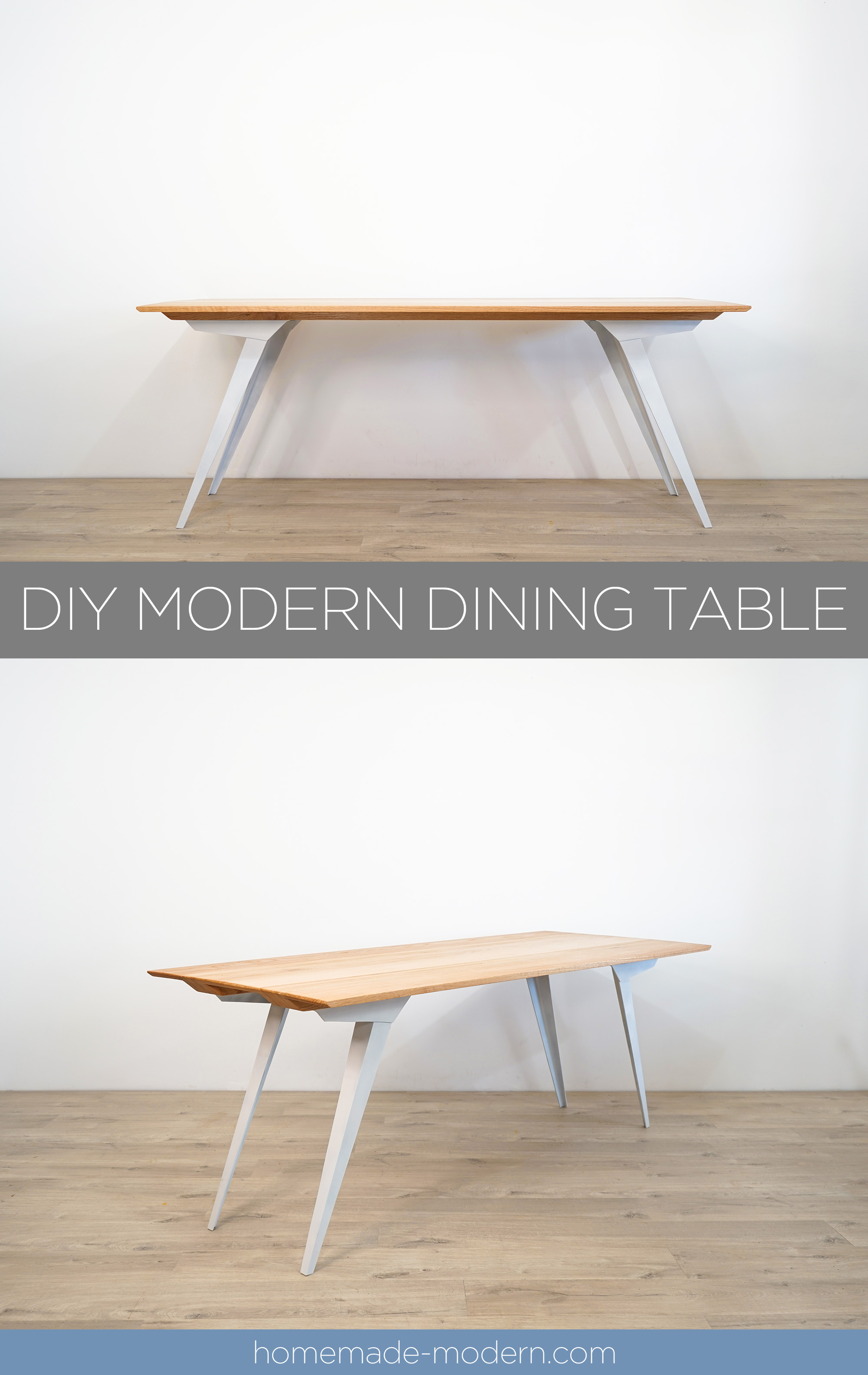 This DIY modern dining table features custom steel table legs that are made out of 3″ x 3″ x 3/16″ steel angles and an oak table top made out of ¾" thick back from Home Depot. The steel legs were cut with an angle grinder and then welded together with a small Mig welder. We actually made several different tabletops and tried both raw steel and painted finish on the legs before settling on the red oak tabletop with matte painted legs.
TOOLS + MATERIALS:
The power tools I used came from RYOBI.
Find my recommended products and the gear I used in this video on Amazon.
INSTRUCTIONS:
Download the Modern Dining Angled Legs Sheet »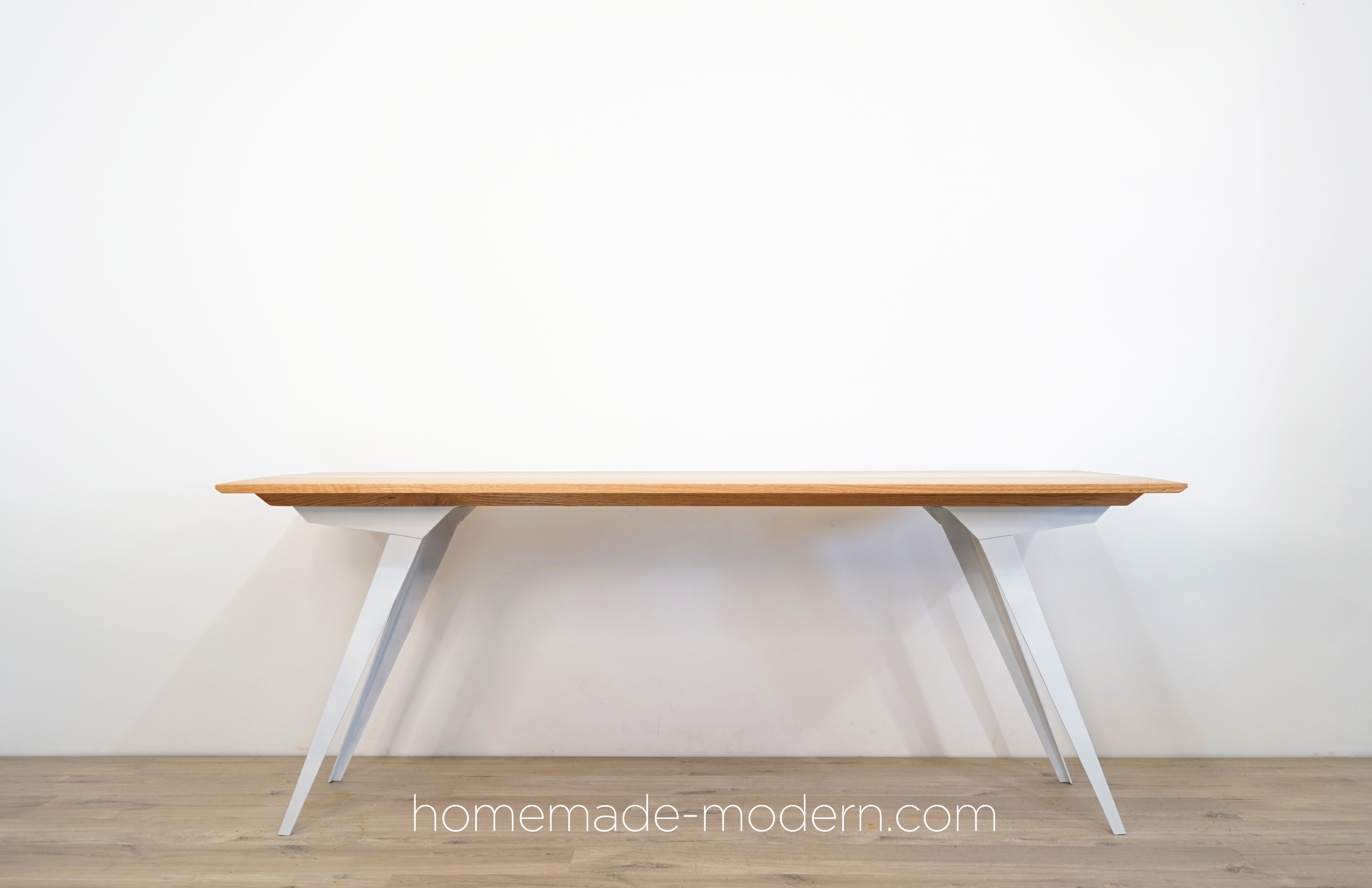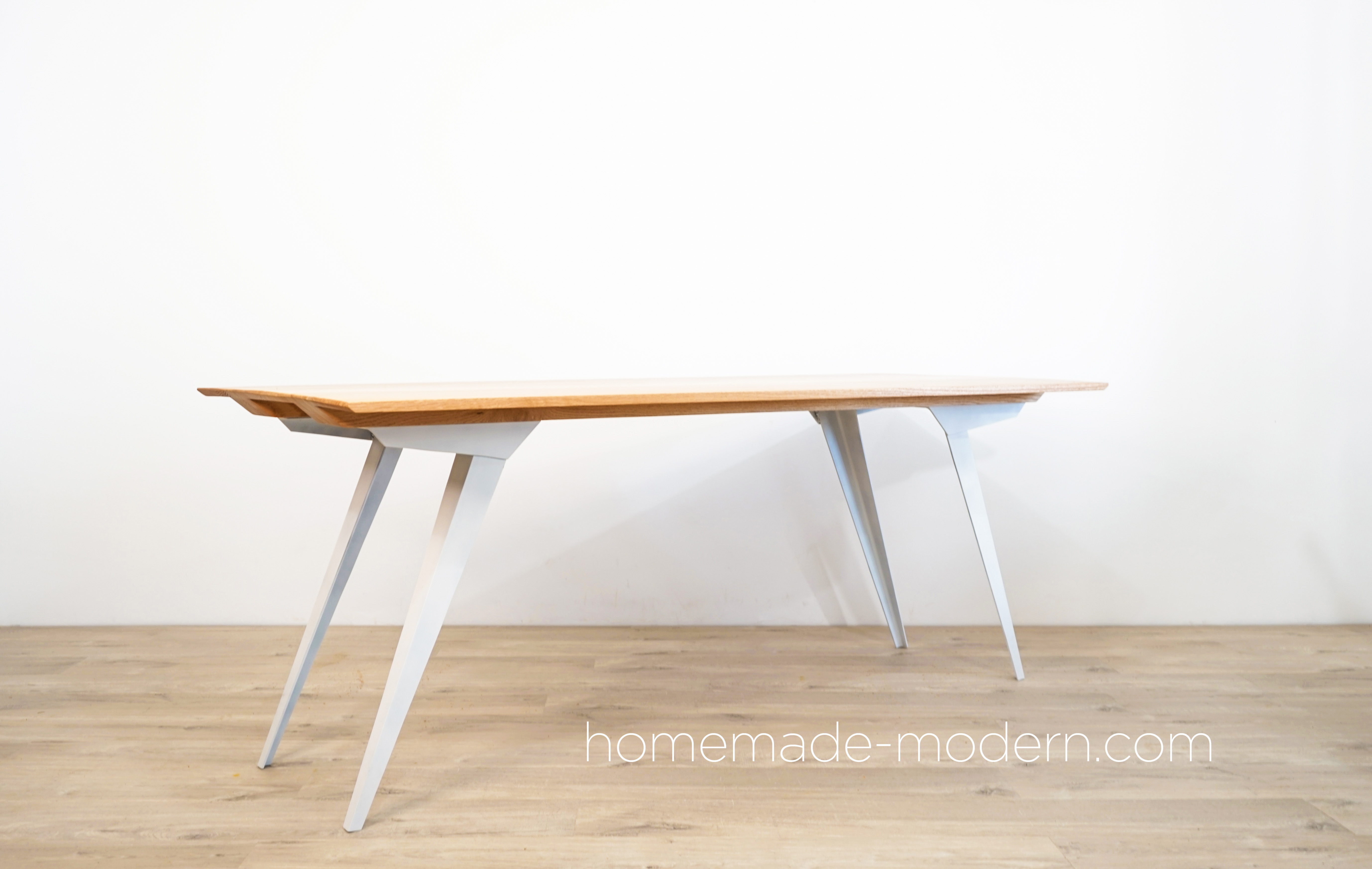 I like the all black "ninja" table the best but the white and oak option fits my new house better.
Good luck making your own DIY modern dining table and please email or tweet photos to @benuyeda or ben@homemade-modern.com
If you want to see what we're working on next, follow us on Instagram: @benjaminuyeda and @ijessup.
Also check out our book for additional projects, DIY tips and guides.