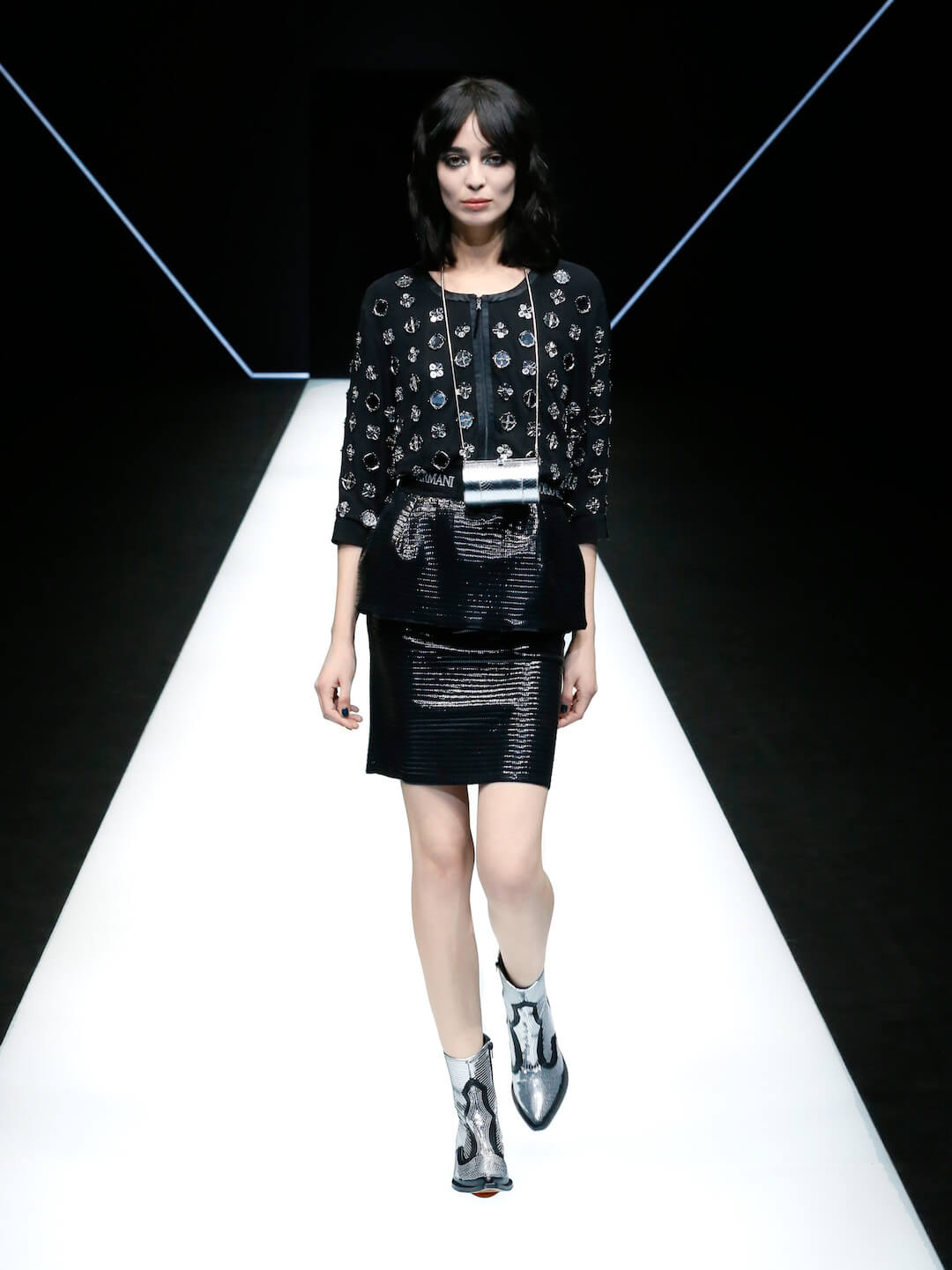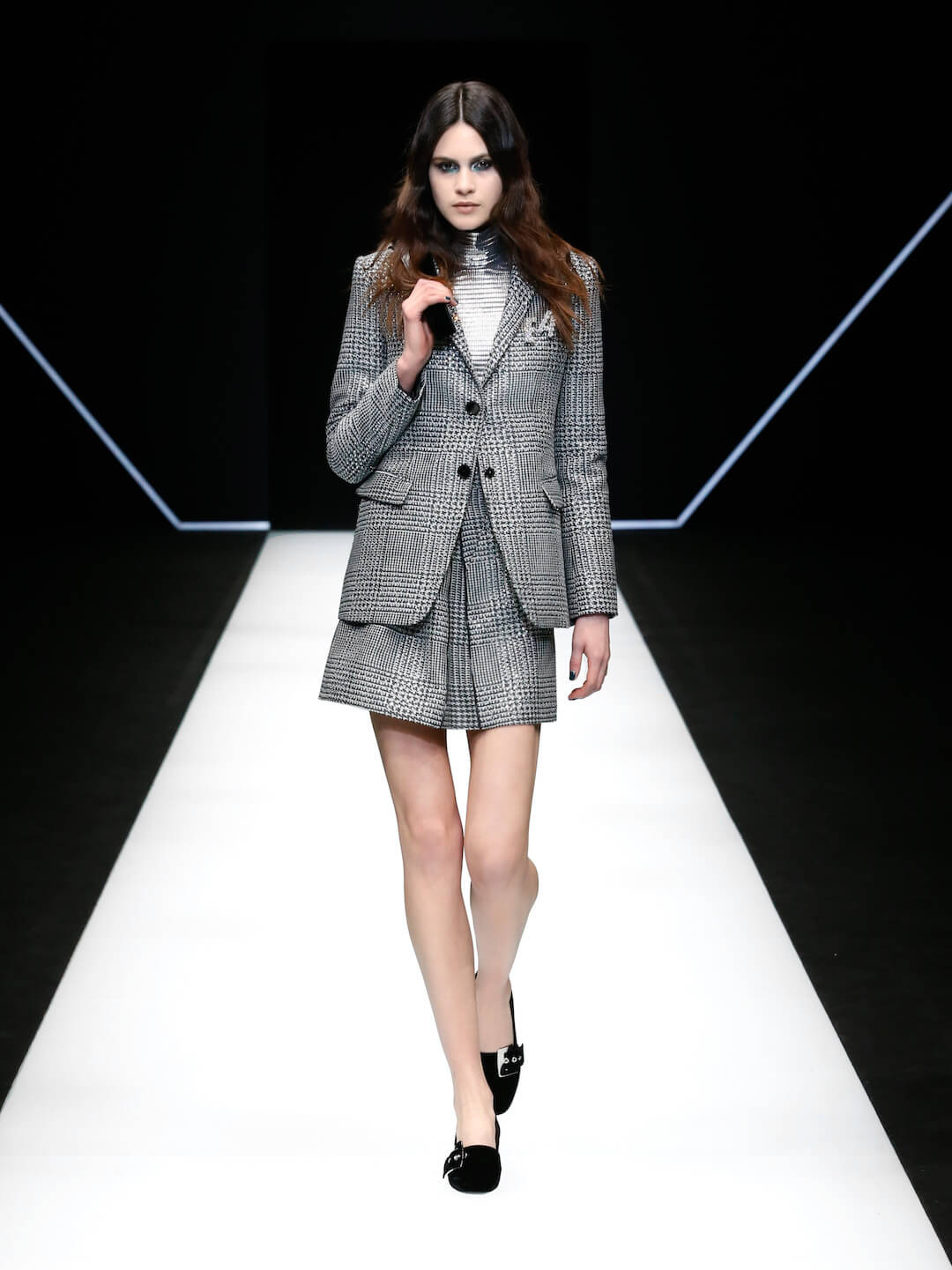 The Emporio Armani girl came to play 'tonight', in a show entitled 'Post Meridiem'. She brought the sass, a whole lotta love and some damn good looks. "I enjoy watching people, bringing into my world the spirit of what I see around me, processing and reinventing it. Today everything gets mixed up, rules have been turned upside down. That's the freedom I wanted to capture in this collection," Mr Armani said. There was an air of liberation happening here, girls walking out of the pitch blackness inside the neon Emporio Armani logo and into the light. It was right for the night but so ready for the day. Mini tailored double breasted patterned suits moved so smoothly, precise, dresses were the appropriate amount of party and classy. Nice. A baby blue silk organza suit softly boomed, sleek black satin suits were fitted, sweatshirts with sequins and mirrored discs shimmered into the night. Accessories were on fire.
Green meant go hard or go home infused into metallic emerald cowboy boots, cross body bags and in your face EA branded belts. Showing them who's boss. The men were in the bedrock grey knee length jumpers and coats and lush velvets. There was a swift sharpness to each piece, the Armani signature of precision and utmost quality shining. Sweeping deep metallic green eyeshadow elevated this girl into new realms, partying on Cloud 9 to Mr Armani's playlists. Today that included Candi Stations' 'You Got the Love' a spot on surge of sureness that was felt through the whole collection. Confidence, no limits.
The post Emporio Armani: Ready-to-Wear AW18 appeared first on 10 Magazine.