I don't often describe rocks as "cute," but that's exactly how I'd classify Shu Ning Lim's fiber art. A lover of pebbles and stones, she created this collection that's inspired by the book Everybody Needs a Rock by Byrd Baylor.
"For me," Shu writes, they are something I often pick up as souvenirs from travels. I love how these naturally occurring phenomena are common enough to be found anywhere, yet each is unique in its own way."
To produce the texture and variation in surface cover—just like real rocks—Shu used embroidery and needle felting. "It is a way of transforming these ordinary rocks into precious keepsakes, while at the same time, the beautiful forms of the original bare rocks still shows through."
Shu Ning Lim has created rock art that uses needle felting and embroidery to mimic the texture and coloring the stones—and give them charming personalities.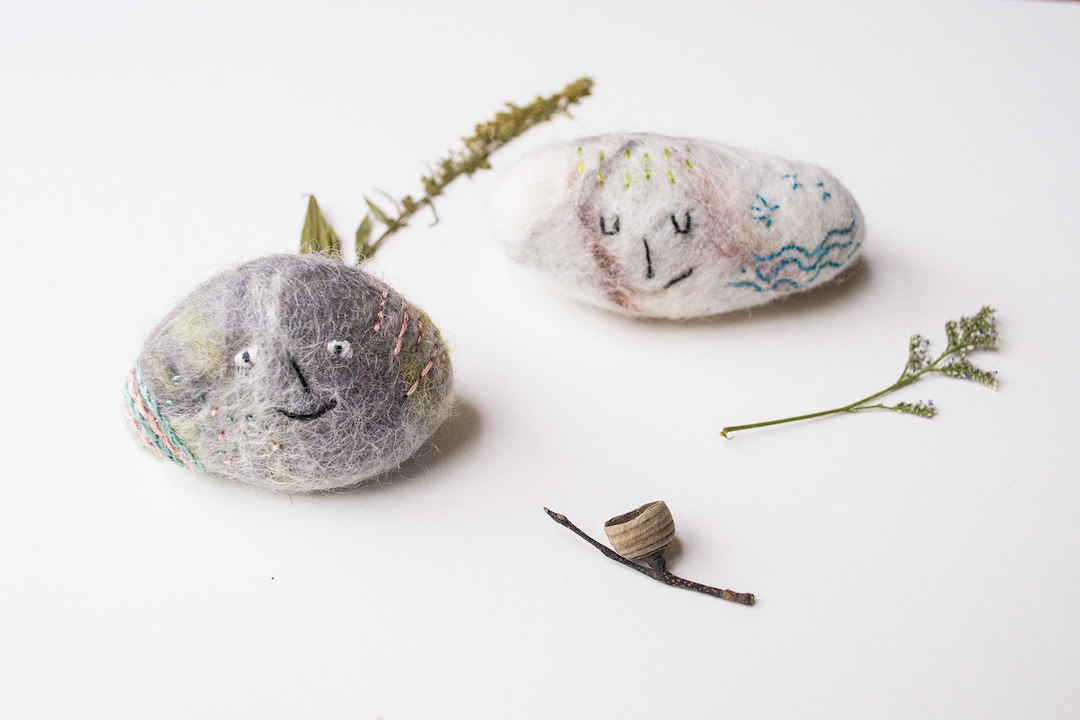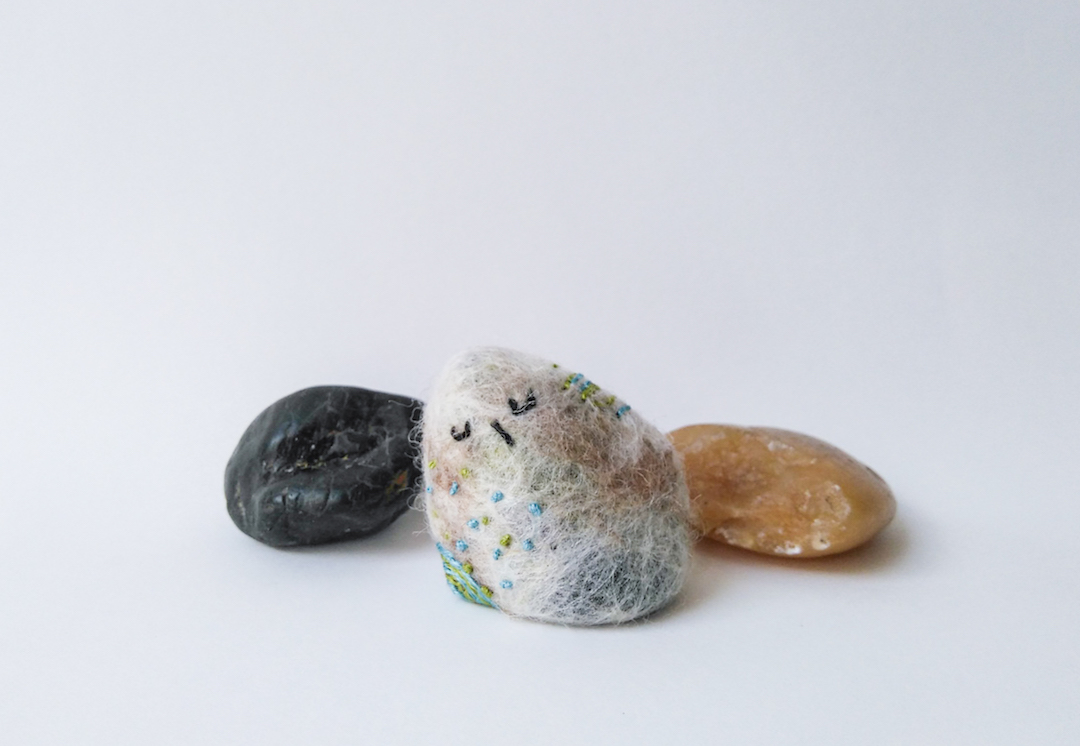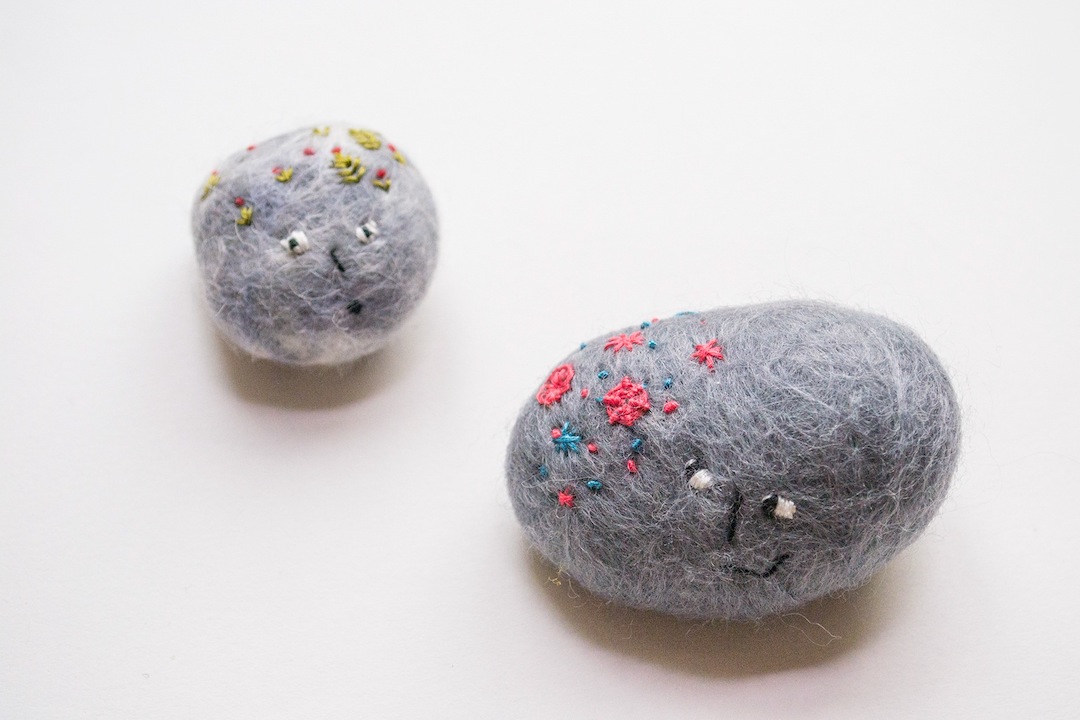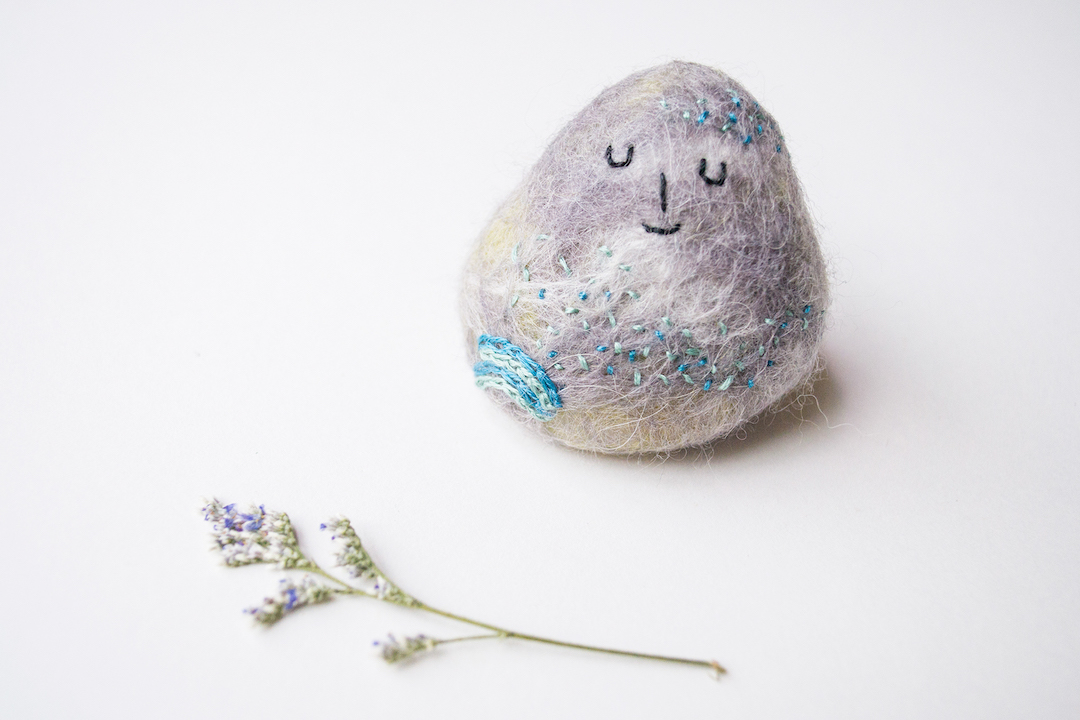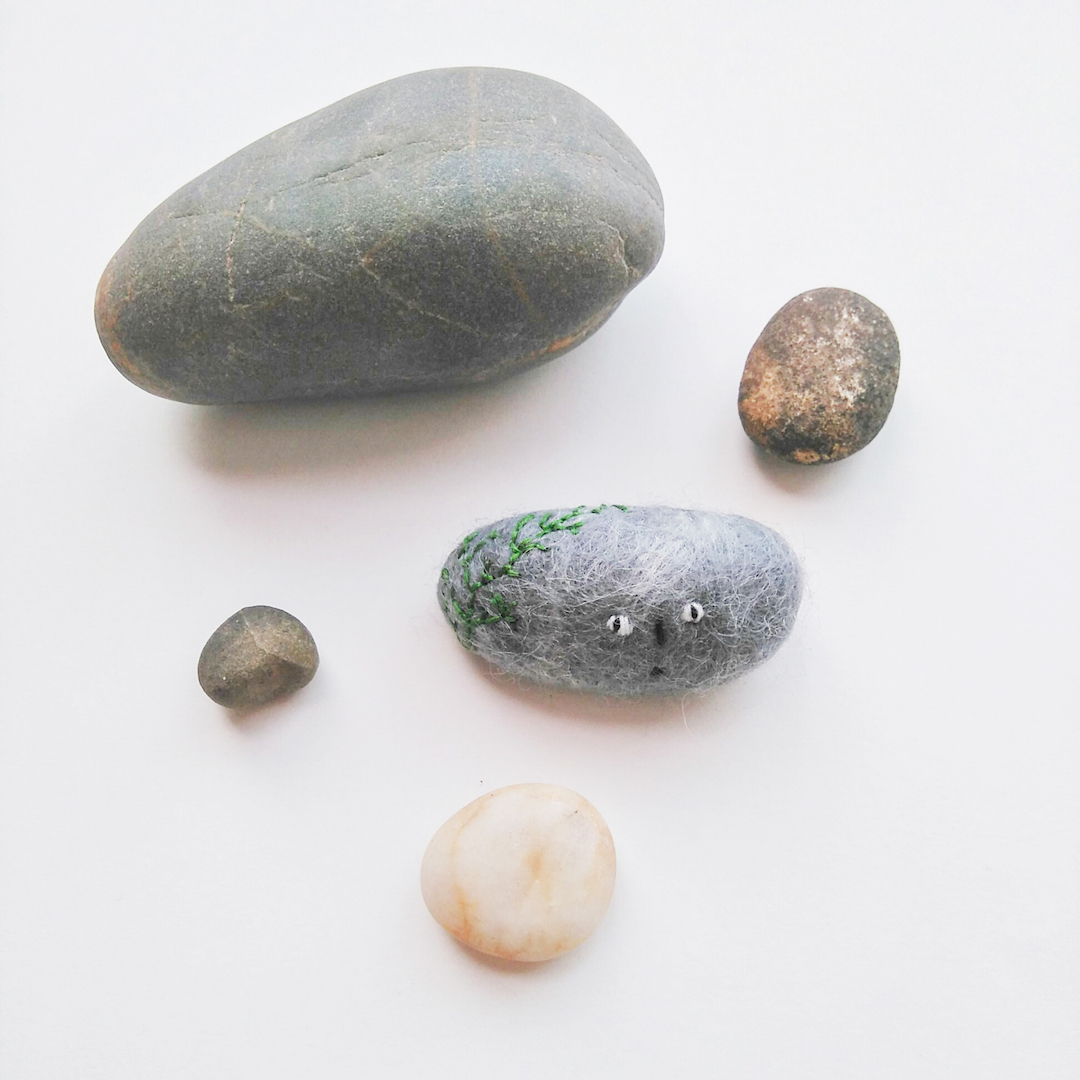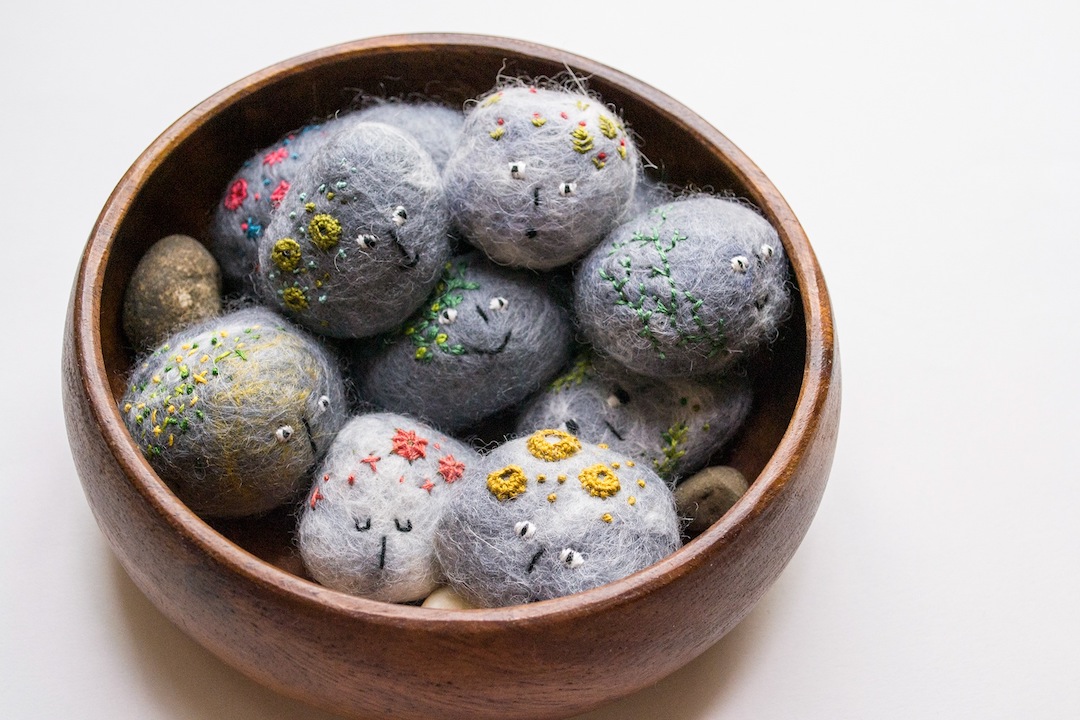 The post Embroidery Imbues Charming Personalities to Needle-Felted Stones appeared first on Brown Paper Bag.