Like many folks, I am in love with Lexi Mire's embroidered floral hats. A year ago (now a little more), she stumbled into an untapped market after she shared a hat design she stitched for a friend. Now, it's hard for her to keep her creations in stock! "The hats sell out almost instantly," she told me last year, "so it can be a crazy process for a customer."
If you've been wanting to get your hands on one of Lexi's hats but had no luck, she's now offering a great DIY alternative. Her shop now includes hand embroidery patterns and all-inclusive kits that show you how to embroider a hat.
The kits provide all of the necessary supplies,  from two embroidery needles to a hoop to the baseball cap. All you need a is a pair of scissors and some tape and you're ready to sew. The embroidery pattern is just that—a pattern. It comes with a materials list and a printable pattern that offers a step-by-step guide. The pattern is an instant download so once you get your materials, you can begin stitching right away.
Scoop up Lexi's kit or pattern in her Etsy shop.
Want to learn how to embroider a hat? Lexi Mire offers two ways: an all-inclusive kit and an instant-download embroidery pattern!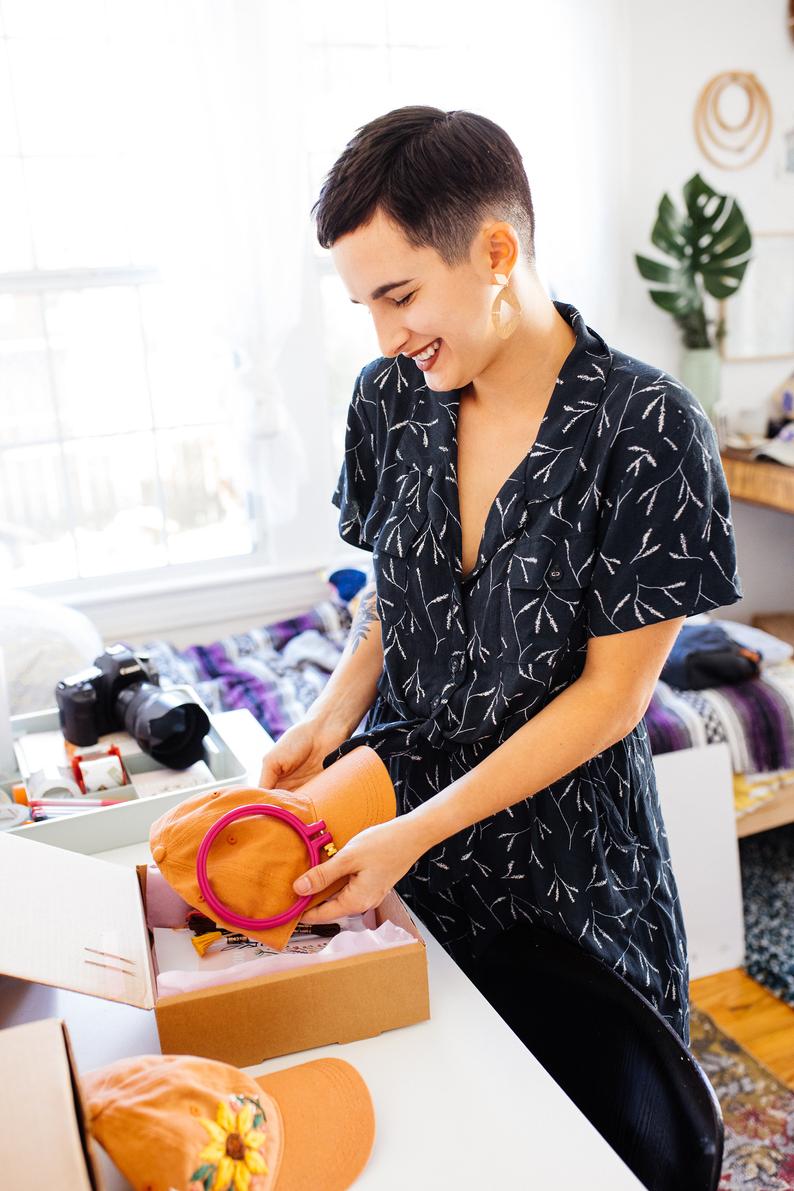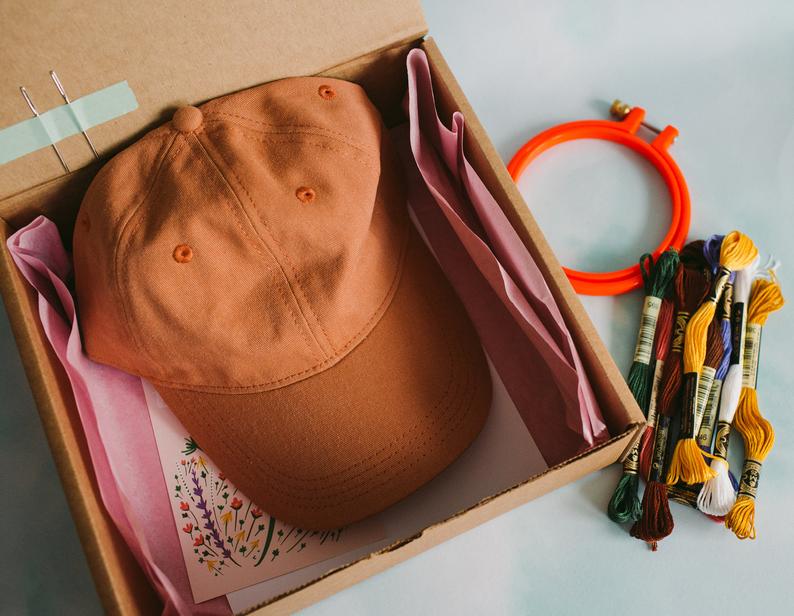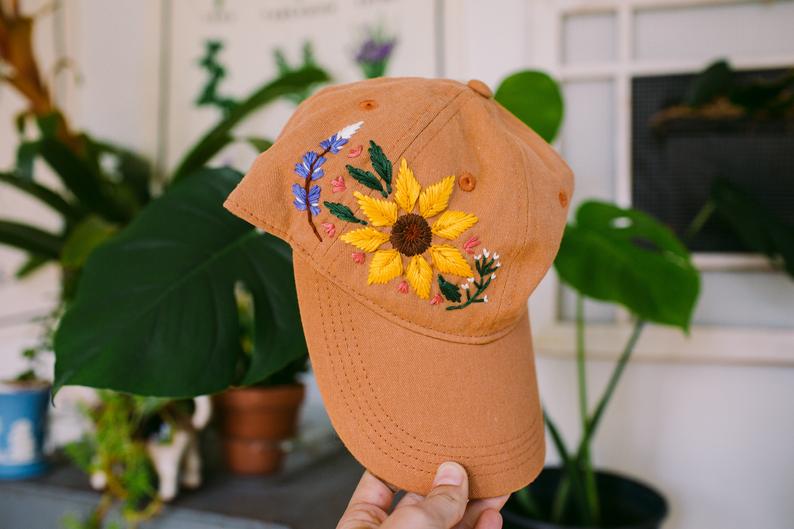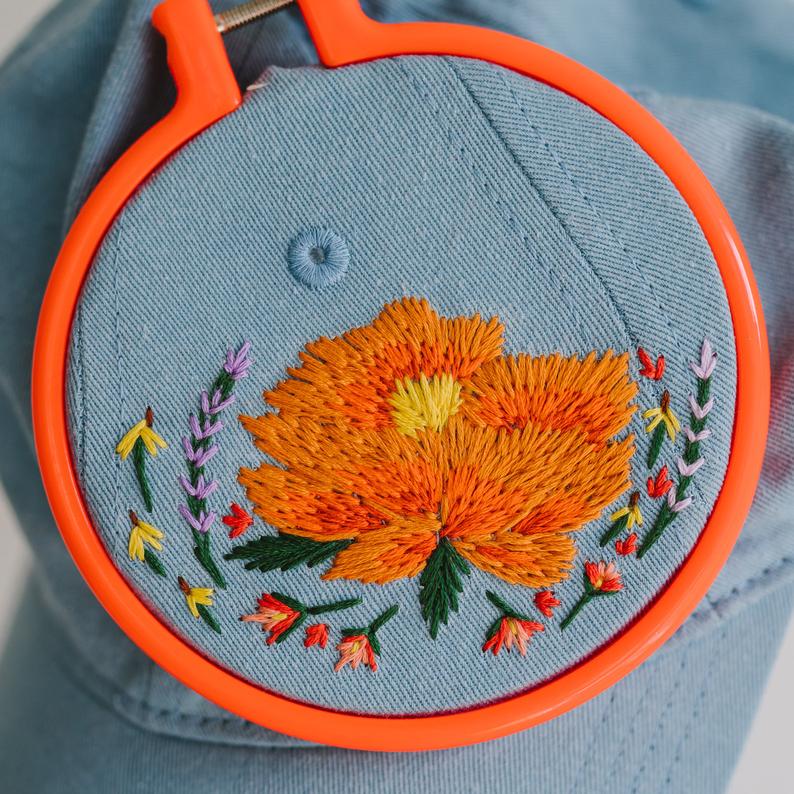 The post Embroider Your Own Floral Hat With a Handy All-Inclusive Craft Kit appeared first on Brown Paper Bag.