There's something spontaneous and relaxed about an indoor picnic table! If you love the laid-back feel of dining outdoors, bring this vibe home by opting for a dining table with benches. Whether the table is a replica of your favorite outdoor seating or you opt for a modern upgrade with sleek style, enjoy browsing the rooms below, which feature an interesting array of indoor picnic tables! [photo from My Home]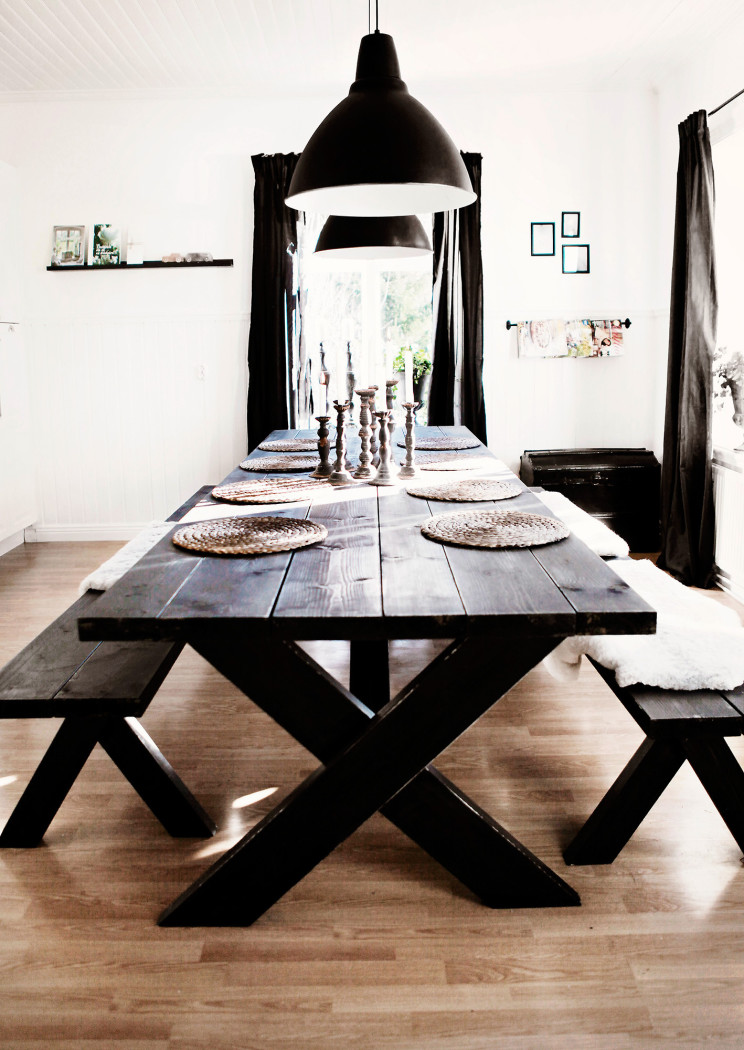 If You Like Wooden Picnic Tables…
If an unfinished or stained wooden picnic table is your idea of perfect, read on for a rustic dose of indoor inspiration. [photo from B. Jane Gardens via Houzz]
You can always have an indoor picnic table custom built to mirror the look of your favorite outdoor piece! The table below beautifully complements the knotty pine of the kitchen. [photo from Landing Design]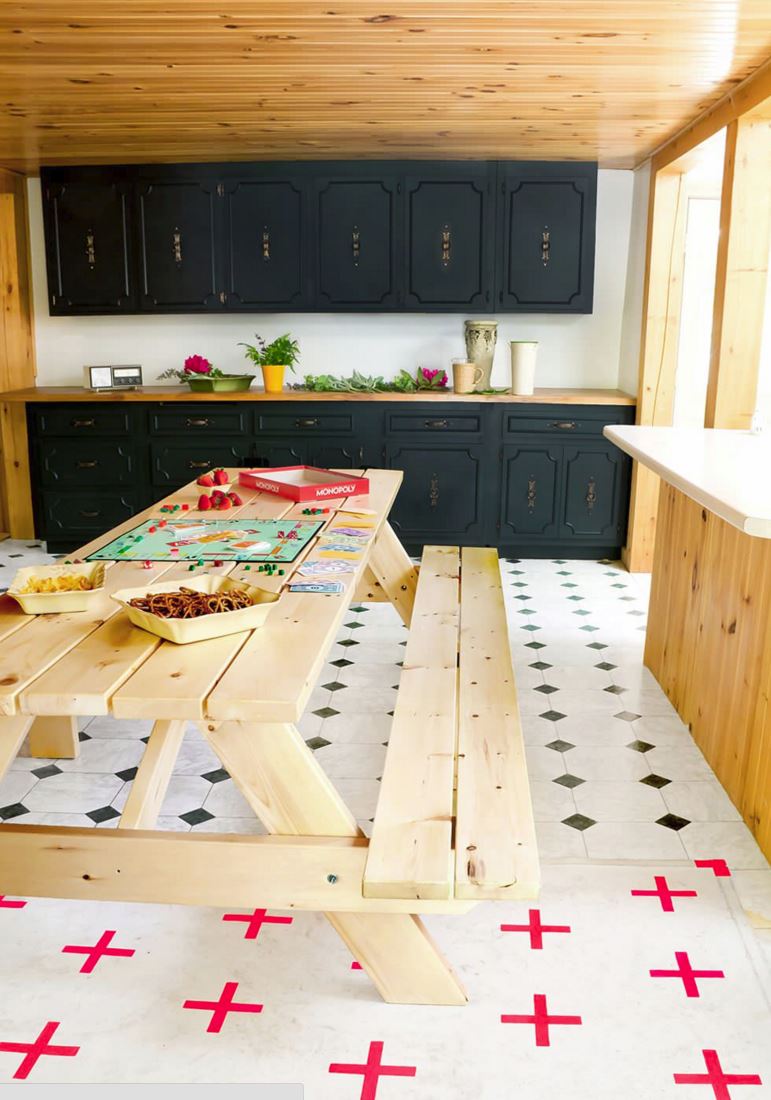 Or you can purchase a rustic-modern piece with sleek style, like this Emmerson Reclaimed Wood Dining Table from West Elm. With a relaxed vibe, this table makes a big statement, thanks to a beautiful design involving reclaimed pine: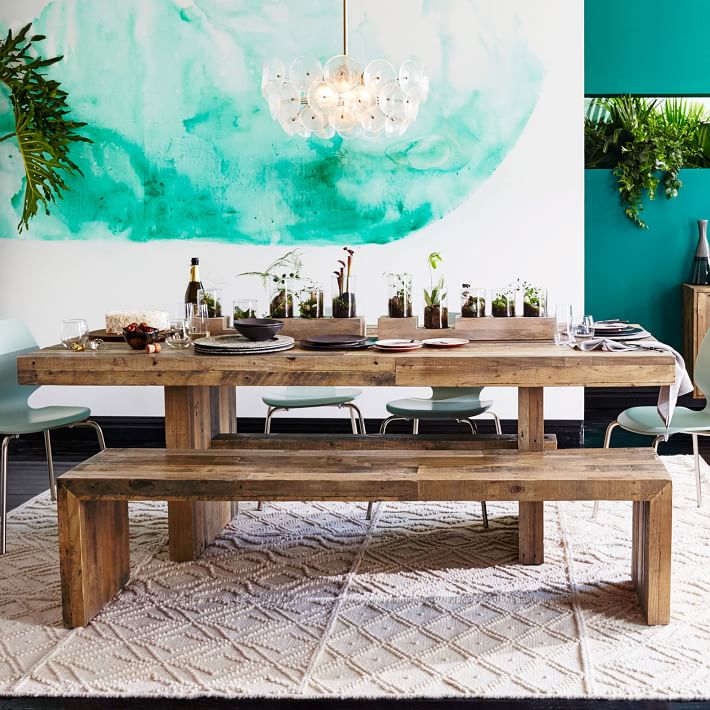 Or go with industrial flair! The metal and wood table in the next image is the picture-perfect choice for this industrial studio apartment. The space may not be large, but there's plenty of room to entertain at the table. [photo from Chris A. Dorsey Photography]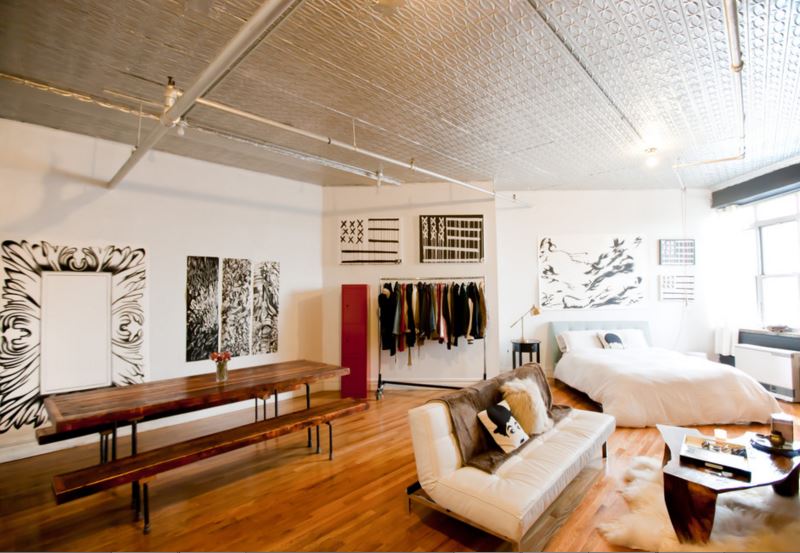 If You Like Painted Picnic Tables…
Perhaps you're a fan of color! If vibrant picnic tables are your thing, read on for a collection of indoor options that are sure to get noticed. [photo from Stephanie Wiley Photography]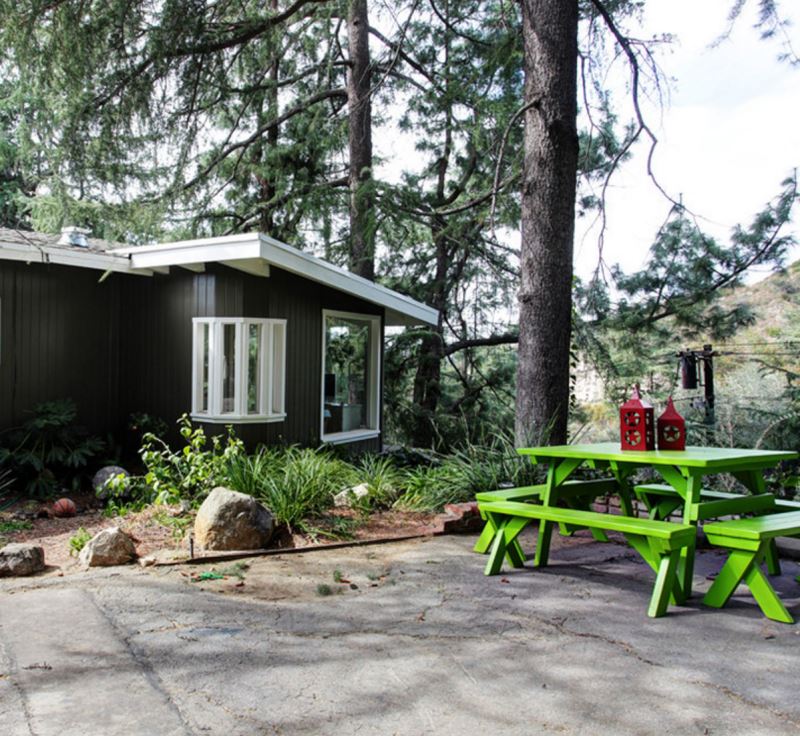 Blue is a lovely choice for this crisp, fresh dining space. The painted table steals the show and doubles as a kid-friendly spot for coloring and other art projects. [photo from Tweak Your Space and Peridot Decorators]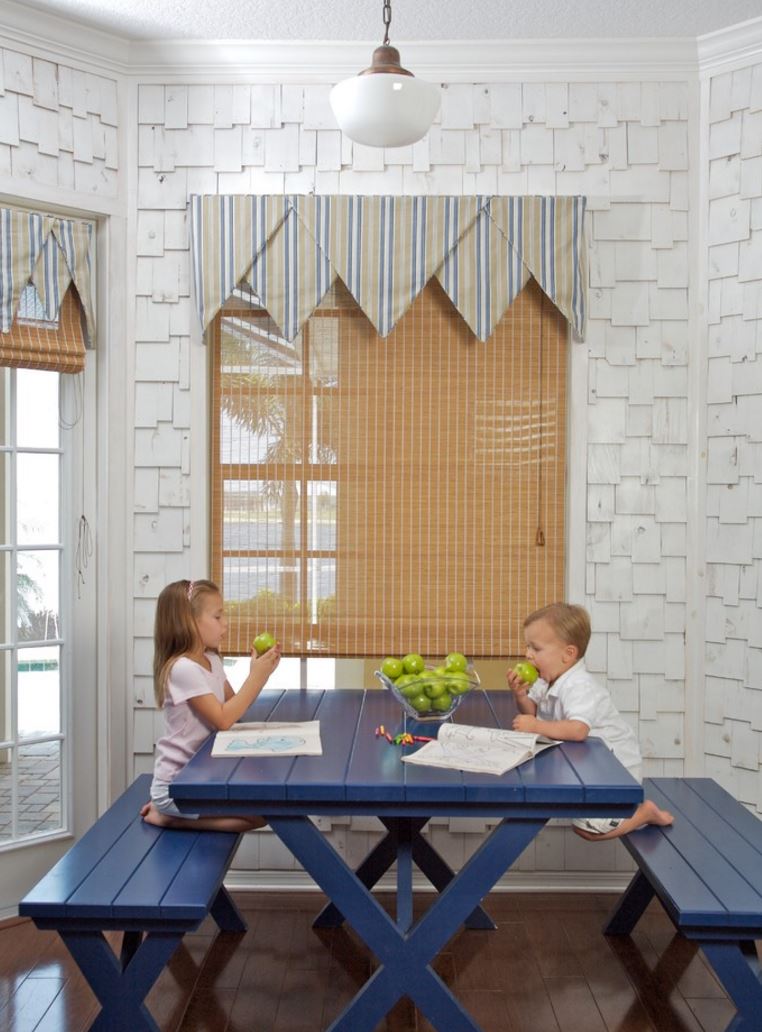 A trestle table (even one without benches) instantly evokes the look and feel of a picnic table. Painted style is alive and well in soothing white with this Picnic Dining Table from Crate & Barrel: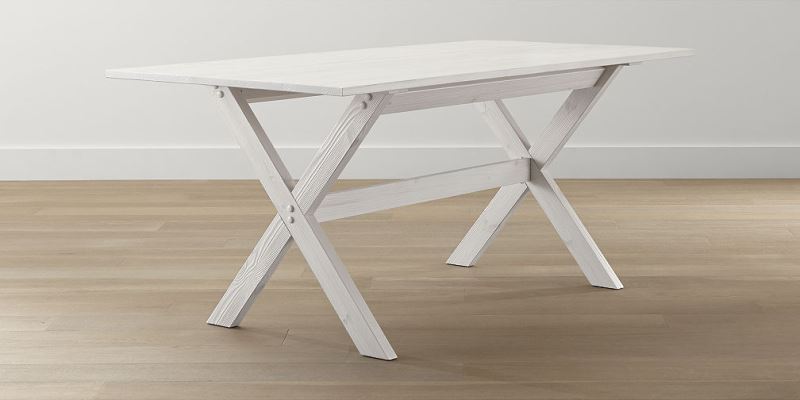 Vibrancy reigns in this dining area, thanks to a high-gloss hot pink table and bench set. Hot pink is the hue of choice. It's a chic, modern take on picnic table style! [featured at House to Home]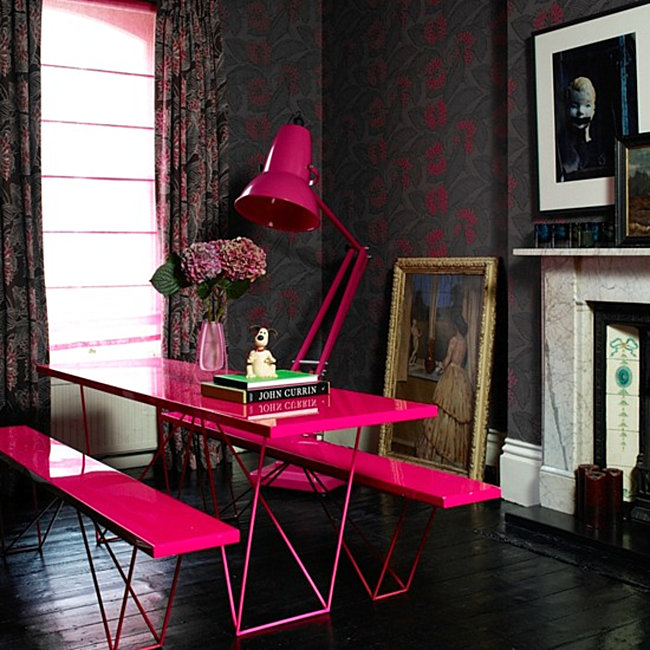 Picnic-Style Dining with a Twist
We end today's post with a collection of indoor picnic tables that defy expectation (kind of like that hot pink number above)! Now look below for a clean-lined metal and wood piece that's perfectly in tune with this minimalist-glam dining room. [photo from Temple Blake Limited]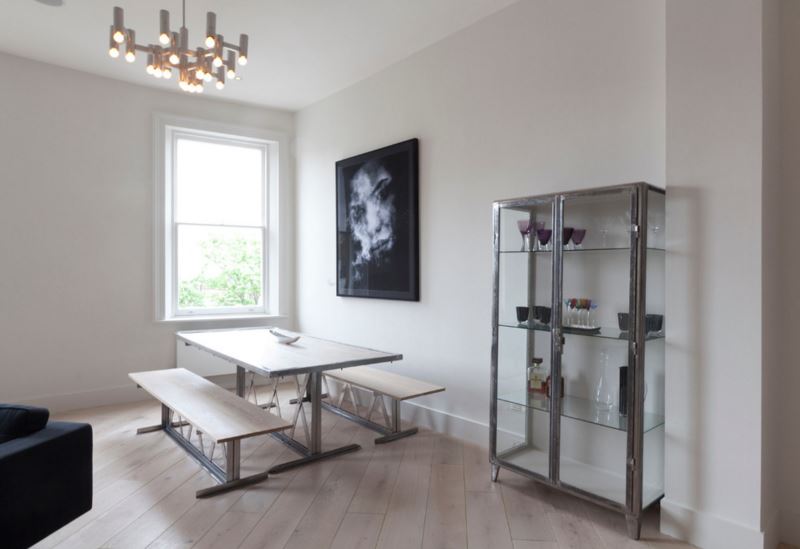 To maximize seating, try placing benches on more than two sides! If the table is wide as well as long, go for benches on all four sides. [photo from Bulldog Realtors]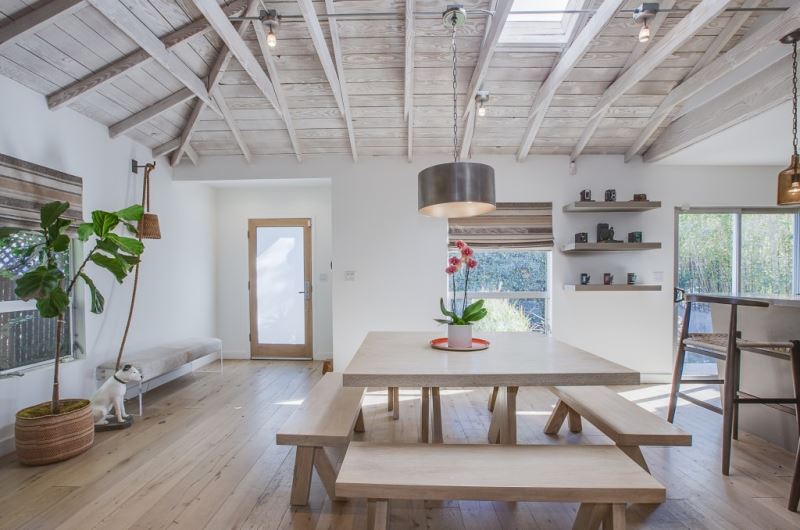 You don't need benches to evoke picnic table style. Pair a colorful painted table with chairs for a fresh take on the picnic dining experience. This custom-made table is from Blue Moon Trading Company: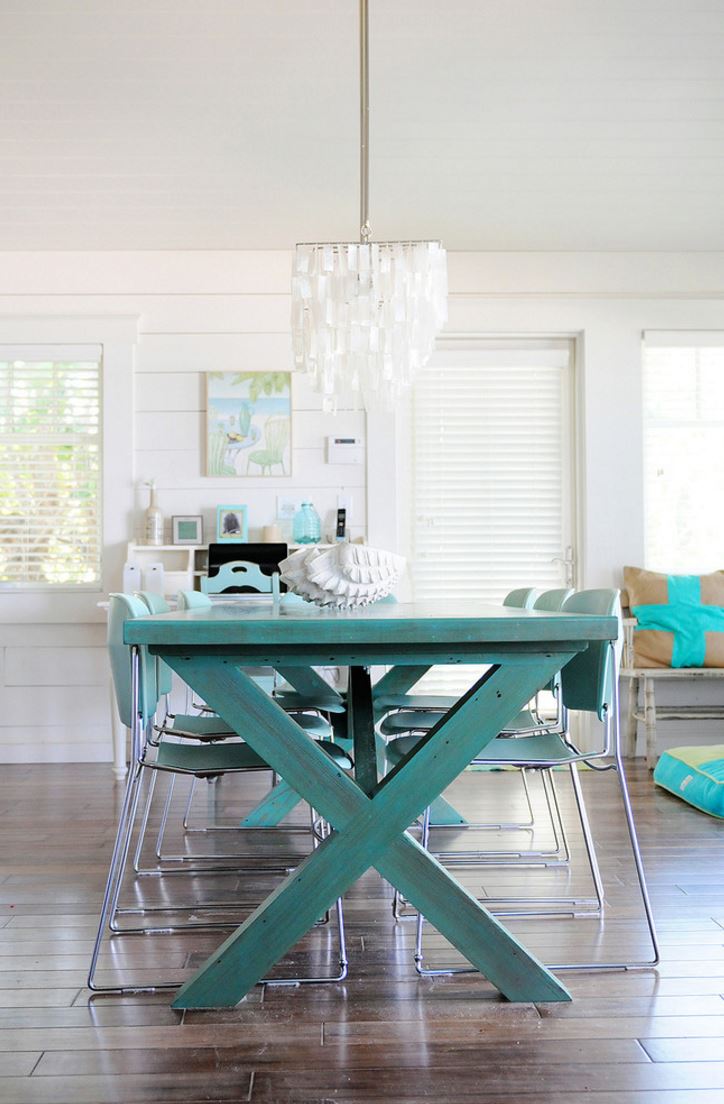 A glass top is a lovely surprise. Trestle legs in wood are rustic and relaxed, while the transparent top is modern and polished. This Foundry 72″ Trestle Table is from CB2:
Who doesn't love an antique? Convert a character-filled piece (like this antique English pine farm table with drawers) into an indoor picnic table with the addition of benches. [from Dennison Dampier Interior Design]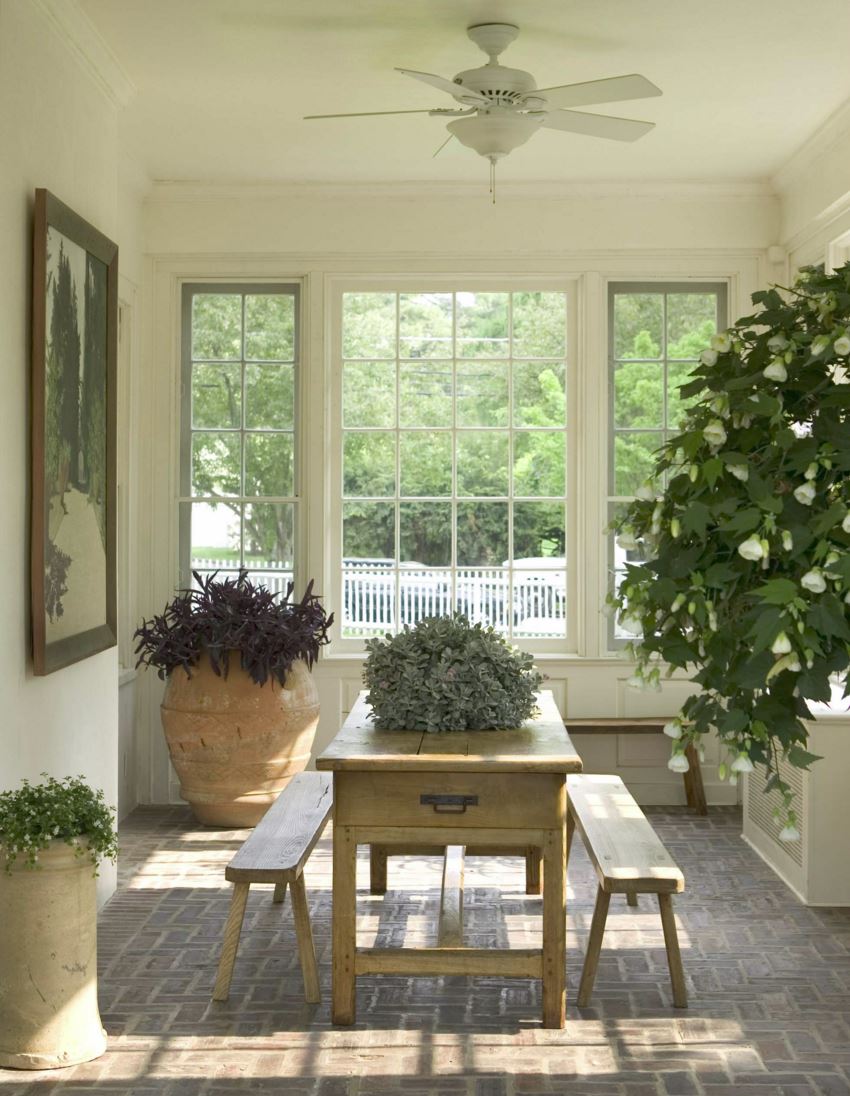 You don't need benches on both sides to create a picnic table effect! Opt for benches on one side and modern chairs on the other for an eclectic take on the traditional picnic look. [photo from 24mm Photography]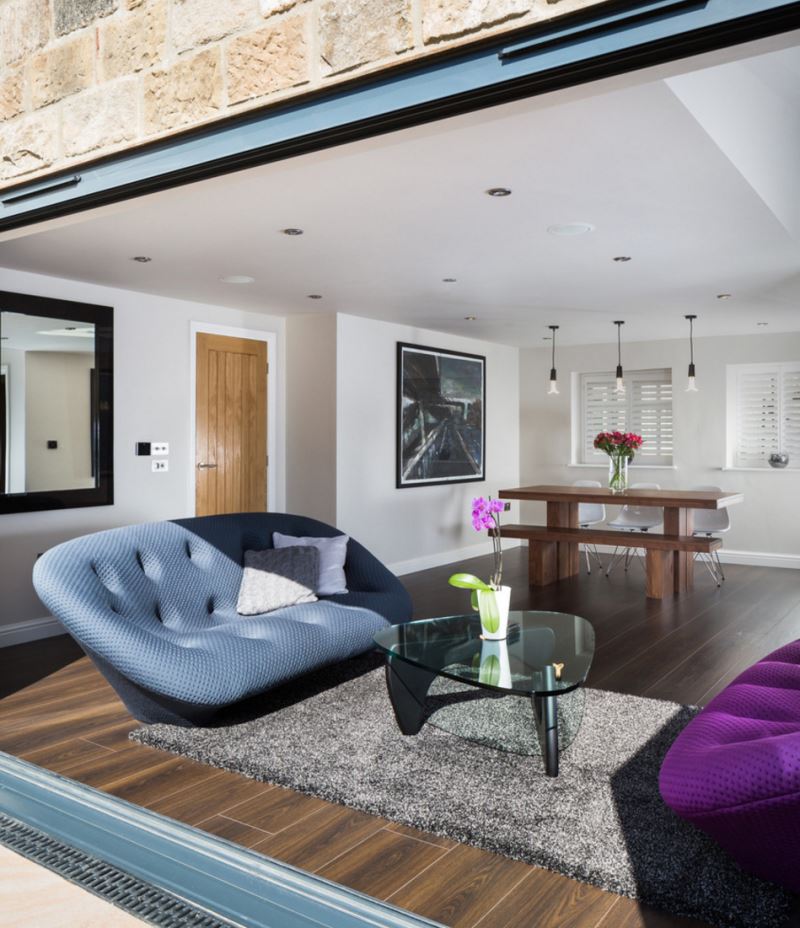 If the DIY urge takes hold, paint an outdoor picnic table in a bright color and add wheels so your dining furniture is mobile as well as eye-catching! [featured at Brit + Co]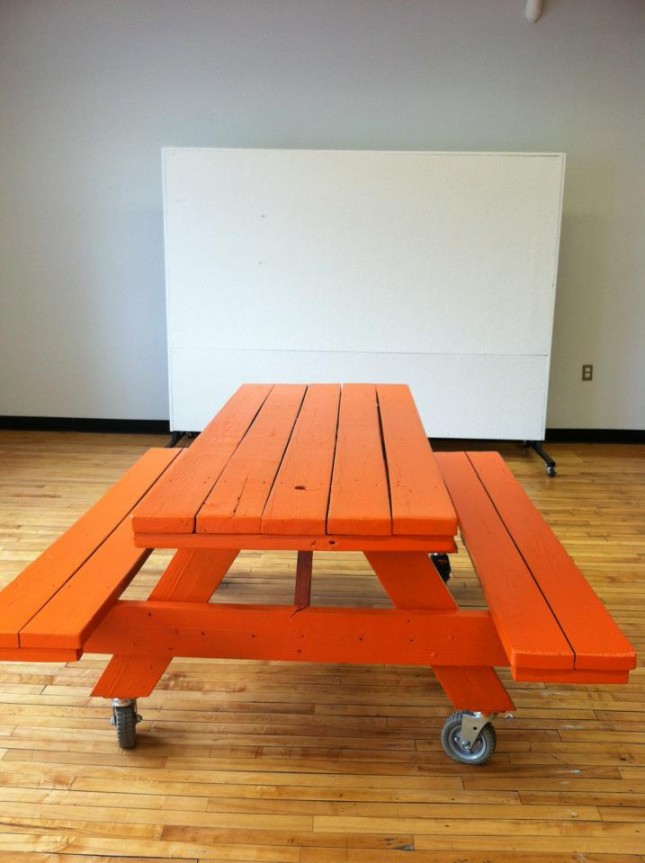 And speaking of painted picnic tables, adding a special feature such as stripes is a great way to bring a dose of unique charm to your dining room. [photo from Better Homes and Gardens]
Which type of indoor picnic table is your favorite? A piece with warm wooden tones? A painted table? A modern option with sleek benches? Share your thoughts by leaving a comment below…
You're reading Embrace the Relaxed Style of Indoor Picnic Tables, originally posted on Decoist. If you enjoyed this post, be sure to follow Decoist on Twitter, Facebook and Pinterest.