Reinventing the classic mountain chalet design with modernity, energy-efficiency and the unique charm of Lake Tahoe, Mountainside Stellar Residences and Townhomes are for those who love comfort, fun-filled ski slopes and amazing views rolled into one. A series of six single-family residences and eleven townhouses designed by Bohlin Cywinski Jackson, these mountainside escapes allow homeowners to move away from mundane city life even while wrapping them in modernity and a tech-savvy lifestyle. This is essentially a flawless marriage of two contrasting worlds – one bringing natural goodness and the other contemporary innovation.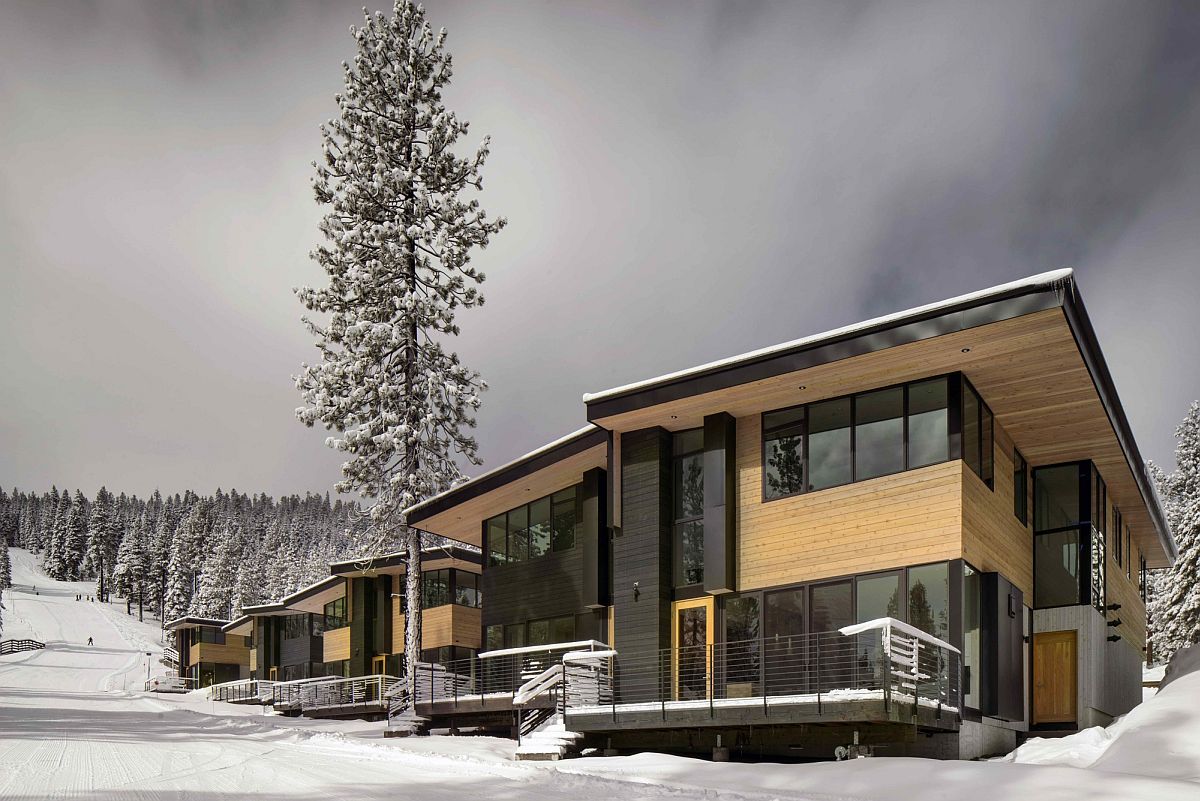 Each of the townhouses and residences has direct ski-in/ski-out access making them absolutely perfect holiday homes. Beyond the obvious grandeur of the landscape and the appeal of a serene home in Truckee, there are an array of sustainable features and planet-friendly design methods that make these homes a hit among the green crowd as well. Despite using wood, glass and stone, the presence of straight lines, a neutral color scheme, gray exterior and contemporary décor gives each of the houses a distinct modern look.
RELATED: Eco-Friendly Design: 10 Homes with Gorgeous Green Roofs and Terraces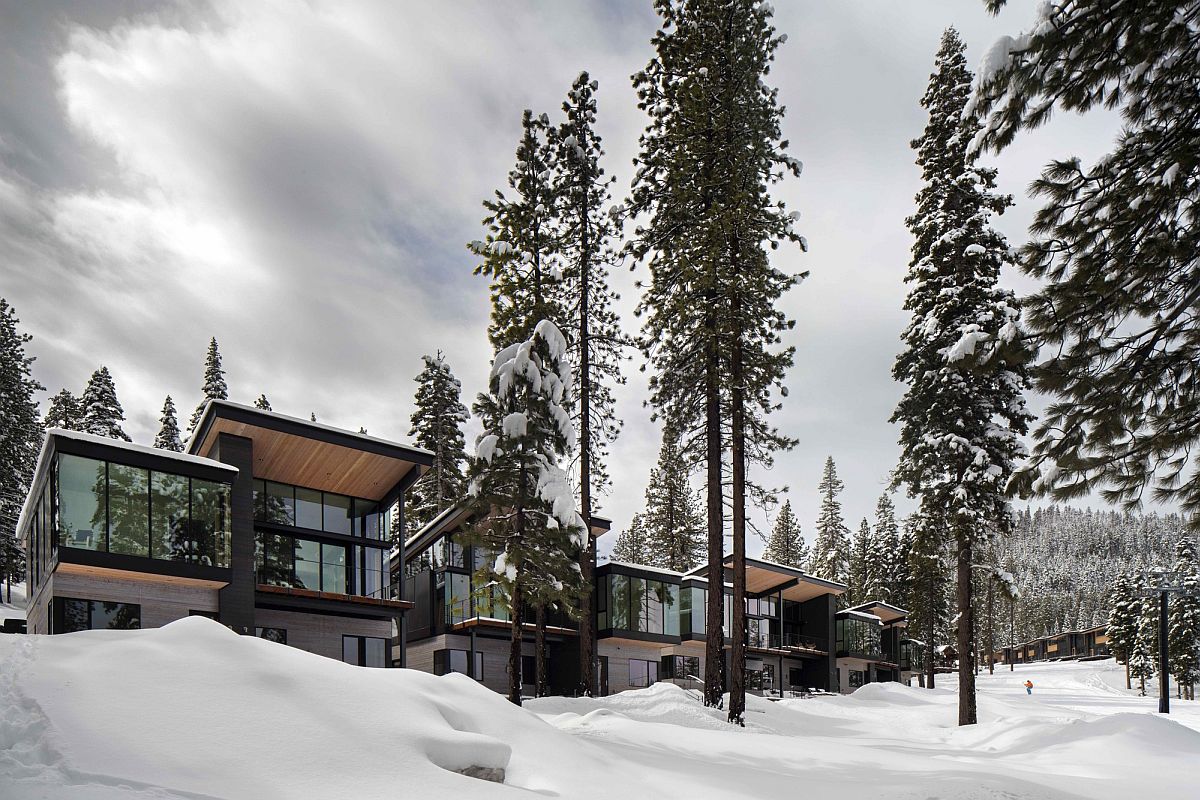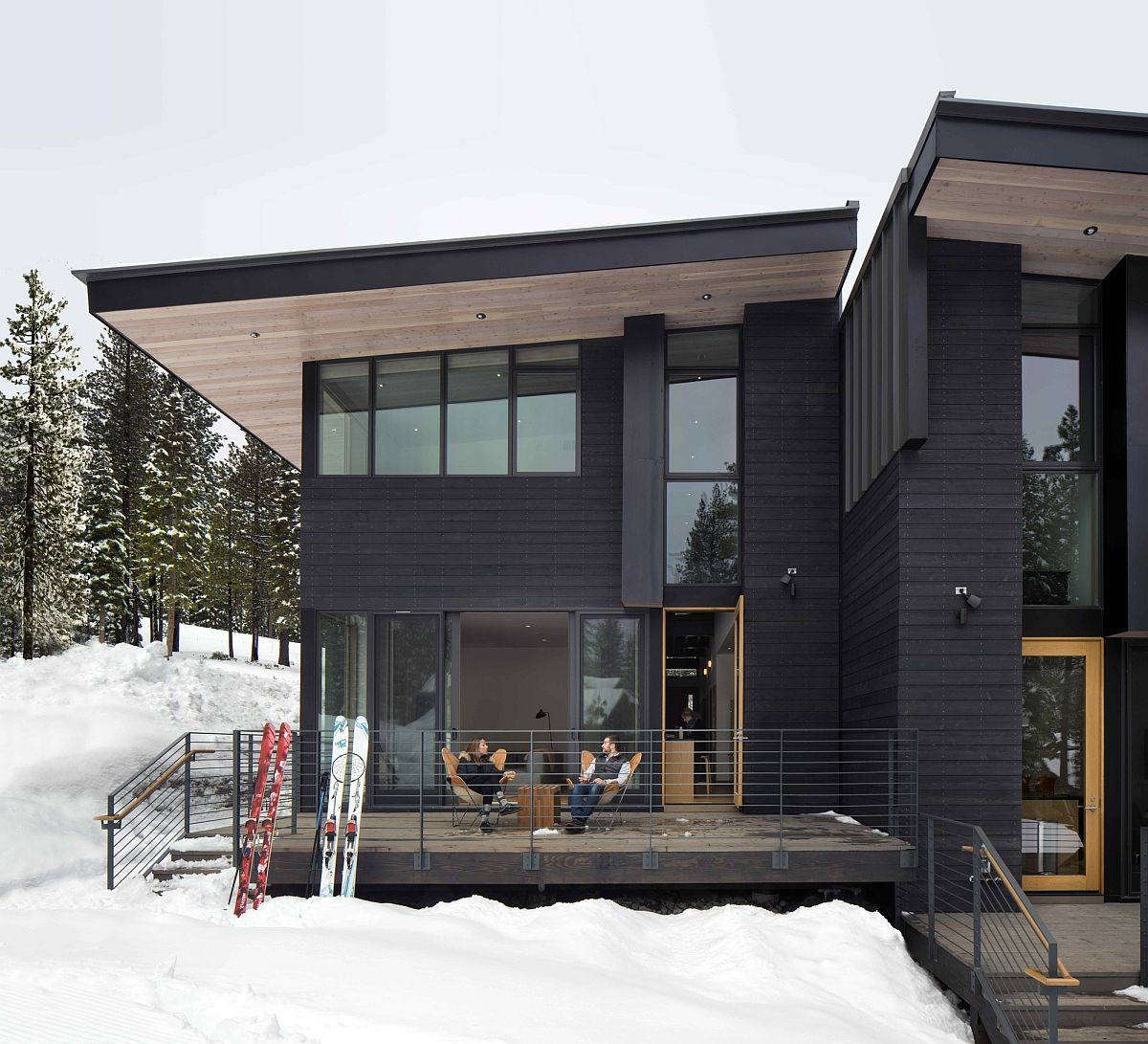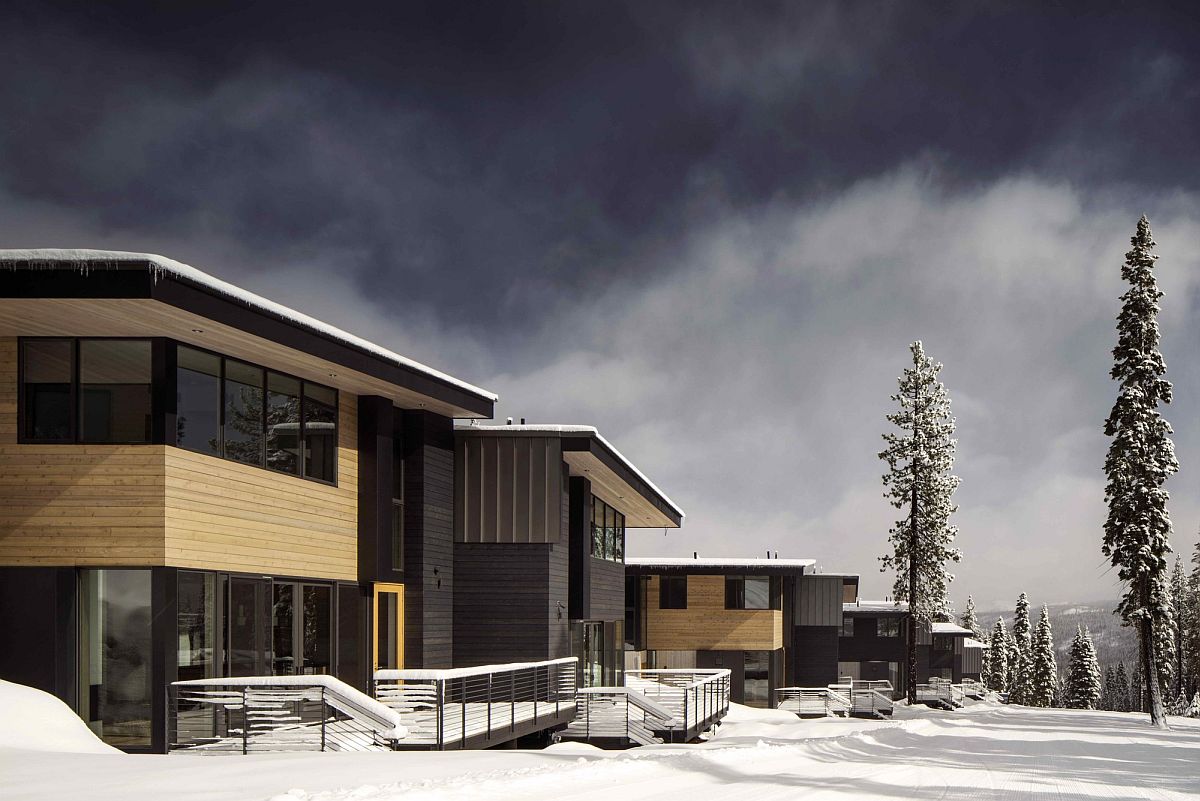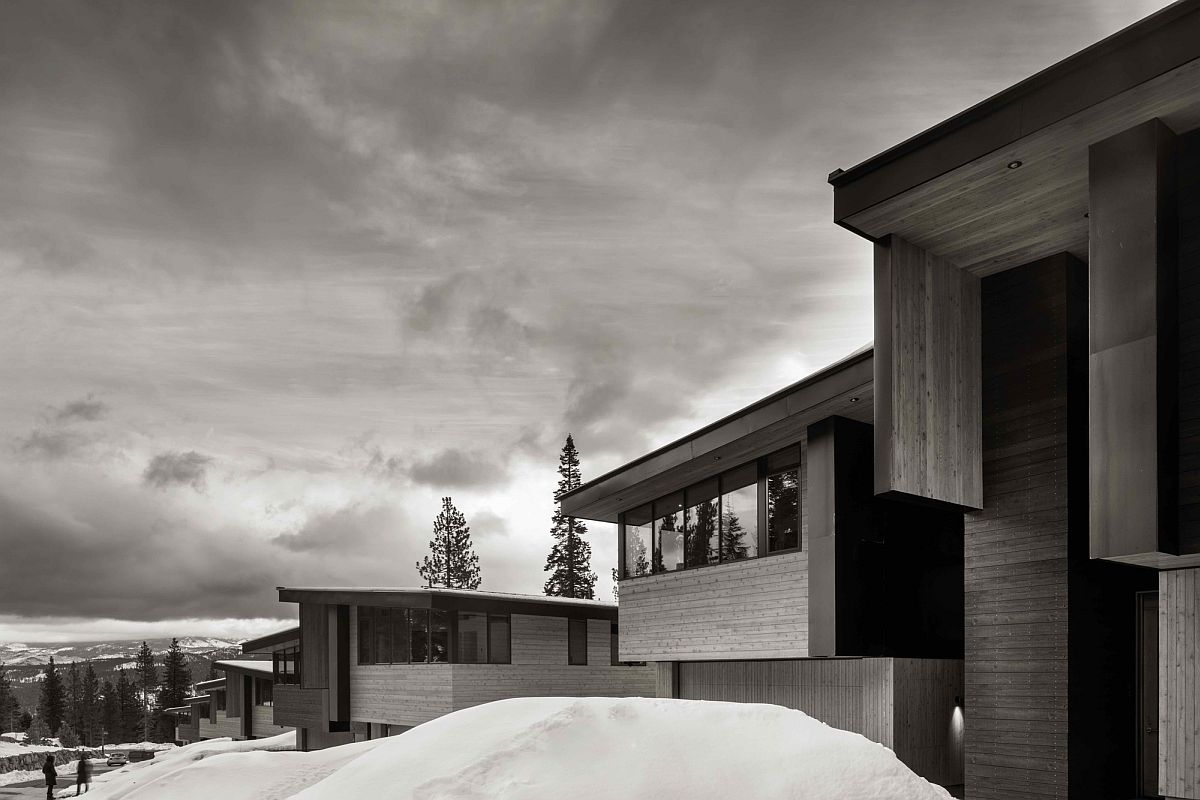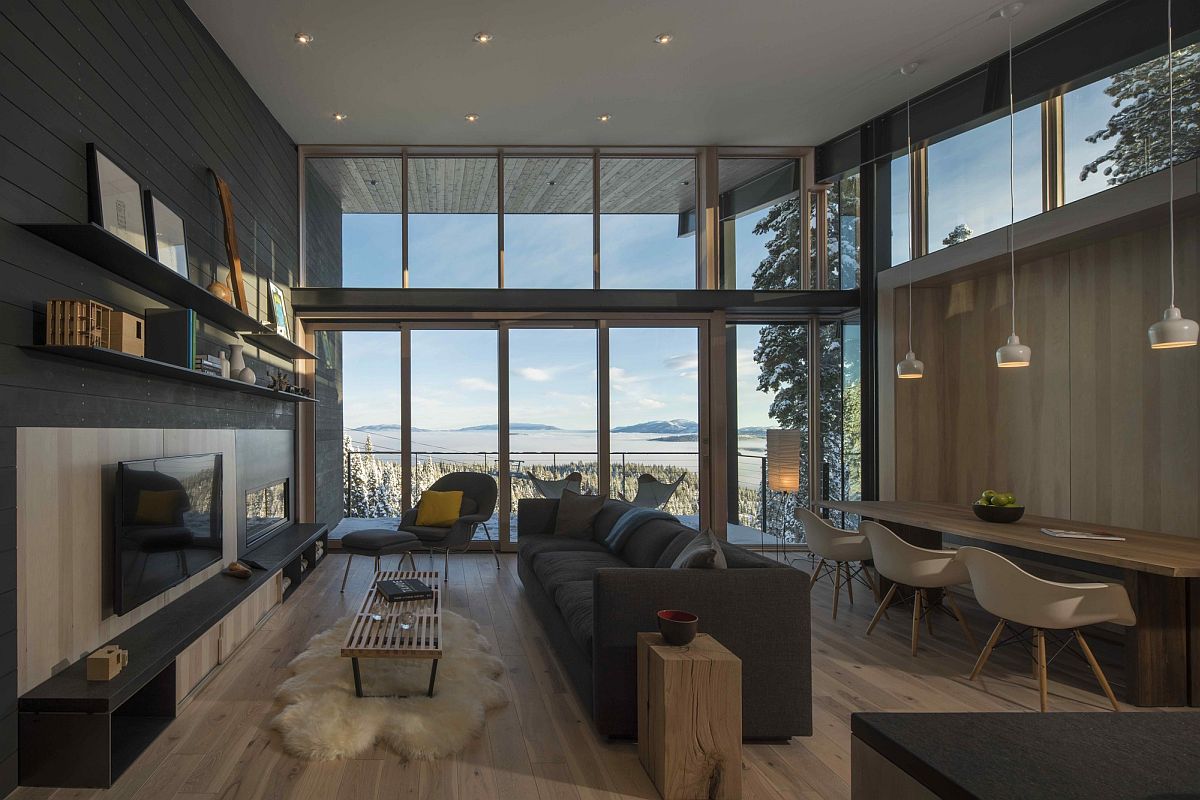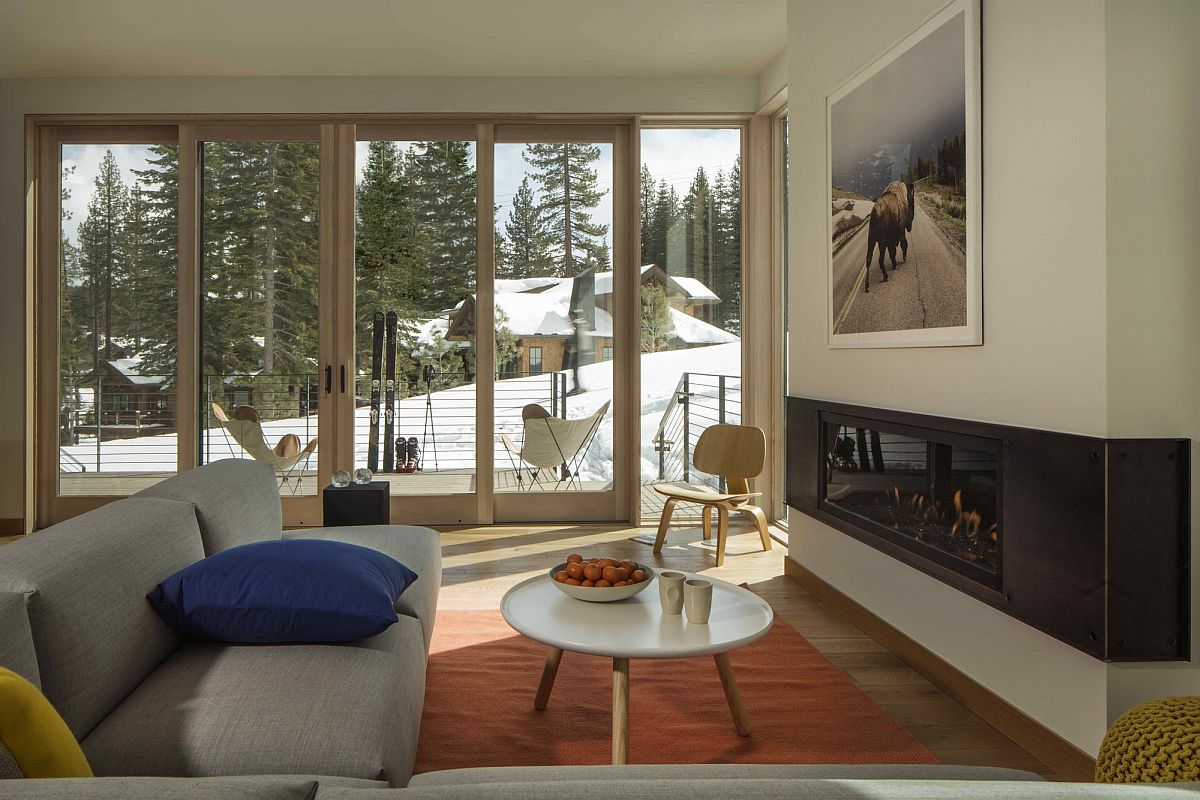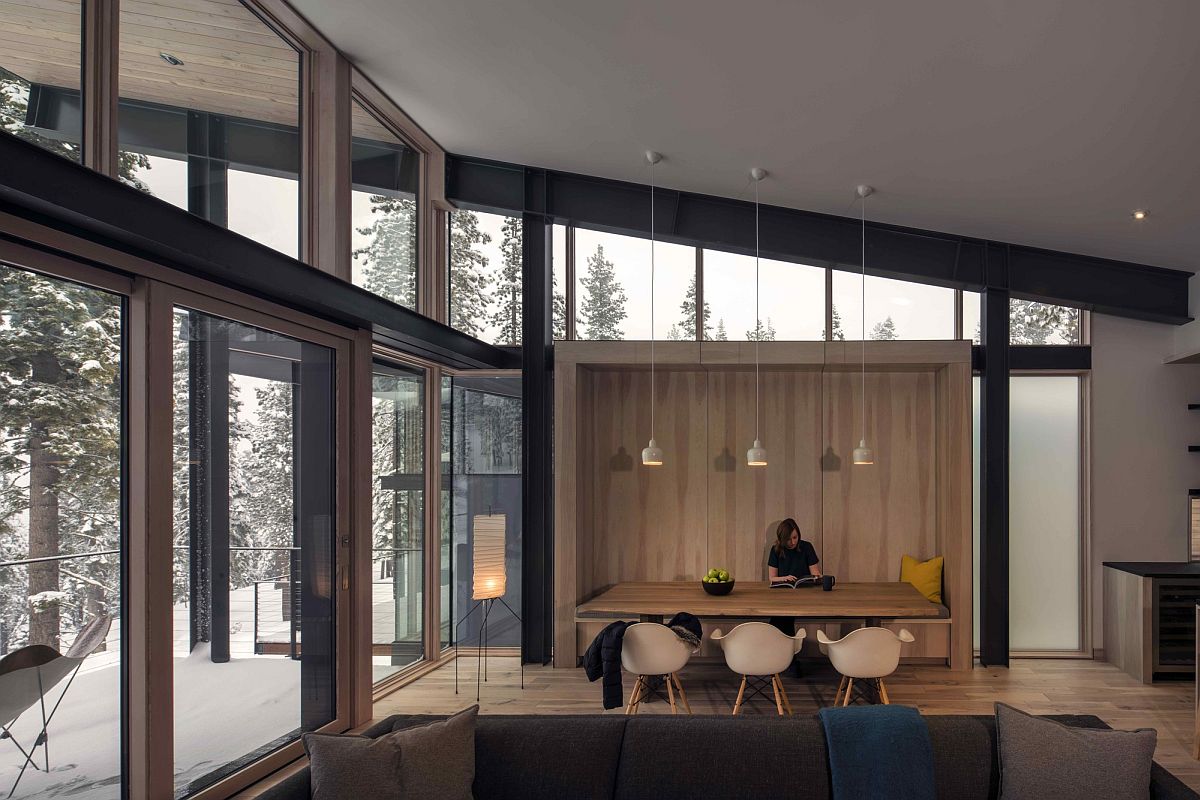 An open living area, light-filled bedrooms and state-of-the-art kitchens shape each of these amazing homes where privacy is interlaced with spellbinding views. Smart features such as charging stations for electric vehicles, top-notch insulation that cuts back reliance on artificial heating, passive solar design and water-saving fixtures ensure that there is minimum carbon footprint and ecological impact. [Photography: Nic Lehoux]
RELATED: Contemporary Weekend Ski Chalet Designed for Fun Family Time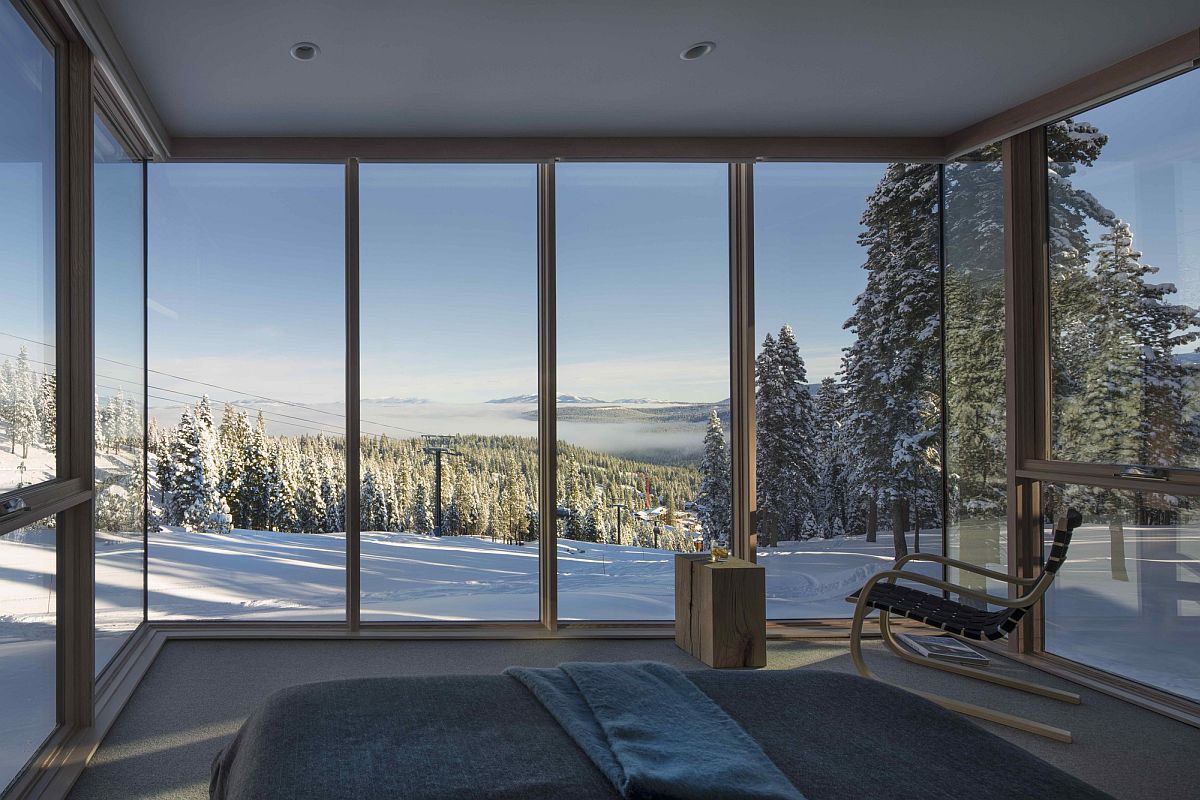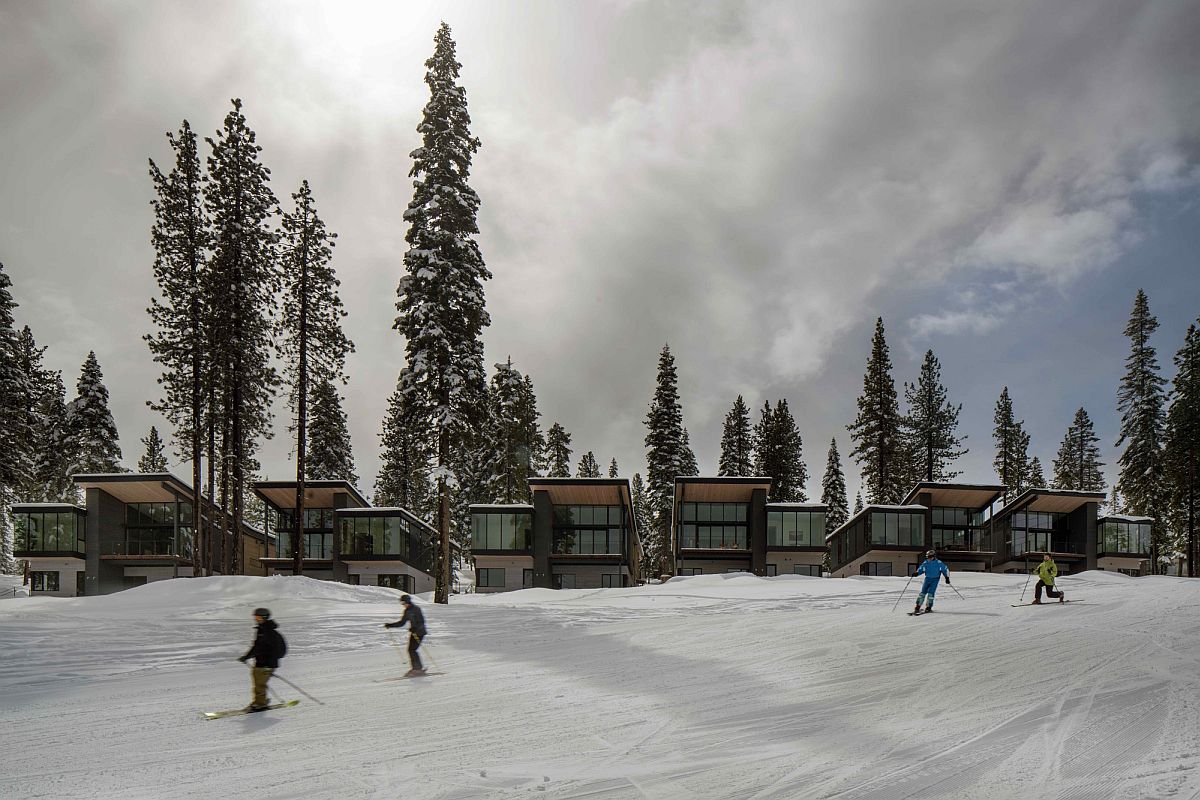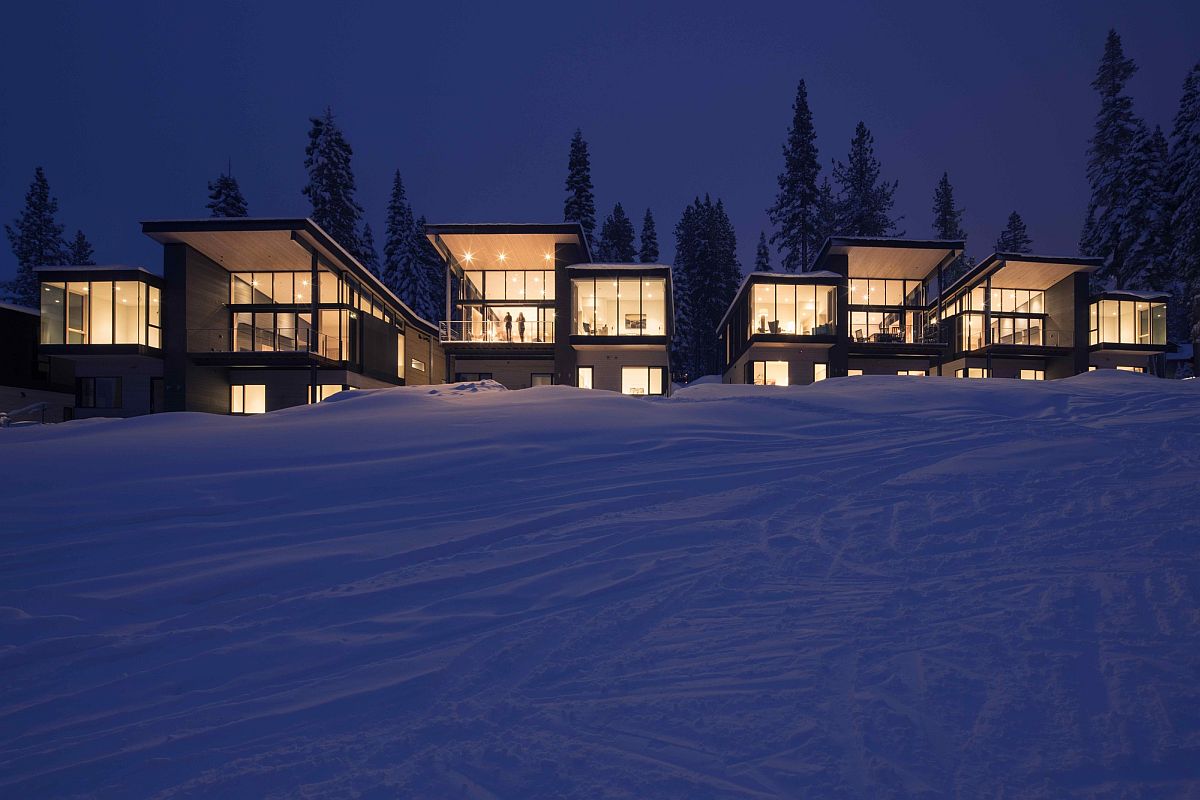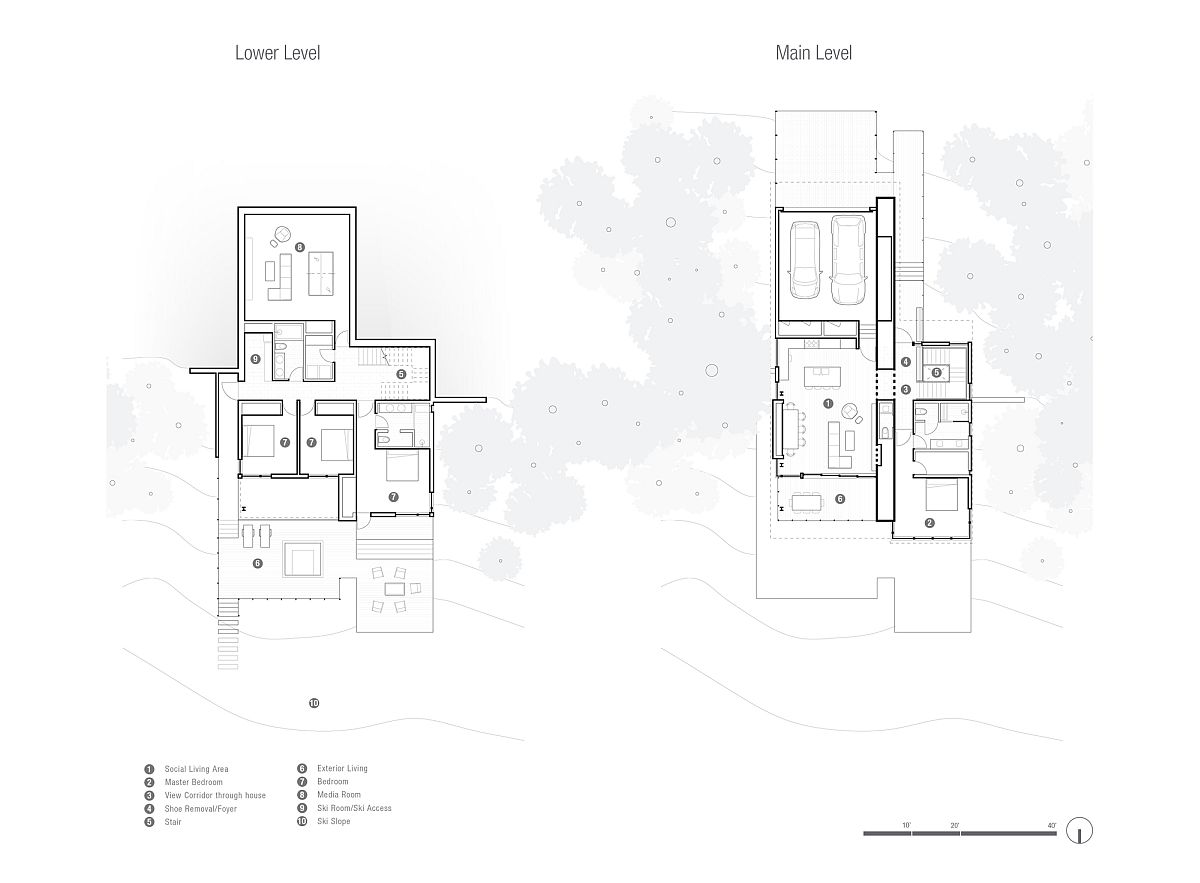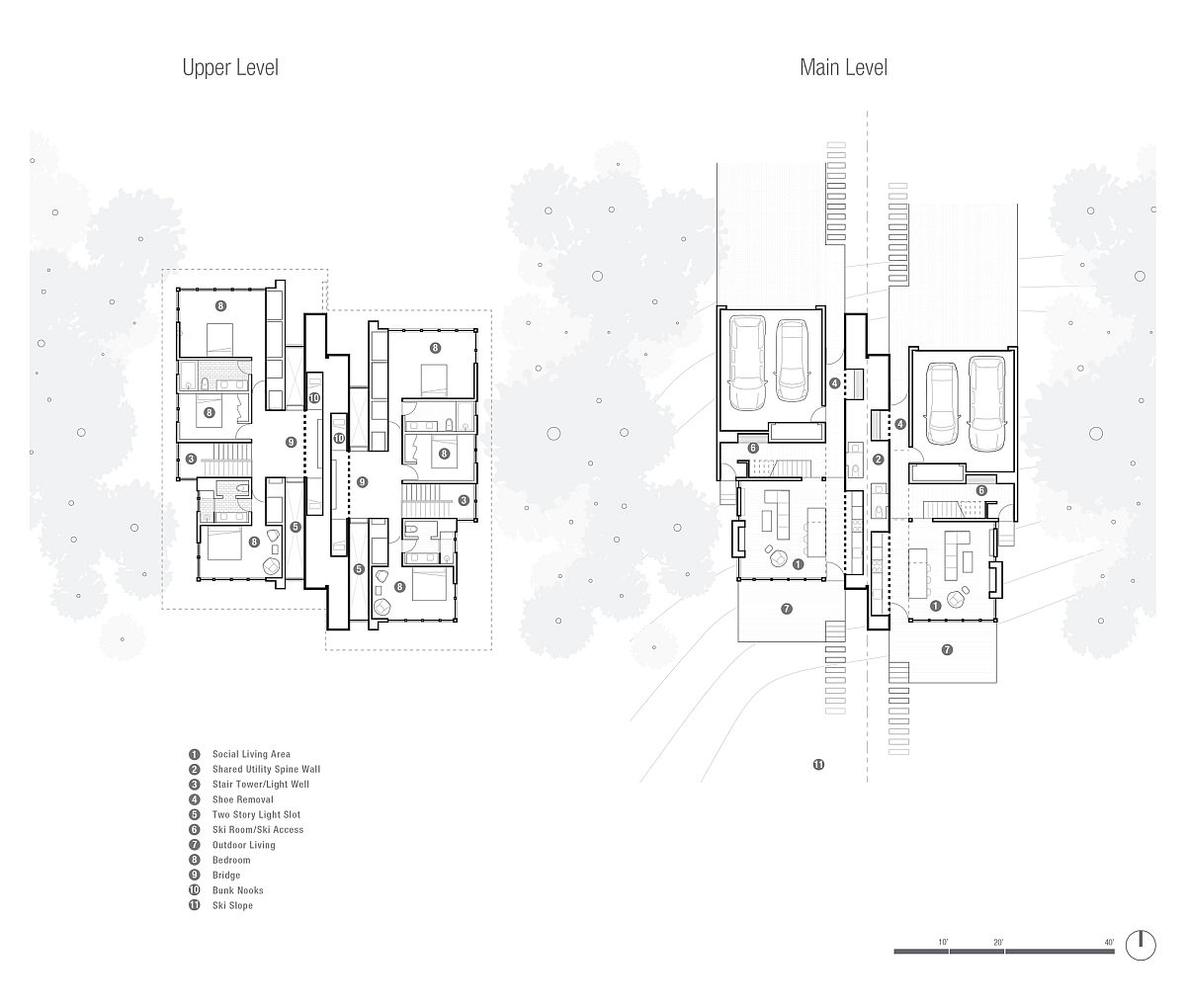 You're reading Eco-Friendly Mountainside Homes Reimagine the Classic Ski Chalet, originally posted on Decoist. If you enjoyed this post, be sure to follow Decoist on Twitter, Facebook and Pinterest.