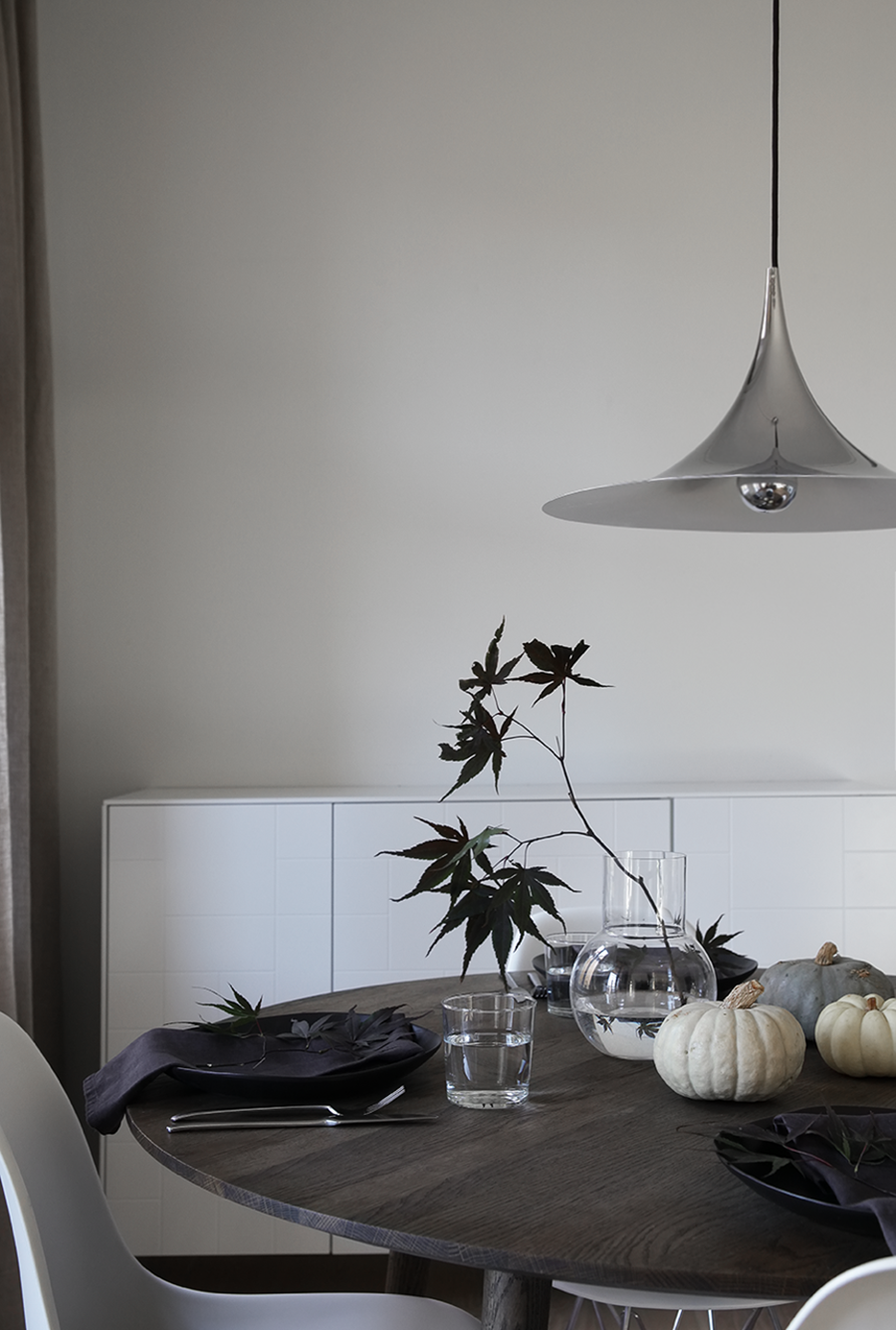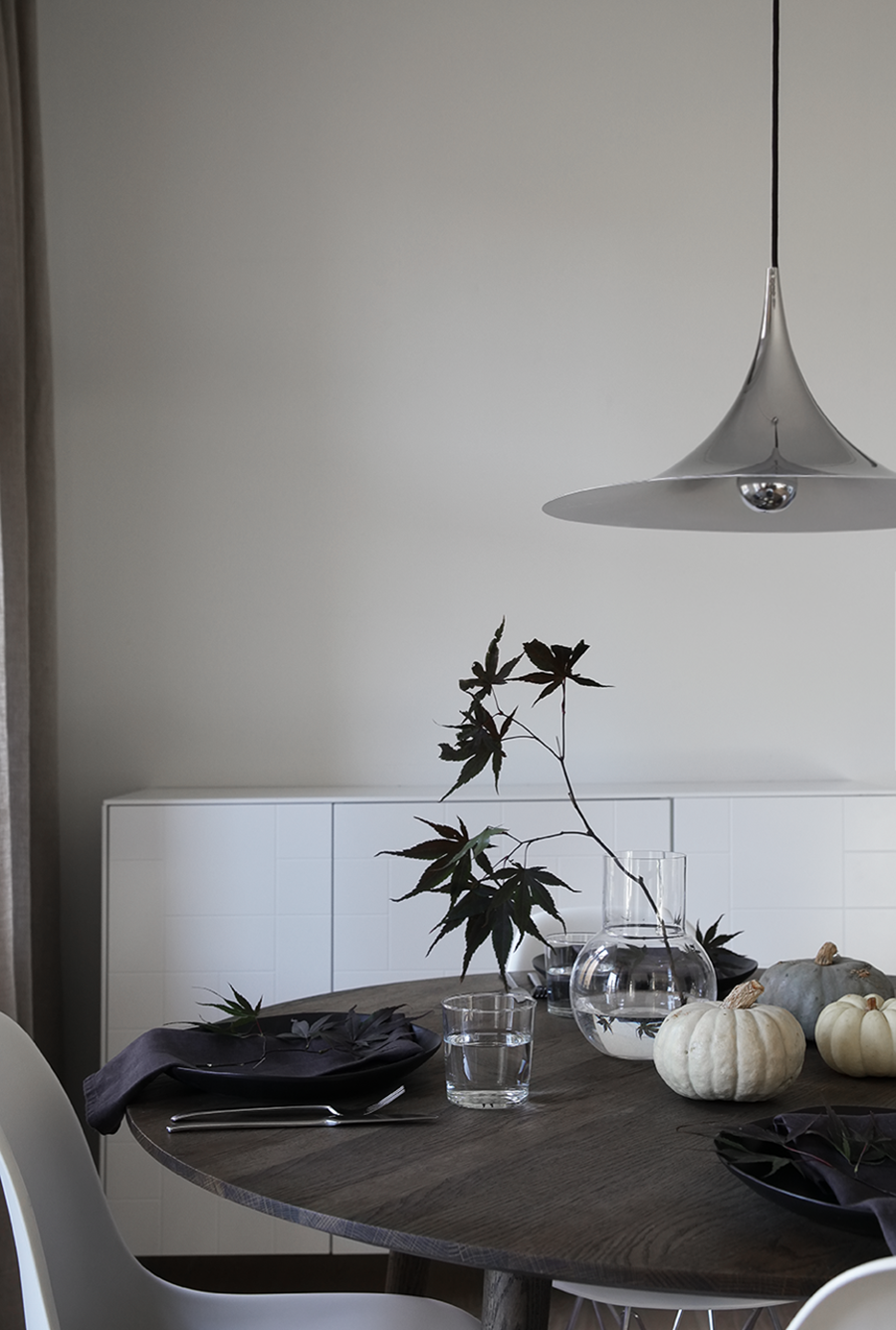 Ad, in collaboration with Ellos
Halloween is coming up and it is a nice occasion to set the table and invite your friends and family for dinner. If you´re not a fan of the scary theme you can easily do a more elegant and autumnal table. I wanted my table setting to be a bit darker than usual, and with a few details that I associate with Halloween. For me that is pumpkins. I found some really nice ones in white and grey at the flower shop, I also have a beautiful tree in the backyard with dark leaves that I think suit the theme very well. And then of course the dark grey napkins and black plates.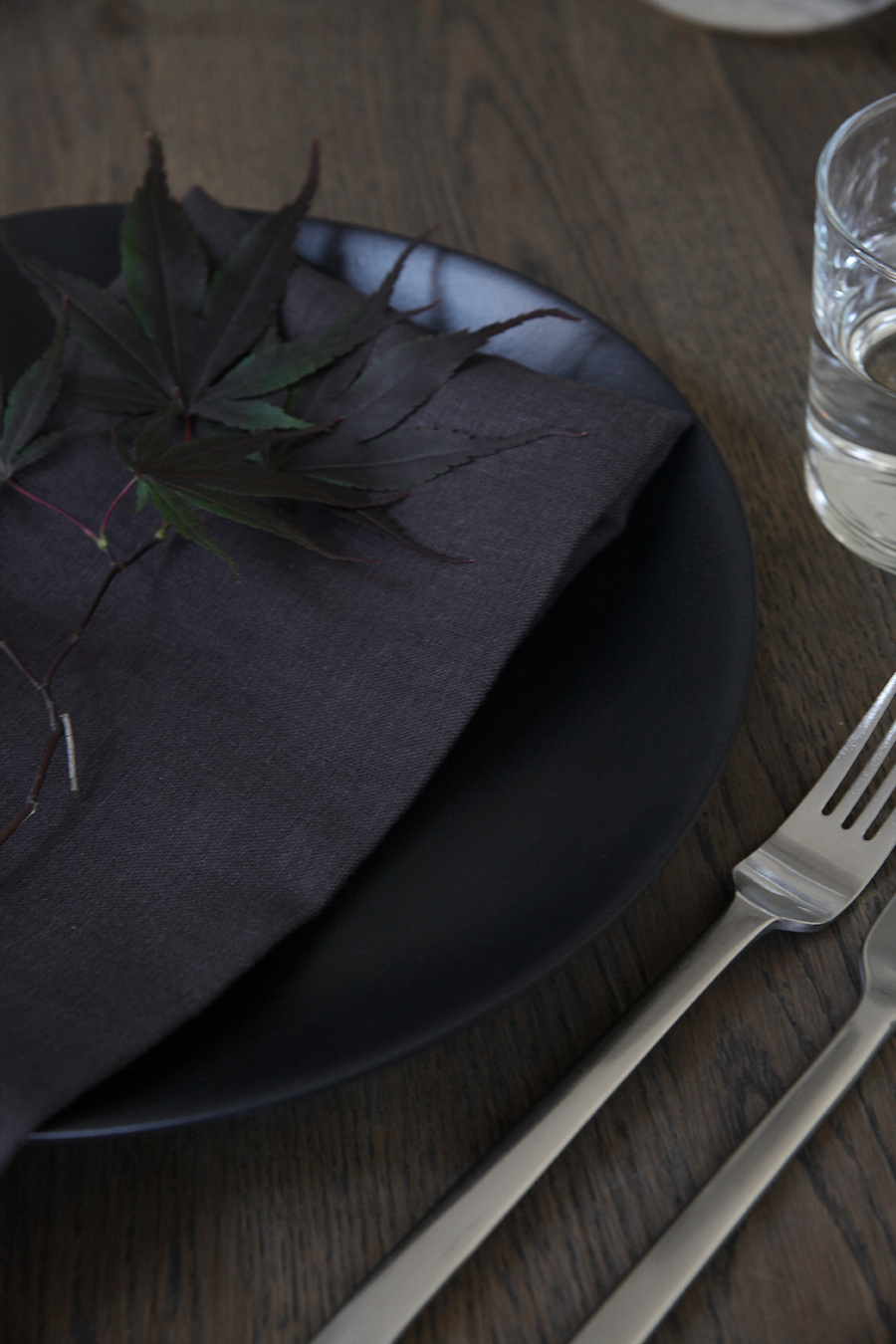 The black ceramic plates is new this fall in the Ellos Home range, designed with an uneven shape and a matt and really beautiful surface. Can go in the dishwasher and microwave. Svale plates and the rest of the Svale stoneware range is to be found here. The linen napkins is a long time favorite of mine, and I already have them in a variety of colors. The dark grey color is to be found here, along with the rest of napkins from the Ellos Home range. Earlier this year I did a post with different suggestions on how to fold and decorate with linen napkins, you can se it here if you want some ideas.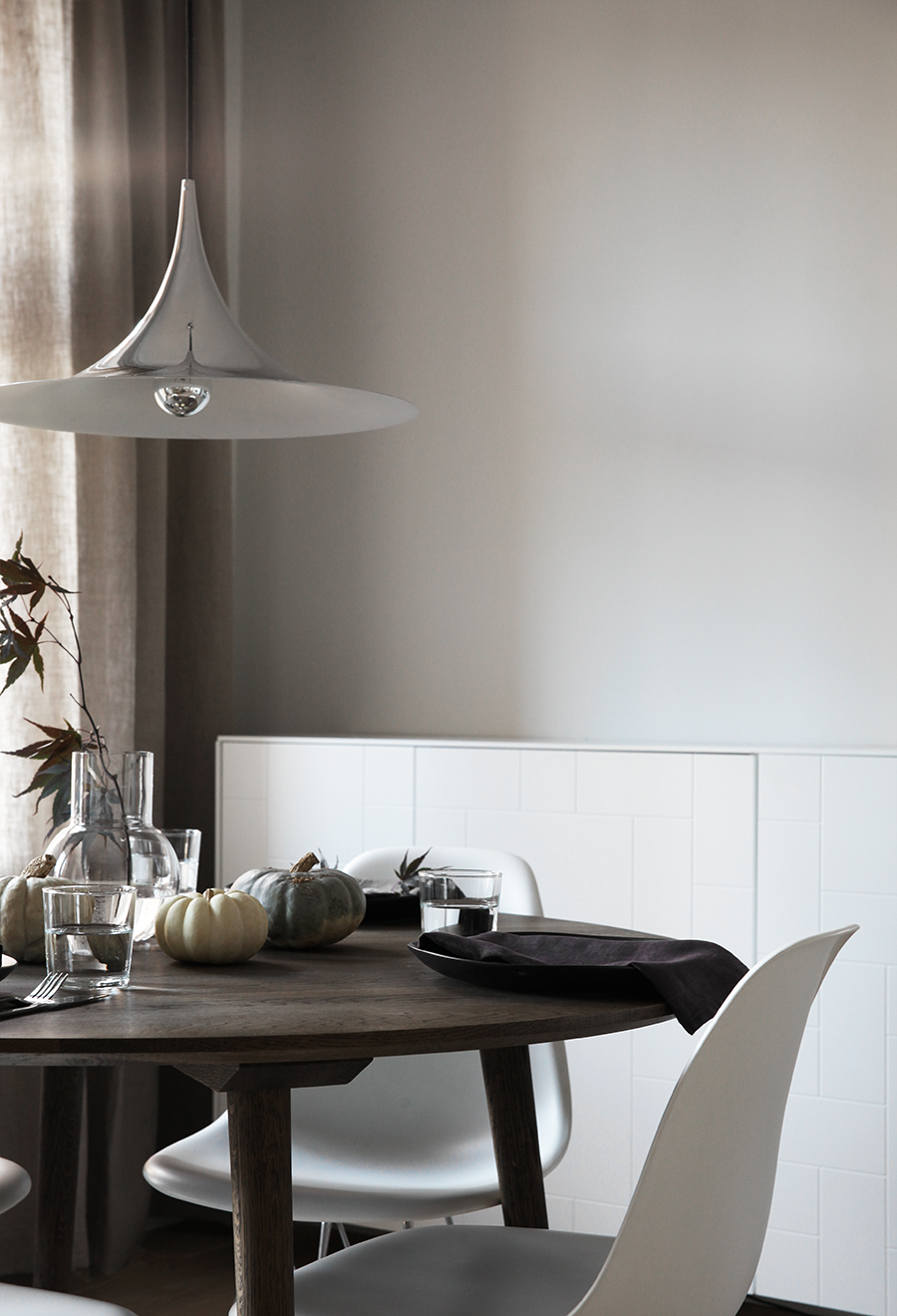 photo and styling © Elisabeth Heier
Elisabeth
Innlegget EASY AND ELEGANT TABLESETTING FOR HALLOWEEN dukket først opp på ELISABETH HEIER.