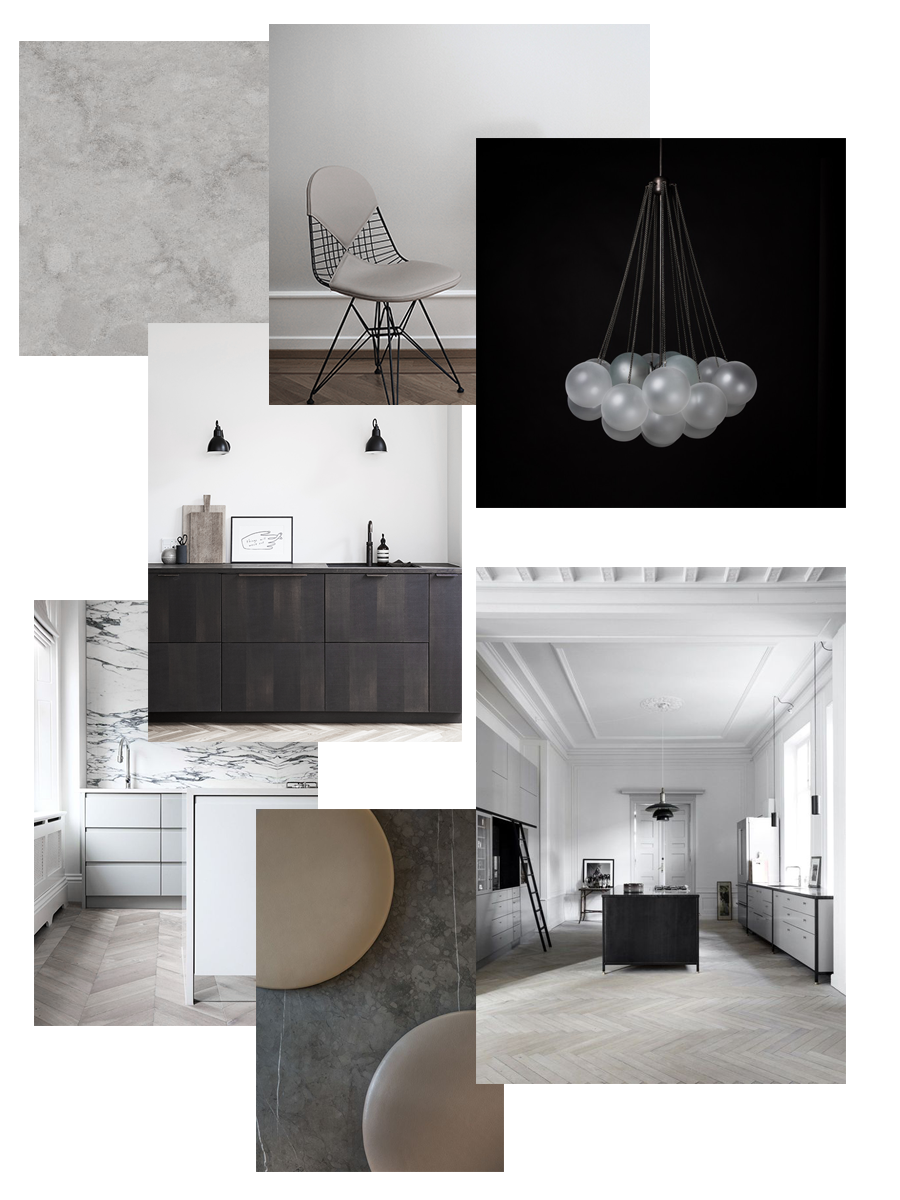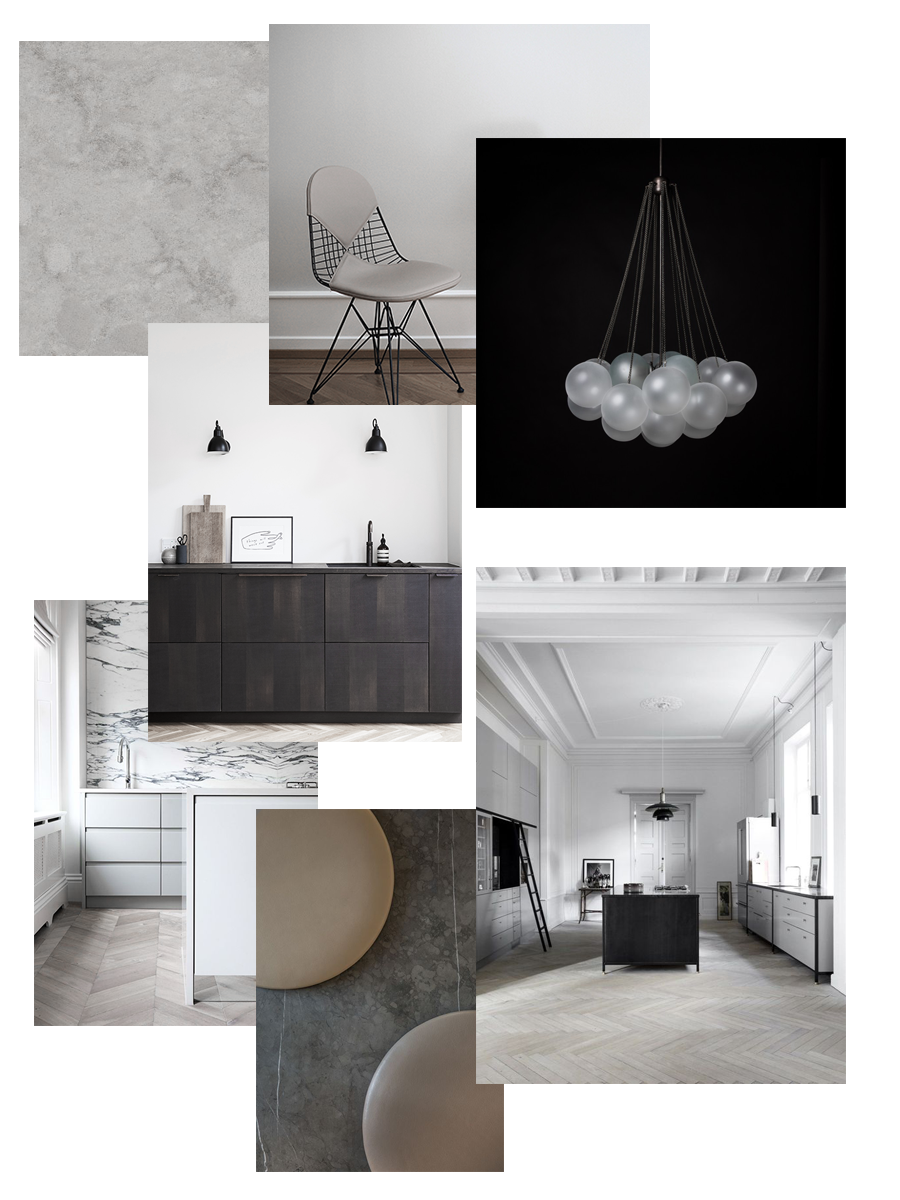 moodboard©Elisabeth Heier, photos by Oslo Deco/Apparatus/Reform/Ecora/Norm Architects + Sørensen Leather/Line Klein
I´ve been planning my new apartment for a while now, but in between work (that has to come first of course) and everything else I didn't´t really visualize anything until now. My first moodboard for the kitchen looks like this, and as you might see there is a lot of dreaming here about not very budget friendly lamps and so on. Still, I am head over heels over the fact that the beautiful lamps from Apparatus will be available at Kvänum here in Oslo this fall. I already know that an old herringbone floor is not hiding underneath the layers of old floors in the apartment, but a new one might be a possibility. I´ve found one in oak that looks very much like the whitewashed old pine floors I like so much in color. You can see it in my Instagram stories today. Essentially, a mix of good quality materials that will last for a very long time, design classics and of course a lot of the furniture I already own. Someone remember my marble dining table I got custom made for my old house? This time it fits perfect, and I can't wait to again gather my friends around it.
Elisabeth
Innlegget EARLY DRAFTS dukket først opp på ELISABETH HEIER.