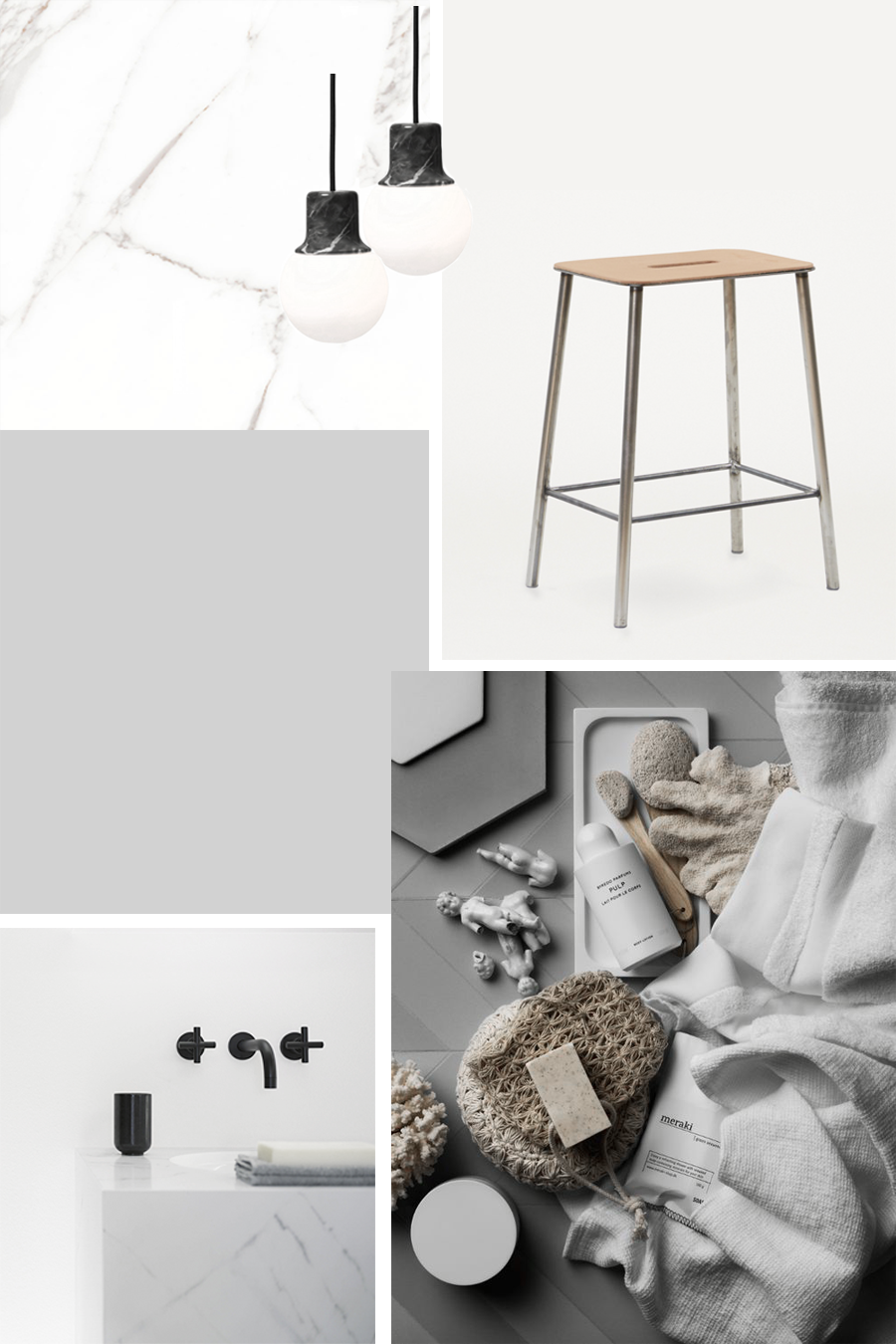 1. Anima Statuario Nat tiles, Cæsar. 2. Mass Light, Norm Architects/&tradition. 3. Adam Stool, Frama Cph. 5. Faucet Tara, Dornbracht. 6. Color and material inspiration, styling Lotta Agaton, photo Kristofer Johnsson.
Still working on the design of my apartment, which right now looks more like a construction site than the home I´m supposed to move into in the end of December. ..and to call it a early draft on the bathroom. Well, yesterday I ordered the marble tiles above, I know I will have a floor probably in a grey Pastellone, and the faucet in matt black from Dornbract is decided. Also, I have the beautiful Mass Light pendants from my previous home, and I think at least one of those will look beautiful hanging besides the mirror. The rest.. I wish I had a fem more weeks on planning this, but time is running so fast right now. But I´m not worried it won't be a beautiful and functional bathroom. Do love the color and material moodboard made by Lotta Agaton down right, some details in nature materials and beige like this, and the Adam stool with a leather seat will bring warmth to a grey- and white bathroom. Also a great tip for adding exactly that if your bathroom feels a bit cold, wood, leather and soft towels in beige will give so much more warmth and personality.
Elisabeth
Innlegget EARLY DRAFTS, BATHROOM dukket først opp på ELISABETH HEIER.