Since opening Studio Truly Truly in 2014' Joel and Kate Booy have quickly established themselves on the international design scene, including a commission for IKEA.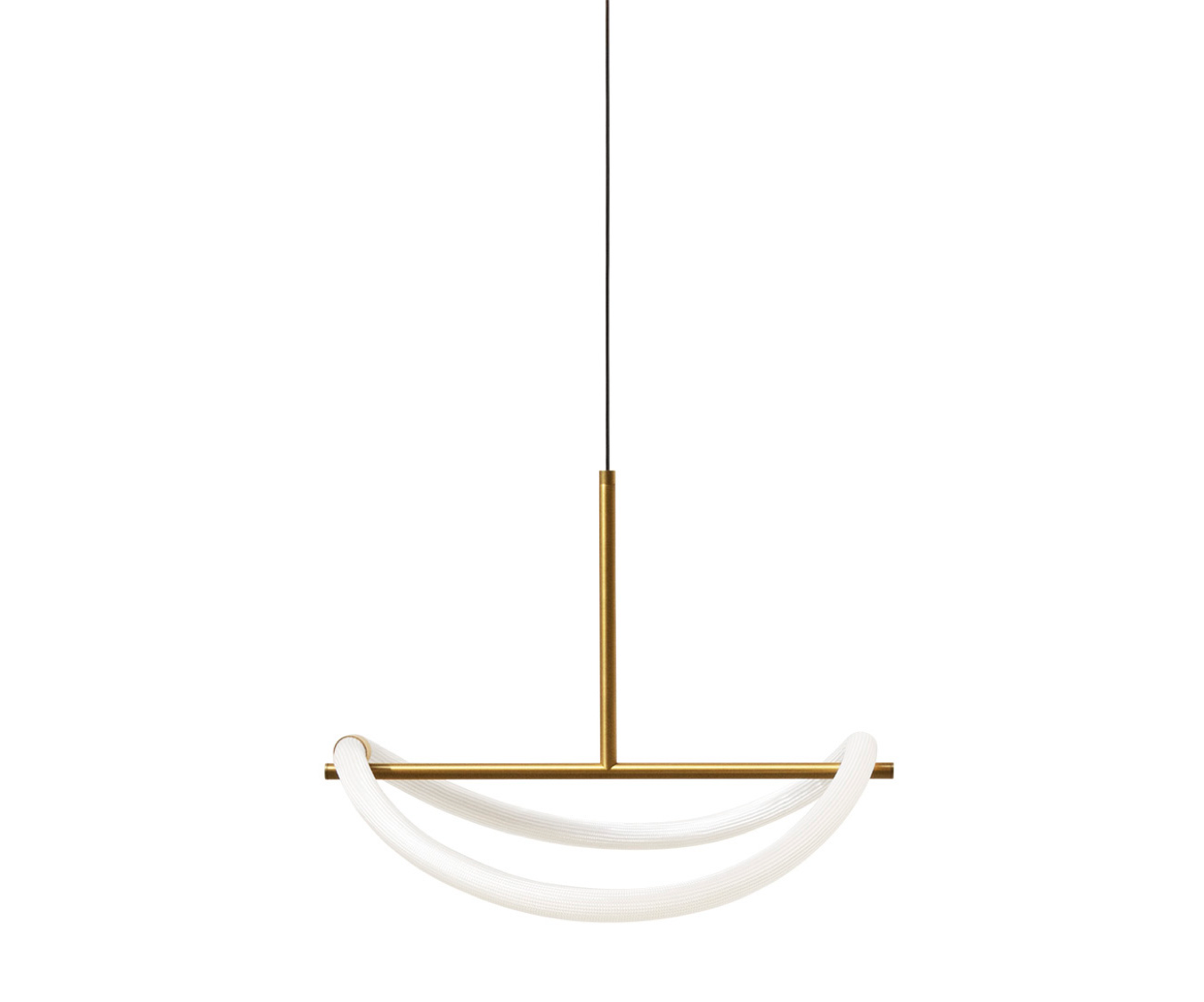 Joel and Kate' both 38, have worked with a range of lighting' textile' furniture' ceramics' and glass manufacturers as well as for IKEA's PS Collection' a commission they got straight out of the Design Academy Eindhoven' where Joel attended graduate school. ("Kate learned by osmosis'" Joel says.)
The couple always work as a team."I have more energy at the start'" he says. "She refines and edits." This year' they were chosen to design Das Haus' the Cologne furniture fair's demo residence' which showcased their plush Press Sofa' glass-and-steel Seismic Table' and more.
Read about Joel's dream house and Kate's memories of an early childhood art class, along with more of their responses to our Q&A, below.
Hometowns: Brisbane, Australia (Joel) and Rotterdam, Netherlands (Kate)
Current Location: Rotterdam, Netherlands
Describe what you make in 140 characters. We design thoughtful products—furniture, lighting, and textiles—for the living environment that combine function with sensuality. —Kate
What's the last thing you designed? We just finished a swivel armchair
Do you have a daily creative ritual? Pushing the boundaries during conversations with my partner in life and design, Kate. —Joel
How do you procrastinate? By looking at books in our library at work. —Kate
What everyday object would you like to redesign? Why? Cutlery. I know it would be extremely challenging and likely frustrating, but I also know how satisfying it feels after cracking such a difficult design task. I like challenges. I don't know how to describe it other than to say I think it's a combination of fearing failure and loving the satisfaction of success.
Who are your heroes (in design, in life, or in both)? In design: Gio Ponti, Pierre Paulin, Eileen Grey, and Raf Simons. In life: my grandmother. —Kate
What skill would you most like to learn? How to make proper Italian pasta. —Joel
What is your most treasured possession? I treasure photos from events in my life—be it work, travel, or family. I'm very nostalgic, especially about my childhood in Australia. —Kate
What's your earliest memory of an encounter with design? In art class I was given a design project, which is point I realized all the things around us are designed by someone. —Kate 
What contemporary design trend do you despise? Trend forecasting. —Joel
Are you left-handed or right-handed? We're both right handed.
See the full story on Dwell.com: Dwell 24: Studio Truly Truly
Related stories: