Ten prefabricated cabins make up this floating hotel that offers privacy and relaxation in a fishing reserve in Avignon, France.
Floating on the water like rafts, each cabin is clad with vertical wooden screens to ensure the guests' sense of privacy and protect them from the sun and wind—mimicking the surrounding water reeds and camouflaging the structures into the existing landscape.
In order to simplify the construction process in this remote site, the project was largely prefabricated in a workshop in the Pyrenees. The components were numbered, dismantled, and rebuilt on-site over the course of three months. Prefabrication reduced the production and labor costs, while impacting the local landscape as little as possible.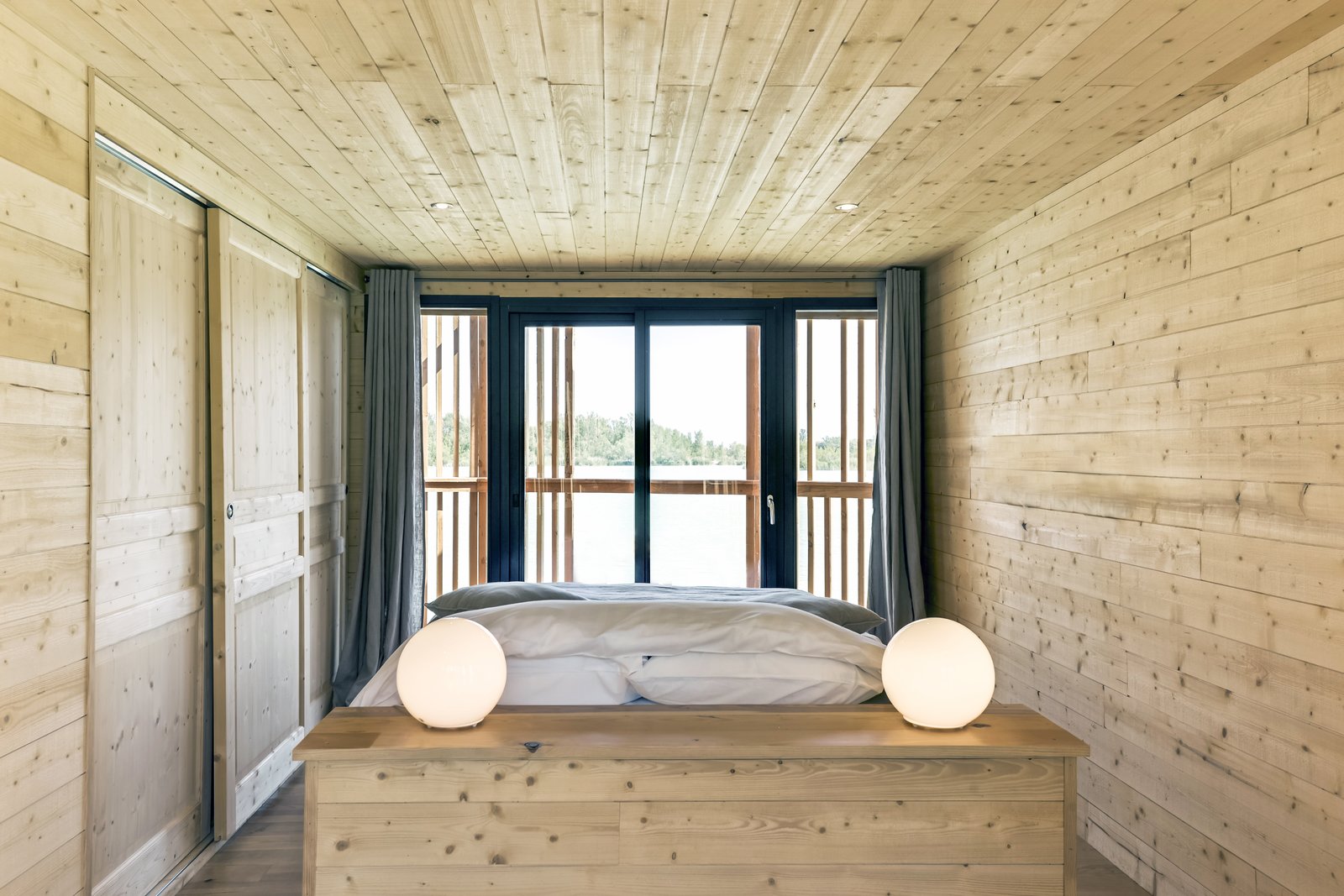 Project Credits:
Architect of Record: Atelier LAVIT, Marco Lavit
Interior Design: Atelier LAVIT 
Structures: Nid Perche 
General Contractor: Nid Perche