It is barely a surprise that wooden slats and movable wooden panels are being increasingly used to revamp existing homes and breathe an air of freshness into new structures. Wood not only adds warmth to the façade of the house and gives it a distinct identity, but also helps improve the passive solar capabilities of a home while regulating the ventilation within. It is one such transformation that one comes across at the Dolls House in Sydney, Australia as a classic federation house is given a cheerful, modern ambiance and a smart top level addition.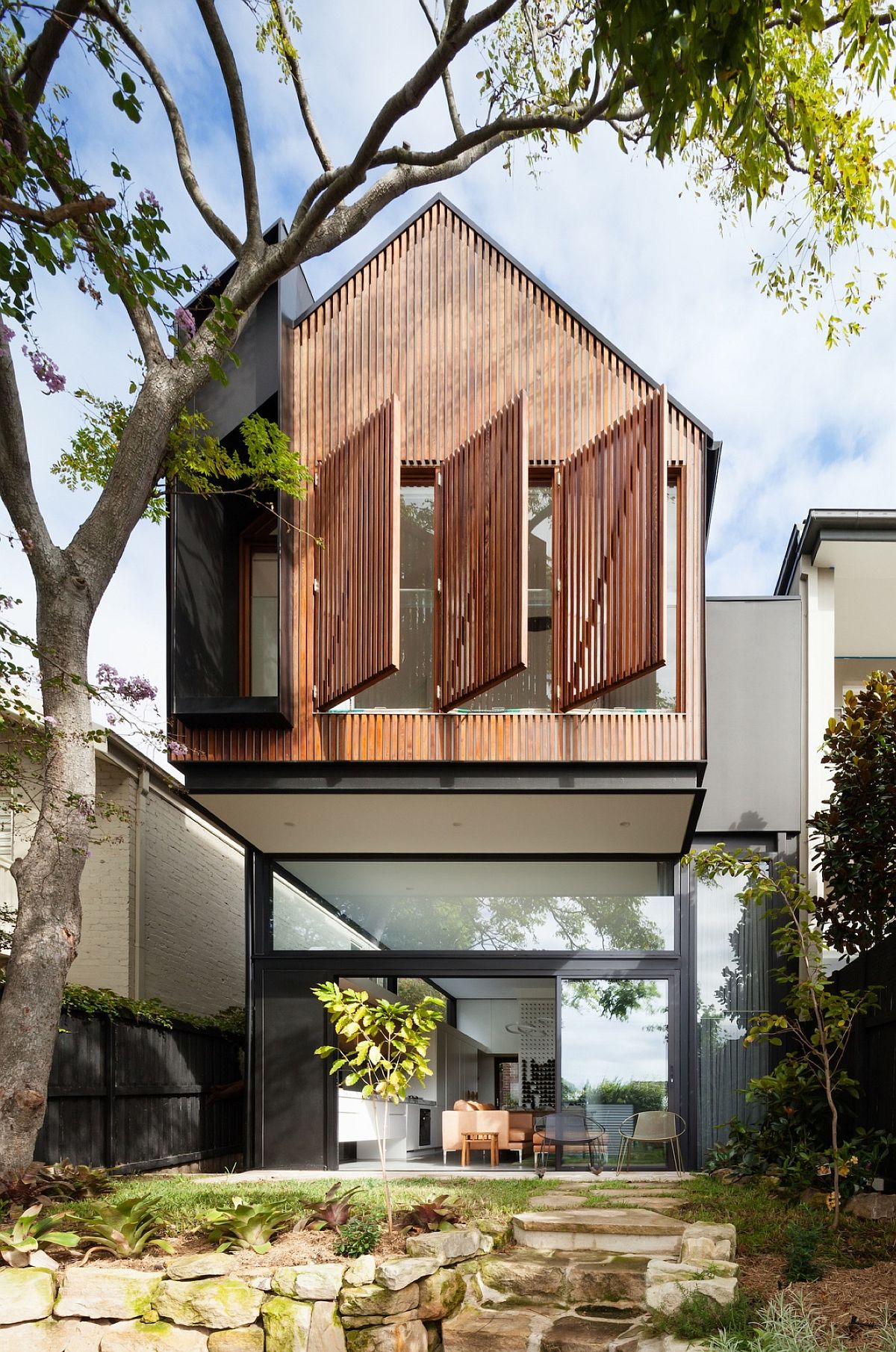 A Day Bukh Architects creation, the smart Aussie home relies on a flood of natural light, neutral color palette and pops of bright green to fashion an inviting, sophisticated and relaxing living environment. An open hall, living area, dining, kitchen form the core of the lower level public space with existing bedrooms being revamped to fit into the new theme and overall schematic. On the top floor, new bedrooms take shape along with bathrooms as the windows open up to reveal unabated views of Sydney's sparkling skyline.
RELATED: Budget Family Home in Sydney Uses Reclaimed Bricks, Concrete and Tile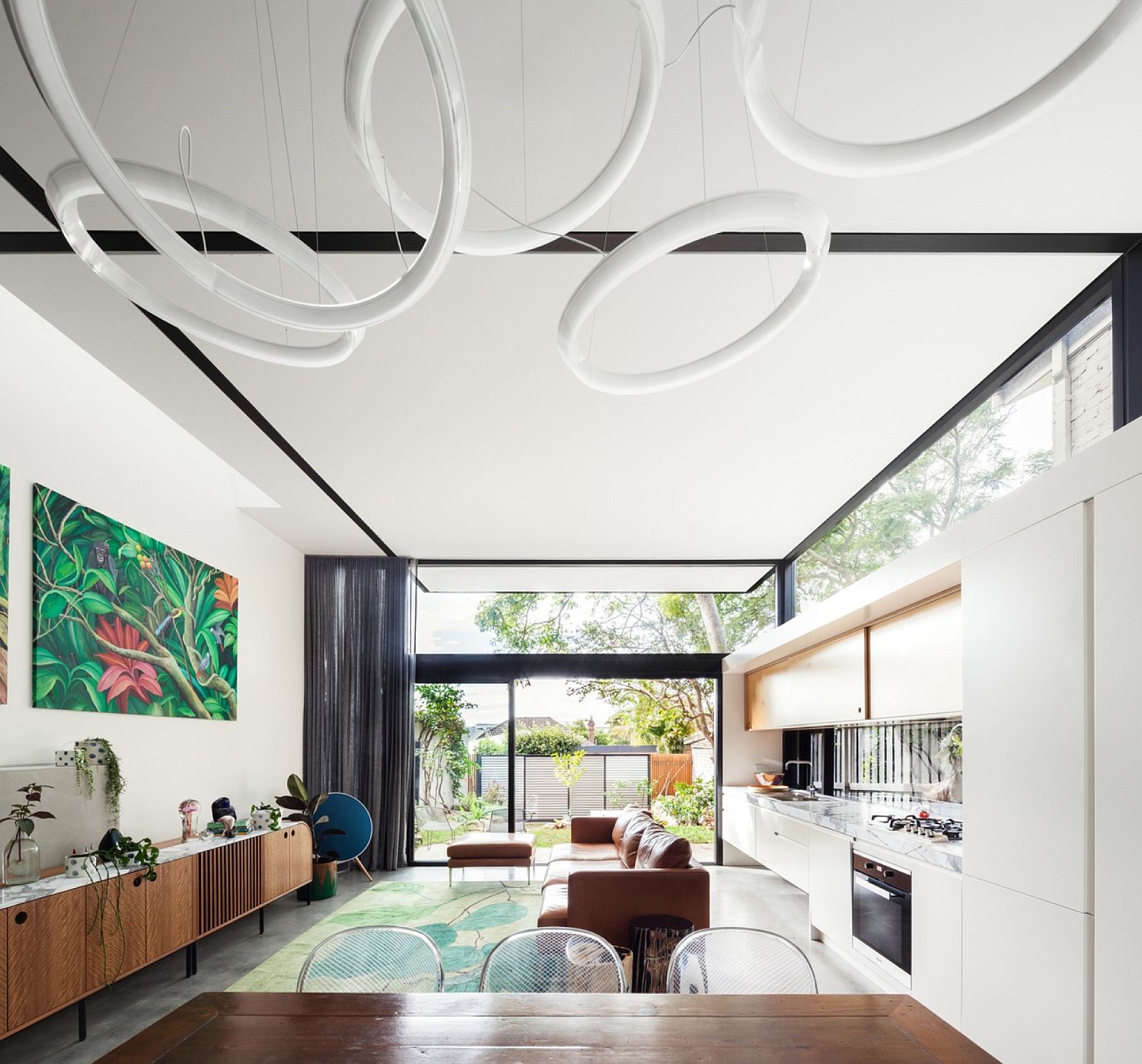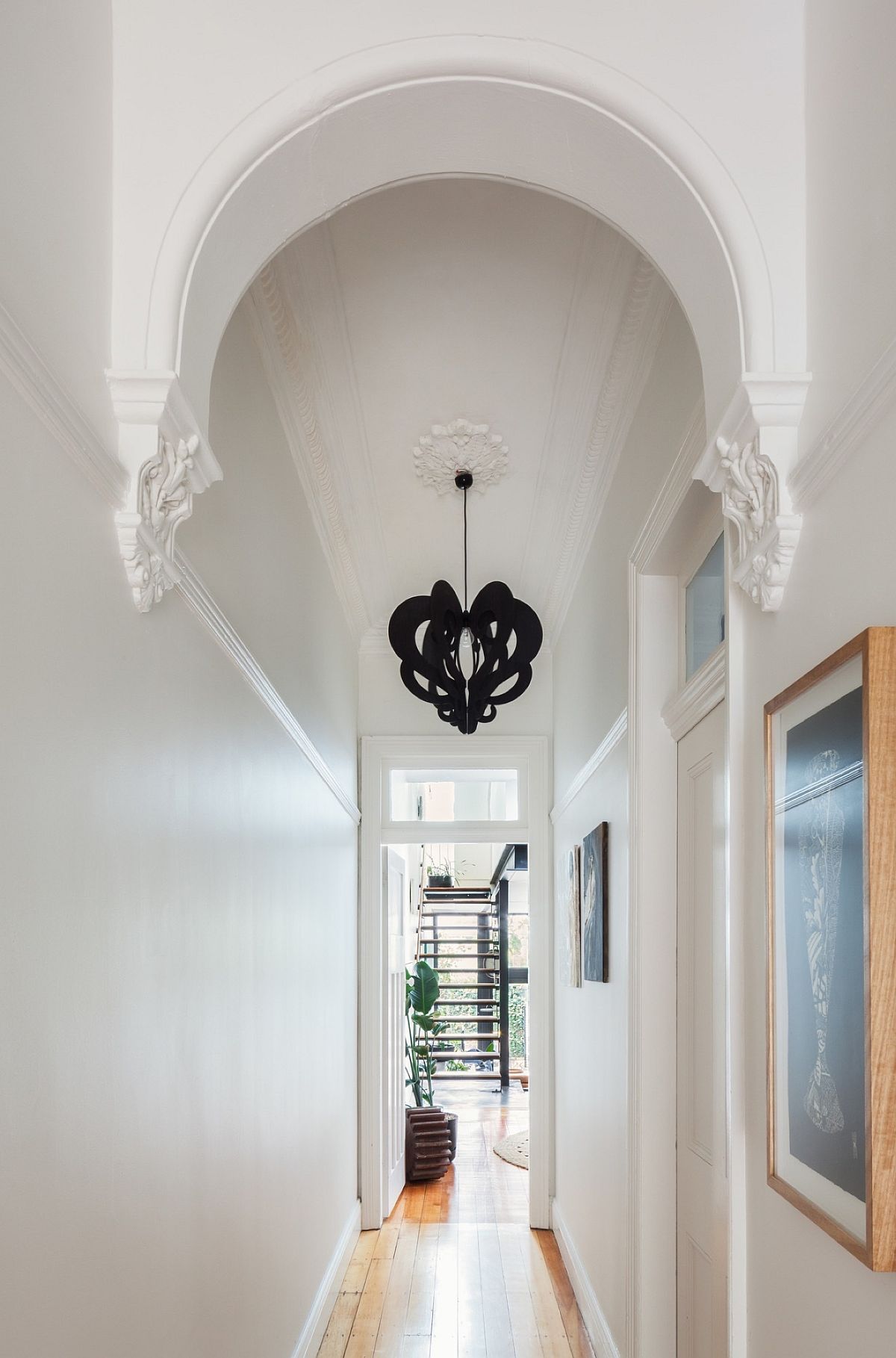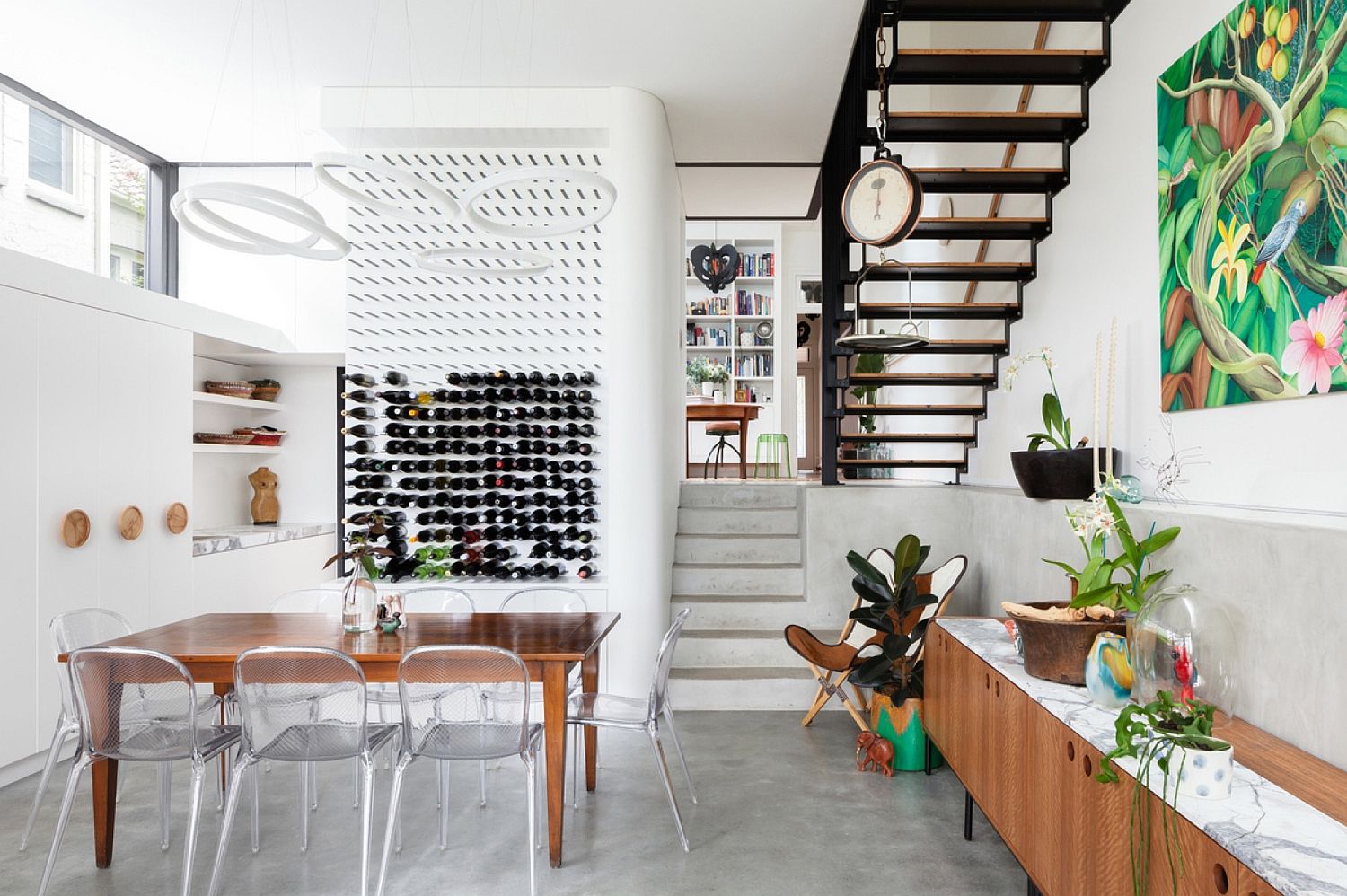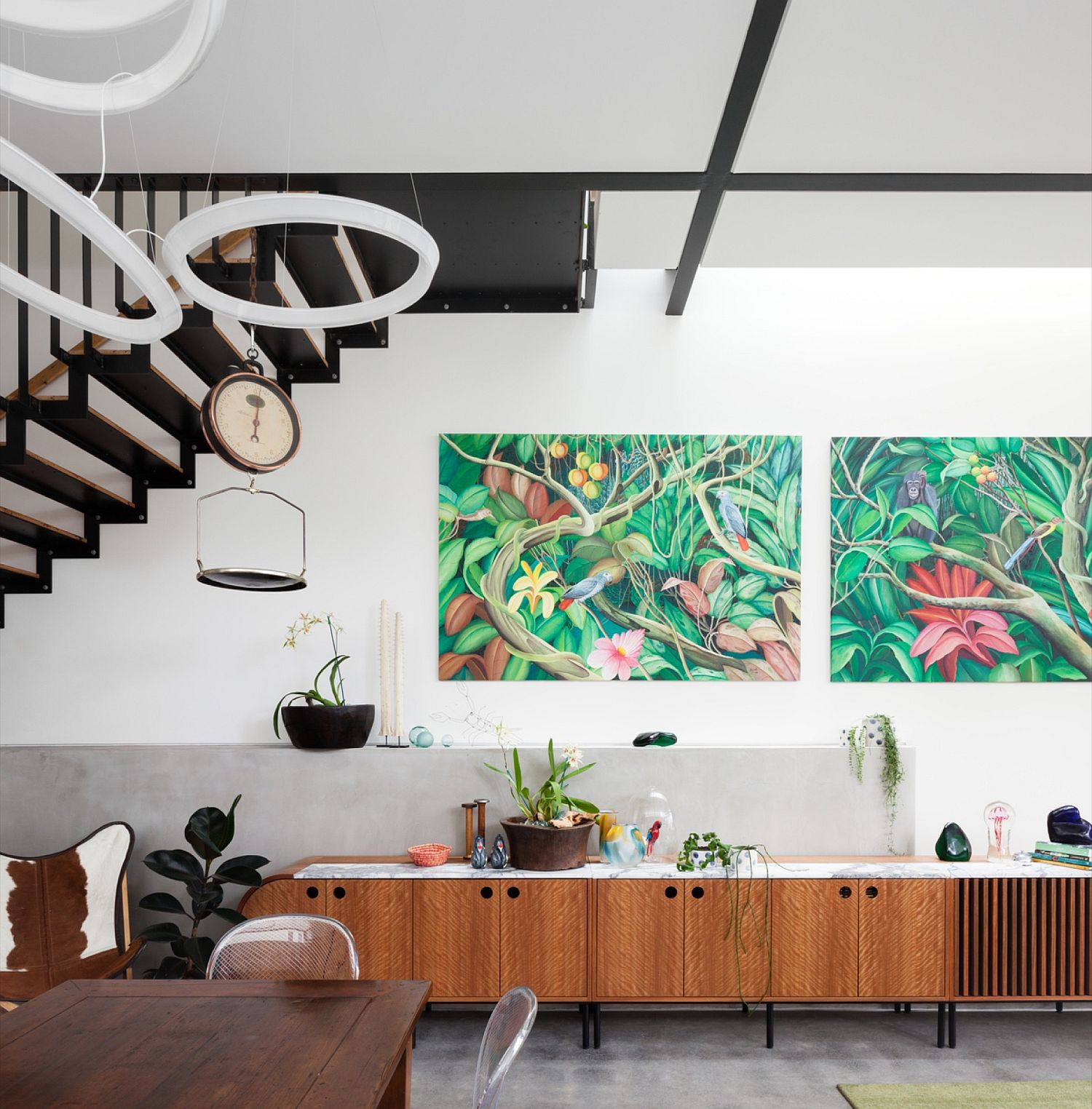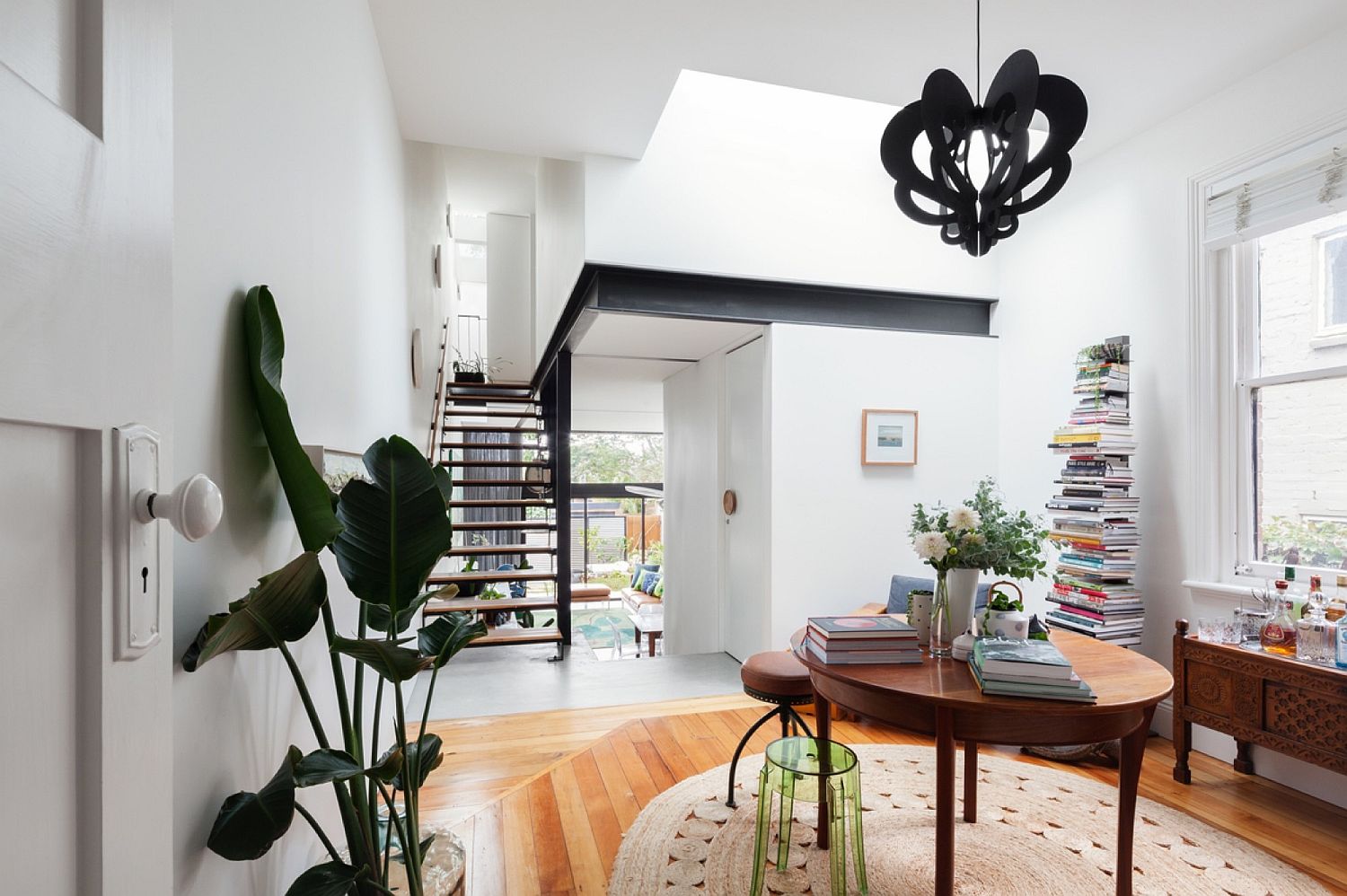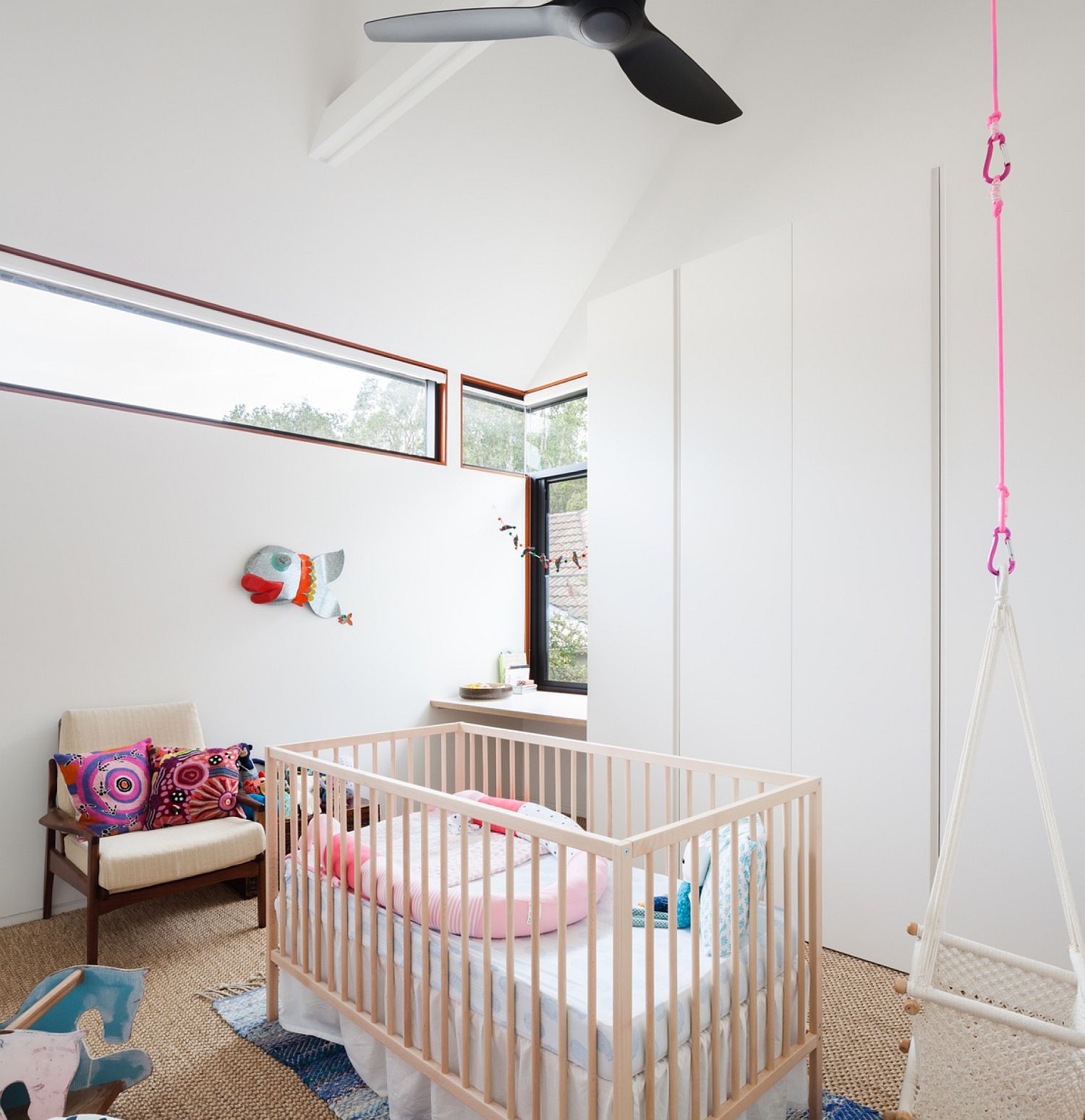 Smart use of skylights and windows throughout the house along with large operable windows ensure that each room is well-ventilated even while keeping out searing summer heat. Innovative storage units and custom décor put the finishing touches on a makeover that is as charming as it is functional. [Photography: Katherine Lu]
RELATED: Hiding House: Confluence of Concrete, Timber and White Stained Cladding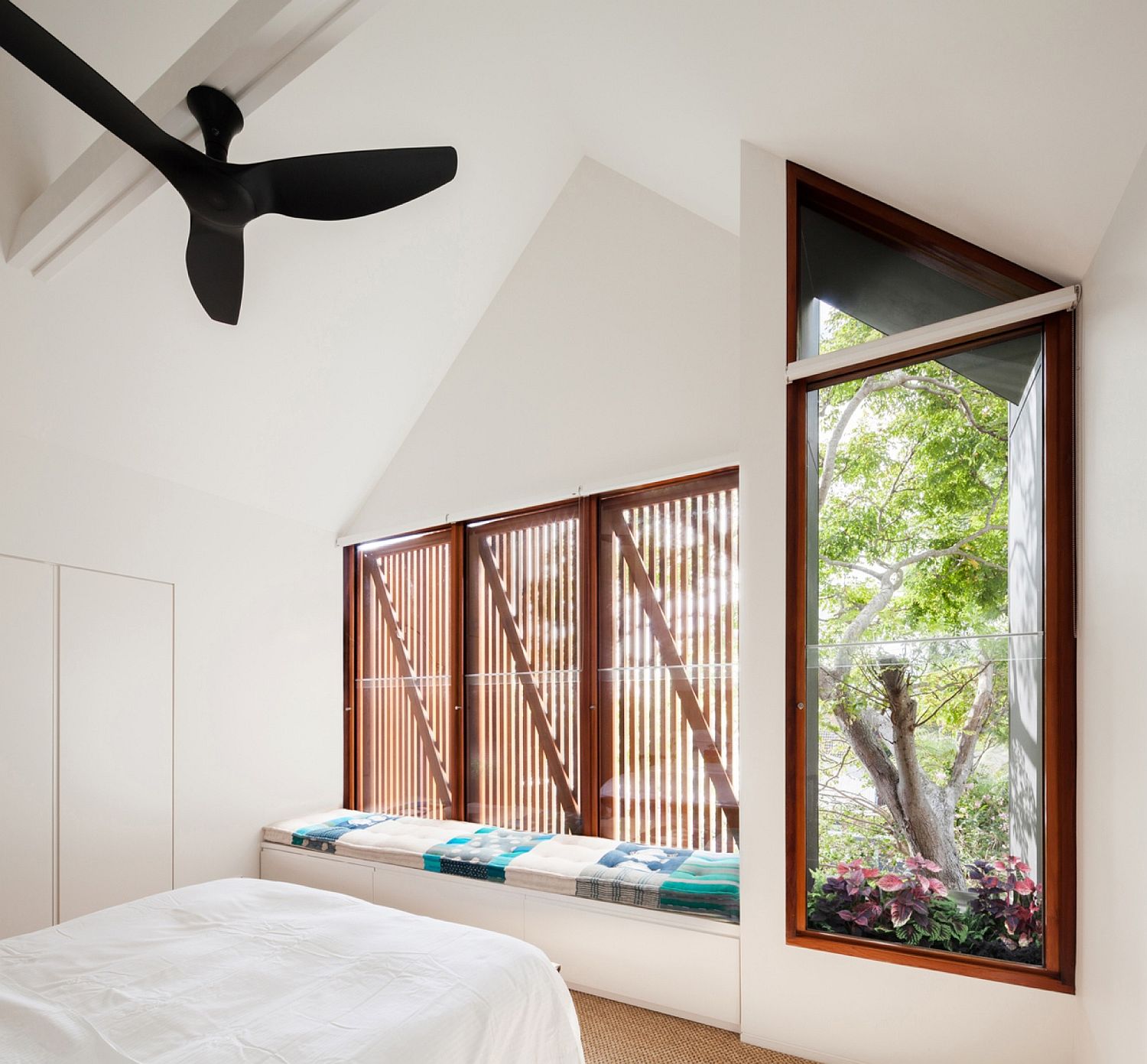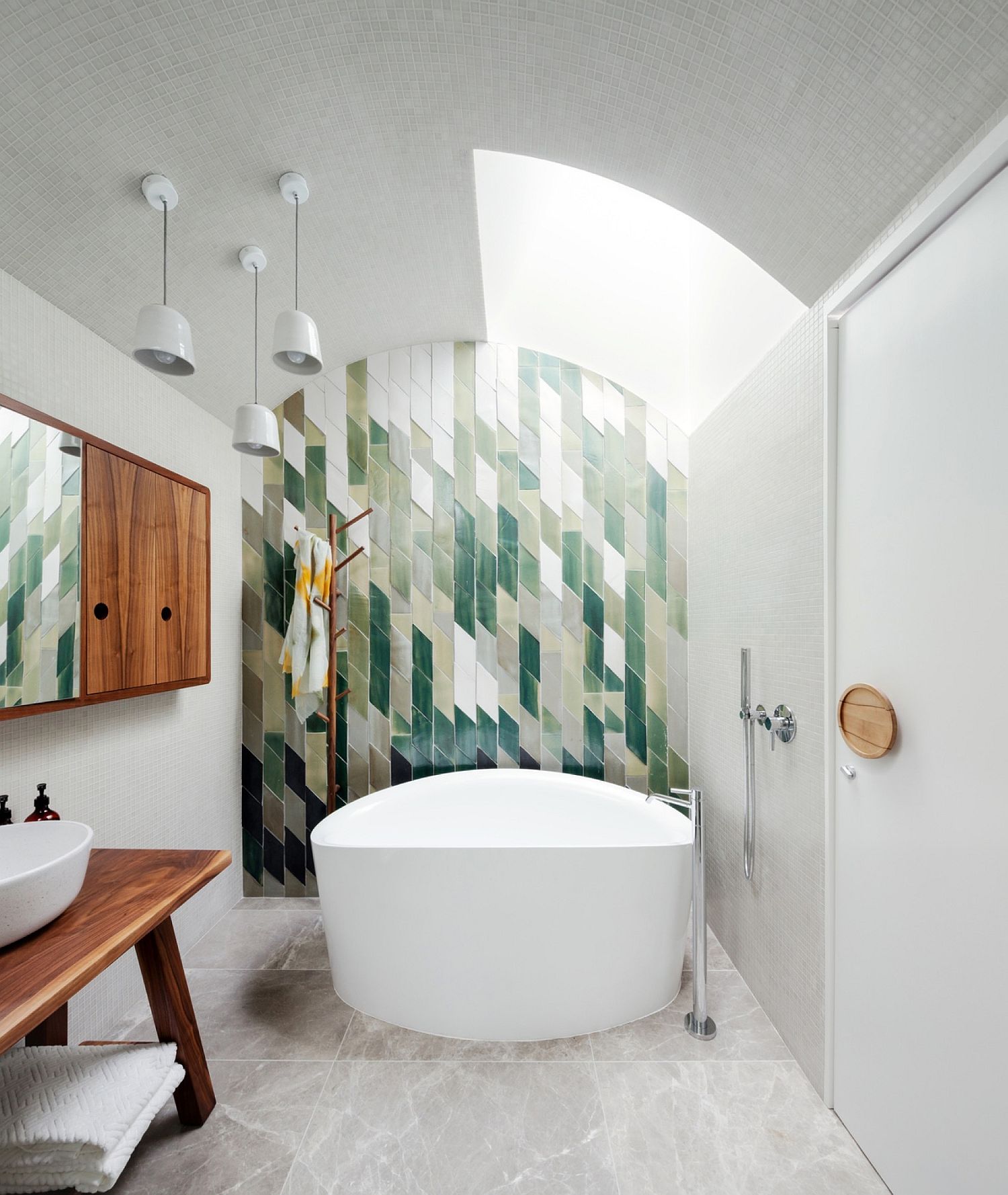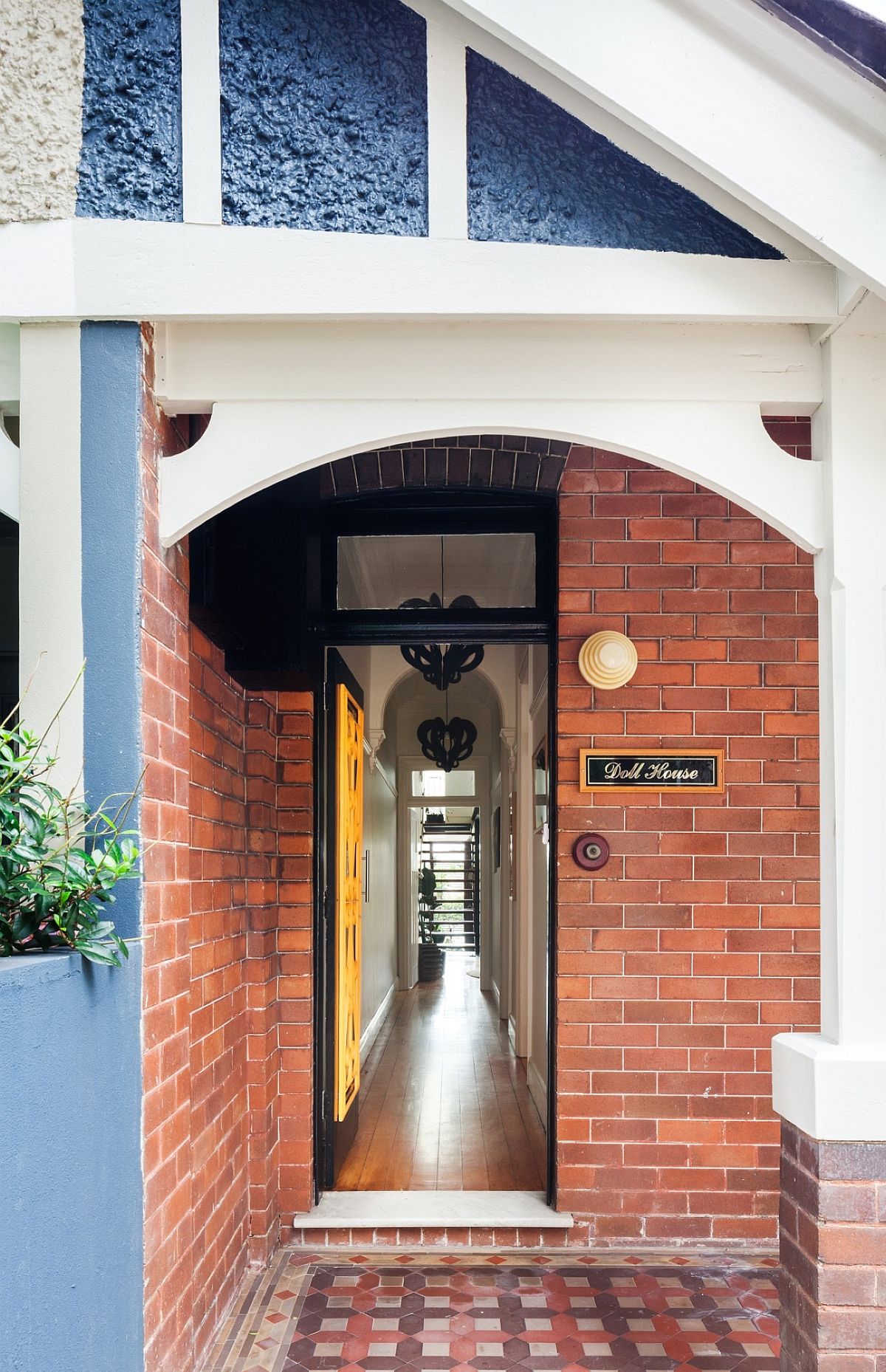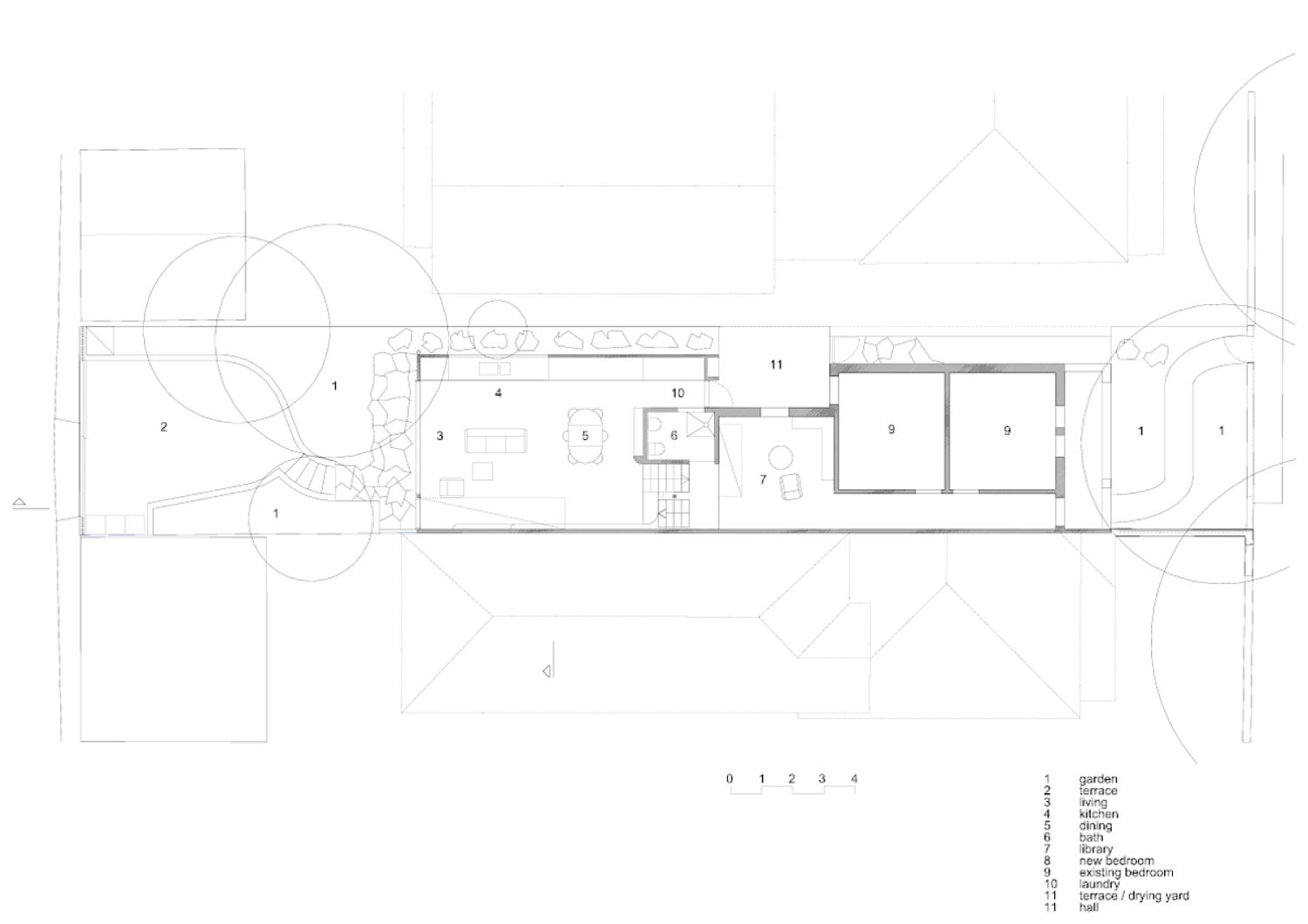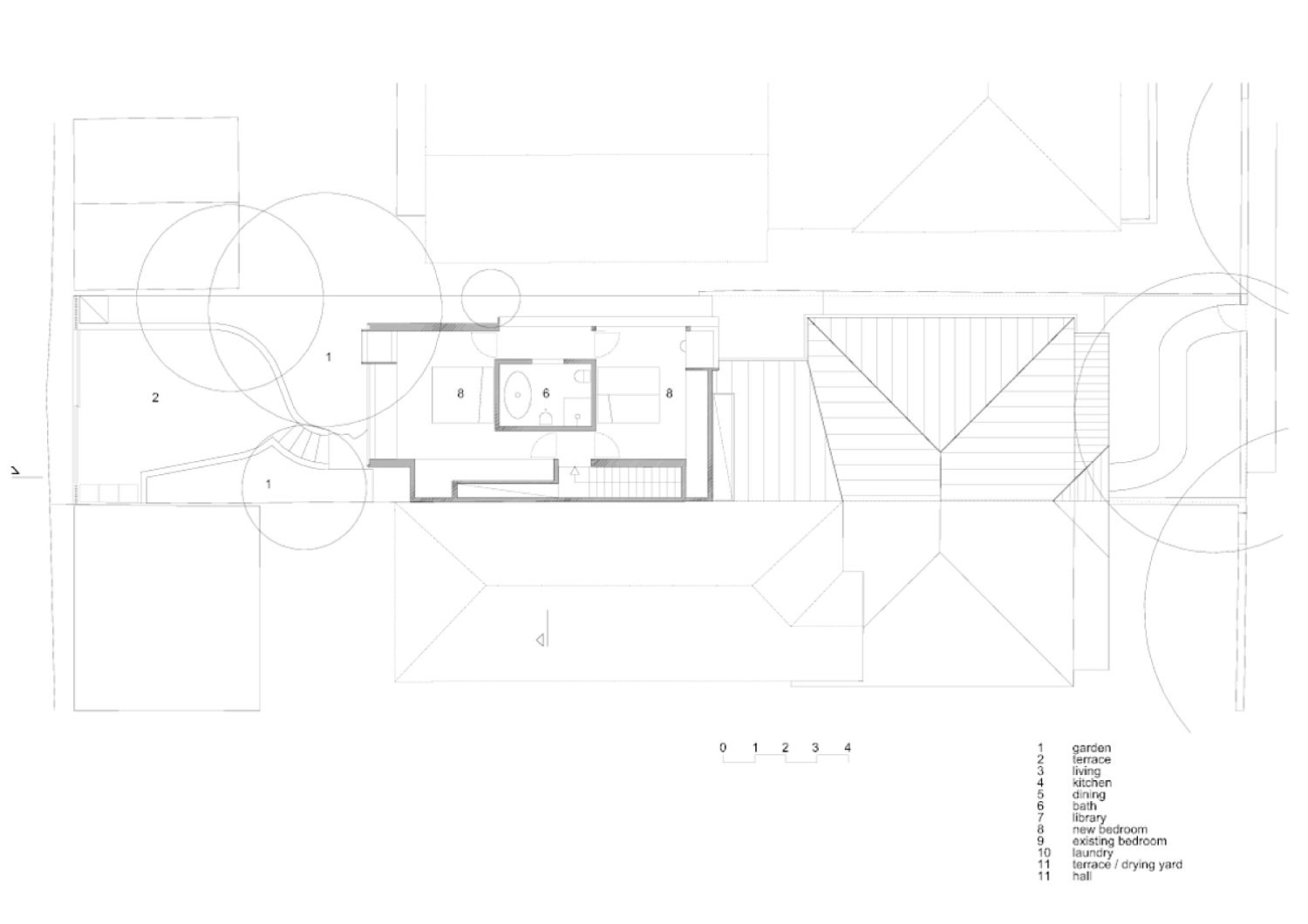 You're reading Dolls House: Light-Filled Addition Revamps Semi-Detached Sydney Home, originally posted on Decoist. If you enjoyed this post, be sure to follow Decoist on Twitter, Facebook and Pinterest.