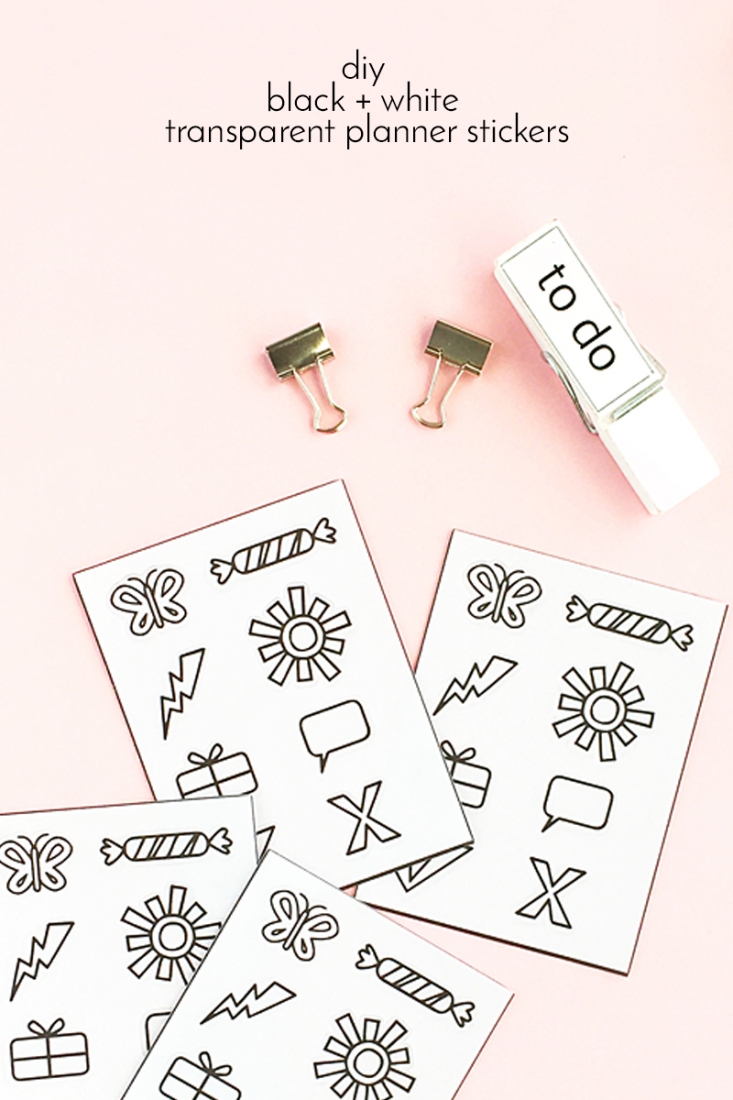 Dingbats are awesome. No, not the silly-people-dingbats. Dingbat fonts. These DIY Transparent Planner Stickers were made with the Doodled Bits Dingbat font – which is free for download for personal use. You download and install it like a font, but instead of letters and punctuation marks, you get these cute doodled characters or ornaments when you type with your keyboard. Cool right? Add a little clear sticker paper and some print-and-cut action, et voila! You have these cute planner stickers. Want to make your own? Read on for the tutorial…
---
The What
The How
Download and install your dingbat font
Launch Silhouette Studio – the new font should now be in your font list
Select the Text tool and type out your characters – set them to no cut
Set the line and fill to black for each one
Create an outline for each character using the Offset tool. Set the outline to cut
Group your characters and make a rectangle around them. Thicken the line and set the color to black. Repeat for each group
Show registration marks (for print and cut)
Send to print
Adjust the blade and cut setting for the Clear Sticker Paper so that the blade is at 2 and the thickness is around 20
Load your clear sticker printout
Send to cut
Use a pair of scissors or craft knife and cutting mat to cut out the rectangles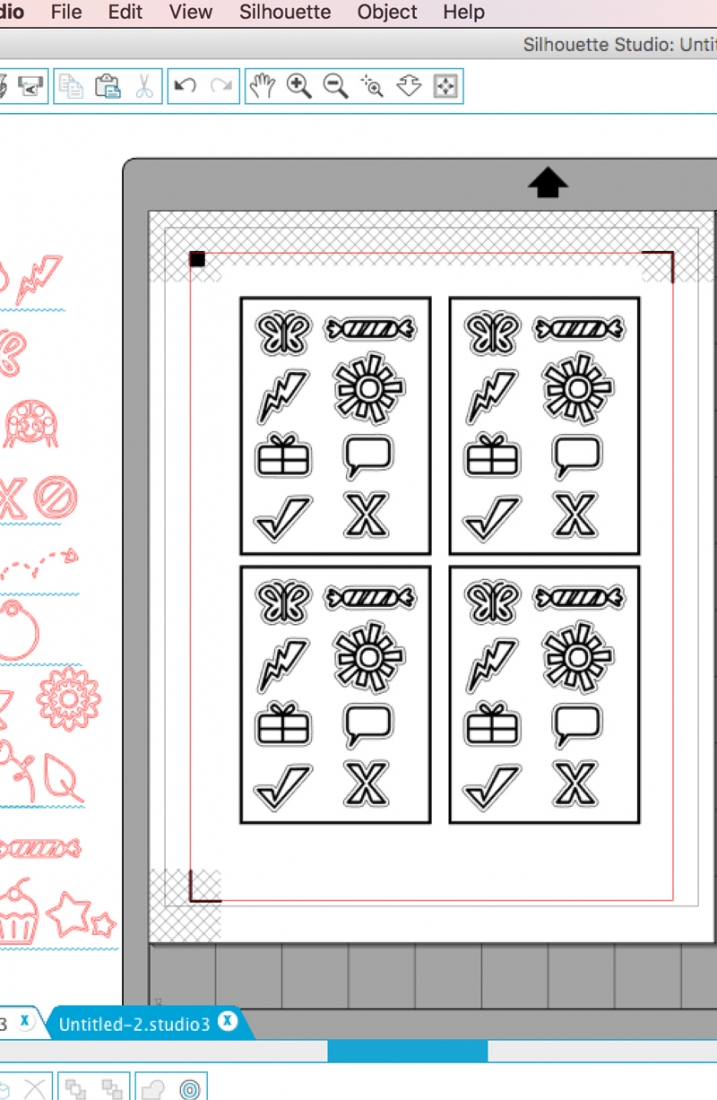 All you need to do is put them in your planner pocket or package them up and give them as gifts to your planner-obsessed pals! Which dingbats did you use? Let me know in the comments below.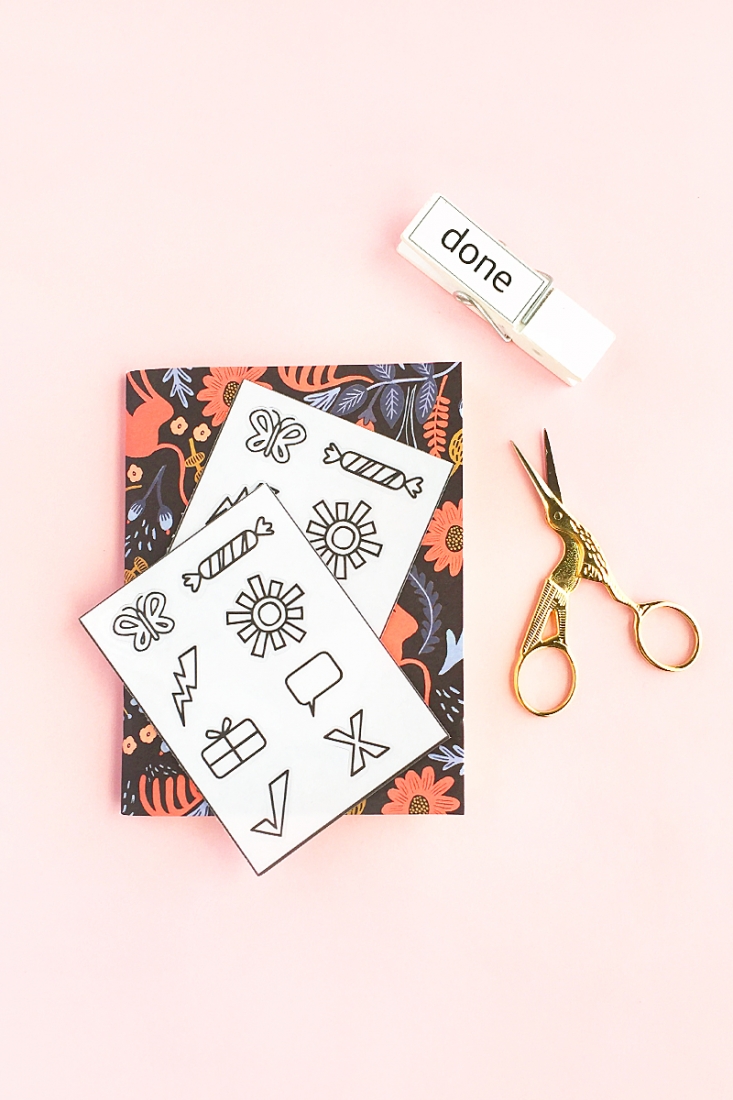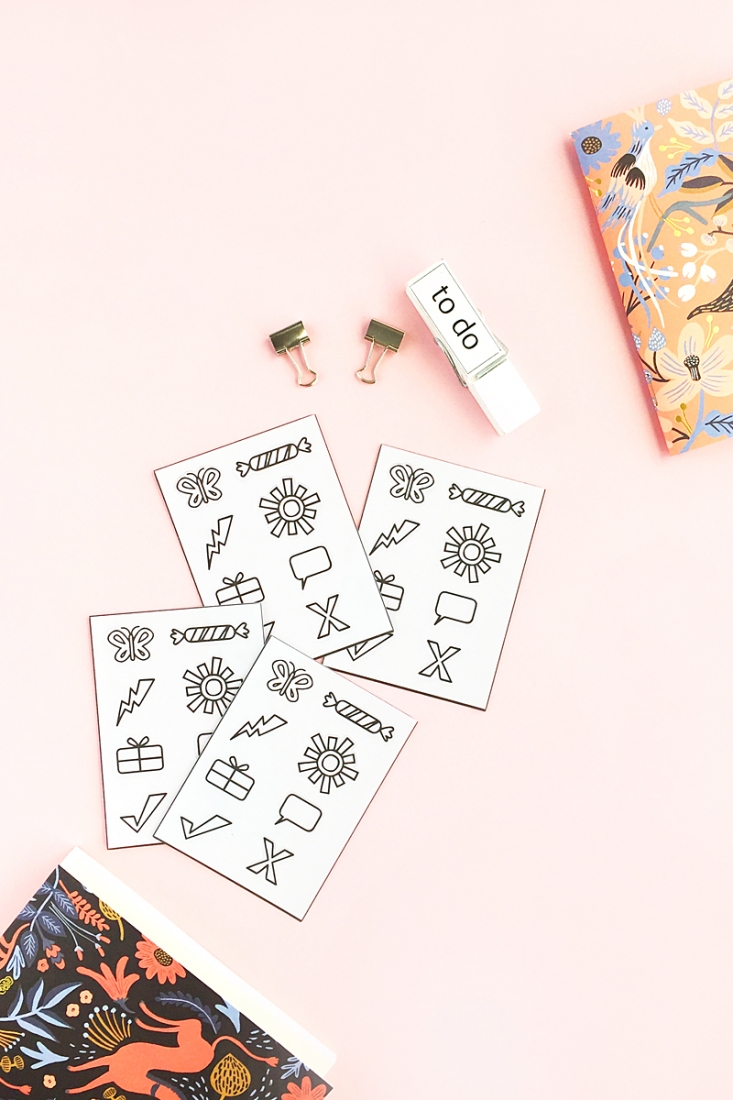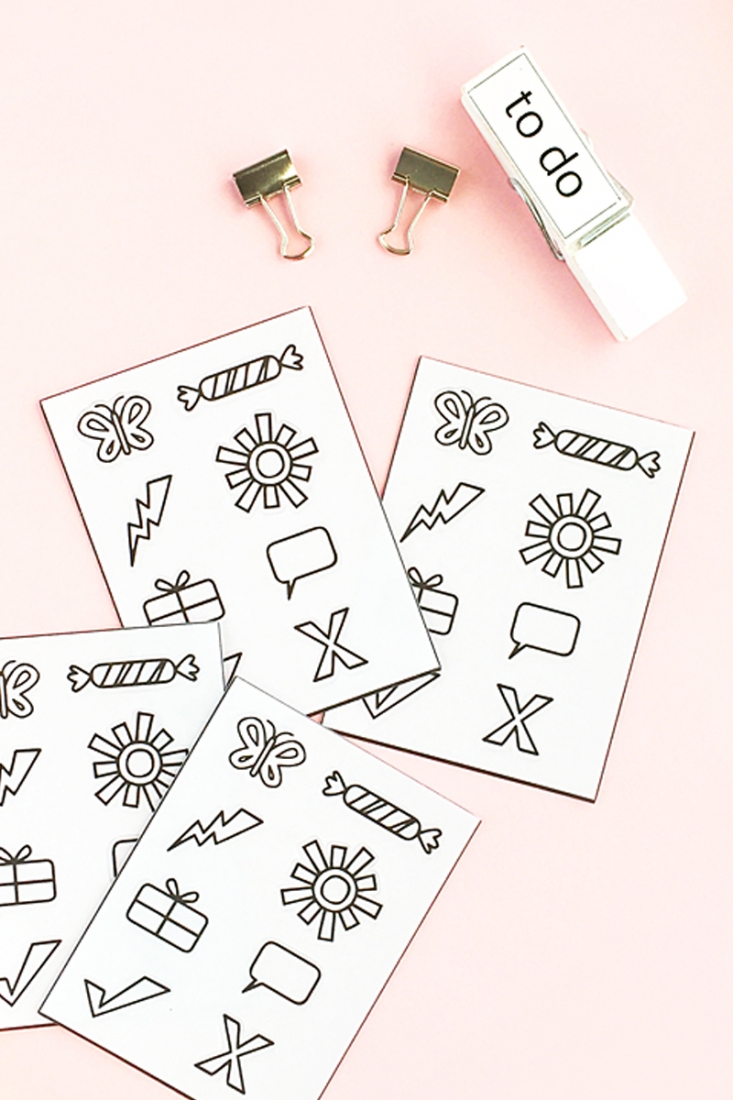 Looking for some more inspiration? Take a look at my other Silhouette projects.
The post DIY Transparent Planner Stickers appeared first on Maritza Lisa.