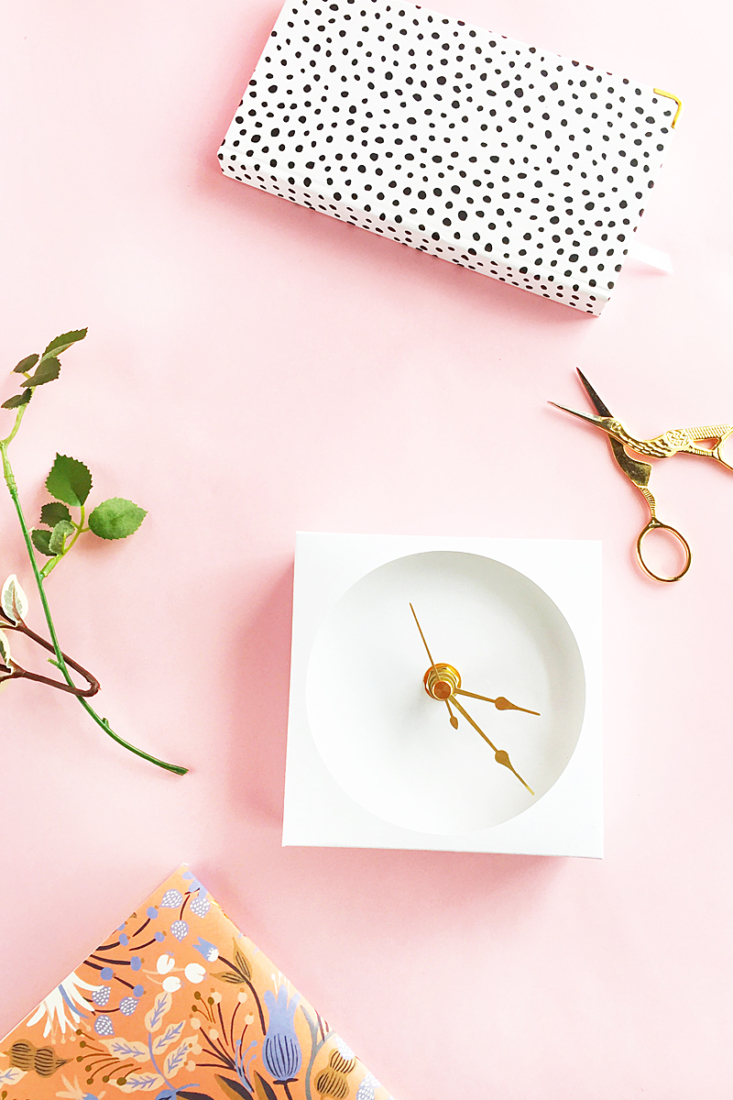 The idea for this DIY Minimalist Paper Desk Clock has been lurking in the shadows of my imagination for the longest time (no pun intended, or maybe a little – heh). I just could not find the right clock movement kit. I needed one with small clock hands for the small desk size. I searched everywhere online and finally this last weekend I was wandering through Michaels and found it! Jumpy claps! Now that all the stars have aligned, let's make some cute desk clocks!
---
Want the latest scoop delivered to your inbox?
---
DIY Minimalist Paper Desk Clock – The What
*This post contains affiliate links for products that I use and love!
---
DIY Minimalist Paper Desk Clock – The How
In Silhouette Studio, open your Circle Photo Box design
Ungroup the entire design
Resize the tabs of the lid (the one with the circle) so that it is deep enough to contain your clock mechanism
Resize the circle in the middle to make a wider window for the clock
For the square shape place a small circle in the middle for the shaft of the clock mechanism. Make a couple of copies of these
Cut the design with your cutting machine using cardstock settings (I increased my force to 33 for the thicker bristol paper)
Glue the copies of the squares on top of each other to make a thicker face (about 1/4 in based on my kit's requirements)
Once all the pieces are cut, assemble the clock onto the square using the instructions that come with the kit
Assemble the lid and bottom of the photo box with glue
Place the clock face in the bottom of the box
Attach the lid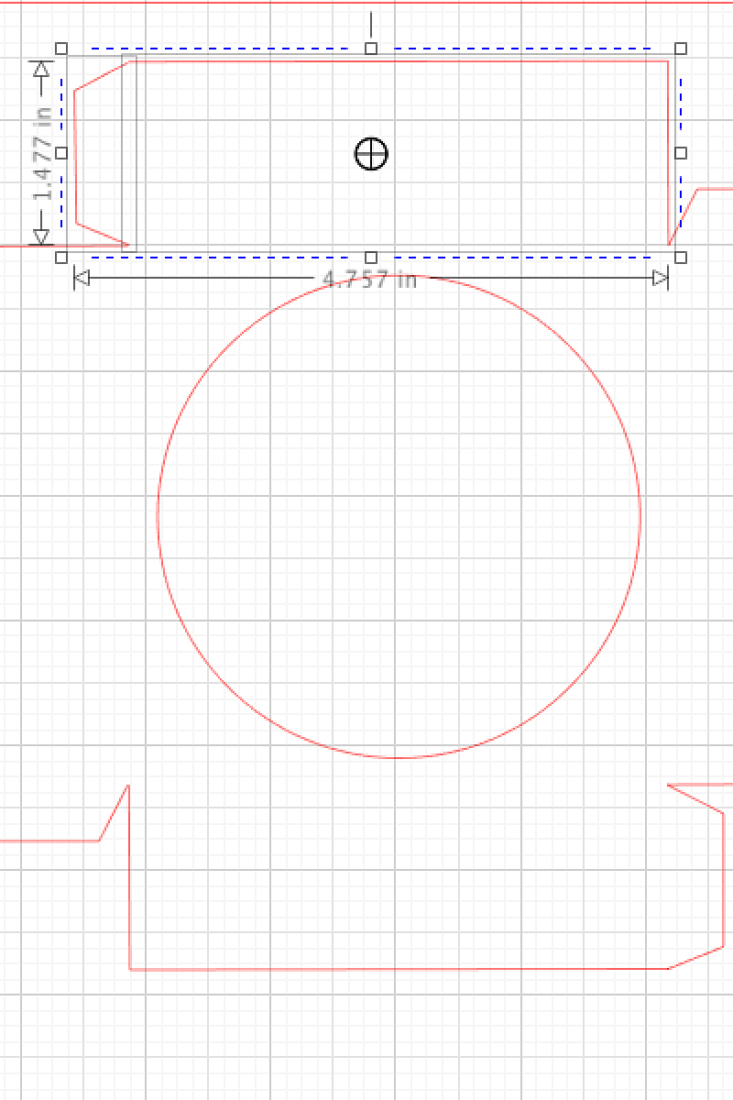 And there you have it! You now have a sweet little minimalist clock for your desk! Made out of paper! Cool right? There are so many ways to play with this design. You can add numbers, change colors or patterns. Tell me how you designed yours in the comments below!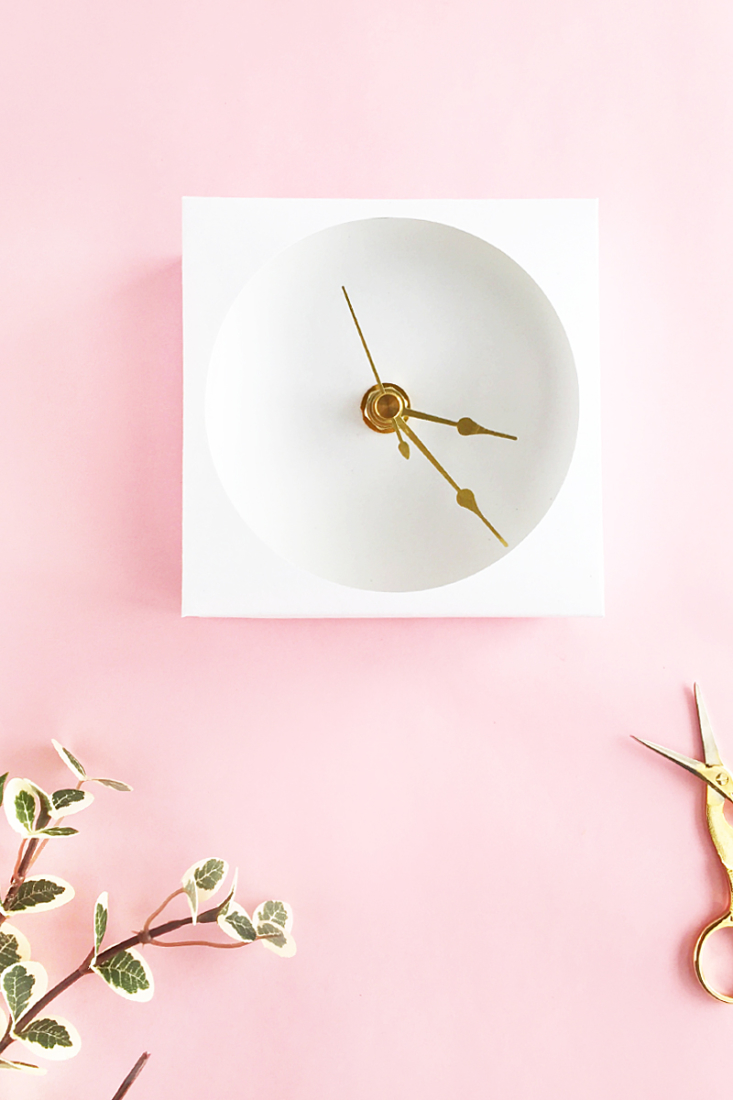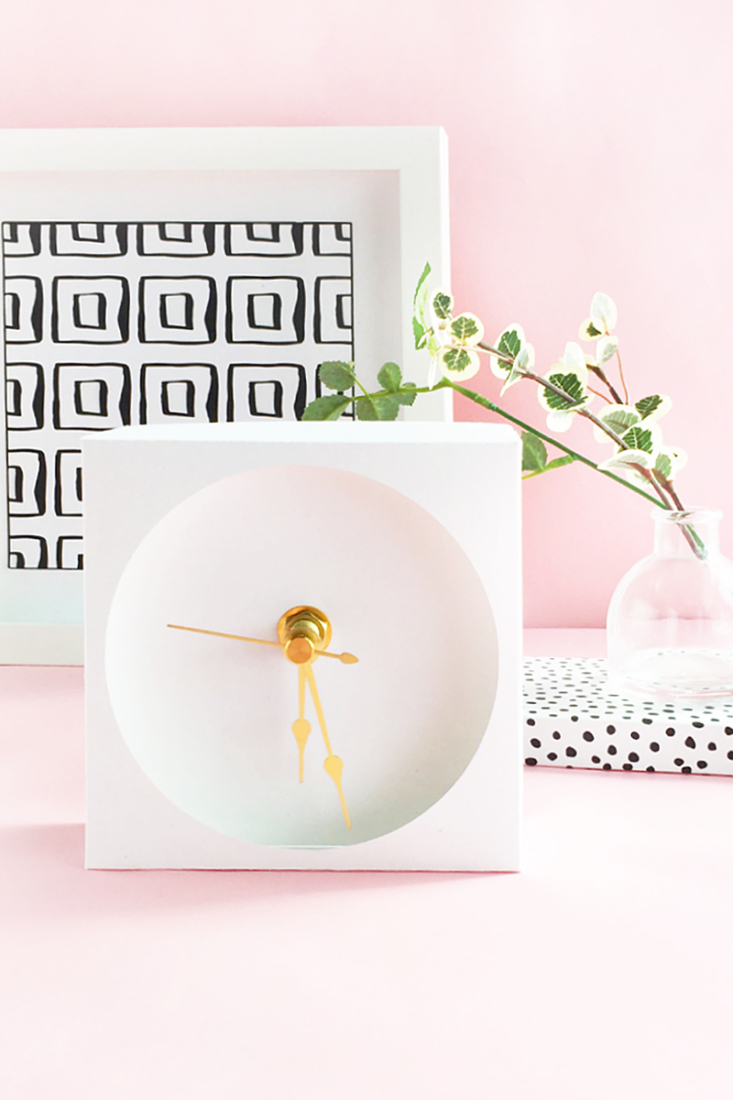 Looking for some more inspiration? Take a look at my other Silhouette projects!
The post DIY Minimalist Paper Desk Clock appeared first on Maritza Lisa.