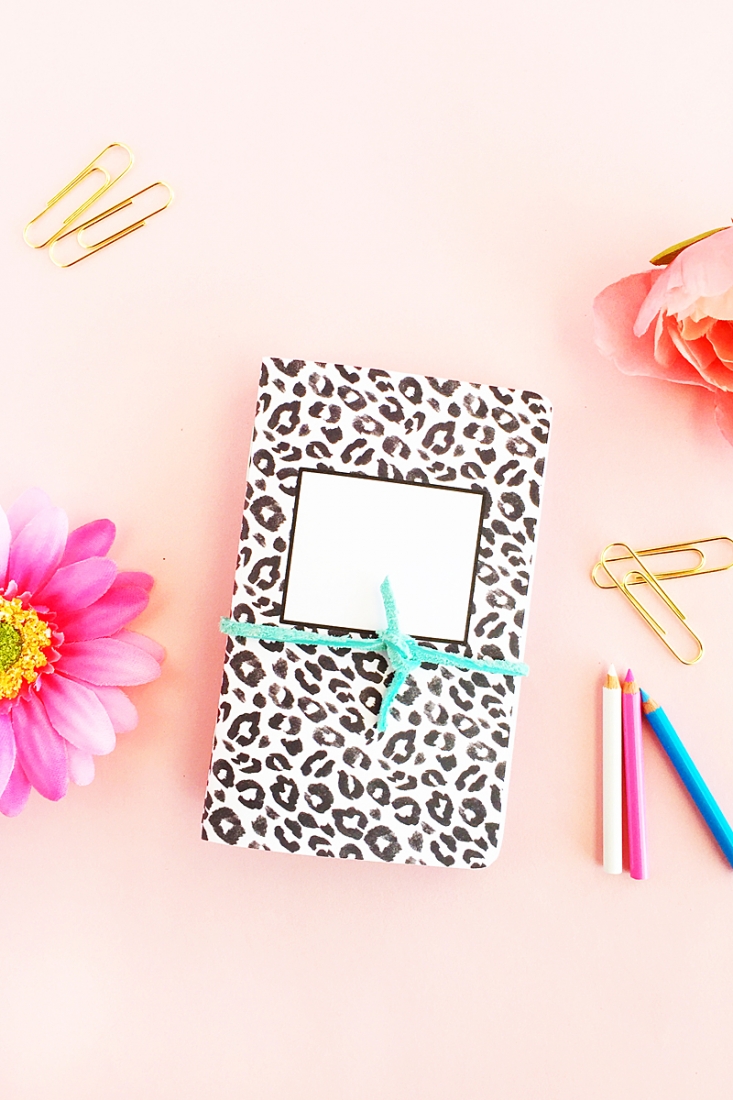 How is your week going? I had pretty yucky morning where technology was not on my side. You know what made me feel better? This post. My creative outlet. Just a little reminder that I thank you every day for visiting and humoring my little DIYs here. So. How about these cute little DIY Leopard Print Notebooks? I have not done a back to school DIY yet, so I thought these little notebooks bundled up with cute pencils will make the smallest or biggest students a sweet gift. Read on to make your own!
---
The What
The How
In Silhouette Studio, open your leopard pattern and create a rounded rectangle for the cover (4 in x 5 in)
Place the pattern over the rectangle and crop so that it fills your rectangle. Create a white rectangle with a black border and place it on the right side of the patterned rectangle. Set only the outer rectangle to cut, then group. This will be your notebook cover
Print and cut your notebook covers using cardstock settings
Create smaller rounded rectangles (internal offset tool) for the pages and send to cut using copy paper settings
Staple the cover and pages for each book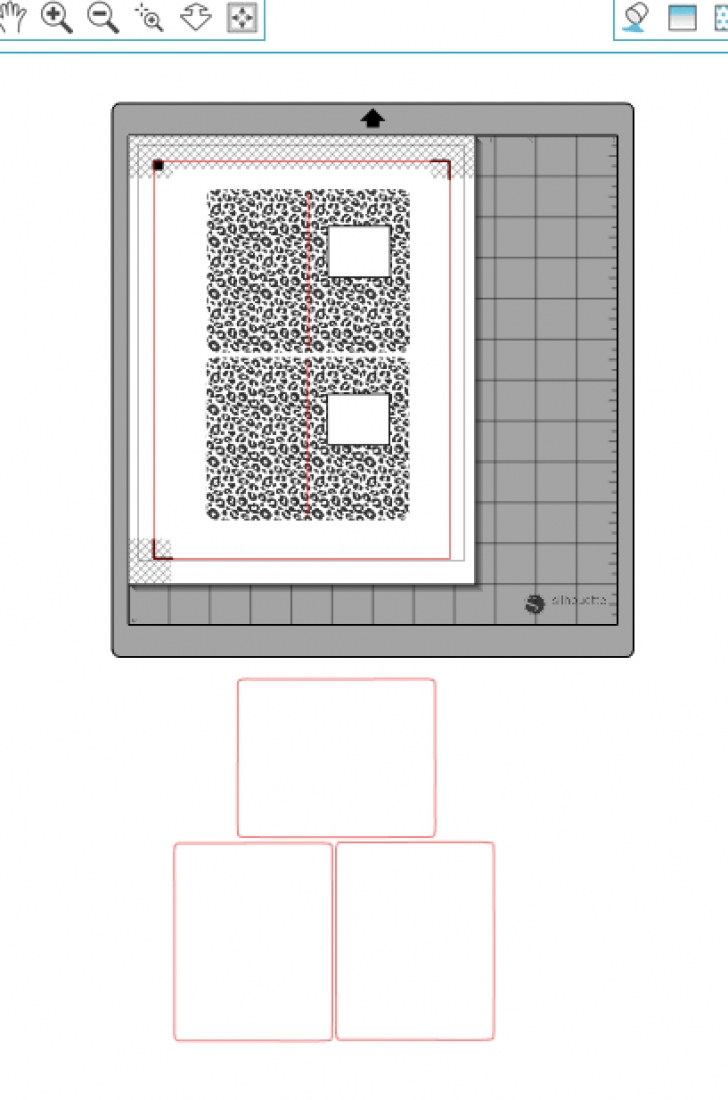 All you need to do now is bundle them up with pretty string and send them off! Which pattern did you use? I have plans for the pink one….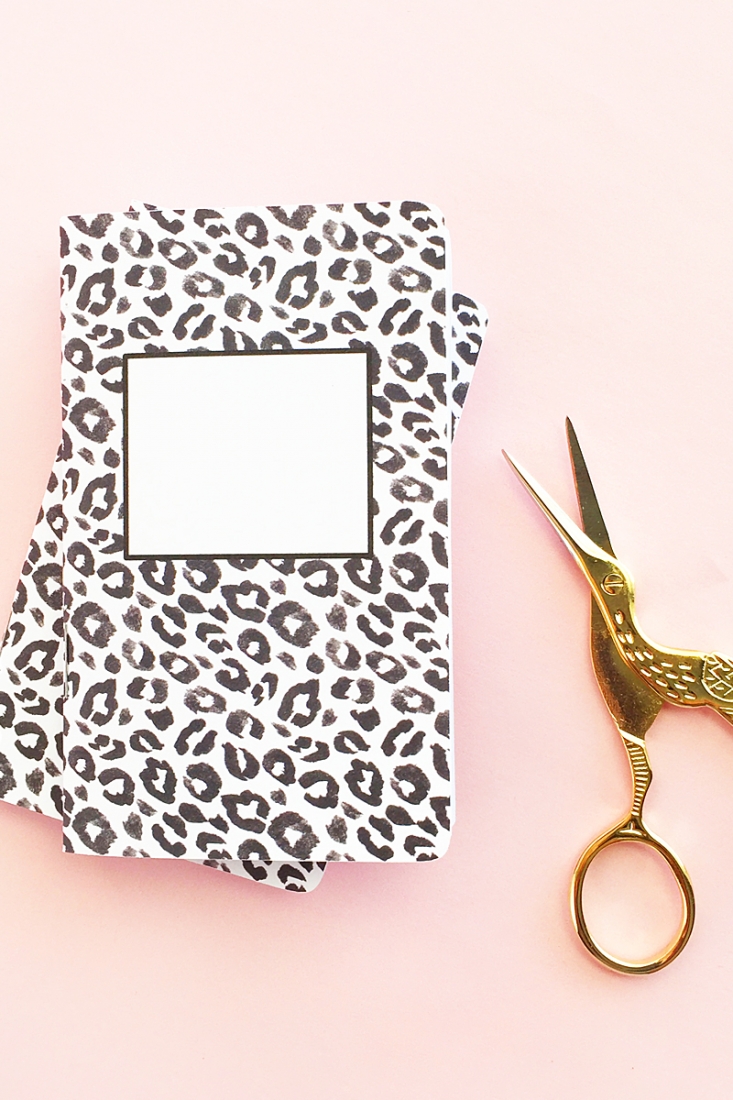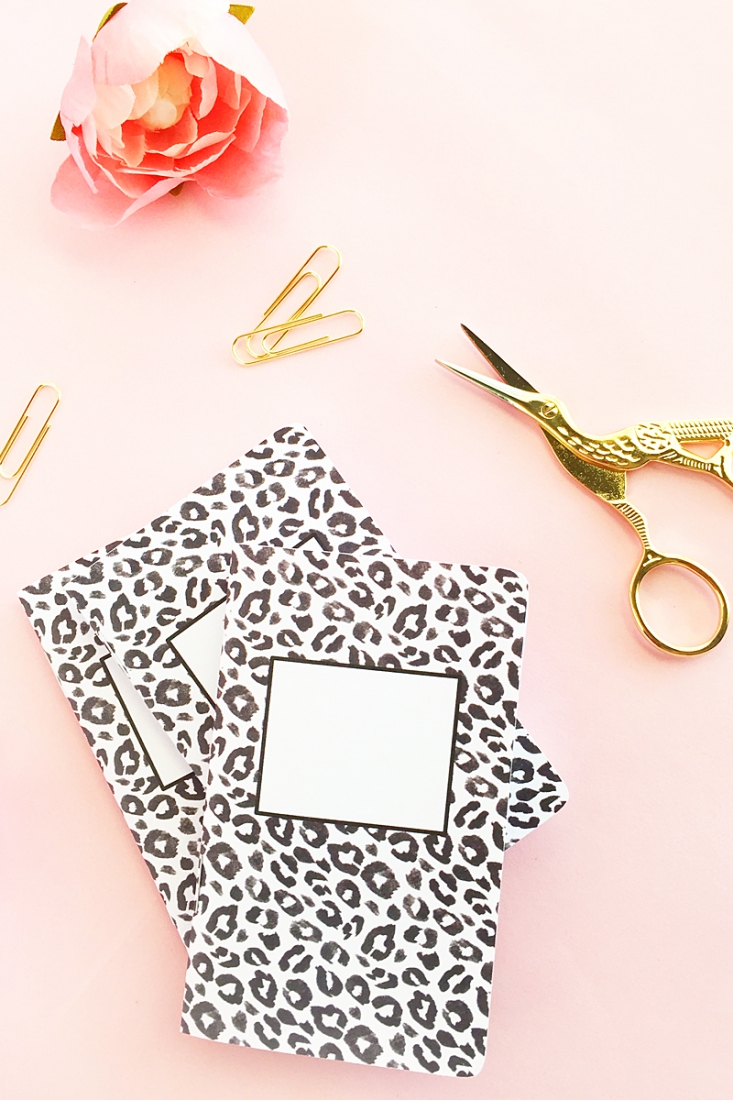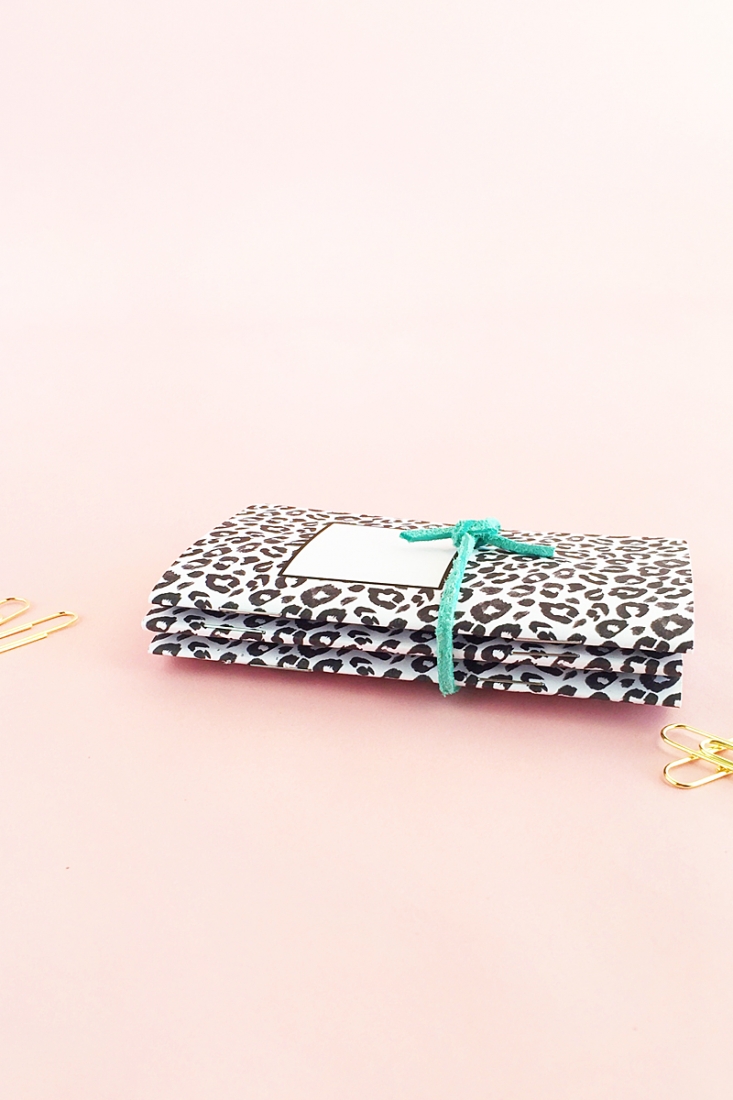 Looking for some more inspiration? Take a look at my other Silhouette projects.
The post DIY Leopard Print Notebooks appeared first on Maritza Lisa.