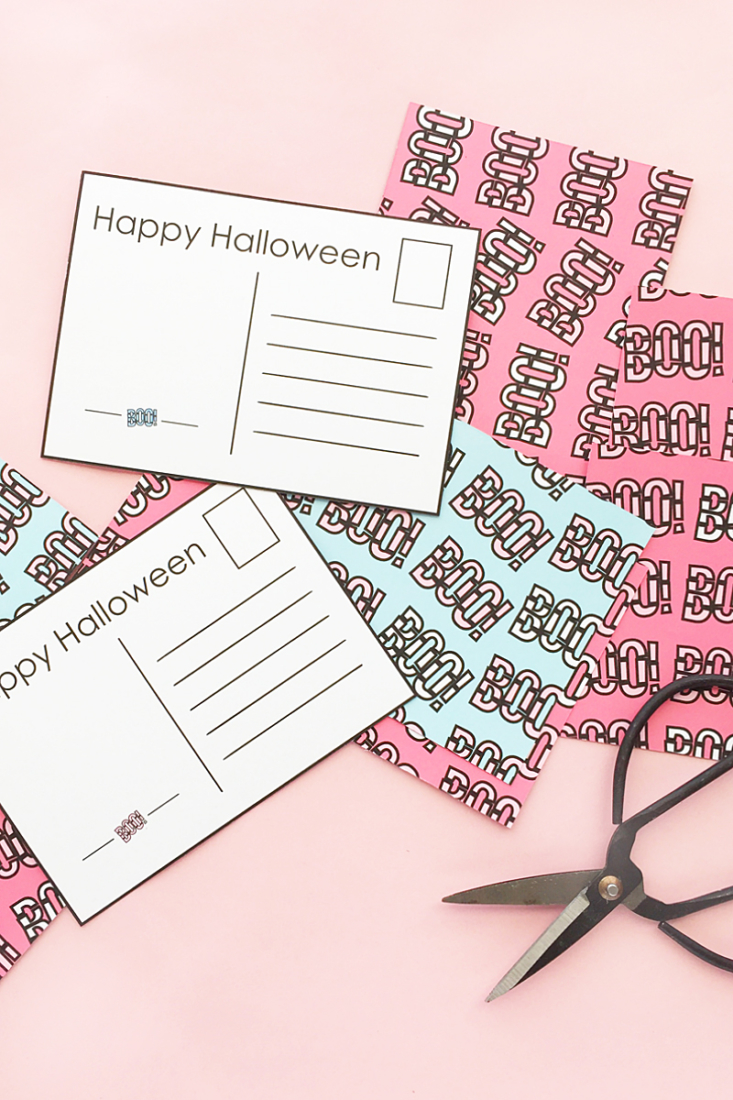 Well Happy October! Judging by the way time is flying, Halloween will be here in no time. So how about making these DIY Boo Halloween Postcards? Sometimes you can't say Happy Halloween in person so I thought we can make and send these cute postcards to loved ones. These are very similar to my other postcard tutorials. Let's go make some!
---
Want the latest scoop delivered to your inbox?
---
DIY Boo Halloween Postcards – The What
*This post contains affiliate links for products that I use and love!
---
DIY Boo Halloween Postcards – The How
In Silhouette Studio, open your Boo design
Ungroup and if you want, change the fill and outline colors
To create your own colored background, create a rectangle the same as the page and fill with color then send to back
Create a pattern with your text on the background and send to print
Place your patterned cardstock back in your printer in such a way that you will print on the non-patterned side
Move your pattern (images) off the page in Silhouette Studio, then merge your postcard design from this DIY Patterned Postcards tutorial
Change the title and image at the bottom
Send to print so that the postcard image prints on the other side of your patterned paper
Use your scissors to cut out the postcards
All you need to do now is put pen to paper, add a stamp, and mail your spooky postcards! So many pattern and color options! Tell me in the comments below – how did you design yours?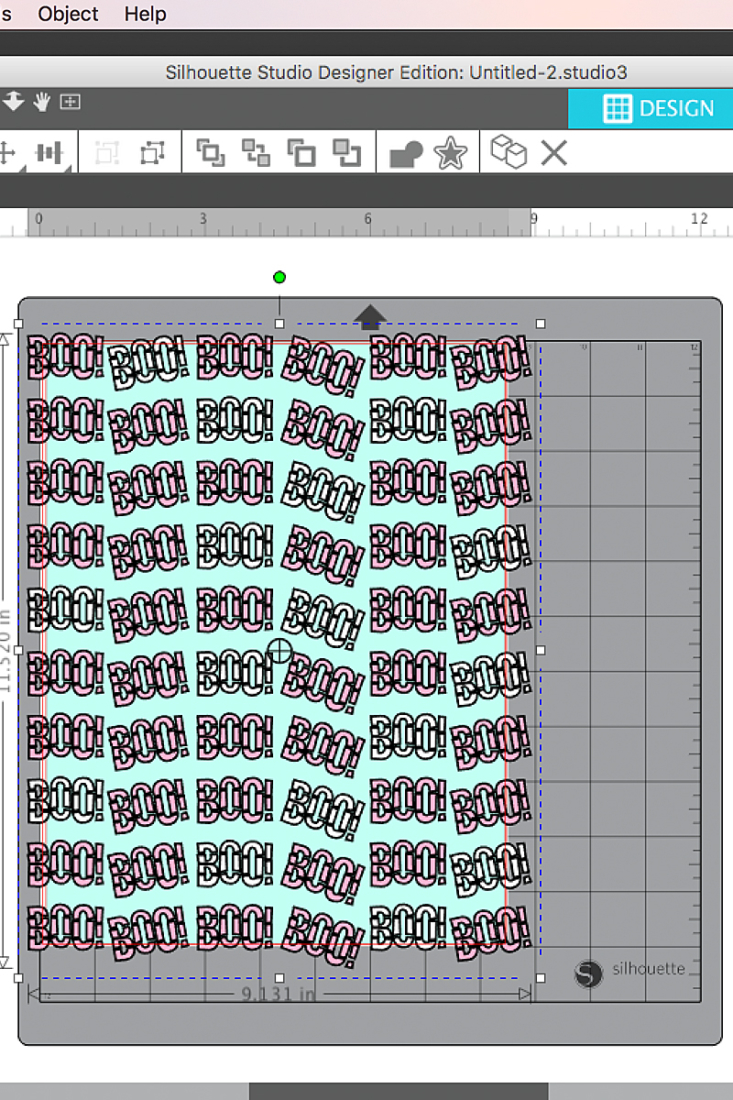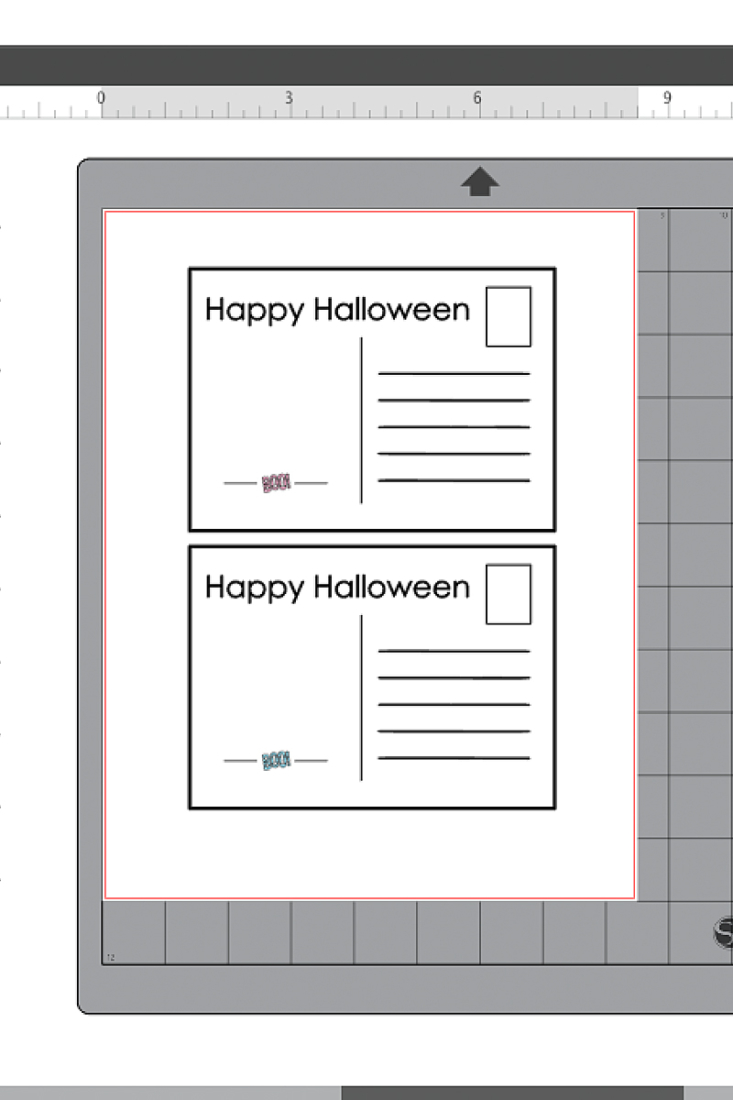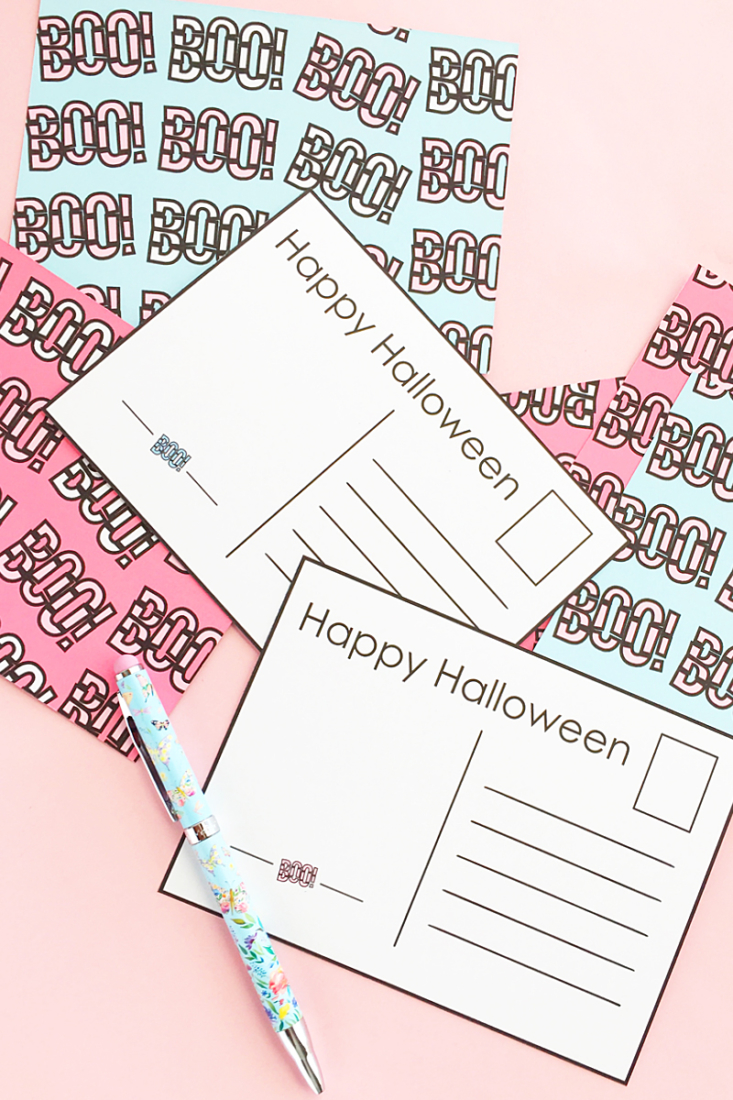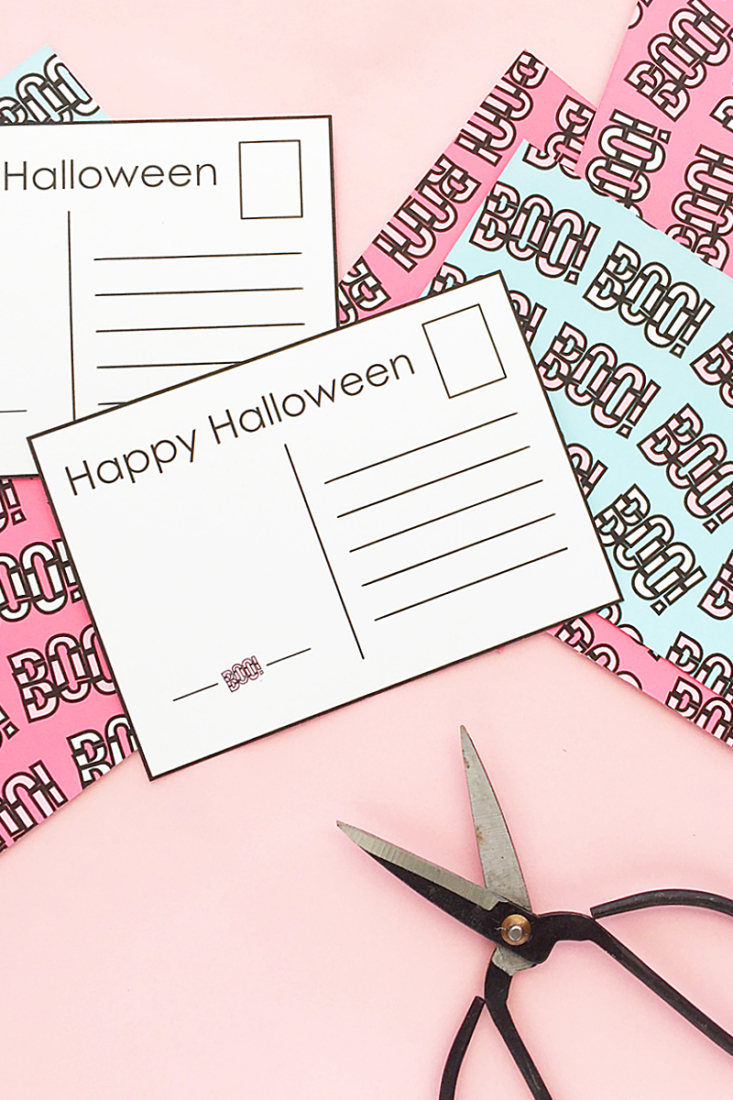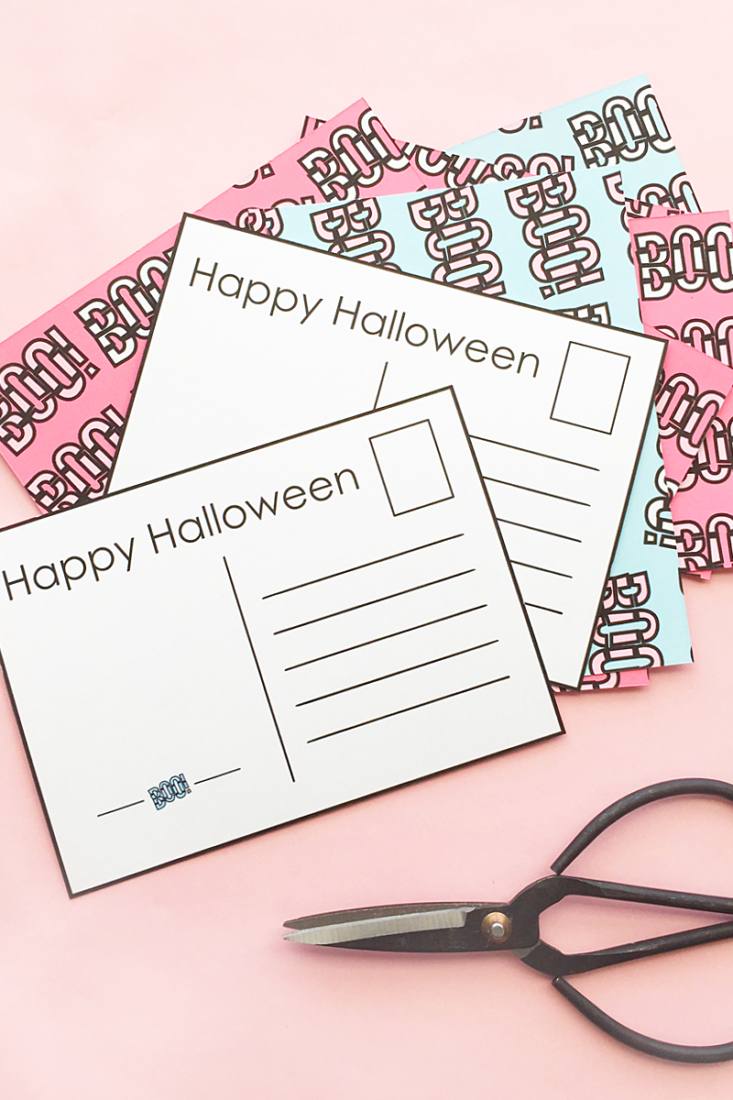 Looking for some more inspiration? Take a look at my other Silhouette projects!
SaveSave
The post DIY Boo Halloween Postcards appeared first on Maritza Lisa.