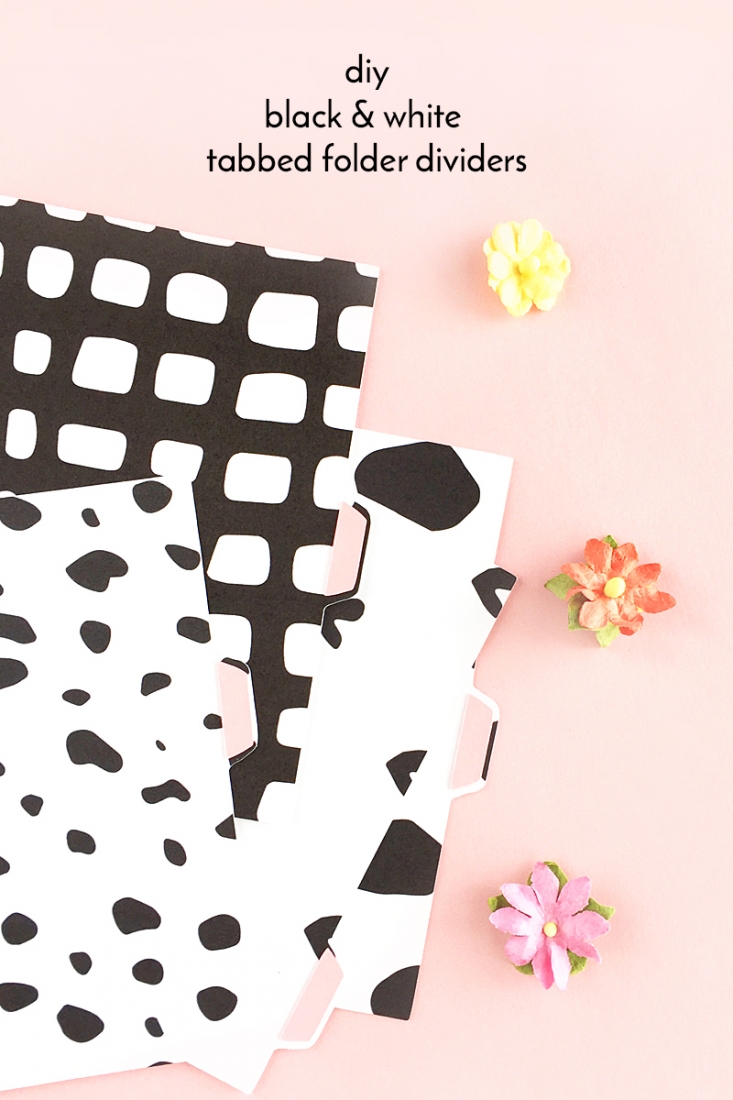 Can you tell I'm having some fun with patterns lately? Cue in these sweet DIY Black & White Tabbed Folder Dividers. I love this little stationery diy and all the possibilities. These will be perfect for planners, journals, mini albums, mini books and recipe dividers. Want to add these to your DIY Stationery stash? I even made a little accent label freebie for you to use with your dividers. Read on for the tutorial…
---
The What
The How
In Silhouette Studio, open your designs and patterns
First place the pattern in the print/cut area
Send to print on cardstock
Now place your divider shape onto the print/cut area
Send to cut using cardstock settings
Repeat for as many folders/patterns needed
Now for the freebie. If you are using the design above, I have created a tab label shape cut file you can download right here.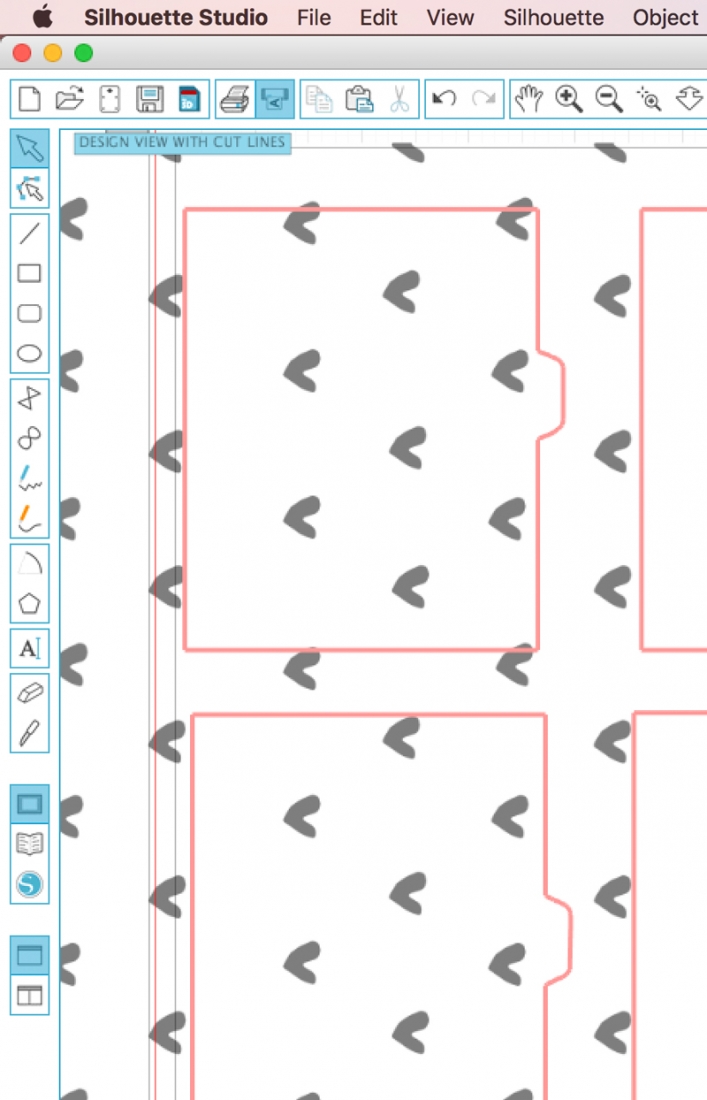 And just like that, you now have yourself some cute patterned folder dividers. How will you use them? Tell me in the comments below!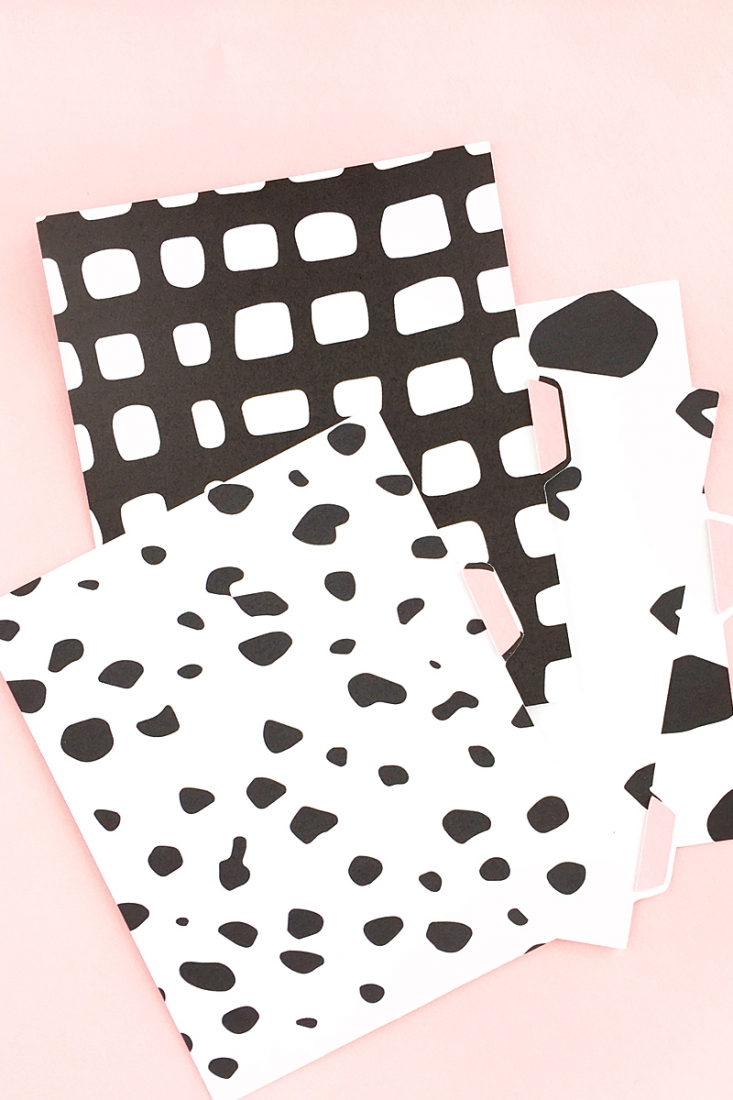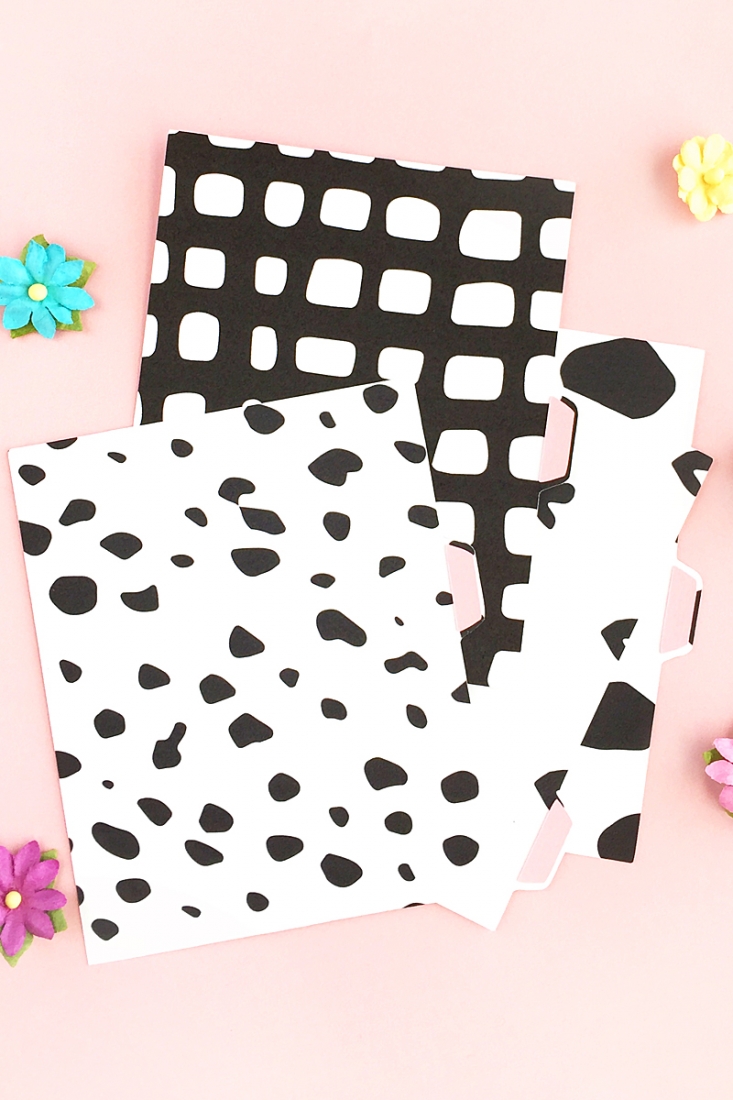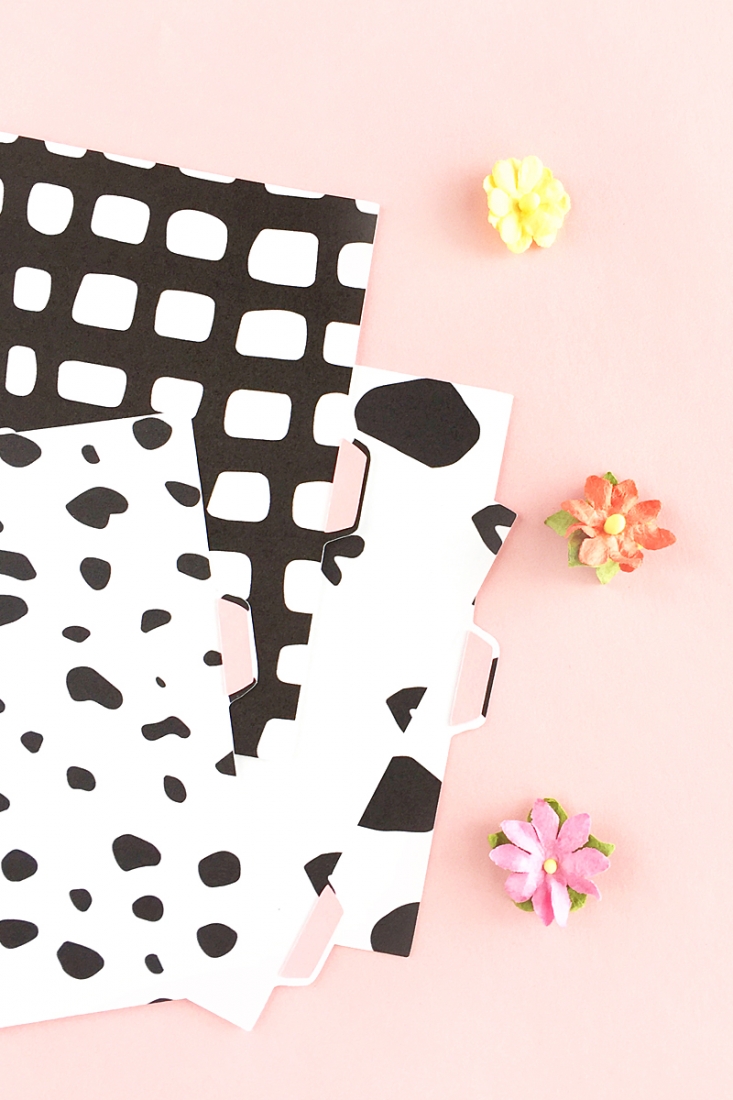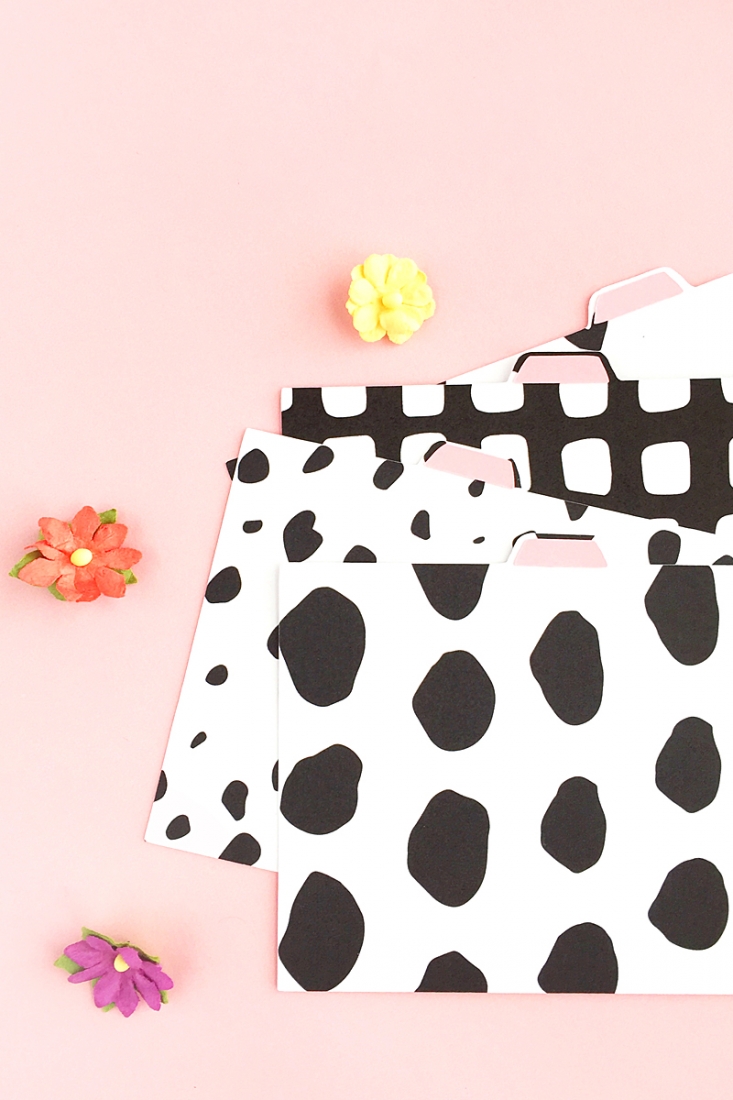 Looking for some more inspiration? Take a look at my other Silhouette projects.
The post DIY Black & White Tabbed Folder Dividers appeared first on Maritza Lisa.