Les grands espaces ouverts sont beaux, et on en rêve tous. Mais ils manquent parfois d'un peu d'intimité. Dans cet appartement sous les toits situé en Suède, il a suffit de positionner transversalement une bibliothèque , et d'appuyer contre elle un des canapé du coin salon, pour évoquer un mur sans fermer les volumes.
Divide the spaces in Sweden
The large open spaces are beautiful, and we all dream about it. But they sometimes lack a little privacy. In this attic apartment located in Sweden, it was enough  to transversely position a library , and lean against it, one of the sofa in the living room, to evoke a wall without closing volumes.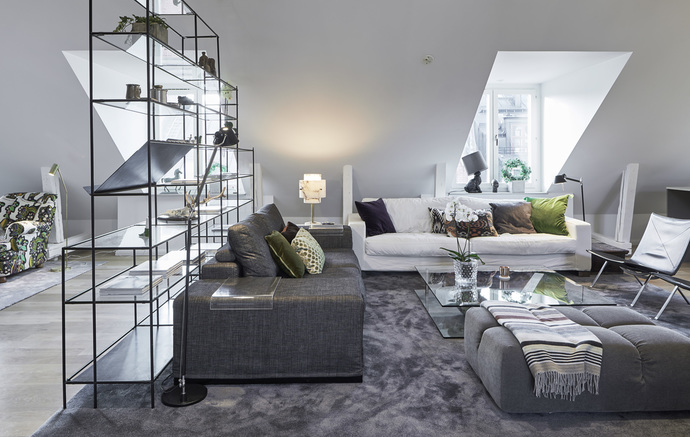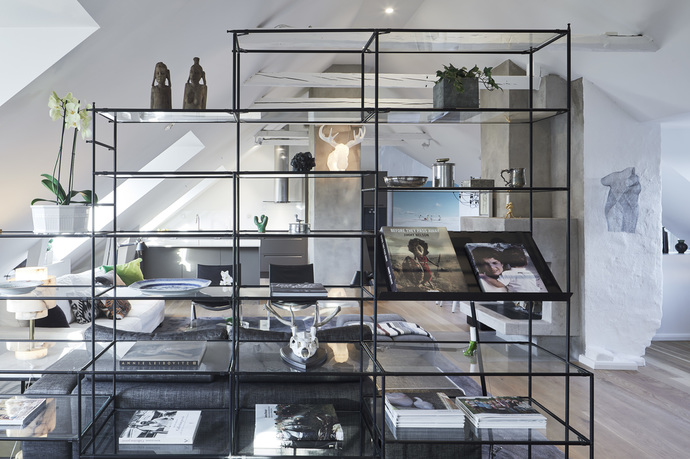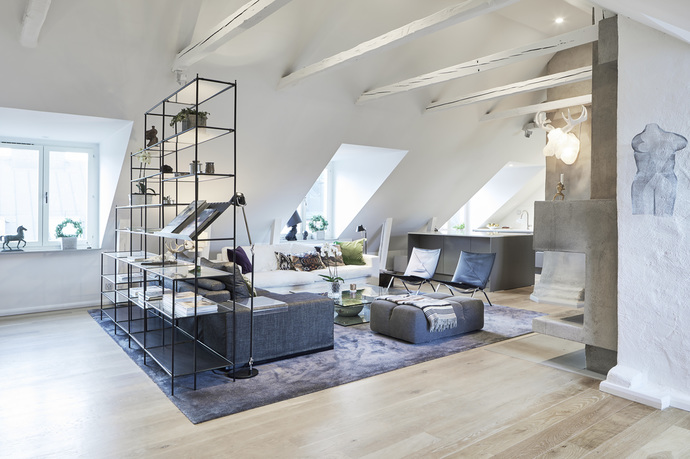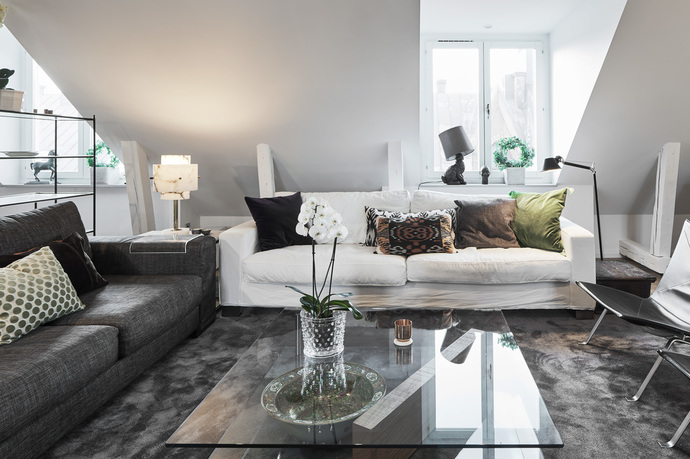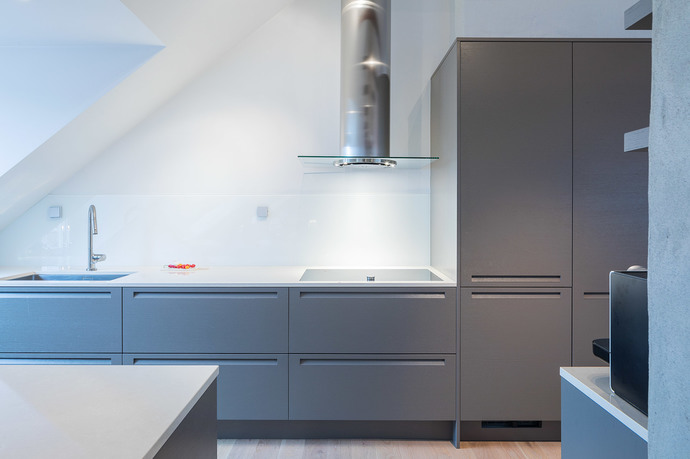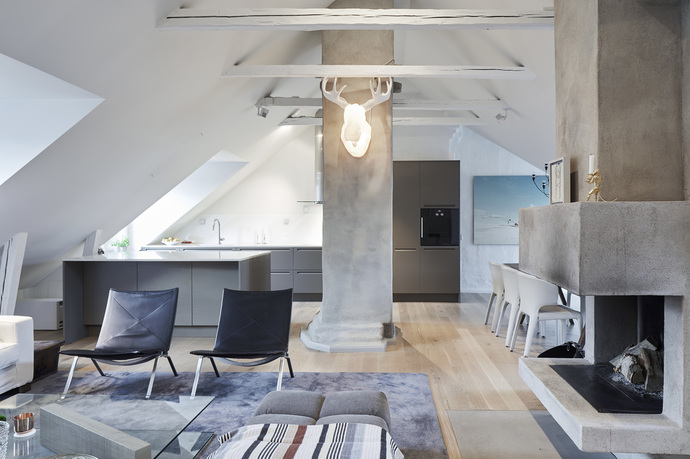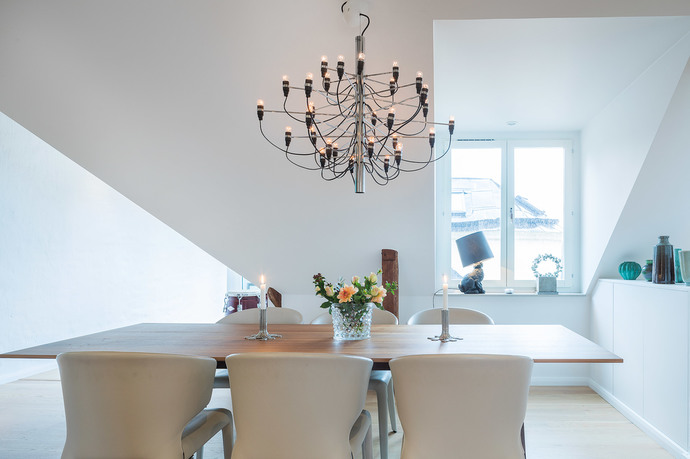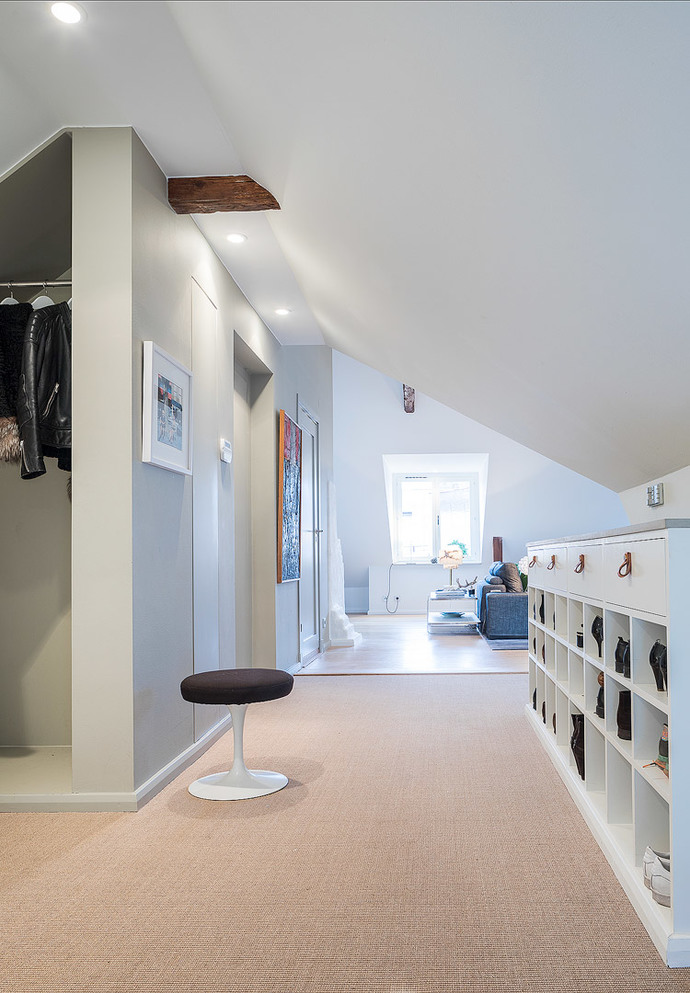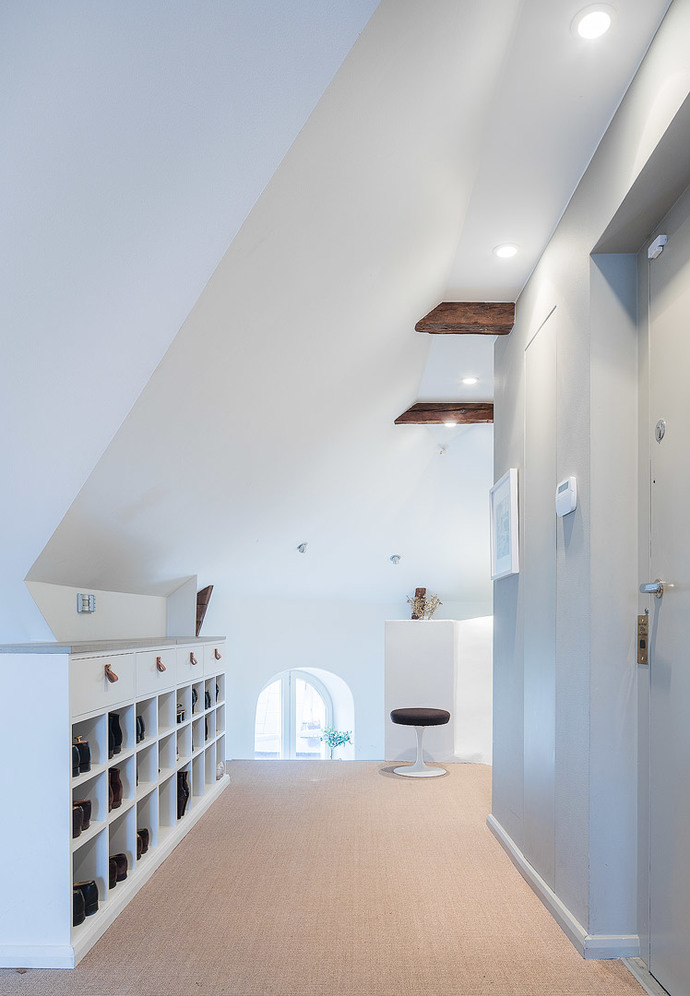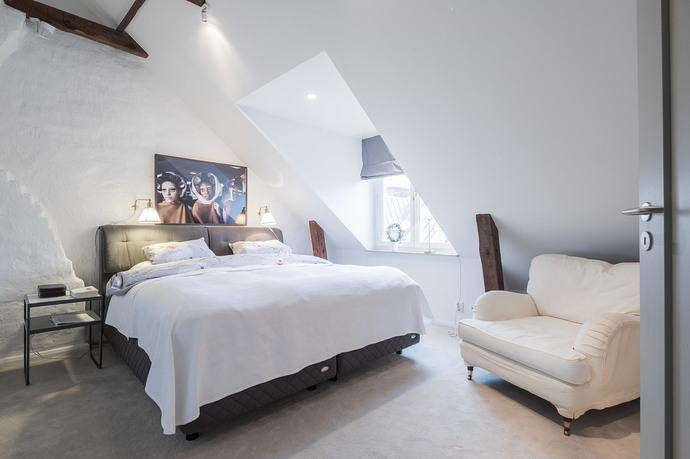 156m²