L'élément le plus remarquable de cet appartement situé en Suède, pourrait être ce grand canapé bleu en velours, mais ce n'est pas lui. Les fenêtres situées en partie haute de ce presque loft, qui permettent de profiter du soleil lorsqu'il est à son zénith, sont la principale caractéristique de cet appartement familial, au plan parfait, avec sa zone jour et sa zone nuit bien séparées.
Zenithal windows in Sweden
The most remarkable element of this apartment located in Sweden, could be this large blue velvet sofa, but it's not it. The windows in the upper part of this almost loft, which allow to enjoy the sun when it's at its zenith, are the main characteristic of this family apartment, with the perfect plan, with its well separated day area and night area.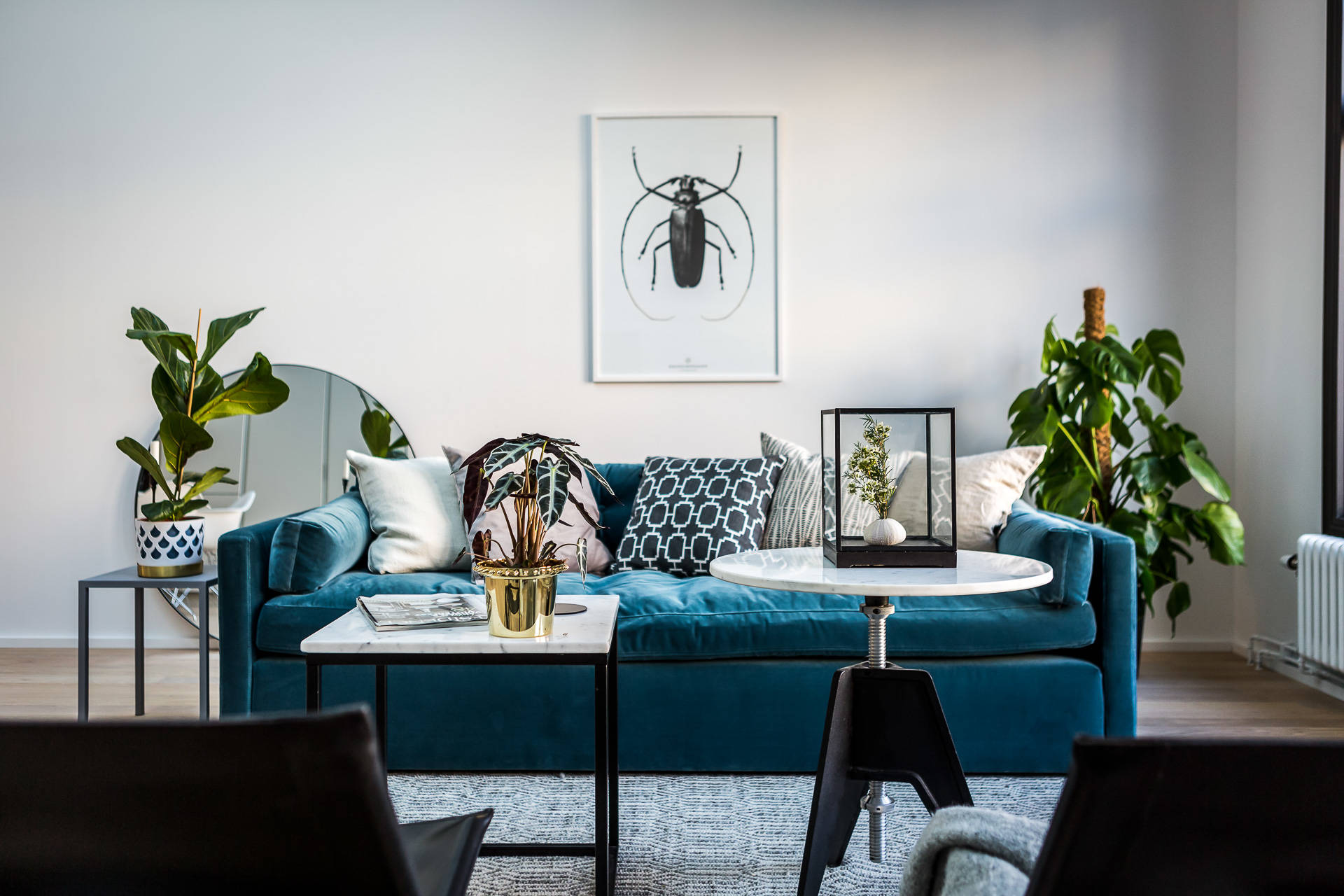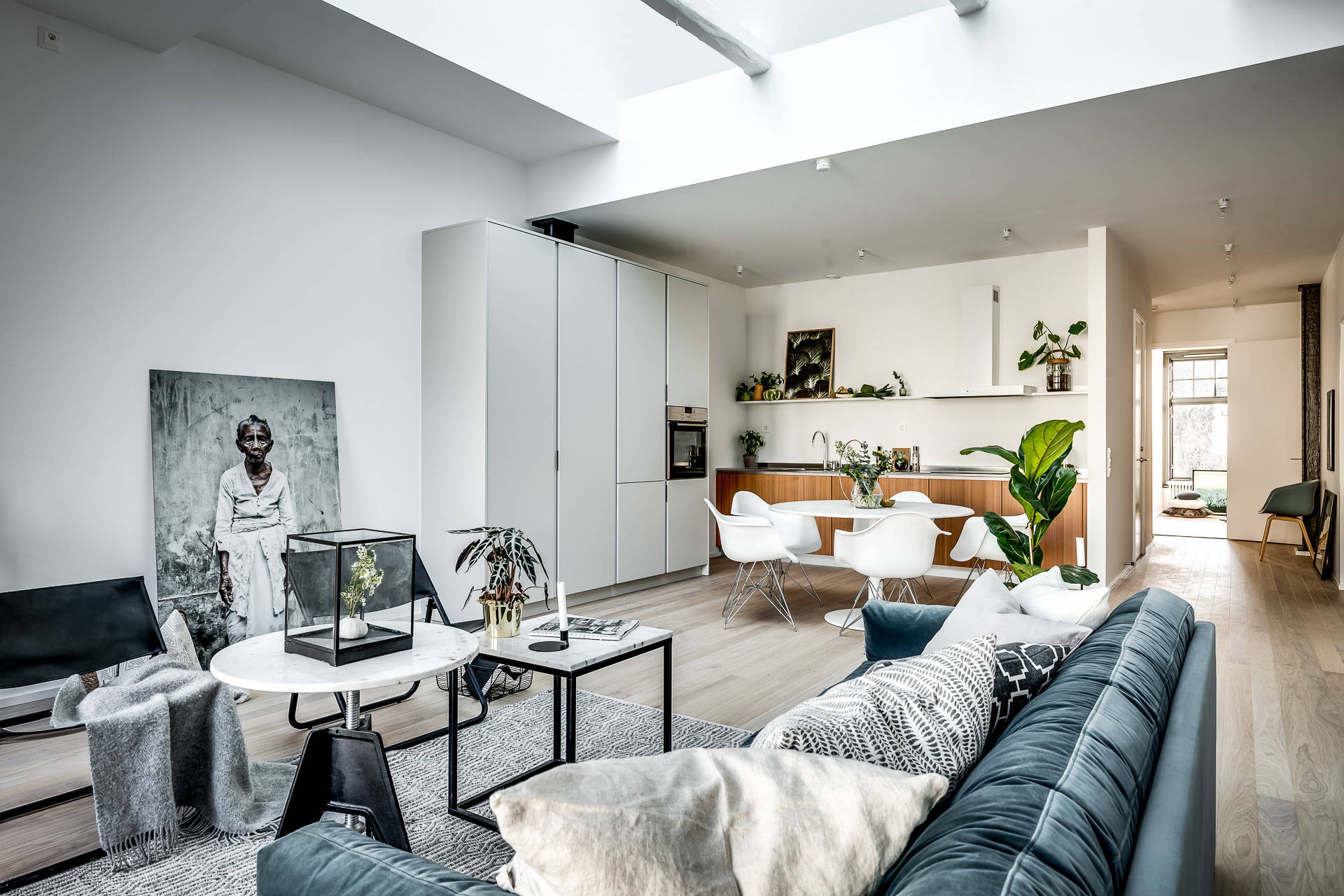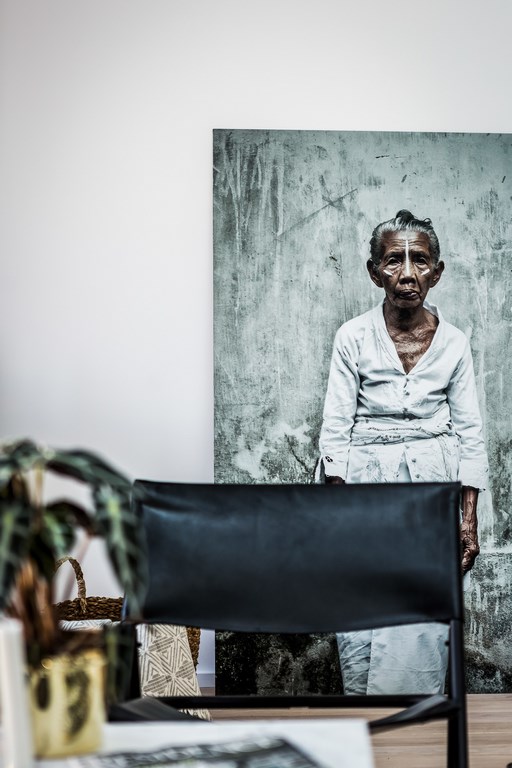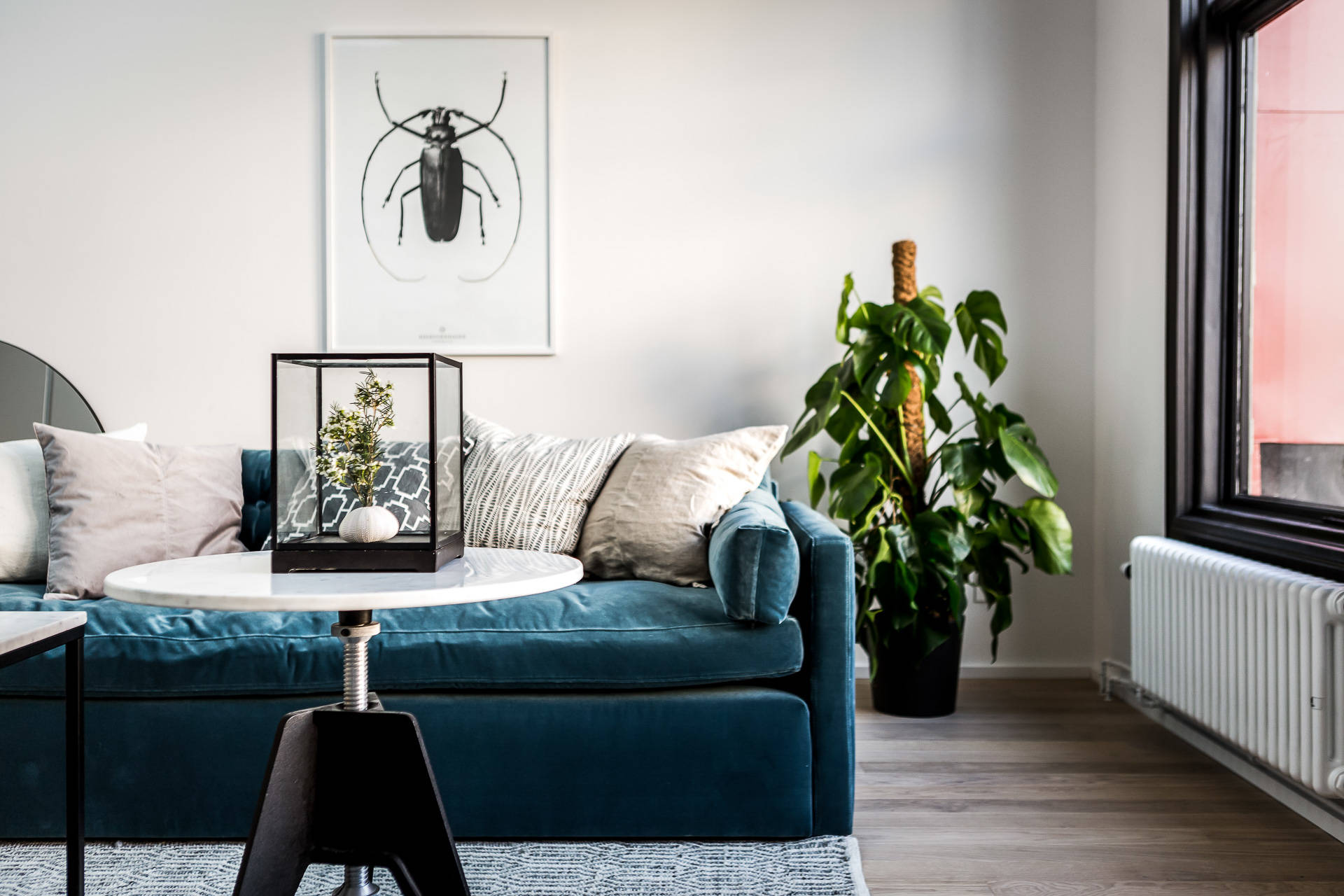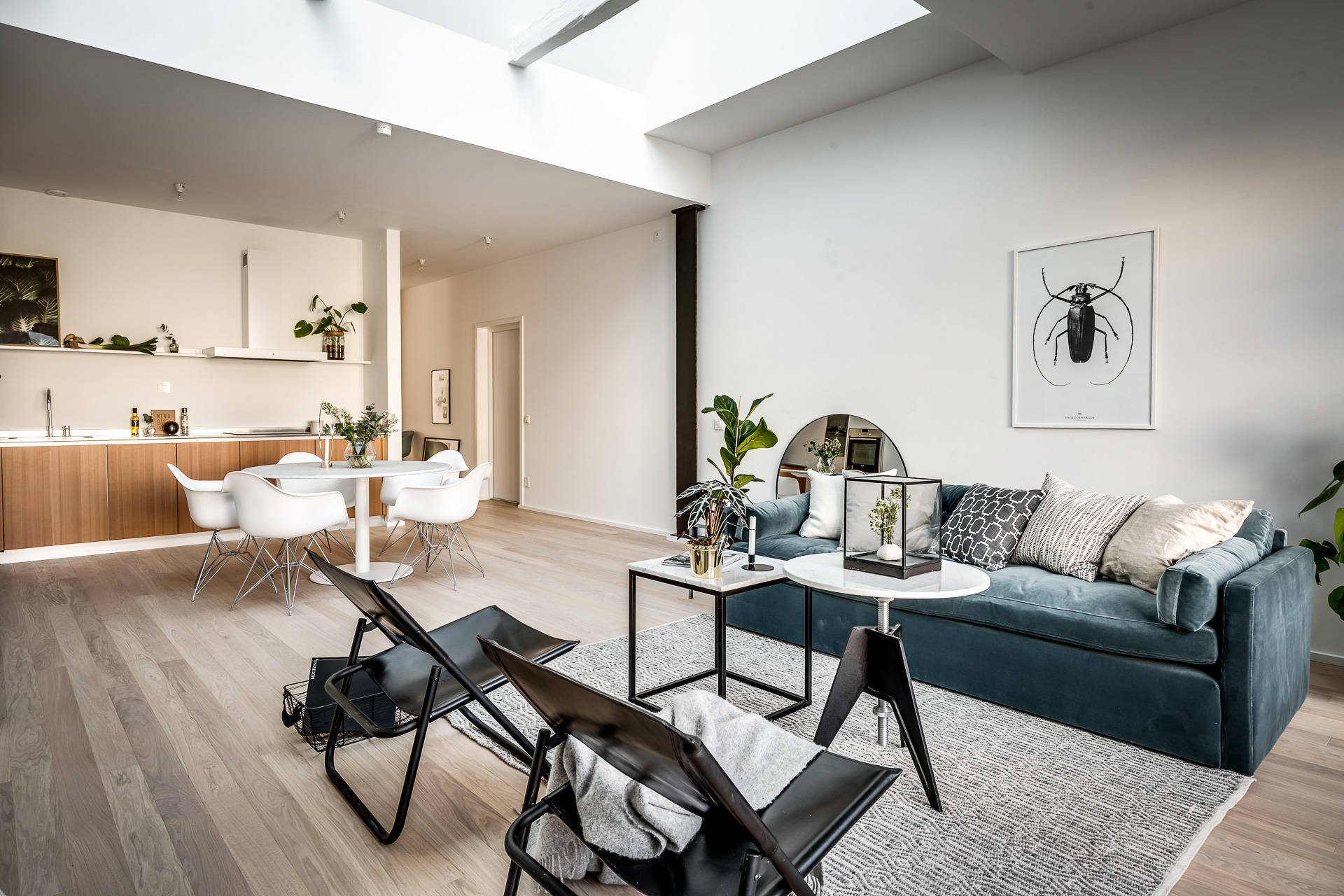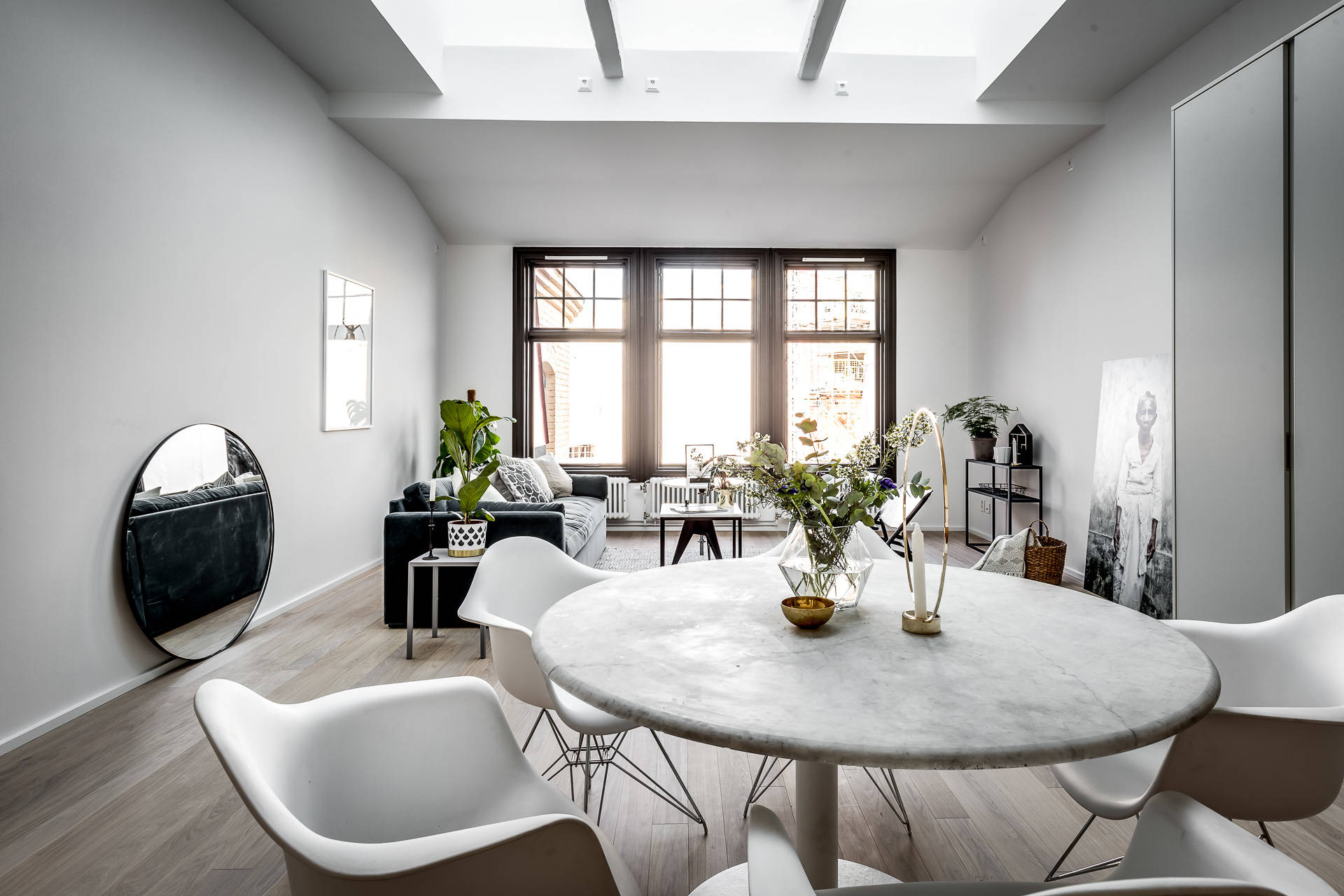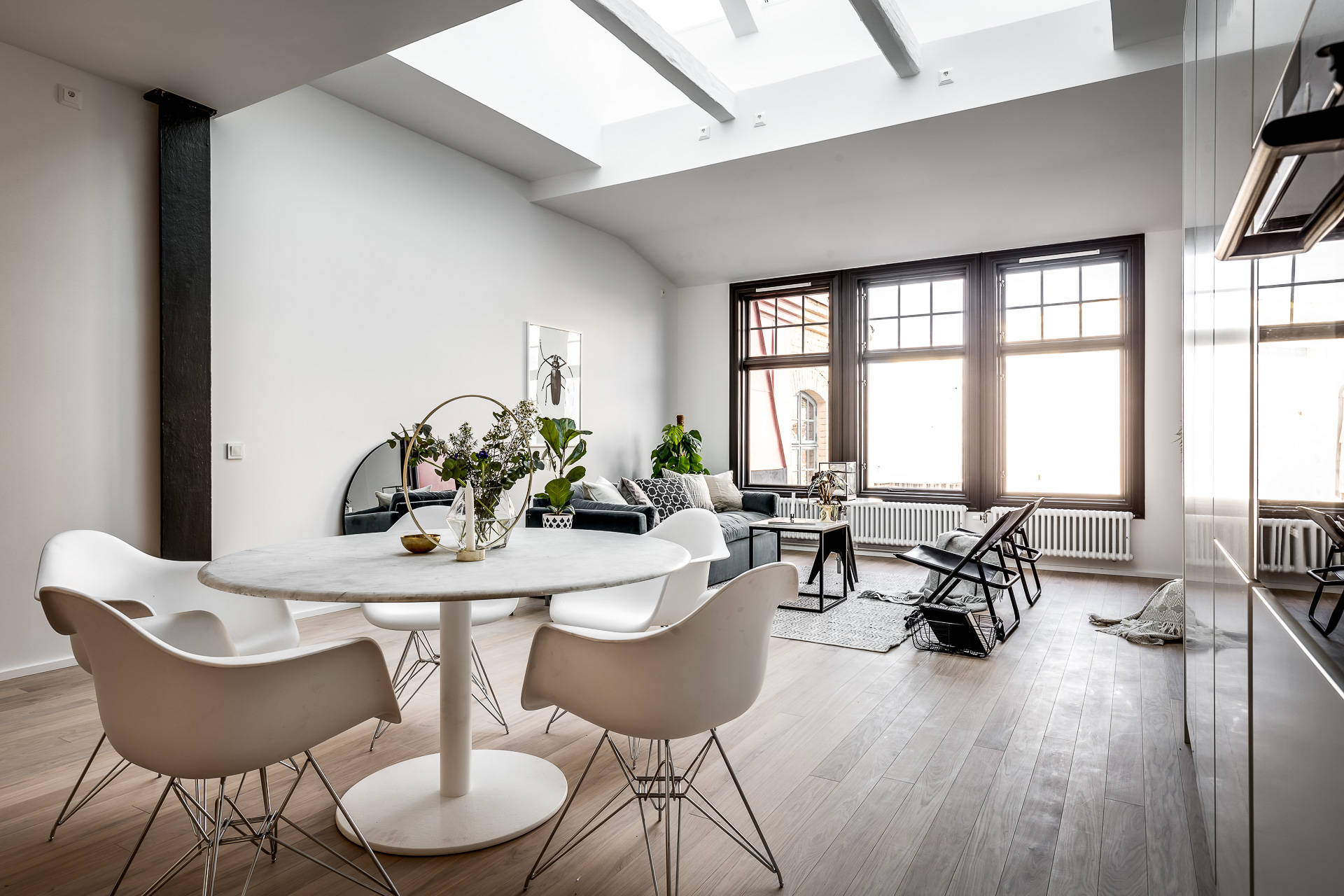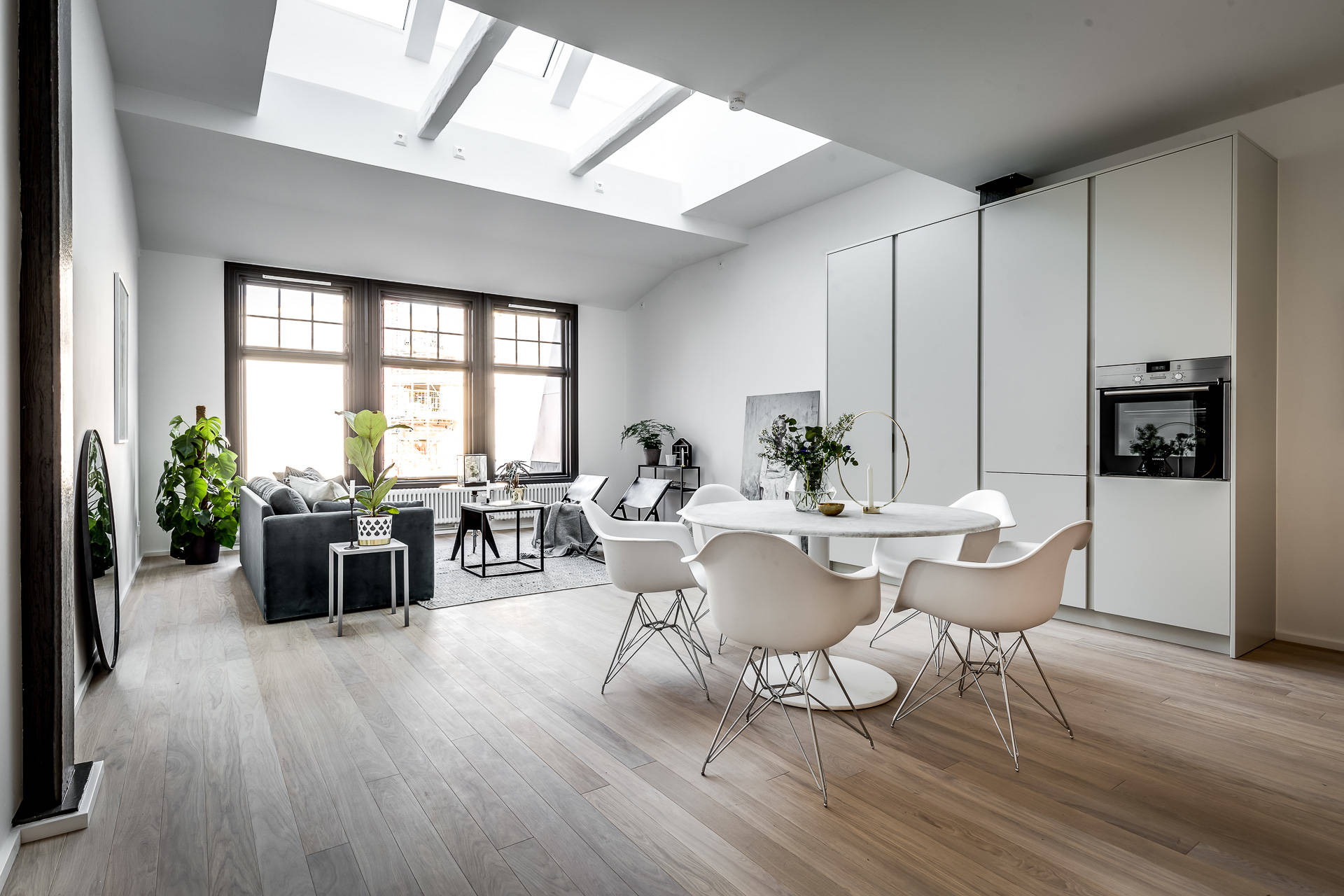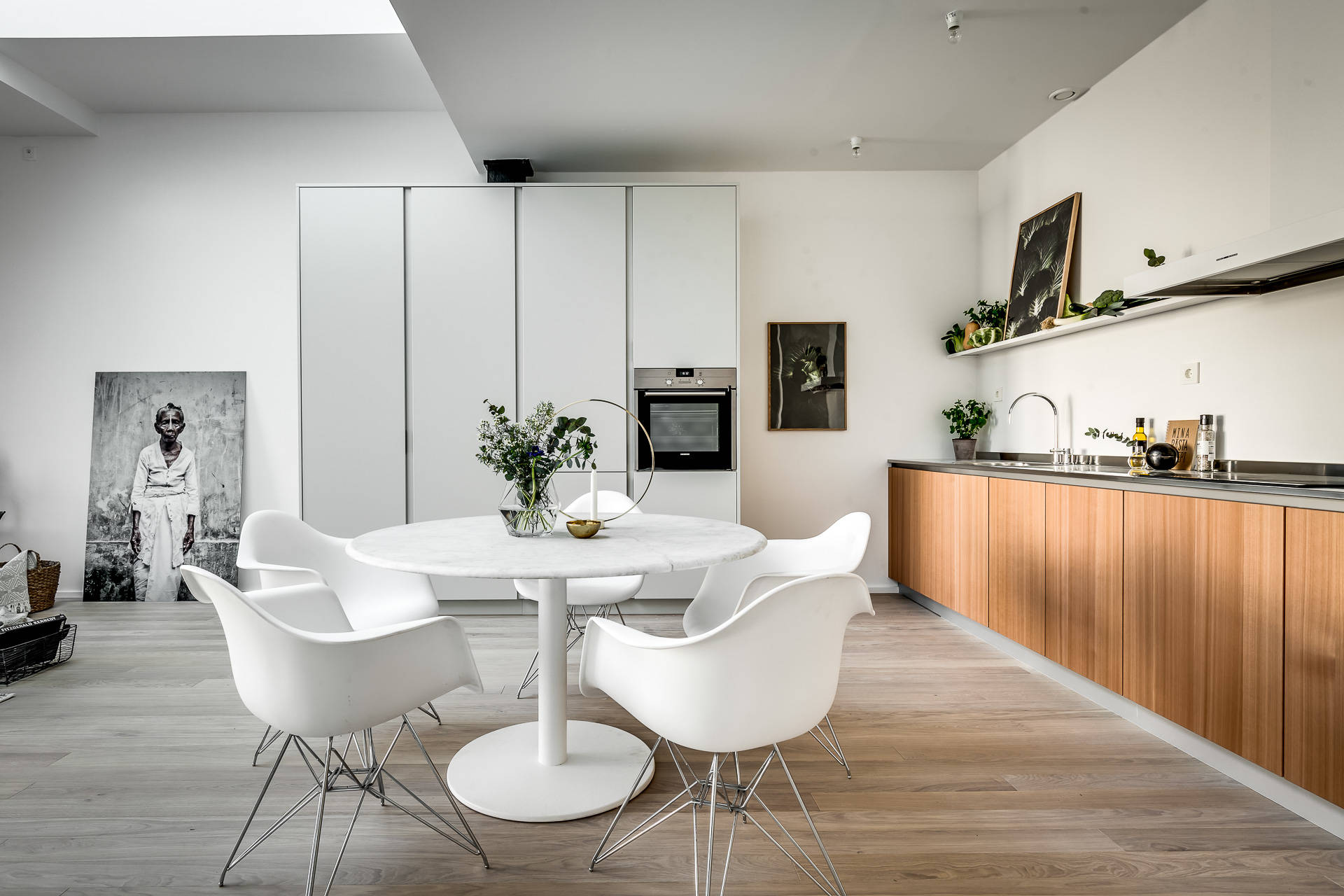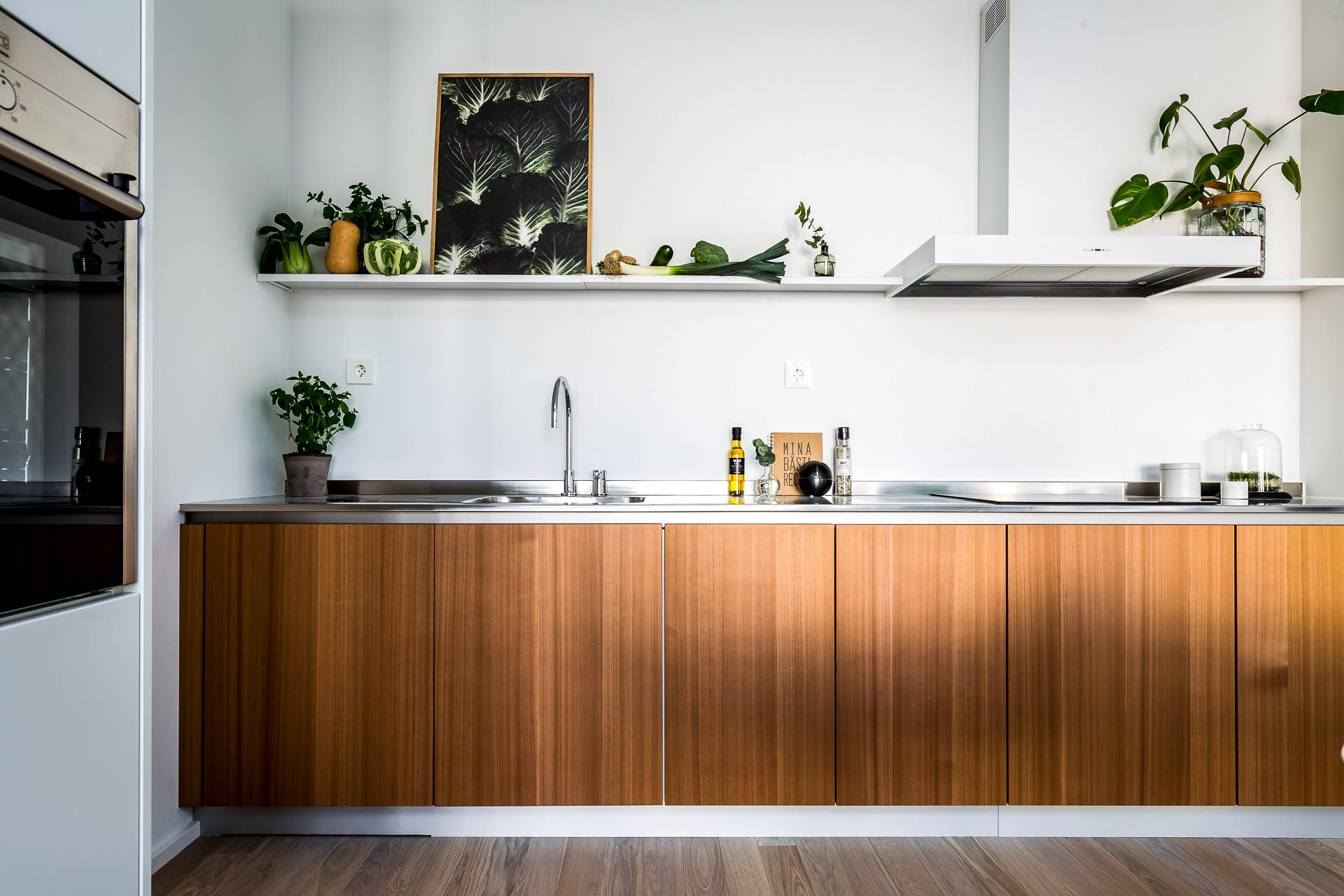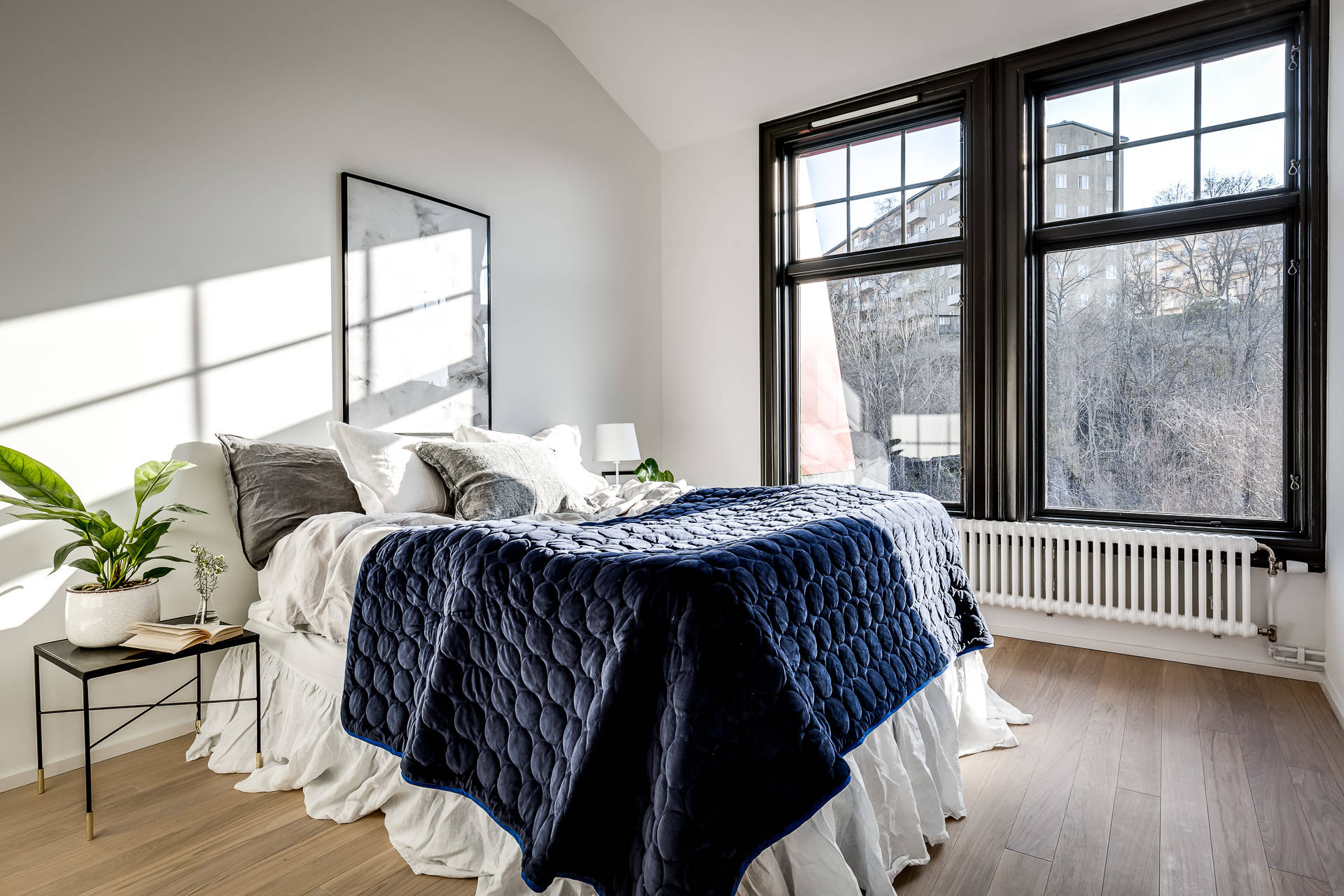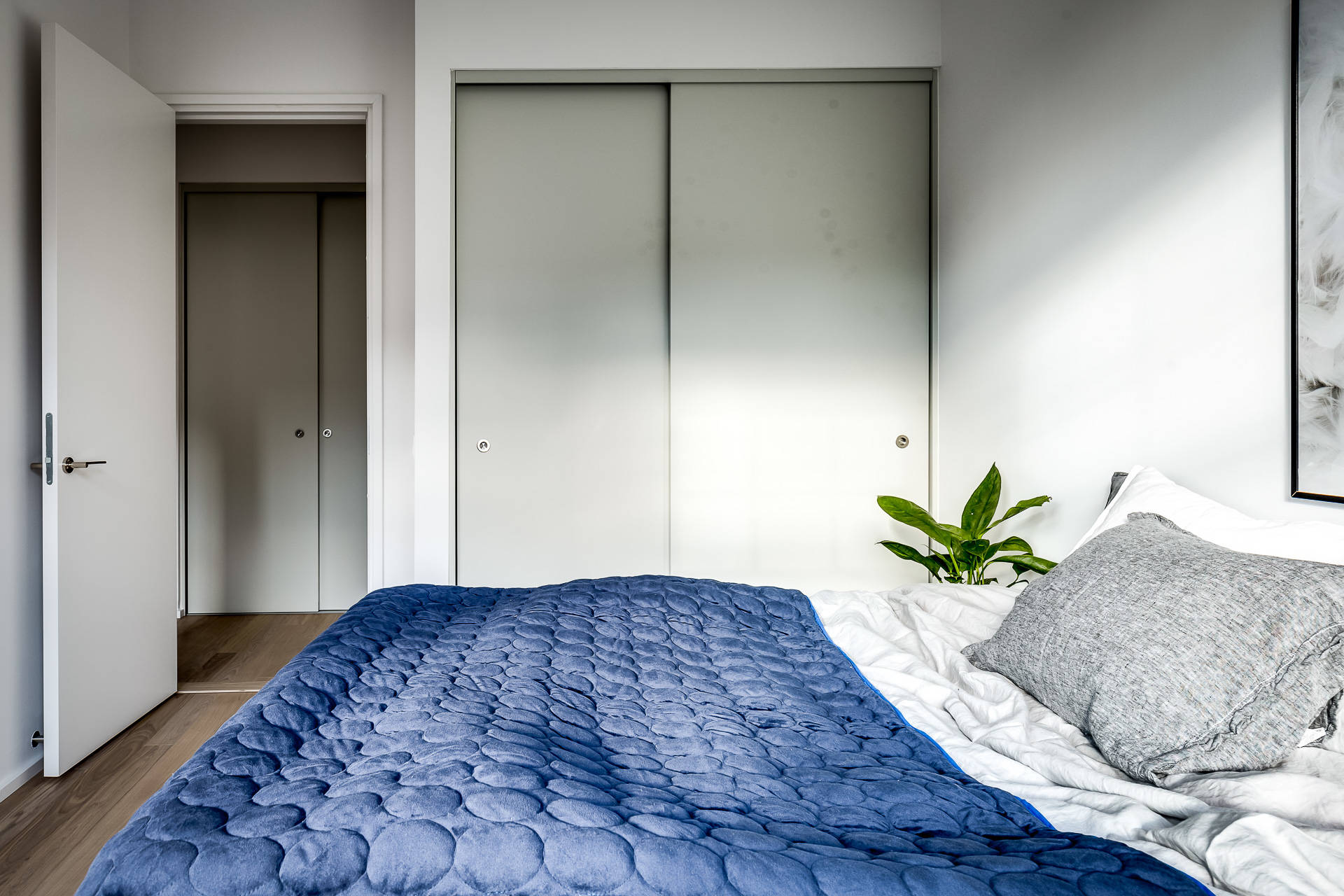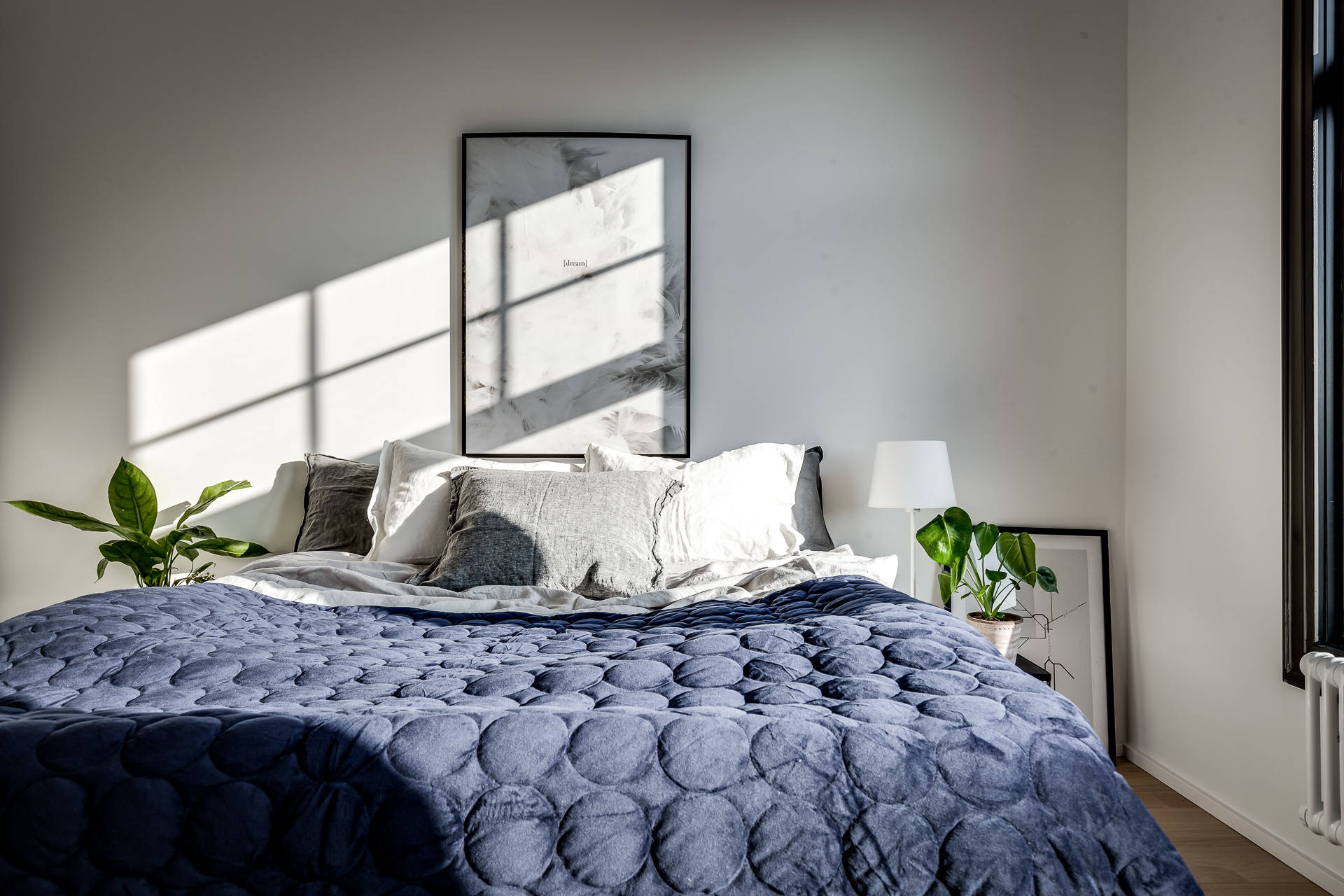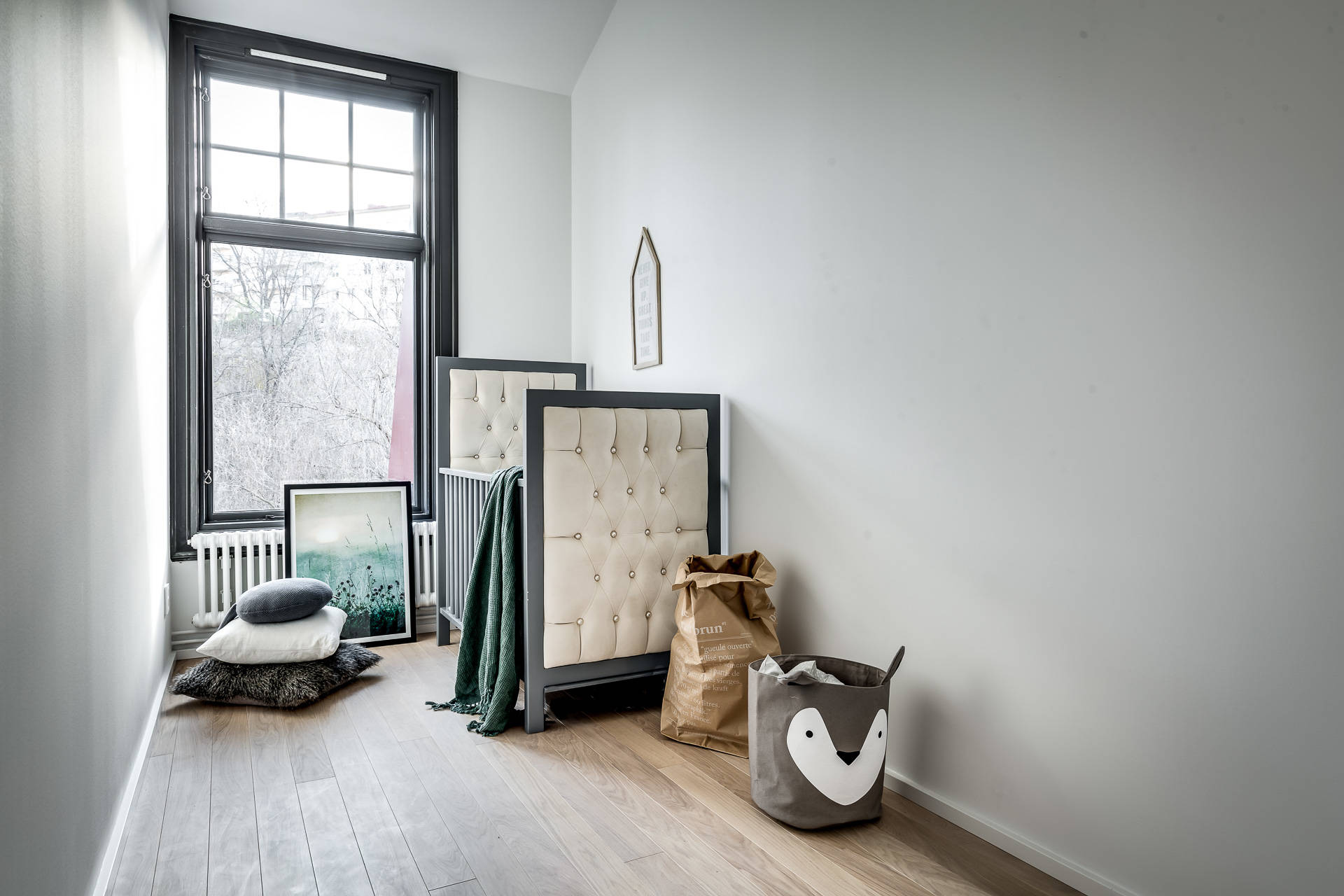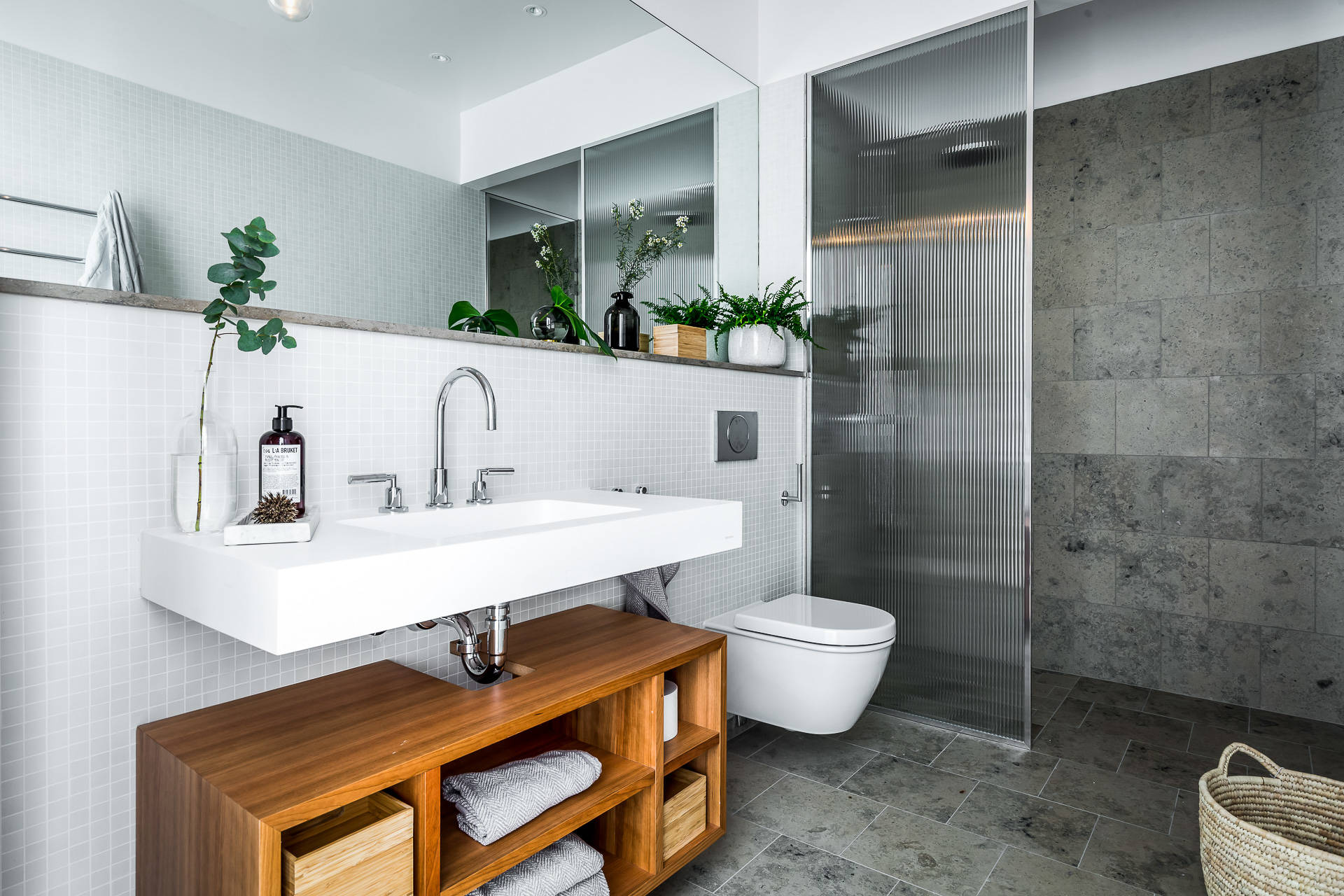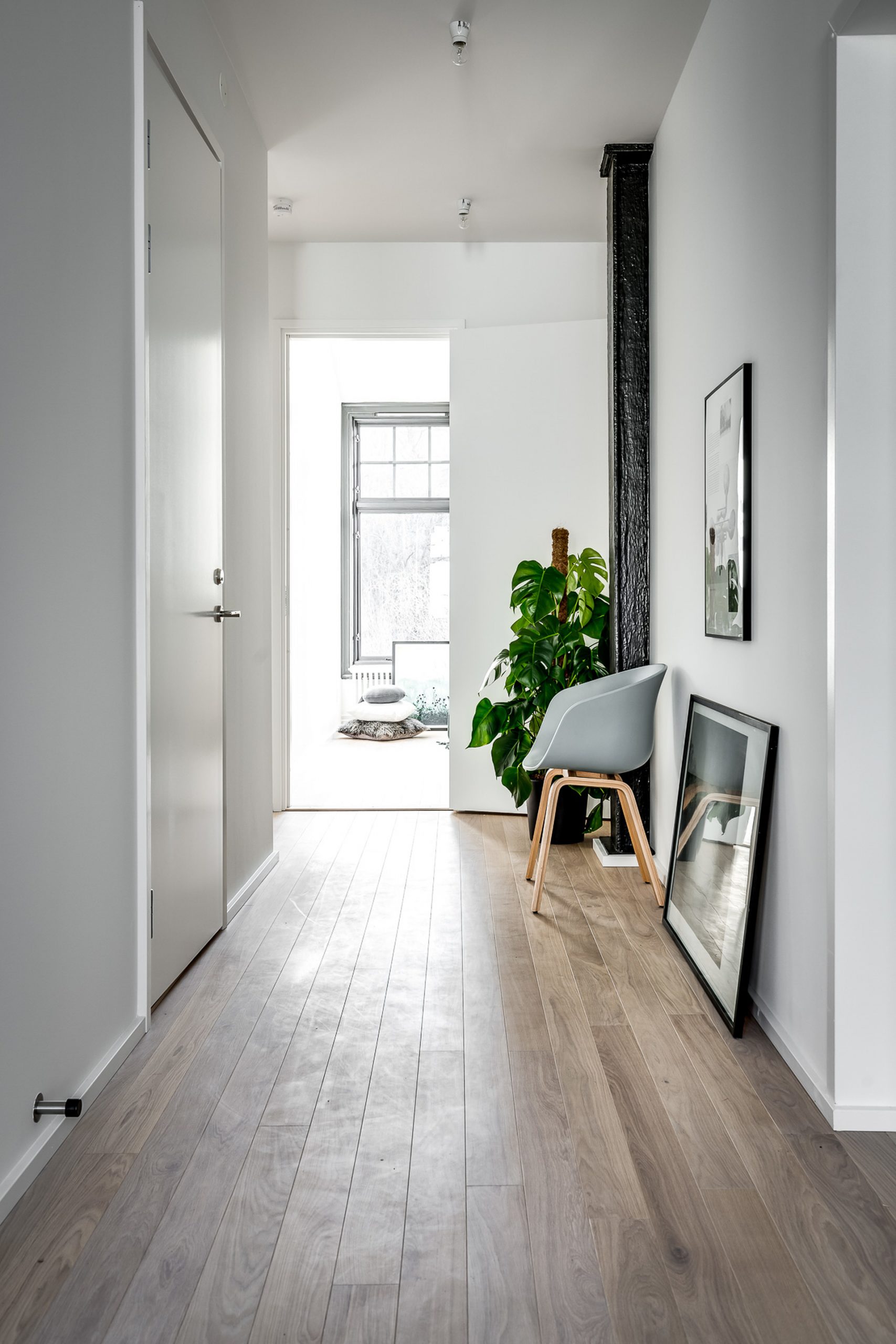 83m²