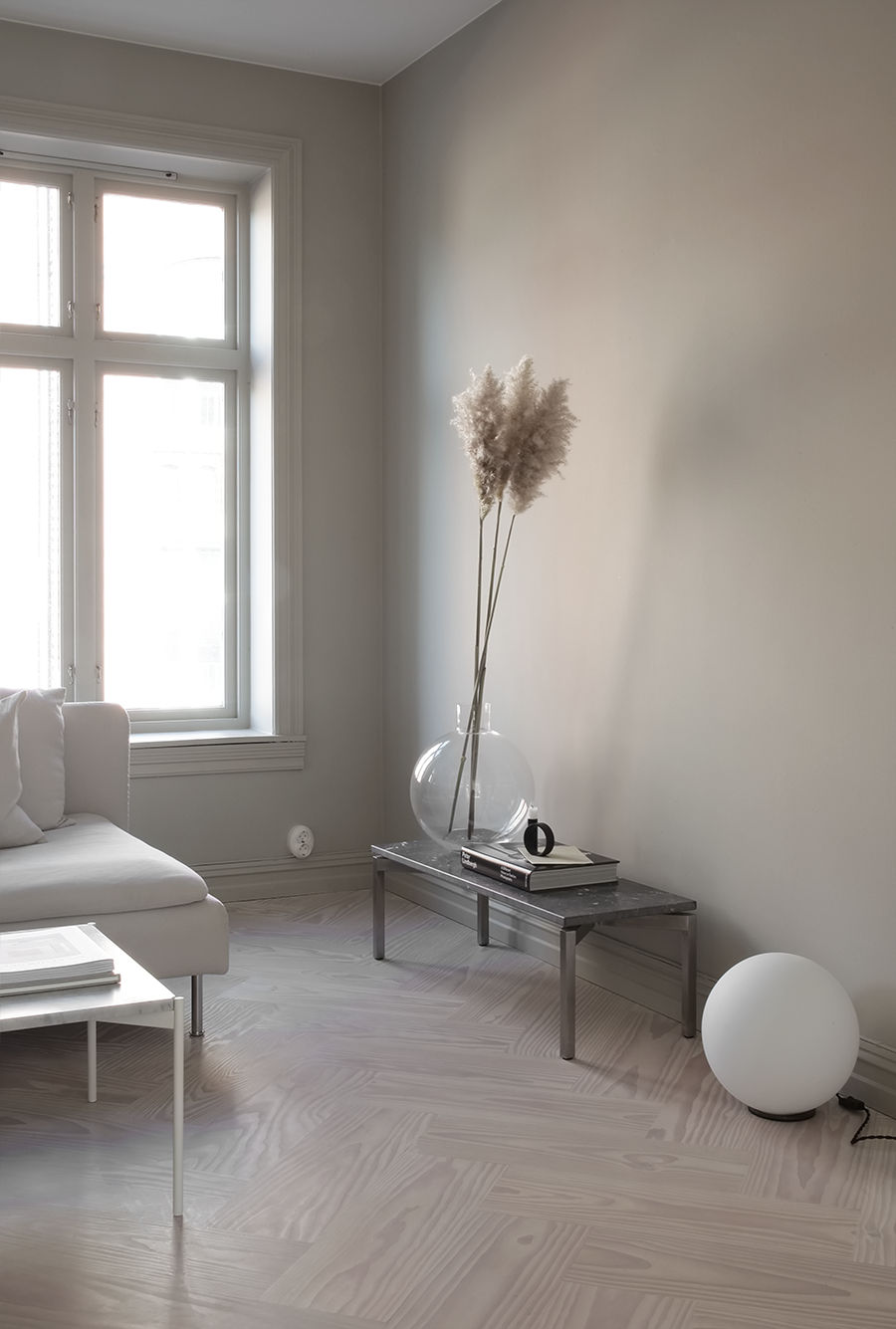 In paid collaboration with Ellos
Evenings are already darker and more light is needed. I could wright pages about the importance of functional and correct lighting- and lamps, but lets talk about atmosphere instead. Created with lamps that are both functional and beautiful. Lamps that can easily be moved around. That can be used in windowsills. on the side tables, like bedside lamps – or on the floor. I have a few,  perfect when I need more light somewhere, or a bit of change. Ellos has a wide range of lamps for this purpose (you'll also find wall mounted lamps and pendants) and above I've used Brandon Large Table Lamp on the floor. With its size this lamp both can be used on the floor and on a table, and the white glass bulb gives a beautiful, dimmed light.
When you plan the lighting in your home the different needs and functions needs to be taken into consideration. The kitchen will need more light than the living room for example. Too much ambient (overhead) lamps will create flat light, the light needs to be planned in layers. As in different heights and with dimmer switches. It makes your home more flexible, and what we all crave during winter season, a nice and warm atmosphere. For the living room you can have both a pendant, a floor lamp, wall lamps and a couple of table lamps depending on the size of the room. To inspire you on how to create a mix for the living room I've gathered some of my favorite lamps from Ellos below.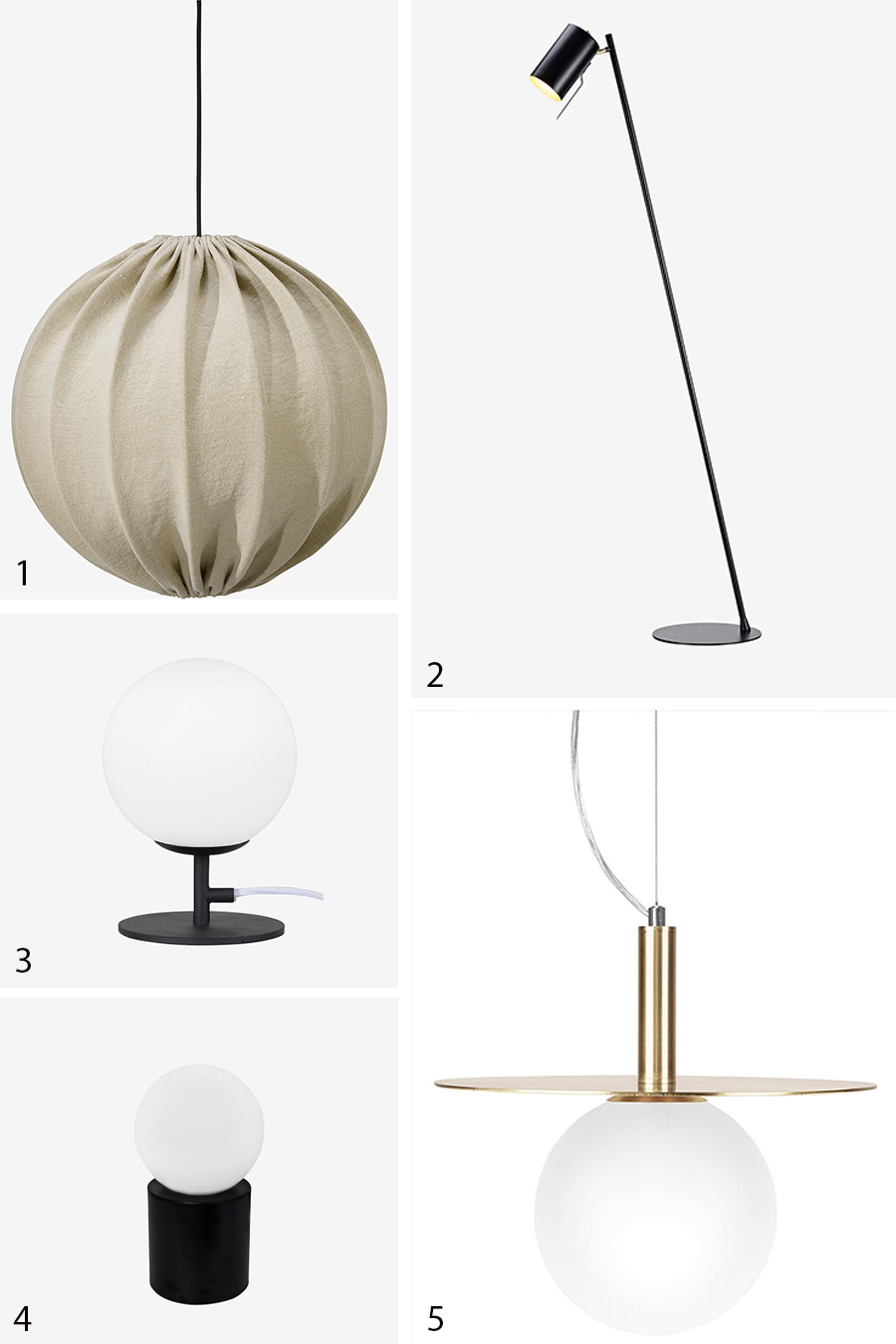 1.  Pendant Alva, with its beautiful linen shade it creates a warm atmosphere in the living room.
2. Floor lamp, Carrie. Reading light is a must have in the living room and this lamp is both modern and classic – and will be a good fit in any interior. Also available in white. 
3. Table lamp, Luna. Decorative on the side table, an open shelf or the bedside table.
4. Table lamp, Ronda. A small lamp that easily can be used wherever you need extra light. Also available with silver finish.
5. Pendant Art Deco, this lamp is a good fit above a side table in the living room or the hallway, can also be used two in a row above your kitchen counter.
Right now Ellos offers up to 30% discount on all lamps, so if in need of more light this is the time to order your favorite. Valid until September 25.th
Elisabeth
The post DECORATE WITH LIGHT appeared first on ELISABETH HEIER.