Designing a posh and exquisite penthouse for a group of students is not really a request that architectural firms have to often deal with. Most refined urban hubs like Penthouse 03 are often reserved for couples or modern families who want a bird's eye view of the city they reside in. But Atelier Pierre Thibault was asked to fashion a smart penthouse in downtown Montreal that not only met the needs of its unique, young clients, but also offered ample storage space and a clear demarcation between private and public areas. The result is a sophisticated setting that brings the glittering cityscape indoors even while providing unabated view of the iconic Stock Exchange Tower.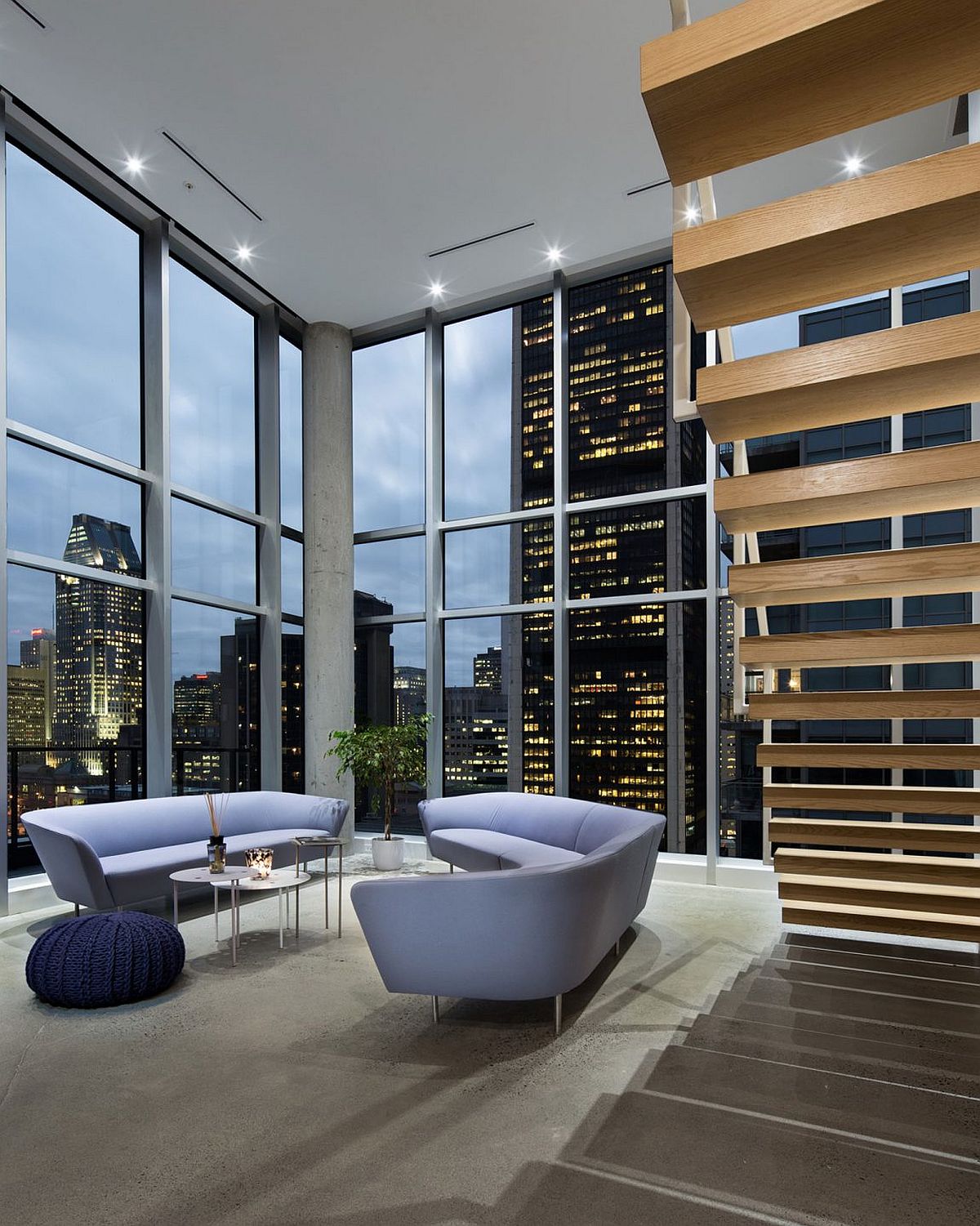 RELATED: Posh Refashioned Penthouse Ushers In 360 Degree View of Sofia
The bedrooms are placed on the second floor of the house with the common areas like the living room, dining space and kitchen placed on the lower level. Both the living area and the dining space enjoy a double height ceiling while the kitchen snugly sits below one of the bedrooms on the upper floor. The series of bedrooms on the top level differ in design from one another and each of these has its own attached bathroom while the common home office space and sitting zone occupy the mezzanine floor. With built-in storage units, smart lighting and minimal décor style, this is a penthouse that moves away from the usual despite its elegant appeal. [Photography: Ben Meir Ohayon]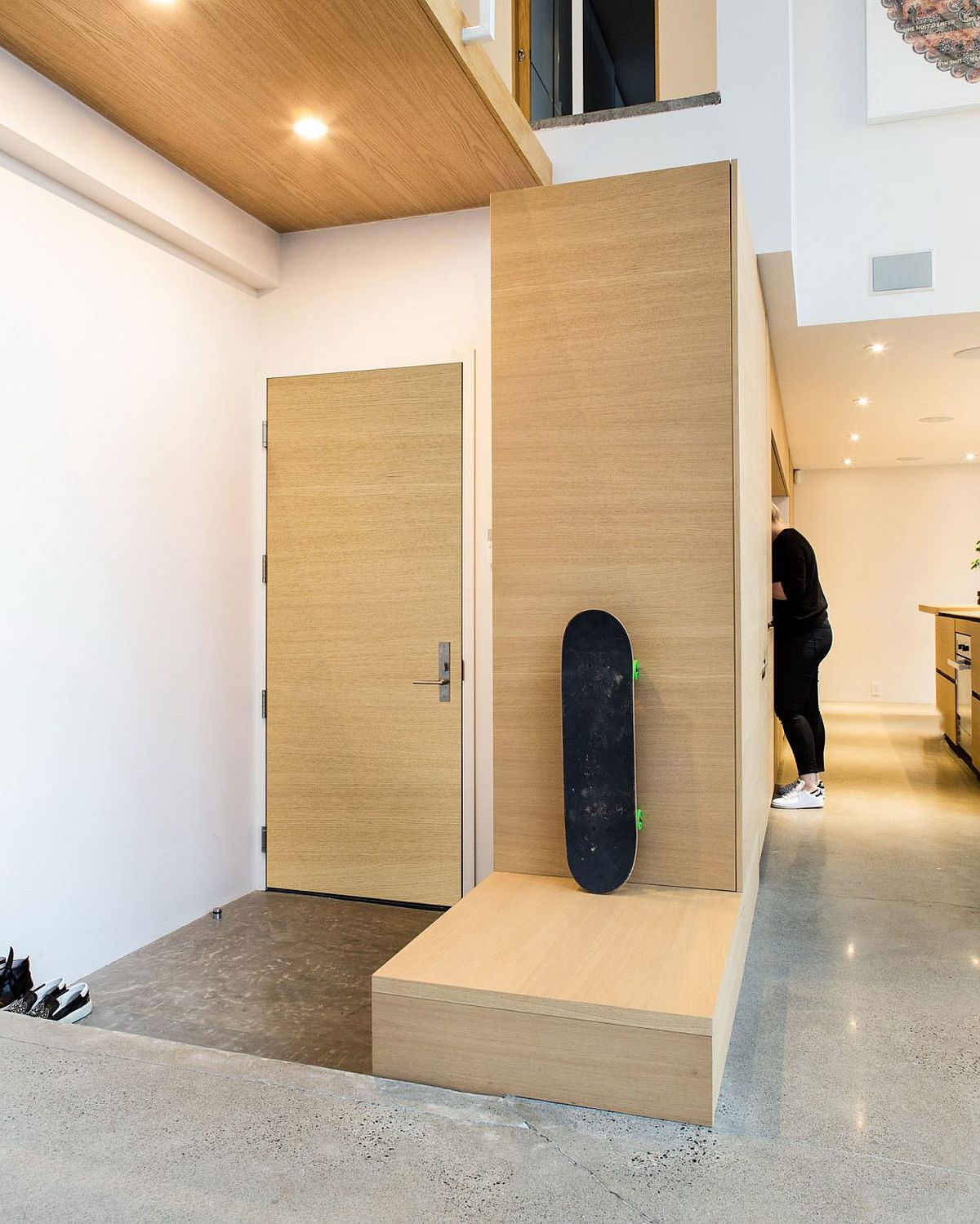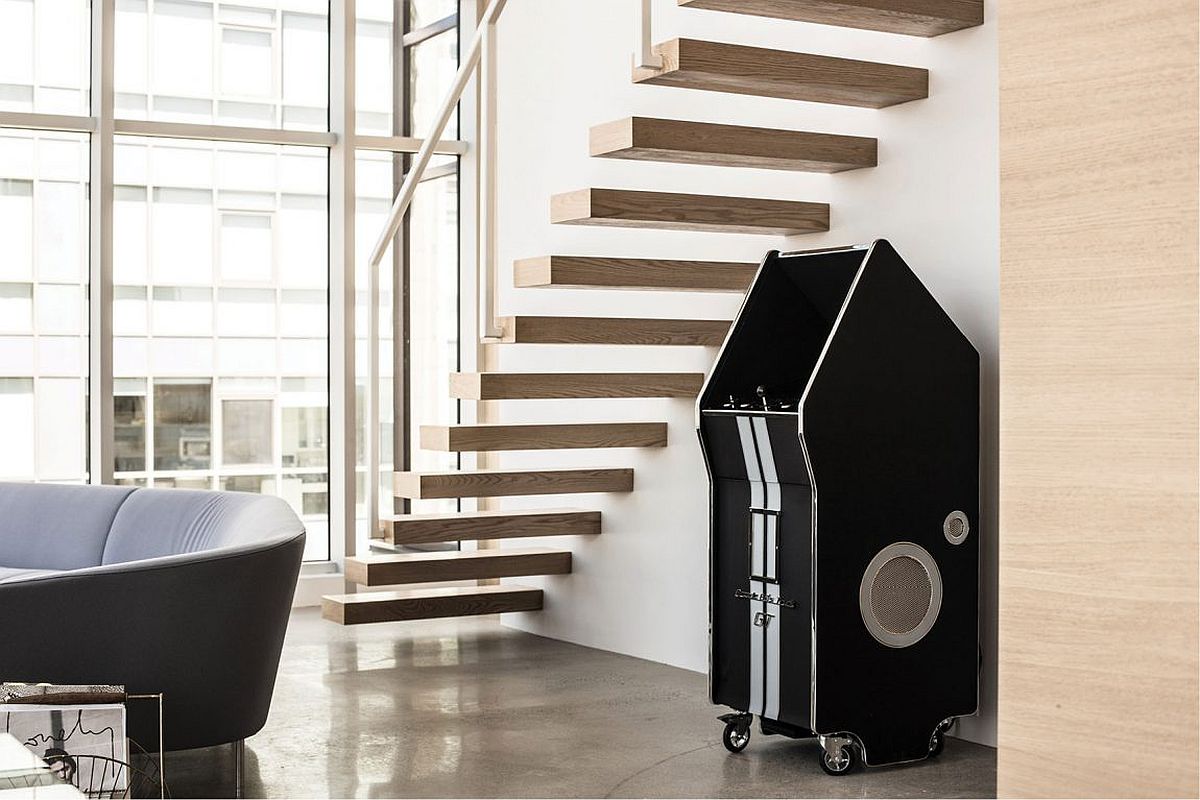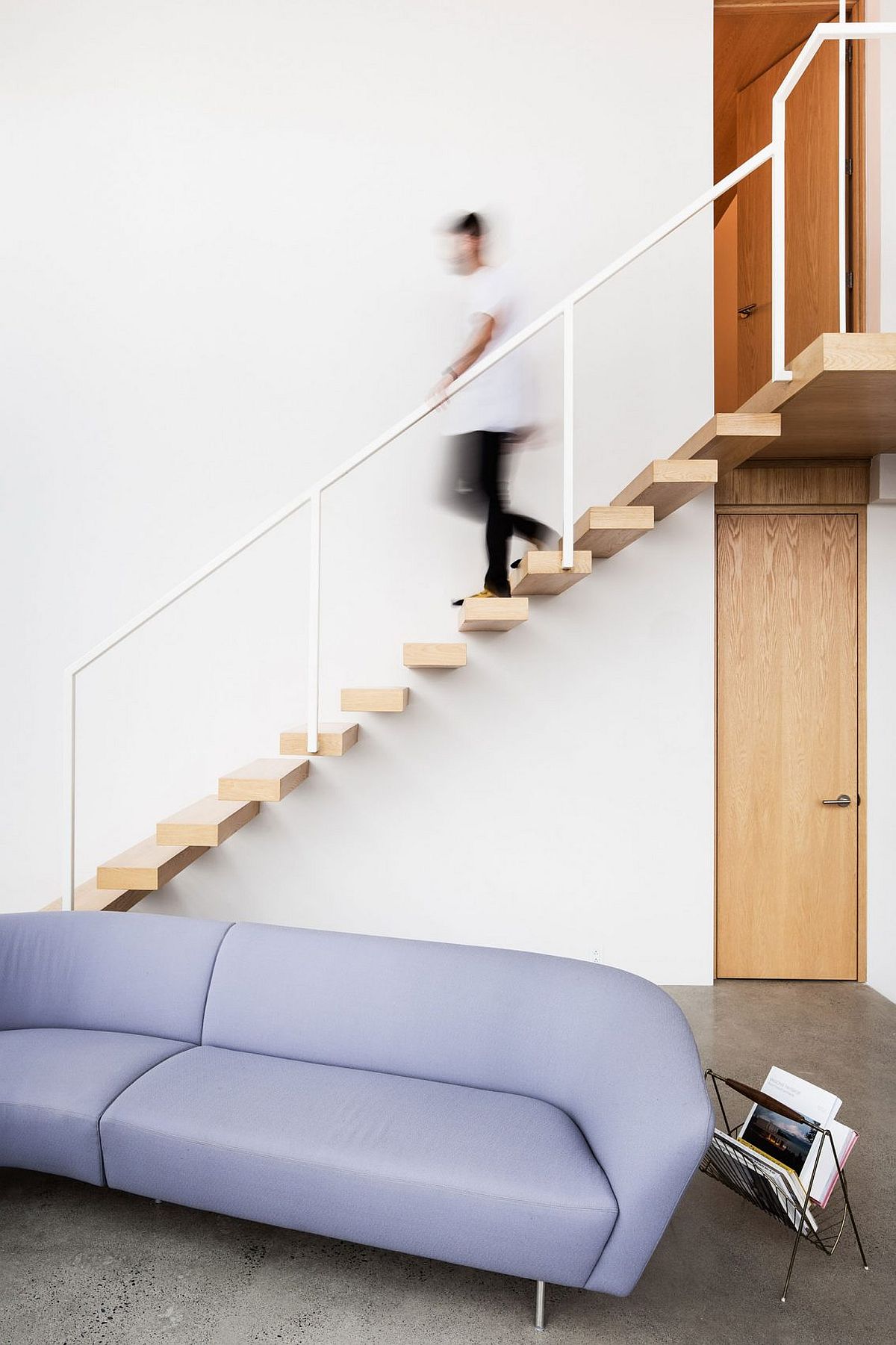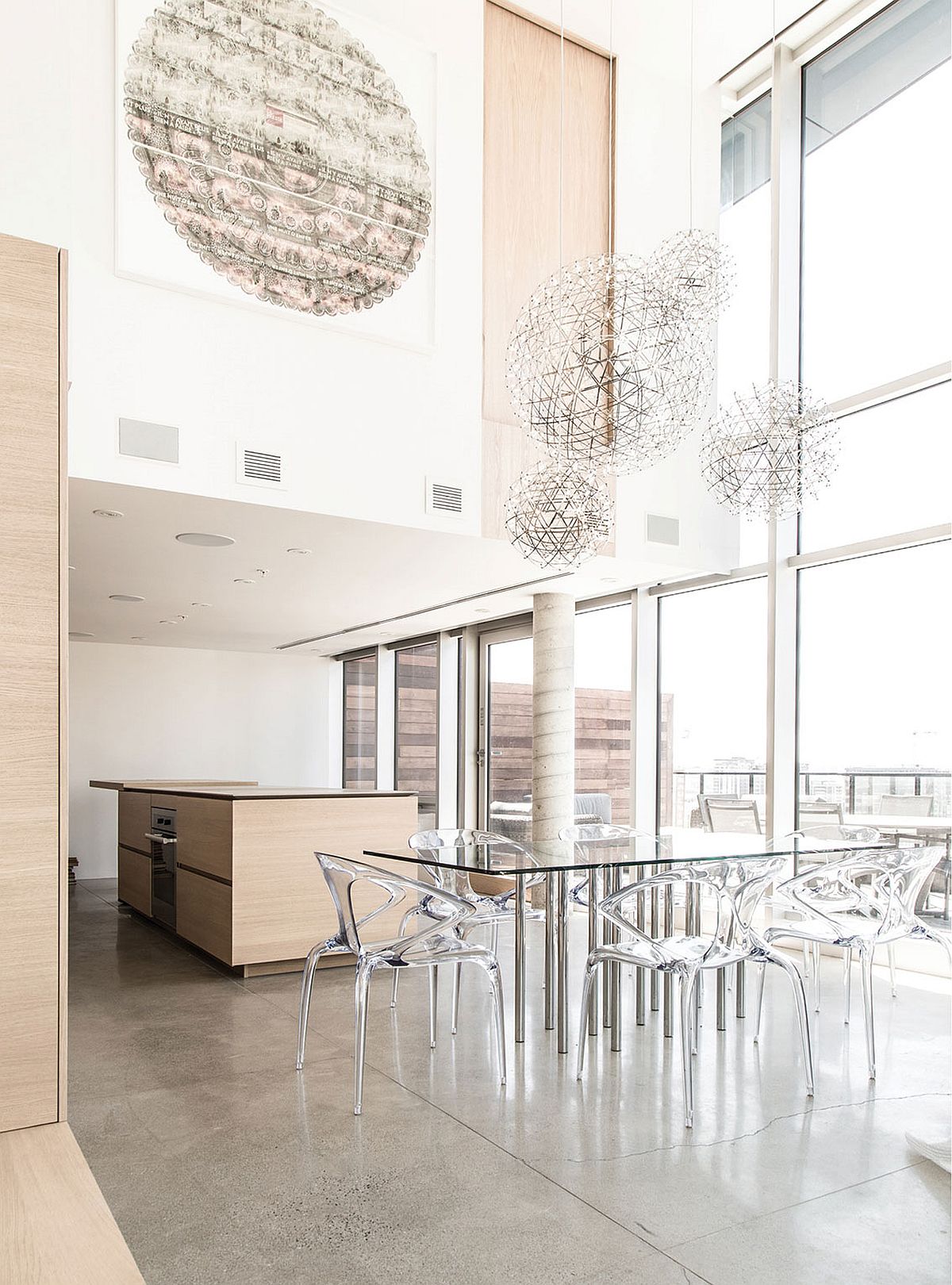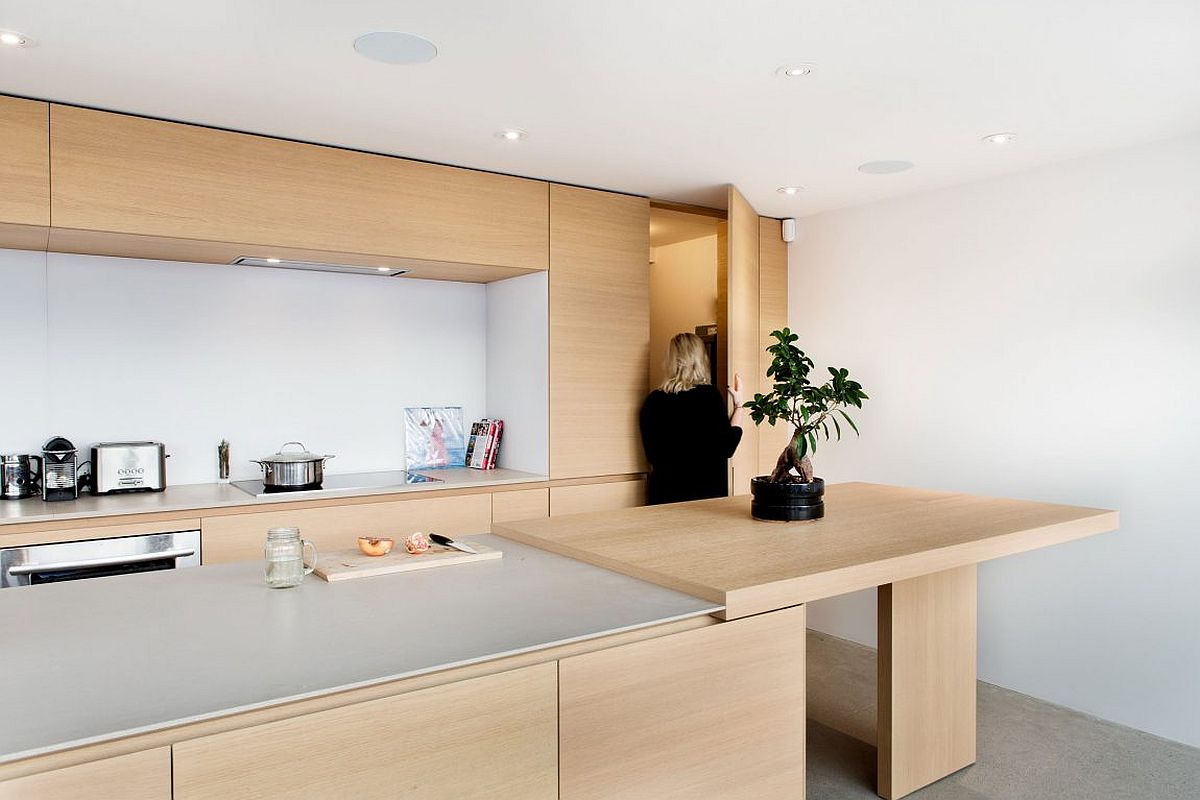 RELATED: Luxurious Penthouse Apartment in Singapore Allows to Park Your Supercar Indoors, Literally!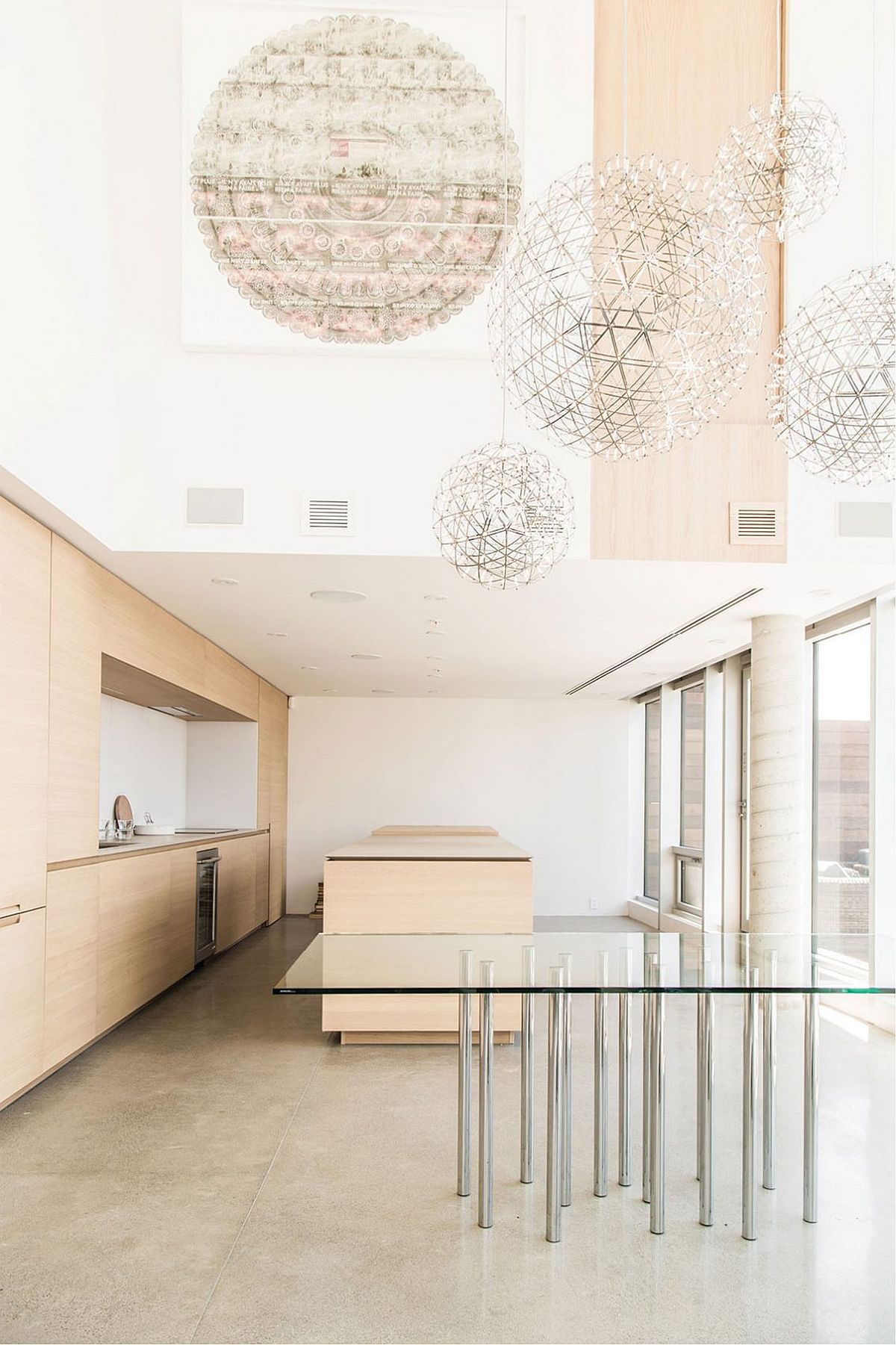 The space is minimally dressed, white is predominant. The floors are left on the concrete slab. The wood was used to mark certain elements such as the built-in furniture and the interior doors. In order to mark the difference between private and common spaces, the type of wood differs depending on the character of the spaces; oak mainly in the kitchen and the living room, walnut for the bedroom furniture.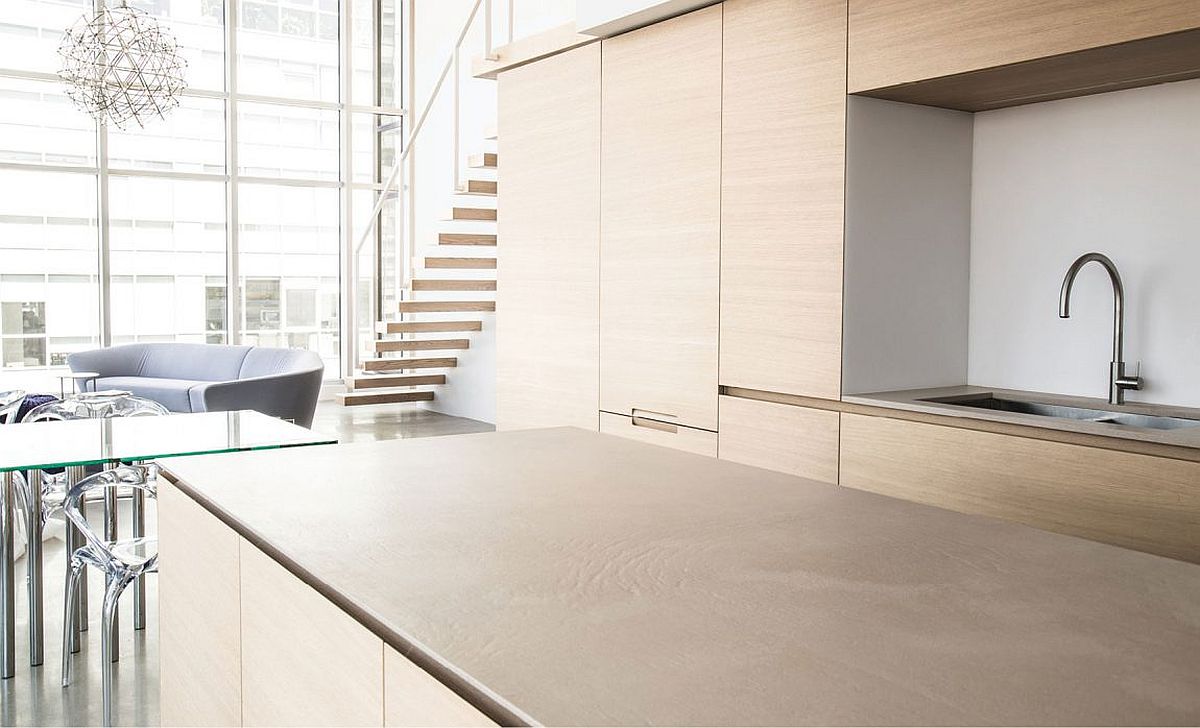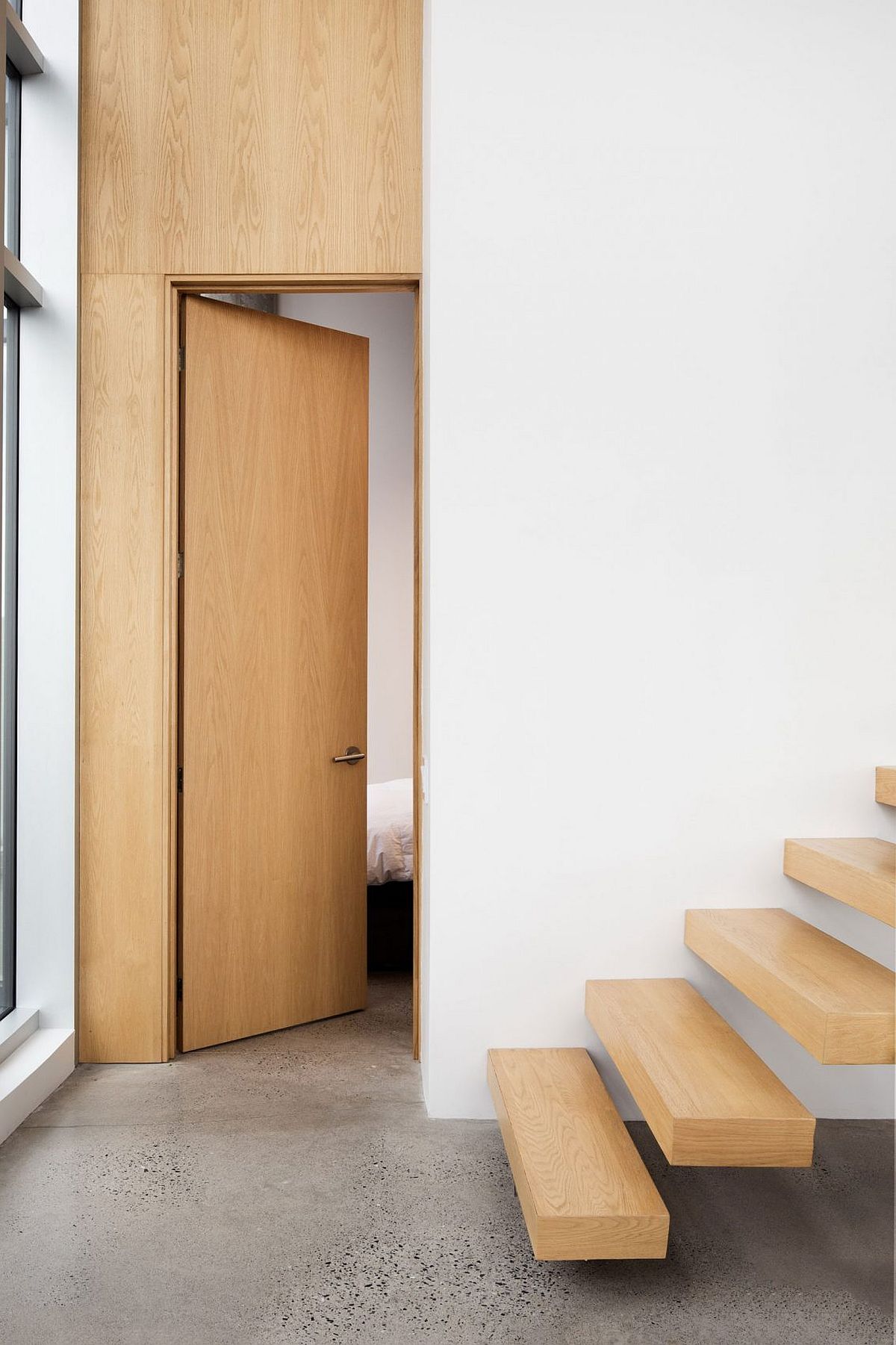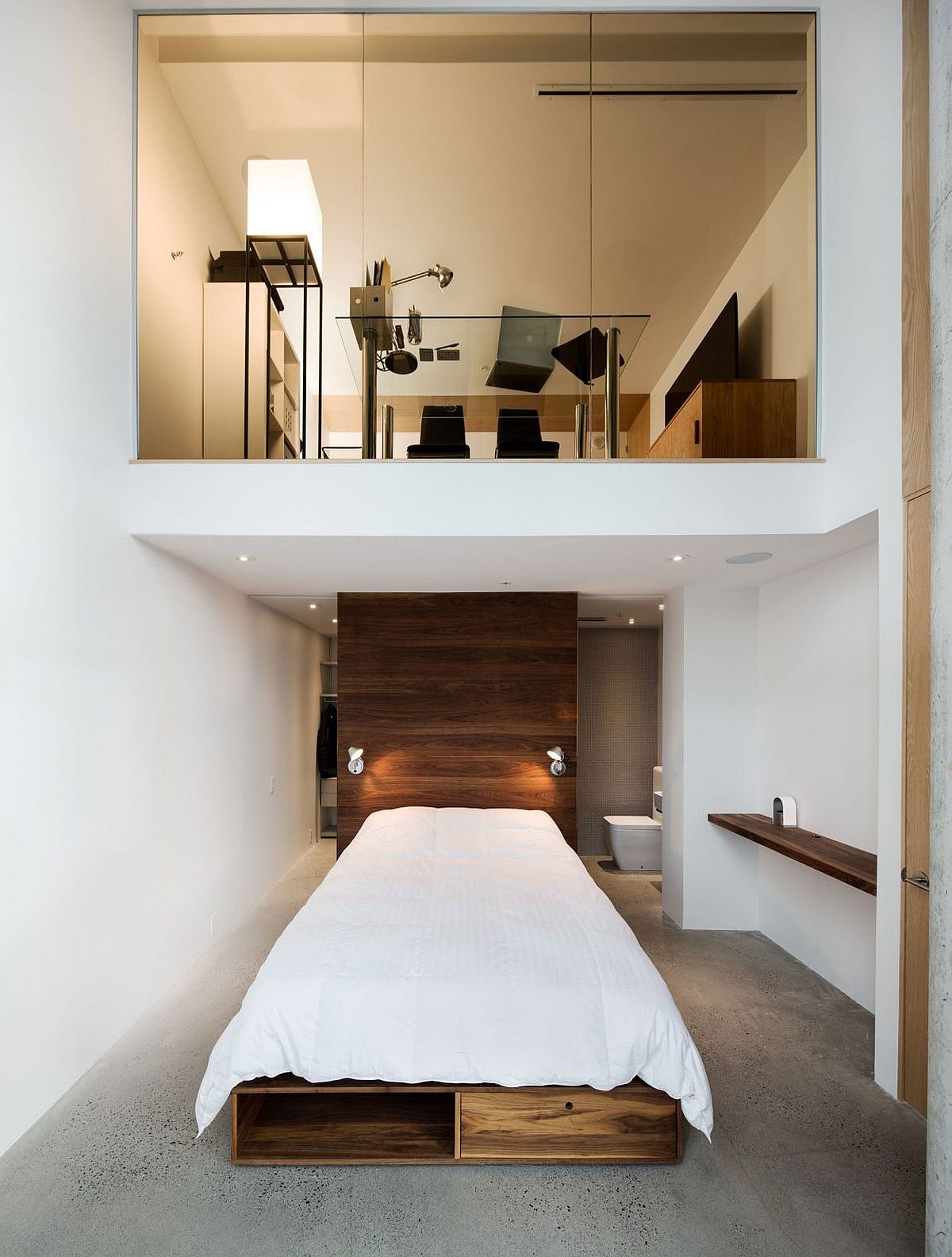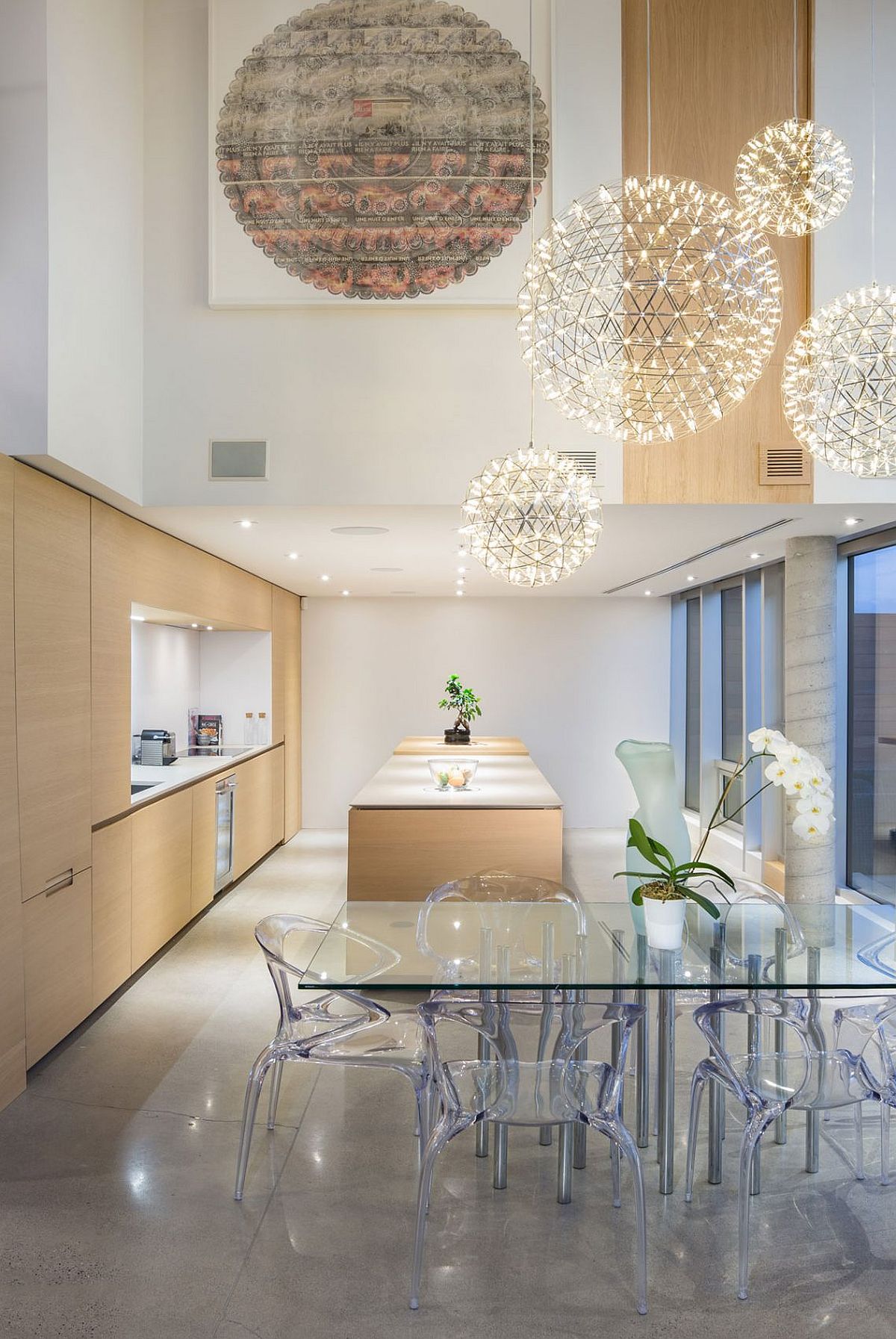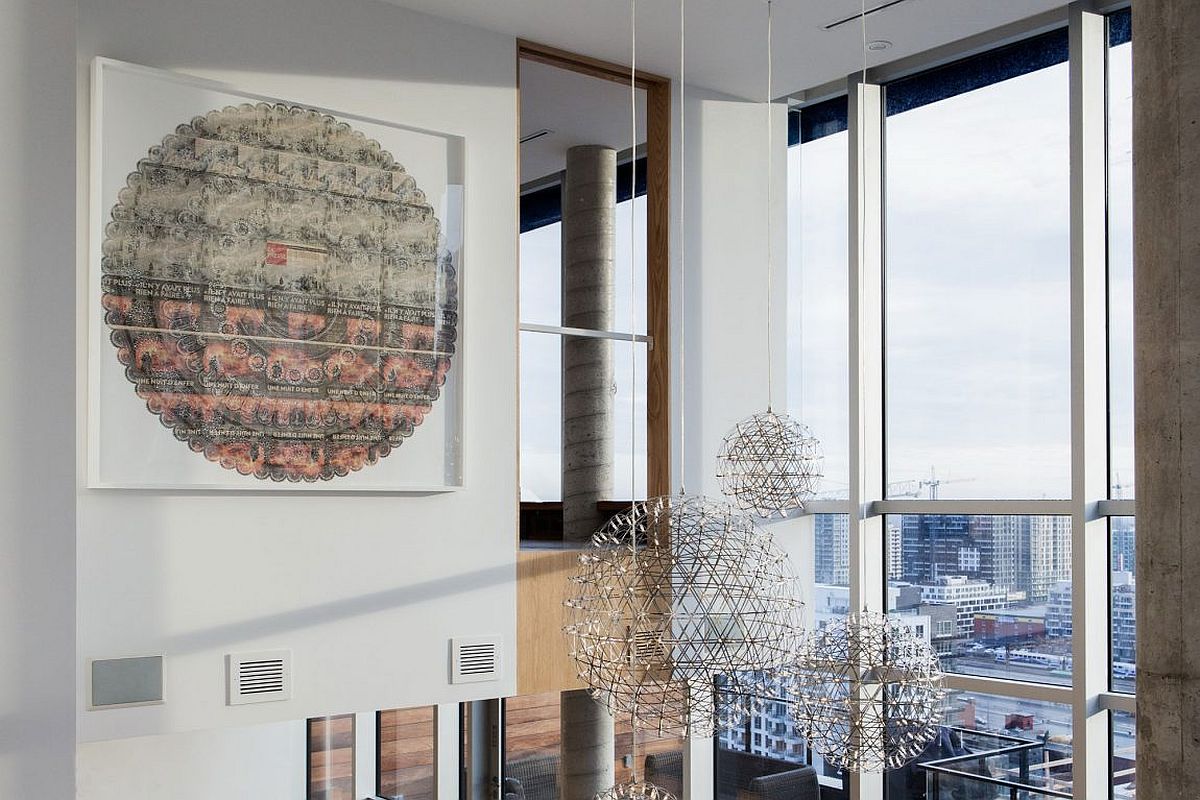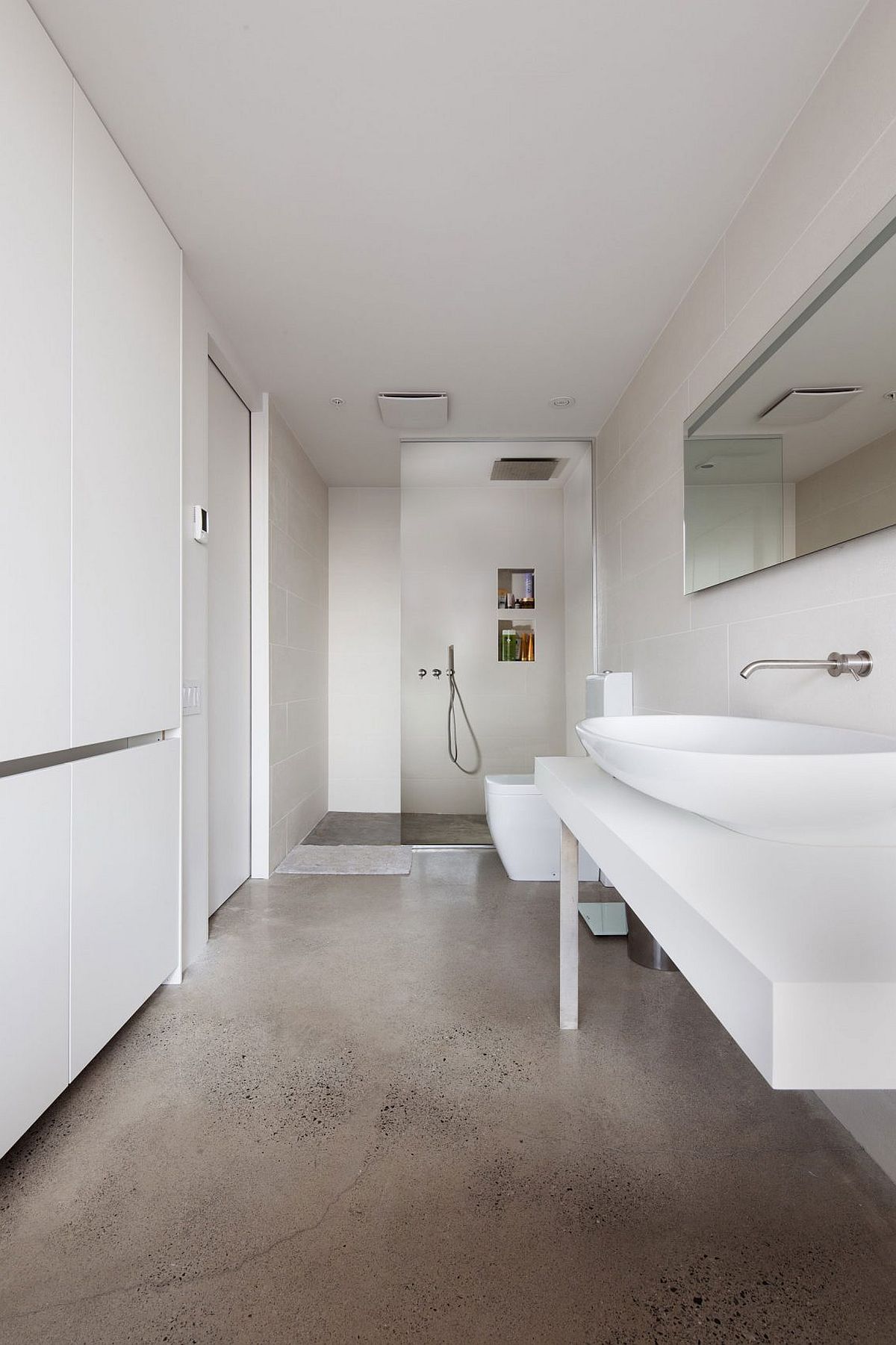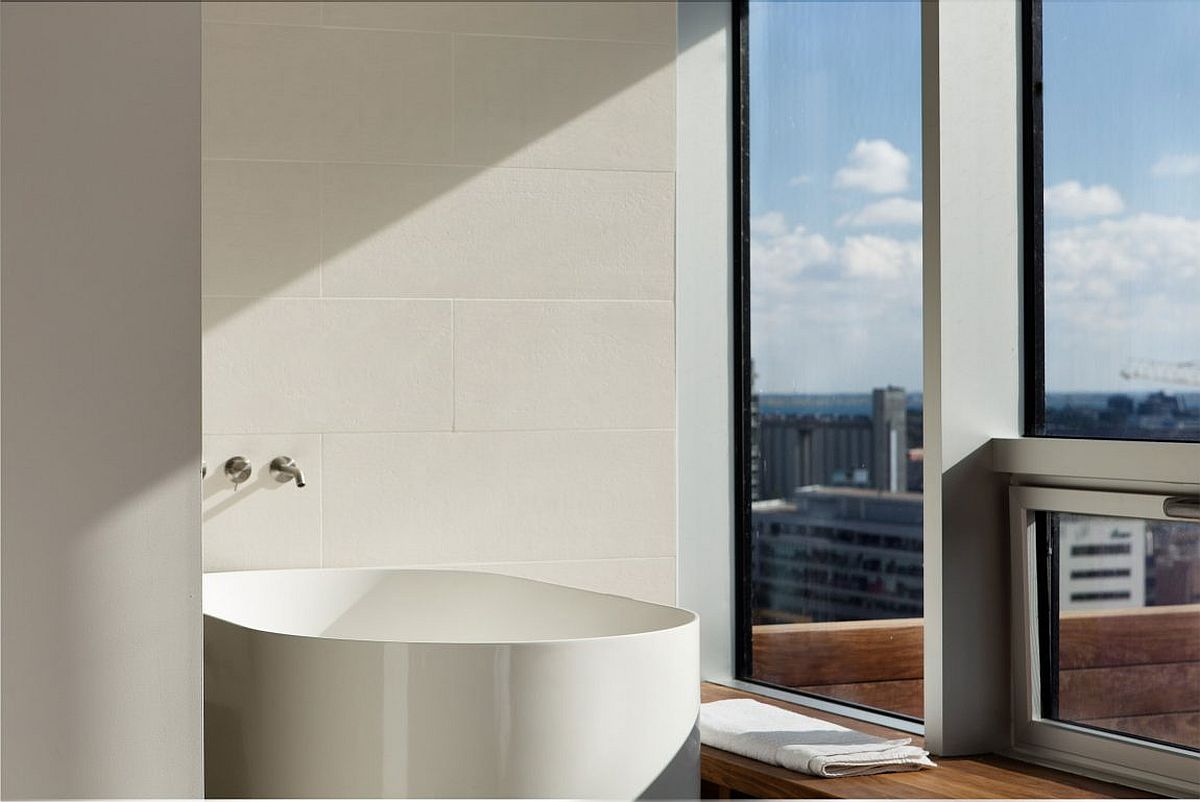 You're reading Dazzling View of Cityscape: Minimal Penthouse Brings Downtown Montreal Indoors, originally posted on Decoist. If you enjoyed this post, be sure to follow Decoist on Twitter, Facebook and Pinterest.