There is always something exceptional charming about gorgeous Parisian homes that bring along with them the iconic aura of the city itself! But this three-story residence on the outskirts of Paris is even more unique and ingenious thanks to architect Andrea Mosca's use of stepped beech wood shelves that become the focal point of a rejuvenated interior. Renovated and transformed from a dark and inconvenient home into a bright and light-filled modern hub, the Bookshelf House maximizes space even while ensuring that the home seems not sophisticated and inimitable.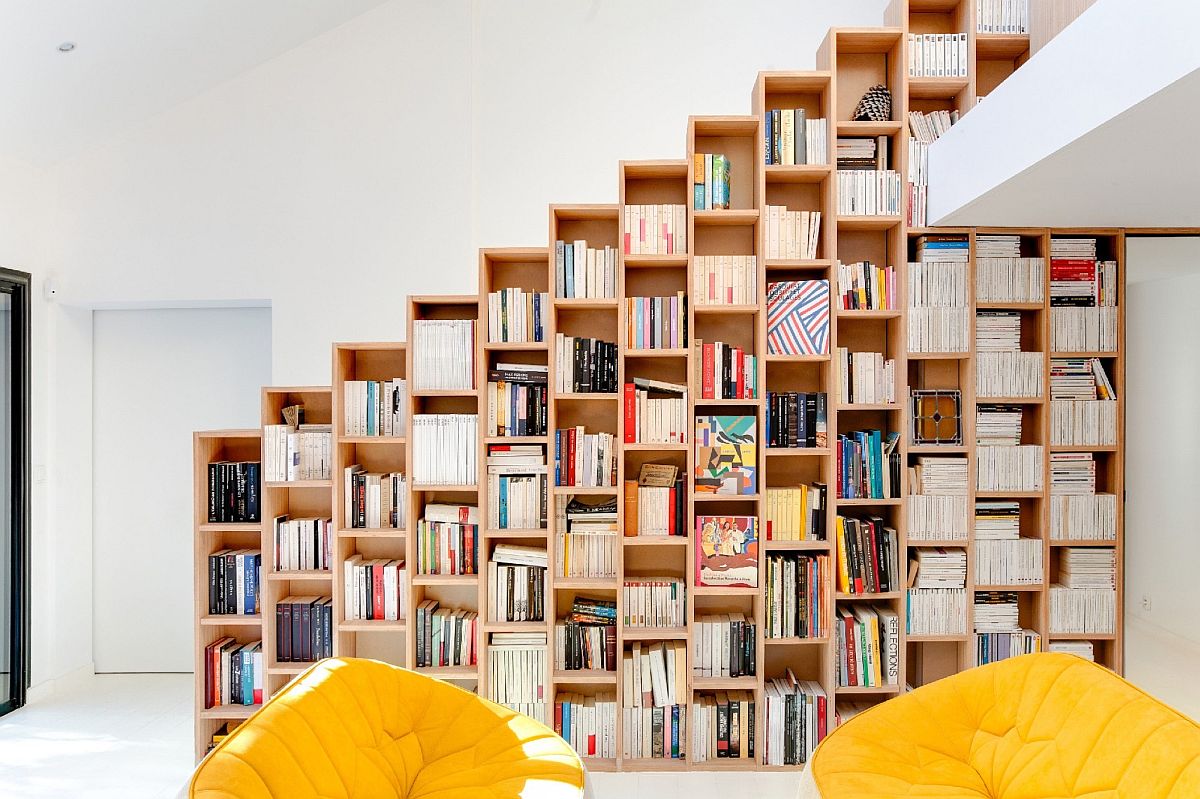 It is the series of stepped wooden shelves that transform the interior of this home and every level of the house is altered by their presence. On the lower level the series of shelves act as a display unit for the living room and also double as staircase railing that seems to flow into the second floor. Here the shelves are transformed into smart storage units and room dividers that combine form and function in an effortless manner. To highlight the presence of these custom shelves even further, a pillar at the entrance of the house is completely covered in mirrors, giving those who step in an instant view of the masterful creation.
RELATED: Shaping Your Home Around a Sculptural Staircase: Posh South Melbourne House 2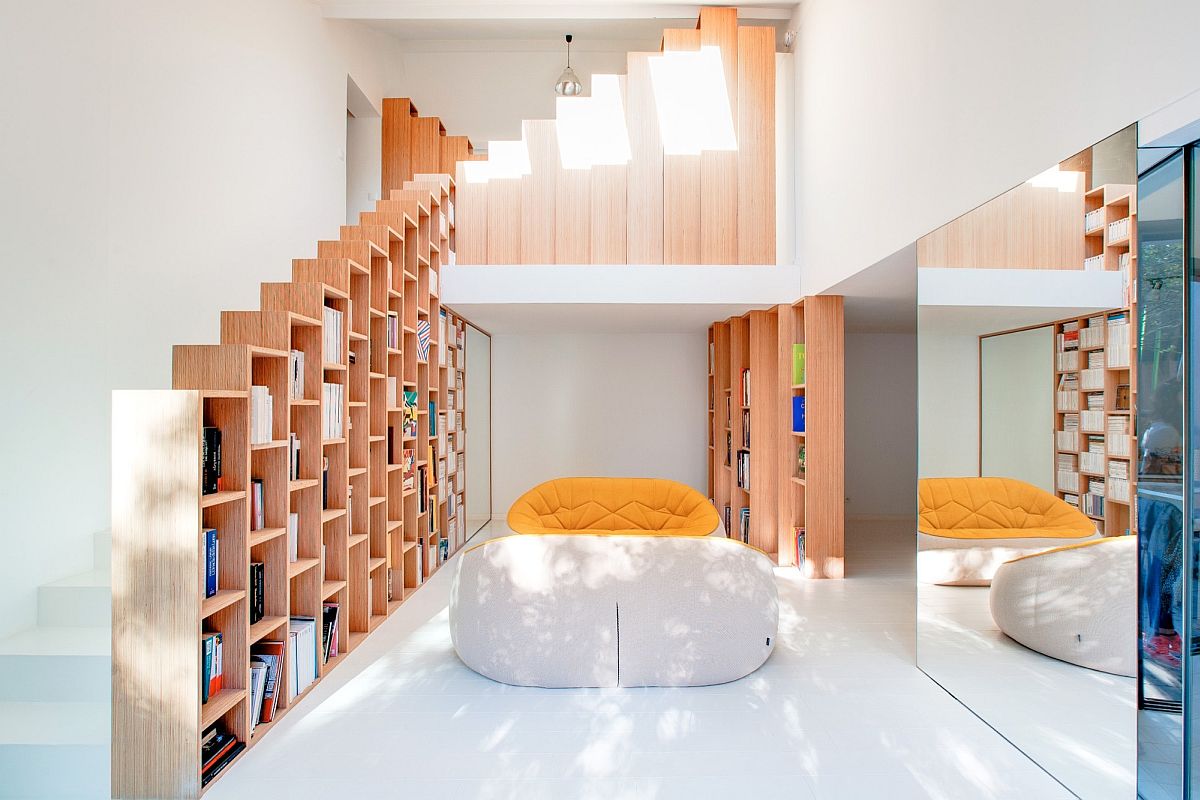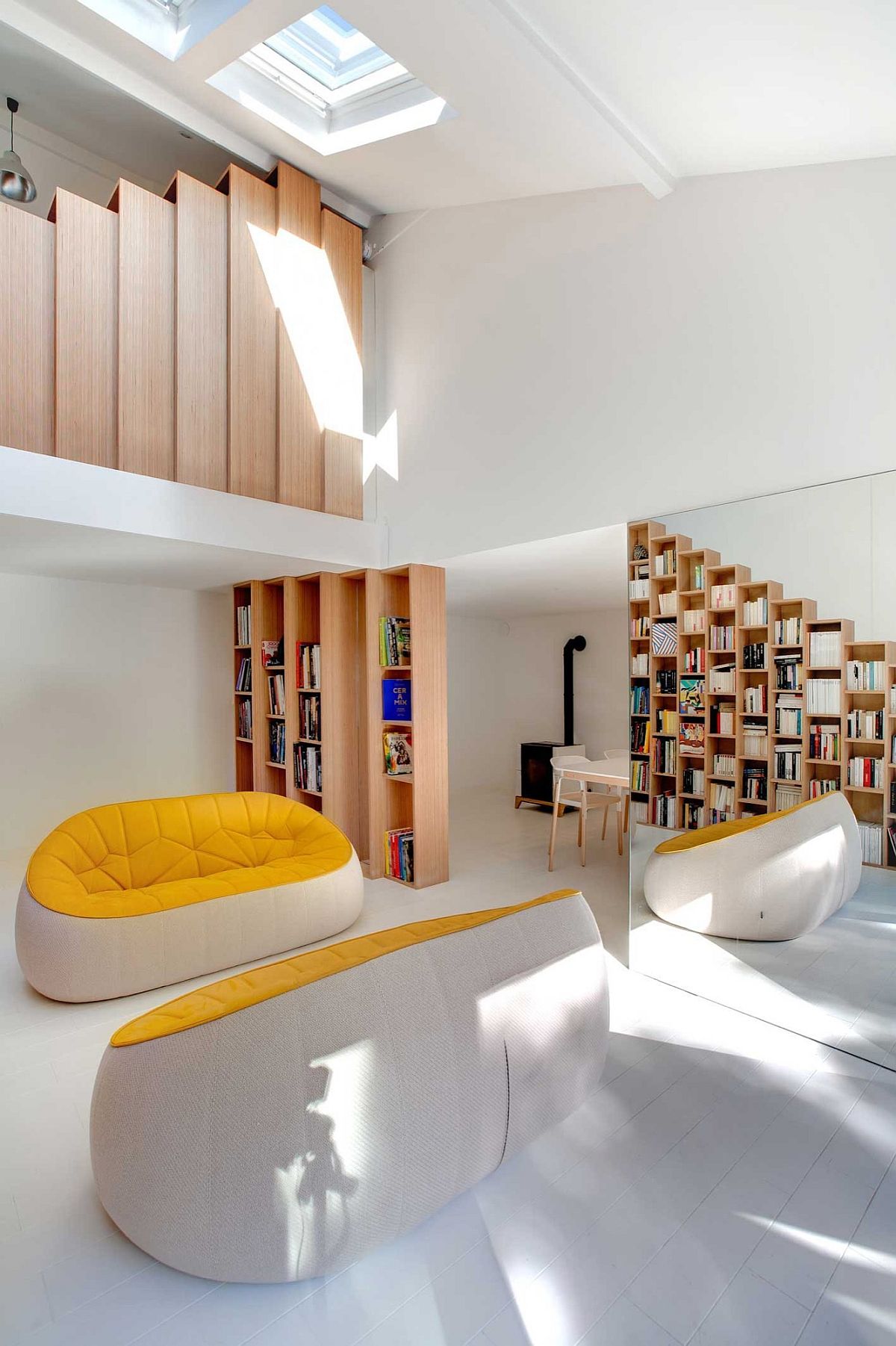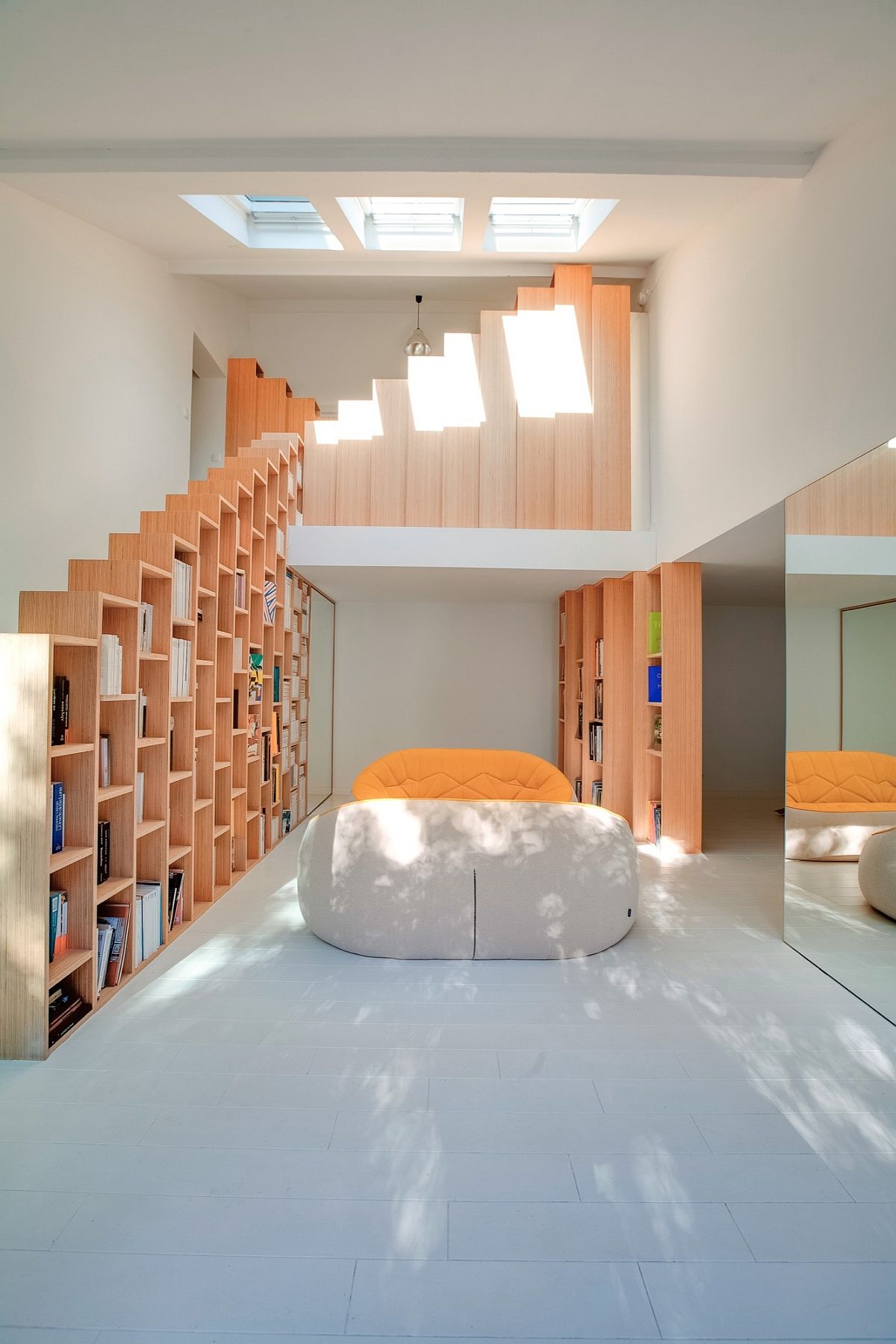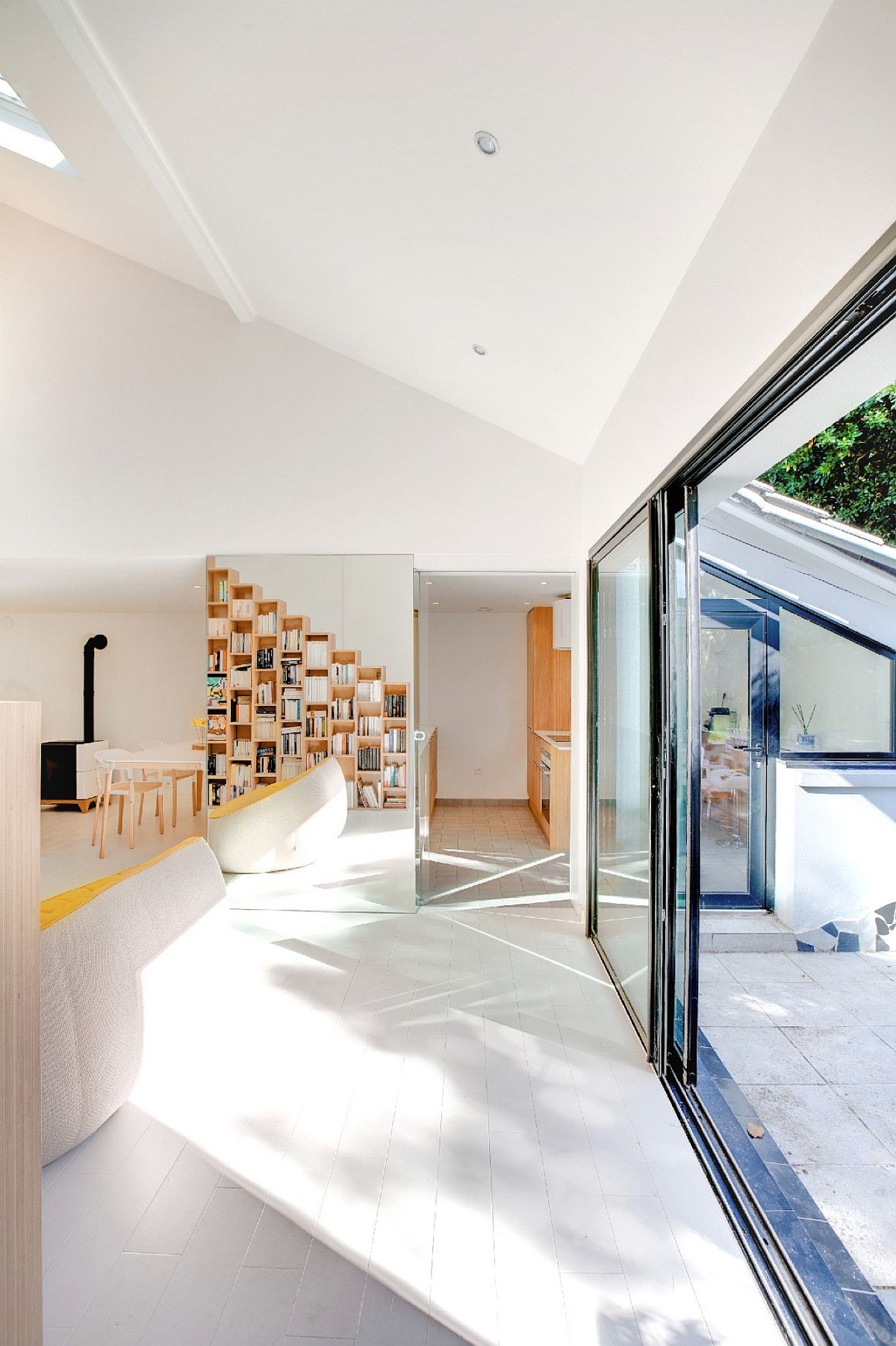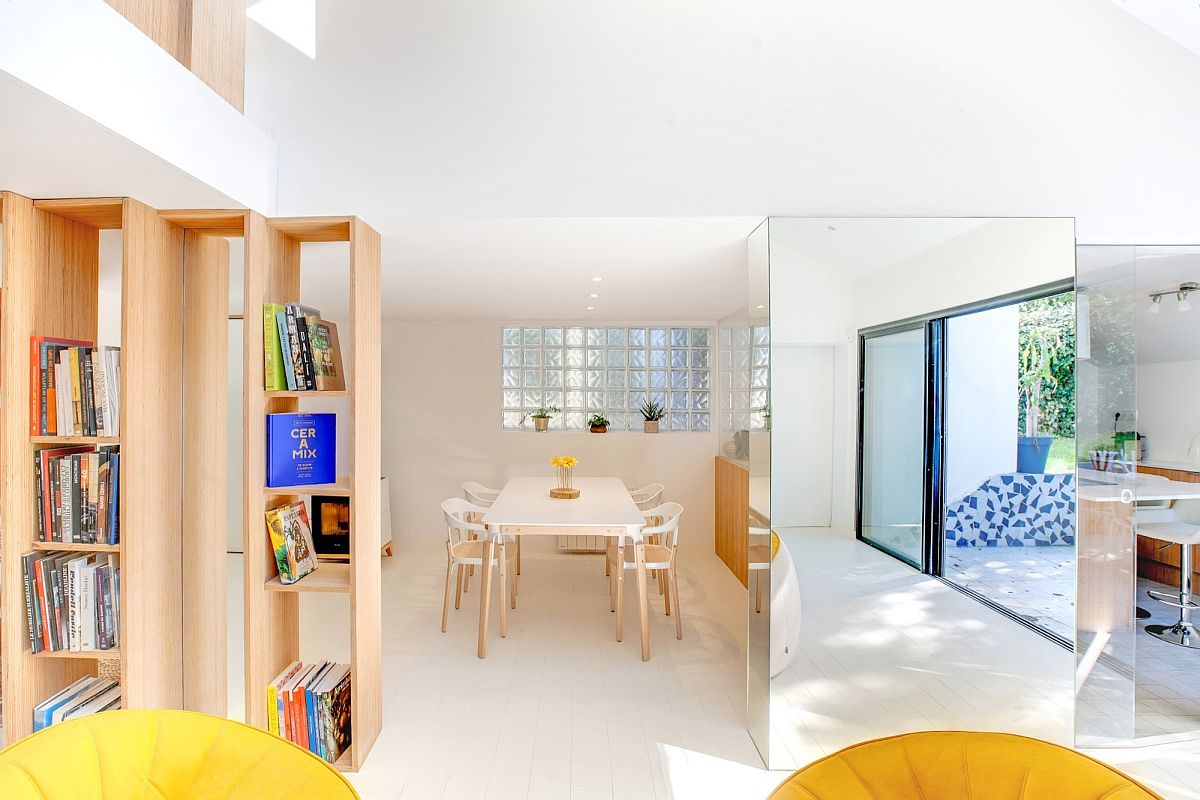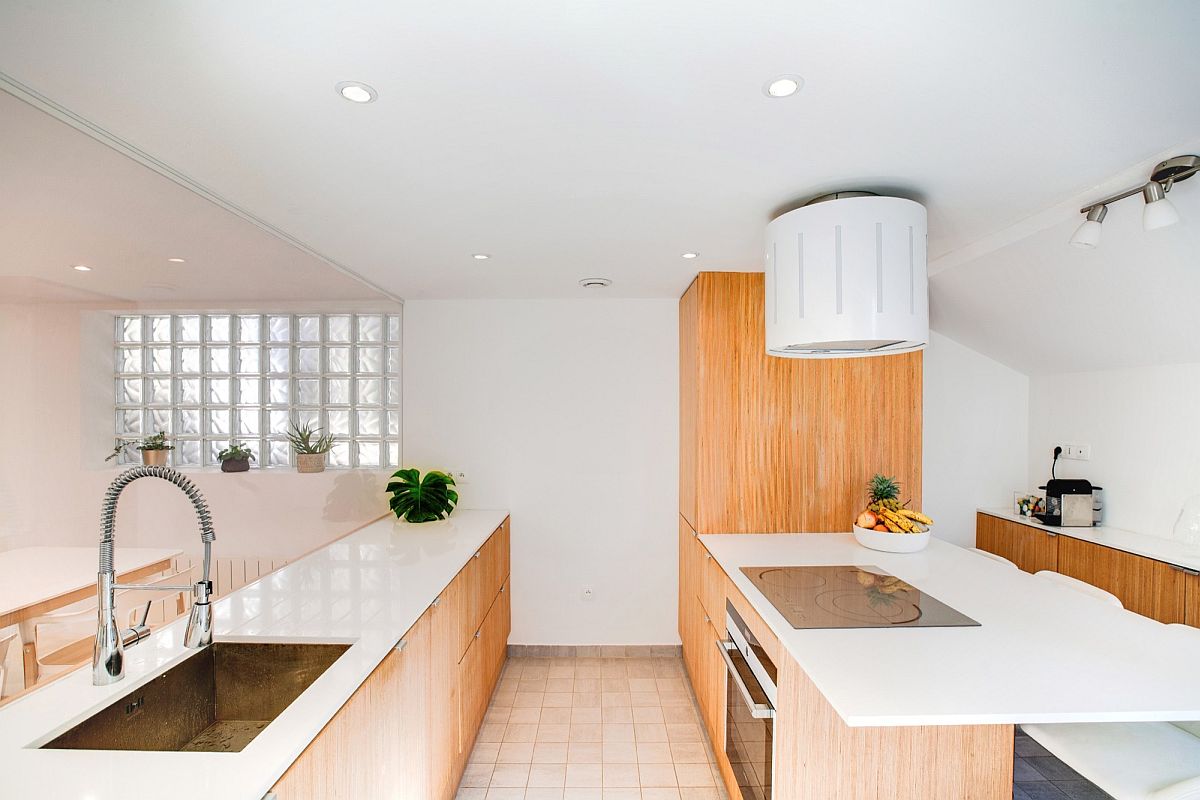 RELATED: Urbane Minimal Design: Sculptural Decor Enlivens Posh Beachside Sydney Home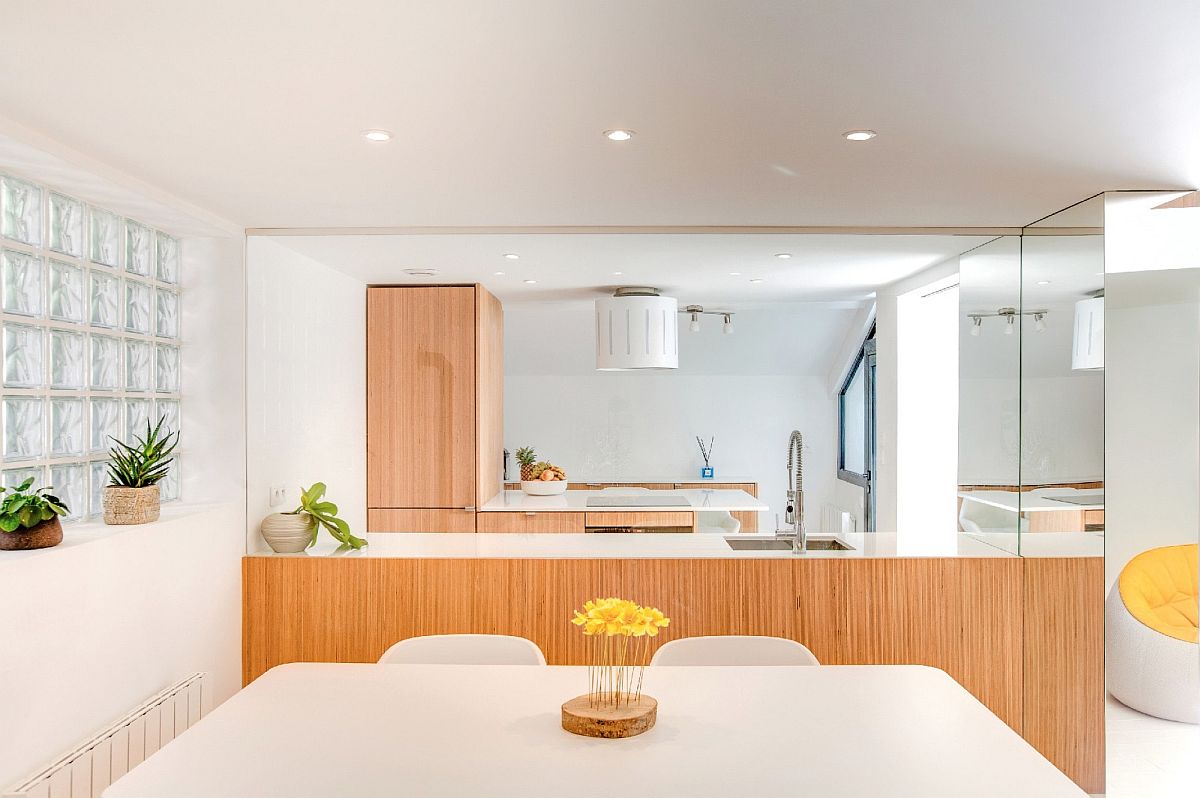 Sliding glass doors, glass walls, a neutral color palette that relies largely on white and understated minimal décor complete a home where it is undoubtedly the bespoke bookshelves that hold sway. It is hard to believe that this sparkling family residence in Paris was once a run-down home! [Photos: Andrea Mosca Creative Studio]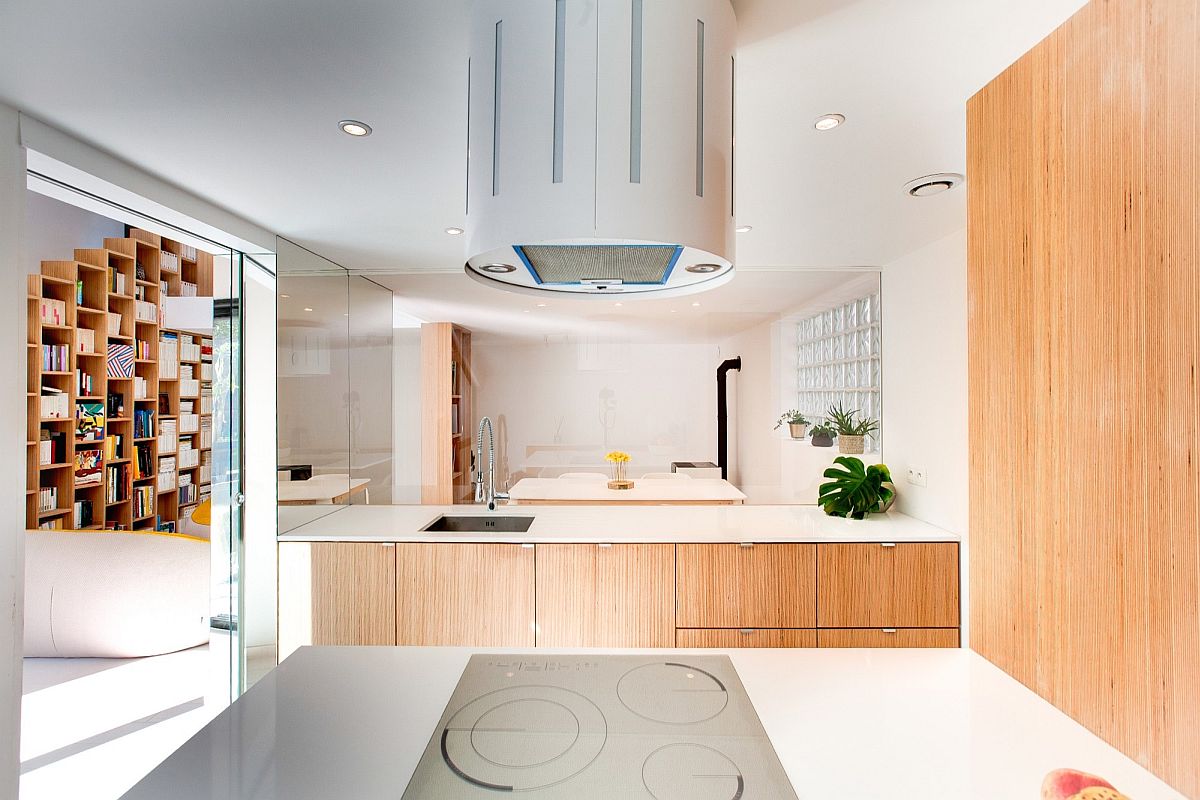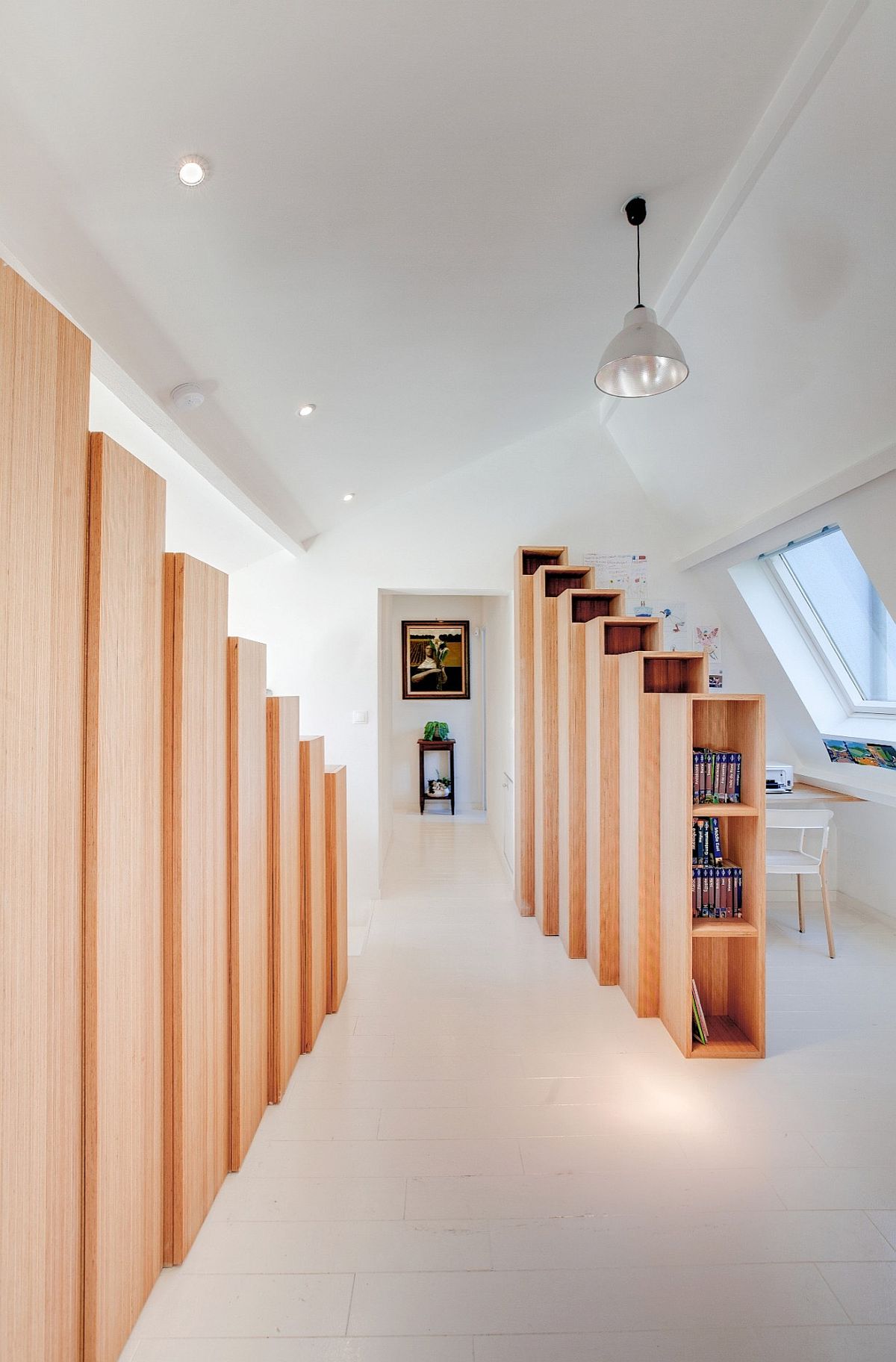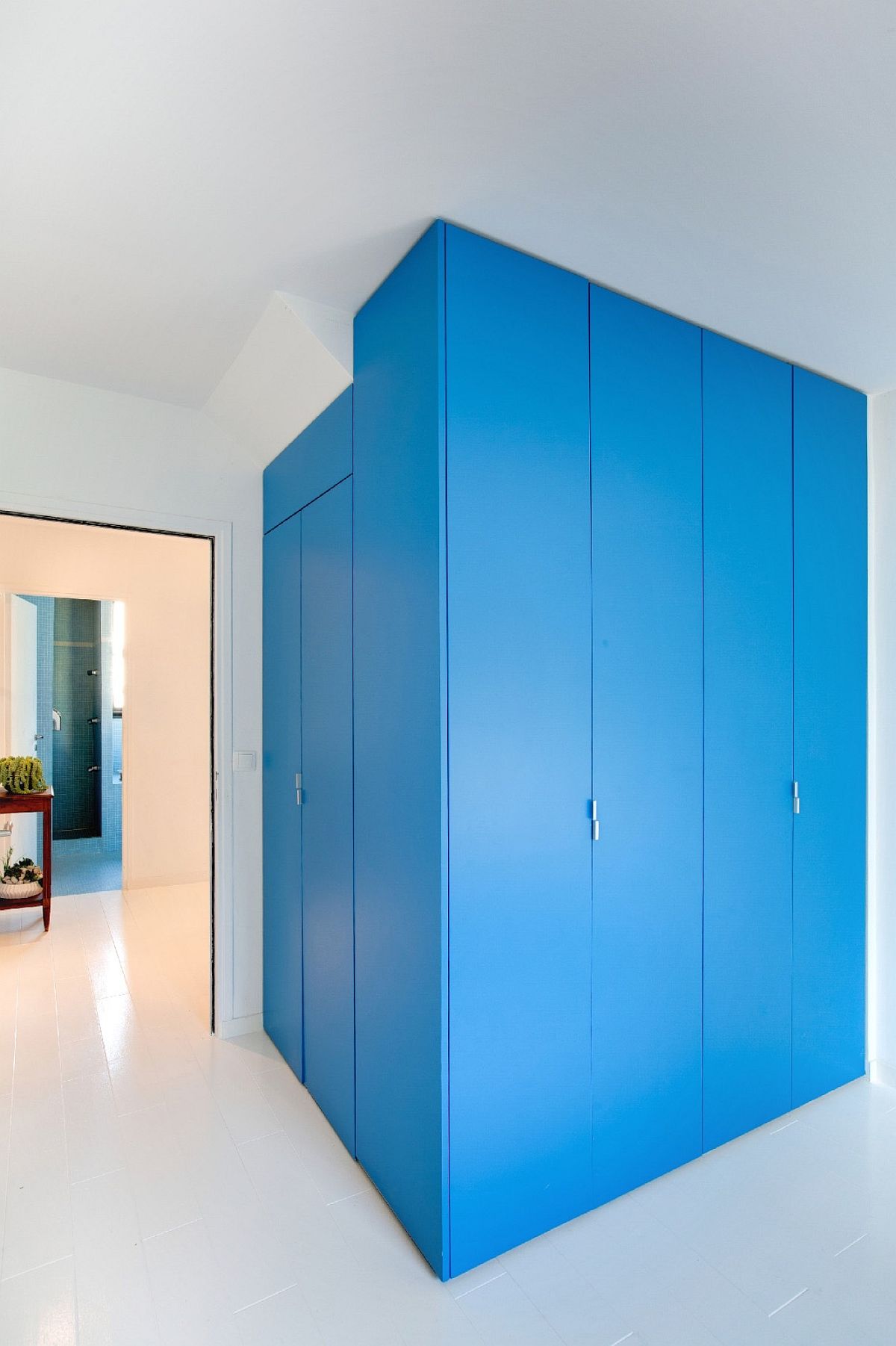 RELATED: 8 Hotel Tips You Can Steal to Up Your Home's Hospitality Quotient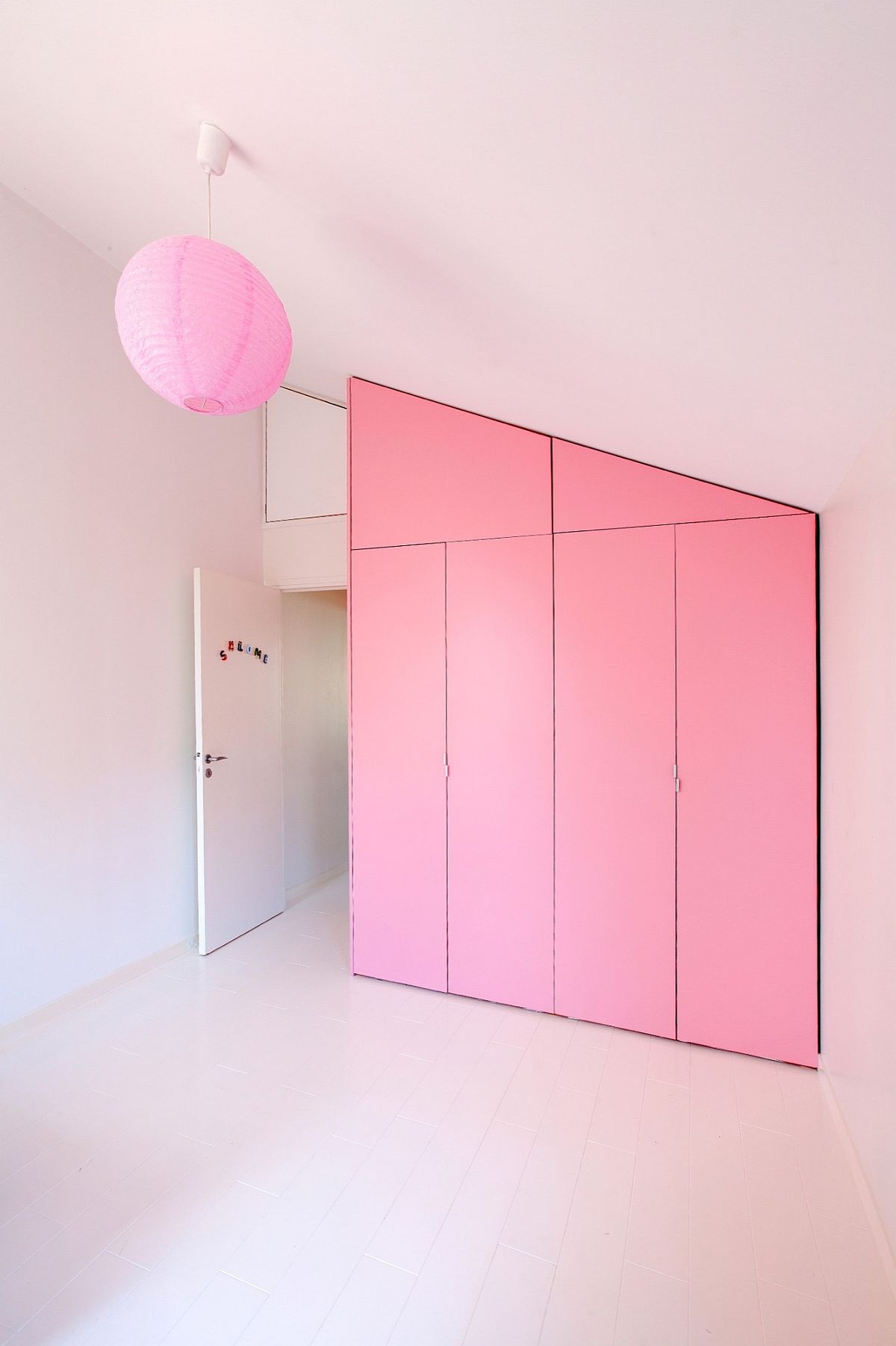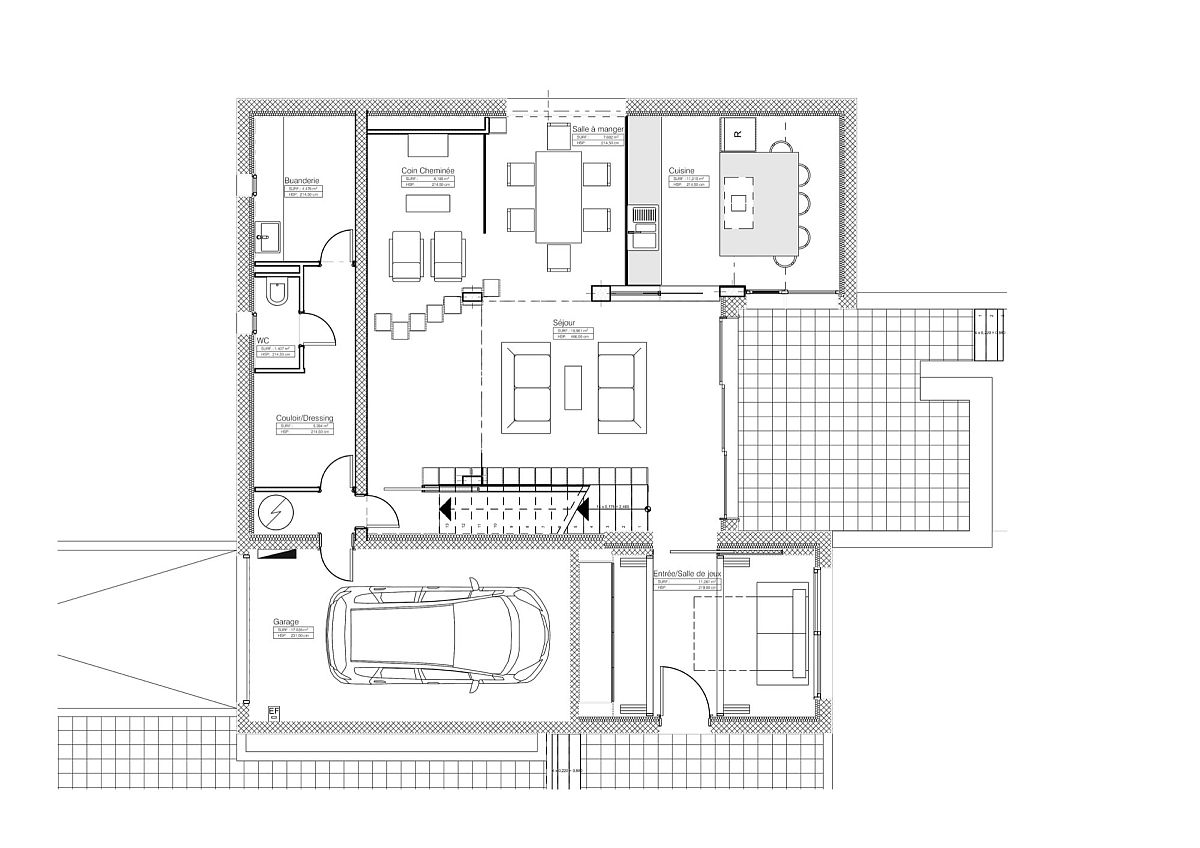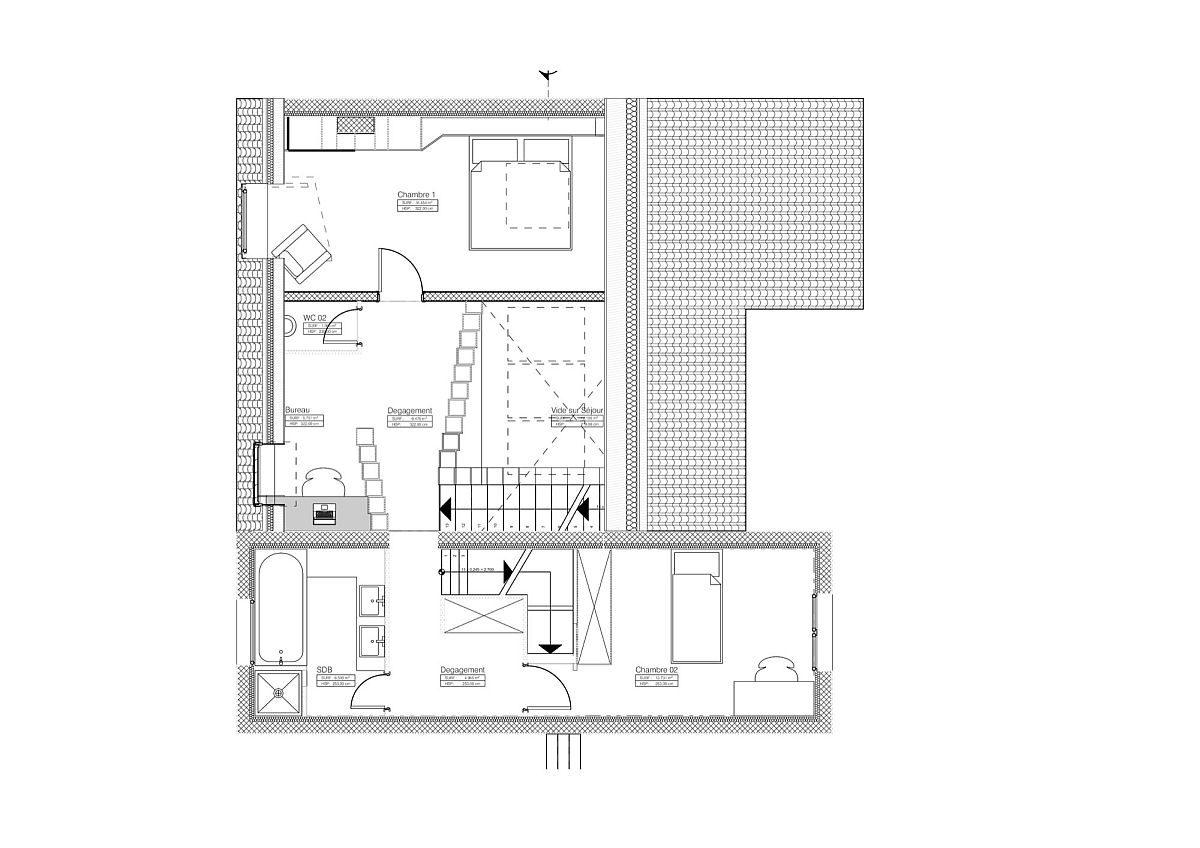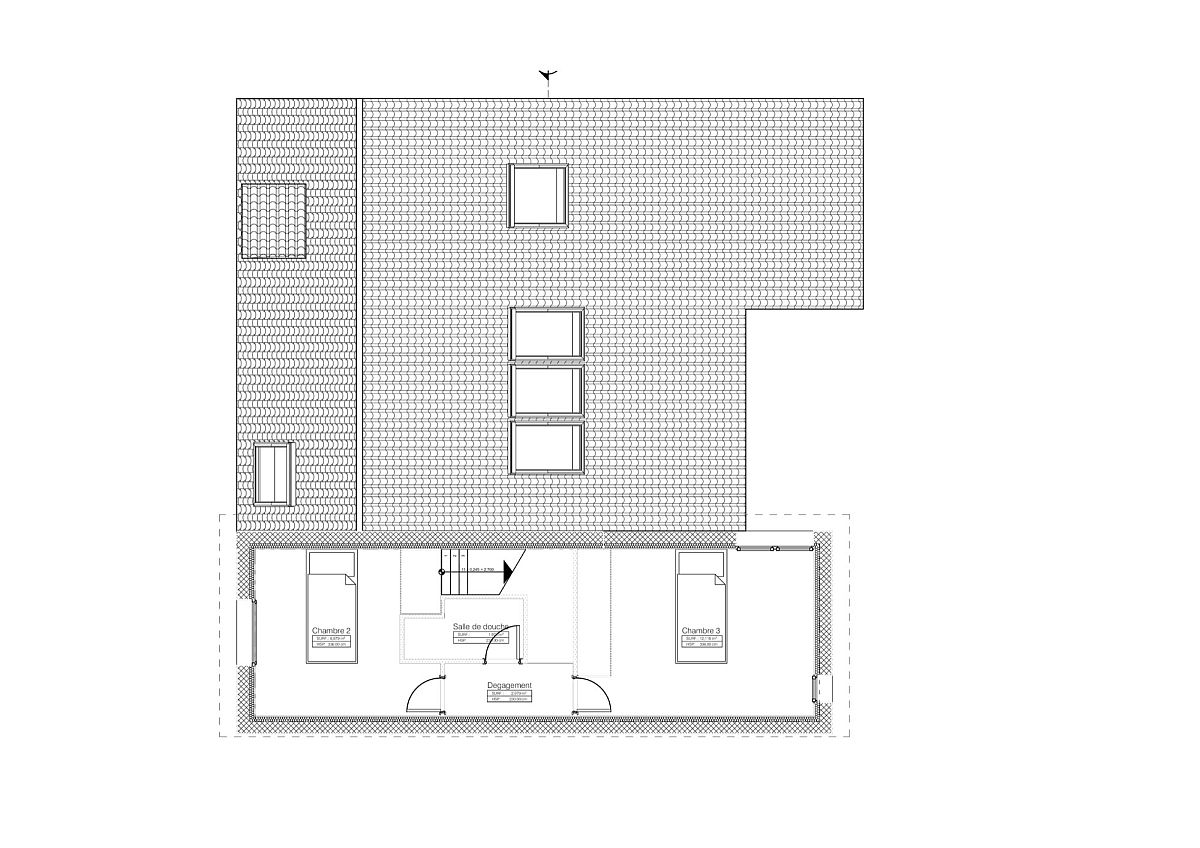 You're reading Custom stepped bookshelves Steal the Spotlight Inside this Posh Paris Home!, originally posted on Decoist. If you enjoyed this post, be sure to follow Decoist on Twitter, Facebook and Pinterest.