Space is indeed relative and what might seem like a congested, small interior for some might feel like a comfy home for others. But 67 square meters is not too much space to work with irrespective of which way you look at it and turning this limited room into an inviting home can be a challenging prospect. Taking up this task and delivering in style are Mayan Studio, Michal Tchwella & Amir Navon, who conjured up and brought to life this cool Tel Aviv apartment. Combing some of the existing architectural features with modern, bespoke space-saving solutions, the apartment seems both cheerful and stylish even while maximizing the available area.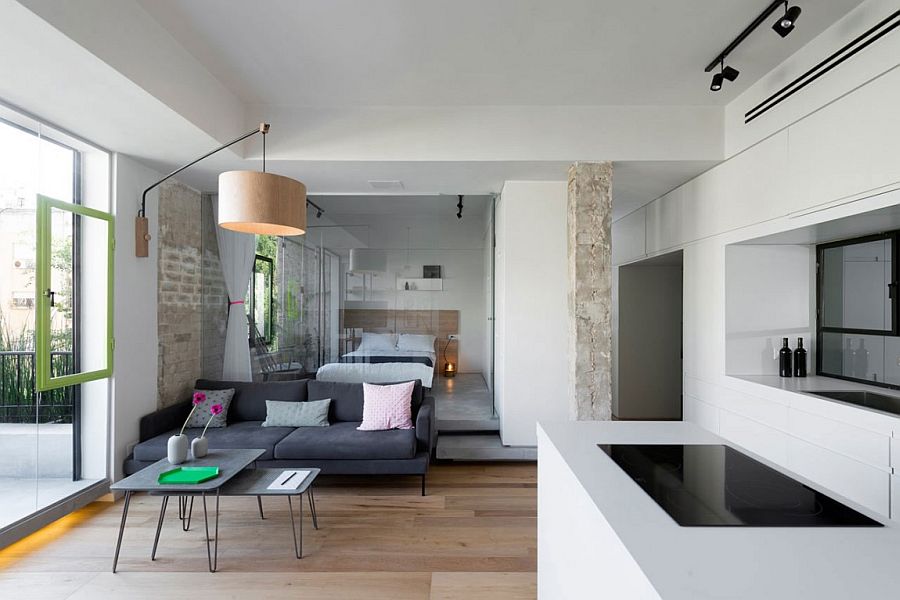 Most tiny home floor plans rely on a central living space that also includes the kitchen and dining area and this Tel Aviv apartment is not too different in this regard. The living area is filled with minimal décor and a swiveling TV stand (more like a metallic pole) makes sure that bulky cabinets or entertainment centers are simply not necessary. Even the bookshelf with metallic pipes and wooden shelves reinforces this philosophy as the kitchen island with extended countertop serves as the dining area. This central zone is the heart of the house with two bedrooms, bathrooms and balcony completing the apartment.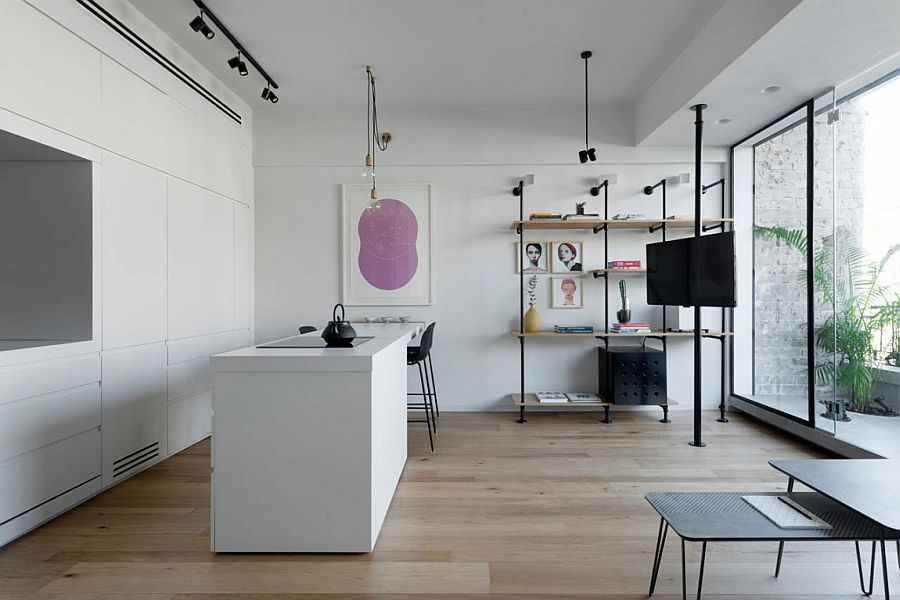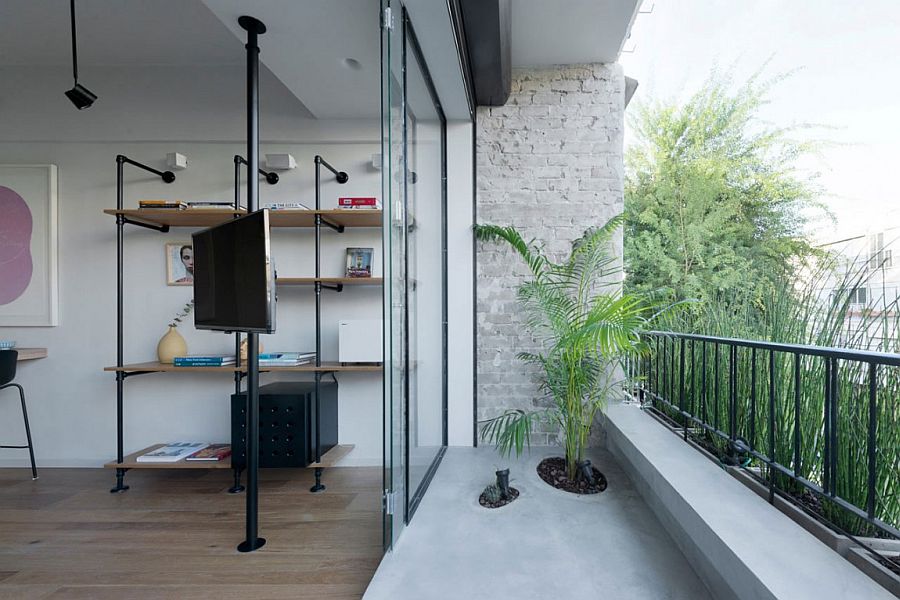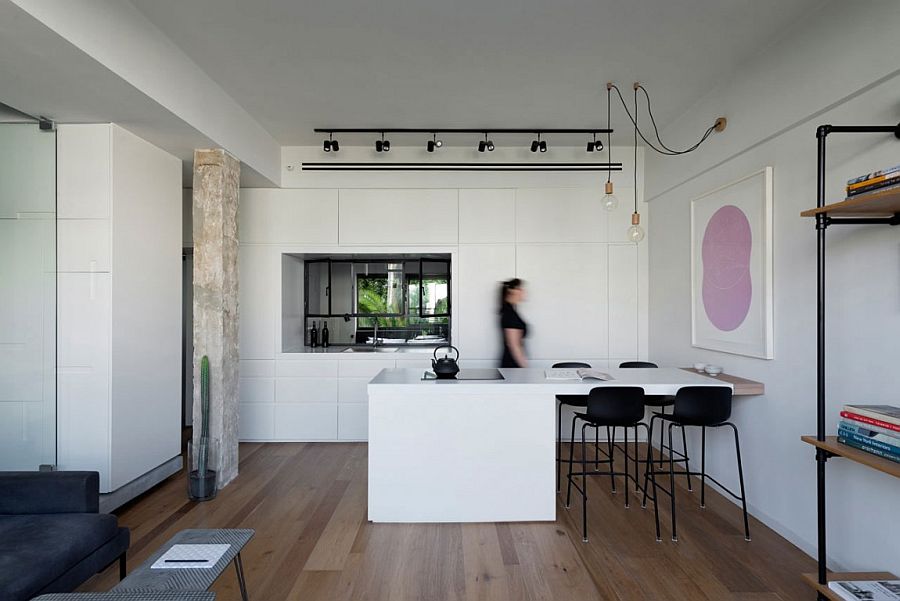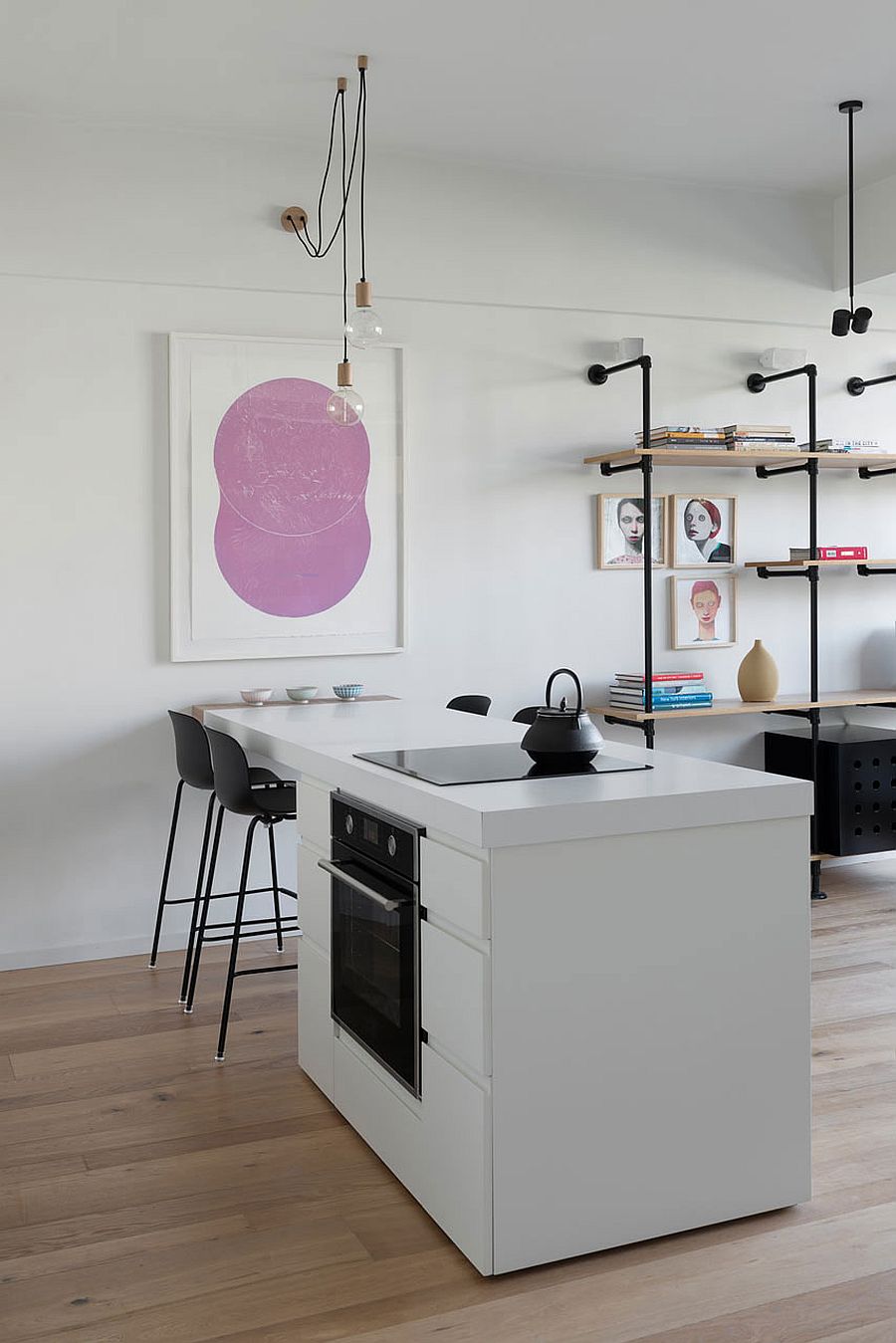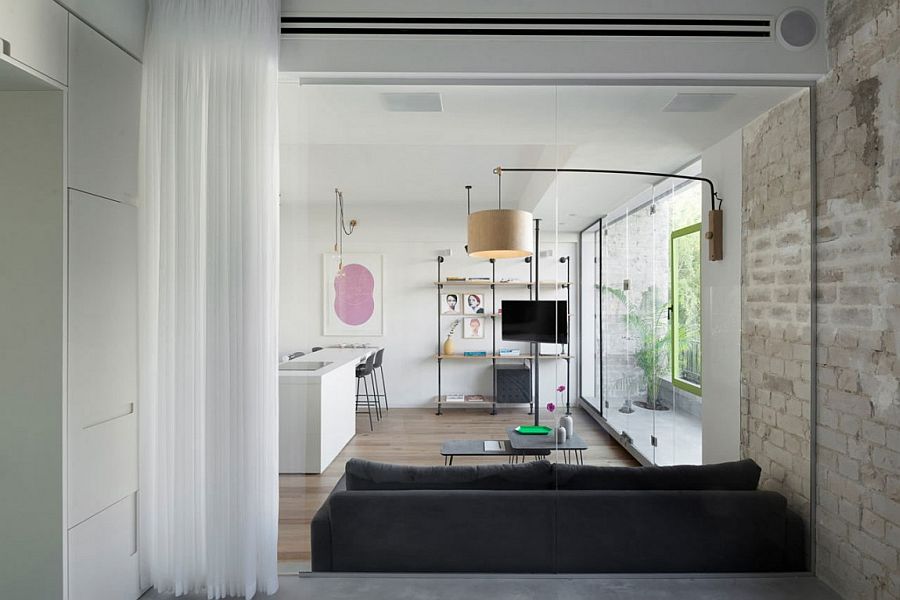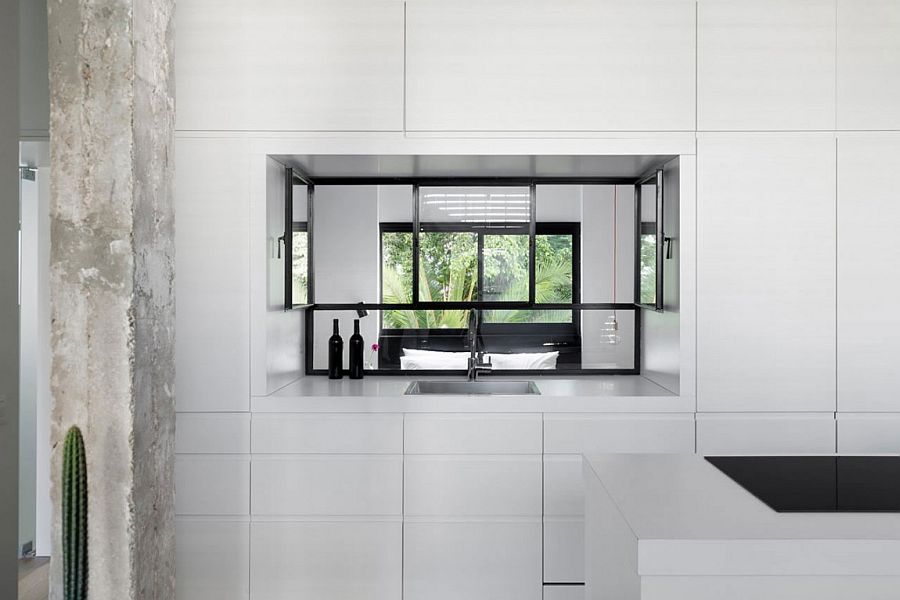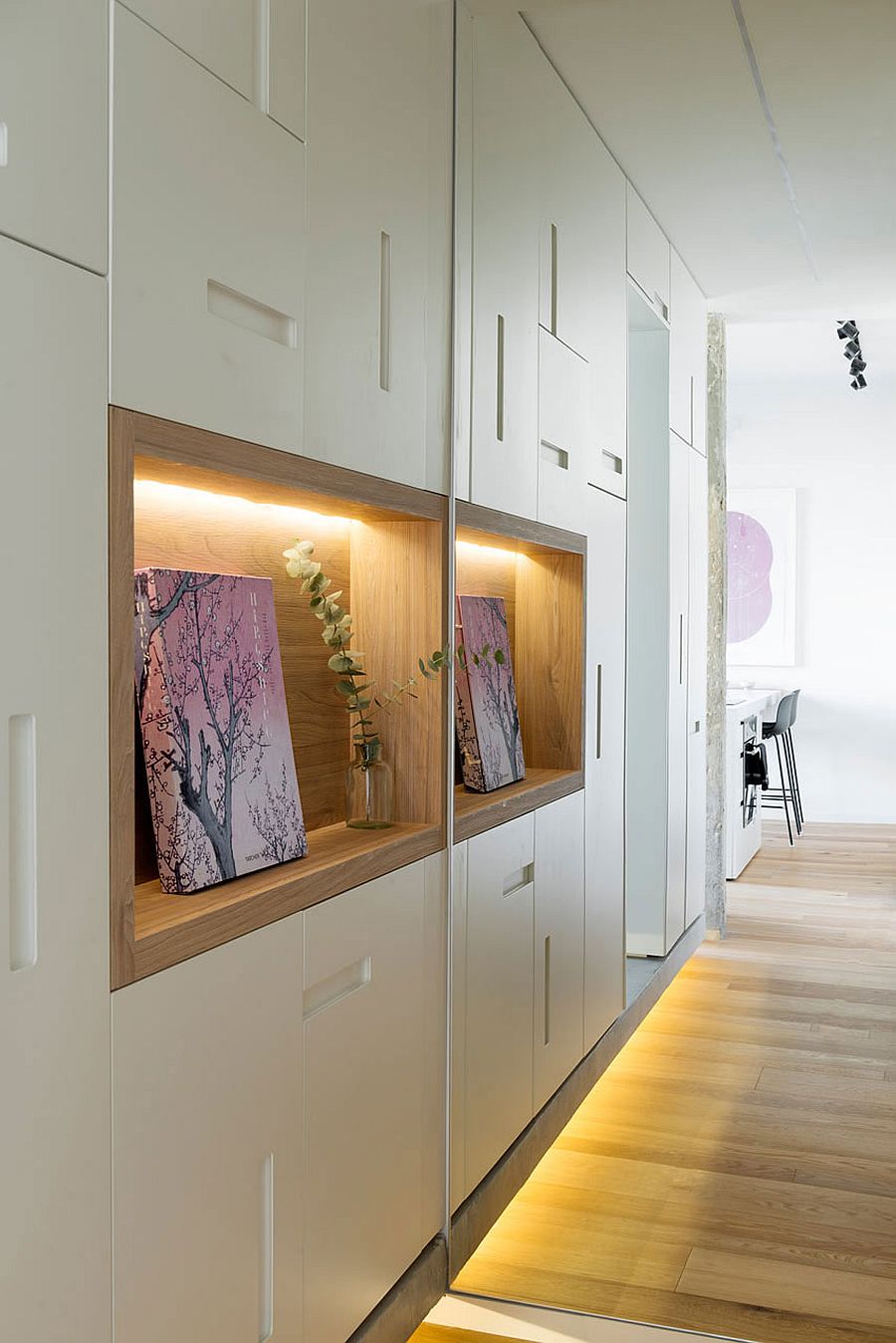 Even the design of the bedrooms is intriguing with one of the rooms separated from the living space using a glass wall, while the other is neatly tucked behind the kitchen cabinets on the other side! Natural light from the balcony filters through to both these rooms thanks to cleverly placed windows. Custom-built cabinets in bedroom and eye-catching wooden niches in the living area add aesthetic charm to a modern and masterful makeover that should inspire many of our readers to recreate similar nifty small-space features. [Photography: Gidon Levin 181 Architecture Photography]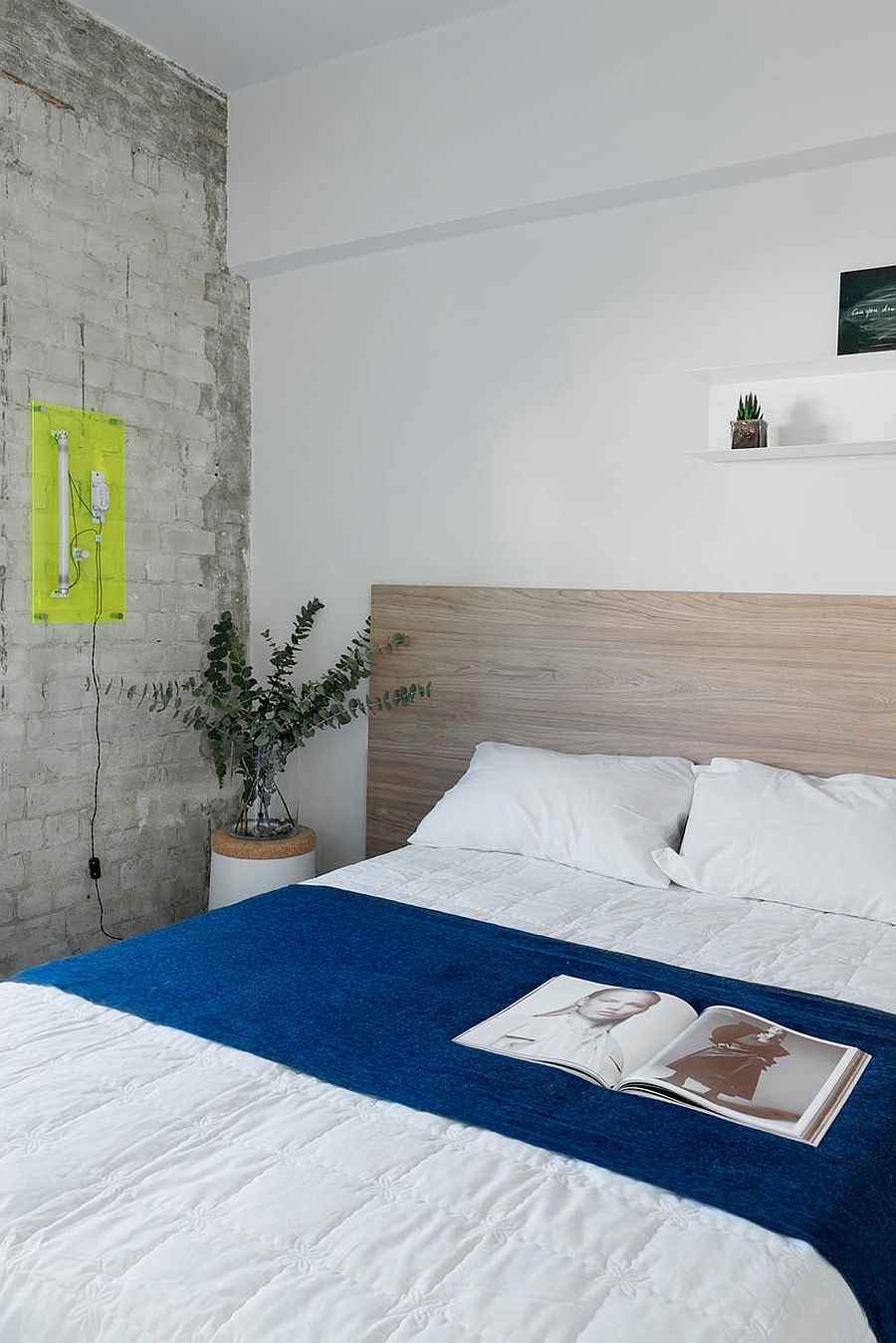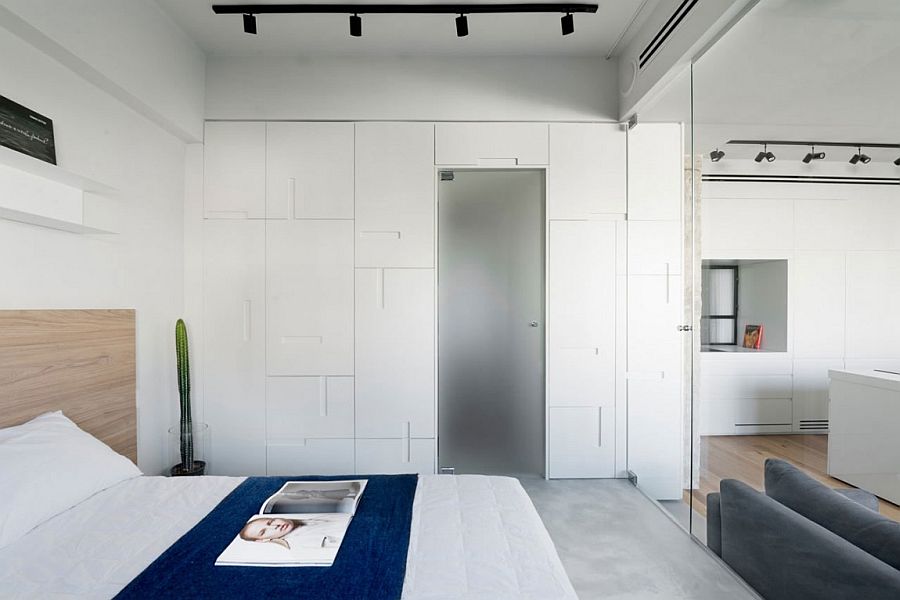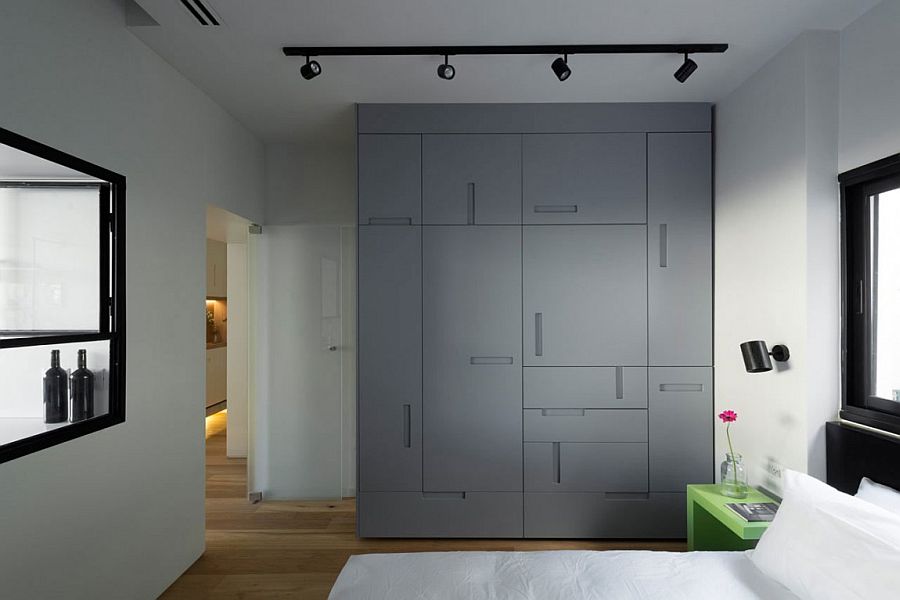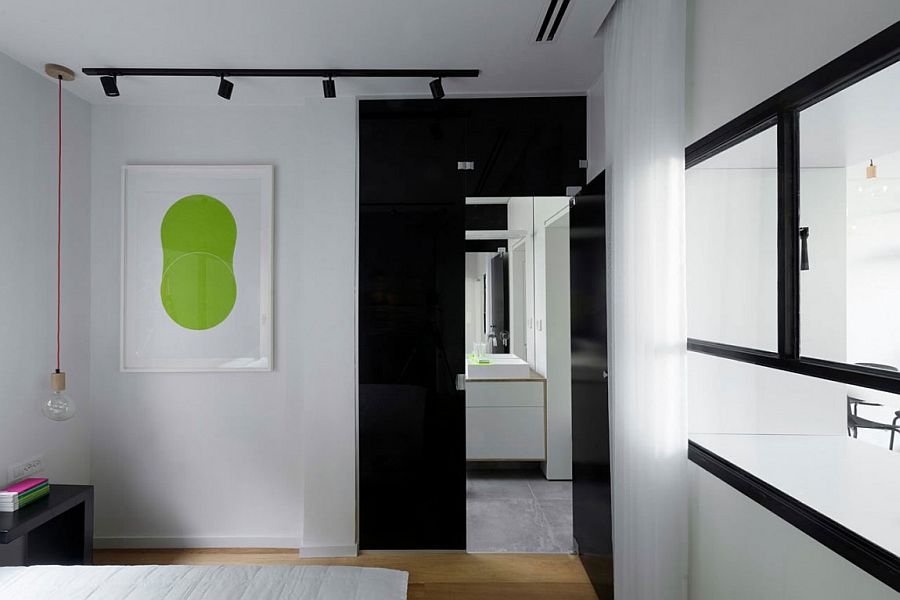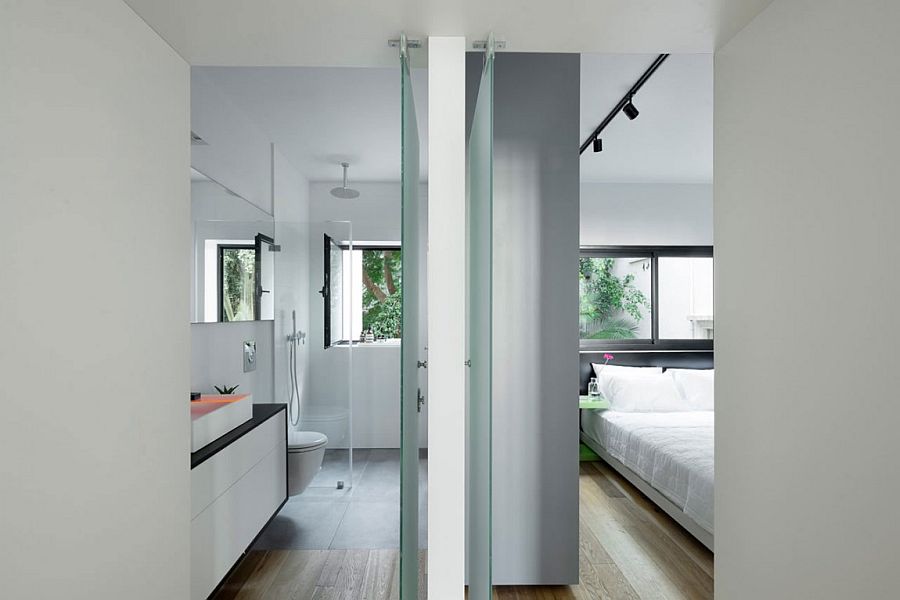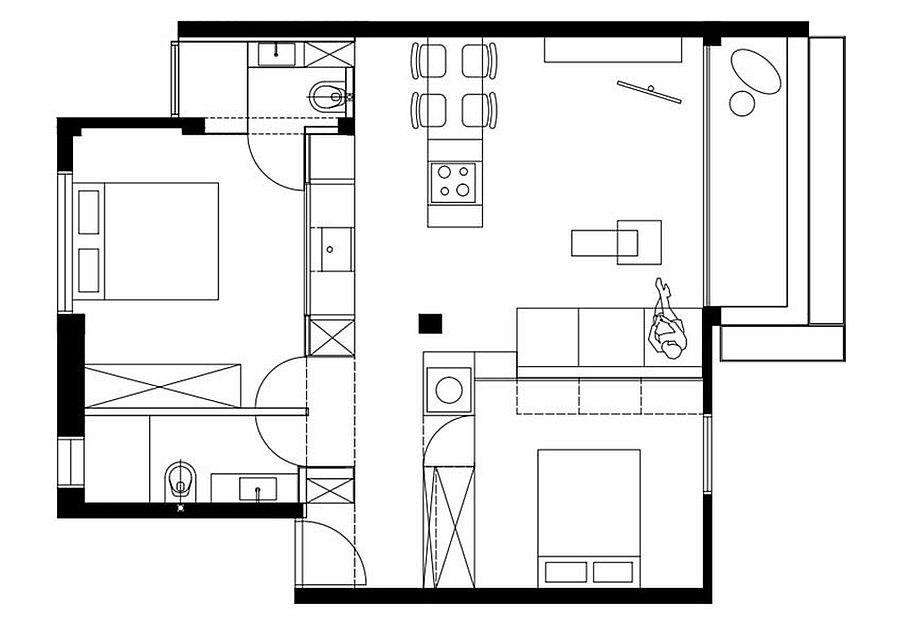 You're reading Custom, Space-Saving Partitions Transform Tiny Apartment in Tel Aviv, originally posted on Decoist. If you enjoyed this post, be sure to follow Decoist on Twitter, Facebook and Pinterest.