Some people remember their travels with photographs, but Elin Petronella and Charles Henry do things a little differently—they commemorate the places they've been with thread. Inspired by architecture, each recreates their memories in an embroidery hoop.
The couple travels together, but the images they each produce reflect how they process those experiences. Elin, as a whole, focuses on the details of buildings and other urban elements. Charles, in contrast, plays special attention to color with a van Gogh-like approach to stitching; parts of his work resemble the swirling sky of The Starry Night.
Elin and Charles share their work individually but they have an online shop called le Kadre that they run together. And if you're interested in recreating their work, Elin and Charles run a month pattern program through Tippeee.
Travel embroidery couple Elin Petronella and Charles Henry create works based on places they've been.
Charles stitches places that often pay special attention to swirling color.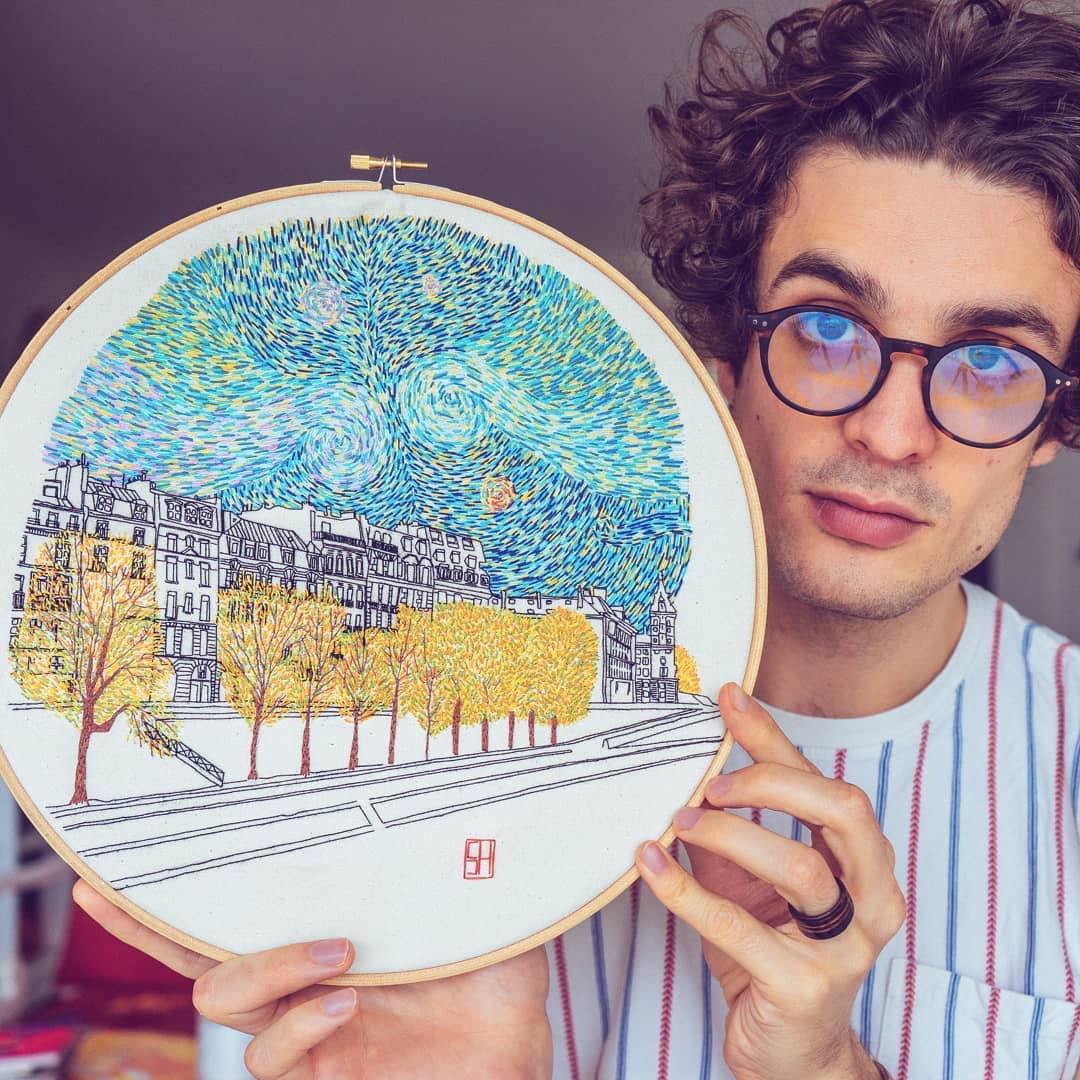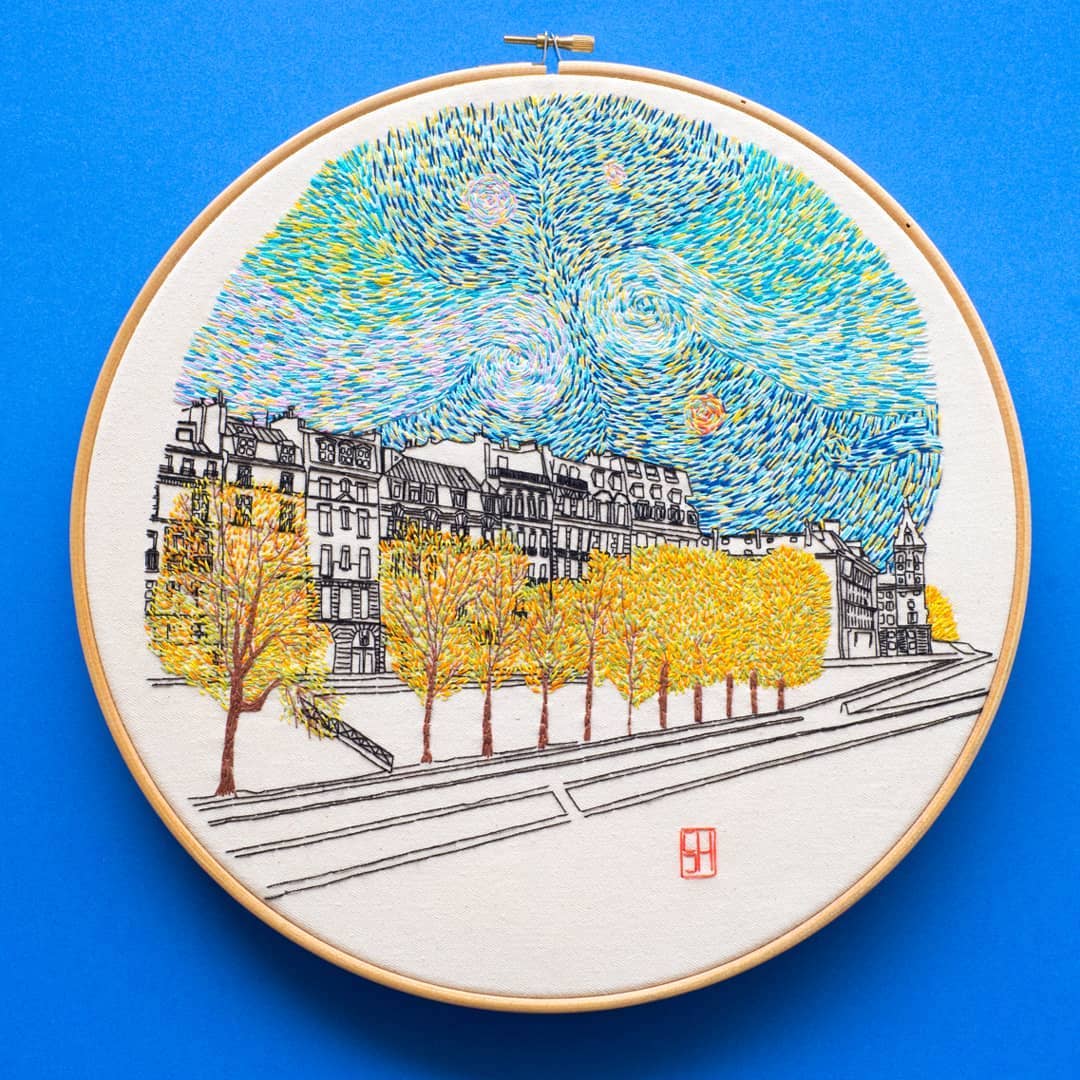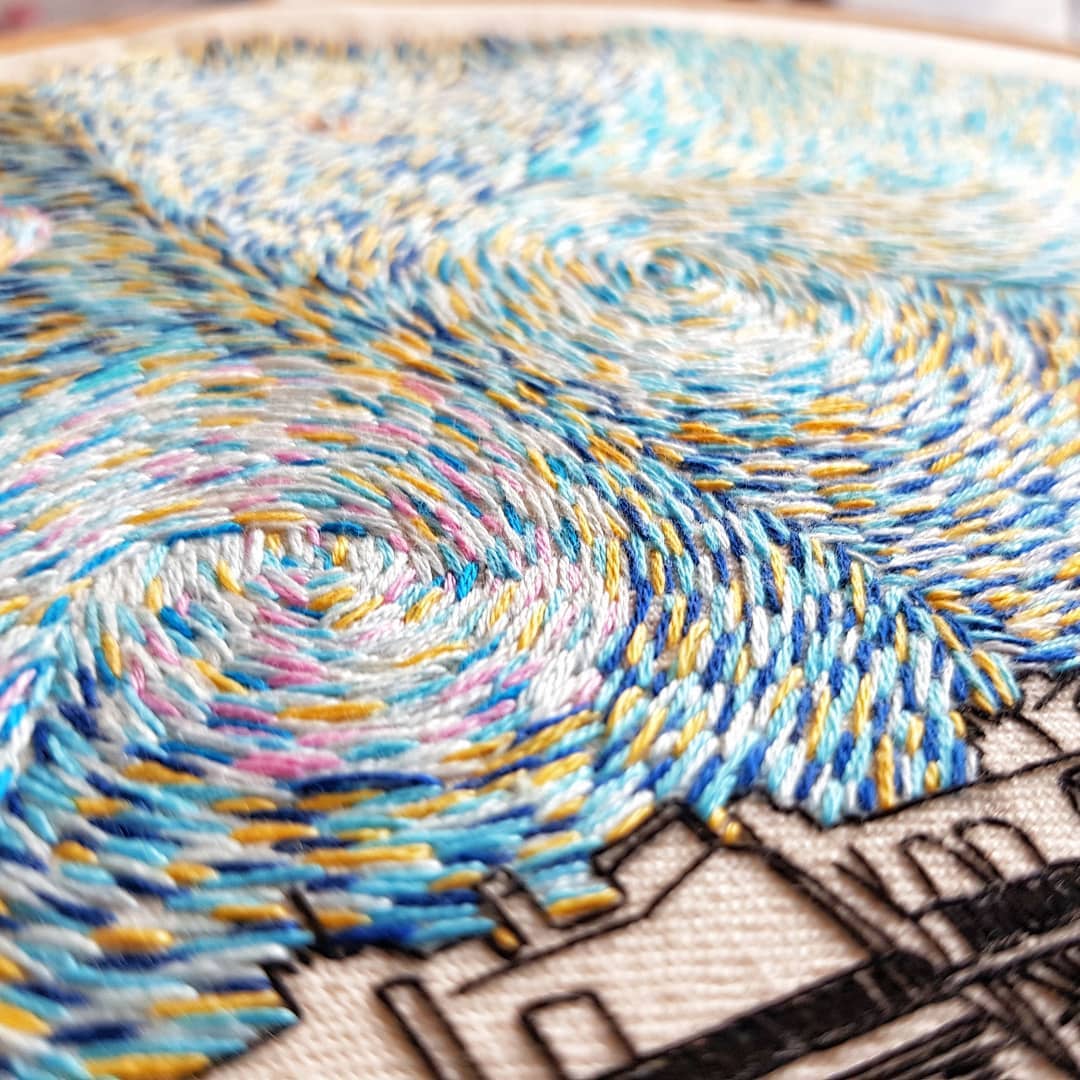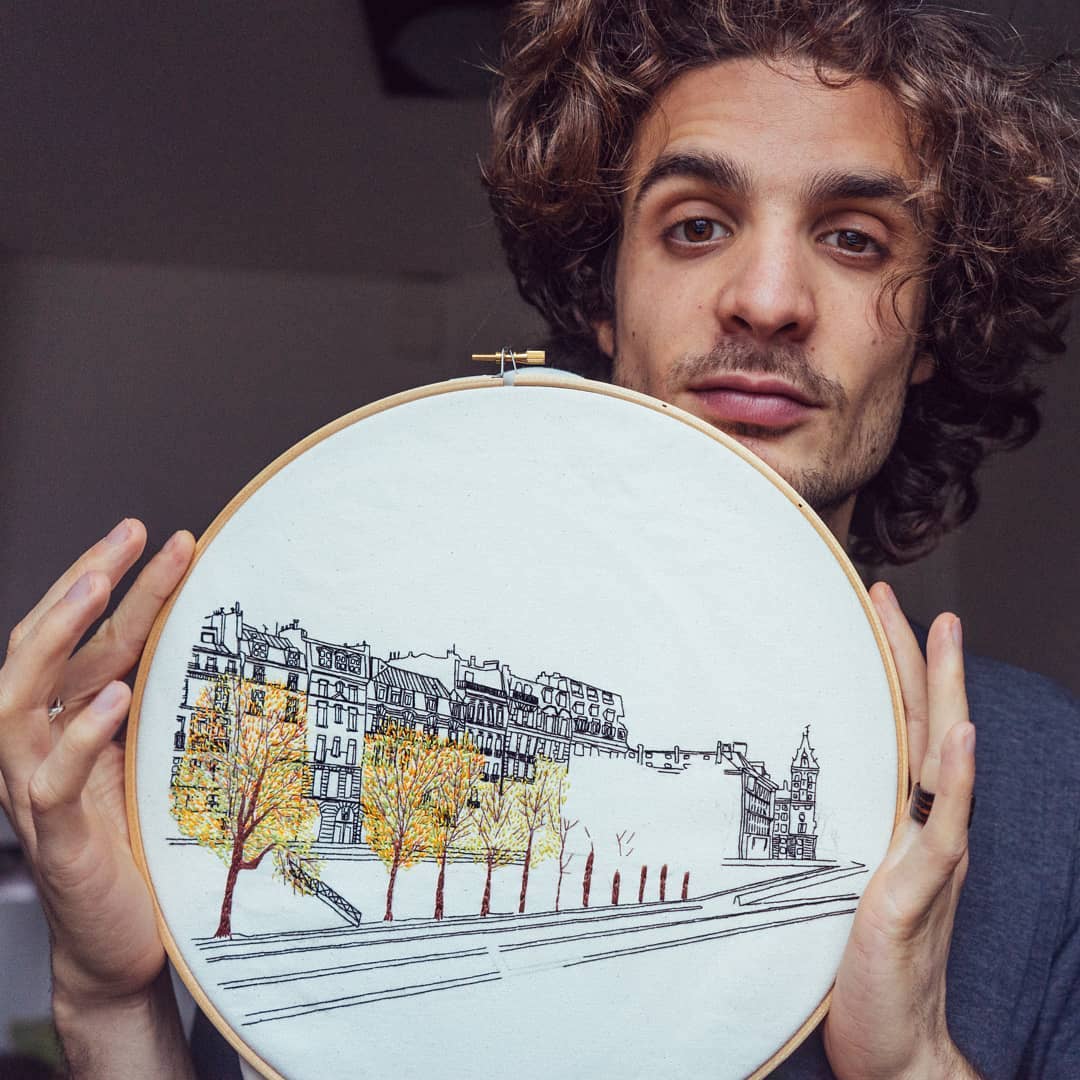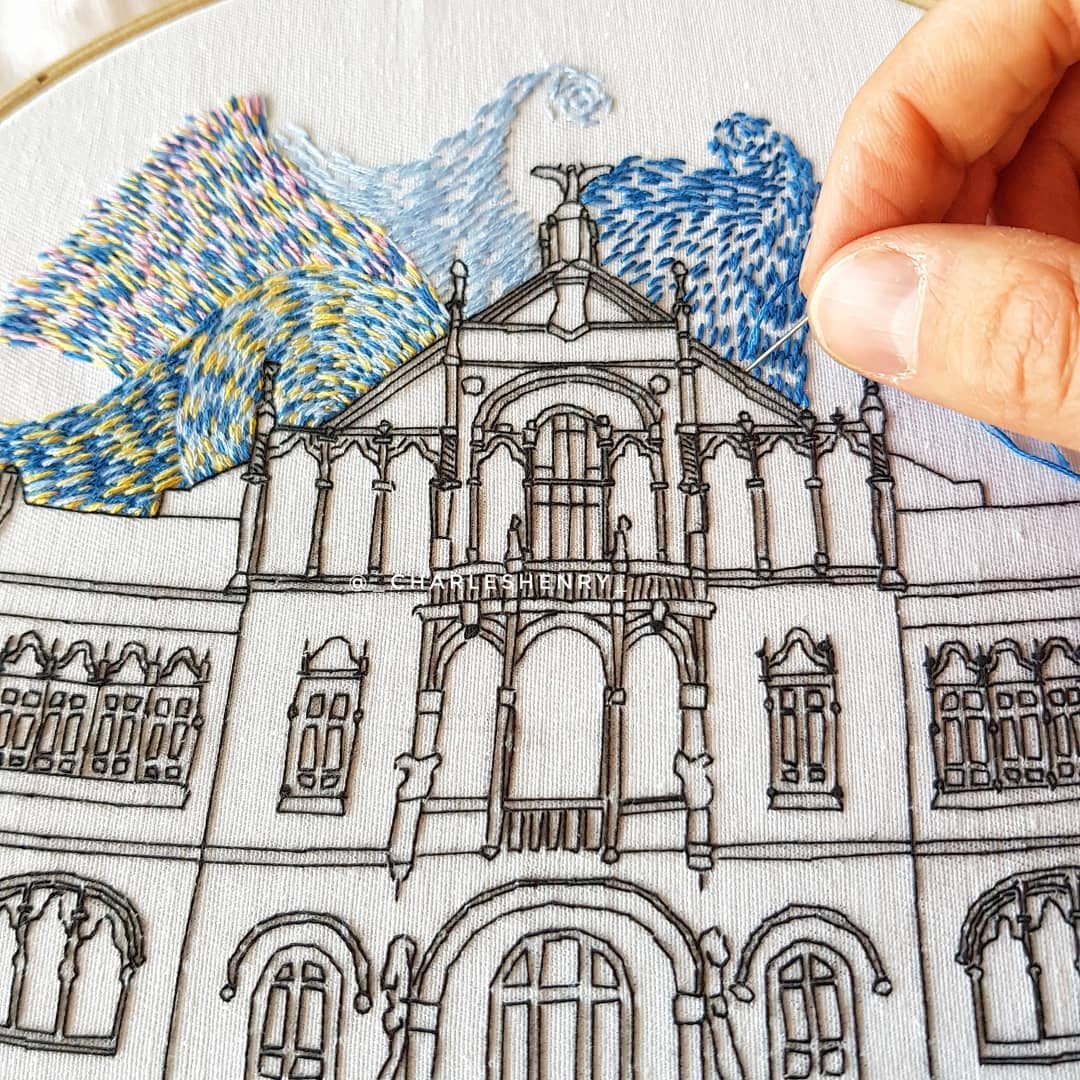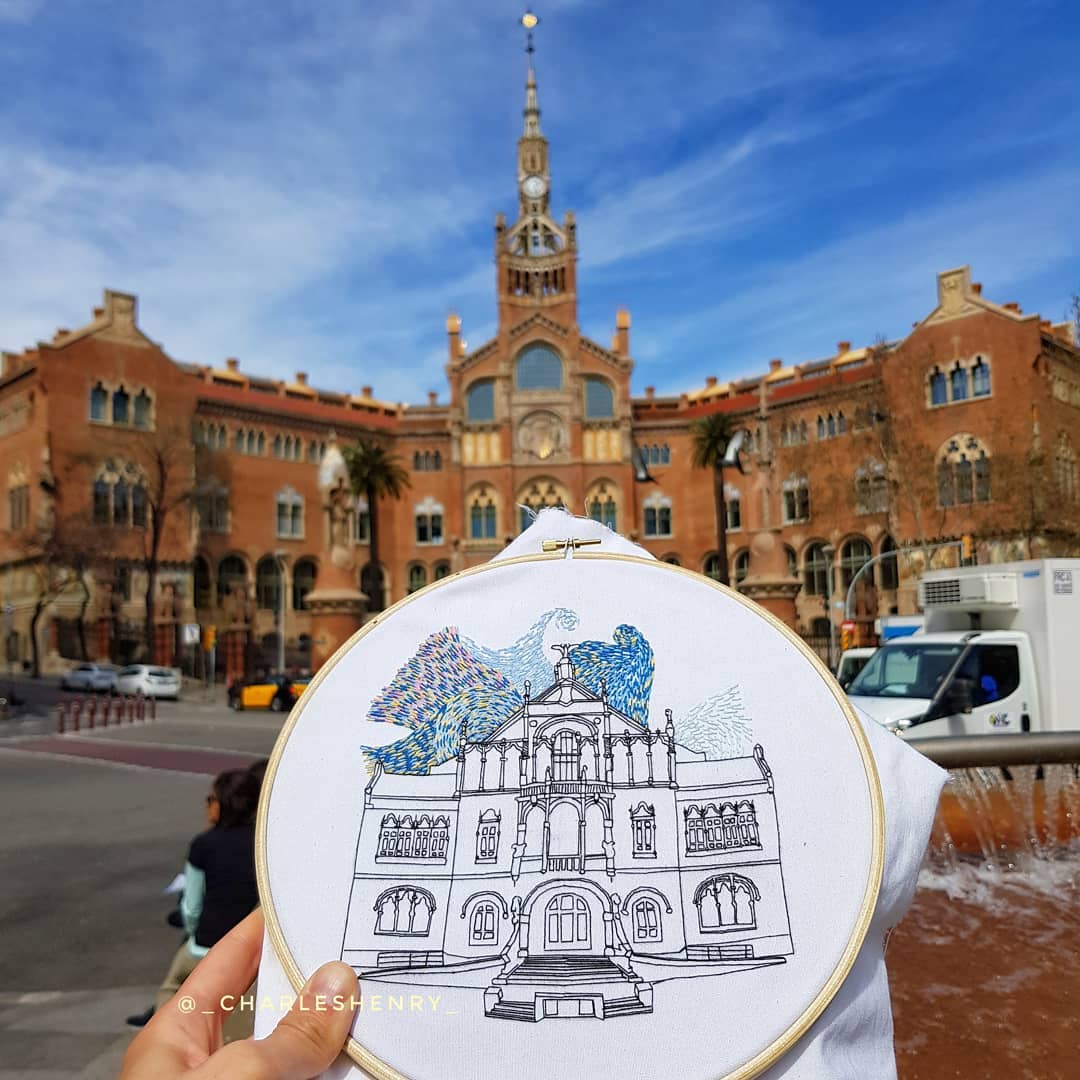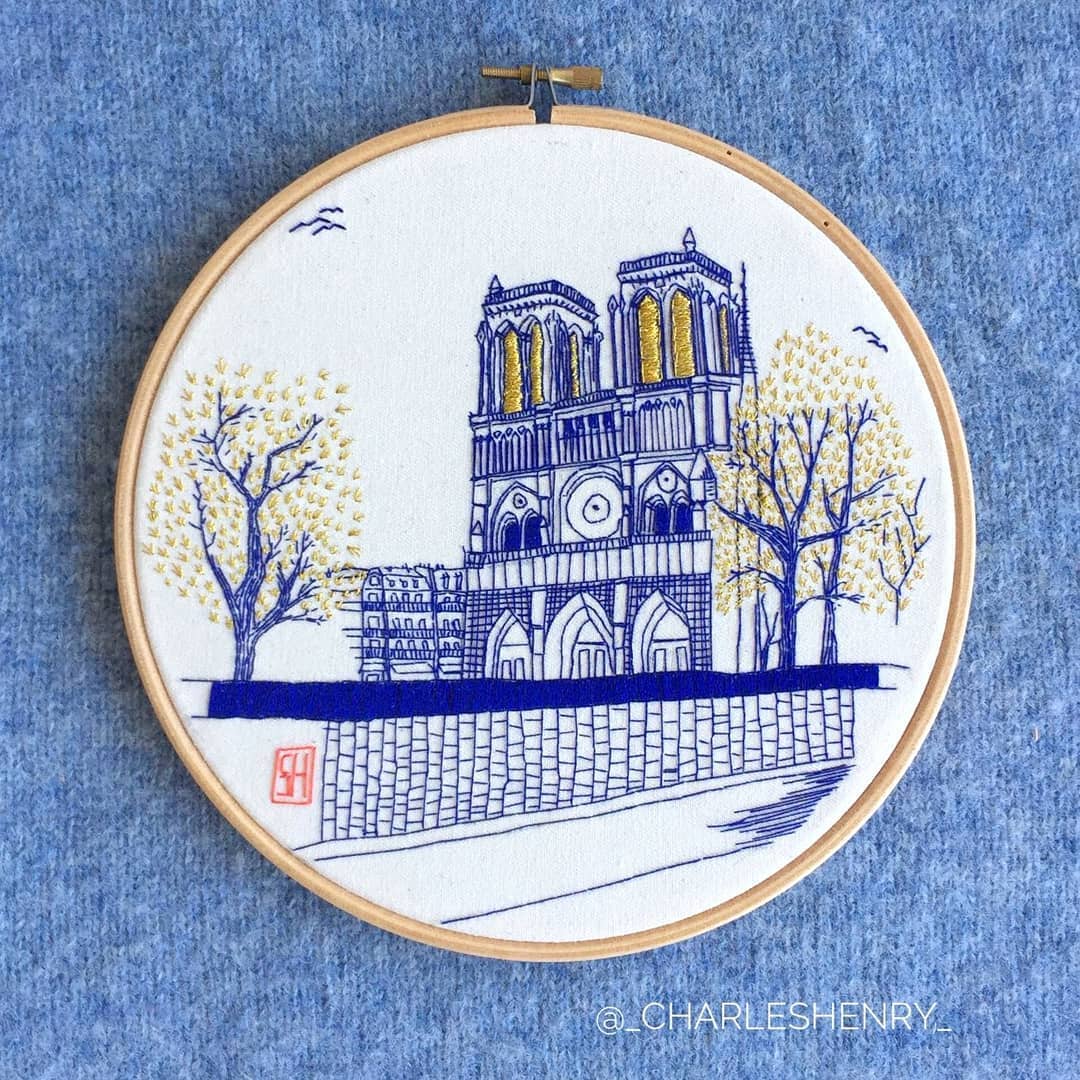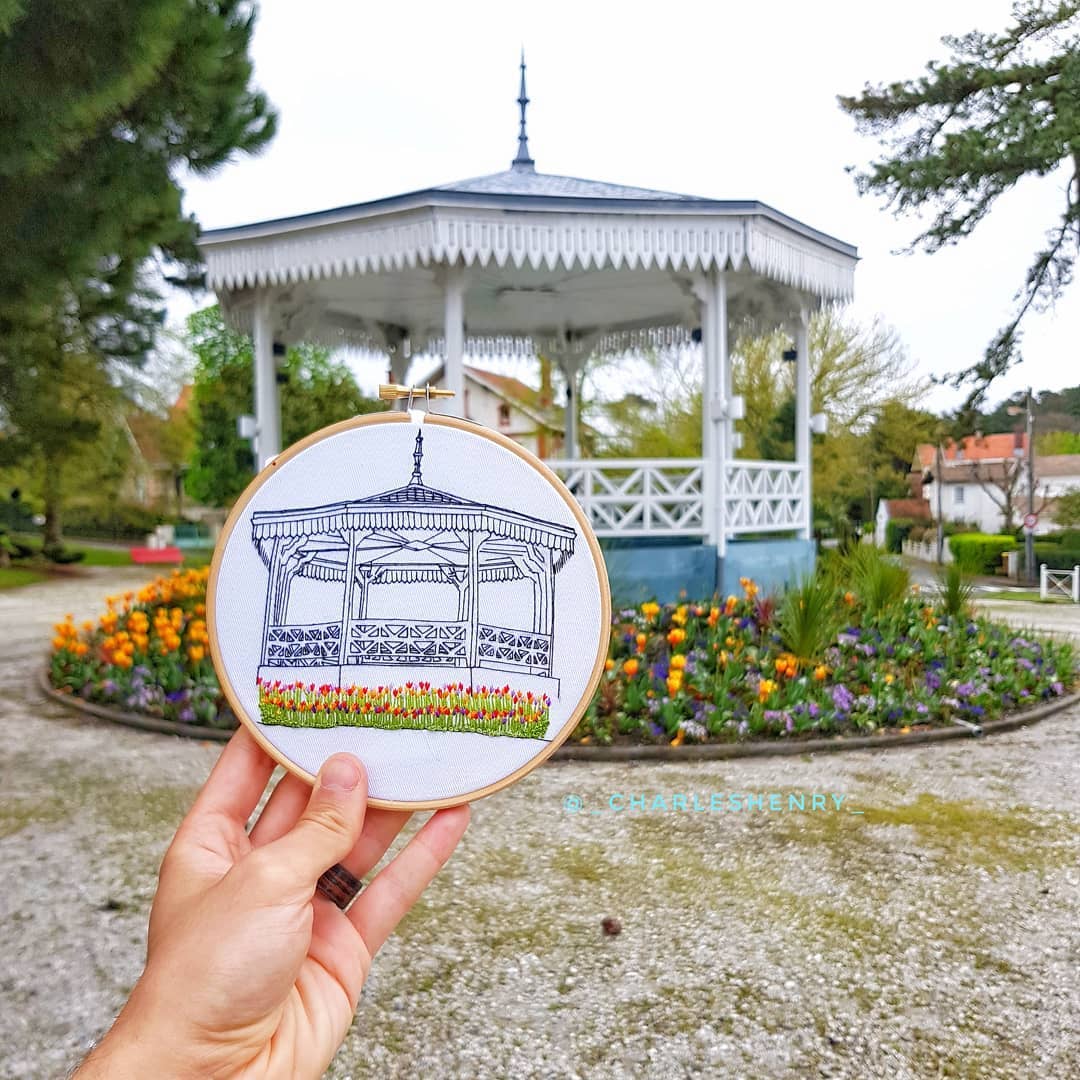 Elin focuses on architectural elements and other details in urban settings.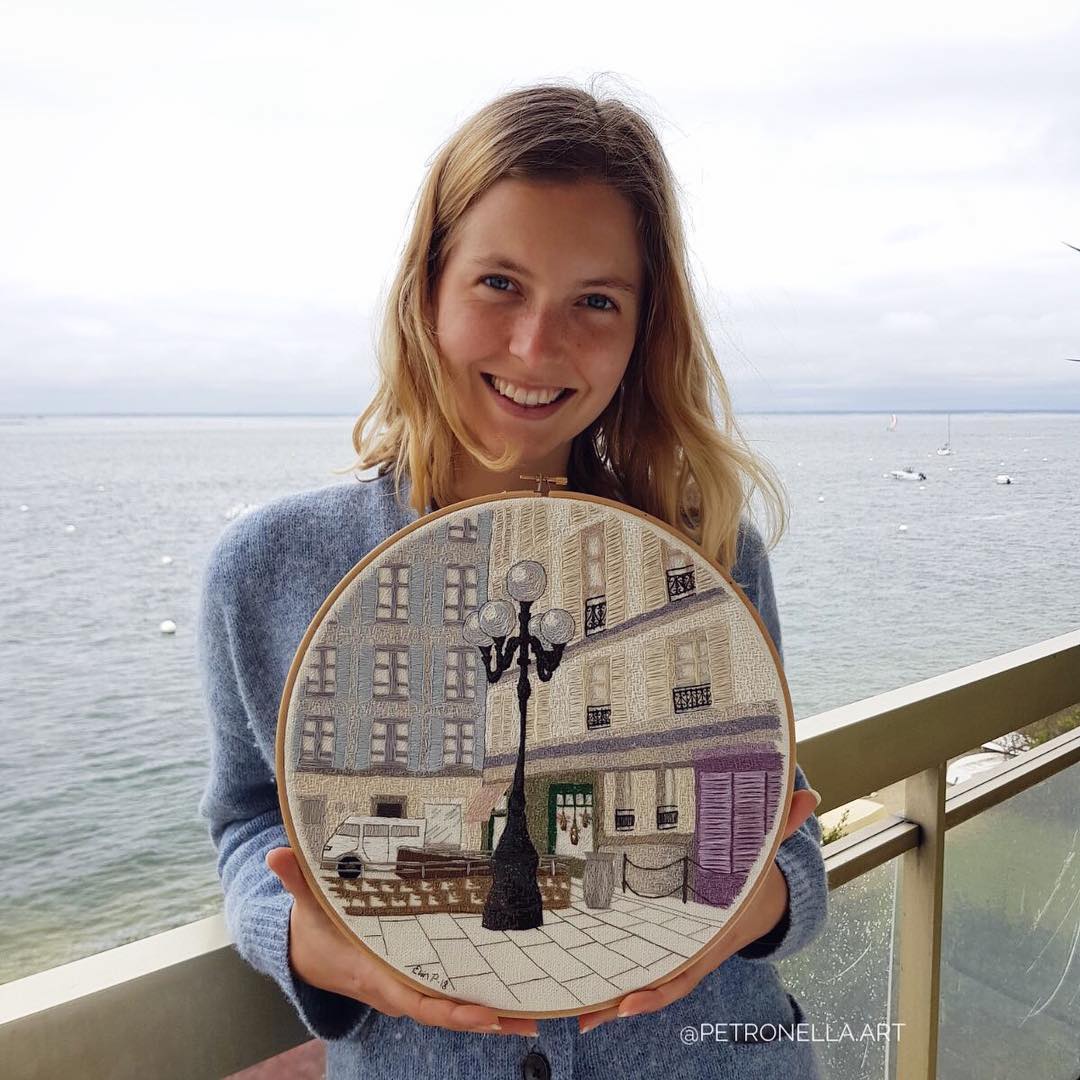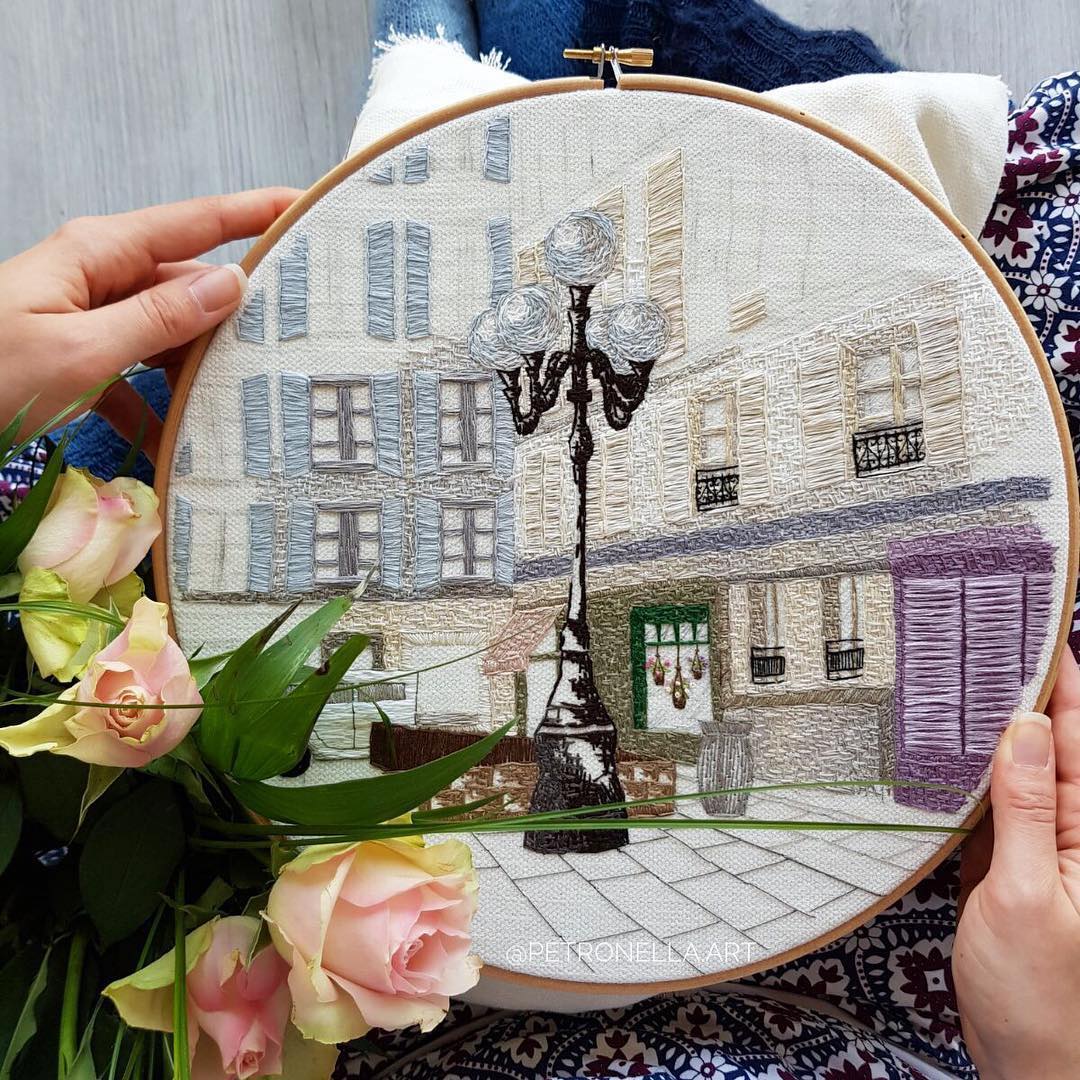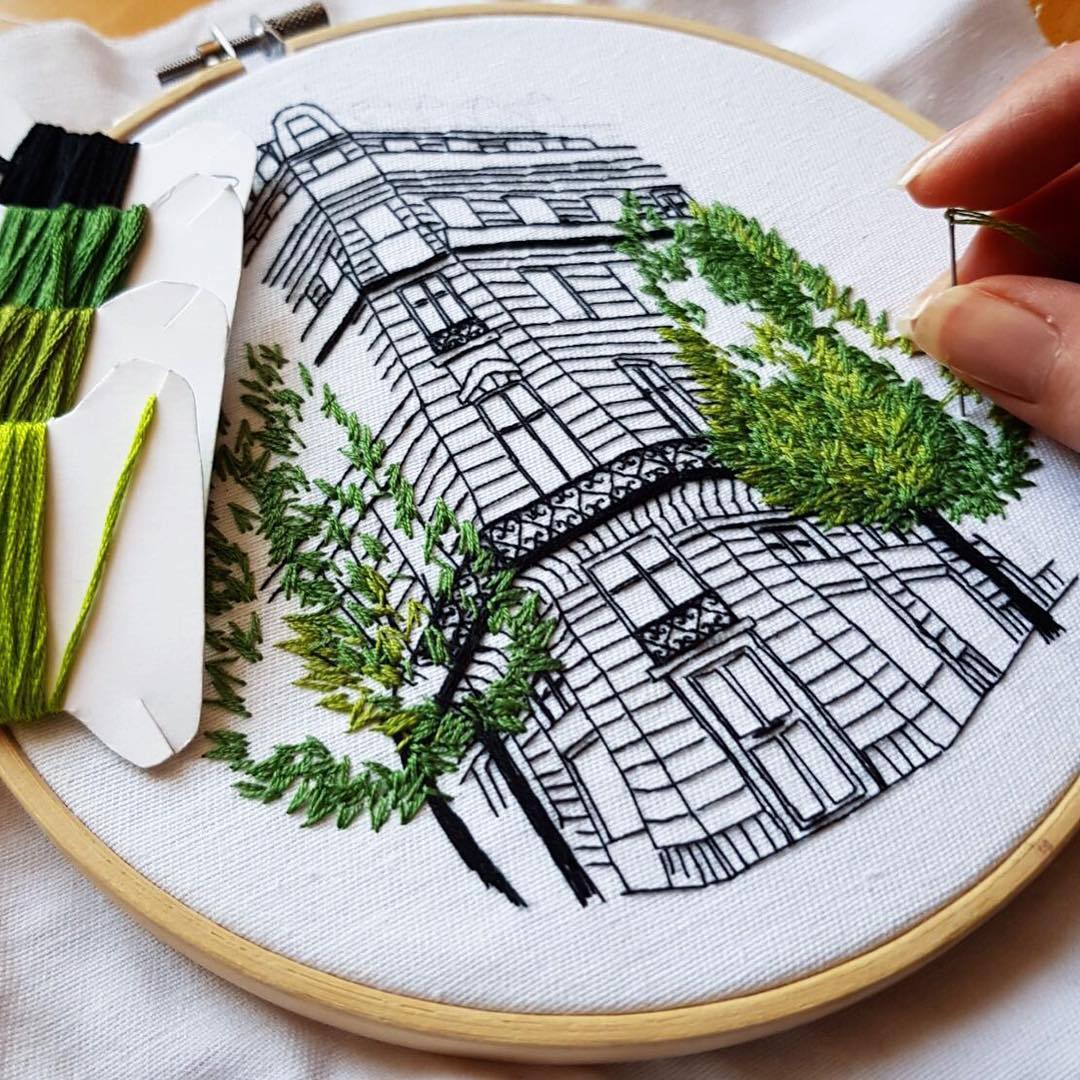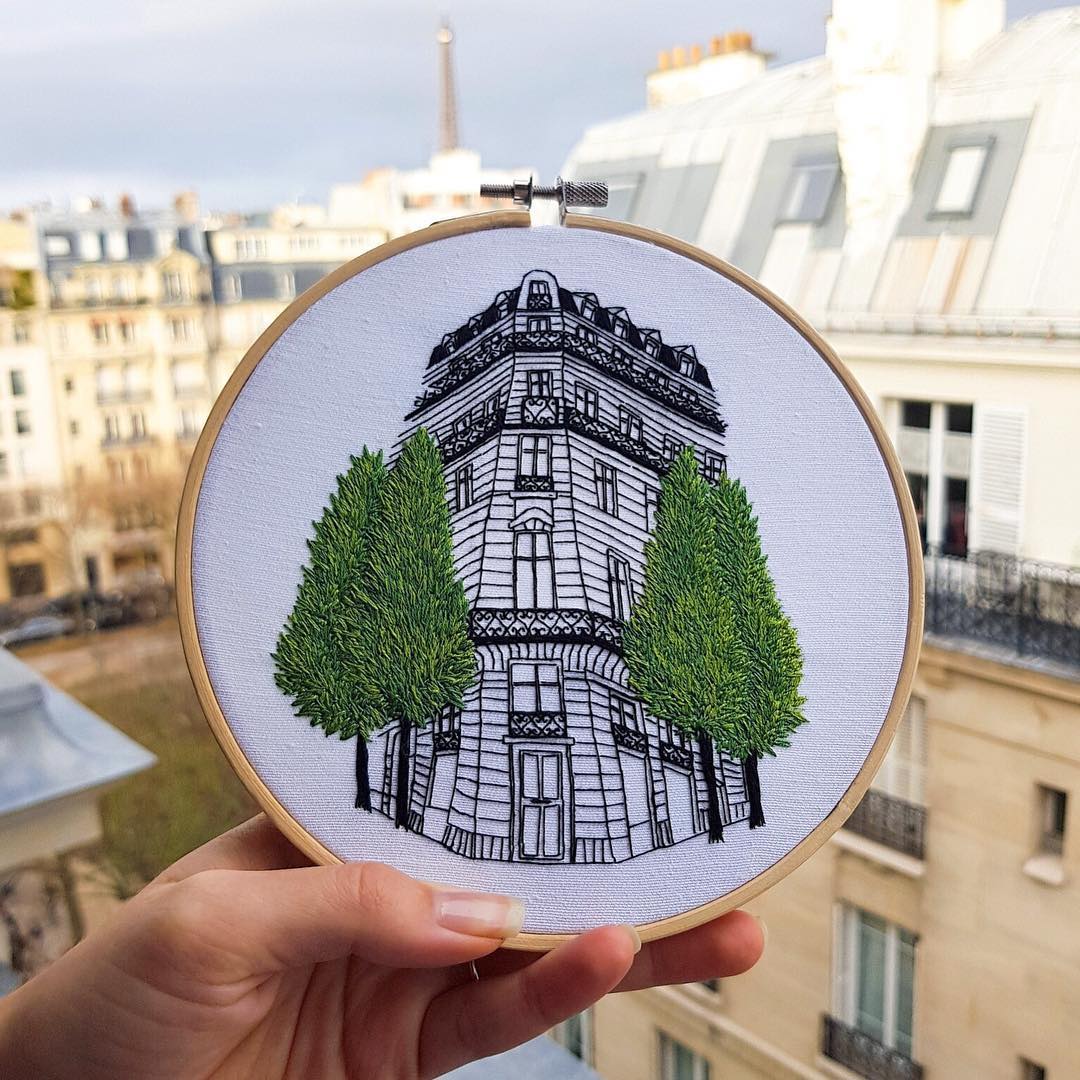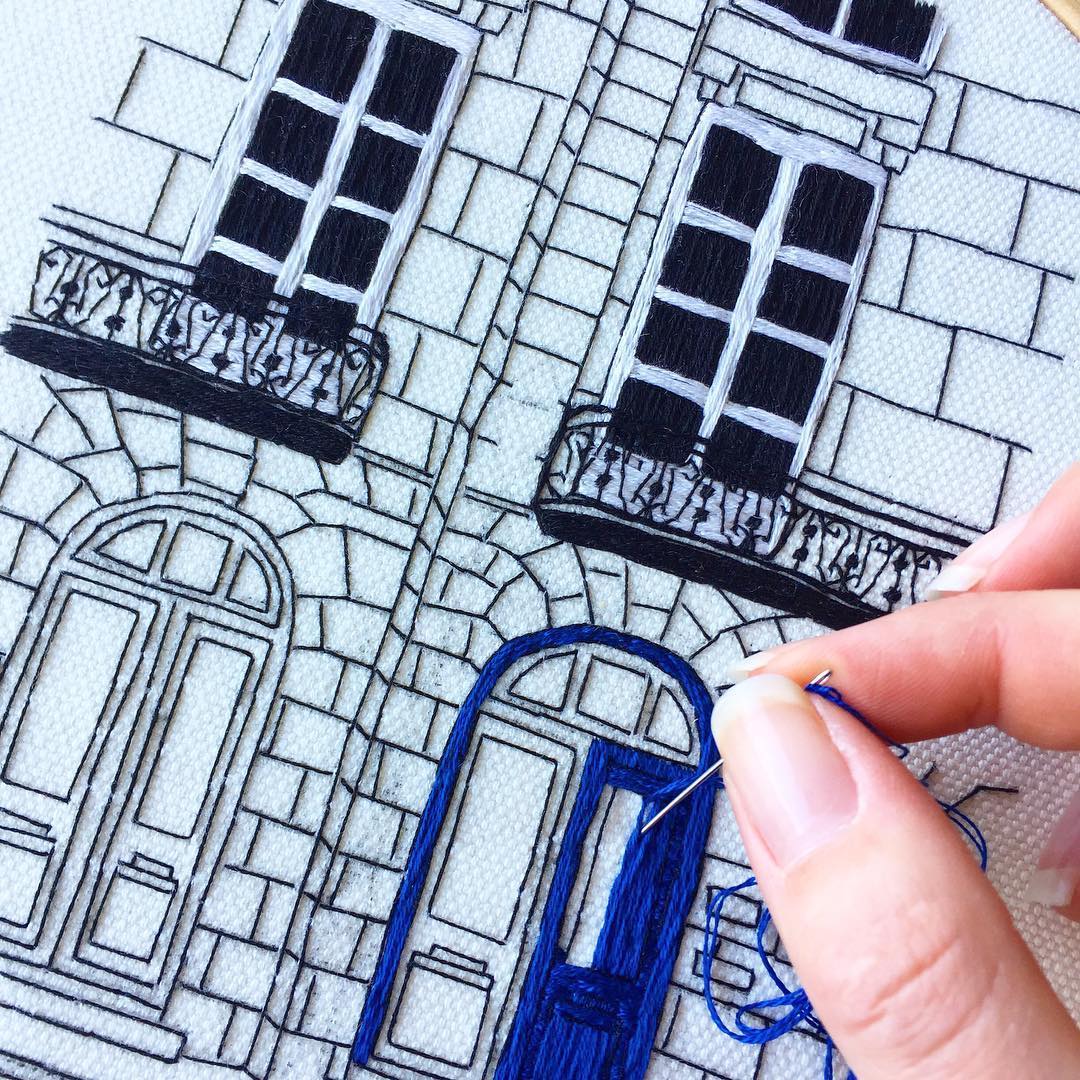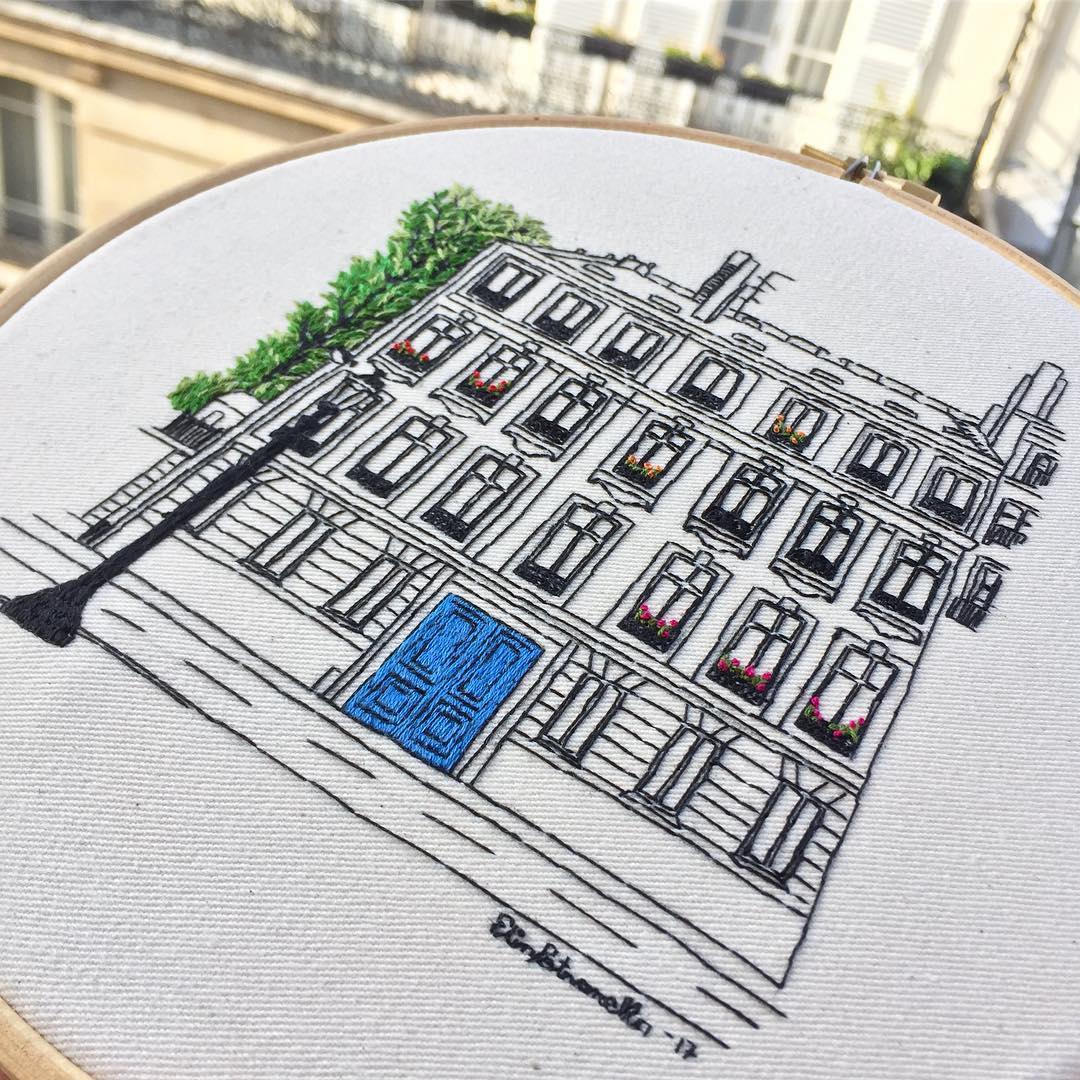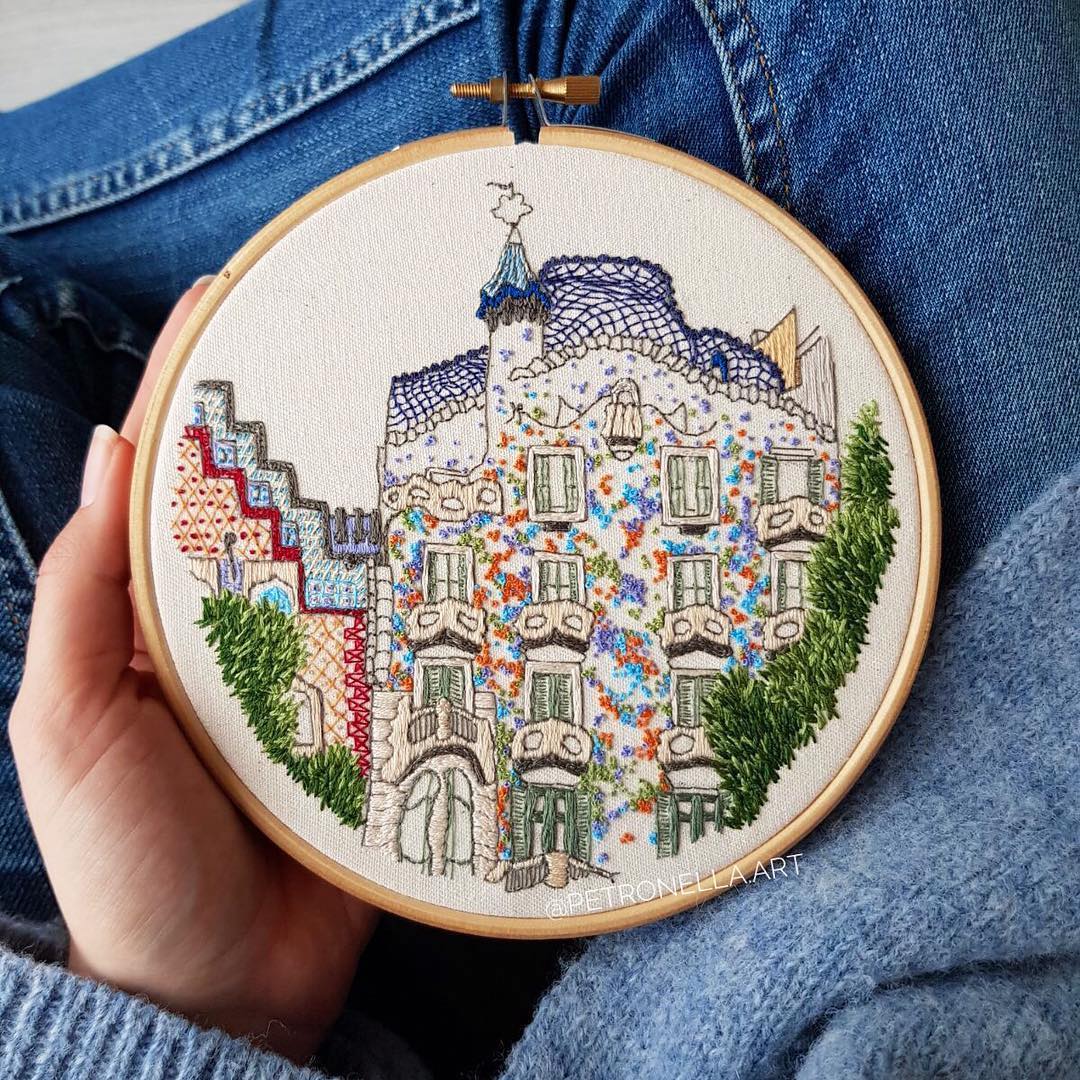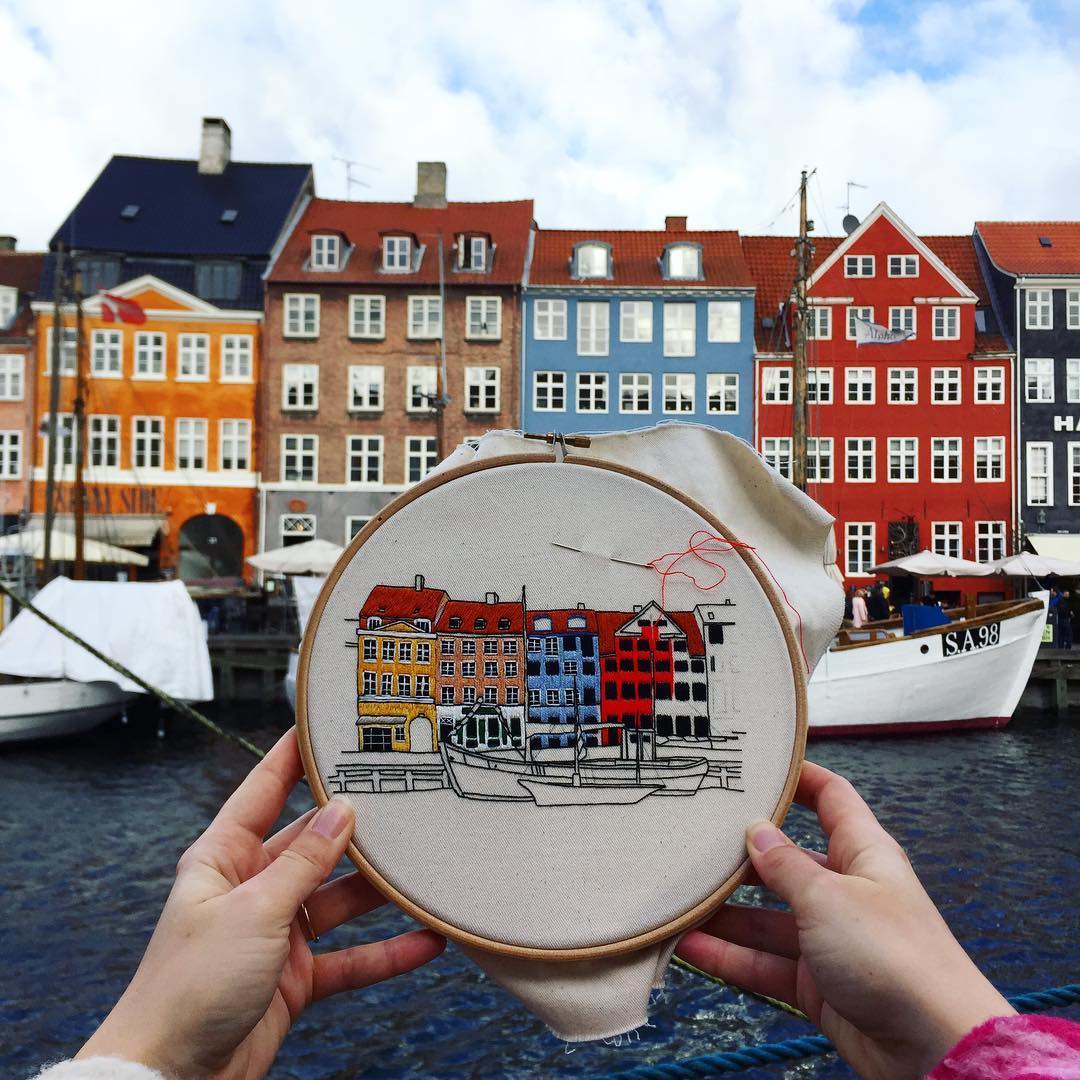 The post Creative Couple Travels the World Chronicling It Through Embroidery appeared first on Brown Paper Bag.