Working within constraints of rigid bushfire safety norms along with the very specific demands of the clients, Field Office Architecture managed to craft a masterpiece on the side of Mount Macedon! Dubbed Mt Macedon House, this unique and striking contemporary home combines smart architecture with eco-sensitive design to fashion a living environment that is both relaxing and captivating. To minimize impact on the lot and to give those inside a wonderful view of the bushland and beyond, the residence sits partially on stilts and has a cantilevered façade.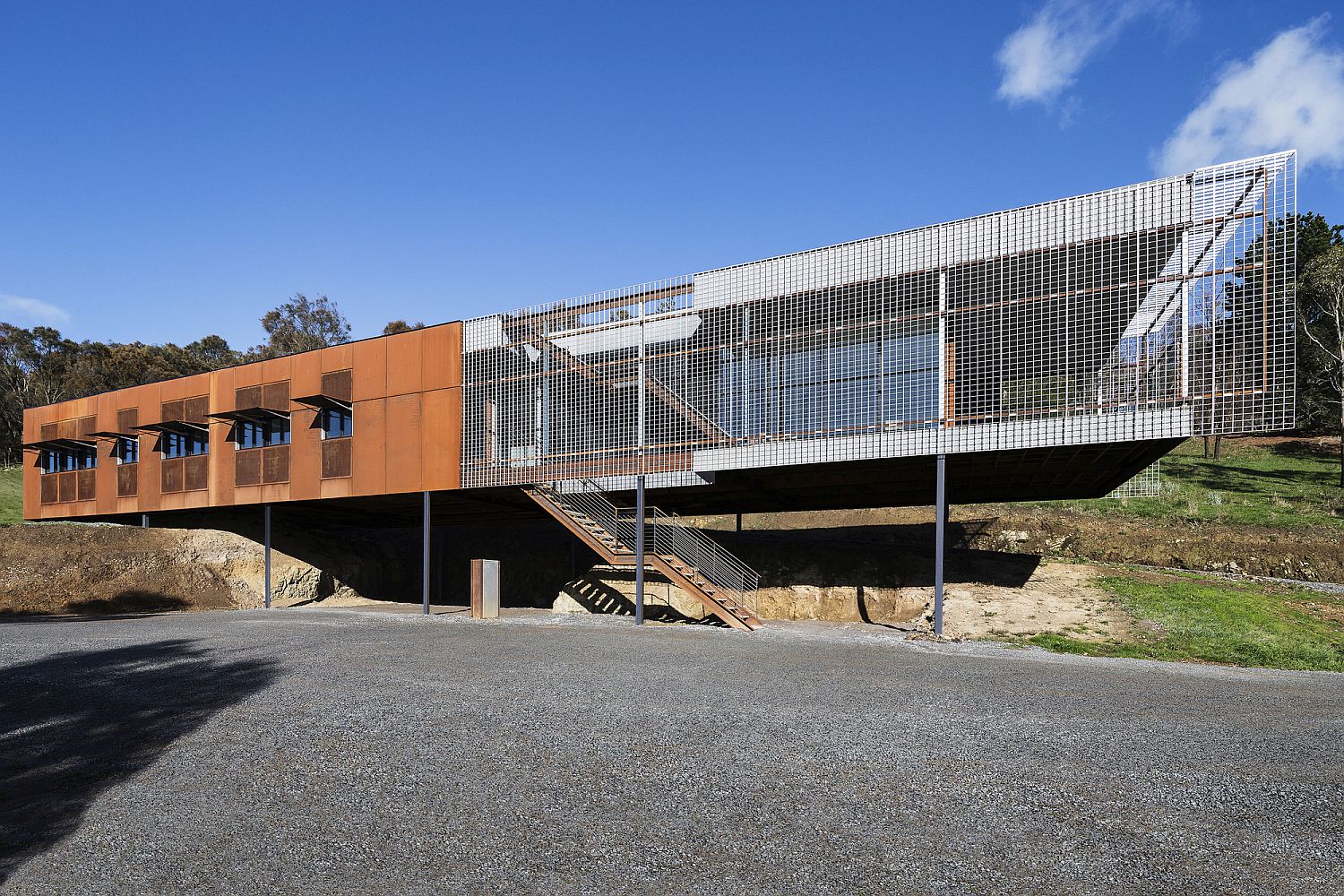 It is Corten steel that gives this Aussie home its exceptional appeal as it adds both color and textural beauty to the structure. The custom corten panels were designed by the architects to improve the fire safety of the house and to shield it from the harsher elements of the bushland. A metallic mesh frame creates the other half of the edifice and provides the perfect balance between privacy and controlled ventilation. On the inside the living space is simple, unassuming and a neutral color palette ensures that the focus remains firmly on the landscape that sits outside.
RELATED: Hiding House: Confluence of Concrete, Timber and White Stained Cladding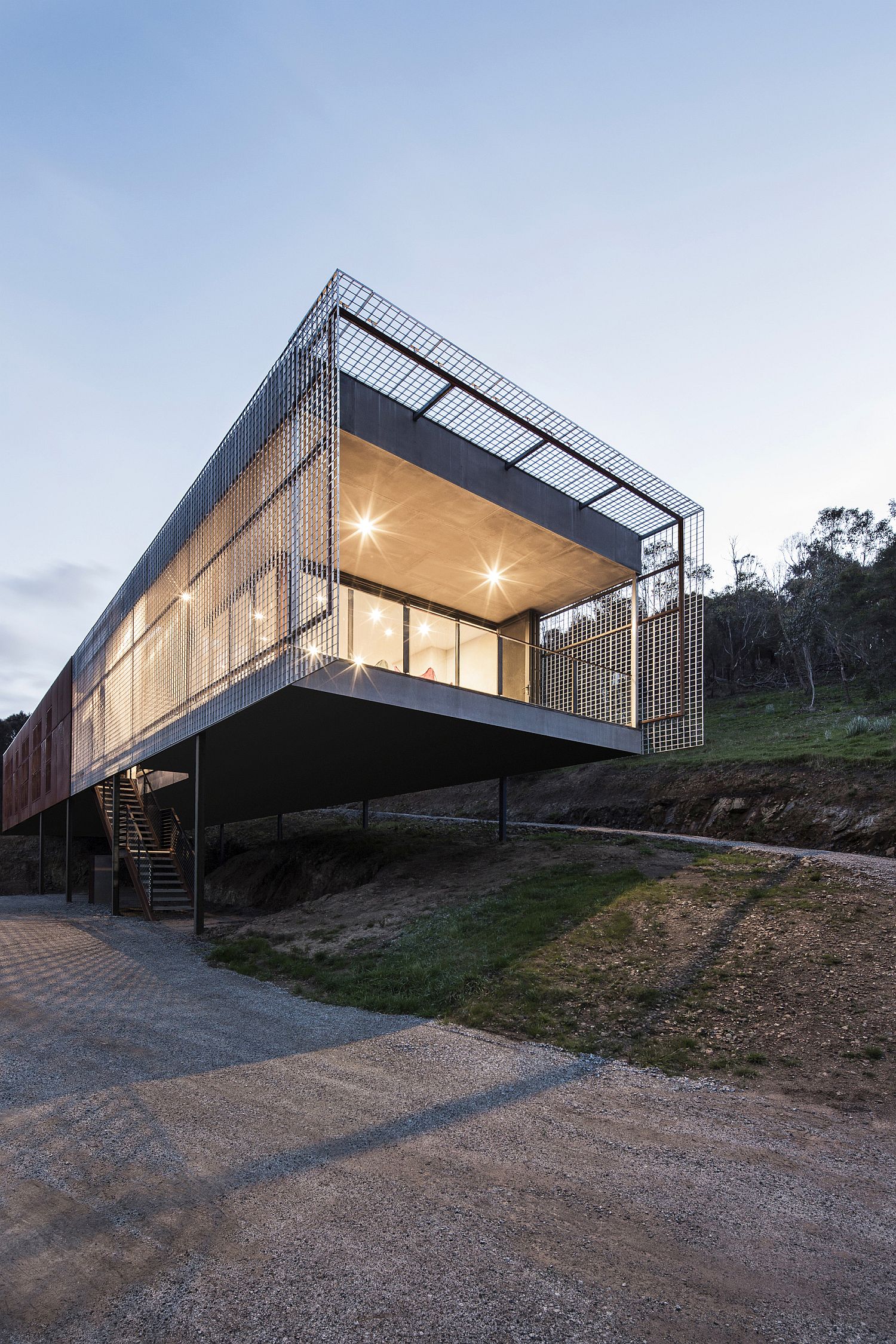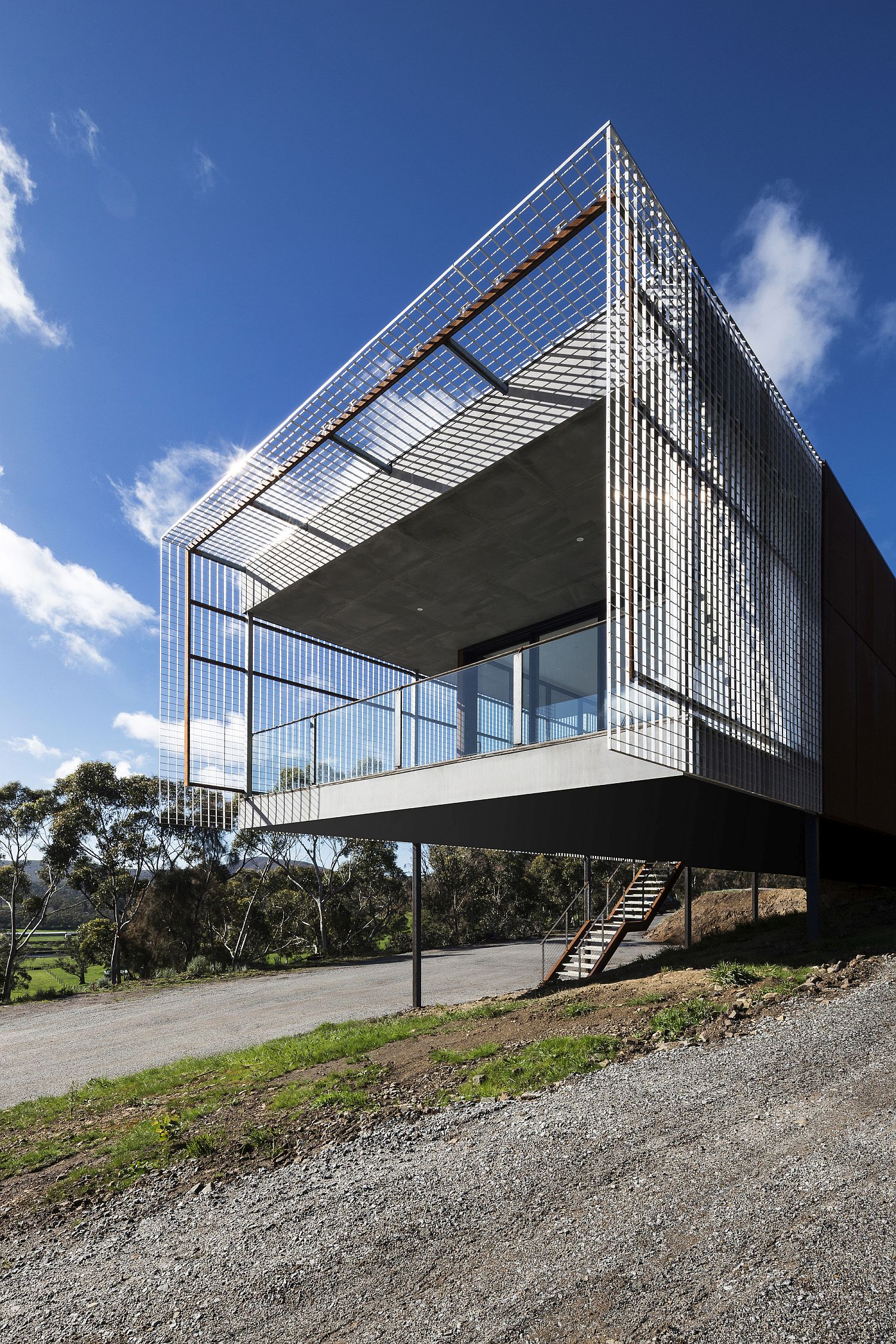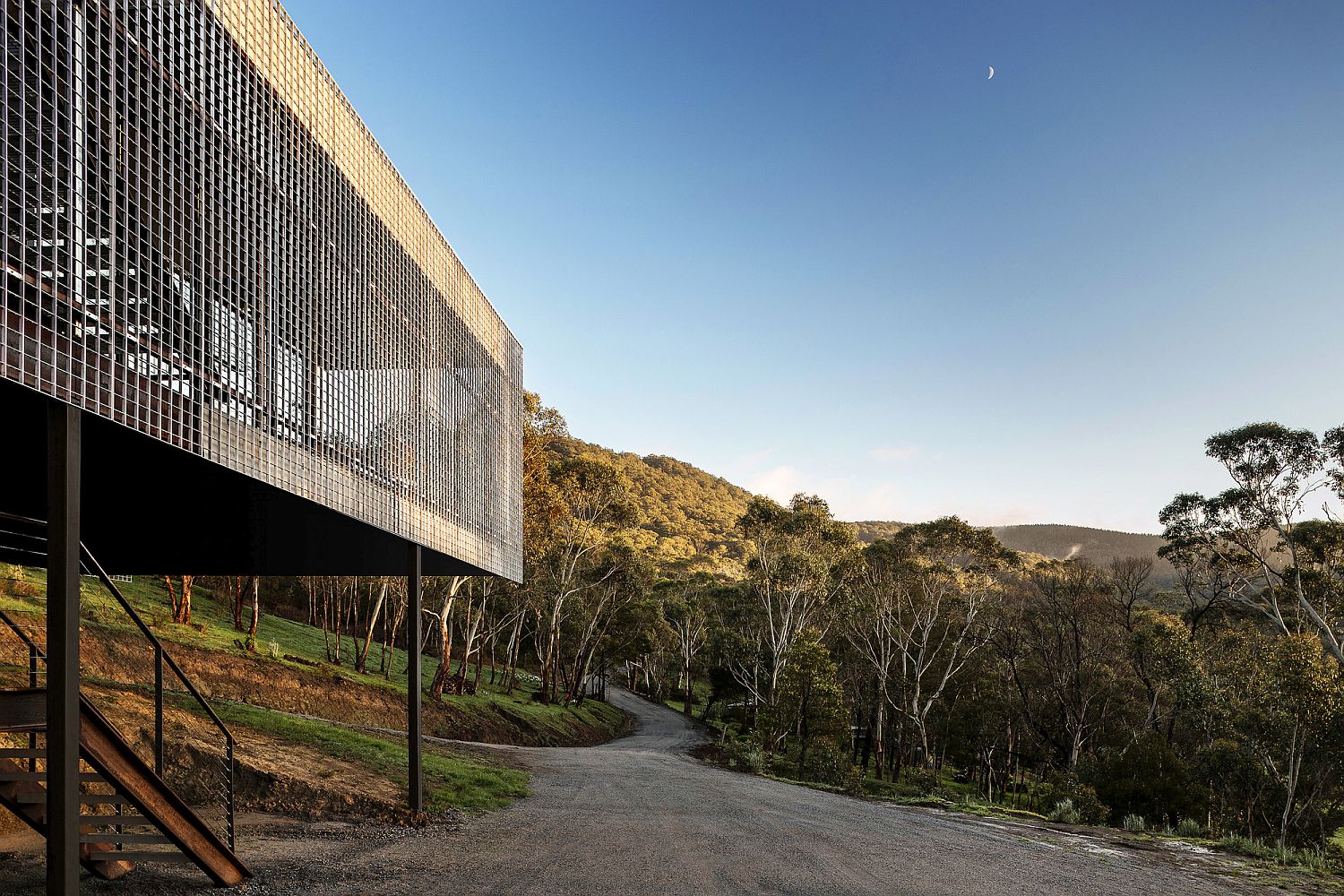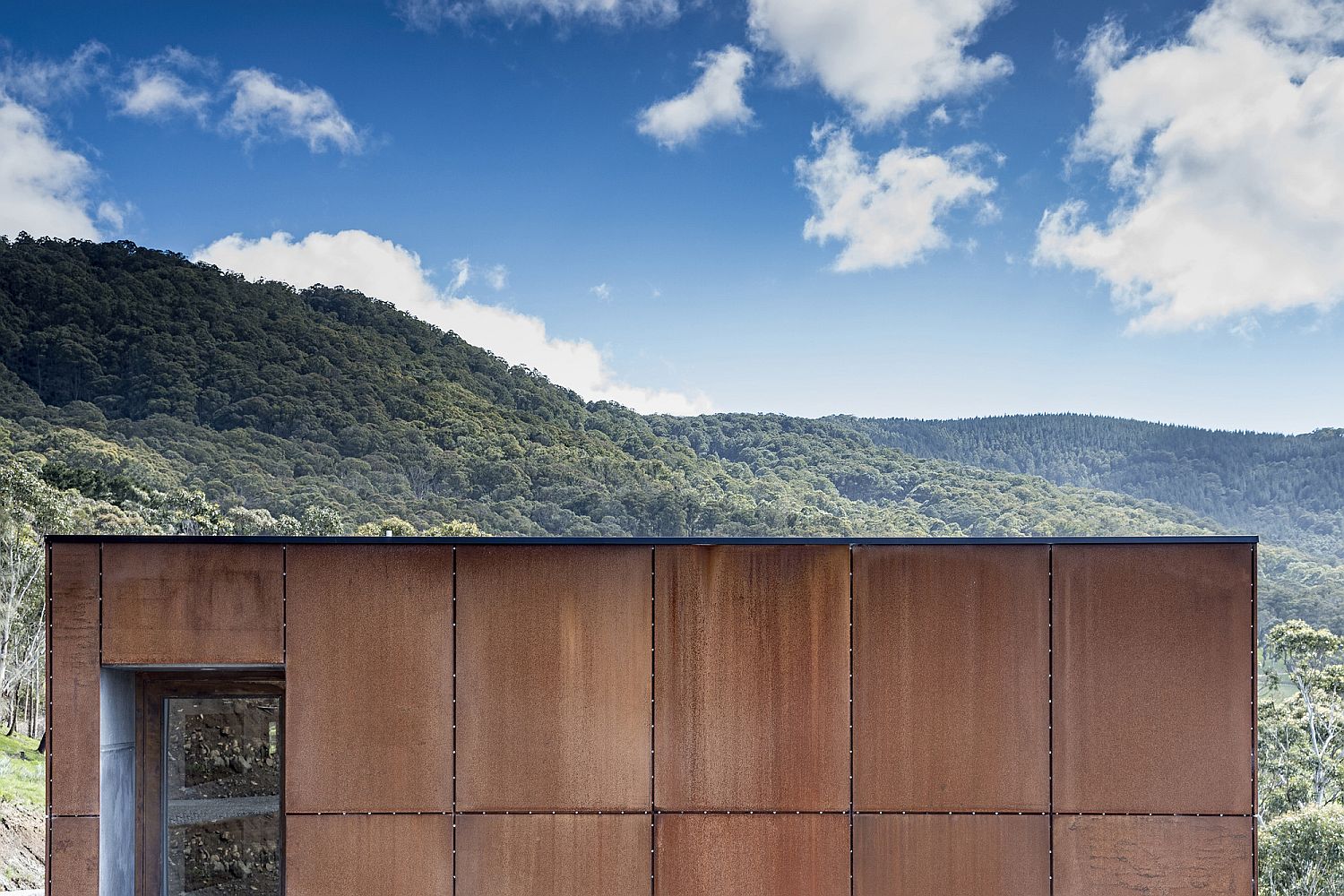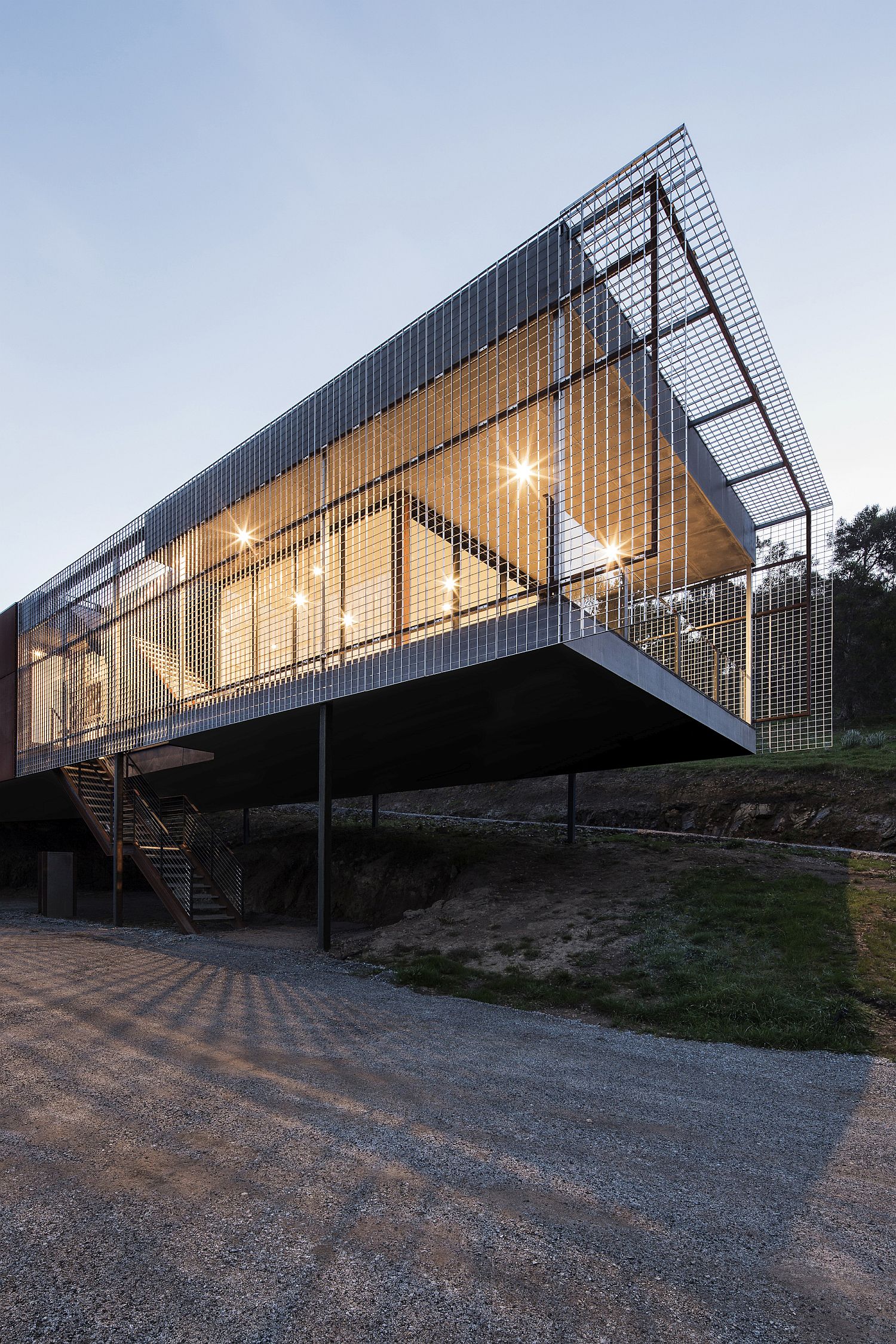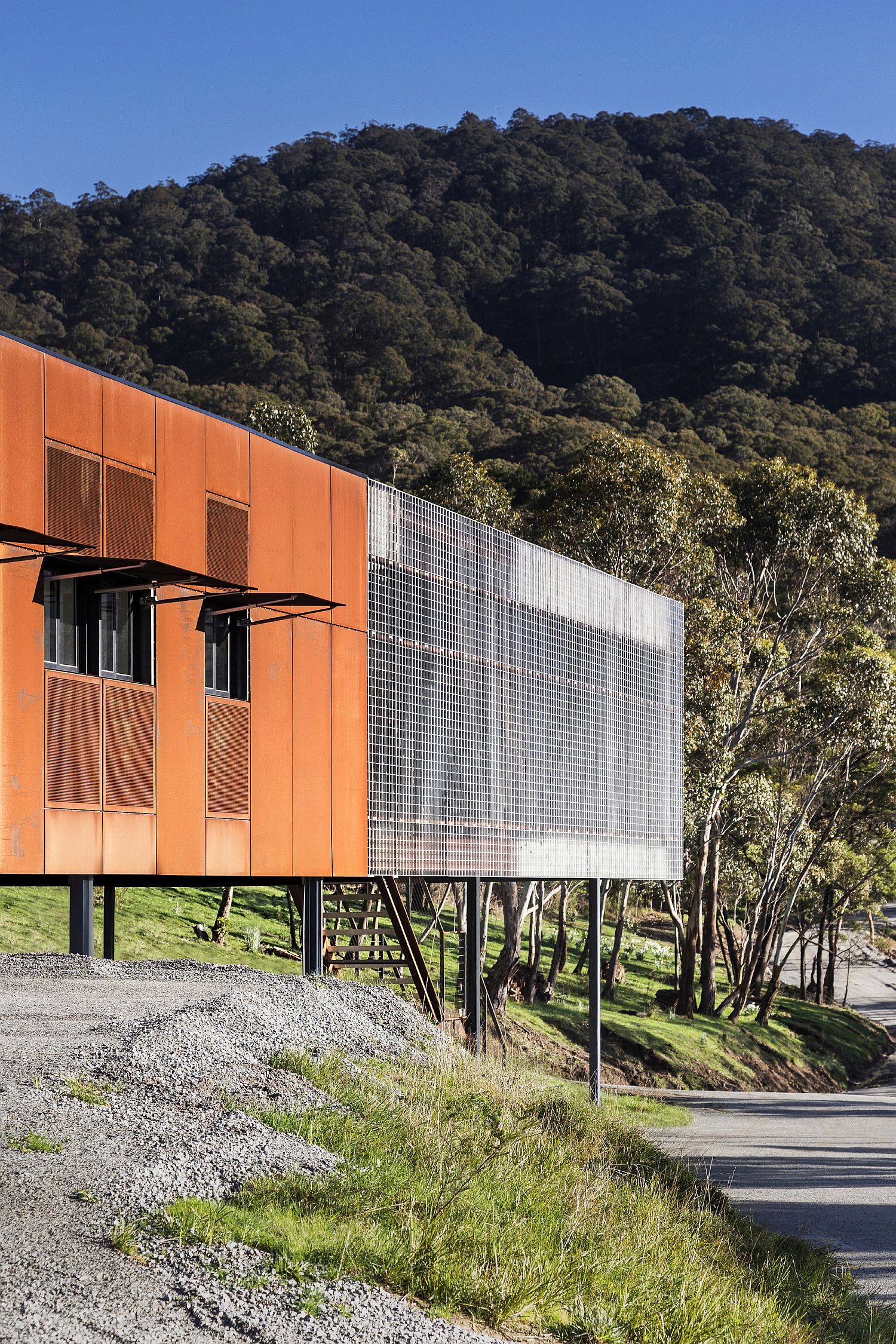 It is the living area along with the kitchen and dining that sit at the front of the home with the study, bedrooms and other private spaces shielded away from prying eyes in the rear section. A captivating rooftop deck with 360 degree views complete a residence that was shaped as much by the landscape as it was by the choice of the homeowners! [Photography: Dan Farrar]
RELATED: Exquisite Holiday House with Scenic Sea and Mountain Views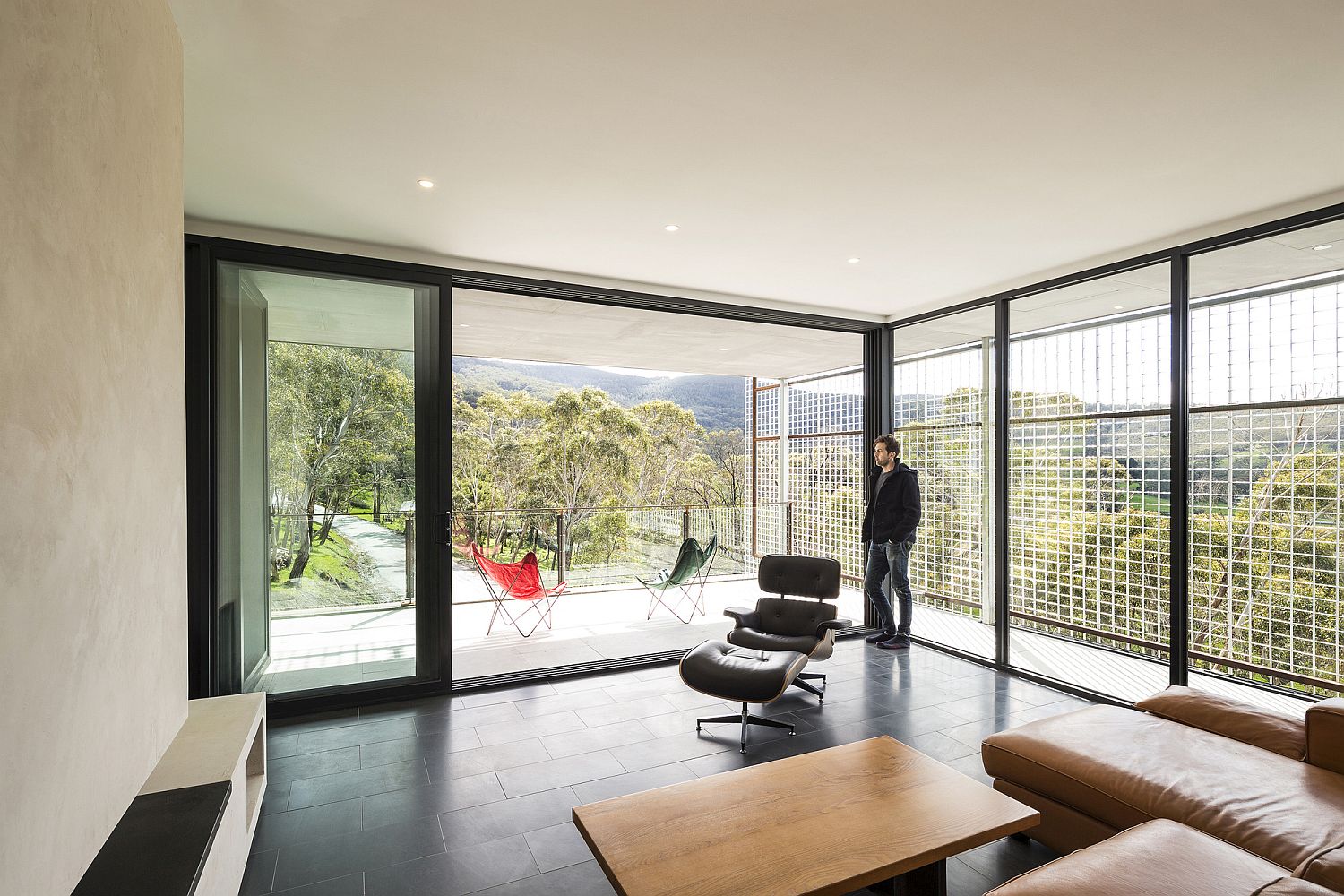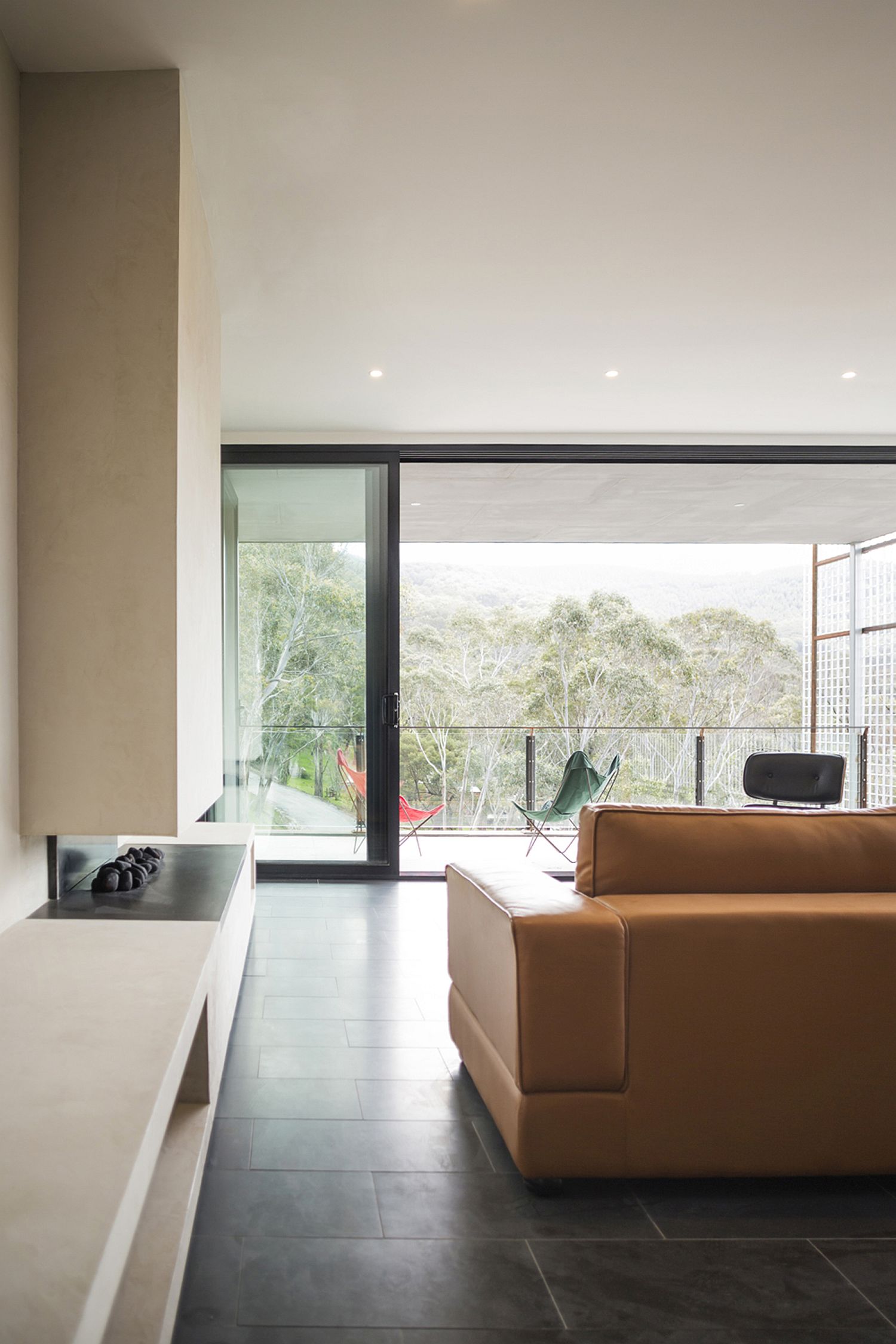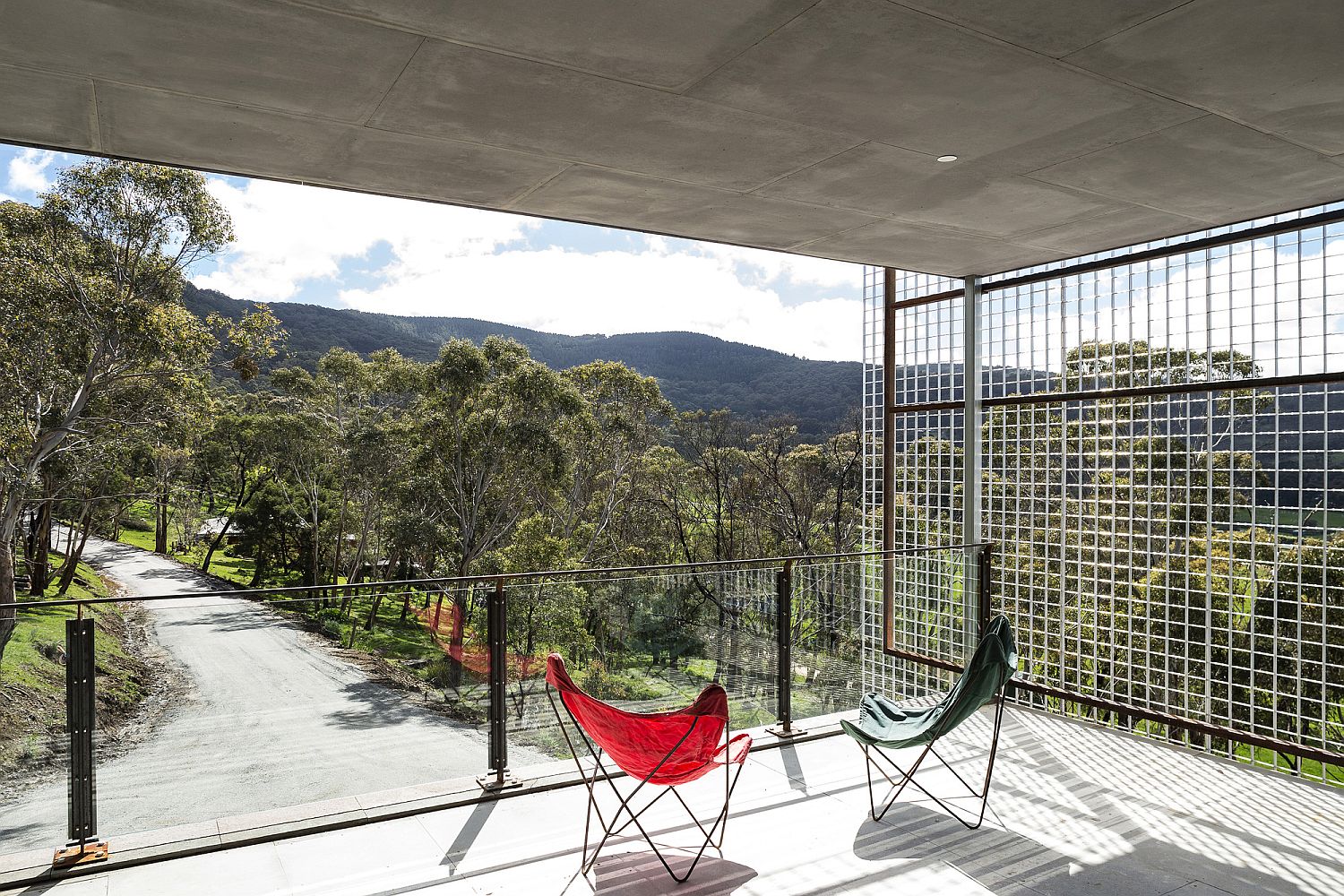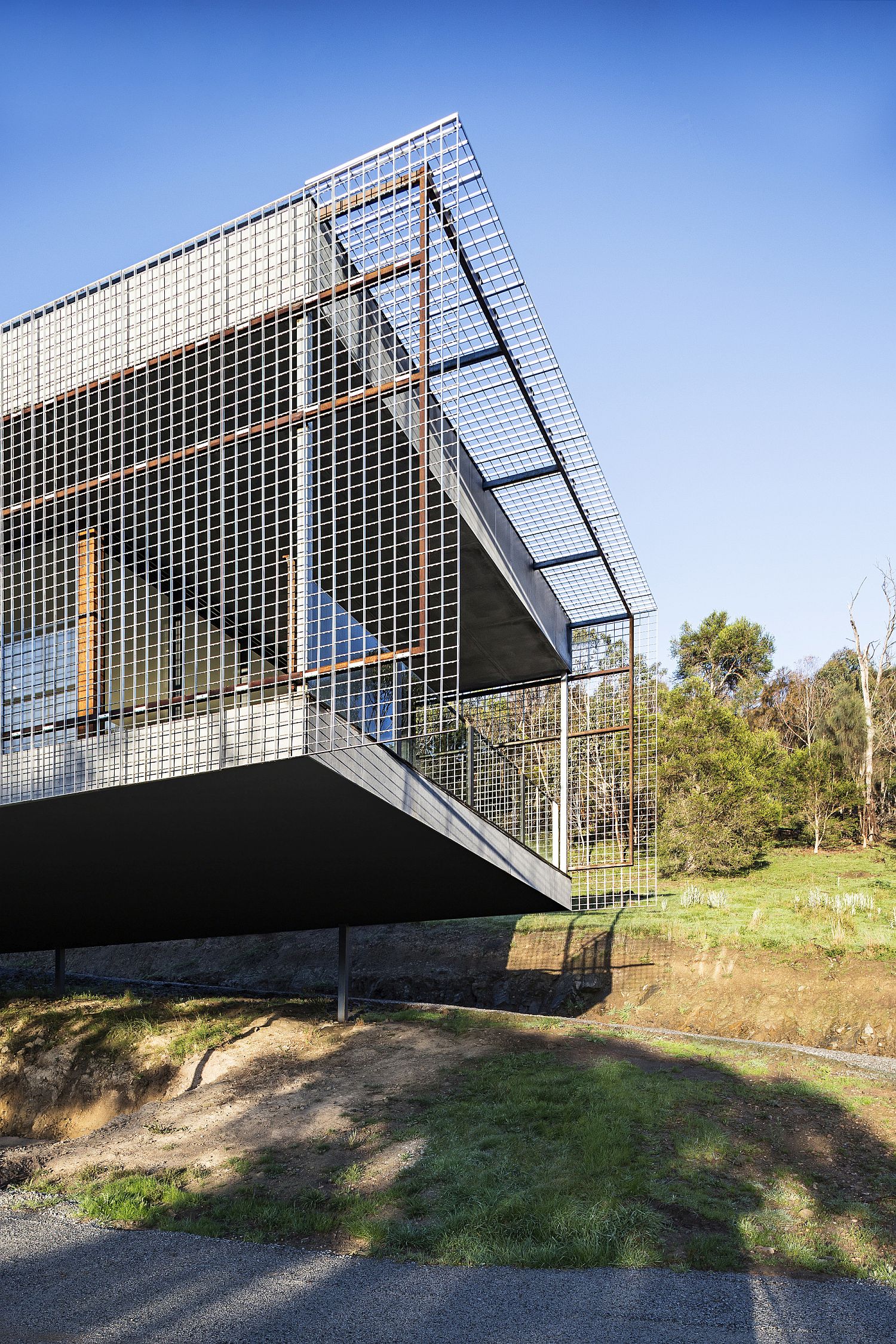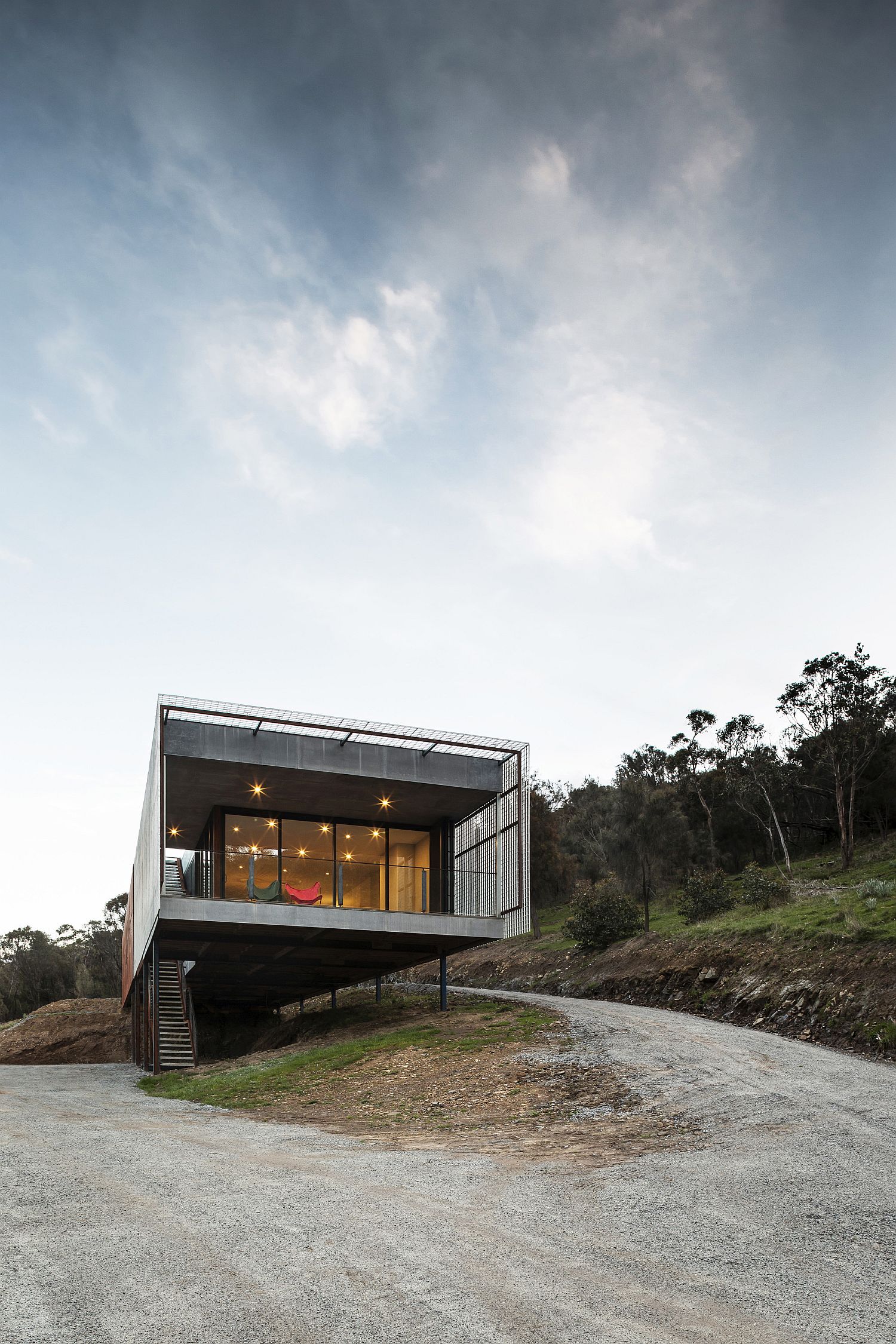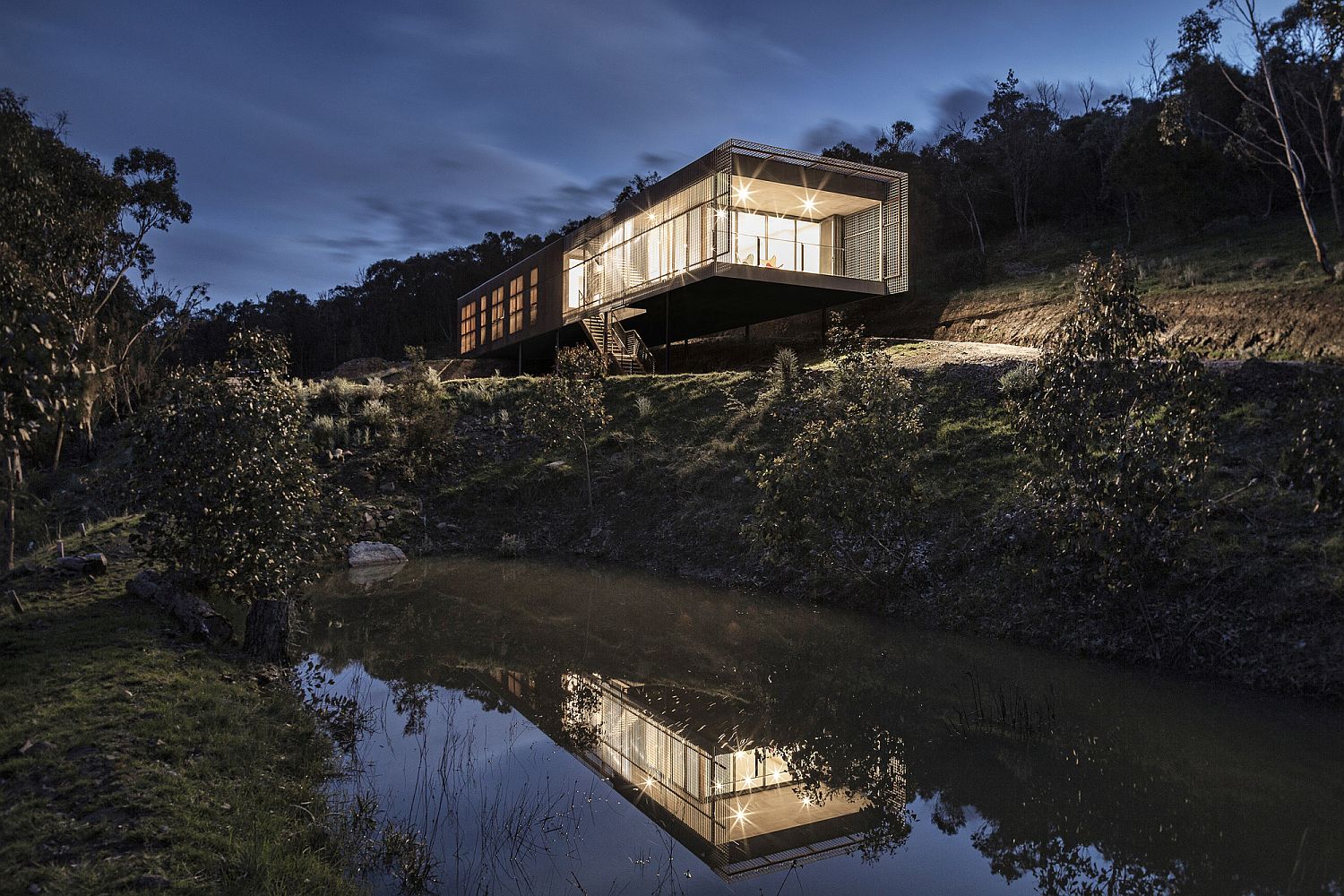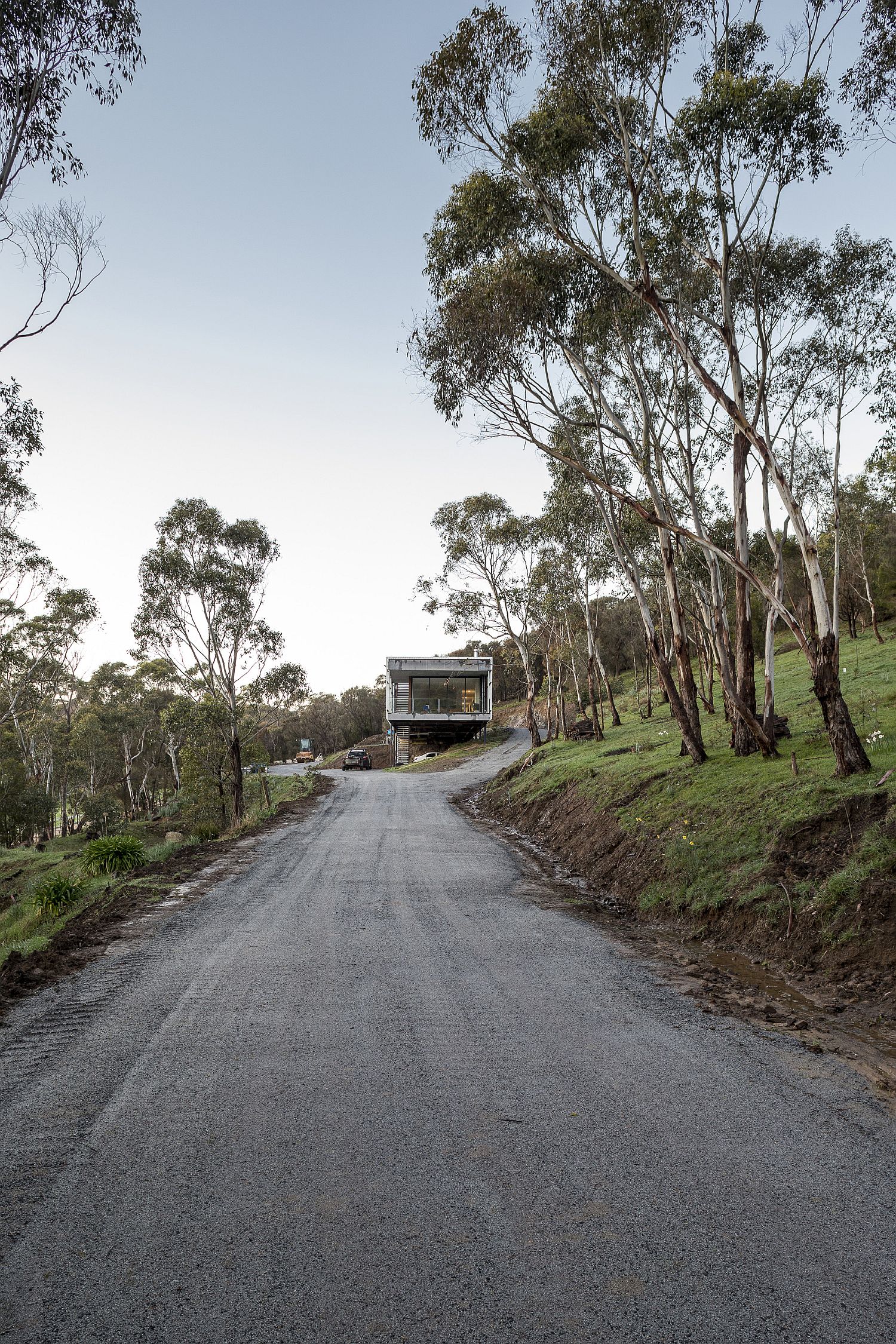 You're reading Corten Cladding and Bushland Views Mesmerize at Mt Macedon House, originally posted on Decoist. If you enjoyed this post, be sure to follow Decoist on Twitter, Facebook and Pinterest.