Home renovations are complex tasks that become even more challenging when they involve a structure where the past is as important as the present and the future. Homes with a heritage structure or those from distinct architectural eras require a careful blend of the classic and contemporary that delivers the perfect result. Nestled in the historic Cambridge neighborhood of Massachusetts, the homeowners of this Georgian revival home wished for a light-filled and modern abode that allowed them to showcase their vast art collection without altering the existing structure dramatically. Designed by Stern McCafferty, the renewed and revamped residence accomplishes this by embracing a Cor-Ten steel and glass extension!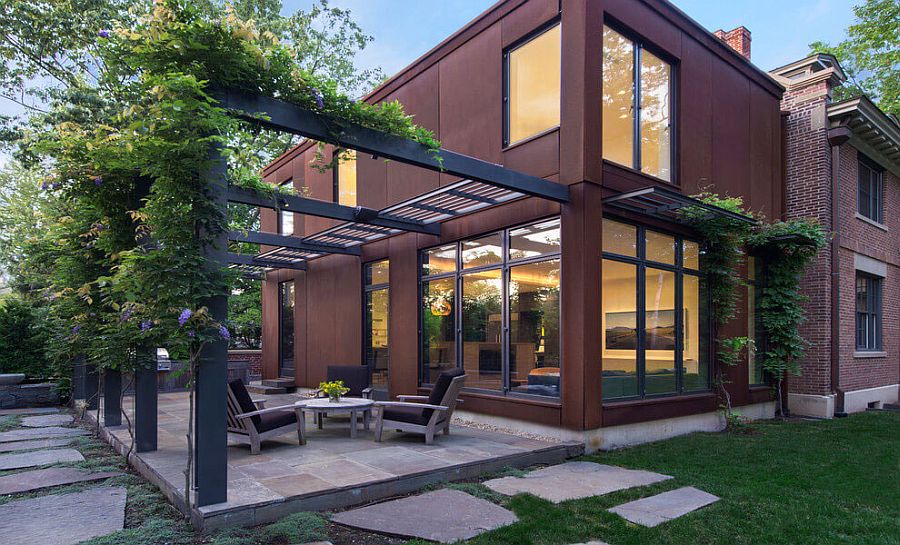 The new Cor-Ten steel structure flows into the landscape that surrounds the house and acts as a lovely and functional transitional zone between the interior and the outdoors. The color of the extension allows it to complement the existing brick structure of the home beautifully, even as metal and glass bring a healthy dose of textural contrast and modernity to the setting. Essentially, this is a fusion of contrasting styles, eras and architectural principles done in a flowing and seamless fashion. While the exterior of the original home is largely left untouched, it is the interior that undergoes a complete makeover.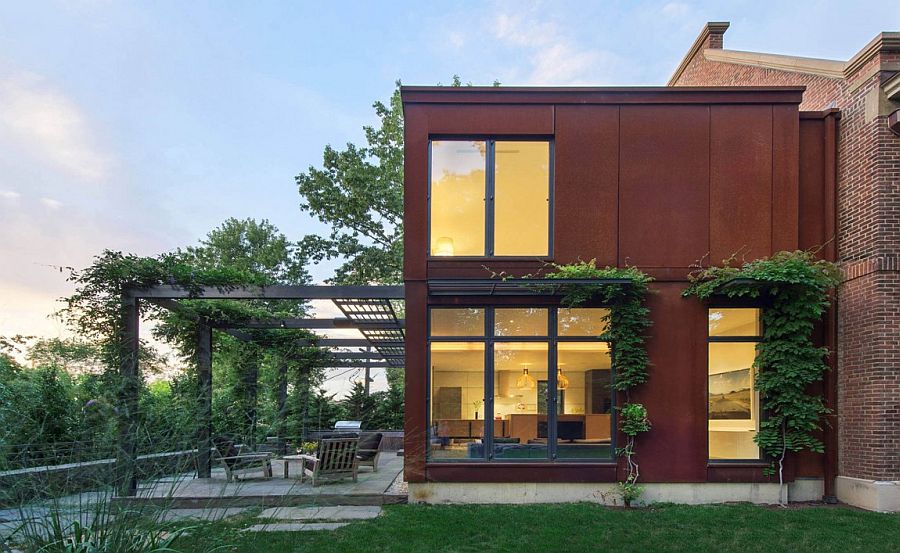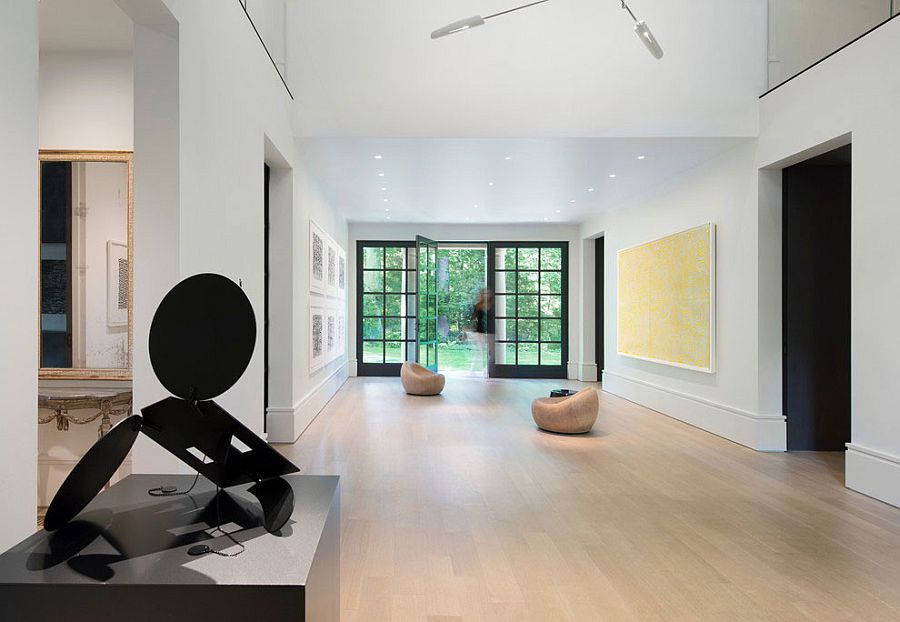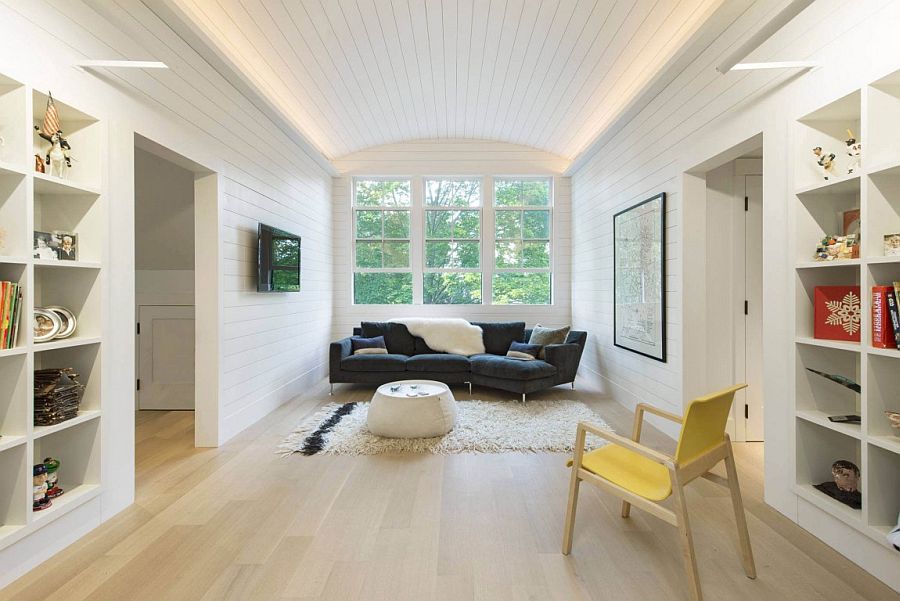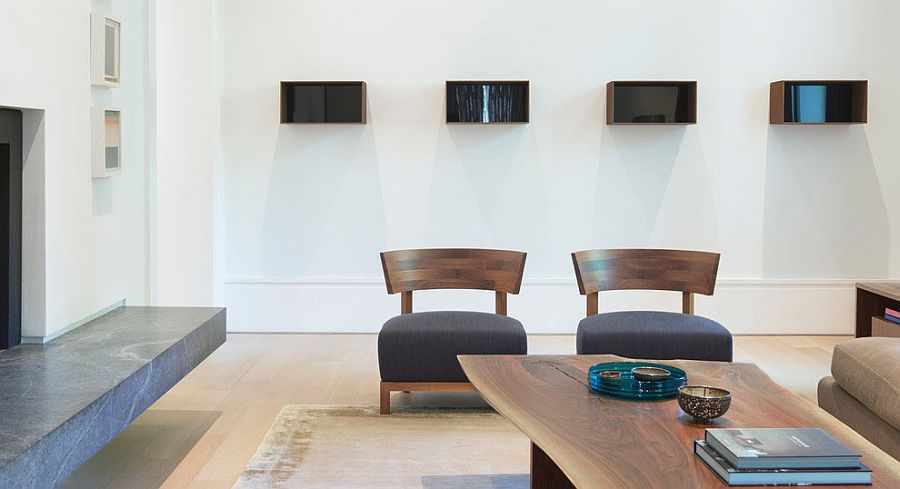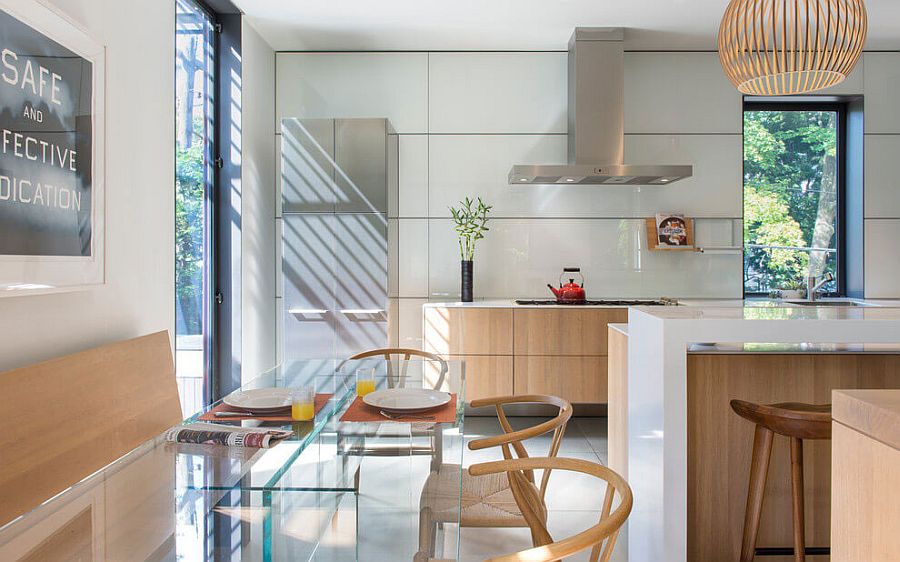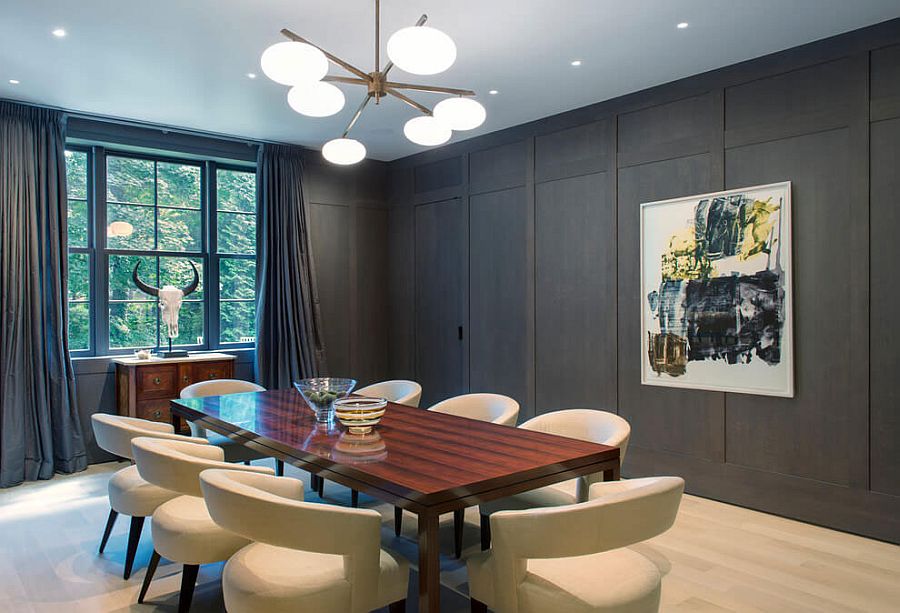 The bright and cozy modern interior relies largely on neutral hues, warm wooden tones and a dash of concrete to create a unique and inviting ambiance. Timeless décor pieces like the Wishbone chair sit alongside more contemporary pieces, even as warm lighting and a dashing two-story gallery atrium complete this sensible and stylish transformation. [Photography: Chuck Choi]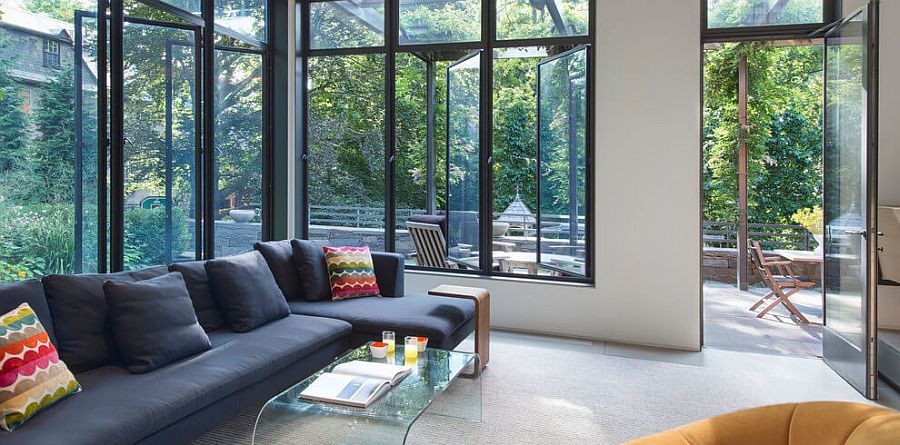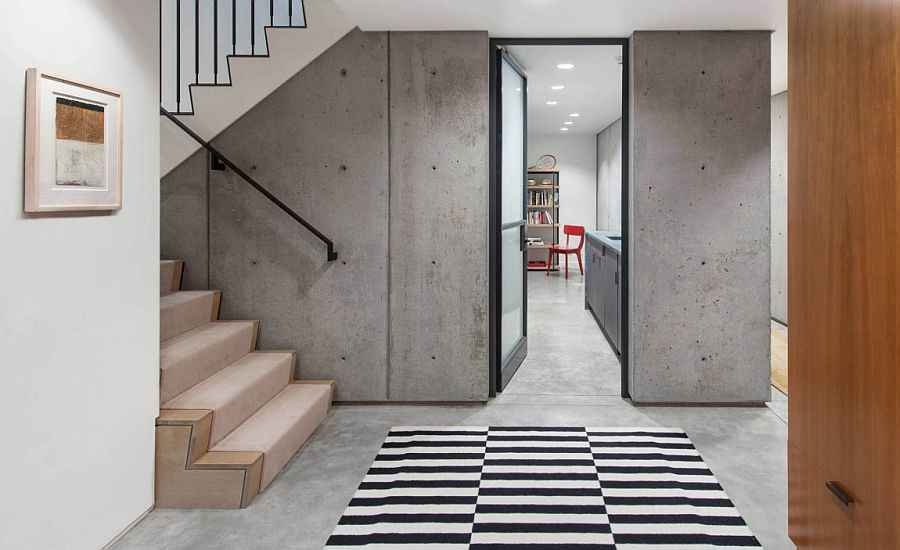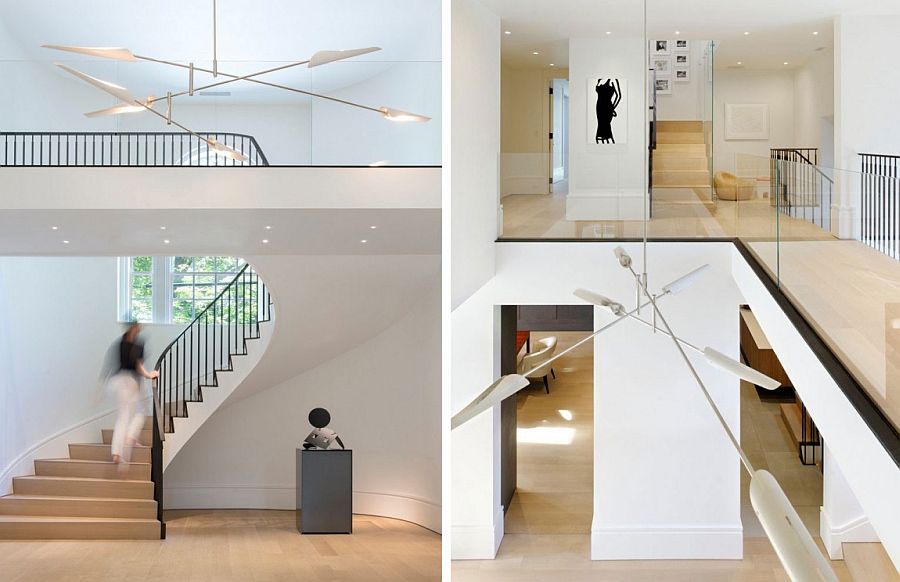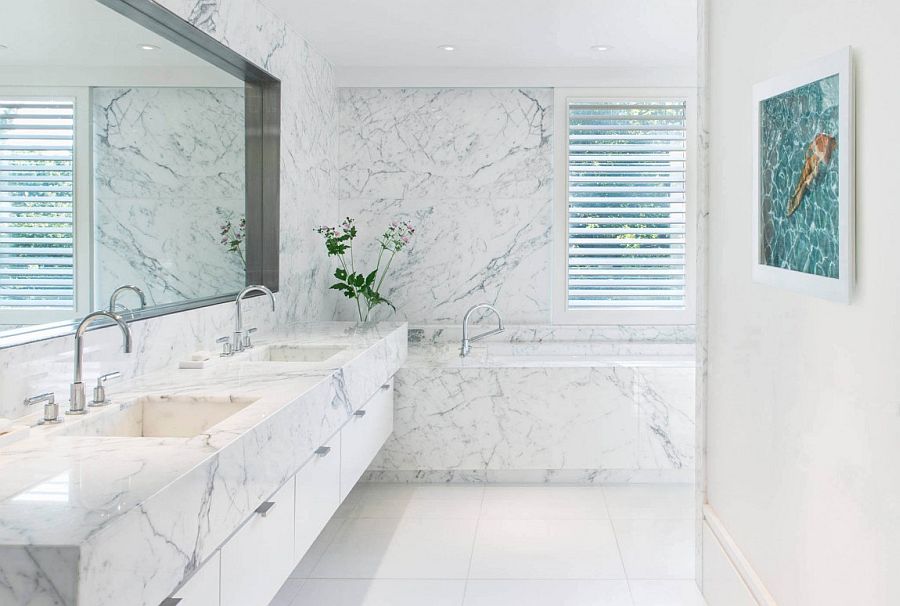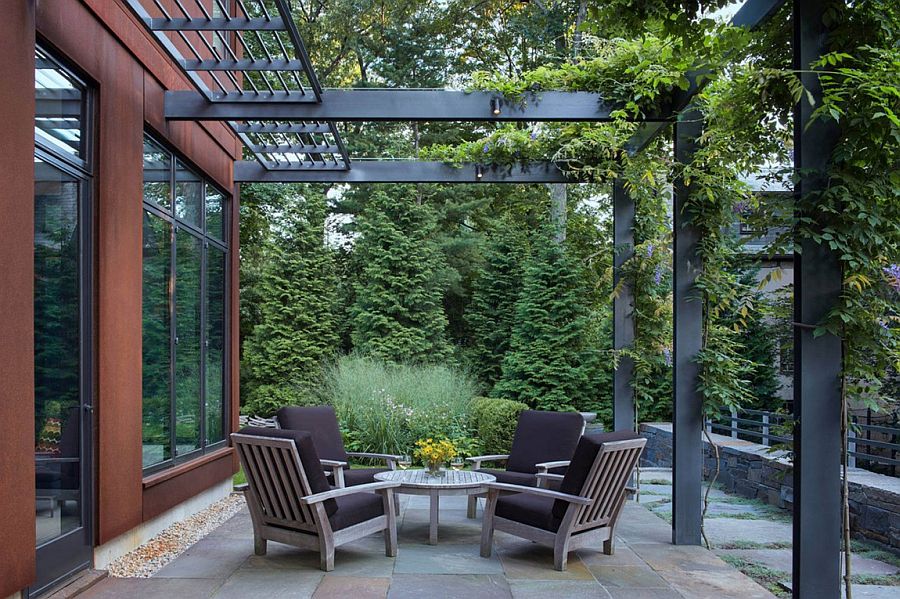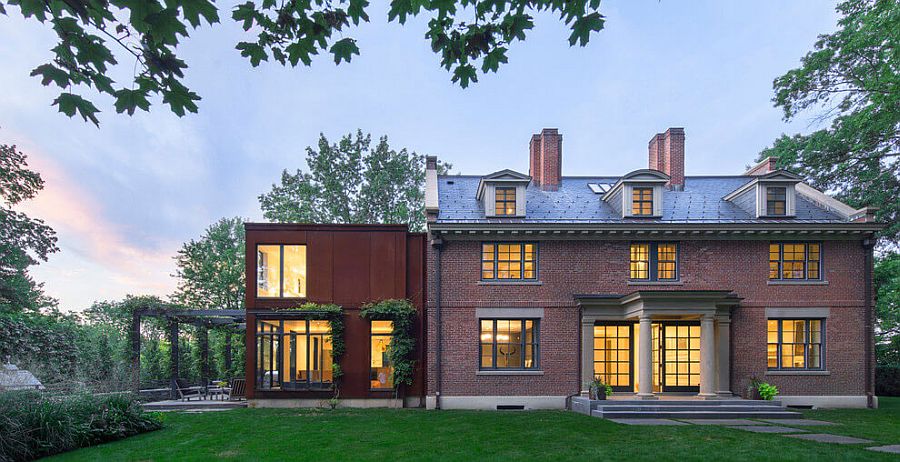 You're reading Cor-Ten Steel Structure Gives Georgian Revival Home a Modern Facelift, originally posted on Decoist. If you enjoyed this post, be sure to follow Decoist on Twitter, Facebook and Pinterest.