This post has been sponsored by Coffee-mate® Creamer. All thoughts and opinions are my own.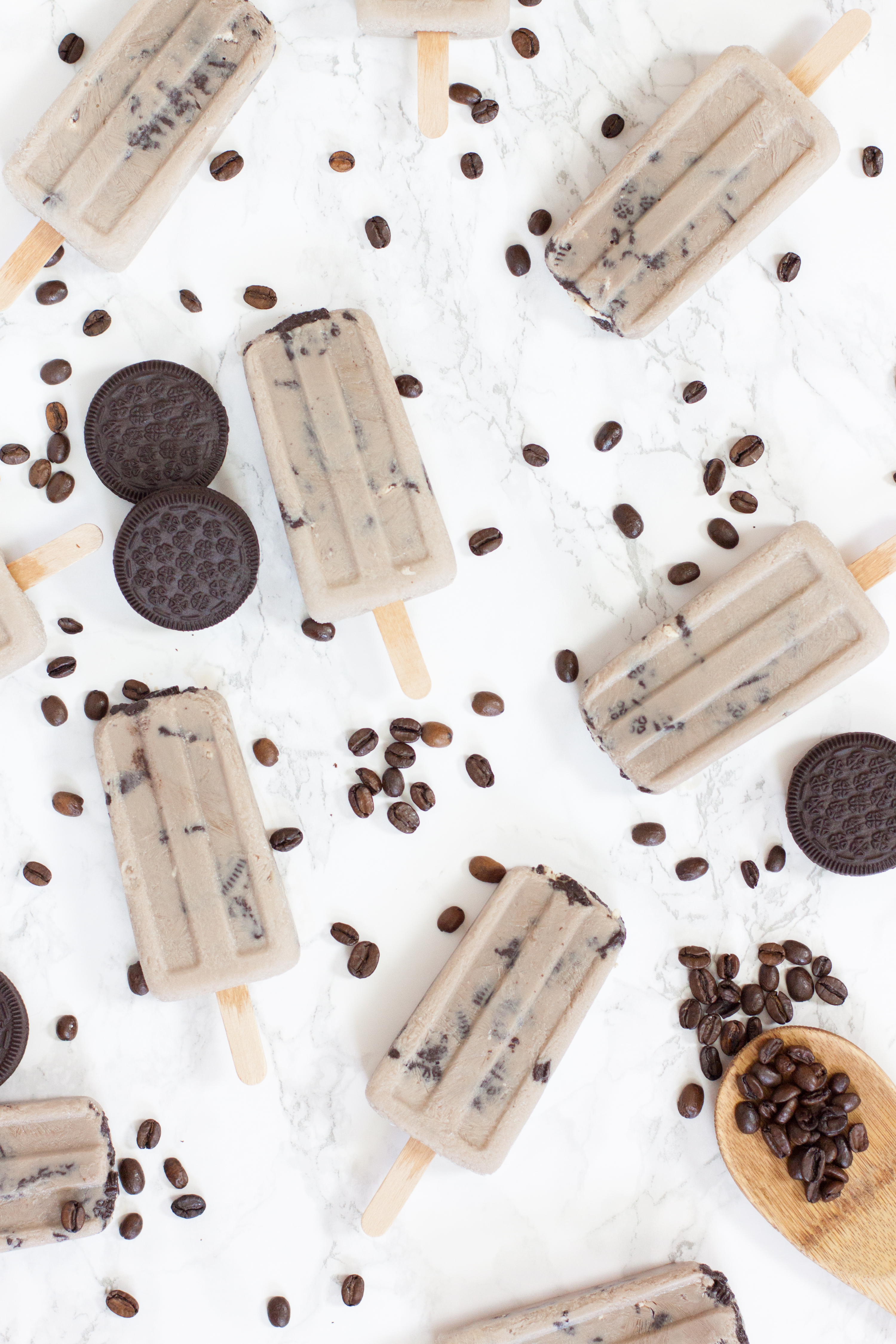 The weather is starting to warm up and I couldn't be happier about it! It's finally starting to feel like spring, and warmer temperatures mean I go from drinking hot to iced coffee. I figure by making these cookies & cream-flavored coffee popsicles the warm weather will be here to stay, and the next thing you know, it'll be summertime!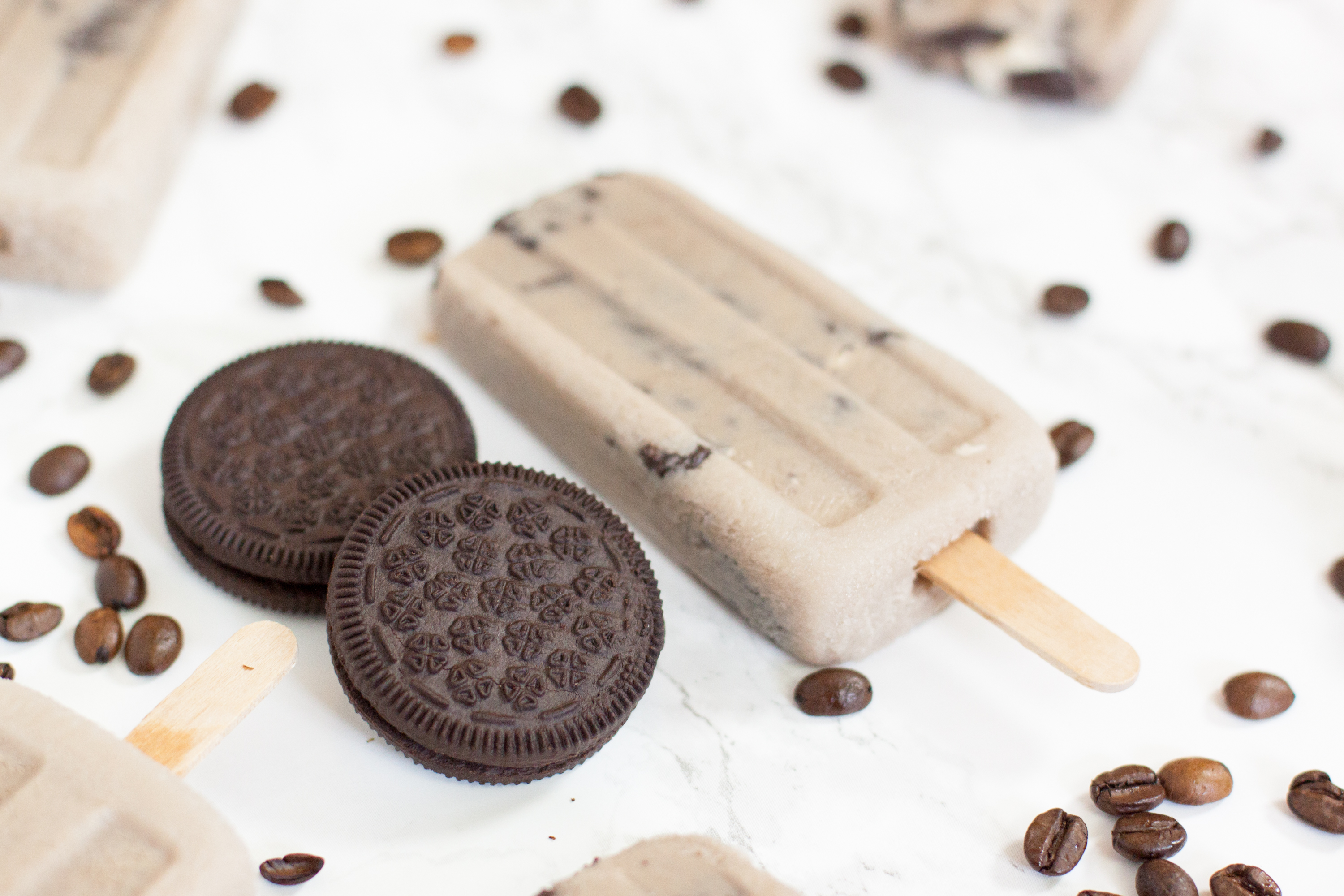 I think Coffee-mate read my mind when they created their new and seasonal Coffee-mate® Dessert Creamers, because they combined two of my favorite things: coffee and cookies. In elementary school, my favorite flavor ice cream was cookies & cream. I vividly remember eating the treat out of a small plastic container with a flat wooden spoon. 20 years later and not much has changed, so I'm all for anything that offers a bit of nostalgia.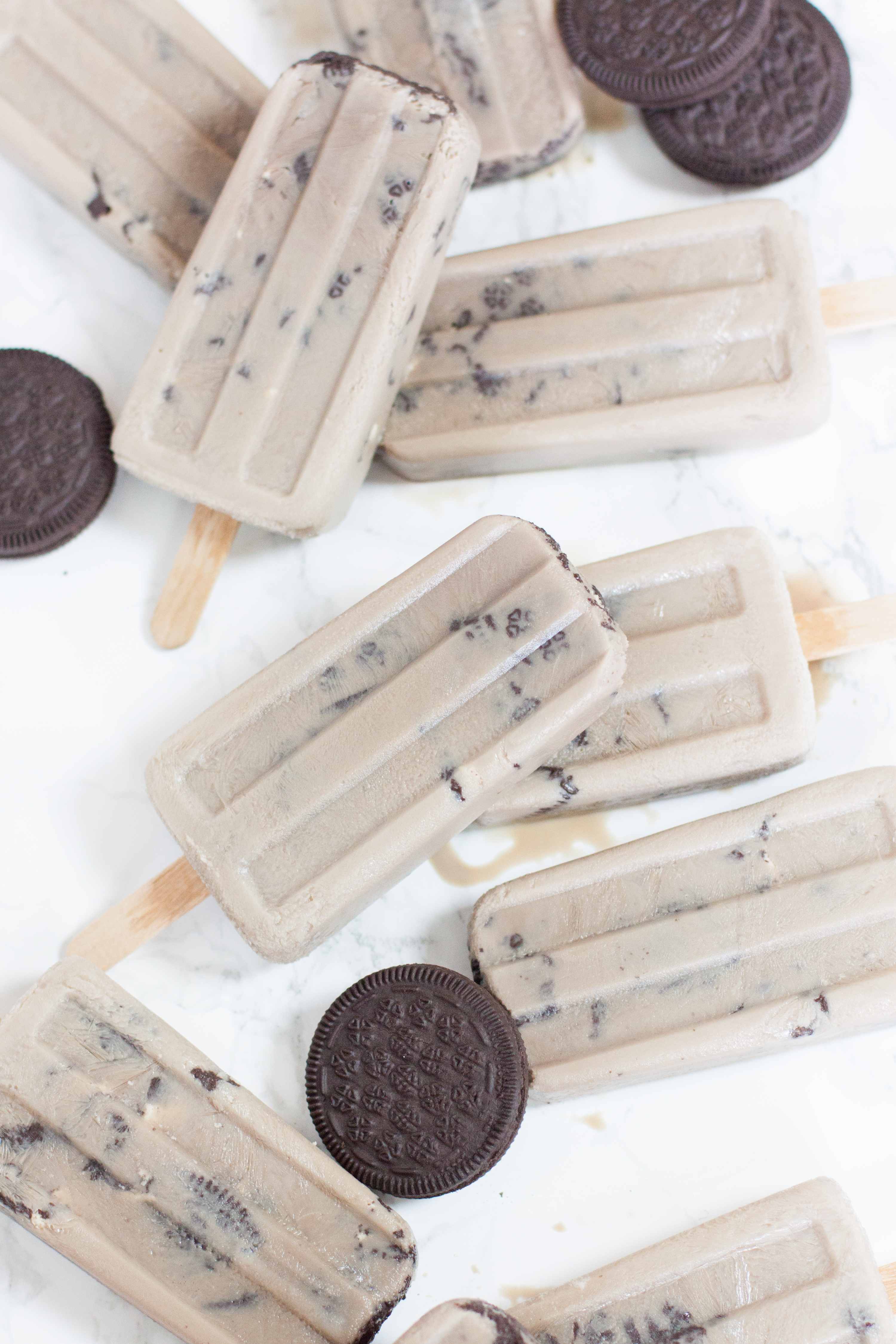 These popsicles are a new and fun way to enjoy your coffee. The Coffee-mate Cookies & Cream Dessert Creamer adds just the right amount of sweetness, while the cookie bits give them a bit of texture. I already can't wait to eat the rest!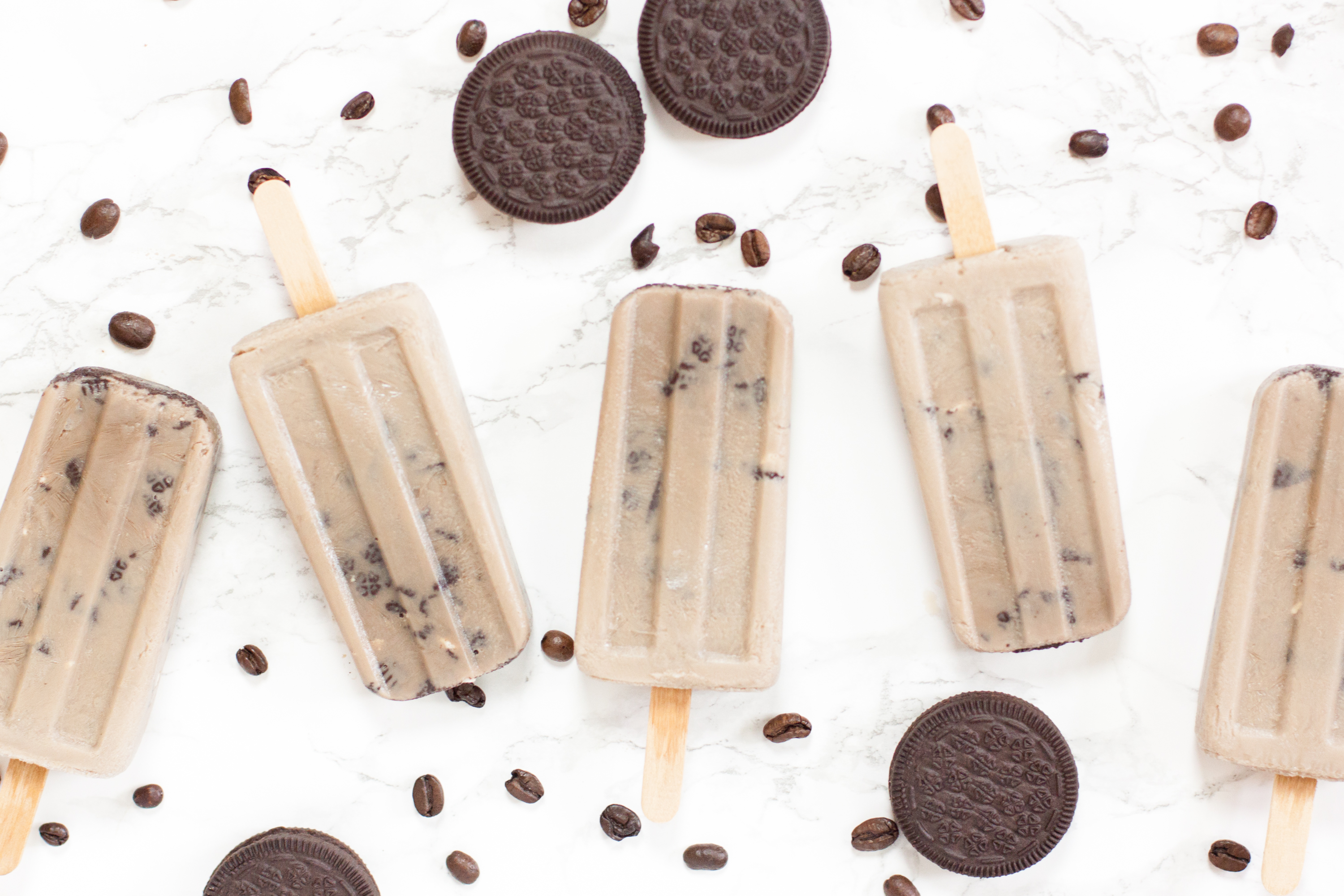 I picked up the Coffee-mate Cookies & Cream Dessert Creamer at my local Walmart (click here to find yours), found in the dairy cases. While I was there, I picked up some ready-made cold brew coffee to make the popsicle-making process quicker and easier. I also bought the chocolate sandwich cookies at Walmart and it took all my willpower to not eat any on the drive home!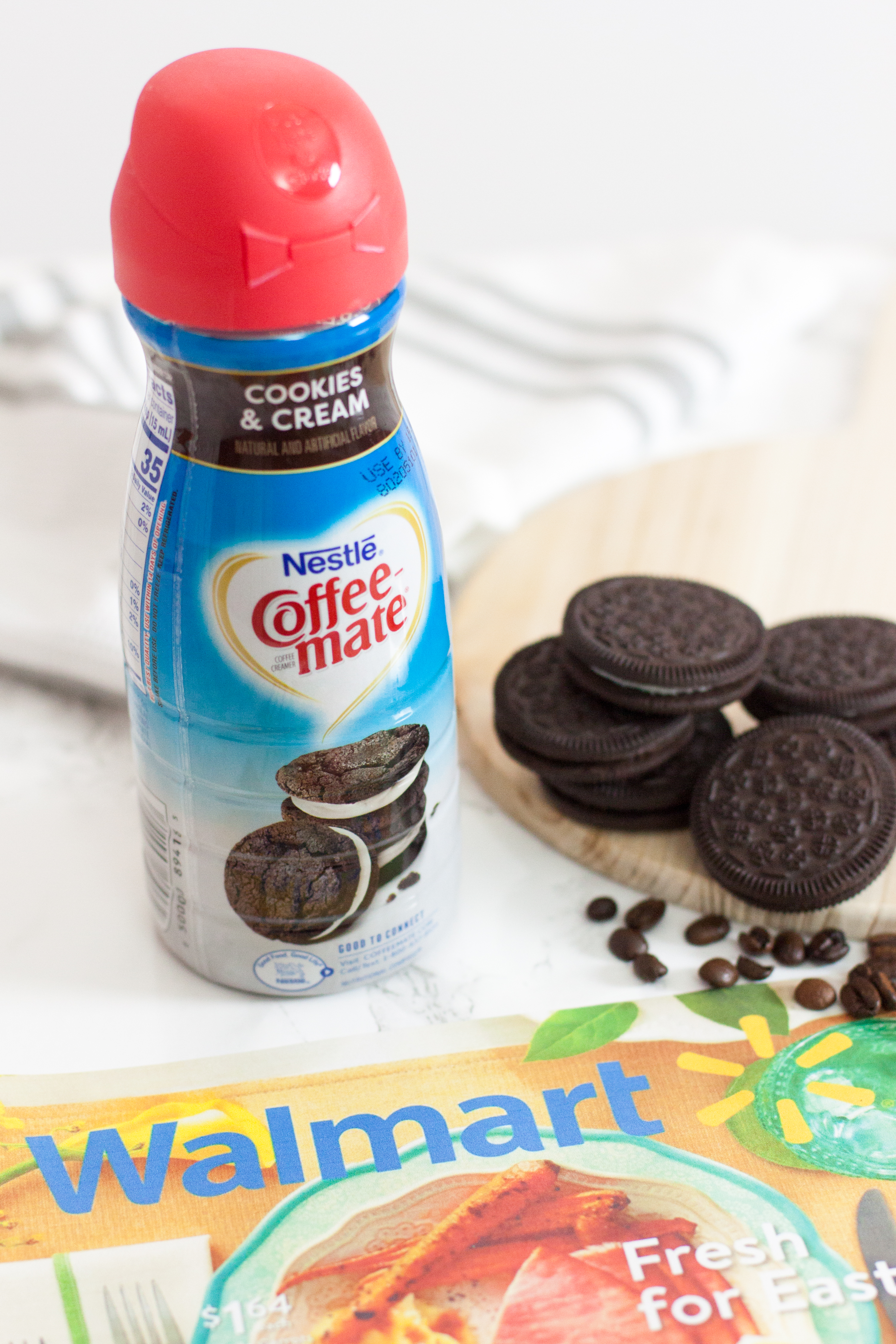 Ingredients and Materials (Makes 10 popsicles)
–       20 ounces of cold brew coffee
–       1 cup Coffee-mate® Dessert Creamer in Cookies & Cream
–       Chocolate Sandwich Cookies
–       Popsicle mold
Instructions
Place 20 ounces of cold brew coffee (I bought mine already brewed) into a pourable container.

Measure 1 cup of Coffee-mate® Cookies & Cream creamer and add it to your coffee. Feel free to do a taste test here. You might like your popsicles a little more or less sweet. Since we are making a dessert here, I opted for a little extra sweetness. Stir well to combine.
Break the cookies into various sized pieces. Divide the cookie pieces throughout the popsicle mold.  I used one cookie per popsicle.
Pour the coffee mixture into the popsicle molds.
Put your popsicles in the freezer for about one hour. Then, add the popsicle sticks and place back in the freezer until fully frozen (about 4+ hours depending on your freezer).
Once the popsicles are fully frozen, remove them from the freezer. To loosen the popsicles from the mold, run warm water over the underside of the mold for 20-30 seconds. Enjoy!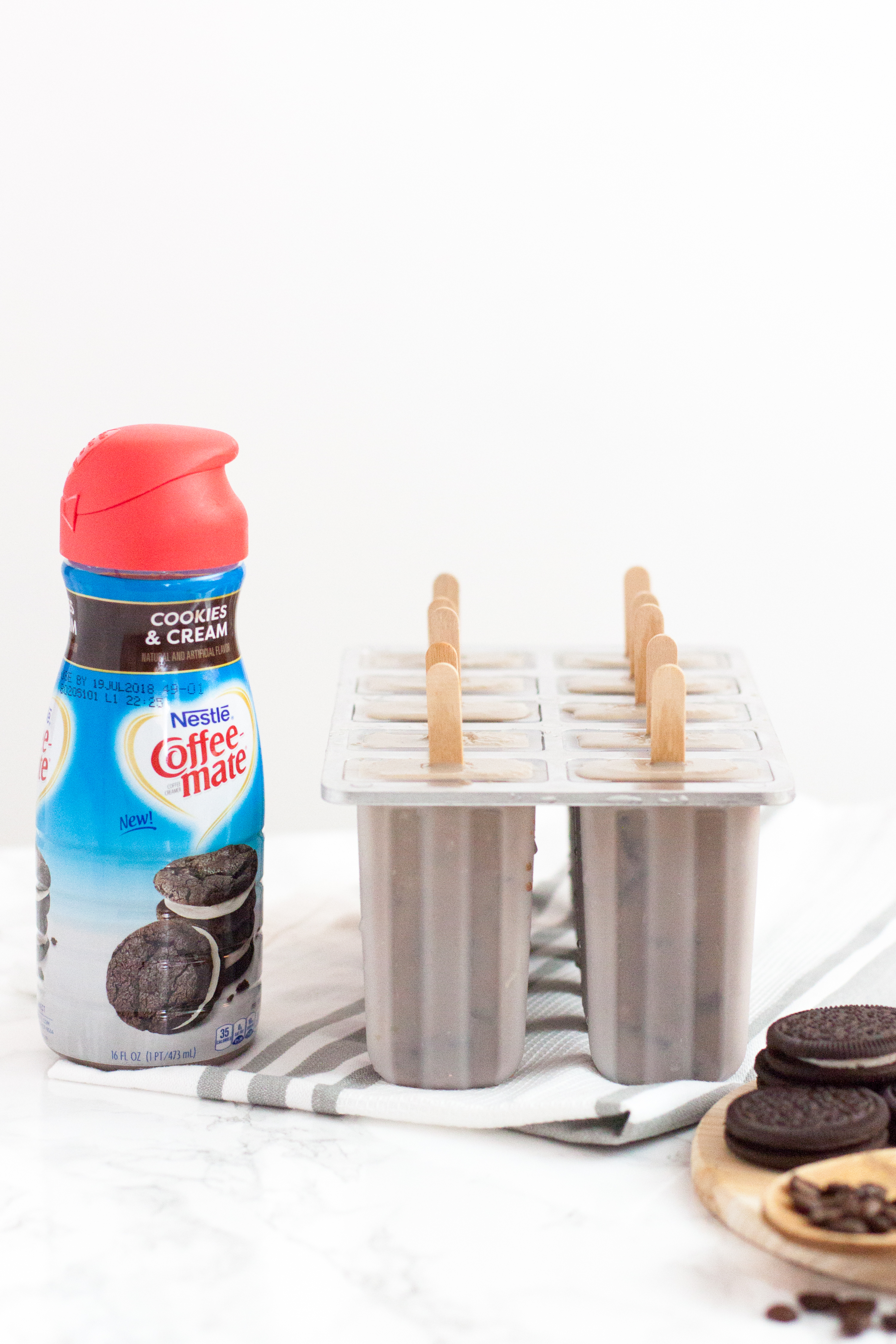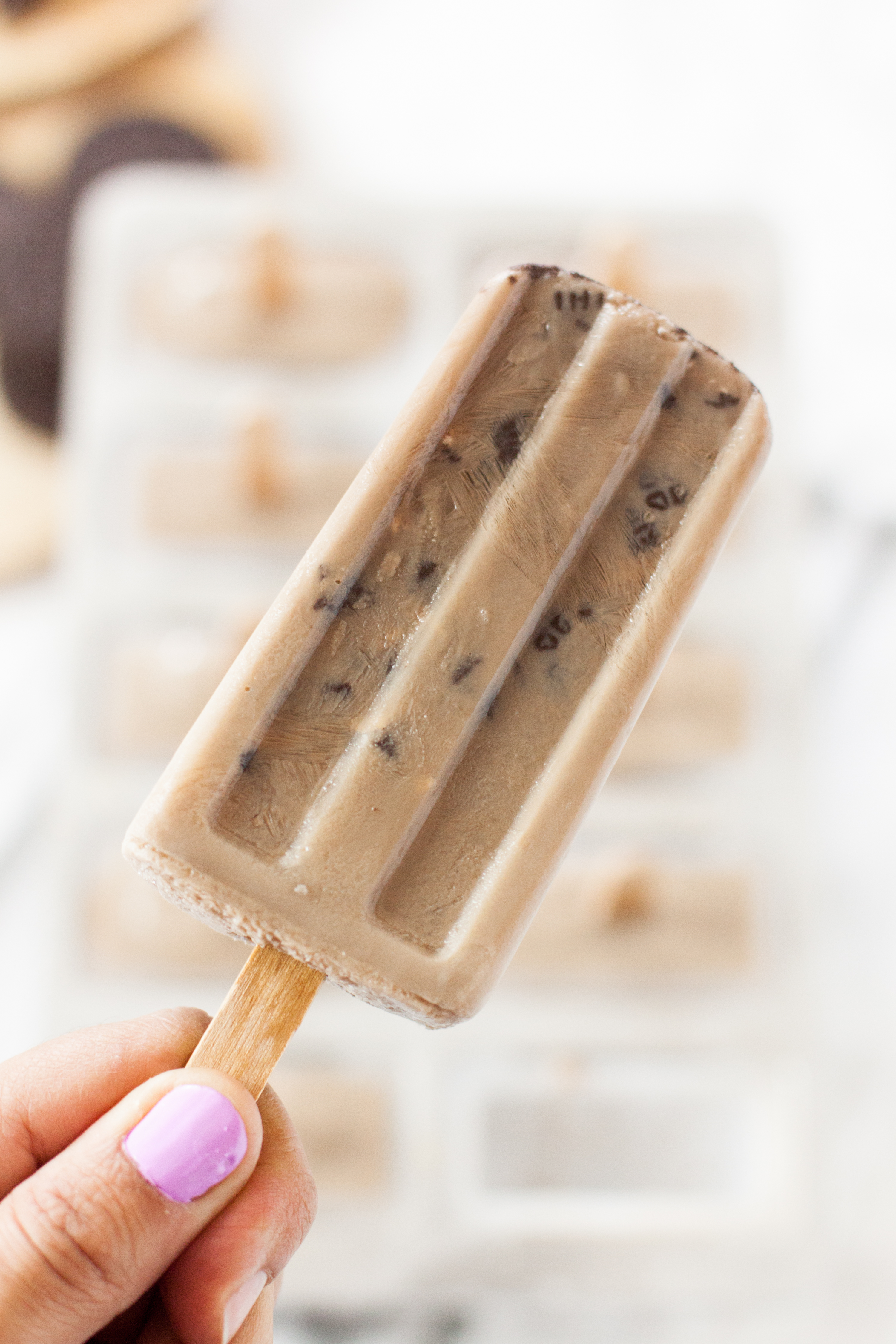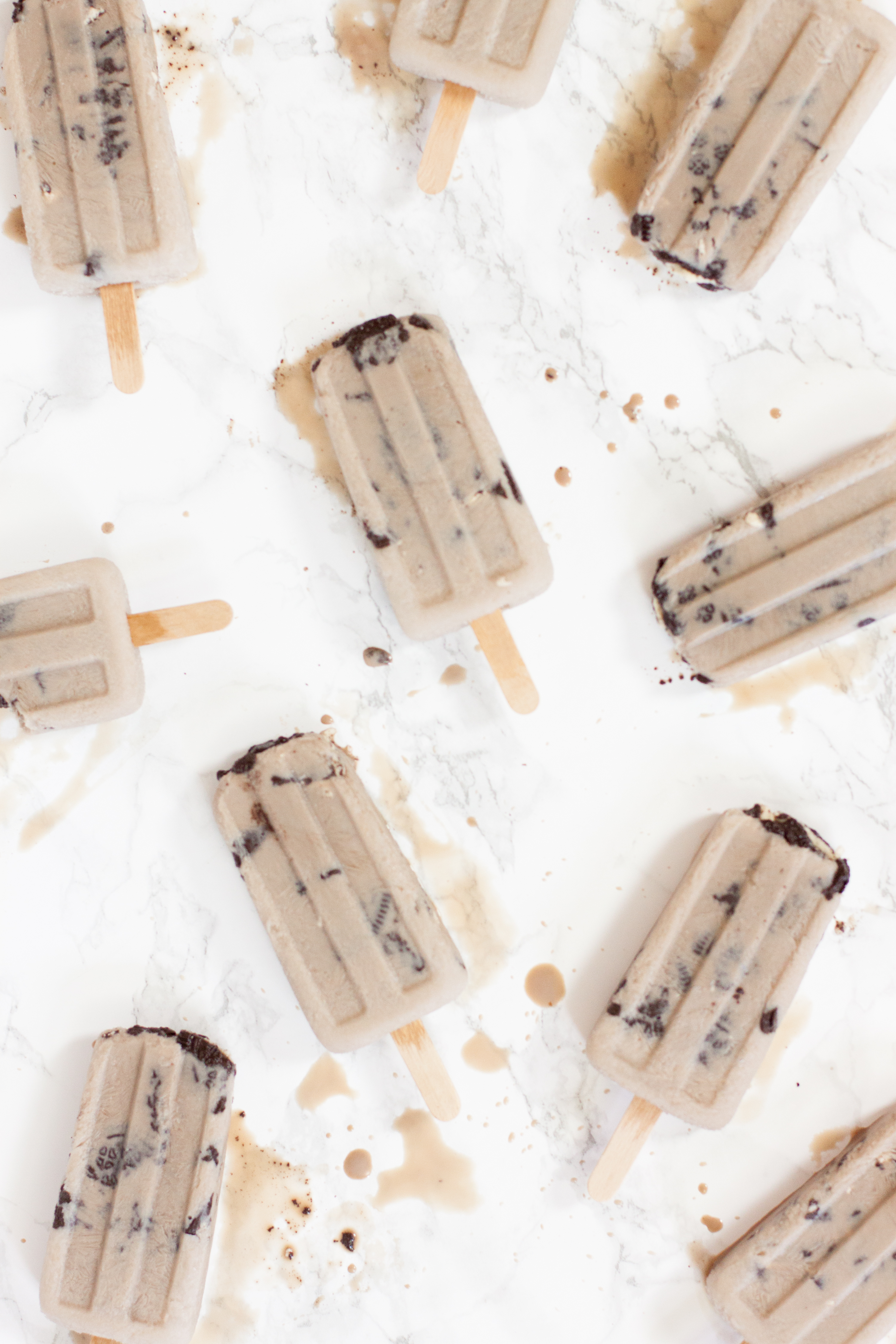 Are you a hot or iced coffee person? Or do you take your coffee strictly in popsicle form?
Click here to learn more and get inspirational recipes ideas using the Coffee-mate Dessert Creamers available at Walmart for all of your coffee drinking (and popsicle making) needs! You can also head to your local Walmart store to see if you're one of the lucky participating stores hosting free in-store sampling on May 10-13th. While you already know that I'm a sucker for the Cookies & Cream, there's also Toasted Marshmallow Mocha and Coconut Caramel Latte flavors to test out, too!
Thank you for supporting the brands that keep this blog making (and snacking)!