Set in a picturesque landscape with plenty of rustic charm, Stormvillan in Hanko, Finland is a fabulous modern villa that seems to bring together different styles and even more contrasting worlds! Designed by Mer Arkkitehdit, this seaside ecsape offers much more than a view of the waves with different vistas presenting a trio of completely different sceneries. It is the living room that offers unabated views of the coastal strip while the master bedroom overlooks the beautiful lineup of pine trees on the other side. Then there is the dining area, kitchen and terrace section that opens up towards dreamy sunsets and the distant countryside, allowing the homeowners to take in the many sights and sounds outside.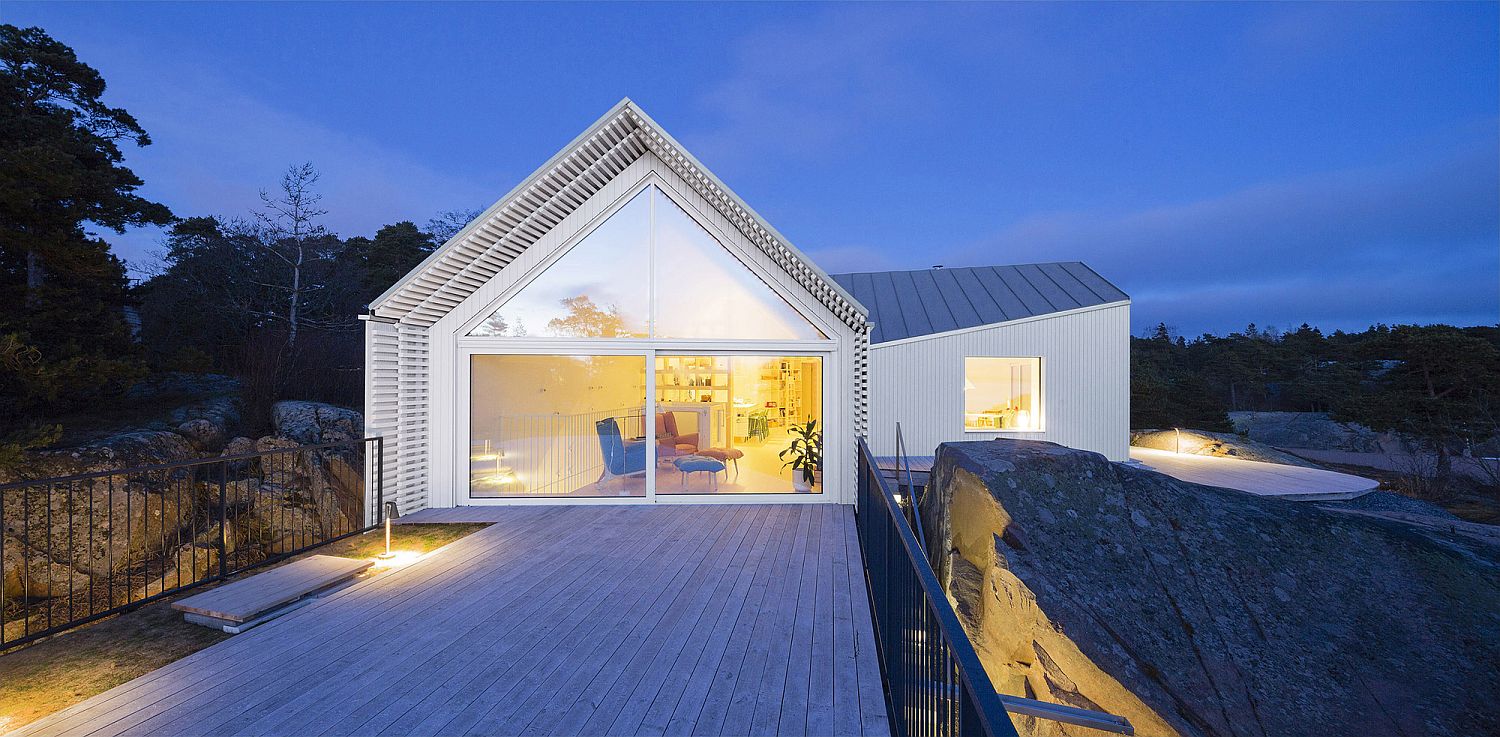 The beautiful Finnish villa is much more than just the view on offer with its unique design combining a touch of coastal charm with classic villa design and modern ergonomics. A wooden terrace, gable roof and a section of the home that acts as the green roof create a fusion of the modern and the traditional even as the open interior is filled with ample natural light. Part of the home is etched into the bedrock on the site and it is this rock that acts as an inimitable wall in certain parts of the residence.
RELATED: Seaside Contemporary Home Dazzles with a Strikingly Inventive Façade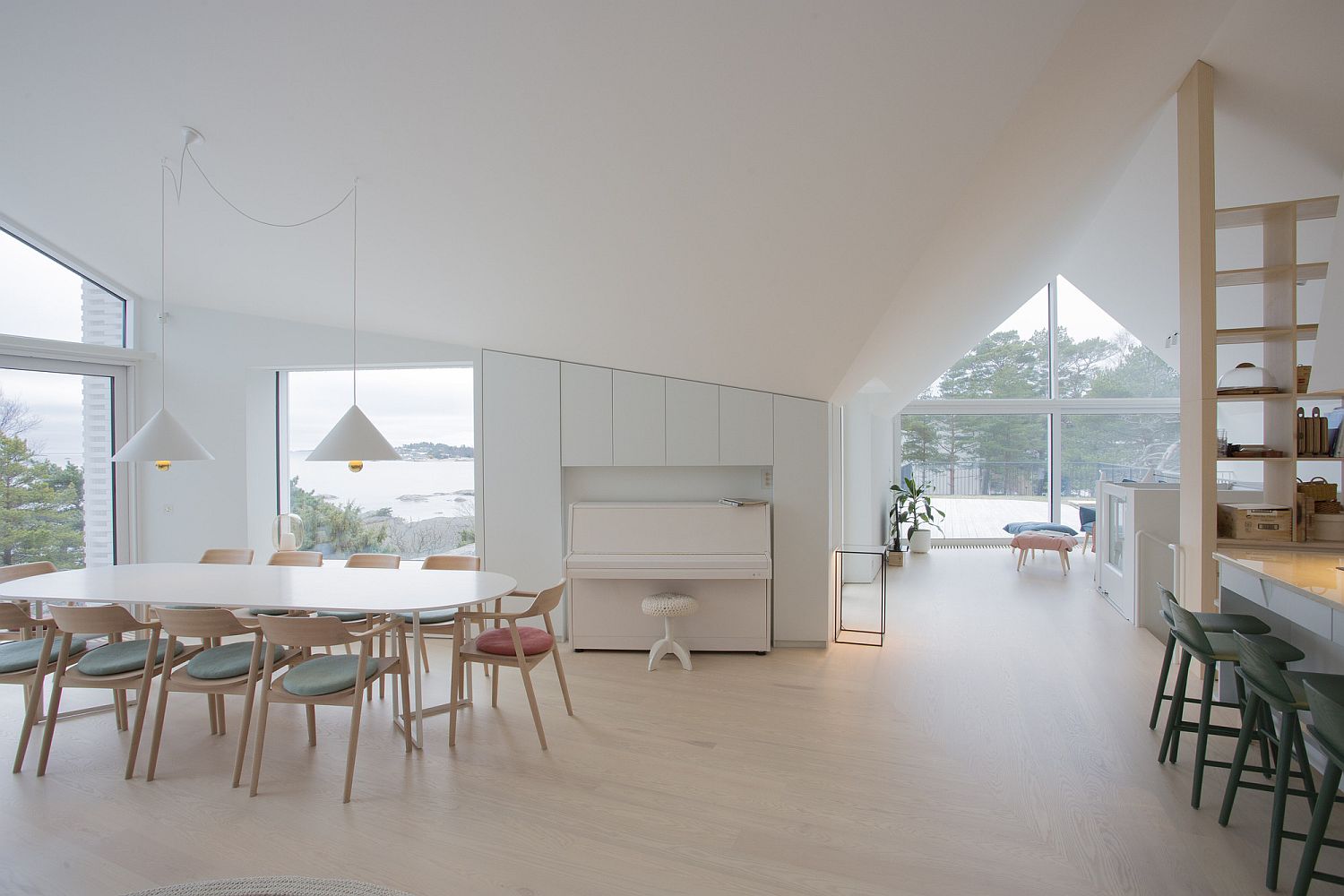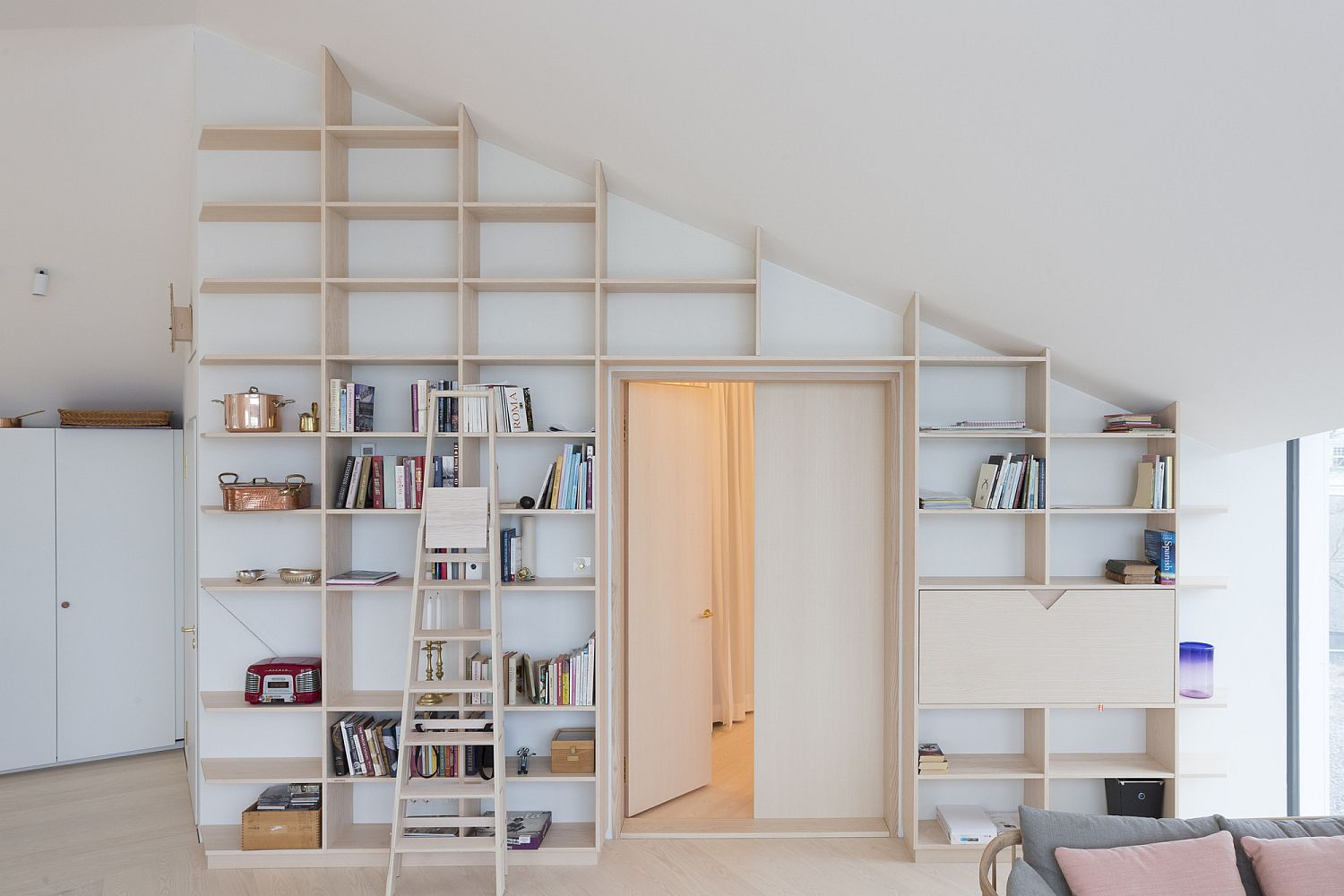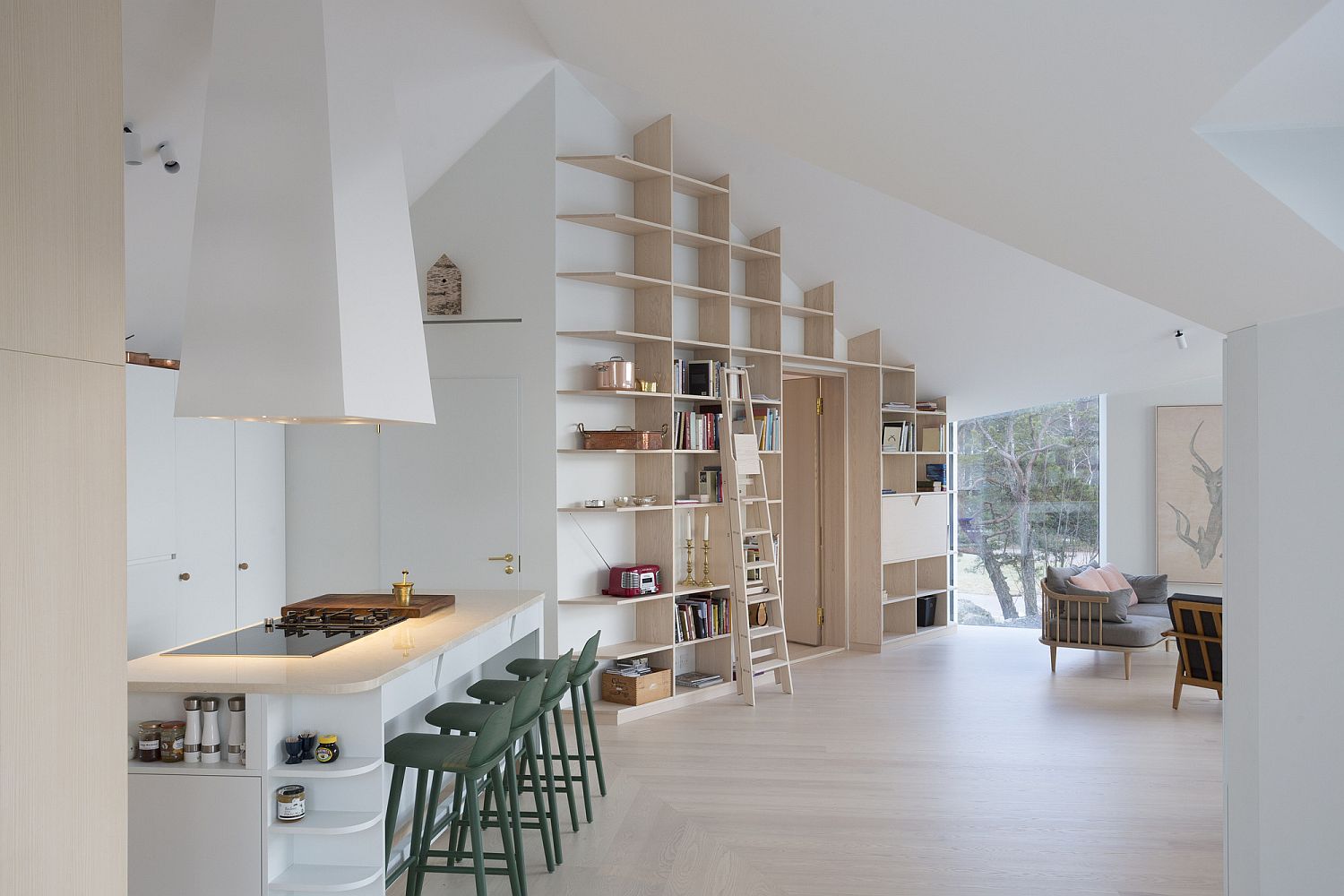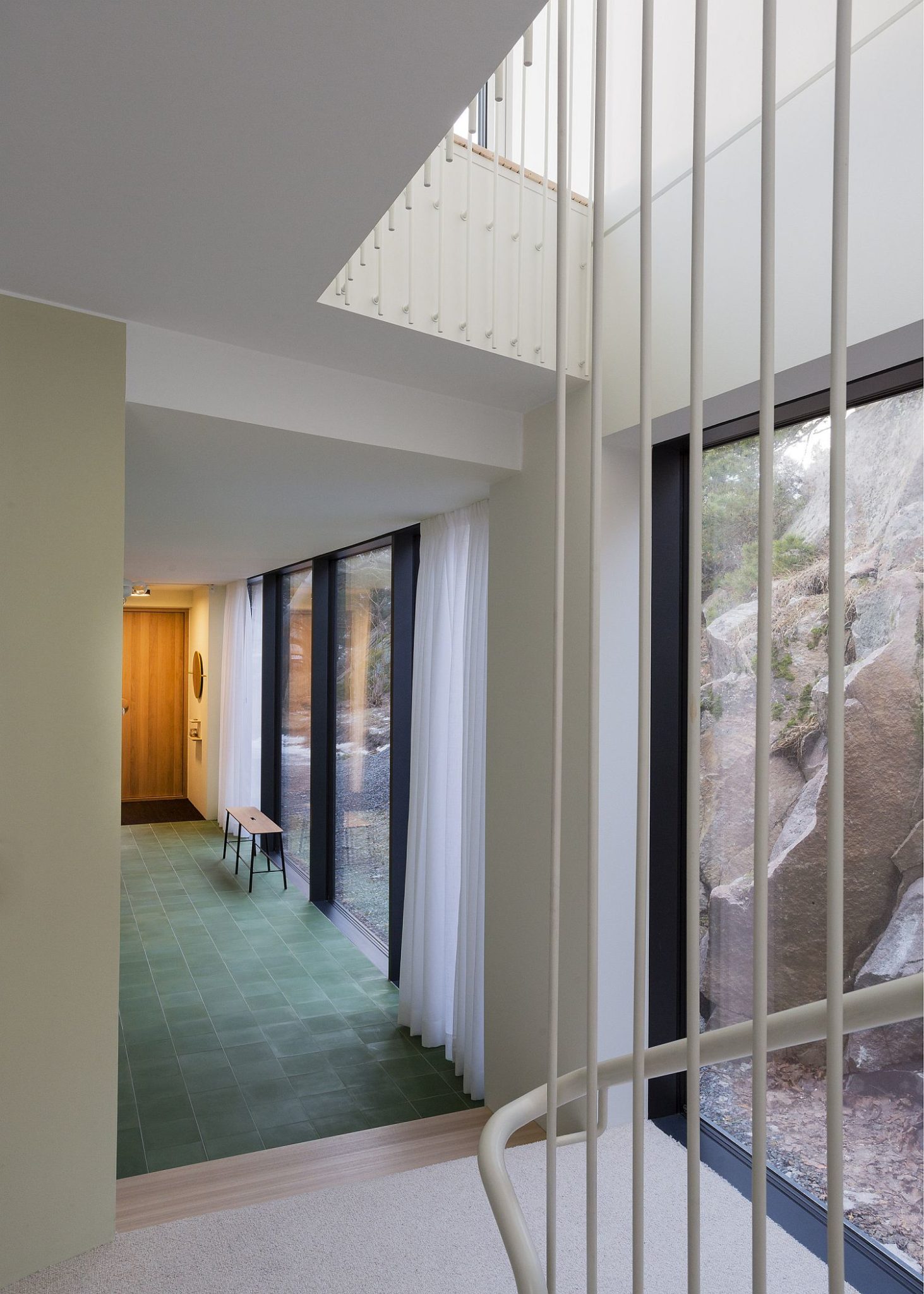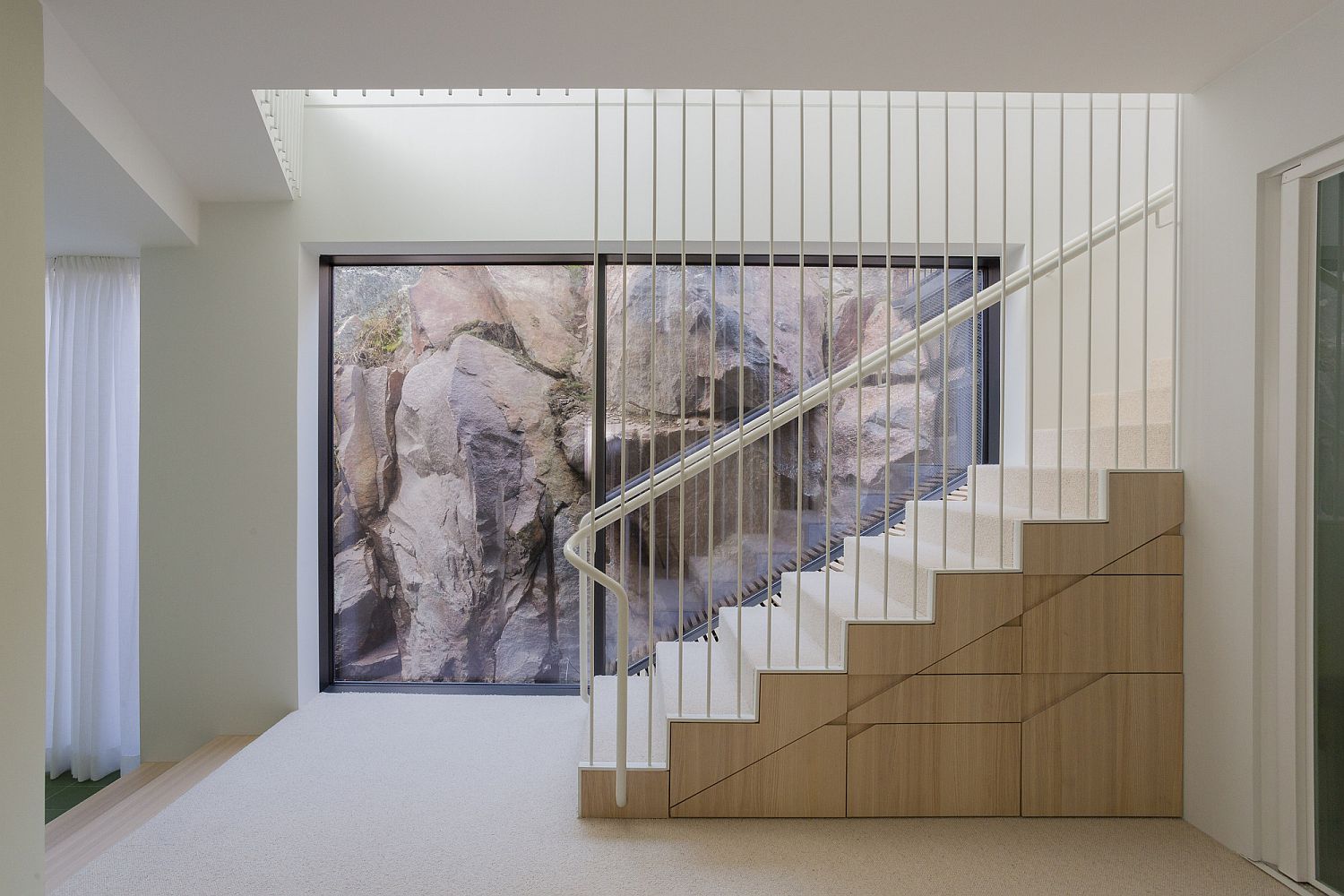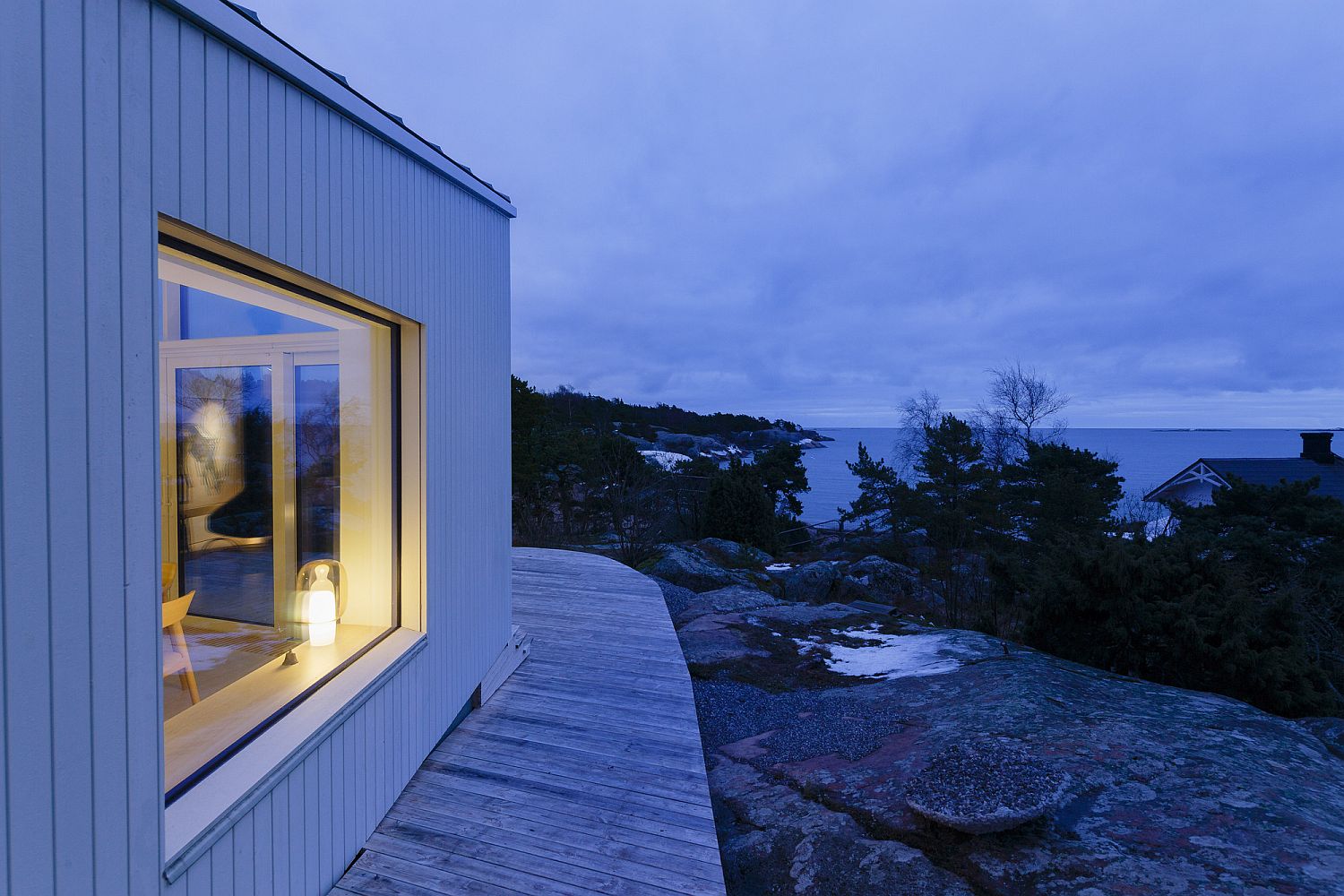 White is the color of choice inside and that barely comes as a surprise in a region where Scandinavian style and aesthetics hold sway. Gentle pastel hues, shelving that extends all the way up to the ceiling and space-savvy hidden cabinets complete this relaxing and charming Hanko home. [Photography: Marc Goodwin]
RELATED: Luxury Villa in Portugal Adds a Touch of Contemporary Design to a Classic Setting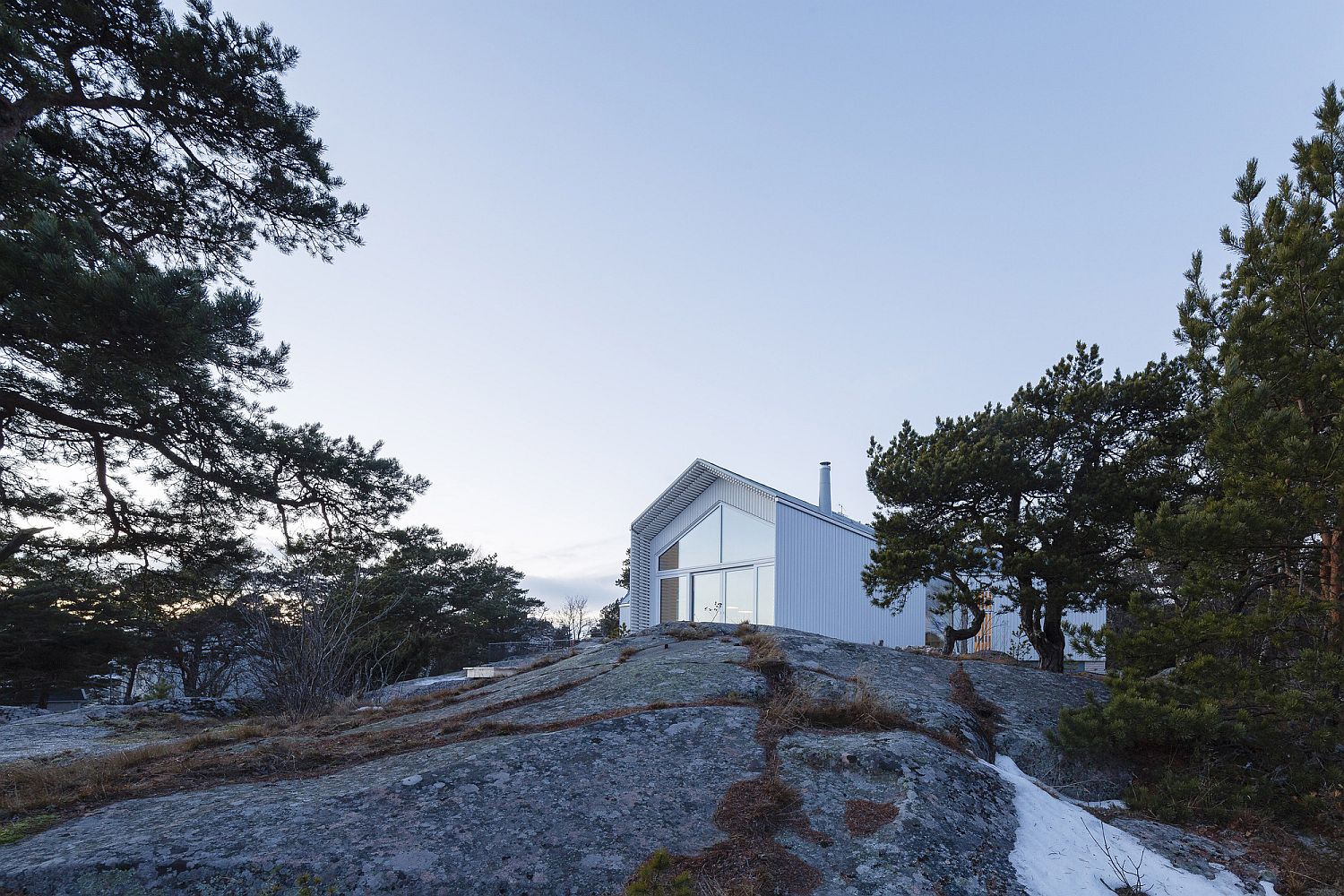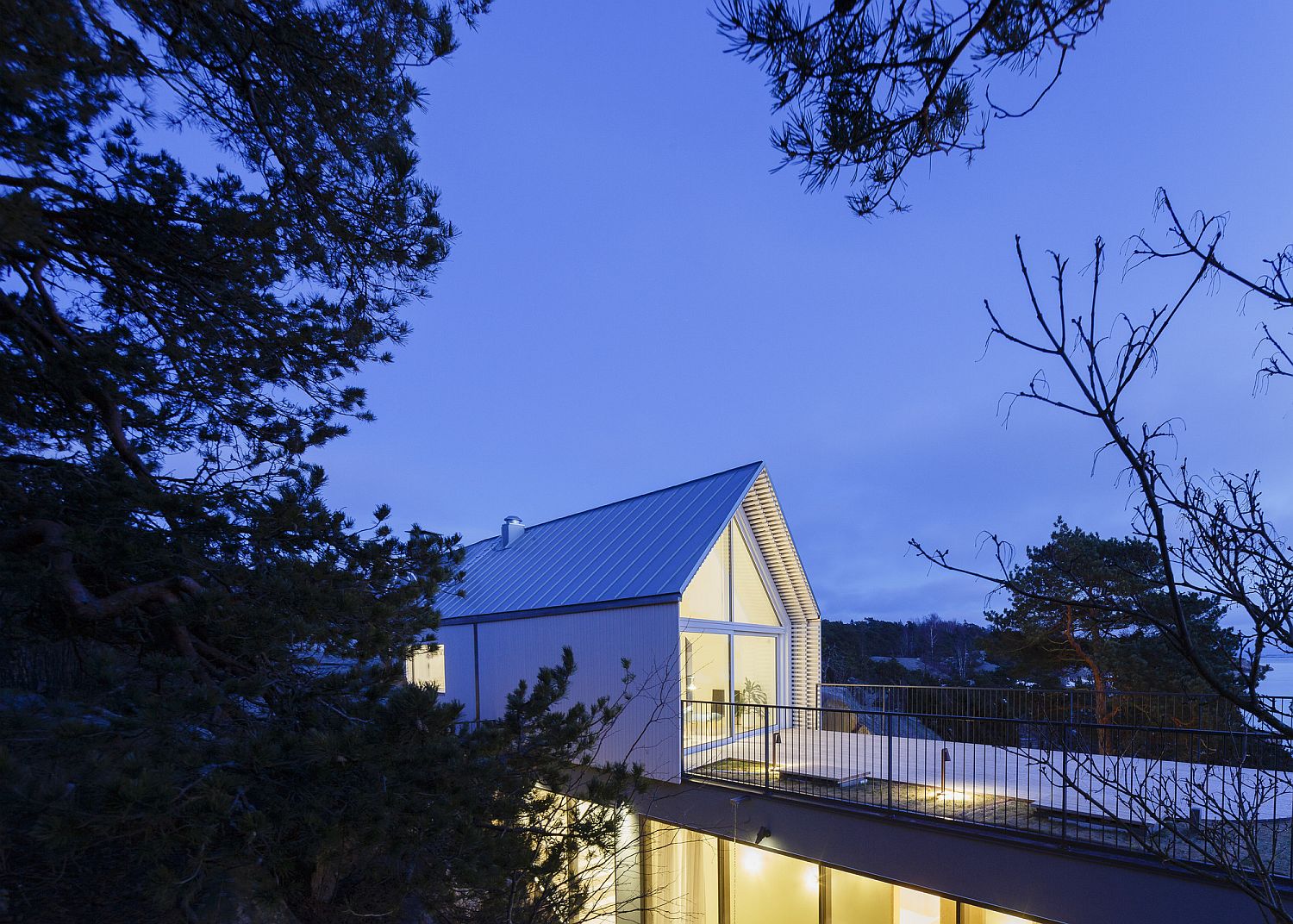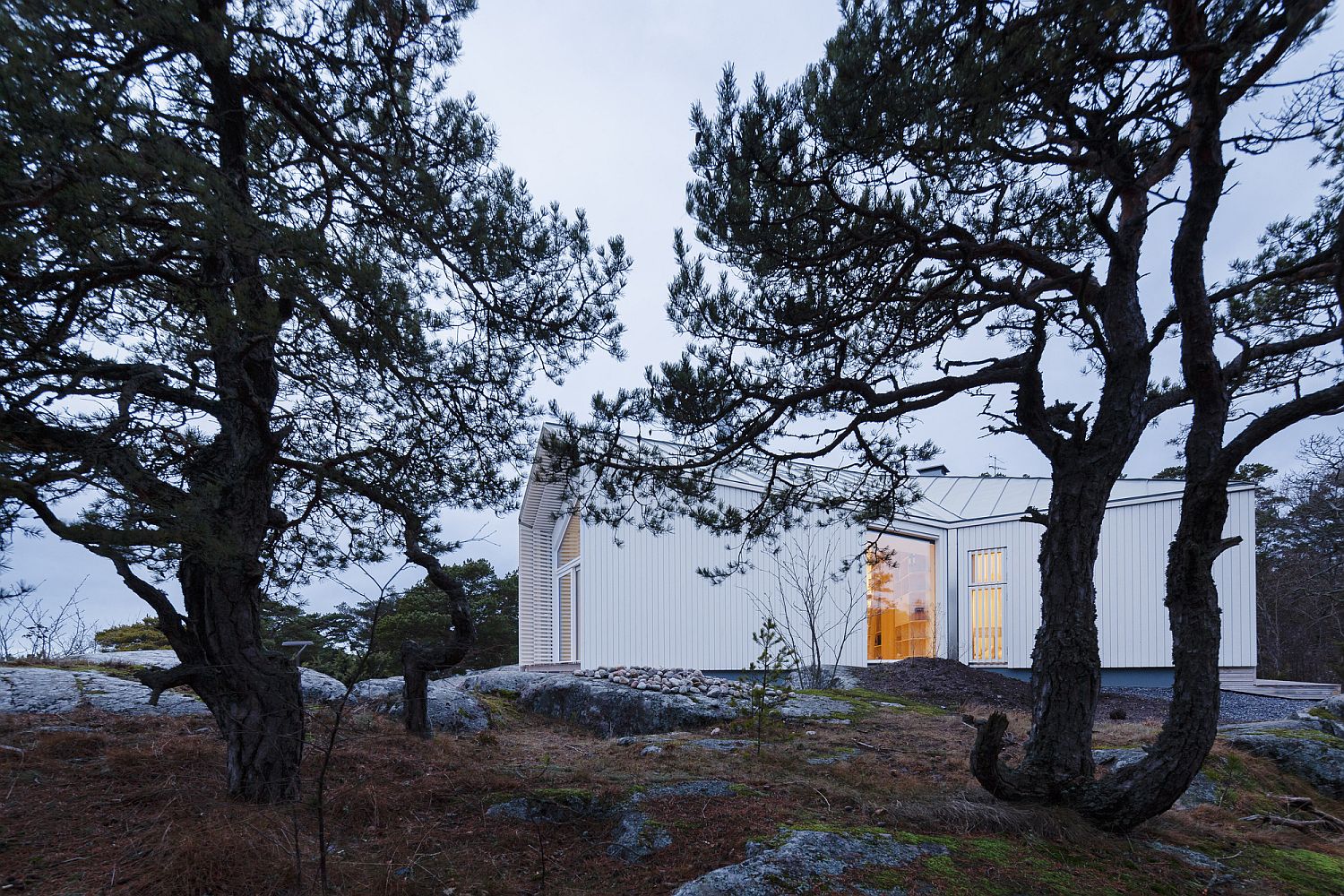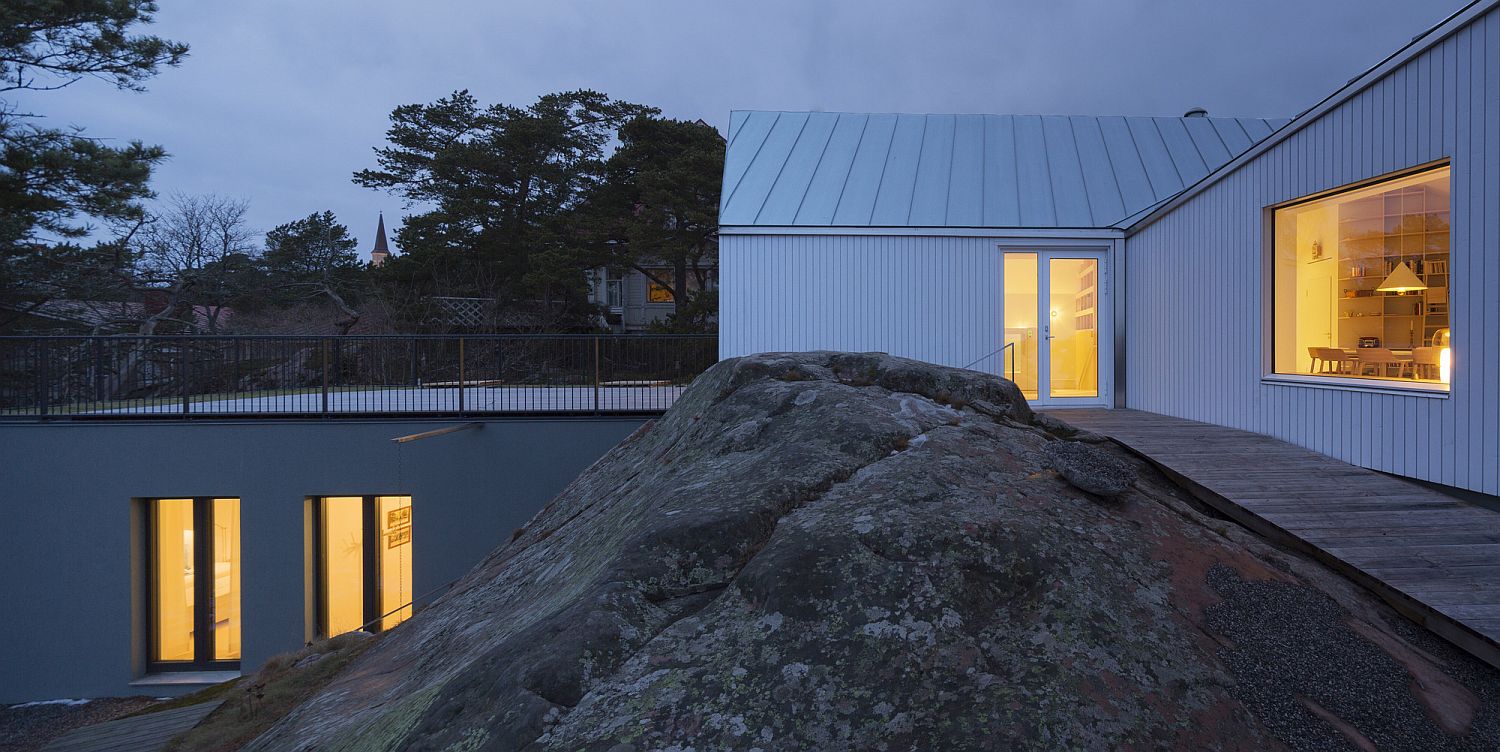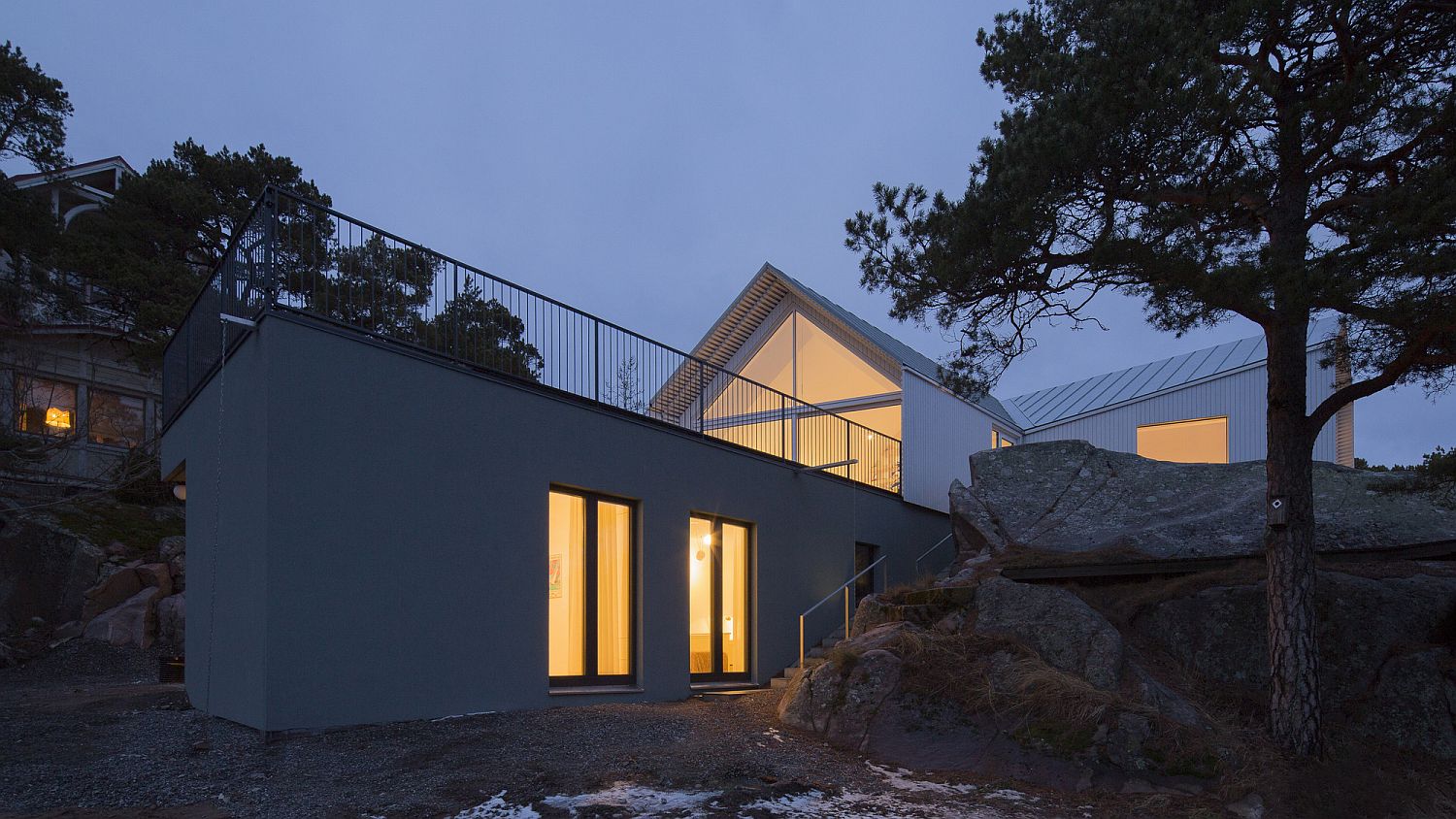 You're reading Contemporary Seaside Villa Combines Coastal Style with Classic Form, originally posted on Decoist. If you enjoyed this post, be sure to follow Decoist on Twitter, Facebook and Pinterest.