In the second half of his construction log, creative director Lou Maxon chronicles the building of his modern forest retreat with Olson Kundig Architects—and tells us his lessons learned.
Editor's note: In 2011, Lou Maxon chronicled the process of building the Maxon House, featured in the September/October 2018 issue of Dwell. We're republishing the story of the decade-plus journey along with a video celebrating the stunning result.
Click here to read Part One of the series.
Sixth floor. Ding. The doors slide open. Here I go. 
I waited patiently in the lobby after being greeted by the receptionist. It was raining outside. The clouds were dark. It was your prototypical Seattle afternoon.
Tom walked over and introduced himself, and we soon settled into one of the conference rooms. An oversized pivot wall/door gently slid closed behind us, and we started chatting. There seemed to be instant chemistry picking up from where we'd left off on the phone. Tom would listen intently, then burst into ideas about the house. He shared stories and inspirations from other projects and experiences, connecting them to the opportunities he saw in our future dwelling. He was as kinetic as the architectural engineered gizmos he was known for.
We talked a bit about the scope of our project, and the "program" for the house. I wanted a main residence for a family of five, some sort of garage or area for cars and storage, and a studio or office space to work in, separate from the main residence.
I left the sixth floor that day with a heightened sense of euphoria and inspiration, my nervousness gone. Tom and I were on the same page. I had the sense this was going to be a wonderful journey.
It was a clear, sunny, spring Saturday in Carnation, the town 30 miles east of Seattle, where we'd purchased 21 acres. The site was in dismal condition and would require tremendous healing to truly realize its potential. It became evident that the lack of overhead light, the arching ceiling of diverse tree species blocking out the blue sky, and the dense forest all needed attention.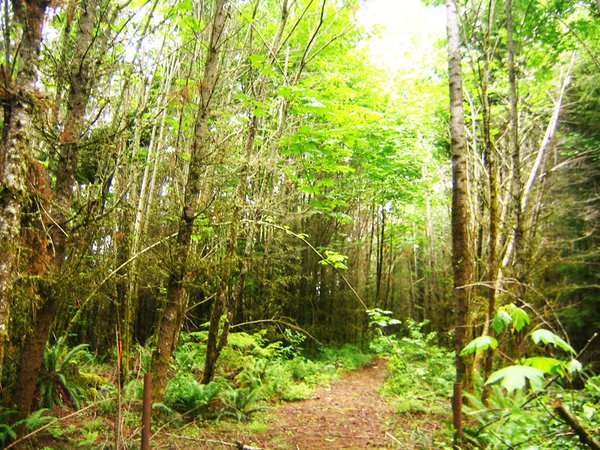 See the full story on Dwell.com: Construction Diary: Building a Forest Haven With Olson Kundig Architects (Part Two)
Related Post: