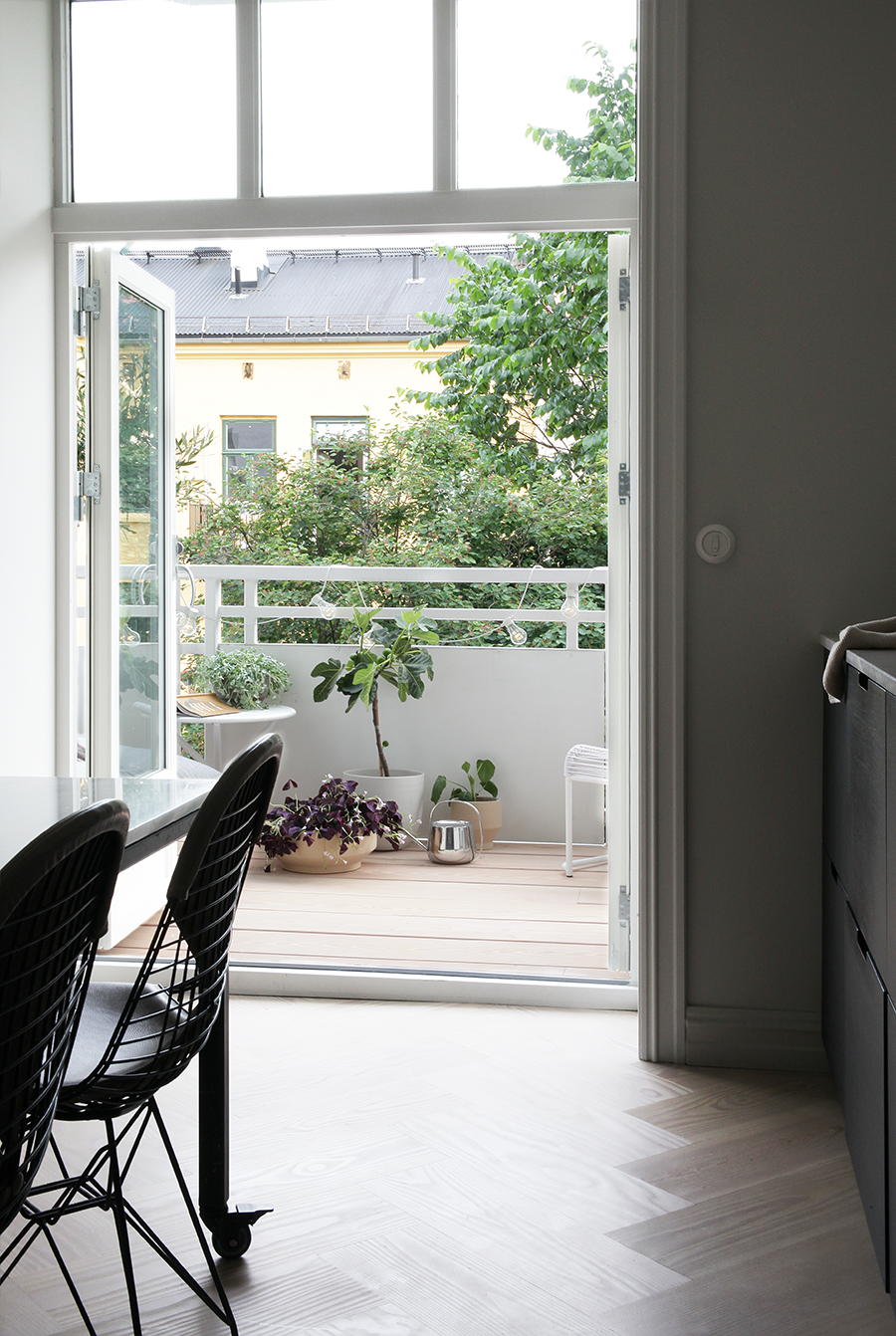 You might have seen some work being done in my balcony lately on Instagram, this summers project has been new floors on the 10 square meter deck. Not a huge outdoor space but so very appreciated. To achieve a more connected feeling between my indoor space and the balcony I have wanted floors similar to the Douglas fir I put during renovations, not even knowing that the same manufacturer, Dinesen, offered also Douglas terrace boards (yey!). Easy choice then, but regular planks outside. As long as the material and color is the same, the pattern doesn't need to be.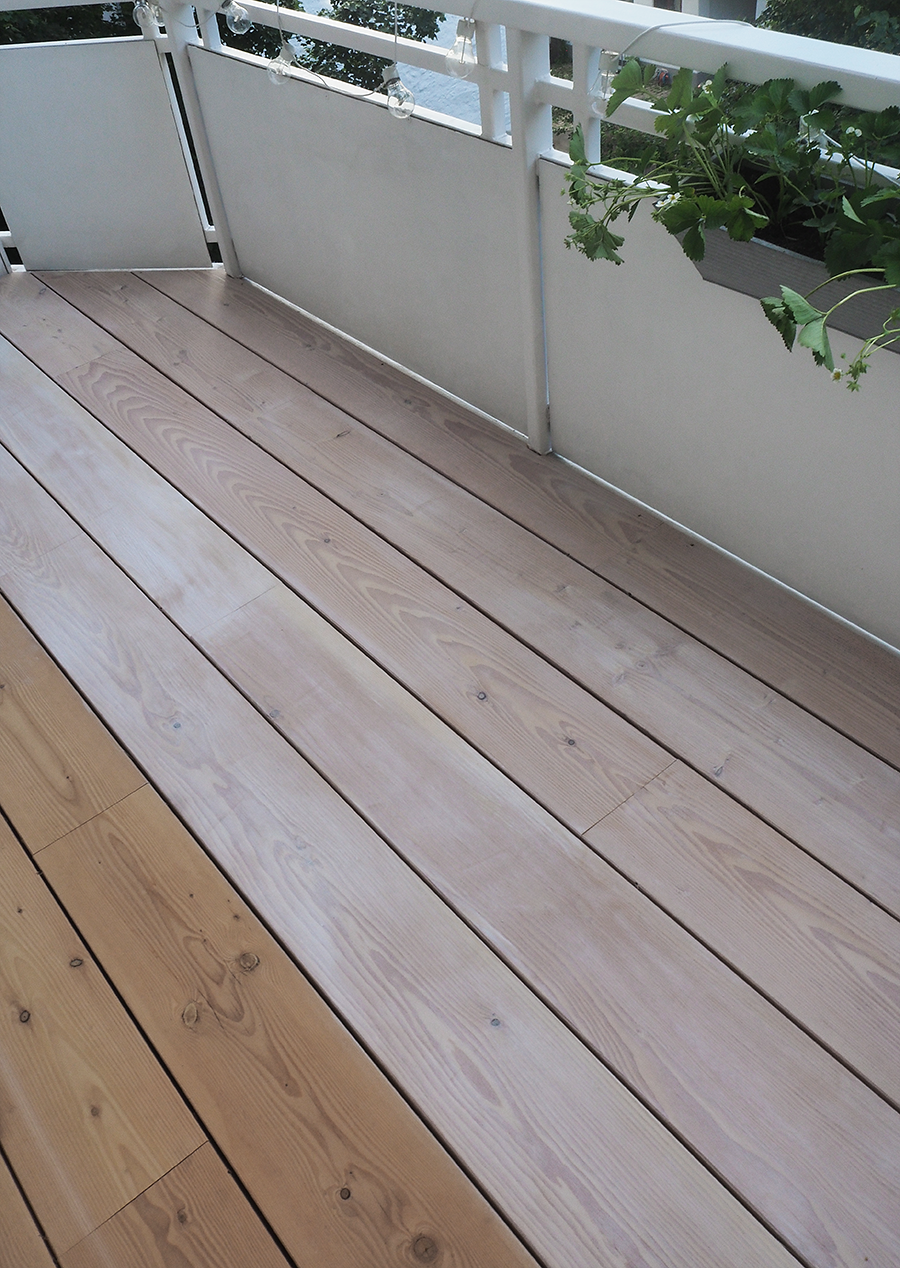 The terrace boards were put on top of the existing balcony floors and after a bit of research I found a treatment for it who would make it look similar to the one indoors. Throughout my apartment the floors are treated with lye and white oil, for the balcony floors I've used a decking-oil from Osmo in white. Wood decking needs a certain amount of care and the oil treatment protects the wood, repels dirt and at the same time it allows the wood to breathe. Douglas fir has similarities to larch and would weather beautifully grey too. For a bigger space it would be my preferred option (you really can see everything on white floors) but for ten square meters I´ll manage.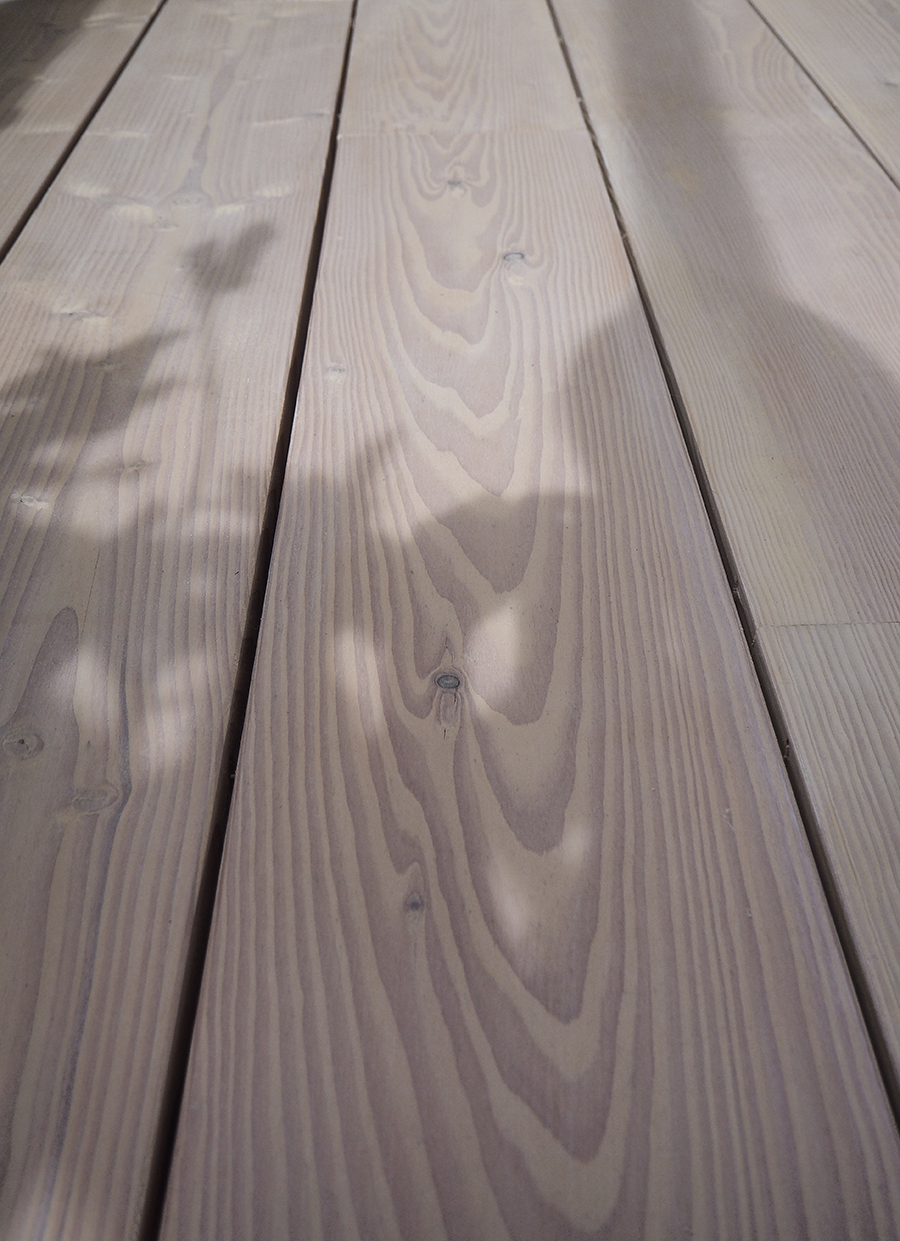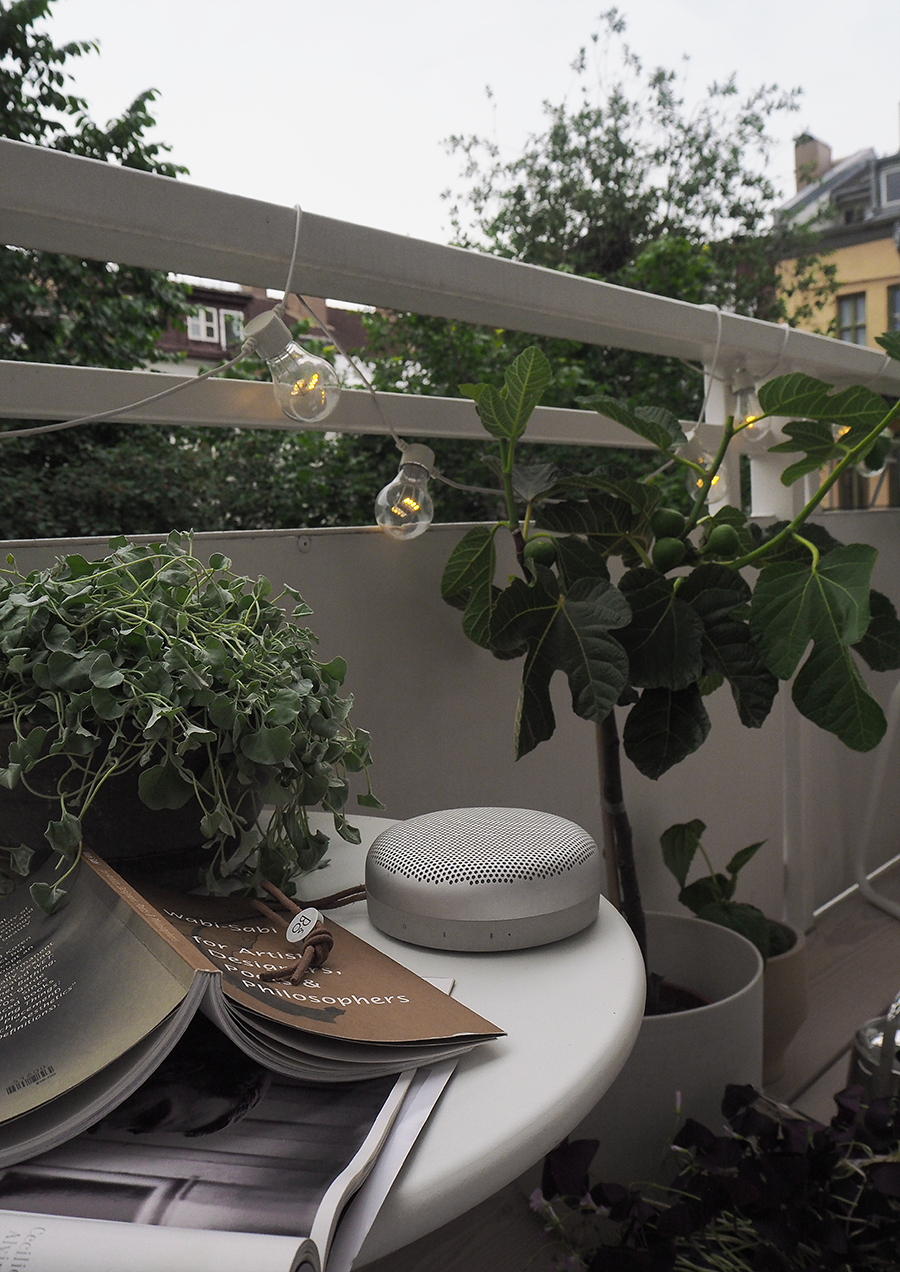 Summer nights are so so nice out here. Birds singing in the trees, neighbors in the backyard, sounds of the city and all green. You dont really need much to create your own city garden. For more ideas on how to decorate and what furniture is suitable in a balcony, photos from previous summers can be found here, here and here. 
Elisabeth 
The post CONNECTING SPACES, OUTDOORS/INDOORS appeared first on ELISABETH HEIER.