Pour beaucoup, décoration design rime avec froideur. Hors, il suffit de peu pour qu'un intérieur design devienne chaleureux. Le design c'est quoi ? De belles lignes, des matériaux épurés, des teintes neutres comme le blanc et le noir, avec lesquelles viennent se marier des couleurs plus vives, et ces dernières années, ce sont le bleu canard et le moutarde qui ont le vent en poupe.
Bien entendu, il existe comme dans tout style décoratif, des déclinaisons, du pur design aux lignes basses et ultra-sobres,très droites, mais également des éléments au design plus enveloppant, aux lignes rondes et douces. On peut les marier, afin de réaliser une décoration unique. Pour trouver une décoration design à un prix abordable, un site comme Eden Deco est particulièrement intéressant pour la décoration maison. Il vous permet de vous équiper sans vous ruiner avec des meubles d'un excellent rapport qualité/prix.
How to succeed your design decoration ?
For many, design decoration rhymes with coldness. Off, it doesn't take much to warm a design interior. What is design? Beautiful lines, clean materials, neutral colors like white and black, with which come to blend with brighter colors, and in recent years, it's the pigeon blue and the mustard yellow  that have the wind in their sails.
Of course, as in any decorative style, there are variations, from pure design to ultra-sober lines, very straight, but also elements with a more enveloping design, round and soft lines. They can be married, in order to achieve a unique decoration. To find a decoration design at an affordable price, a website like Eden Deco is particularly interesting for home decoration. It allows you to equip your home with furniture of excellent value for money.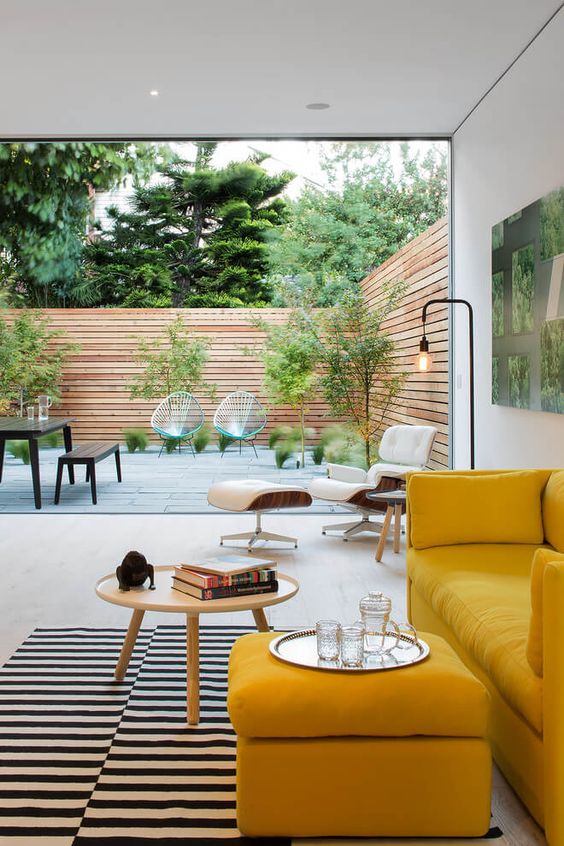 Source : Pinterest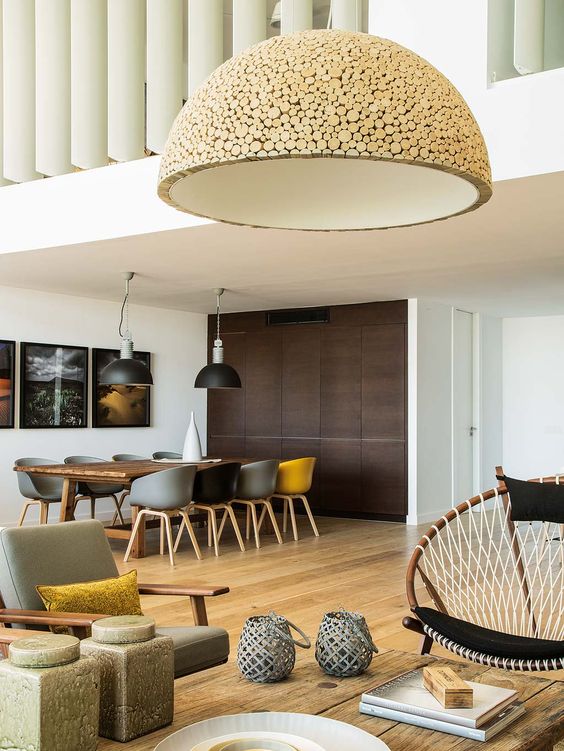 Source : Nuevo Estilo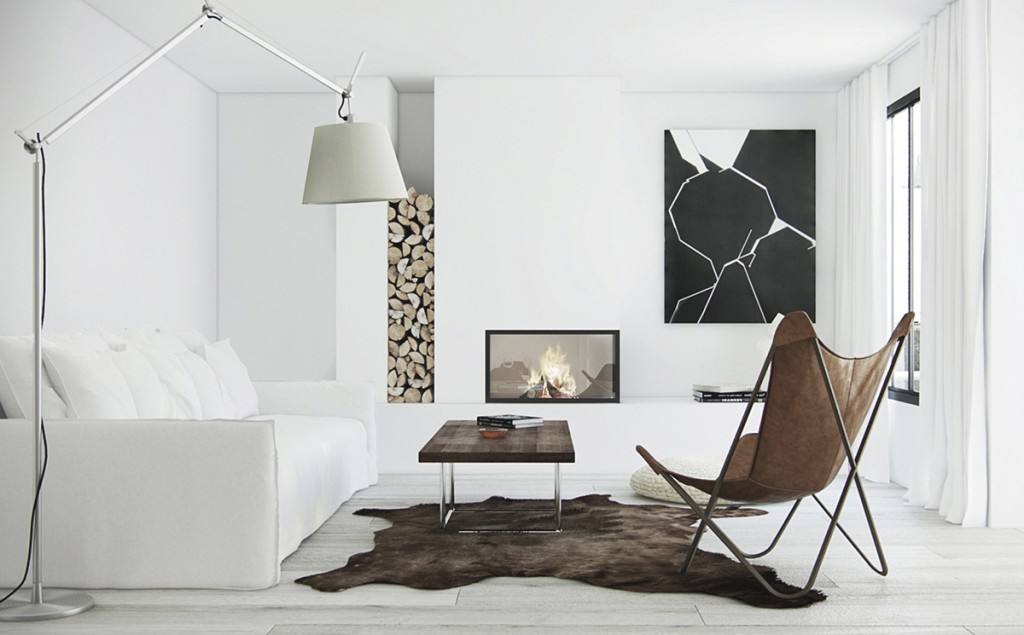 Source : Katty Schiebeck
Quelles sont les règles à suivre pour réussir sa décoration design?
Le mariage des matières : à la laque,  brillante ou mate, on va associer le métal et le verre, mais également les miroirs. Mais ces dernières années on revient aussi vers le bois, qu'il s'agisse de teintes claires et intemporelles comme celle du chêne, ou d'essence plus sombre comme le noyer. Le zebrano et ses couleurs variées sont un choix plus audacieux et très original.
What are the rules to follow to succeed in your design decoration?
Arrangement of materials: lacquer, gloss or matt, associate with metal and glass, but also mirrors. But in recent years there is a return to the wood, whether light and timeless hues like that of oak, or of darker species like walnut. The zebrano and its varied colors are a more audacious and original choice.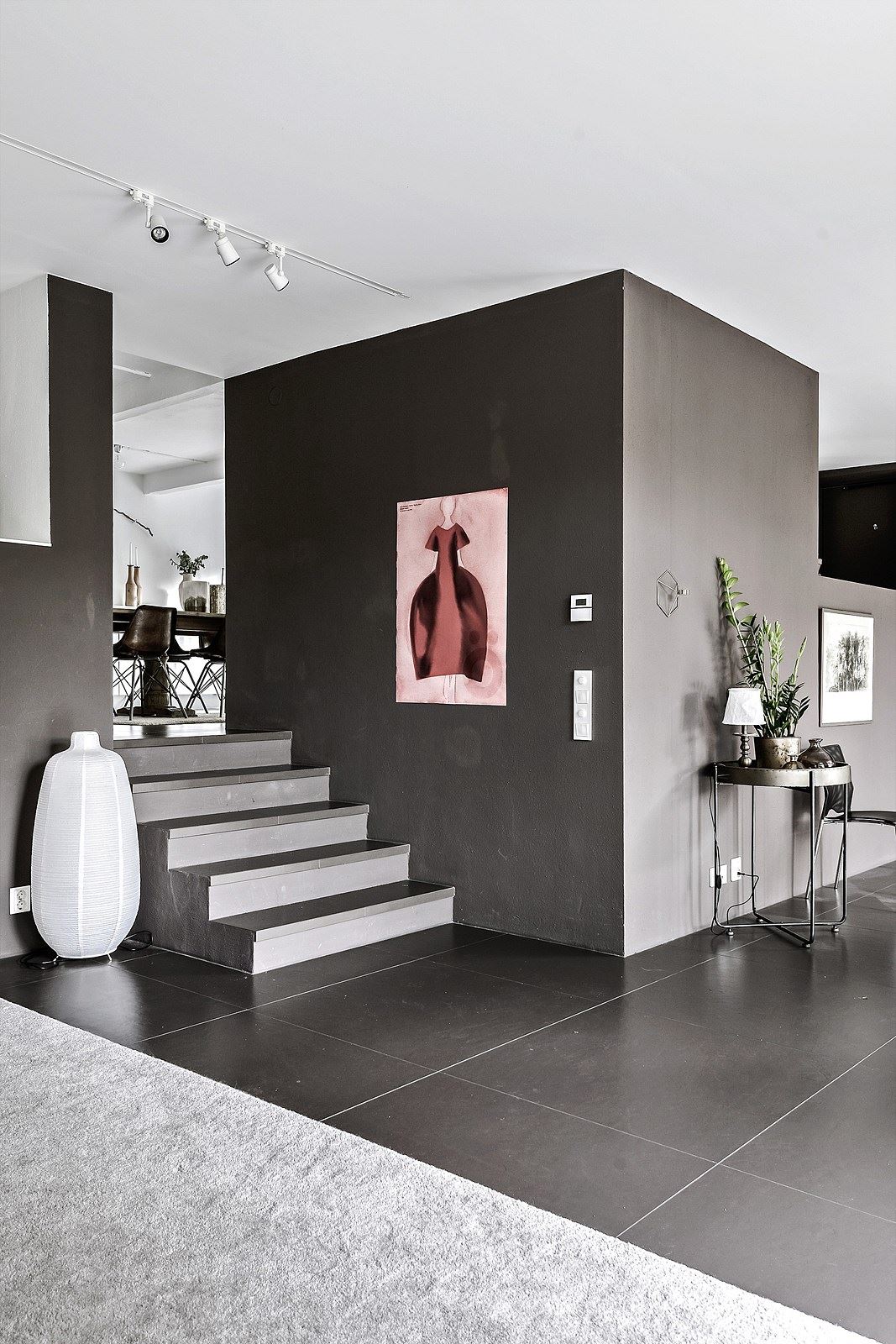 Source : Mon Pinterest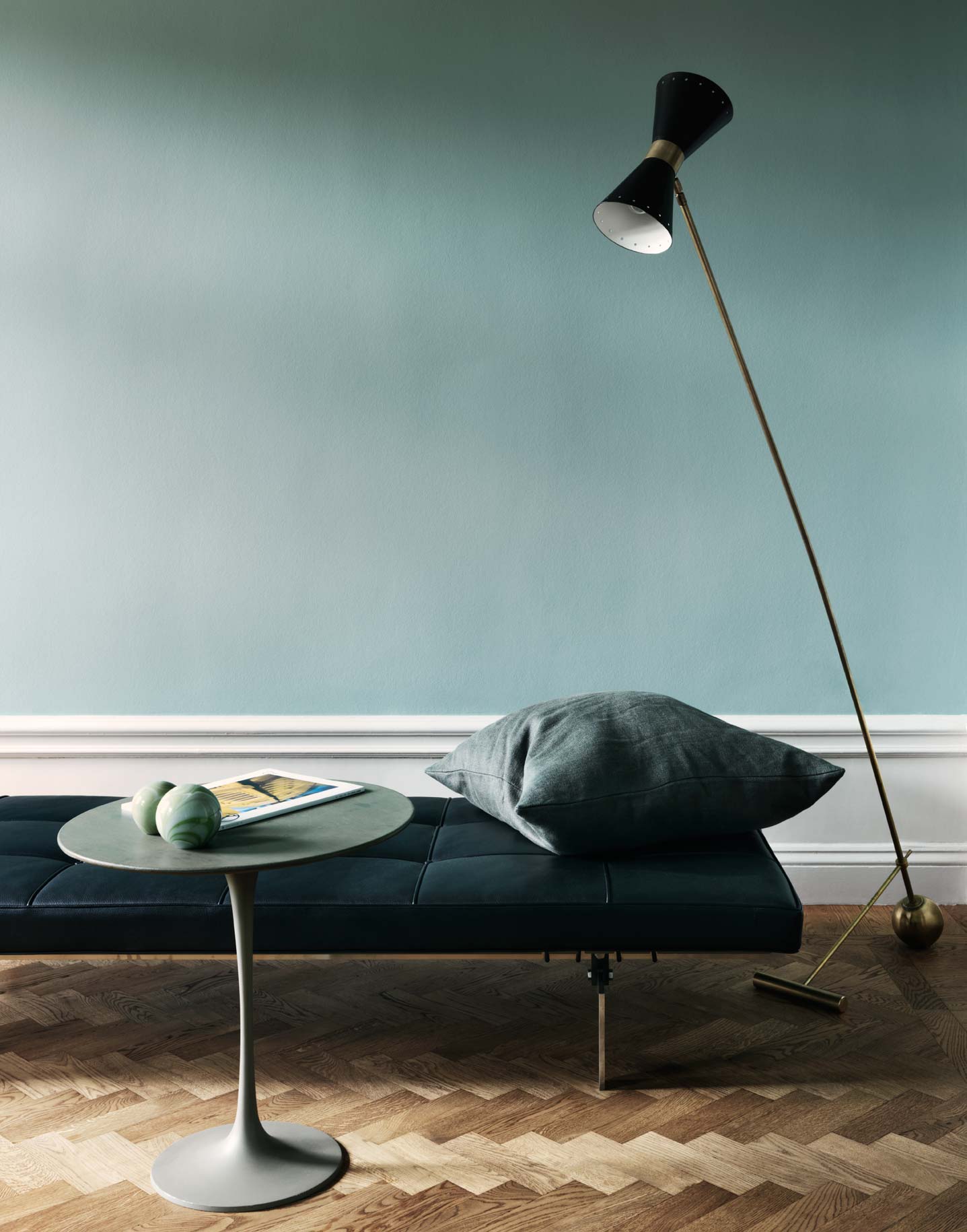 Source : SkonaHem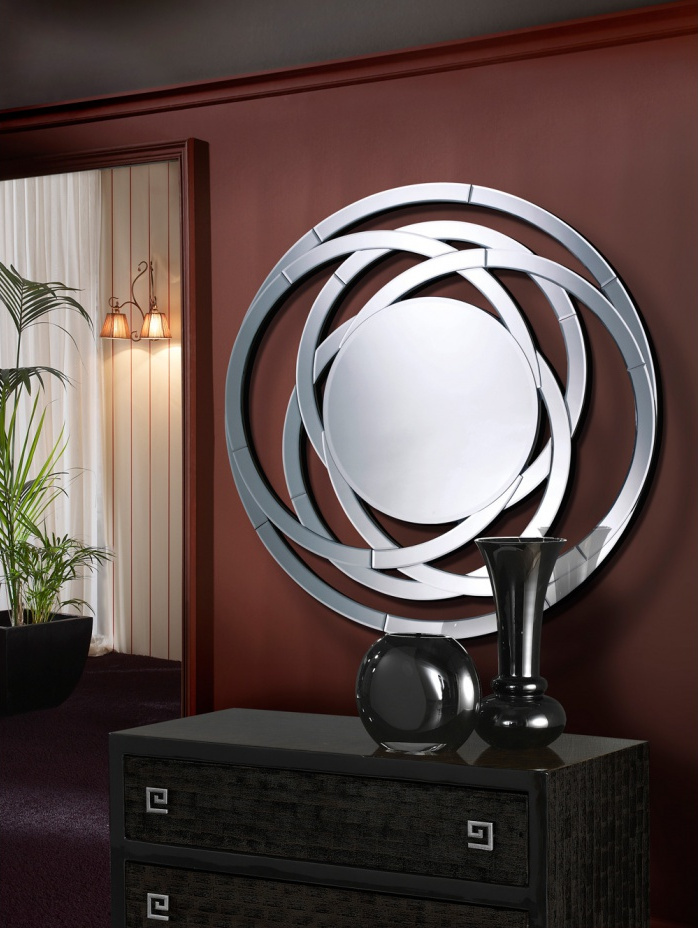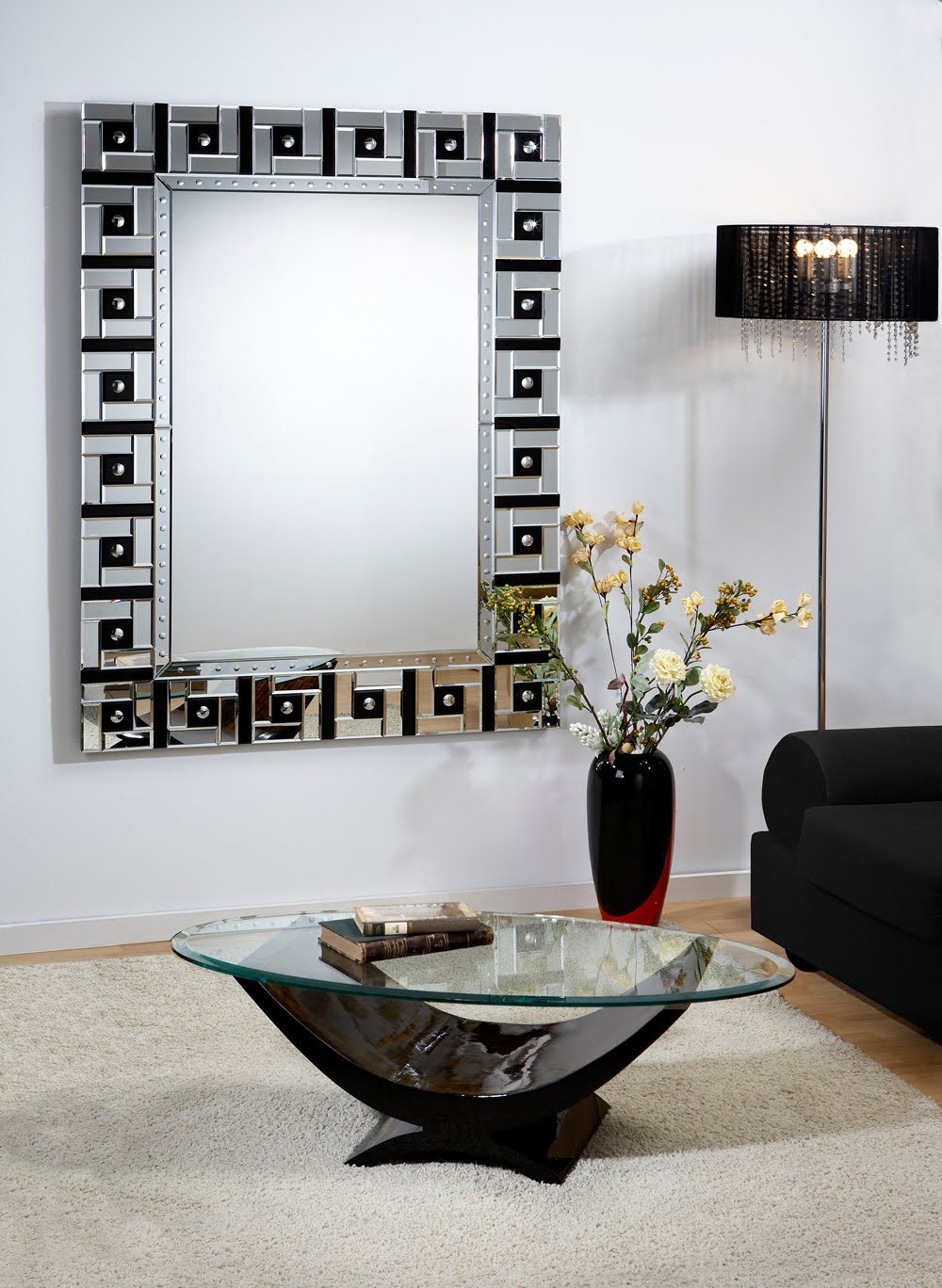 Source : Eden Deco
Le béton bien entendu est très présent dans la décoration design, qu'il s'agisse de l'utiliser pour le mobilier, mais aussi pour le sol, ou les plans de travail et crédences des cuisines. Le carreau de ciment s'associe avec ce dernier avec bonheur, apportant sa touche d'authenticité et de chaleur aux intérieurs design les plus purs. Le cuir, noir, blanc, ou fauve est un incontournable pour les canapés et les fauteuils. Vous trouverez un bel exemple de décoration design mais chaleureuse, dans cet article du blog paru hier.
Concrete of course is very present in the design decoration , whether it's to use it for the furniture, but also for the floor, or kitchens worktops and spashbacks. The cement tile goes with the latter ideally, bringing its touch of authenticity and warmth to the purest design interiors. Leather, black, white, or tawn is a must for sofas and armchairs. You will find a beautiful example of design decoration but warm, in this blog post  published yesterday.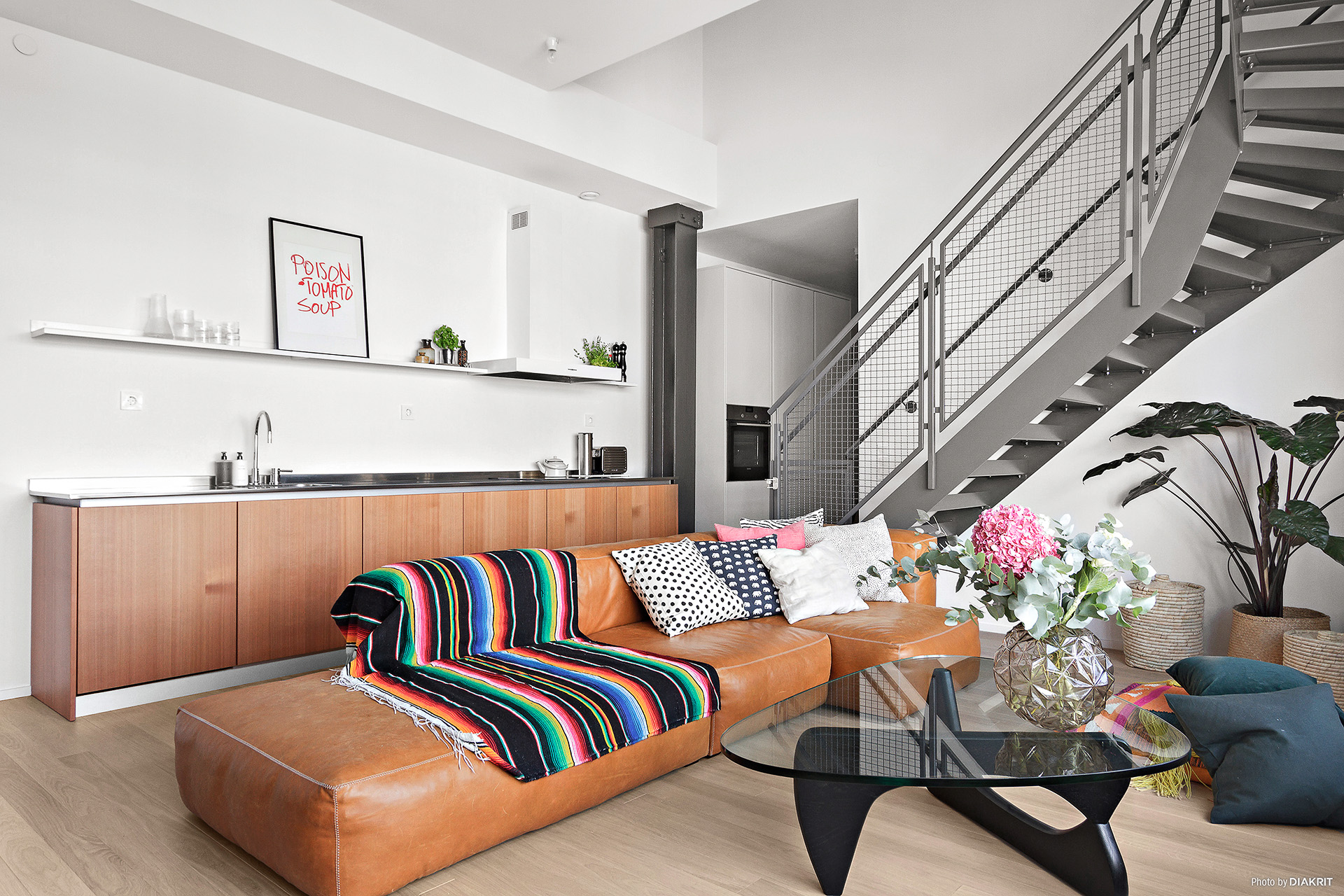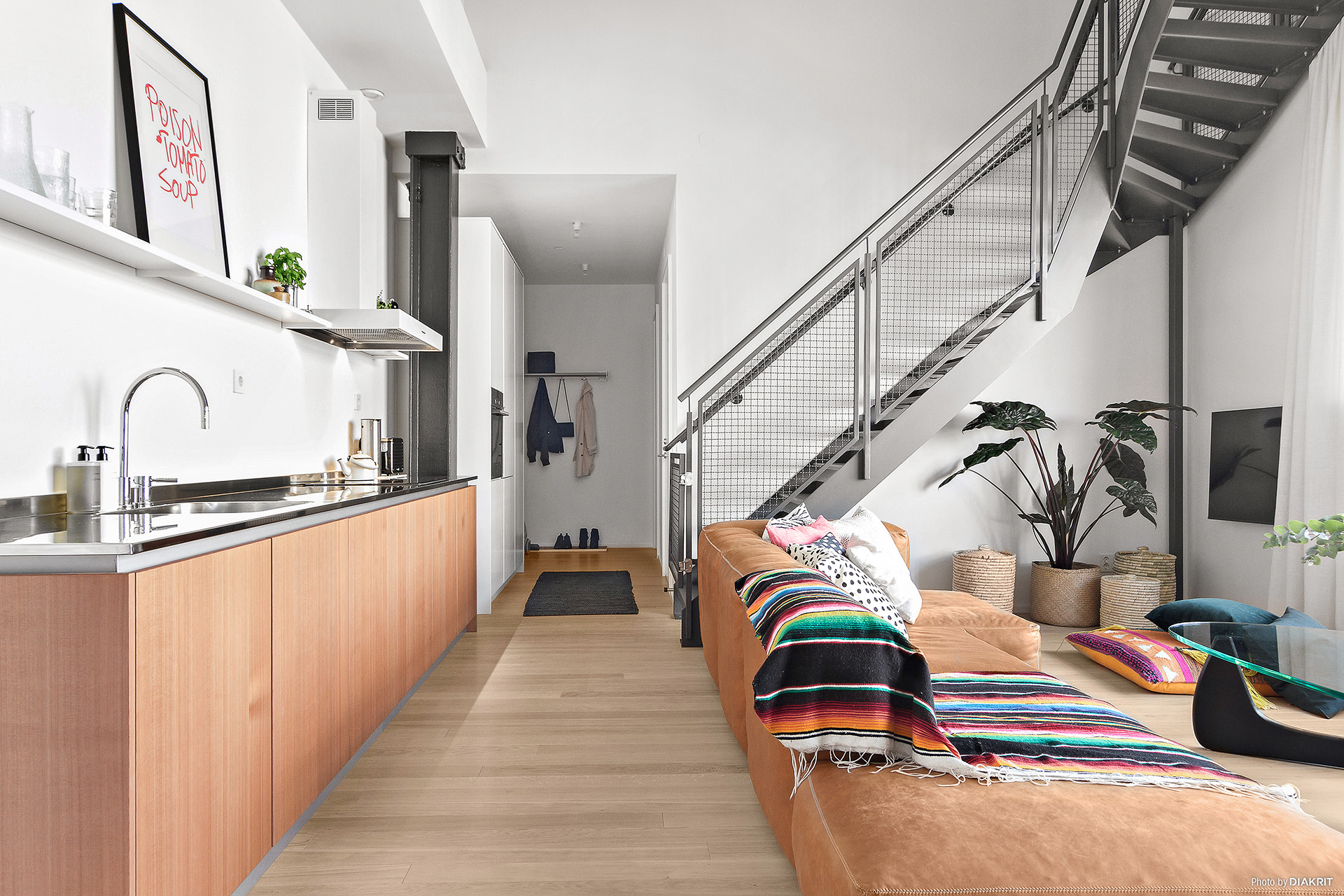 Le choix des pièces de mobilier : qu'il s'agisse de meubles iconiques ayant traversé les différentes époques, de créations plus récentes de grands designers, où de mobilier plus abordable mais réussi, le mobilier doit toujours être de lignes sobres. Cela n'exclut pas les effets de matières, comme les portes en chêne arraché par exemple, où le travail de la gouge permet de jolis effets de reliefs et de lumière.
Furniture choice : whether they are iconic furniture that has crossed time, newer designs by great designers, or more affordable but successful furniture, the furniture must always be sober lines. This doesn't rule out the material effects , like the oak tree eradicated doors for example, where the gouge work allows nice effects of relief and light.
Source : Eden Deco
Les accessoires : s'il est bien un moment où on peut se lâcher, c'est dans le choix des accessoires, qu'il s'agisse de coussins colorés, de plaids moelleux, ou d'objets aux formes et couleurs inattendues, venant relever des espaces que l'on finit par trouver parfois un peu trop neutres. Les tapis, les stores, les rideaux peuvent également participer au réchauffement de l'ambiance générale.
L'ajout de couleurs : comme nous l'avons vu précédemment, la couleur peut être ajouté soit avec les accessoires, soit par le choix d'une pièce de mobilier qui tranche avec le reste de la décoration. Le canapé velours de couleur bleue ou verte, le fauteuil rouge, ou la chaise recouverte d'un tissu graphique et coloré sont des éléments qui peuvent animer et réchauffer un intérieur design qui pourrait sembler autrement un peu dur.
Les plantes : le vert des plantes se marie de façon idéale avec la décoration design, apportant leur touche de fraîcheur et de naturel aux endroits les plus neutres. La tendance est aux plantes en grand nombre, n'hésitez pas à les multiplier. Si vous souhaitez juste une plante exceptionnelle pour mettre votre salon en valeur, un beau bonsaï sera idéal. N'oubliez pas que les plantes sont des organismes vivants qui demandent des soins, et entretenez-les, arrosez-les, et nettoyez leur feuillage de temps à autre pour leur garder leur beauté.
Accessories: if it's a time to do what you please, it's in the choice of accessories, whether it's colored cushions, fluffy plaids, or objects with unexpected shapes and colors, coming to spice spaces that you  find sometimes a little too neutral. Carpets, blinds, curtains can also contribute to a warm general atmosphere.
Addition of colors: as we saw before, the color can be added either with the accessories, or by choosing a piece of furniture that contrasts with the rest of the decoration. Blue or green velvet sofa, red armchair, or a chair covered with a graphic and colored fabric are elements that can animate and warm a design interior that might otherwise seem a little hard to live.
Plants:  green of plants blends ideally with the design decoration, bringing their touch of freshness and naturalness to the most neutral places. The tendency is to a lot of plants, so don't hesitate to multiply them. If you just want an exceptional plant to enhance your living room, a beautiful bonsai will be ideal. Remember that plants are living organisms that require care, and maintain, water, and clean their foliage from time to time to keep their beauty.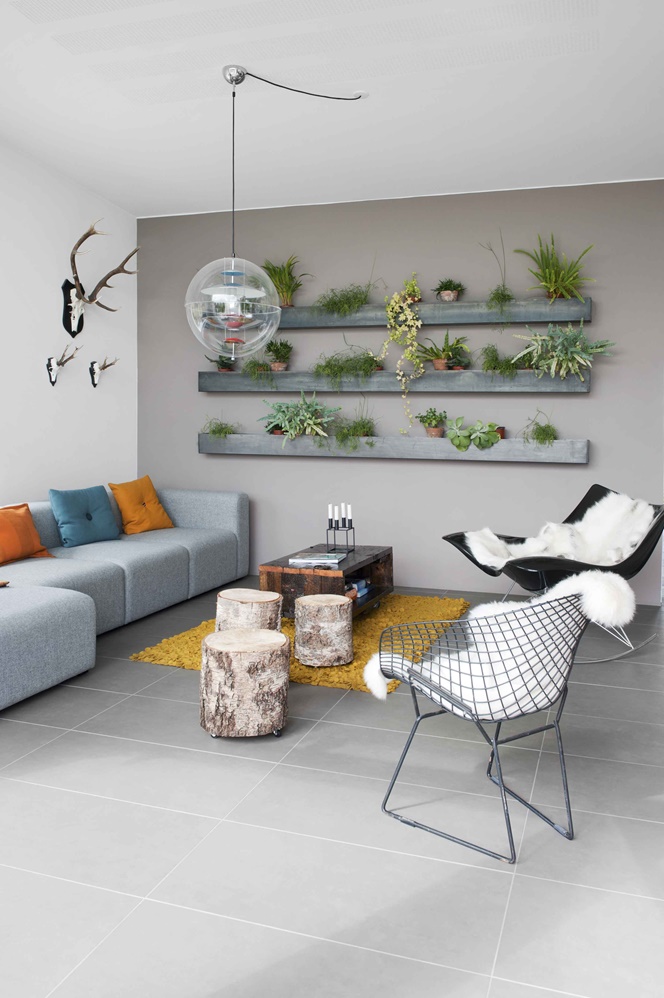 Source : Blog
Le design pour le couple
Si la décoration design peut sembler assez masculine, il suffit pourtant de lui apporter certains éléments pour l'adoucir. Les lignes rondes d'un luminaire, la couleur d'un coussin peuvent contrebalancer facilement une impression de décoration faite pour un homme. La décoration design est aussi bien destinée aux hommes qu'aux femmes, qui aiment également ce qui est pur et qui va à l'essentiel.
Tentés par la décoration design? Vous avez raison, elle est intemporelle depuis les années 50, et vous ne vous en lasserez pas facilement, elle ne sera jamais « has been », si vous avez soigneusement sélectionné votre mobilier. Il suffira de changer quelques accessoires de temps à autre, pour adopter par exemple une couleur en vogue, pour changer la perception de votre intérieur. Et ne vous méprenez pas, la décoration design n'est pas réservée aux maisons d'architectes, elle se sent très à l'aise également dans les appartements, même les plus petits comme dans ce studio de 30 m² à la décoration épurée.

Design decoration for a couple

If the design decoration can seem rather masculine, you have just to bring some elements to soften it. R
ound design of a lamp, cushion color  can easily counterbalance an impression of decoration made for a man.
The design decoration is also intended for men and women, who also love what is pure and that goes to the heart of the matter.
Tempted by design decoration?
You are right, it's timeless since the 50s, and you won't get tired of it easily, it will never be « has been », if you have carefully selected your furniture.
It will be enough to change some accessories from time to time, to adopt for example a fashionable color, to change the perception of your interior.
And don't be mistaken, the design decoration is not only reserved for architects, it also feels very comfortable in the apartments, even the smallest as in this 30 m² studio,  with refined decoration.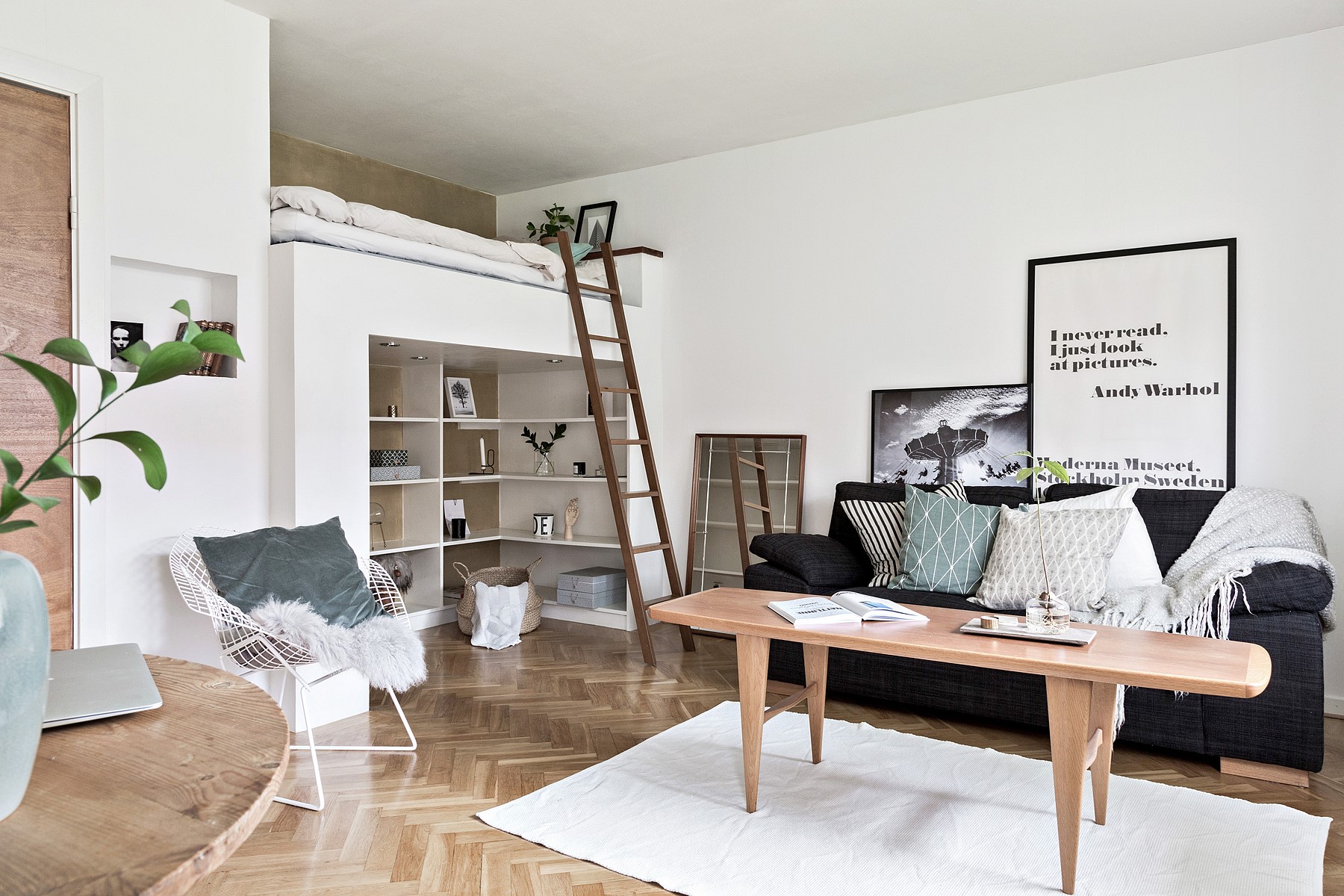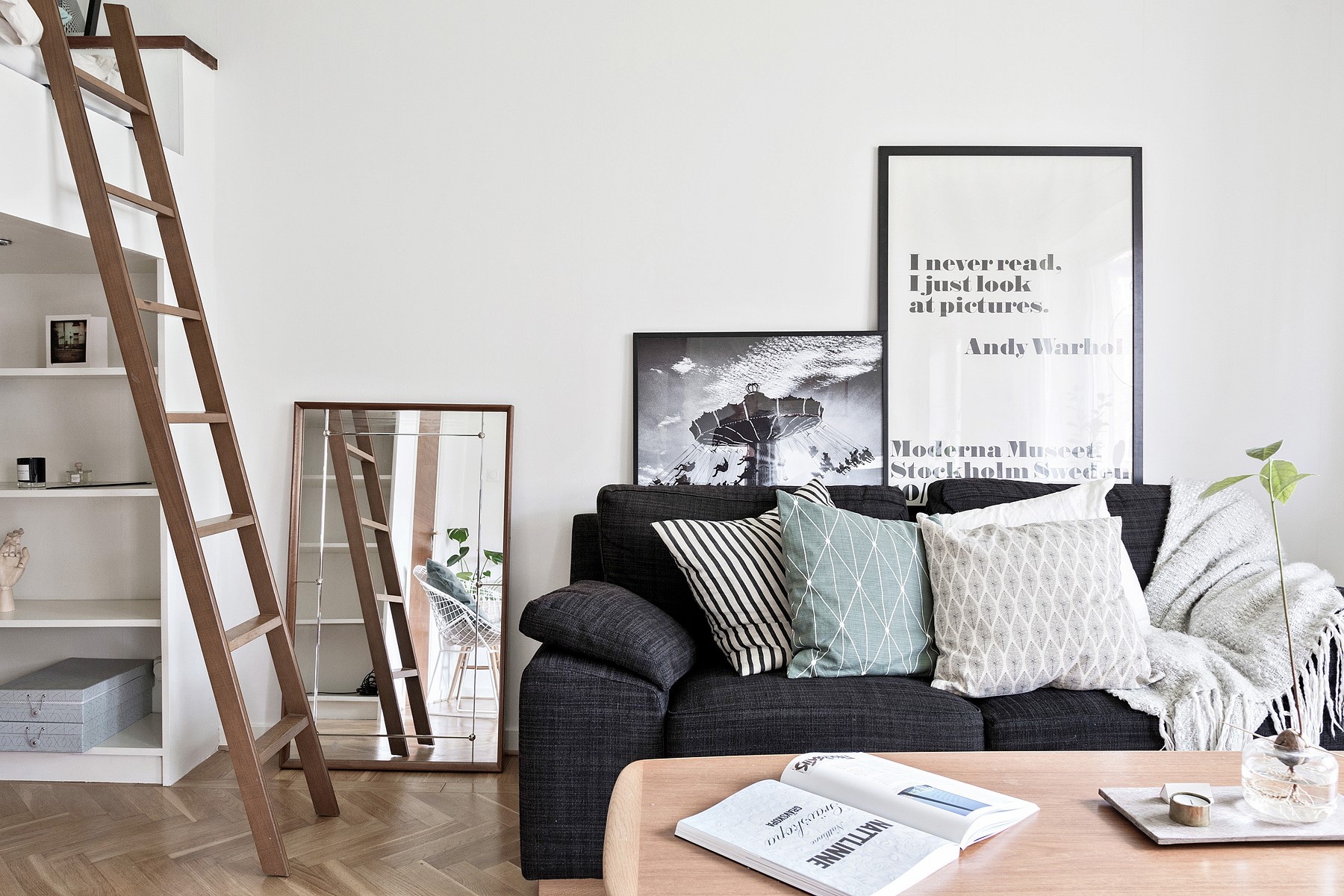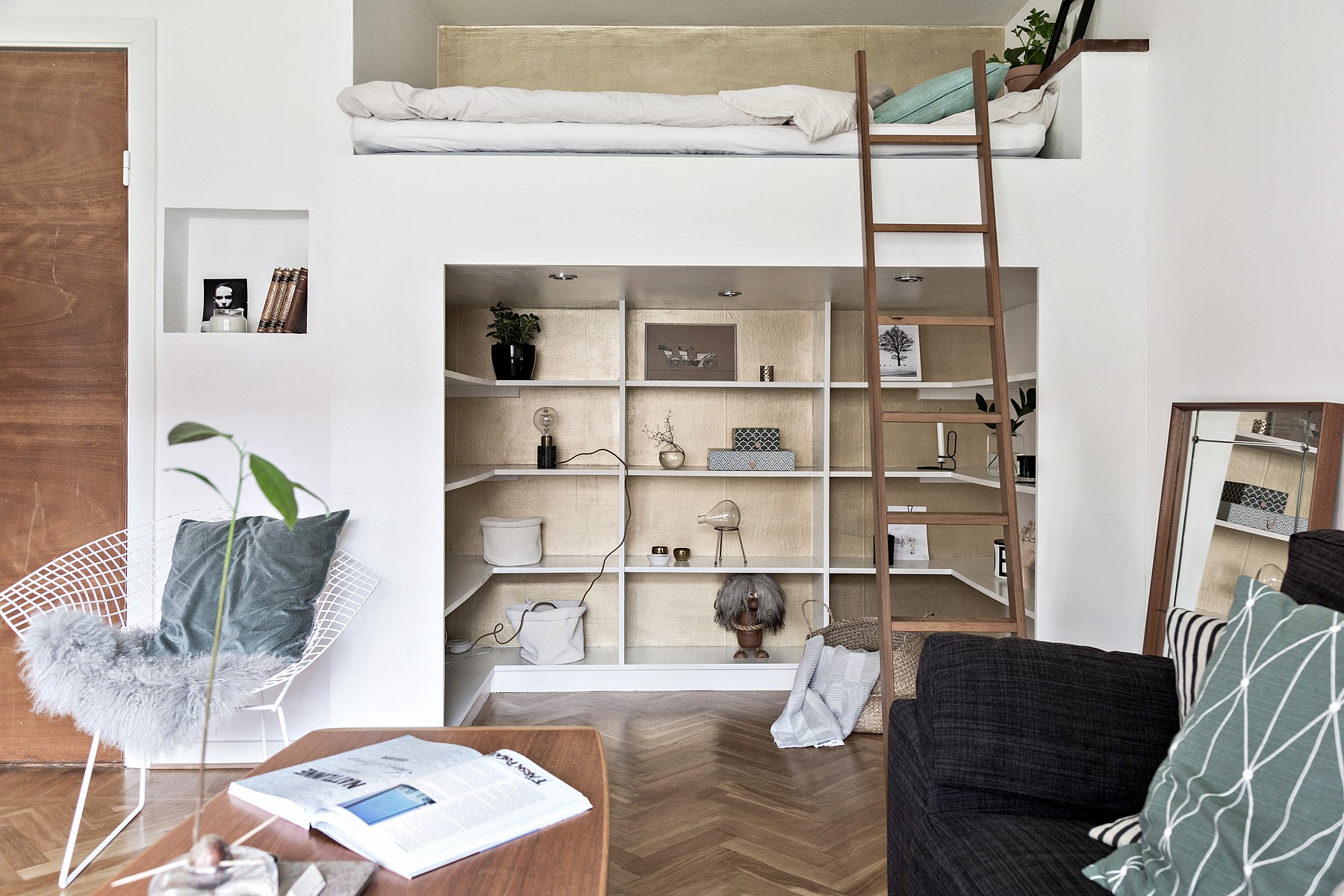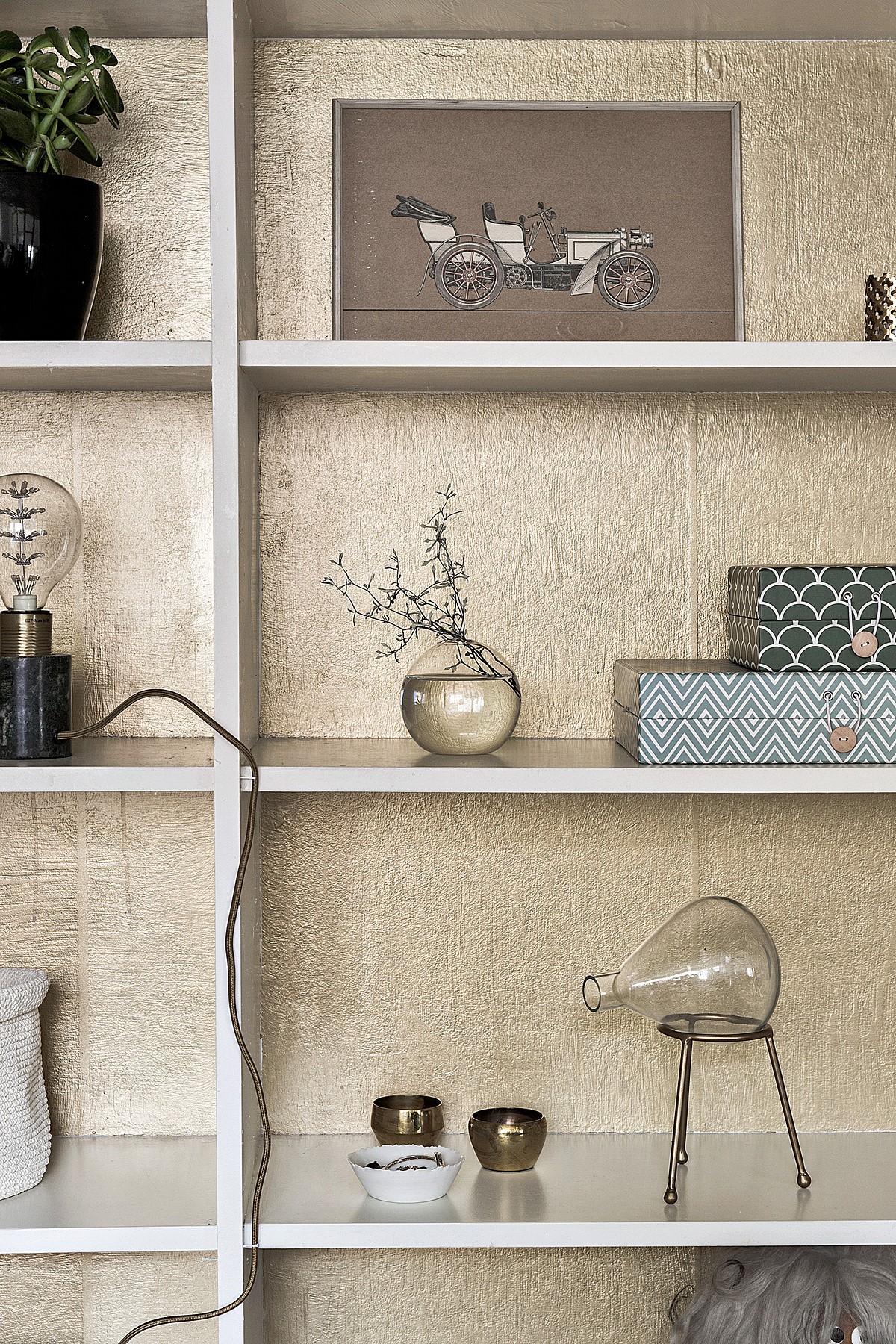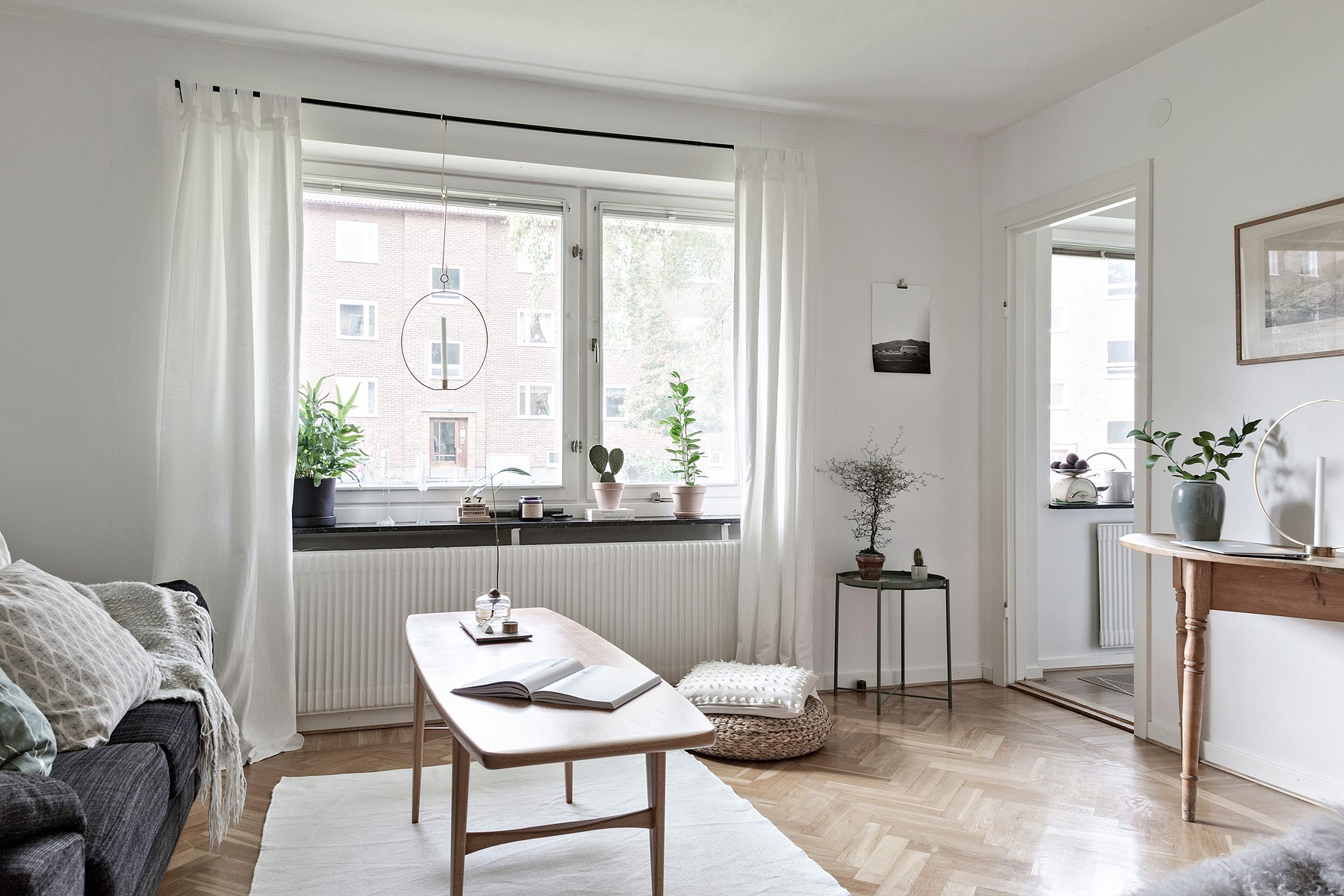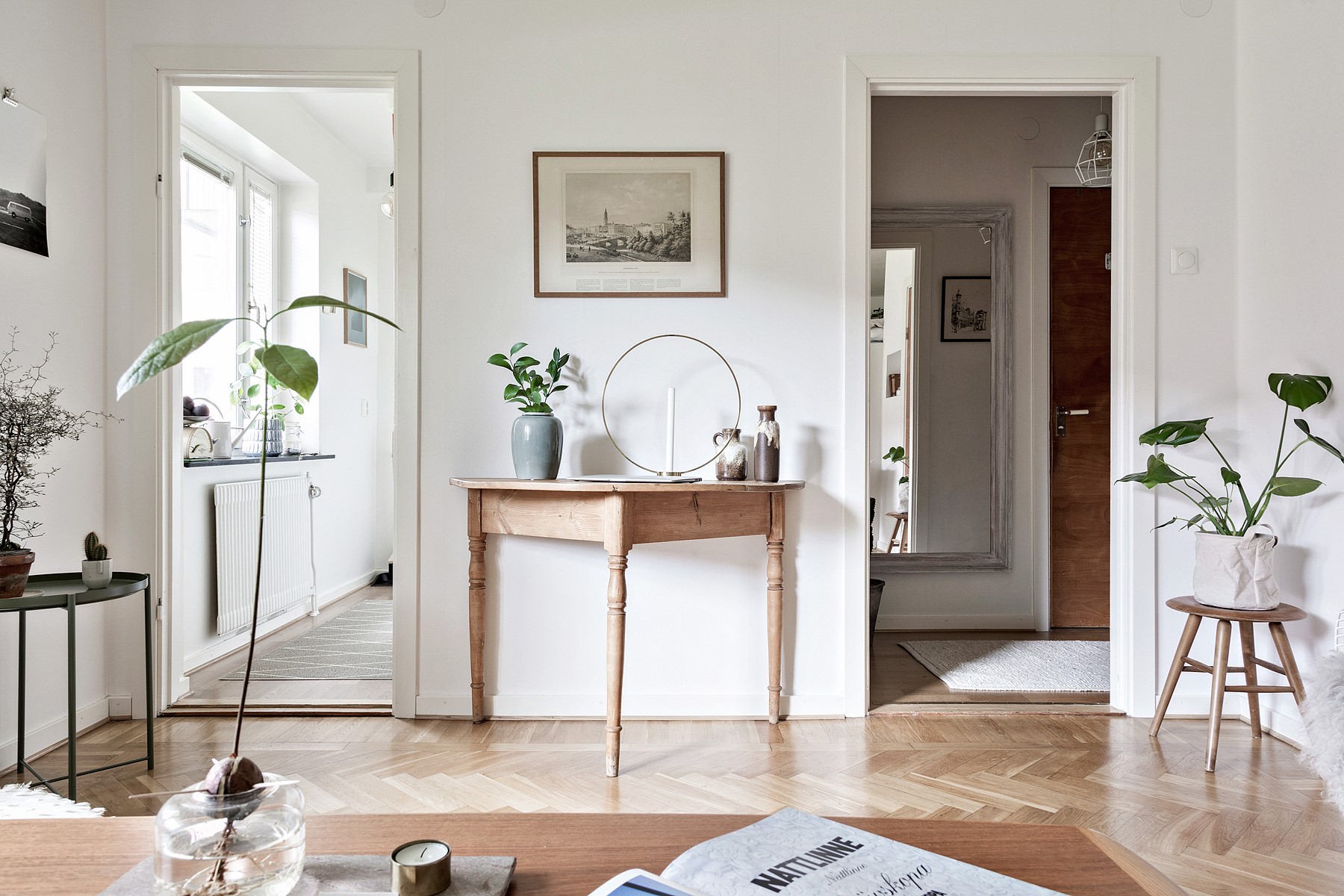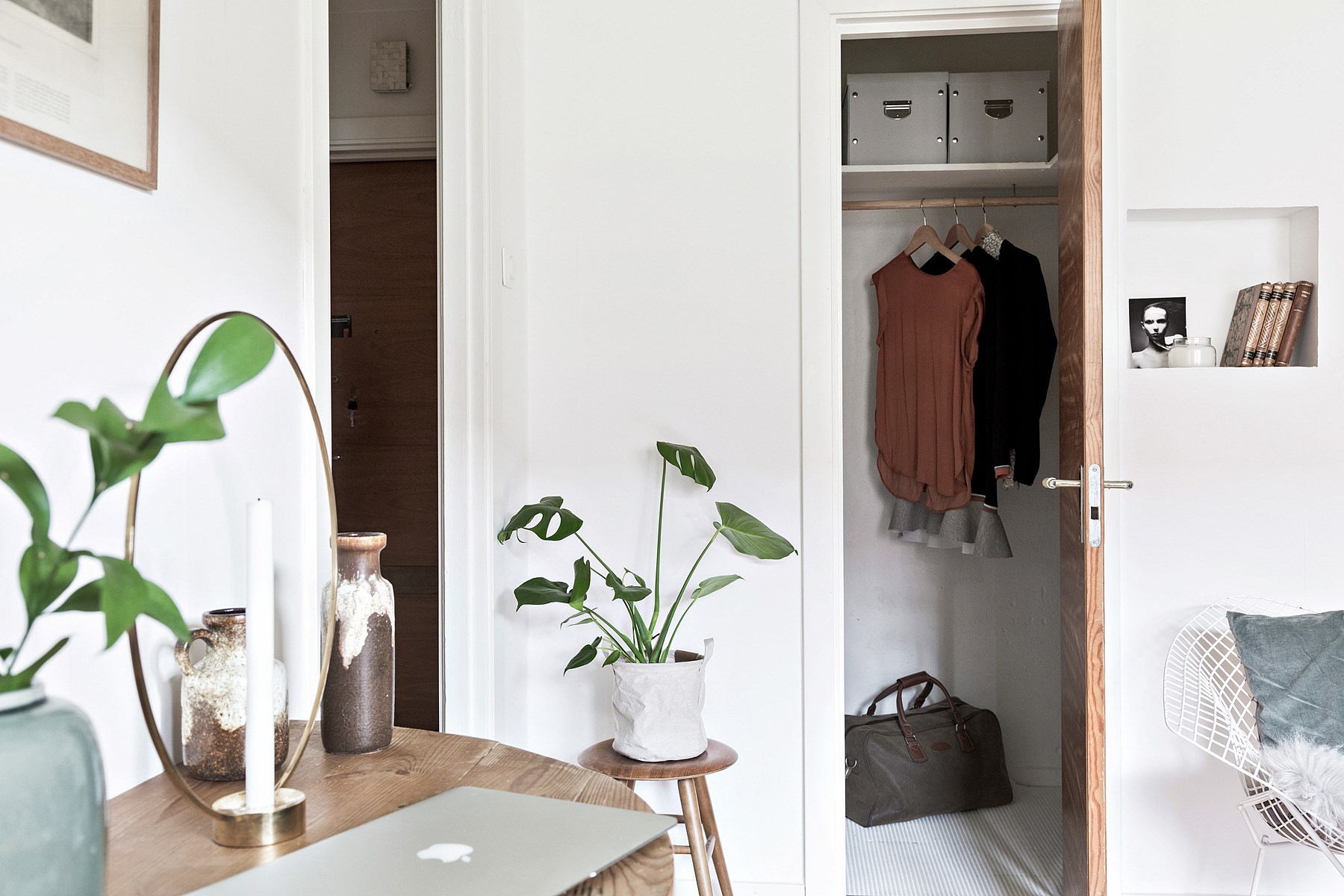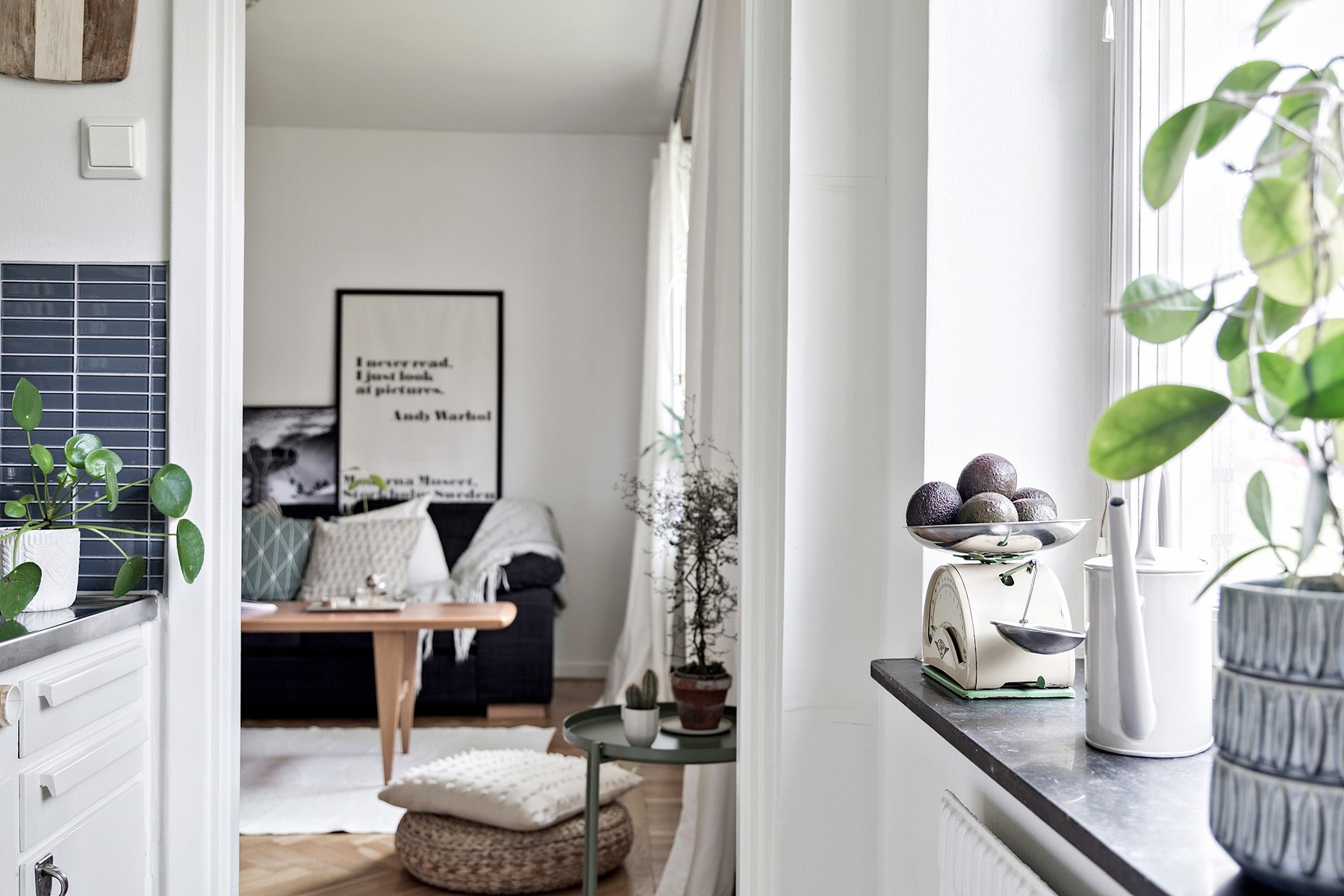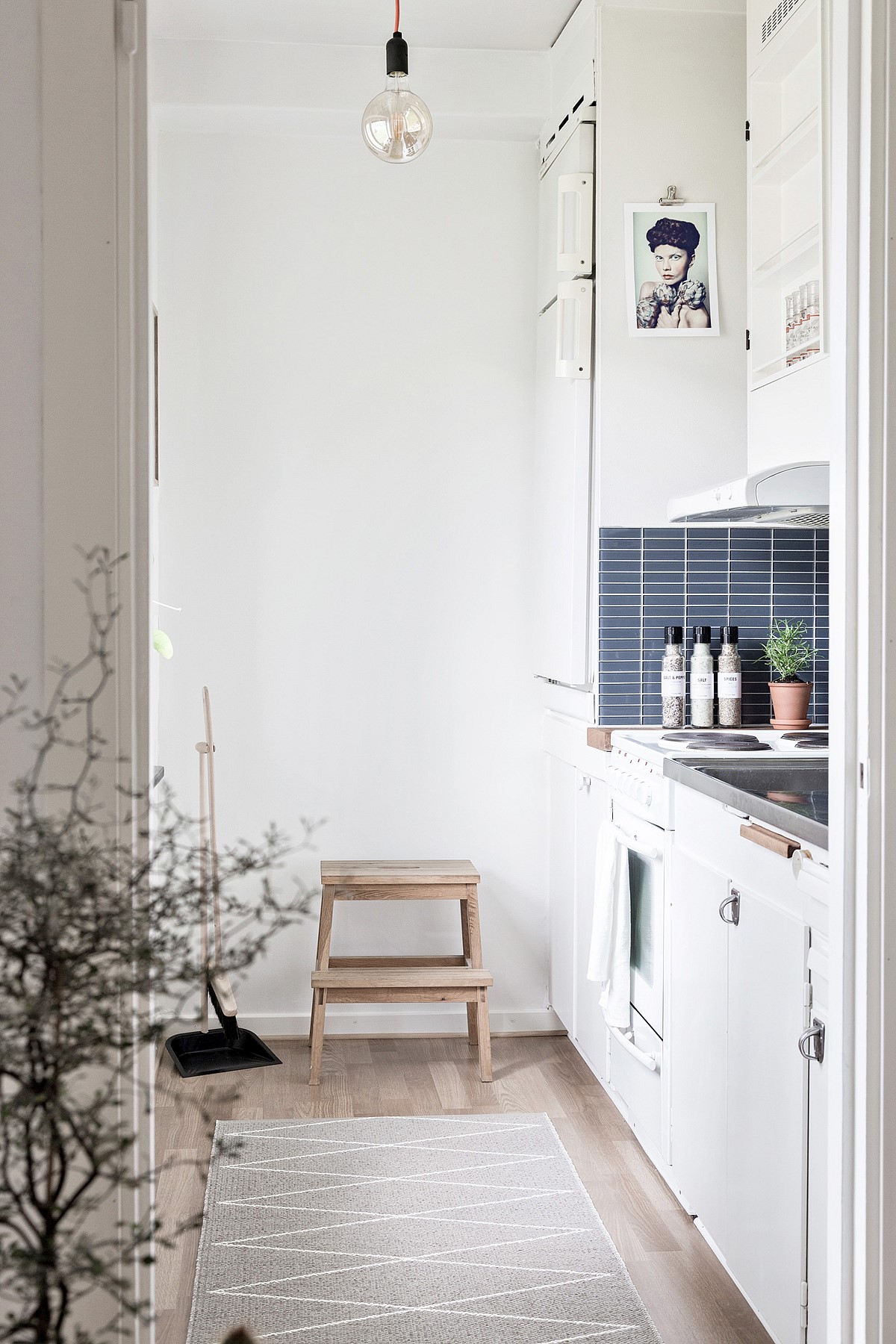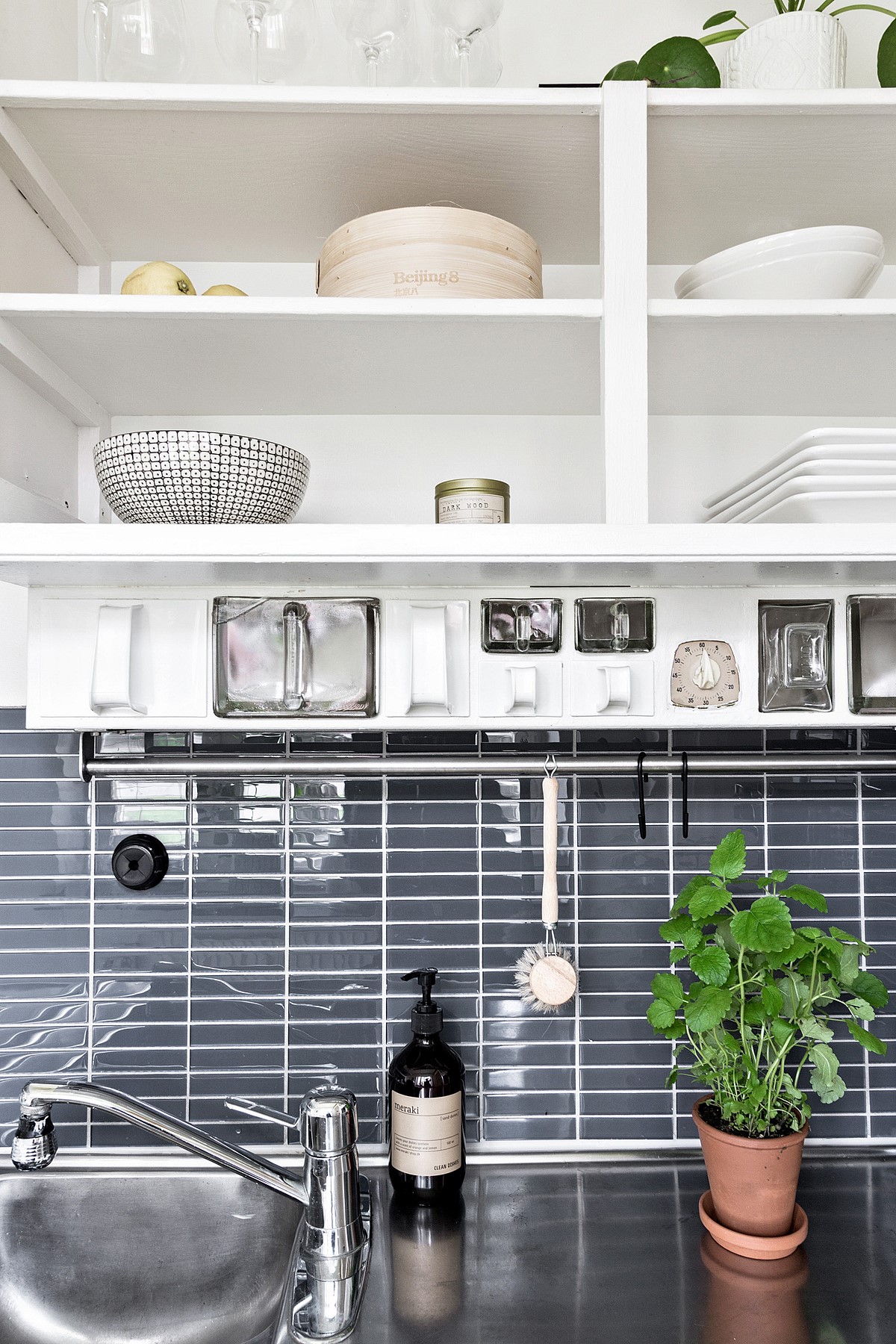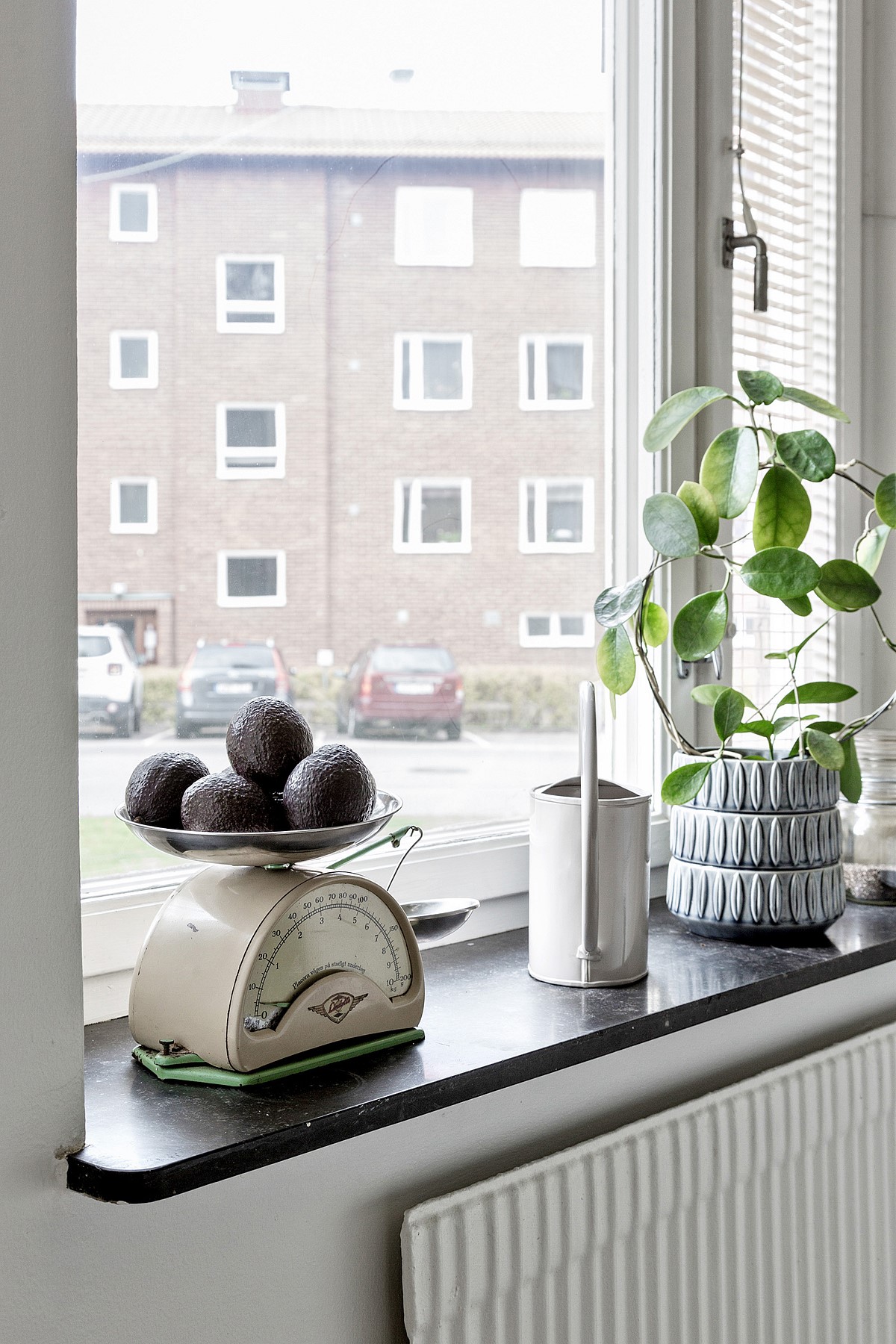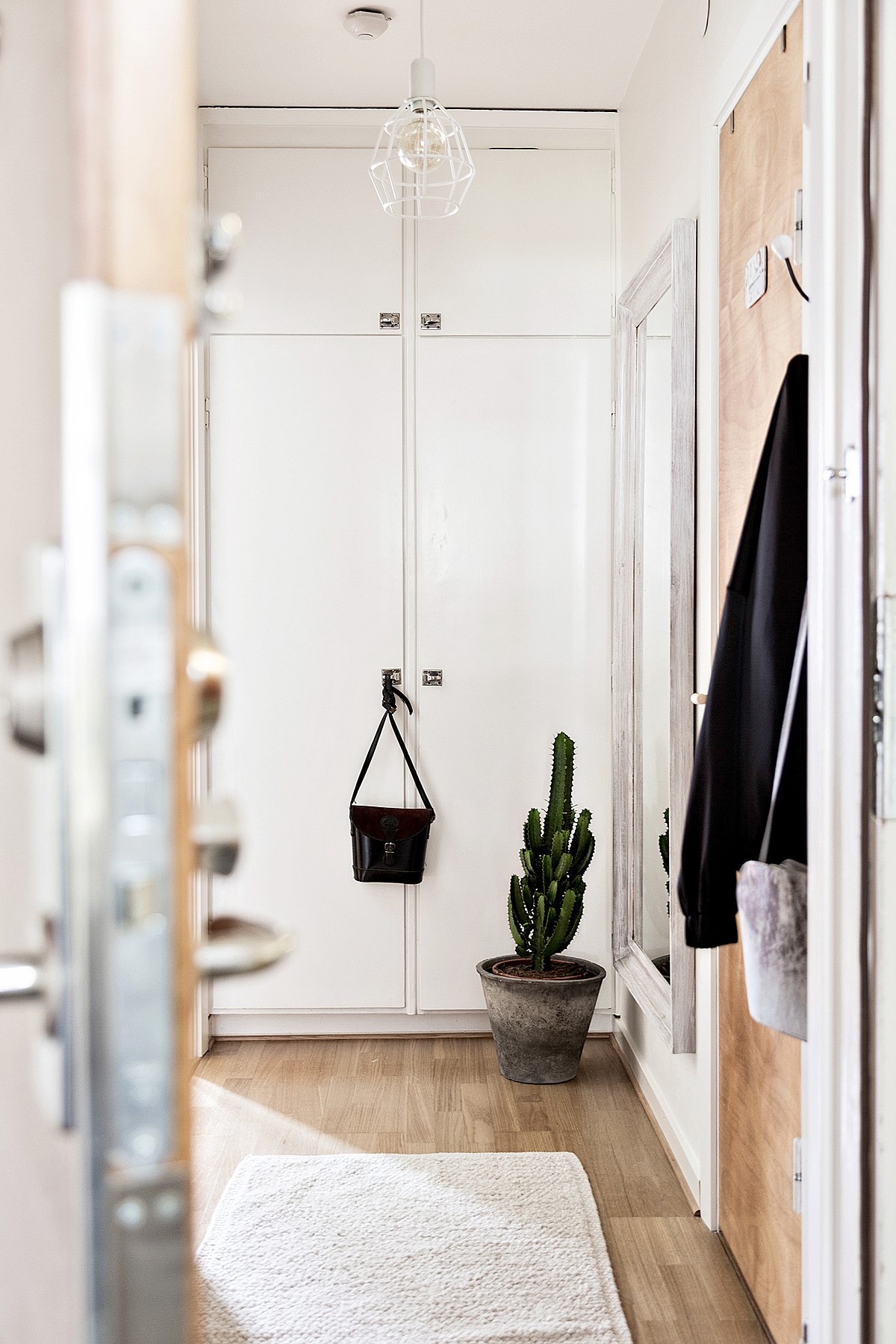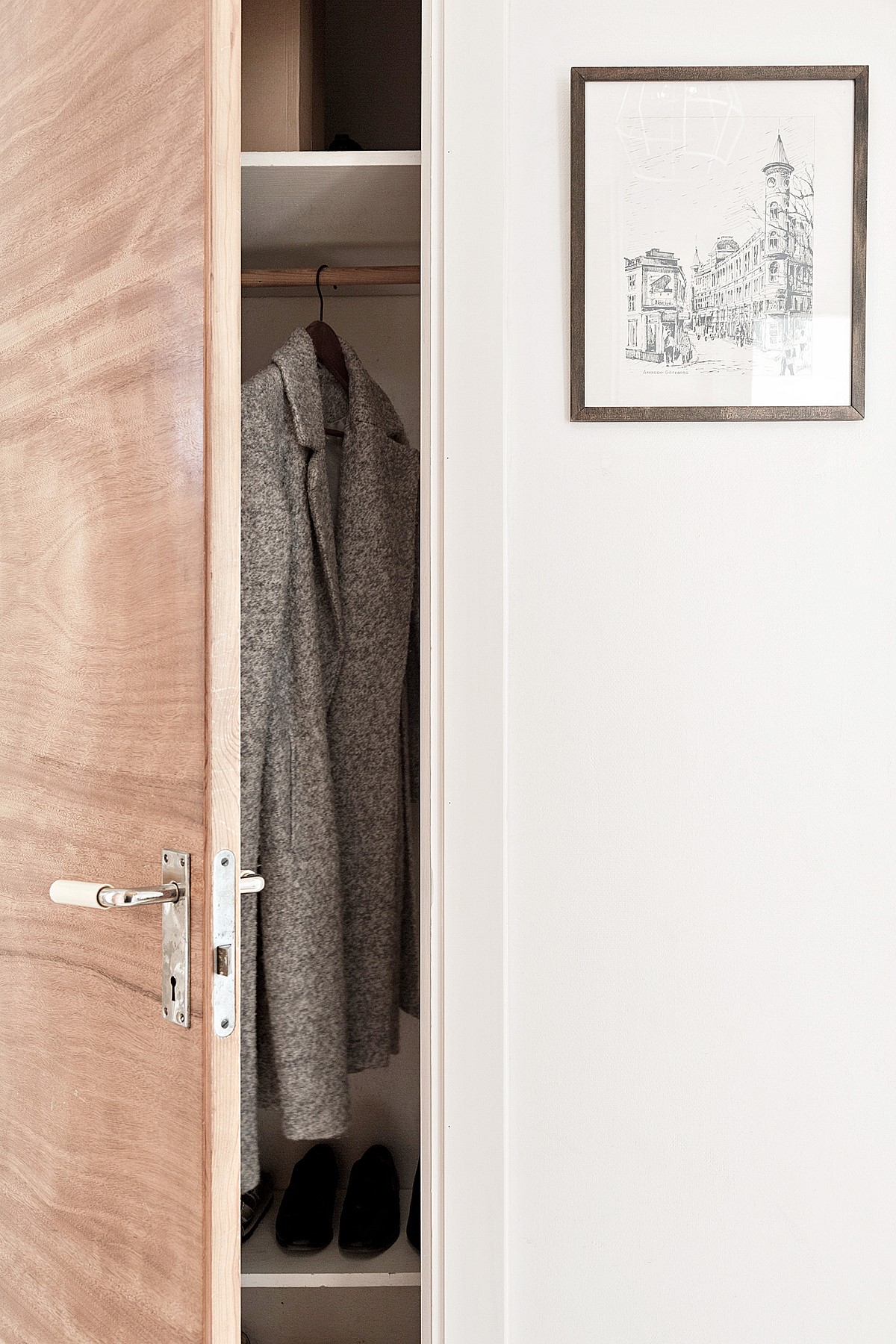 30m²