Ireland is a relatively small island nation with a population in the region of 6.4 million people (when combining the Republic of Ireland and Northern Ireland). Despite its smallness, Irish culture and its people have made an indelible impression in every corner of the world. Rather unfortunately, St. Patrick's Day – with its garish, albeit benign, foolishness – is one such influence. An occasion still celebrated the world over, St. Patrick's Day reinforces the belief on a yearly basis that we Irish are obsessed with leprechauns, the colour green and Guinness (and sometimes green Guinness).
Irish design is often viewed as clichéd and old-school craft. Yet today, the country's design output (north and south), is a covetable showcase of handsome objects made by emerging and established designers and brands. Where Ireland succeeds as a country replete with creative talent, it fails in its ability to promote that talent. In a bid to right this wrong, Irish Design 2015, convened by the Design & Crafts Council of Ireland, successfully promoted and celebrated Irish design and designers through a series of national and international events in 2015.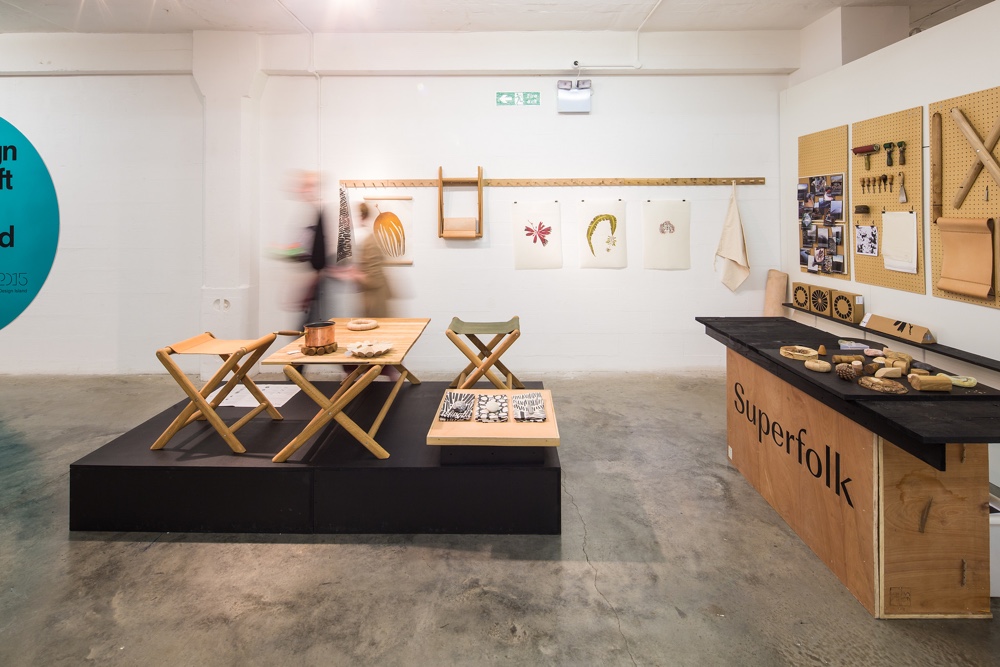 Superfolk – part of the Design & Crafts Council of Ireland exhibit at Tent London 2015. Photo © Sophie Mutevelian.
Storytelling, craft and a heritage of handmade wares are deeply ingrained within Irish design. This remains a veritable strength, though one yet to be fully realised. And so in honour of the aforementioned St. Patrick's Day, these Irish-made designs are ripe for a truly cultural celebration.
Aodh
Based in Dublin, Aodh is a furniture company whose mission is to offer honest design that will last for many years. Its collection, curated by an Irishman with a passion for design, was produced by independent designers for use in many spaces and places. At Aodh, furniture is the amalgamation of good design, craft and ecology.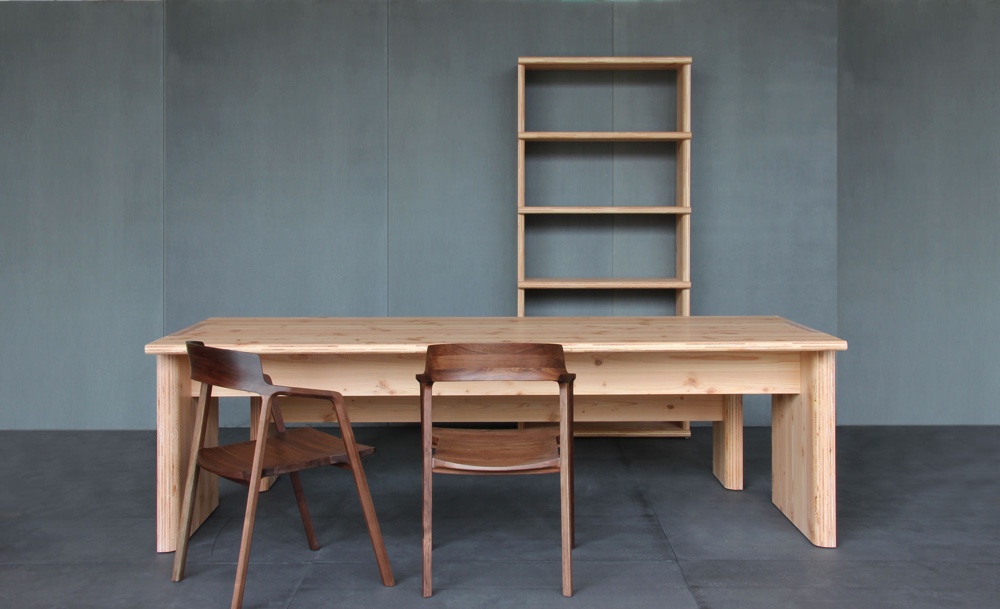 Aodh – part of the Design & Crafts Council of Ireland exhibit at Tent London 2015. Photo © Tent London.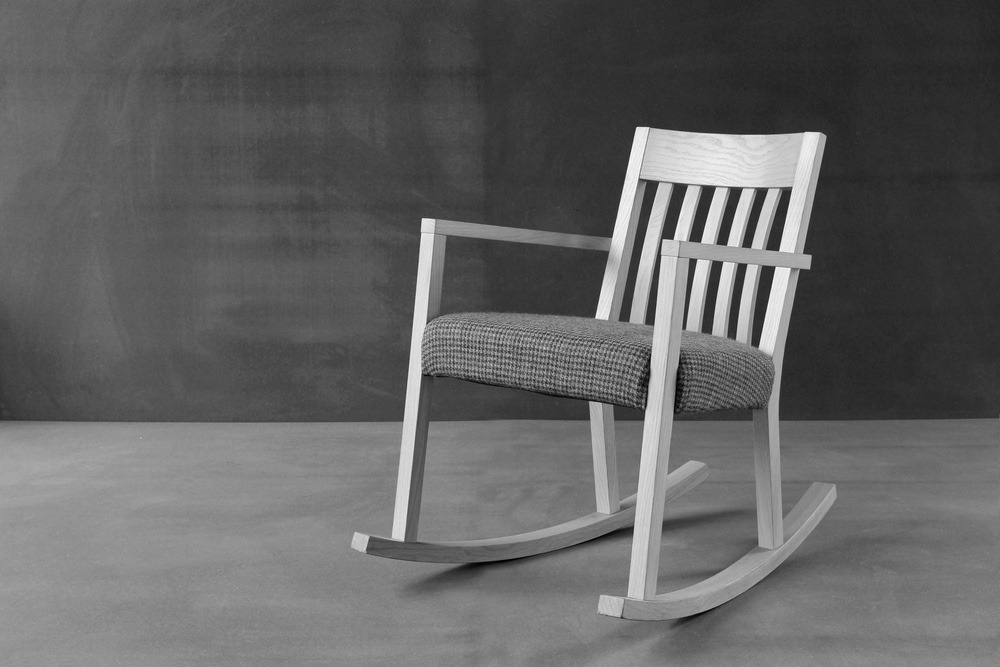 Malt rocker.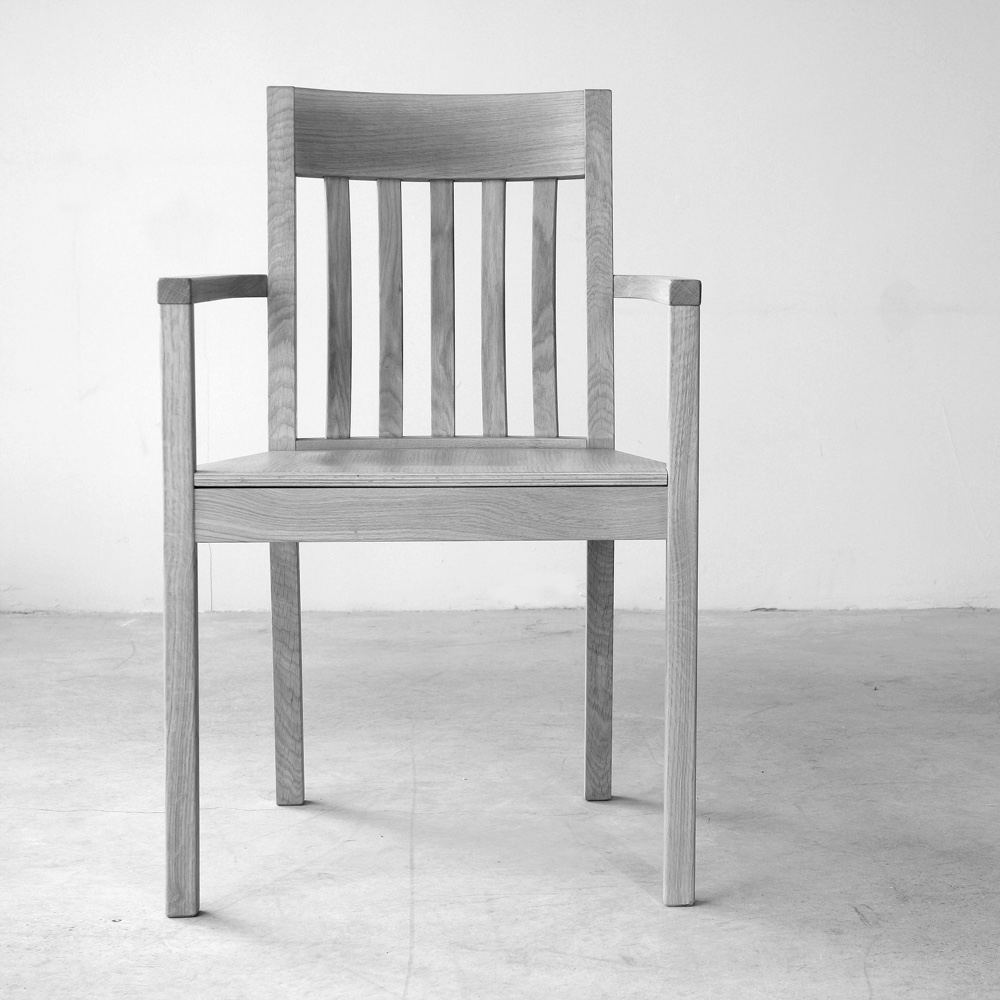 Malt armchair.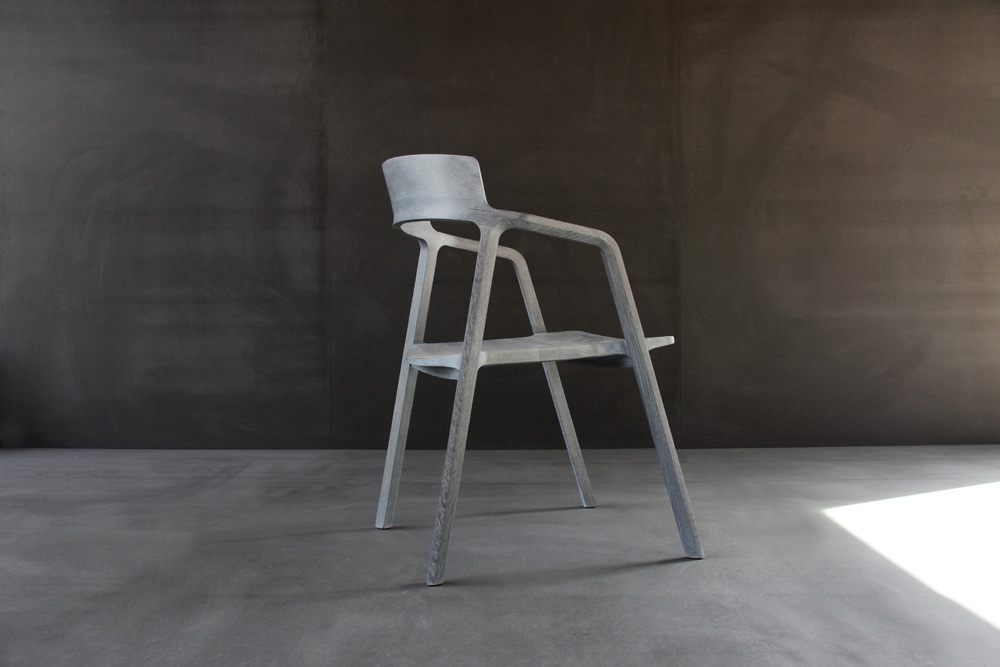 Aran chair.
Images © Aodh.
Ceadogán
For over twenty five years, Ceadogán has been crafting and making rugs by hand in its Co. Wexford workshop. Pairing traditional craftsmanship and contemporary design, Ceadogán's rugs are investment pieces that combine an artistic edge with everyday functionality.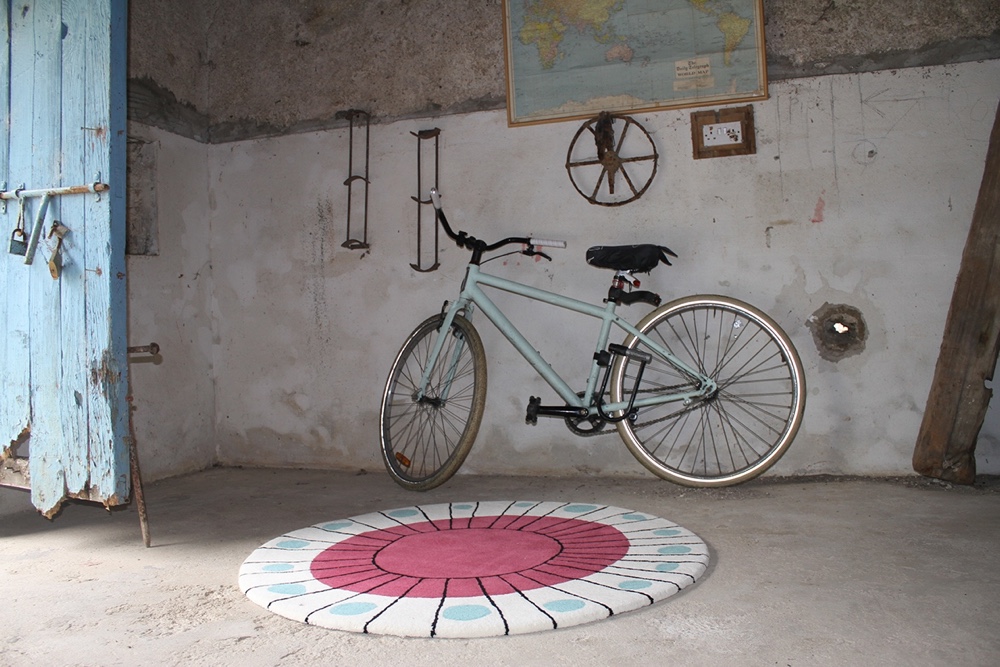 Grapefruit.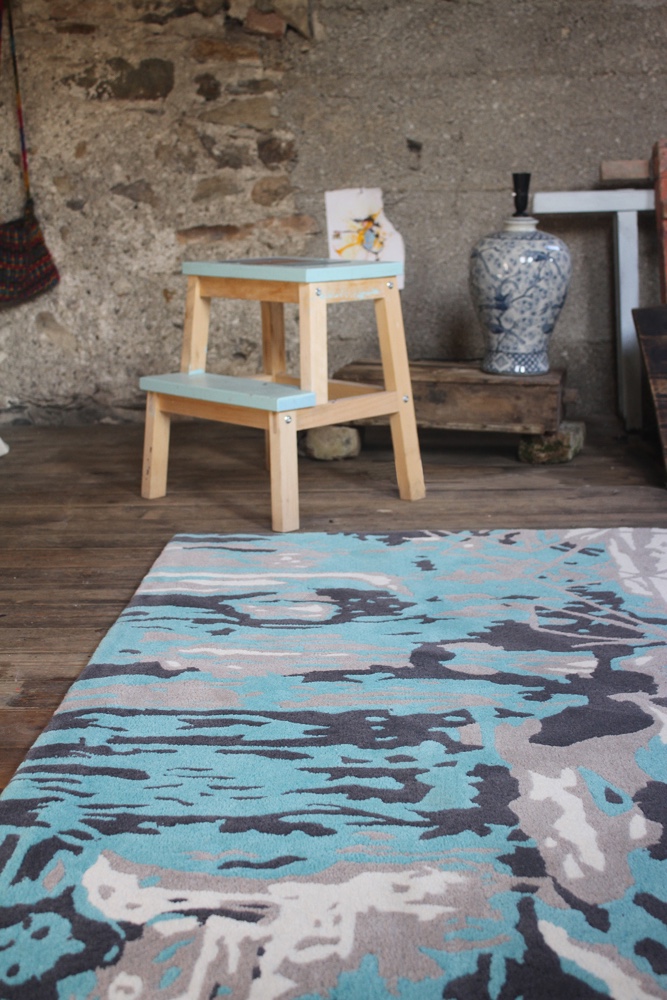 East Watch.
Images © 2016 Student Show.
Déanta Design
Designed by Andrew Clancy for Déanta, the Carvel Chair is made using established boat crafting techniques found widely along Ireland's west coast. Its shell is constructed from wind-felled larch, shaped by hand and fixed with copper roves (small metal plates). Light and sturdy, the Carvel Chair flexes to the sitter and comes with a sheepskin lining.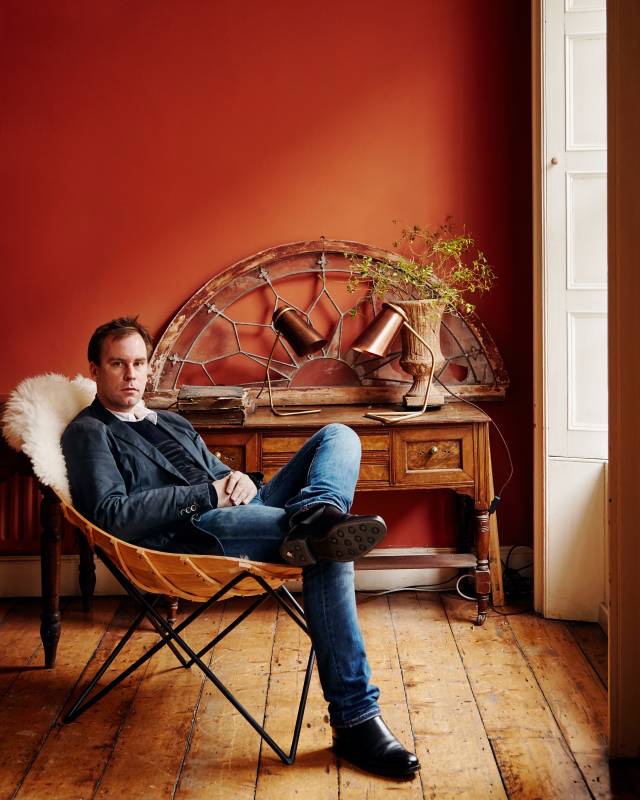 Andrew Clancy seated on his Carvel Chair. Photo by Ben Quinton © Monocle.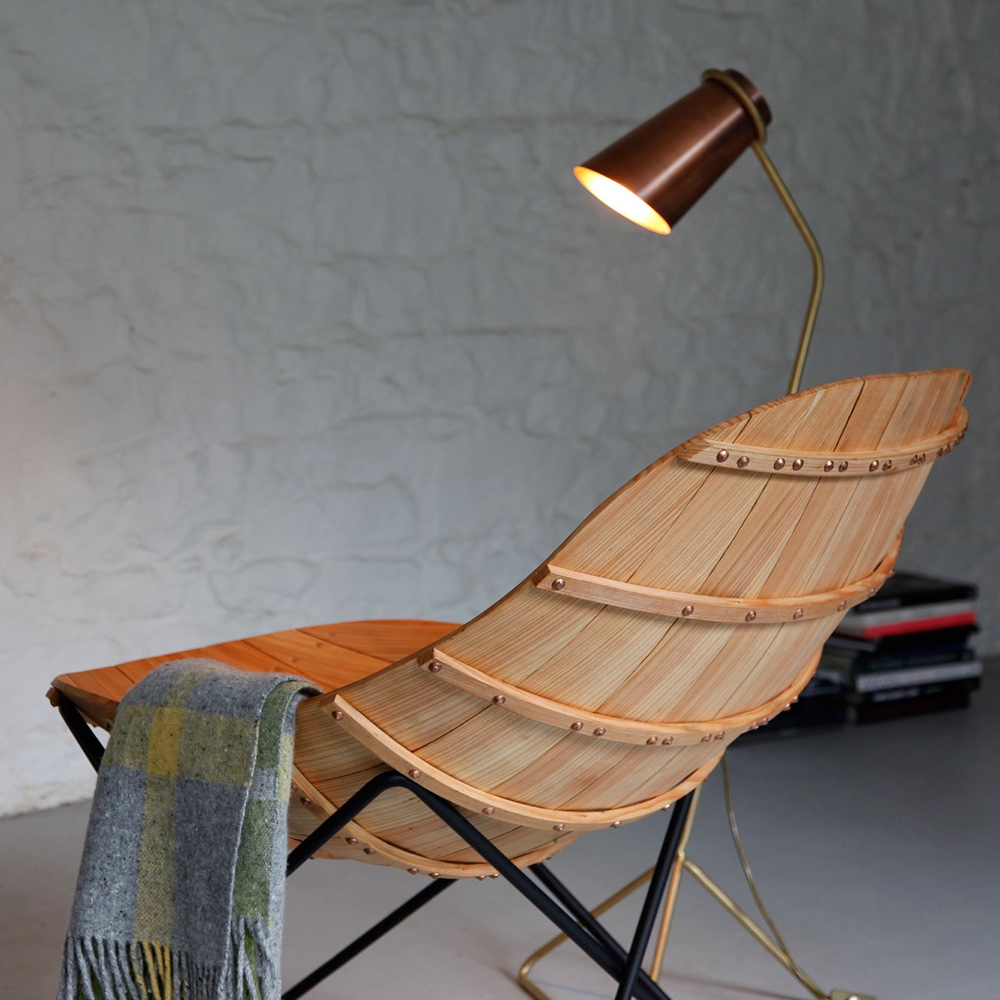 Image © Déanta Design.
Andrew Clancy also designed the elegant Strand Lamp. This tall and small light has an inclined cowl (the hooded light shape) in either natural or lacquered copper, that is held by a single 'strand' of brass.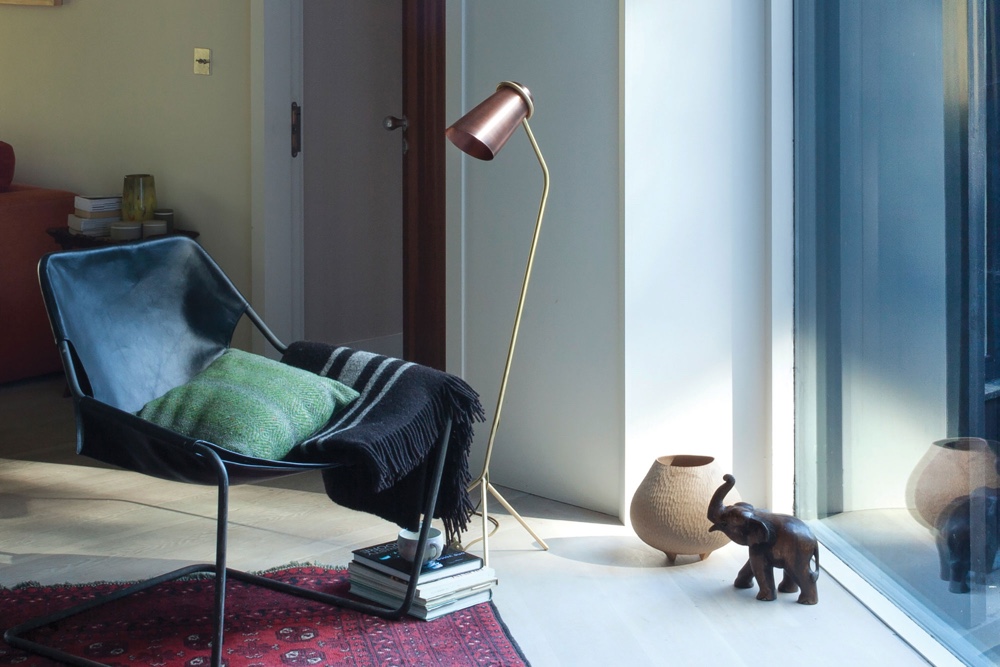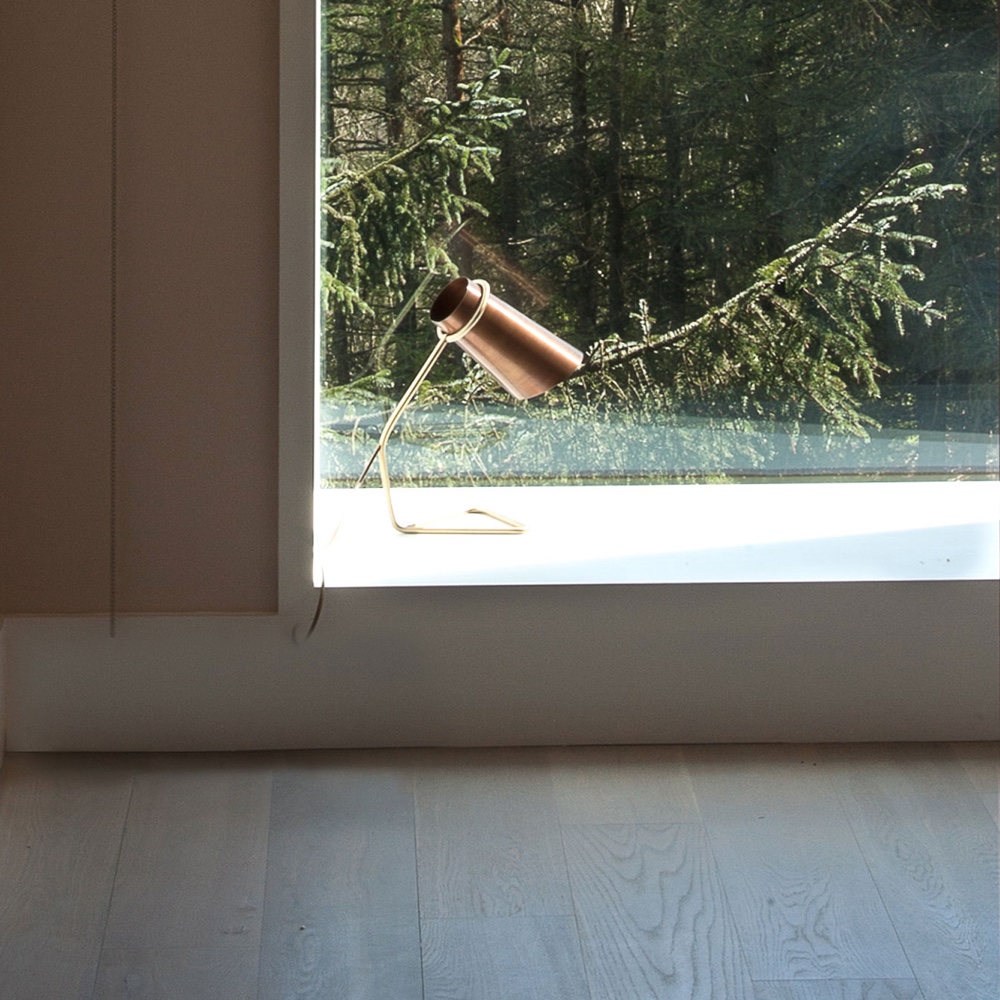 Images © Déanta Design.
Designgoat
Dublin-based industrial design studio Designgoat has a strong and honest approach to design. It was established in 2011 by Ahmad Fakhry and Cian Corcoran, both graduates of Dublin's National College of Art & Design. A relatively young studio, Designgoat works across interior, product and furniture design disciplines.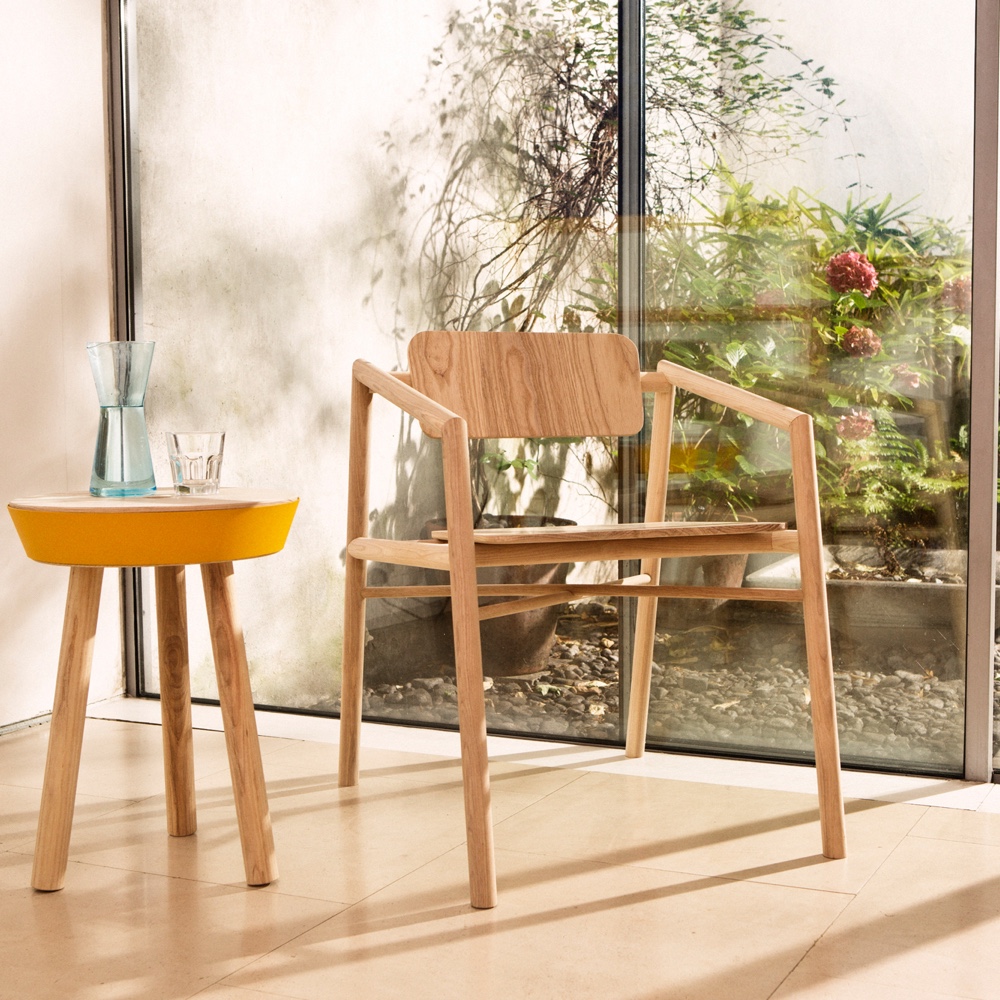 In 'Gray', Designgoat's first furniture collection, Fakhry and Corcoran redesigned Eileen Gray's Non-Conformist Chair from a contemporary perspective. Their interpretation was named 'Gray 12.5', due to the number of iterations and variations they explored in the process.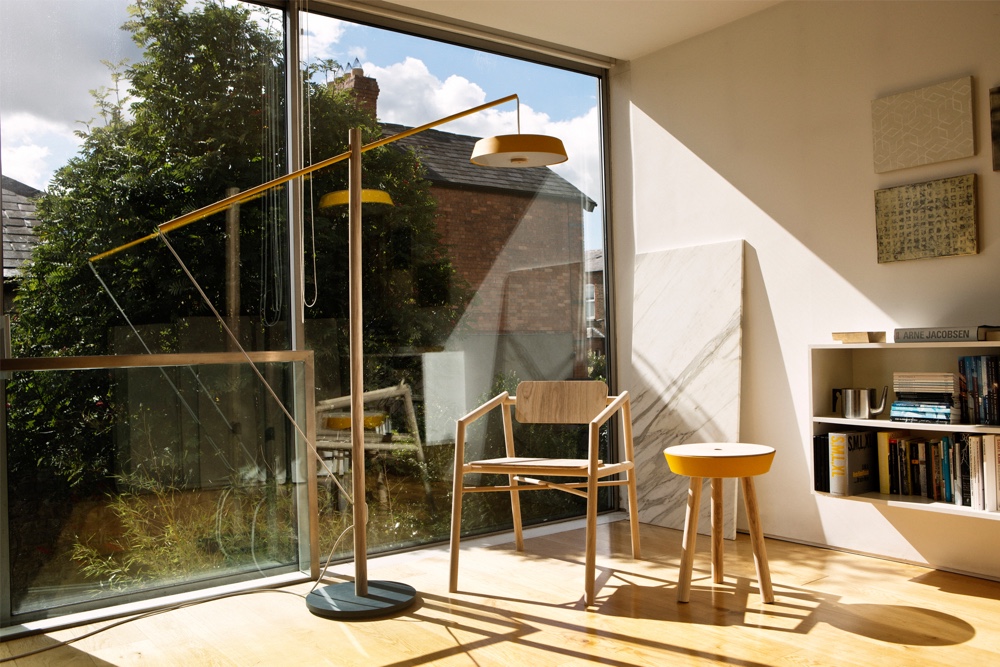 Photos by Philip White via Designgoat.
Donna Bates Design
Irish designer Donna Bates grew up on a dairy farm in Northern Ireland, where she would help her father in the milking parlour. Today, Bates references the glass vats found in milking parlours in her acclaimed "Parlour Lighting" collection of vessels. The collection consists of varied colour options for the frames and oak- or walnut-turned bases. Vessels are handblown by the same craftspeople who once made jars for the dairy industry.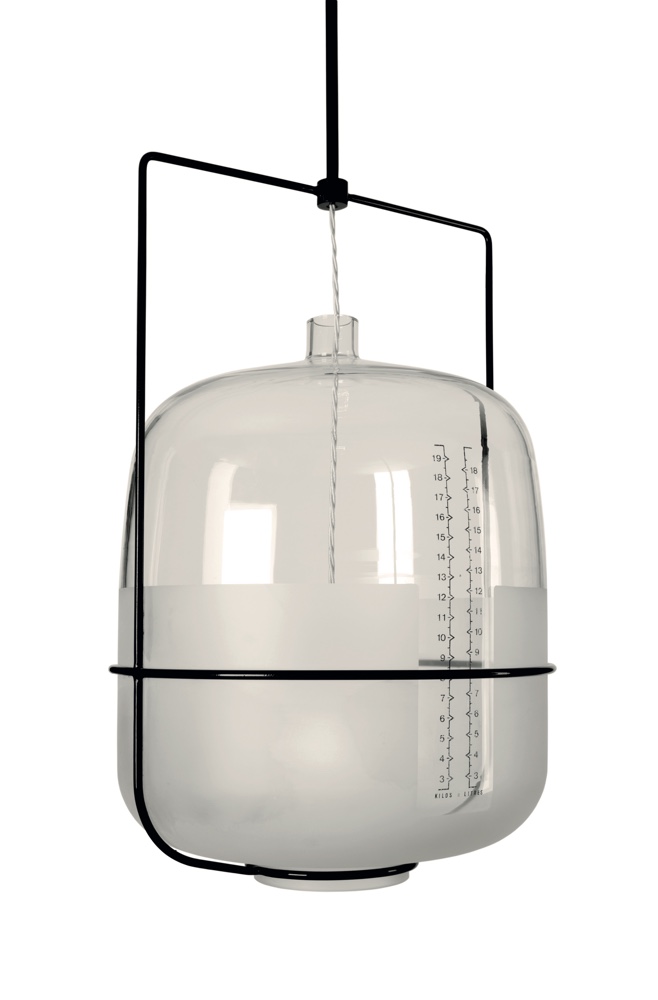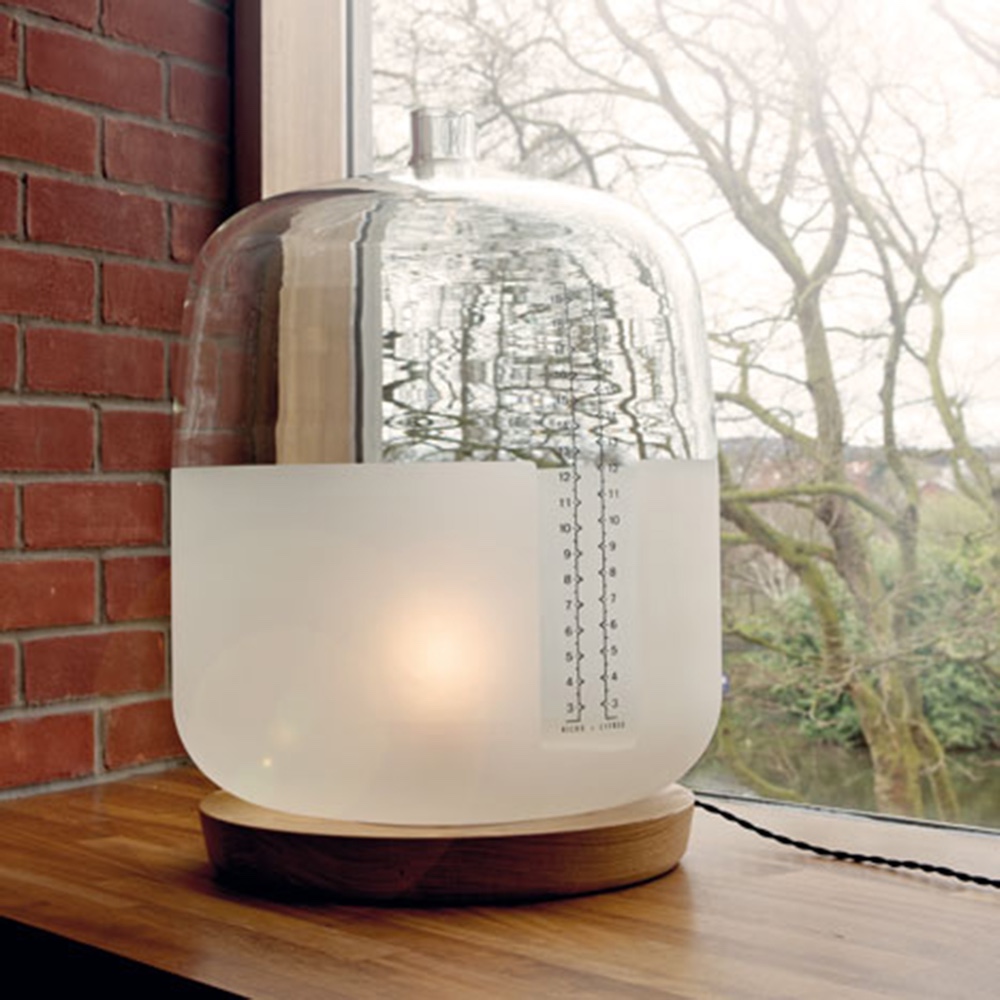 Photos by Dolf Patijn via Minimalissimo.
Saturday Workshop
Saturday Workshop is a Dublin-based studio that was set up by a father and daughter team, Edward and Iseult O'Clery. With a penchant for crafting simple wood objects and toys, the pair employ a mix of traditional skills and new technologies. Using locally sourced hardwoods, Saturday Workshop's range of wooden creations will bring a smile to the faces of children and adults alike.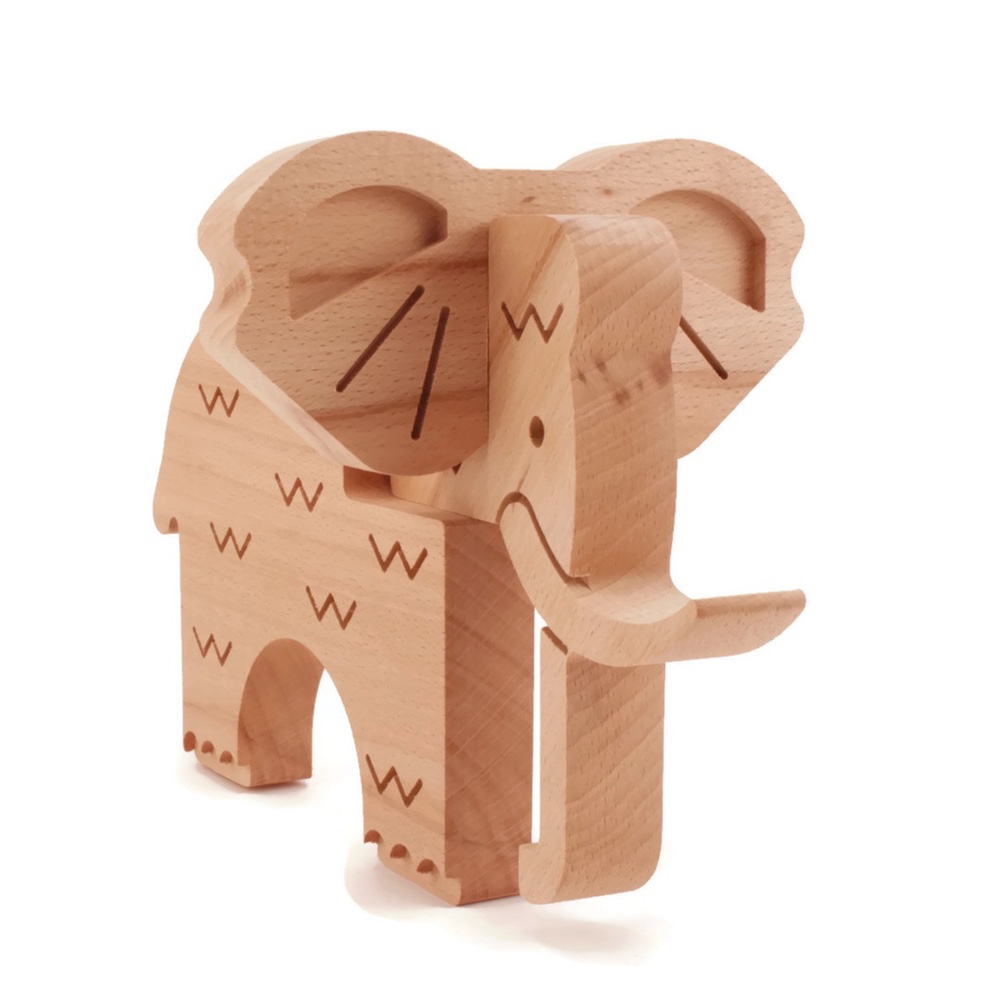 Woolly Mammoth.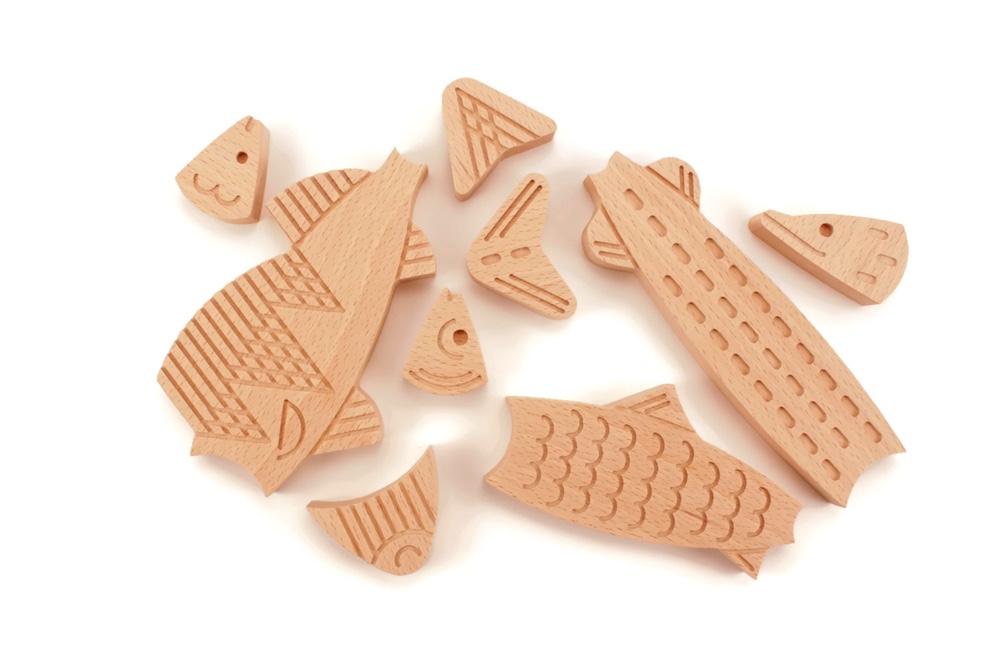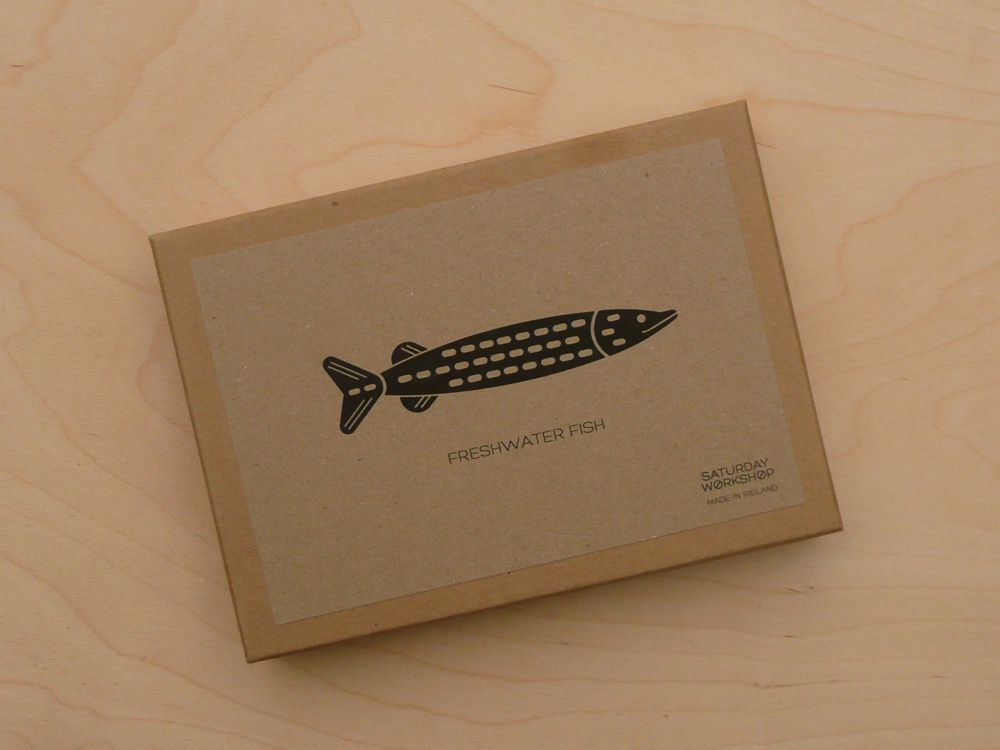 Irish River Fish.
Images © Saturday Workshop.
Simon Doyle
Dublin-born and -based furniture designer Simon Doyle knows what he likes about furniture: qualities such as simplicity, asymmetry and symmetry, honesty in construction and beauty. Doyle finds inspiration in the pared down simplicity of the elegant and functional furniture produced by Shaker communities and approaches his work in the context of craft meets industry.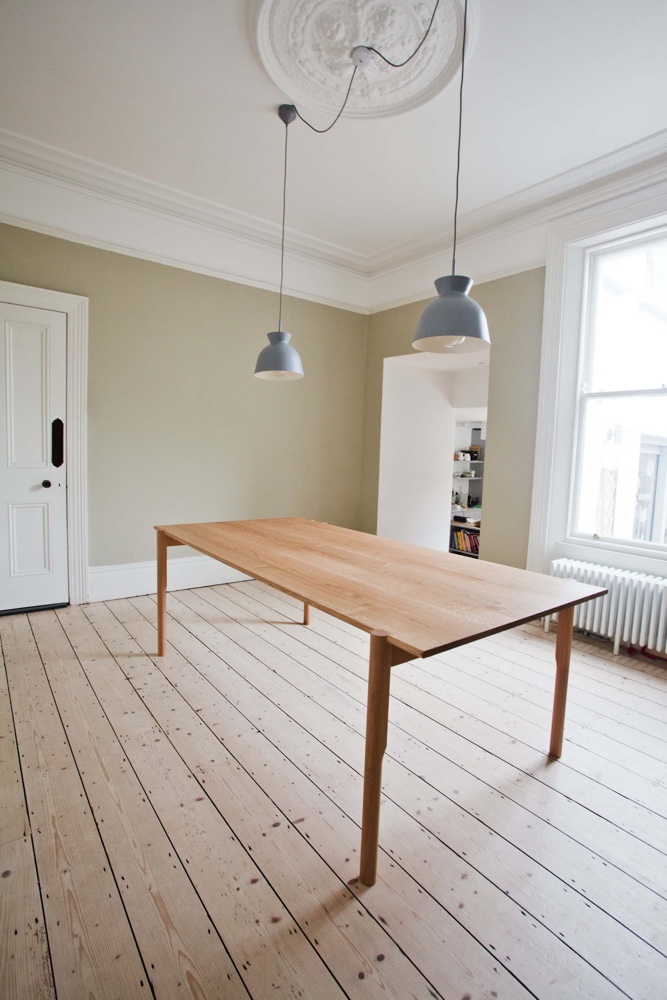 Toro Table in European oak.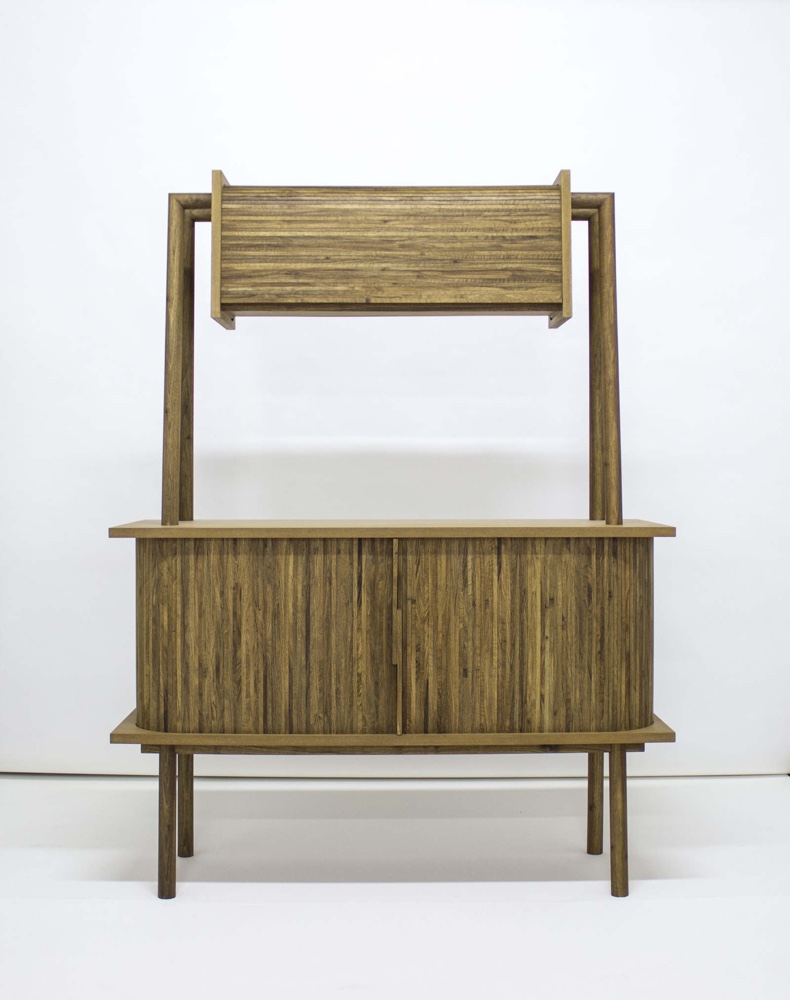 Jealousies Cabinet in Irish walnut, MDF and cotton fabric.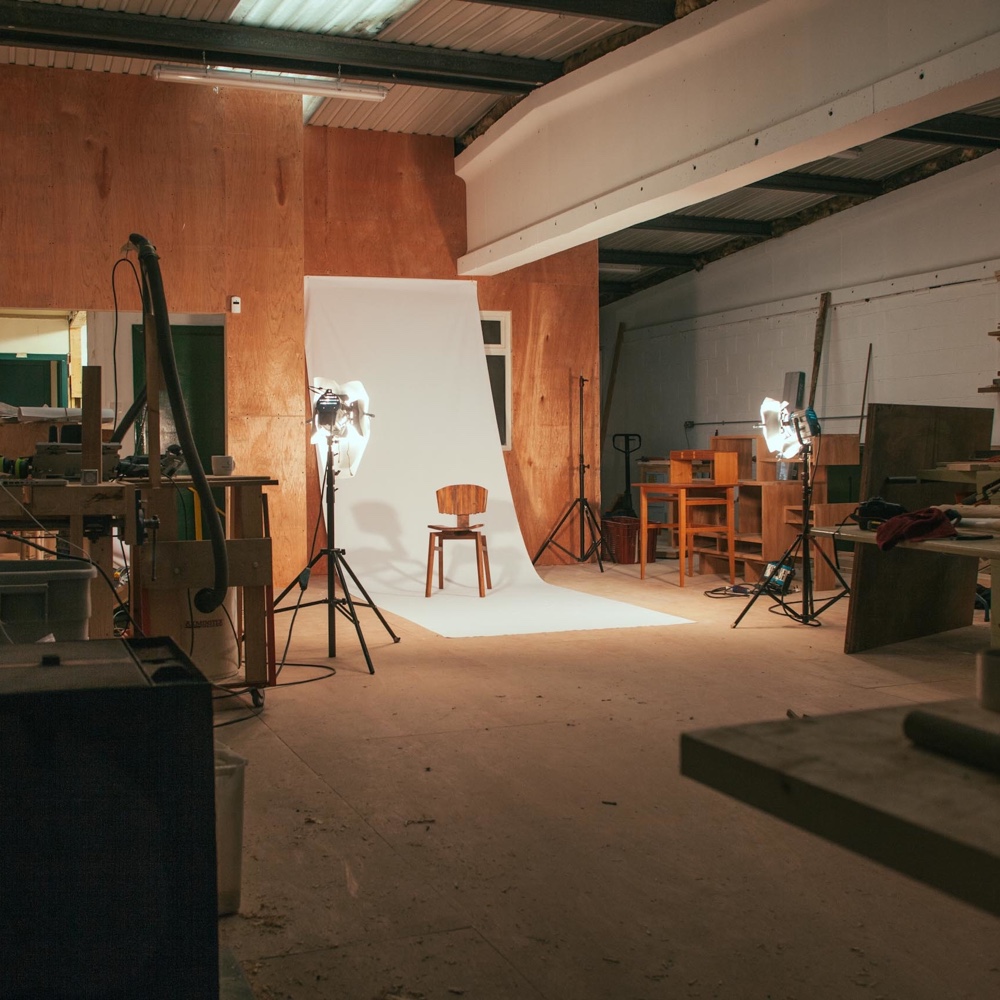 Simon Doyle's Workshop and Chair in the spotlight.
Images © Simon Doyle.
Snug
Snug is a small design studio making simple furniture from a workshop in Snugboro, Co. Wicklow. Combining wood with a dash of colour, Snug cleverly delivers furniture pieces that are functional, cosy and fun.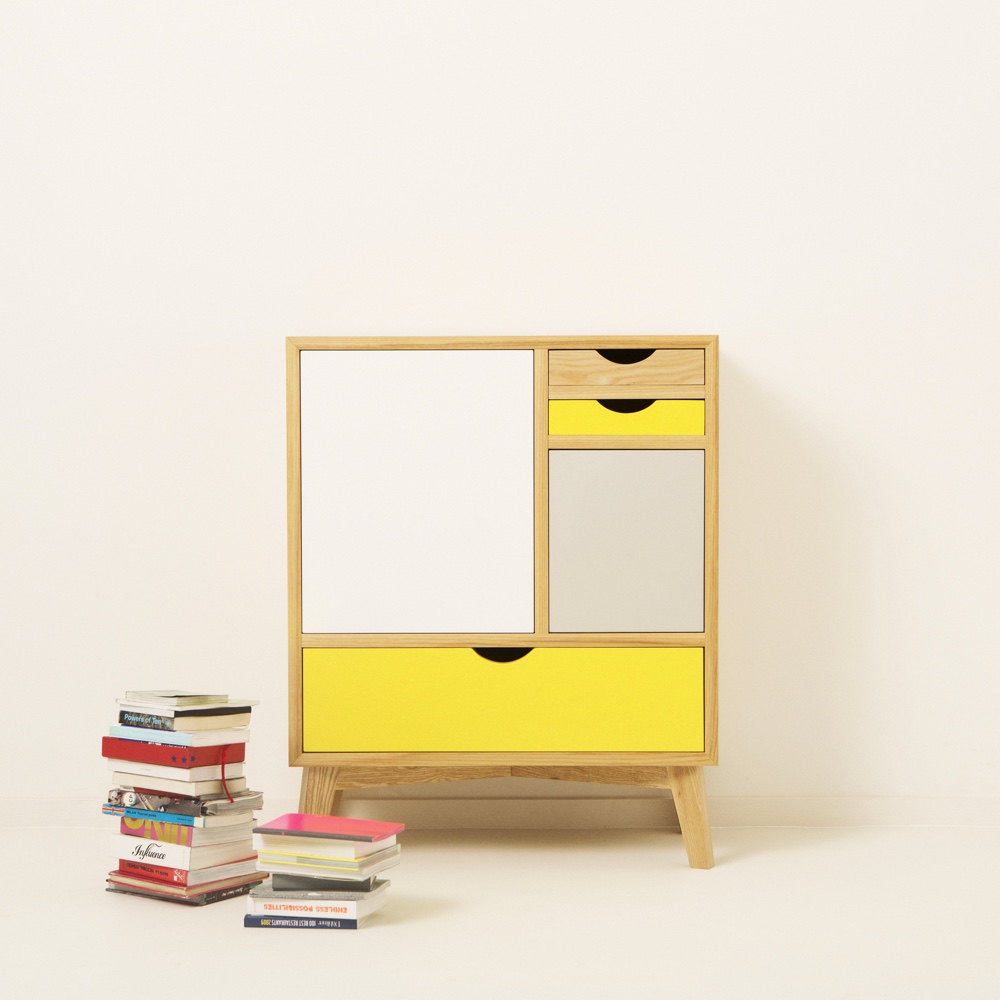 Chest.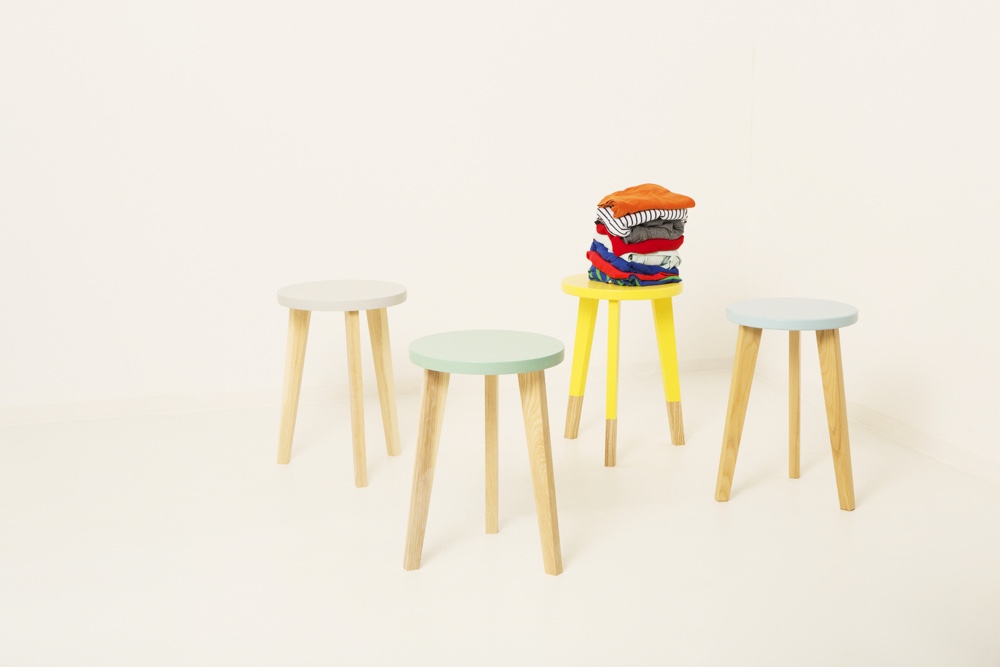 Milking stools.
Images © Snug.
Superfolk
At Superfolk, the tagline is "discover nature everyday". The studio, based in Westport, Co. Mayo, is led by partners Gearoid Muldowney and Jo Anne Butler. Superfolk maintains a passion for nature and wildlife, as told through the story of its products. Here, slow design is prized, where objects are crafted with honesty and a desire for longevity.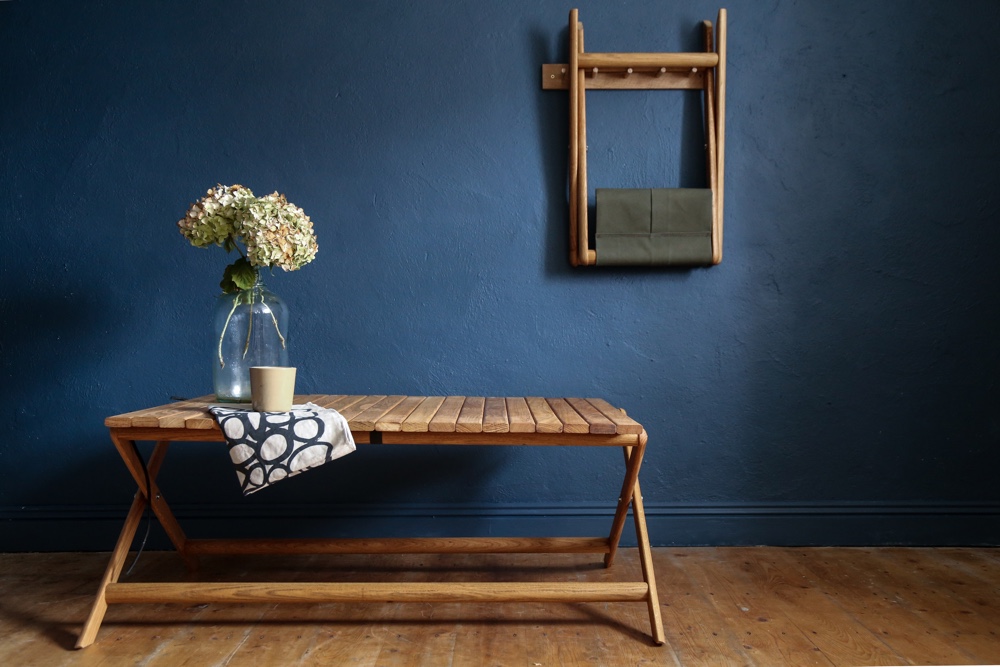 Folding Table and Folding Canvas Stool.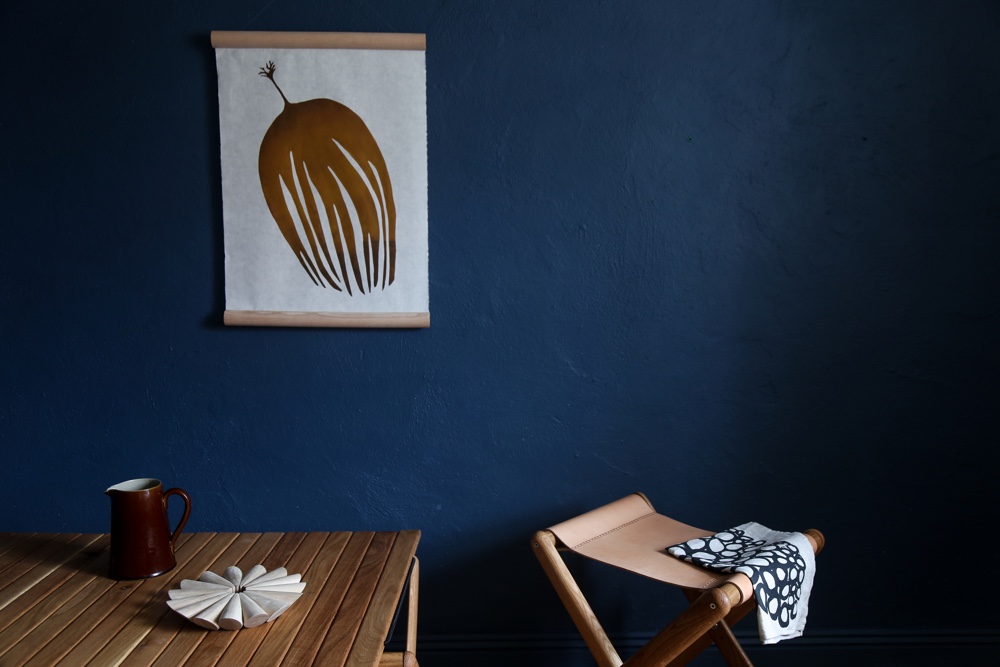 Ash Trivet, Kombu Kelp Print, Leather Folding Stool and Connemara Tea Towel.
Happy St. Patrick's Day!
You're reading Celebrating St. Patrick's Day with Irish Design, originally posted on Decoist. If you enjoyed this post, be sure to follow Decoist on Twitter, Facebook and Pinterest.