A summer house on Long Island is undoubtedly one of the best ways to escape the constant rush of New York City's fast paced lifestyle even while basking in endless comfort. The Watermill House is one such home that makes most of the constraints imposed upon it by the landscape around the structure. The gorgeous Oceanside house in the town of Southampton is nestled among wetlands that severely limit the ability of architects to shape an expansive modern home in a conventional fashion. Getting around this conundrum with an innovative cantilevered structure, Office of Architecture turns a potential hindrance into an opportunity to showcase ingenious design!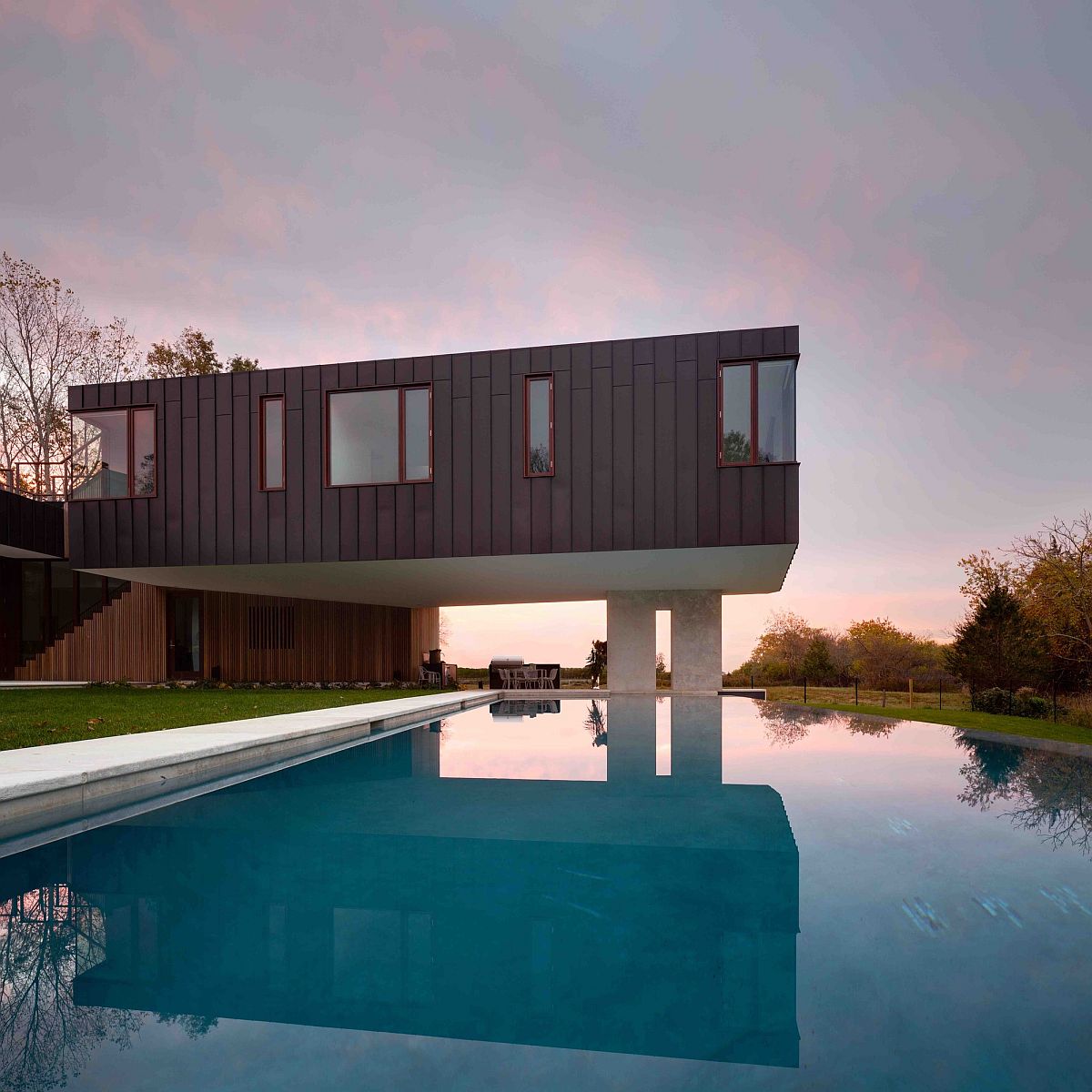 The family wing of Watermill House now floats above ground and its dramatic cantilevered form gives this family residence a distinct identity. Apart from this striking structure, there are two other wings that make up the public spaces and the guest zones. A large courtyard and pool area finds space amidst the three separate wings with each area visually flowing into the scenic landscape outside. Much like the form of the house, its dark gray zinc cladding also sets it apart from many other residences in the region.
RELATED: Oceanside Opulence: Step into This Luxurious Two-Story Penthouse in Miami!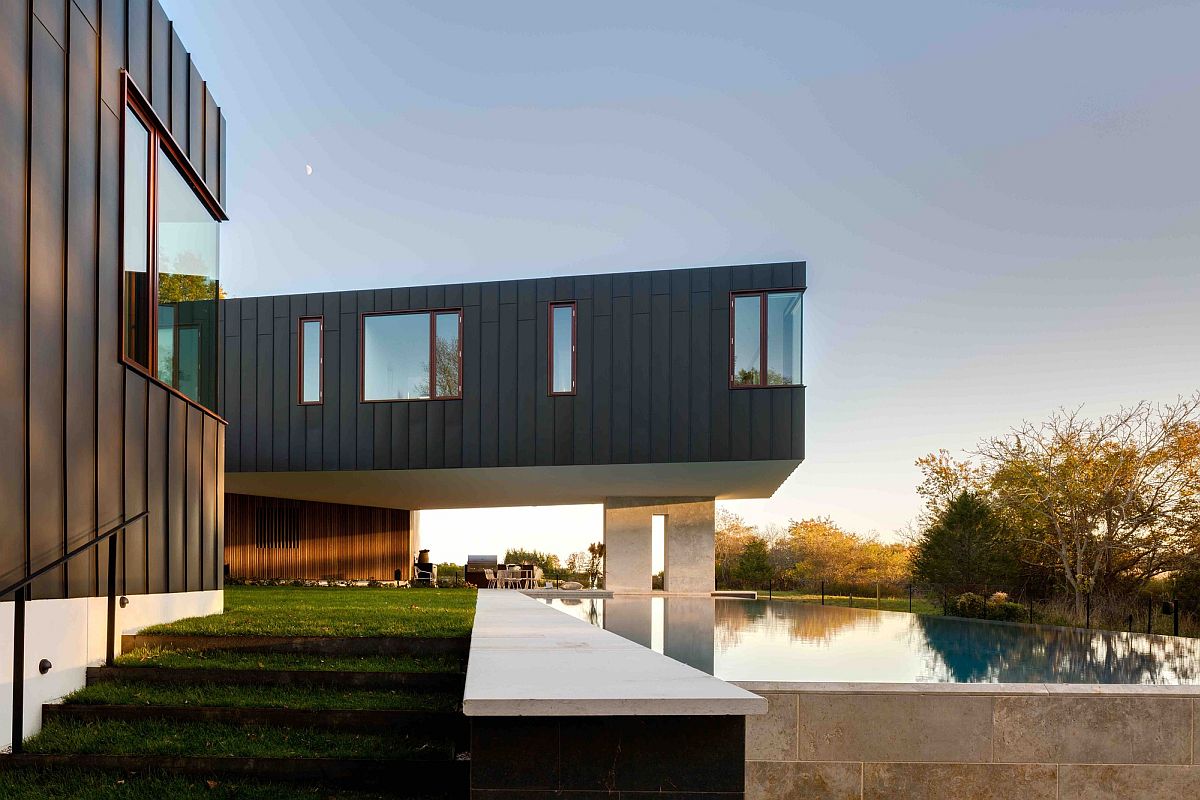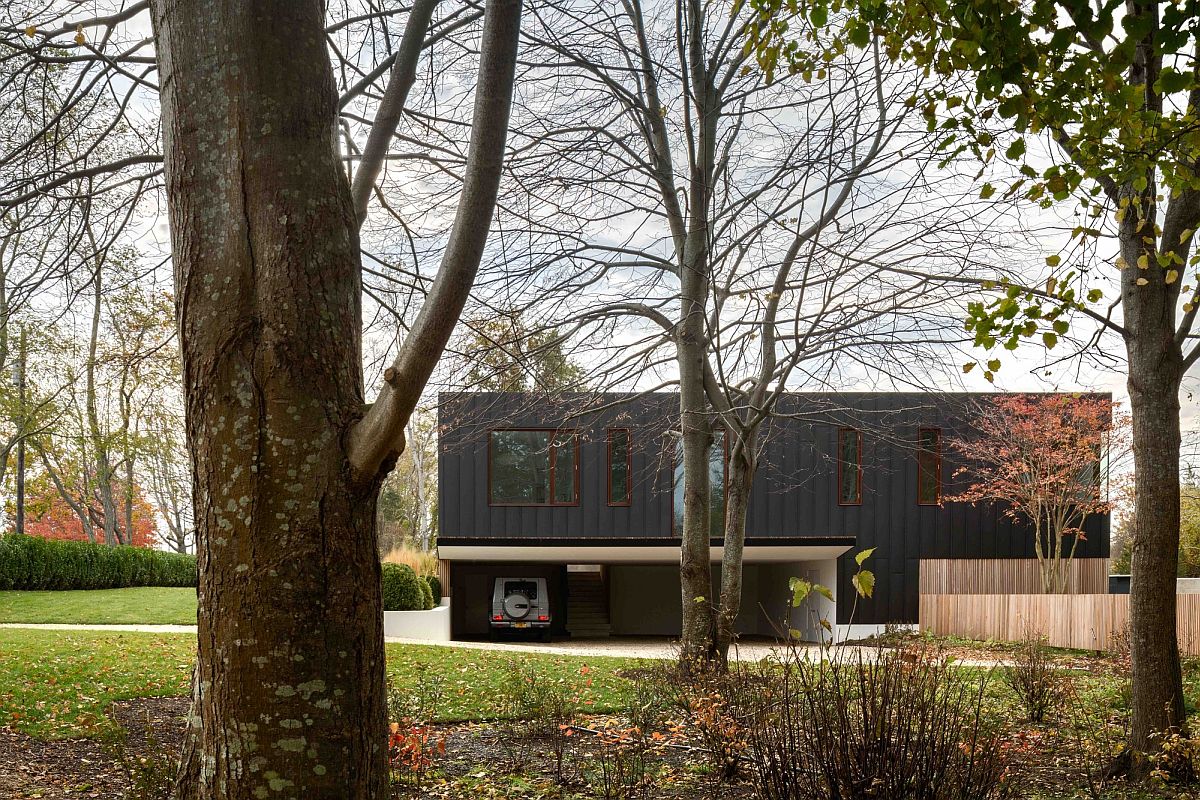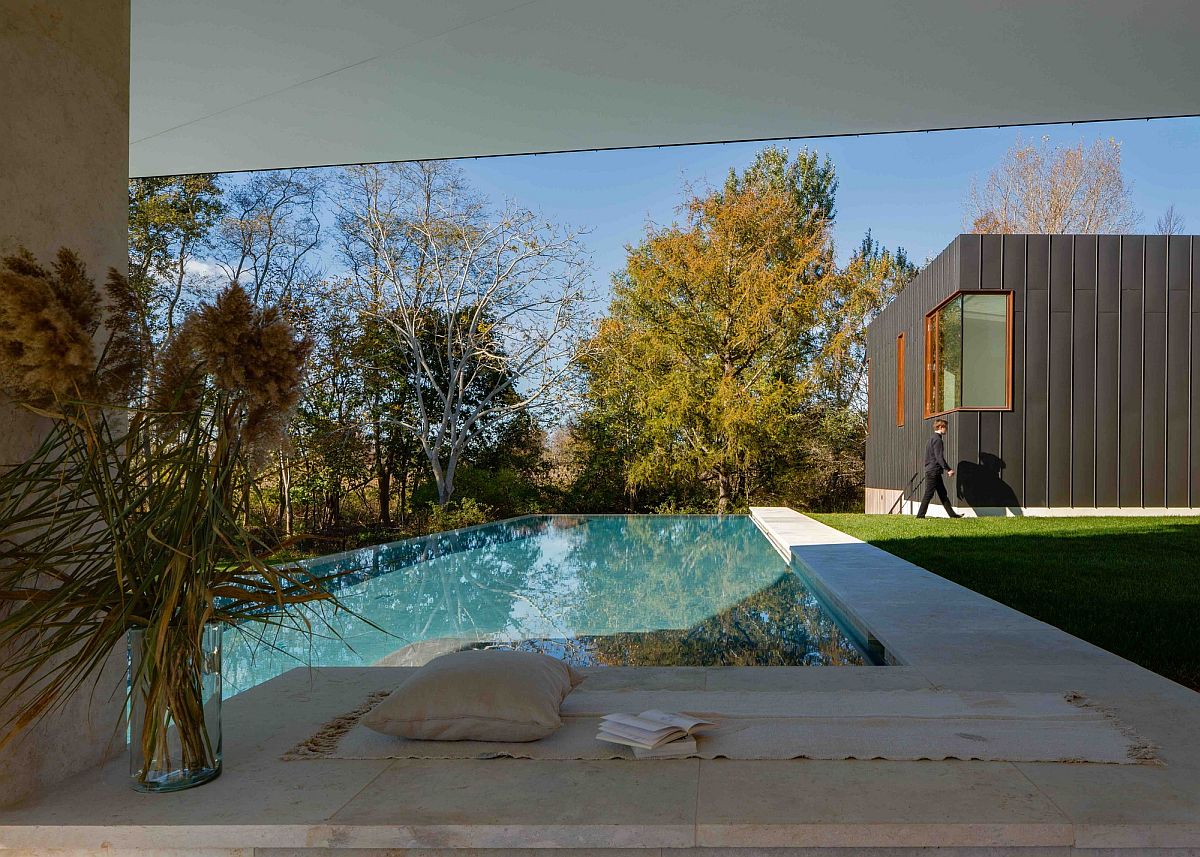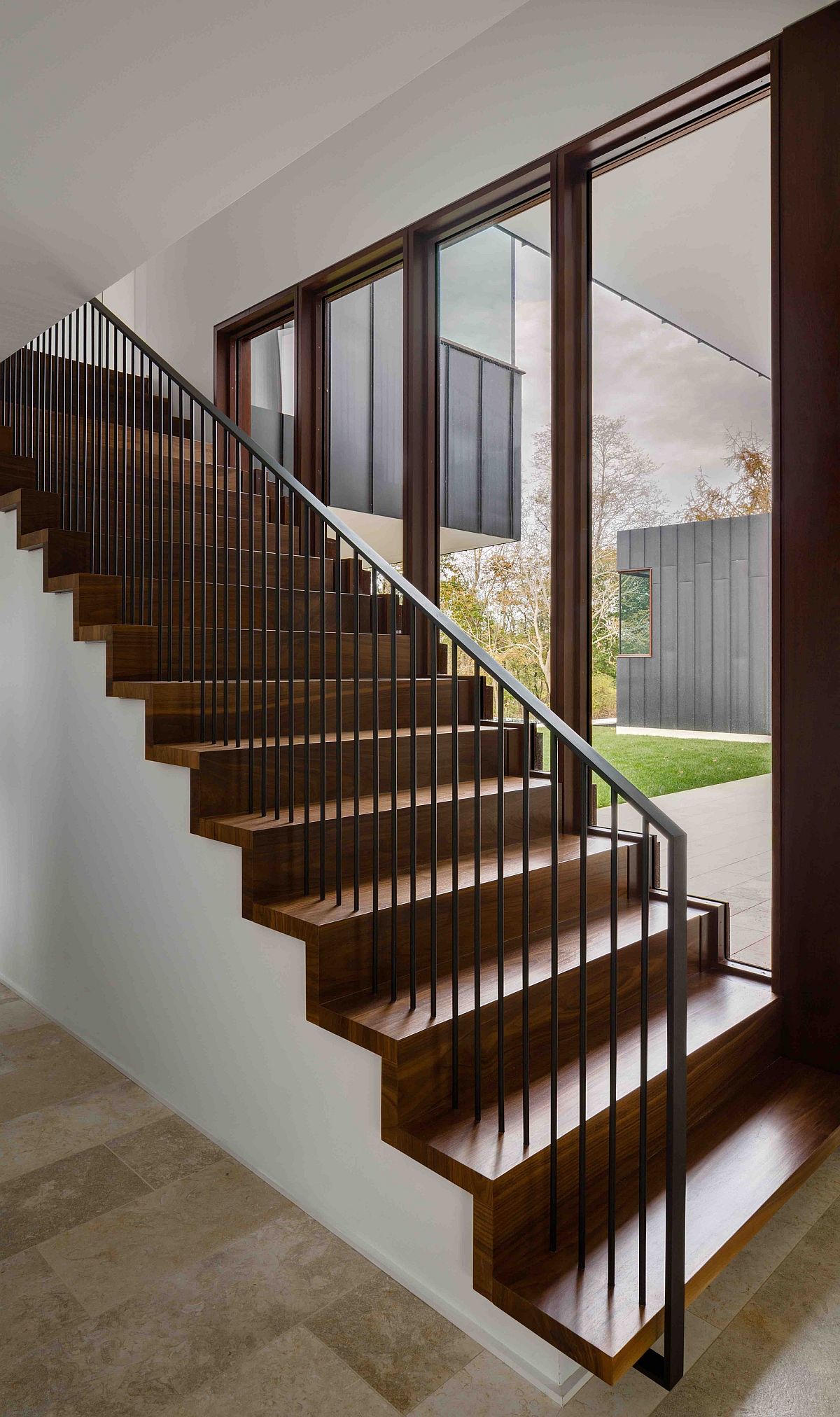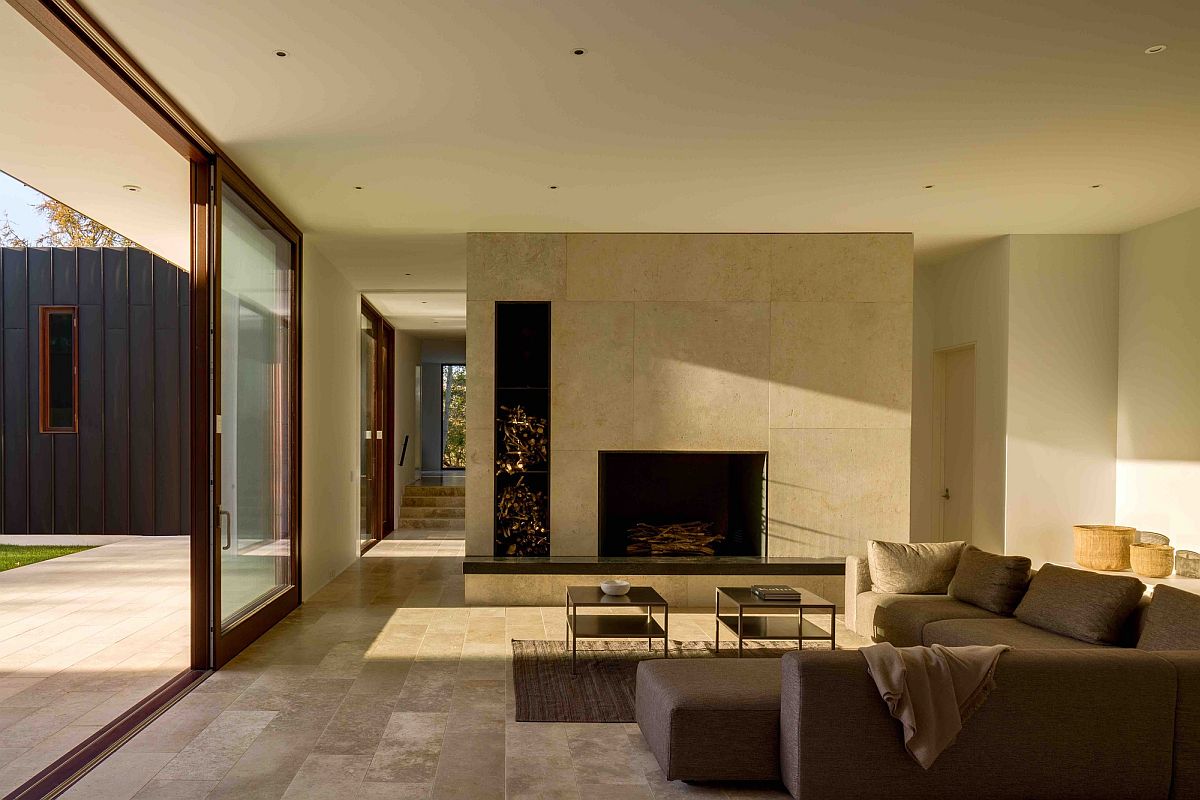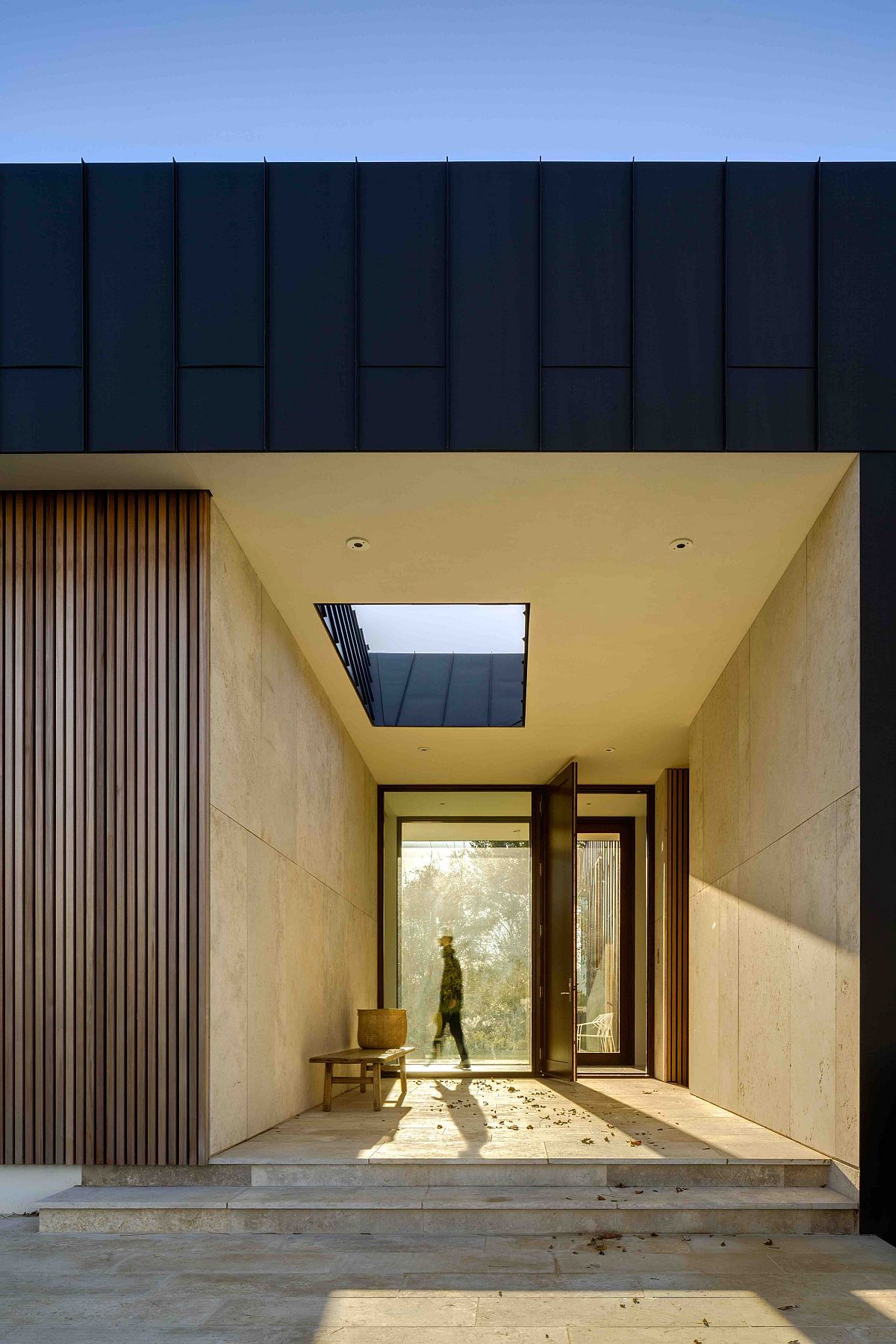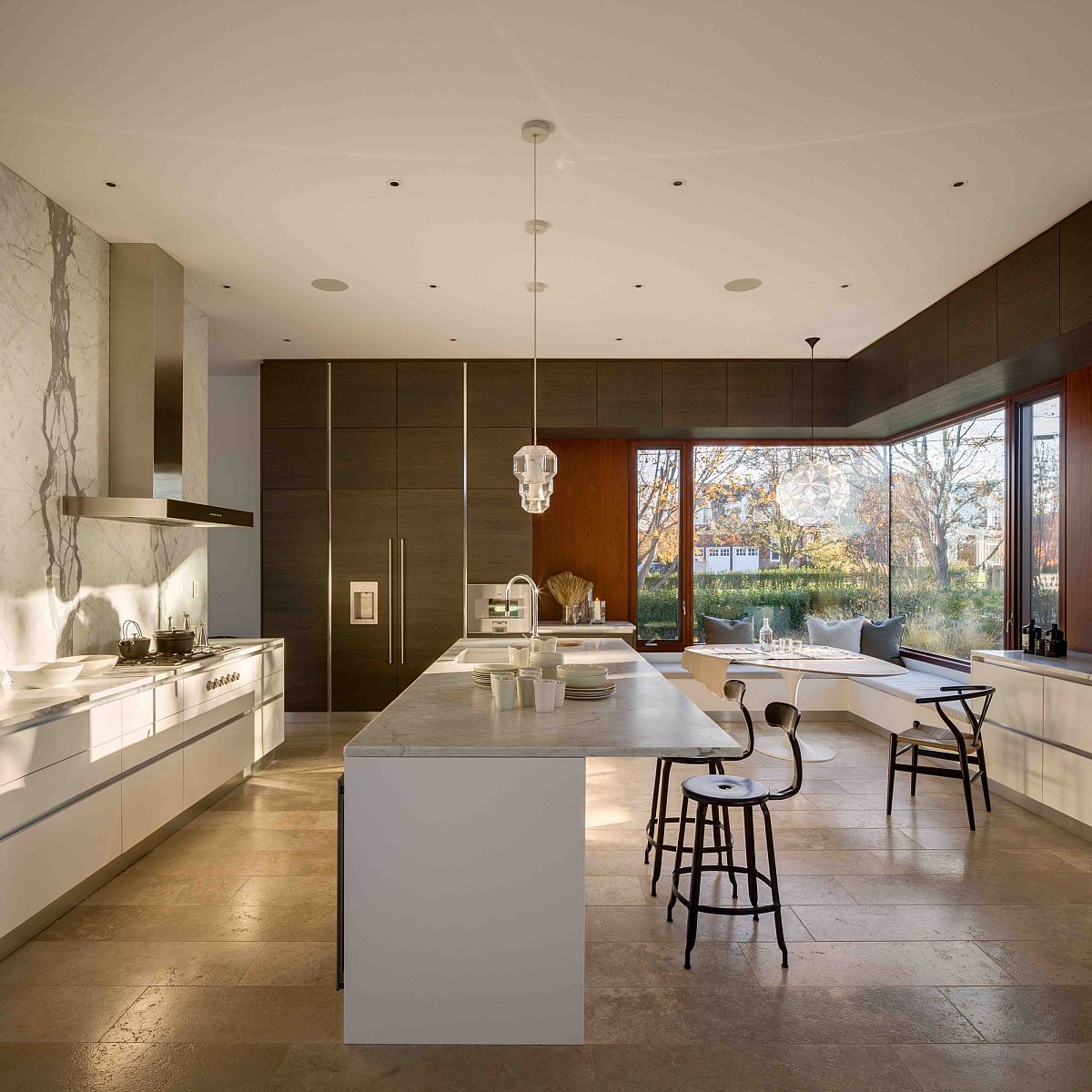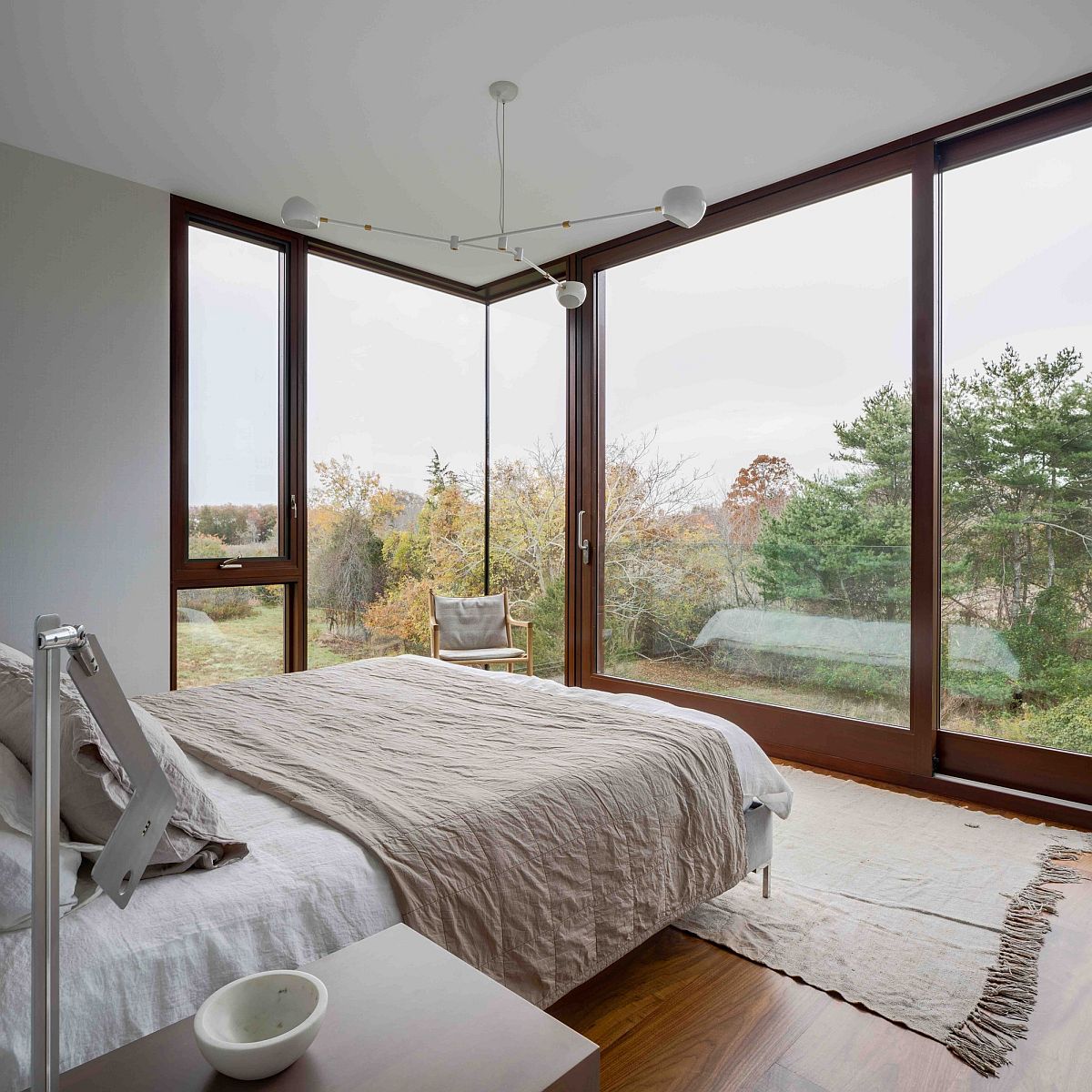 On the inside, it is white that takes over from gray which dominates the façade with wood and different shades of gray playing second fiddle. A series of terrariums, pavilions and terraces bring in plenty of natural light along with large, framed glass windows that offer a constant glimpse of the ever-changing sights and sounds outside. Cheerful, inviting and cozy, this is a summer home that makes the most of the unique site it sits on. [Photography: Rafael Gamo]
RELATED: Lahinch House: Refined and Refreshing Aussie Home With a Difference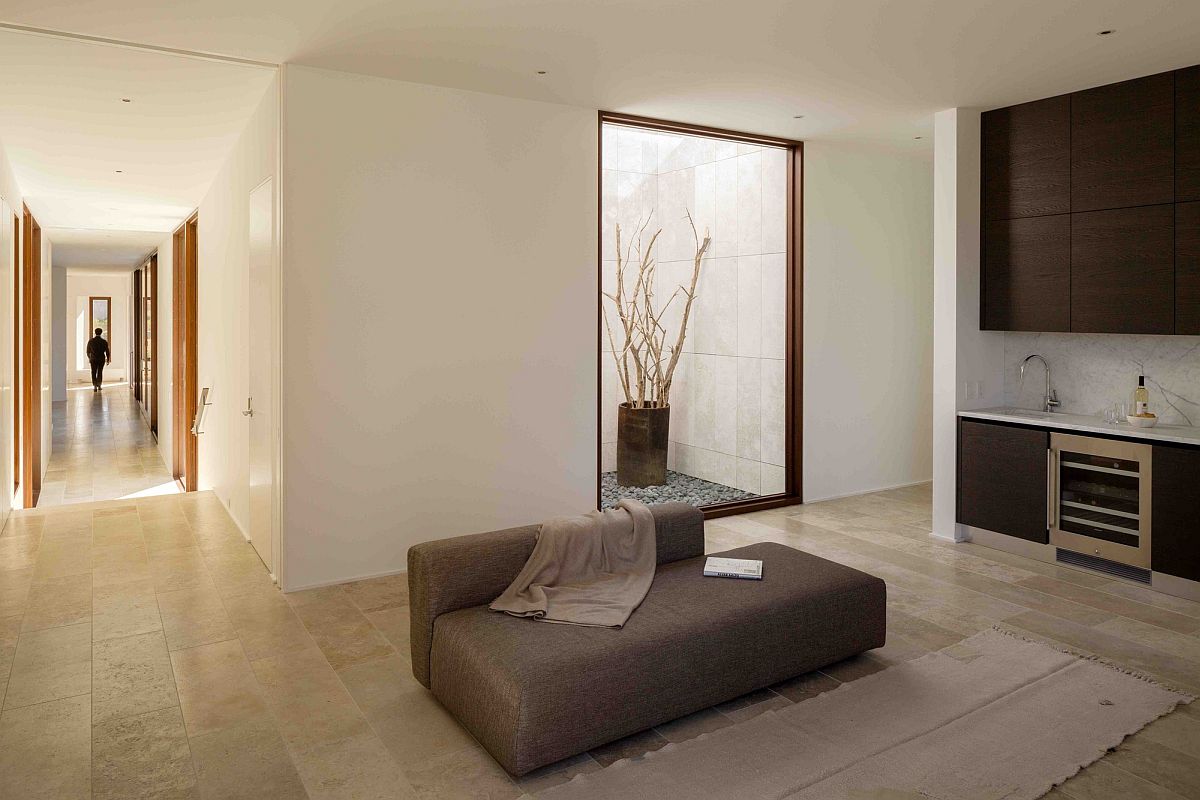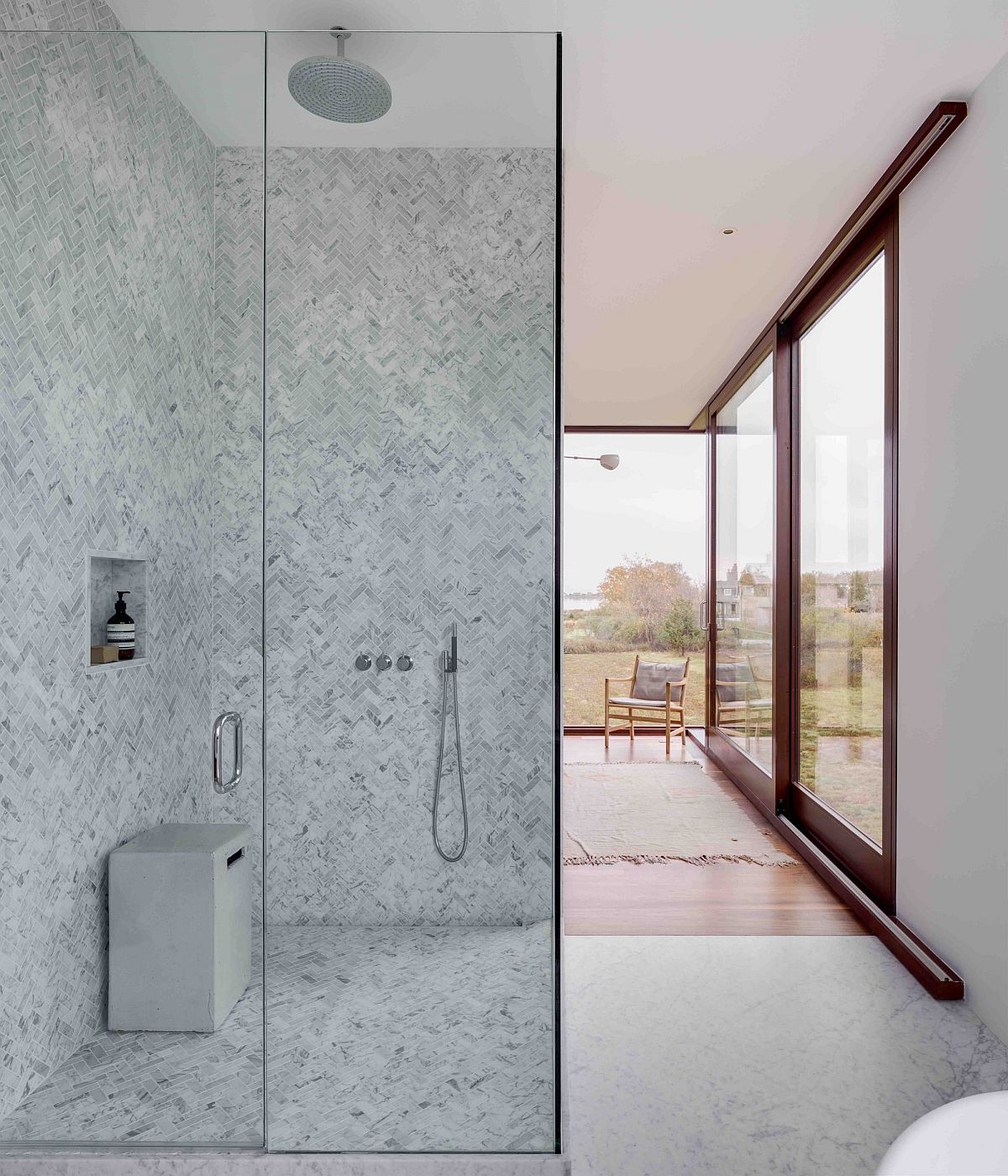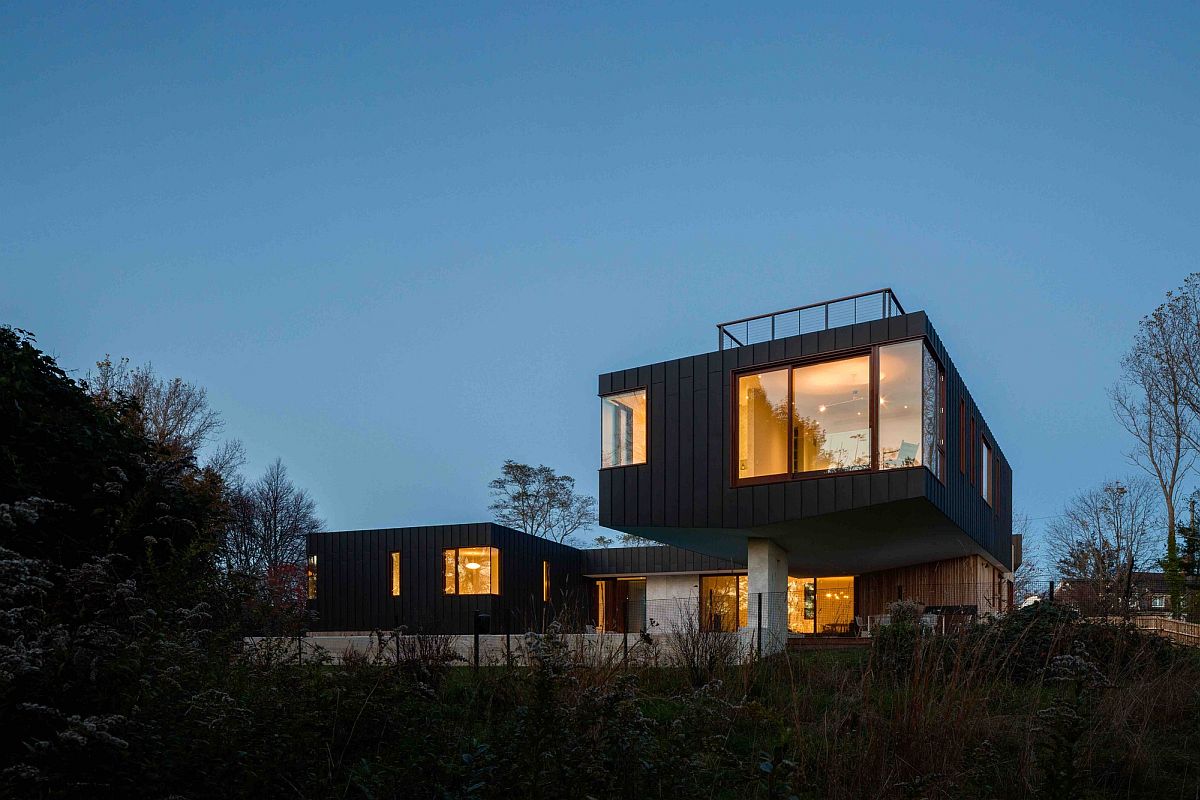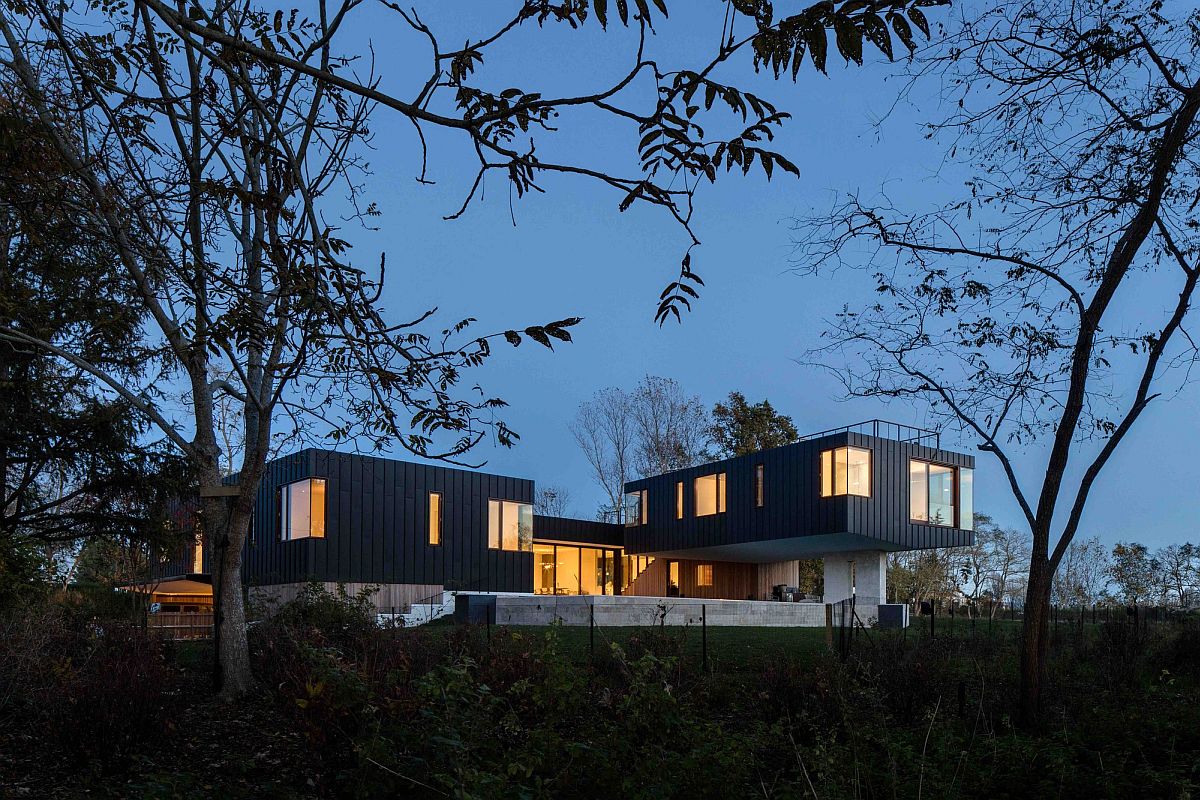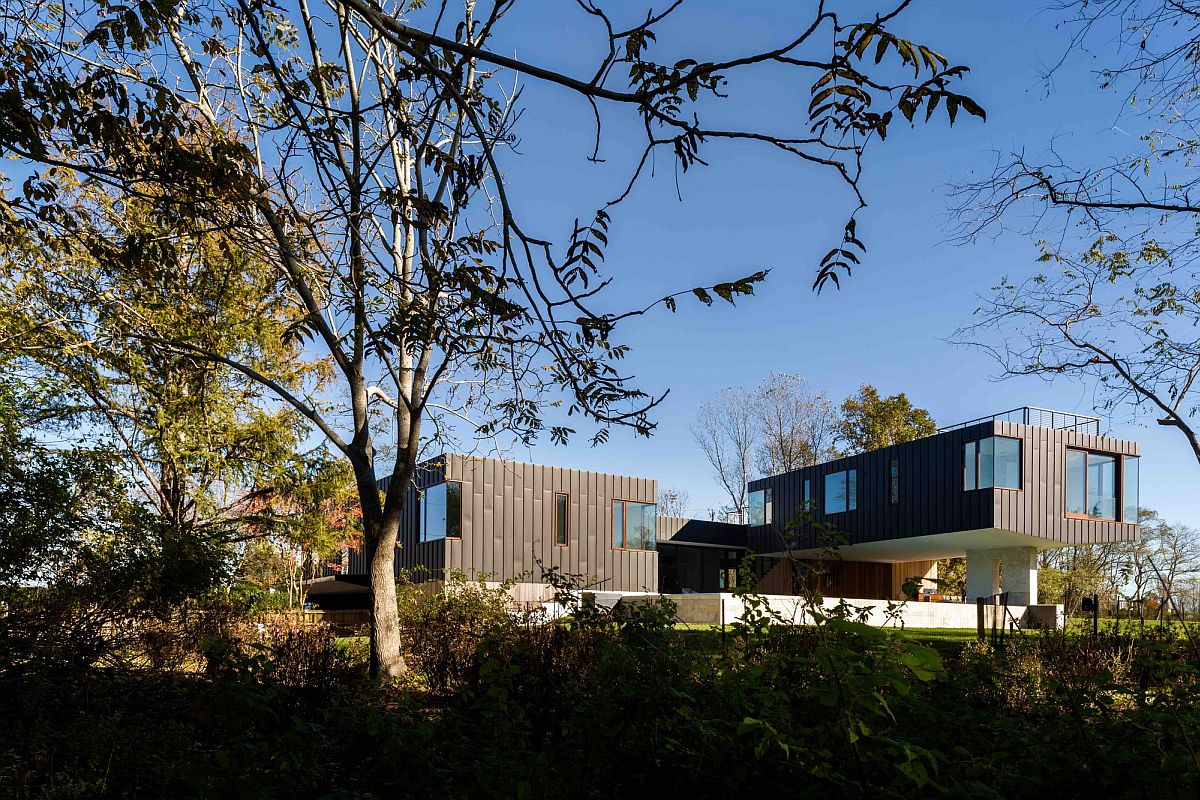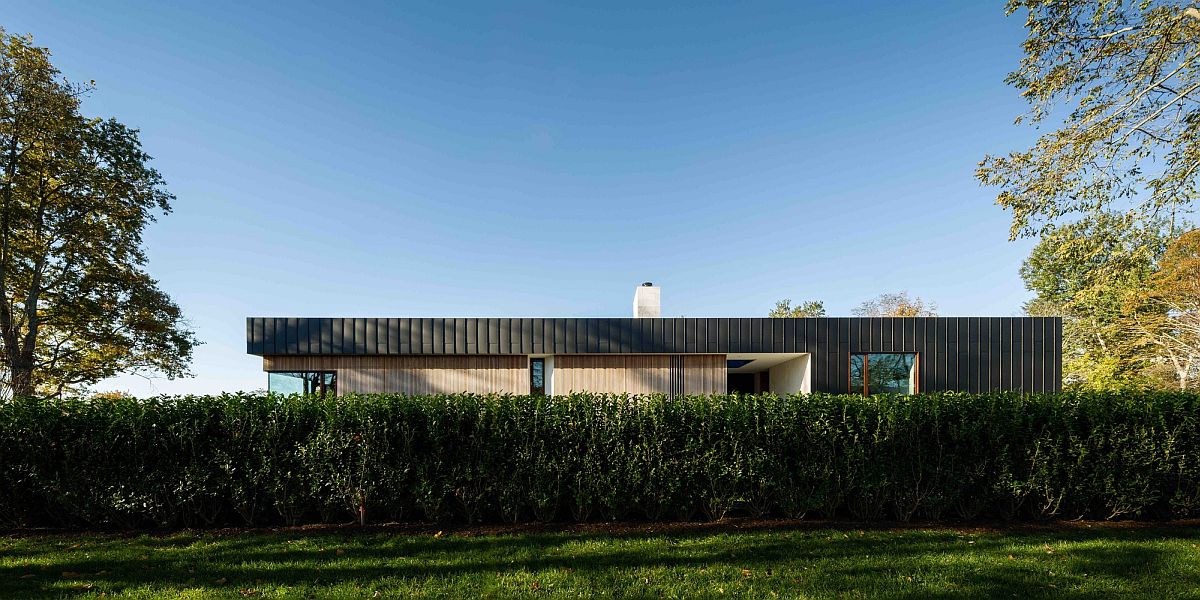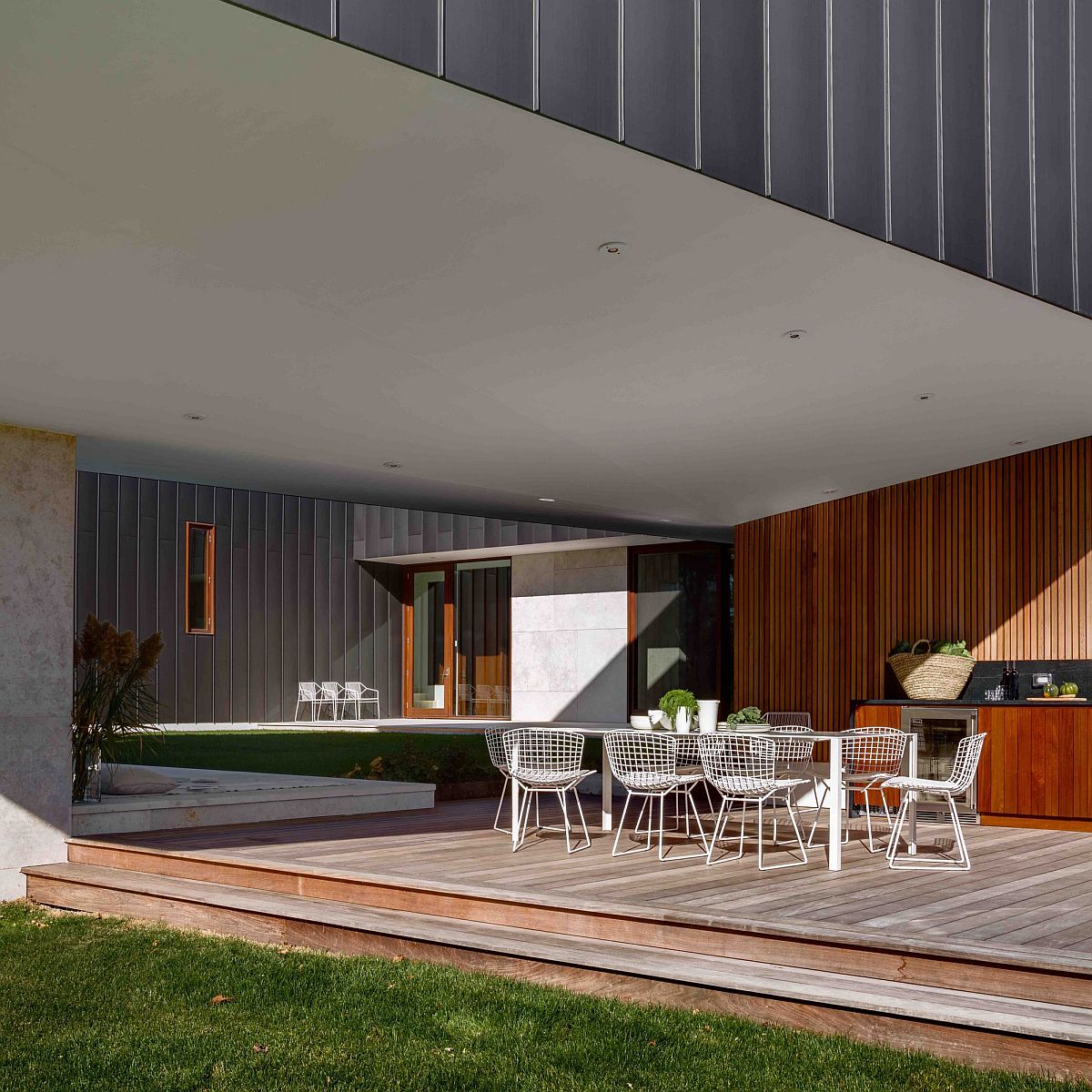 You're reading Cantilevered Oceanside Home Finds Space within Green Wetlands, originally posted on Decoist. If you enjoyed this post, be sure to follow Decoist on Twitter, Facebook and Pinterest.