One of the best parts of being an independent maker is, of course, being independent. You've got the chance to experiment and expand your business because you find that there's something lacking in the market. Michelle Galletta of Kiriki Press fame experienced this lacking when she started her company; she wanted a place to prototype her designs but couldn't find a good spot in Toronto to do so. Since starting her Kiriki Press, she knew that a dedicated studio was the best place to get stuff done and be inspired. So when she came across a space in Toronto's Parkdale neighborhood, it was the perfect fit.
Michelle calls the studio Noble Crafthouse, and it's a place for artists, makers, and more to attend workshops and create/experiment/prototype their work in a residency setting. I spoke with Michelle about her new endeavor. If you're interested in applying, learn more about the residency below.
What was your inspiration for starting Noble Crafthouse?
When I first got the idea for Kiriki Press I had a really hard time finding a studio that would let me prototype my designs. The few printmaking studios in Toronto were either completely private or you had to be working in the vein of fine art. I ended up taking a trip five hours north to a small studio on Manitoulin Island, where I stayed for a week and screen printed my doll patterns for the first time! Those long, dedicated days in the studio were so productive and I was completely inspired by stepping out of my usual surroundings (i.e. my mom's living room). Living right in the studio was the best use of my time, so when I came across this gorgeous space early last year, I knew it was the perfect place to create a live/work studio and hopefully meet artists and makers from all over the world!
Who are some of the artists you've hosted?
I launched the residency program just this past fall and my first resident, Jessica Warby, hailed all the way from the UK! Jess was here for 6 weeks and while she normally works with machine embroidery, she divided her time at the studio between rug hooking and illustrating autobiographical daily comics. In February, we were happy to welcome local favorite, Ness Lee, for a month to work on huge paintings, ink drawings, and ceramics for her upcoming solo exhibition.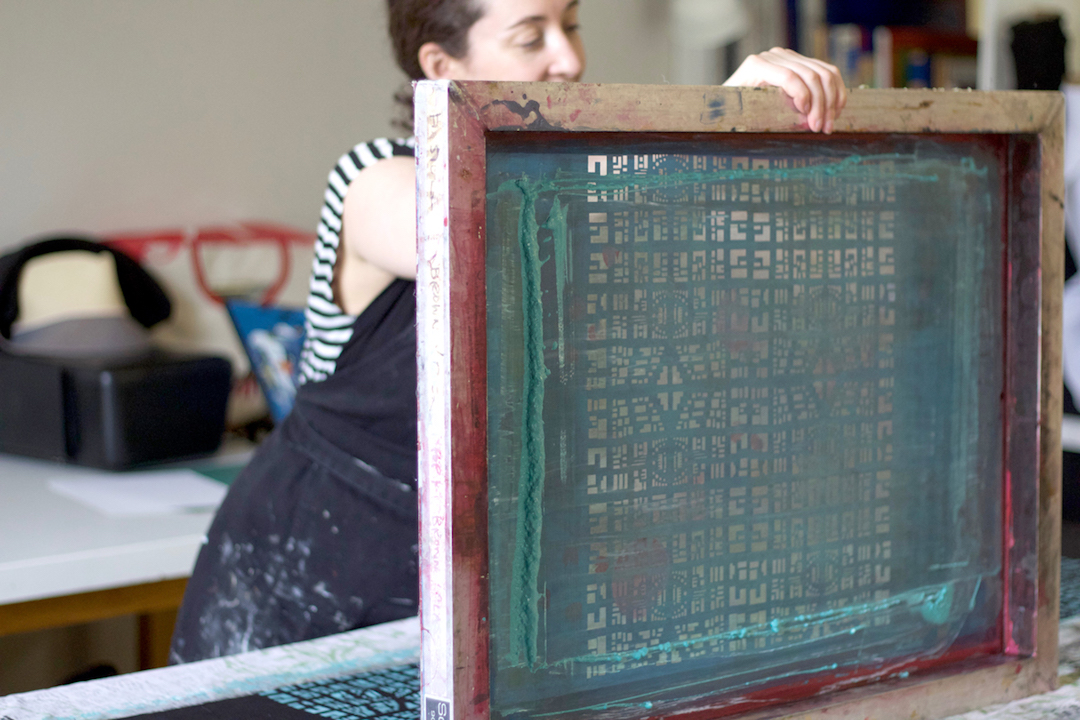 What are some of the things that artists can expect at Noble Crafthouse?
The studio has a full-screen printing setup for paper or textile works. There is a table-top loom for weaving, Oxford punch needles, a pin-back button maker, different sizes of embroidery hoops, and quilting and tapestry frames. My background is in printmaking and book arts, so there is also a small etching press, book press, and block printing tools. Since many makers are also small-business owners, there is a DSLR, lighting kit and tripod available for product photography. We are right around the corner from art supply stores and the workroom so you have tons of materials right at your fingertips.
What are your goals for artists who attend?
I want makers and artists who come here to feel like they can be creative, without any constraints. This is an inclusive space and no project is too small or commercial, which is a roadblock I often find when looking for residency opportunities. Residents are encouraged to explore new mediums, for instance, there is a weaver coming here this summer who wants to incorporate screen printing into her woven designs so we'll find the best way to go about doing that.
The studio can accommodate up to 20 people for a workshop, so if you have a skill you'd like to teach this is definitely an option during your stay.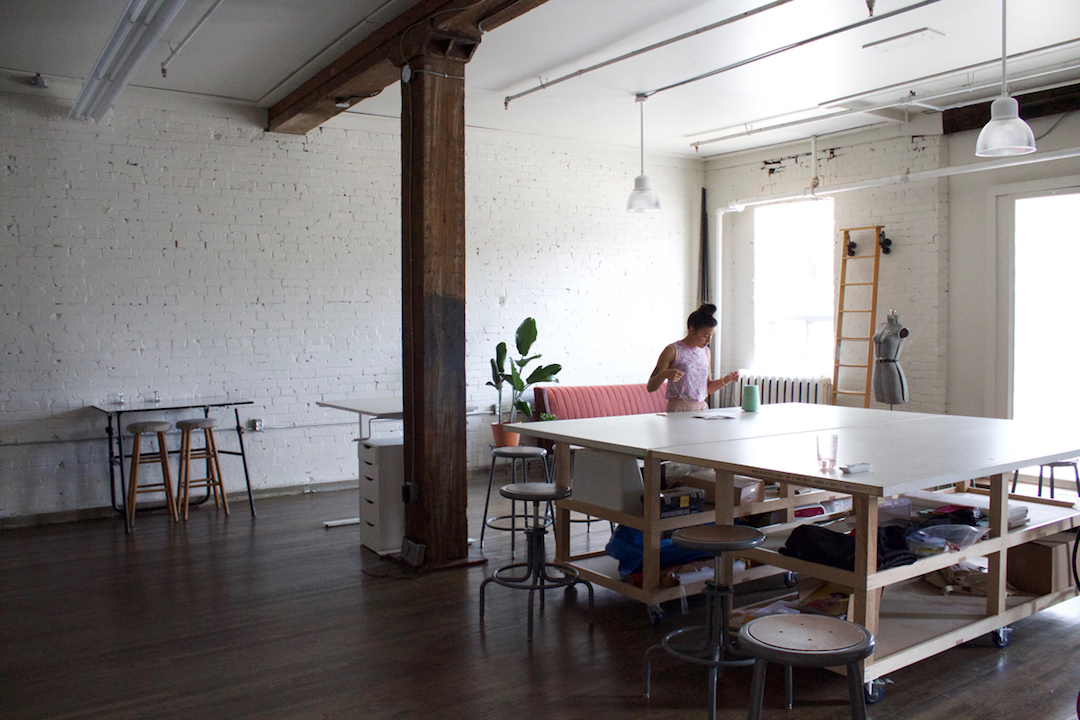 What is a typical residency day like?
A day generally consists of waking up in the 'sleeping nook' (our tiny, but cozy, bedroom), making some coffee and eating a little something at the breakfast bar before getting to work! Or heading out and exploring the city before coming back and letting the newly inspired ideas take form. The studio is tucked away on quiet Noble Street, but it's just steps away from the bustle of Queen Street West, where you'll find galleries, restaurants, fabric shops and nightlife. Toronto is full of hidden gems, gorgeous parks, and completely diverse neighborhoods, so I highly recommend taking the time to explore.
What happens during the experience?
The residency is self-directed so the artist/maker chooses how to spend their time, whether that means coming up with a new business plan, screen printing t-shirts, painting, making zines, enjoying the city or quietly working away on a cross-stitch. There is technical assistance available if someone wants to learn a new skill or needs a refresher. The studio is home to a few different handmade shops, so there are always creative activities going on. I run my embroidery kit business, Kiriki Press, out of here and share the space with Fionna Hanna and Happy Quilts Co. I feel very fortunate to be running my business as a full-time endeavor and am always happy to share my experiences and skills any way I can.
Who should apply for the residency at Noble Crafthouse?
Designers, needleworkers, painters, illustrators, printmakers, fiber artists, Etsy shop owners! Basically, anyone who wants to dedicate quality time to their art or craft and be creative in a big, bright studio. You'll be living in a private bedroom in the studio for the duration of the residency and have 24-hour access, so it is a great opportunity to make something without interruption.
Interested in applying? Do it here.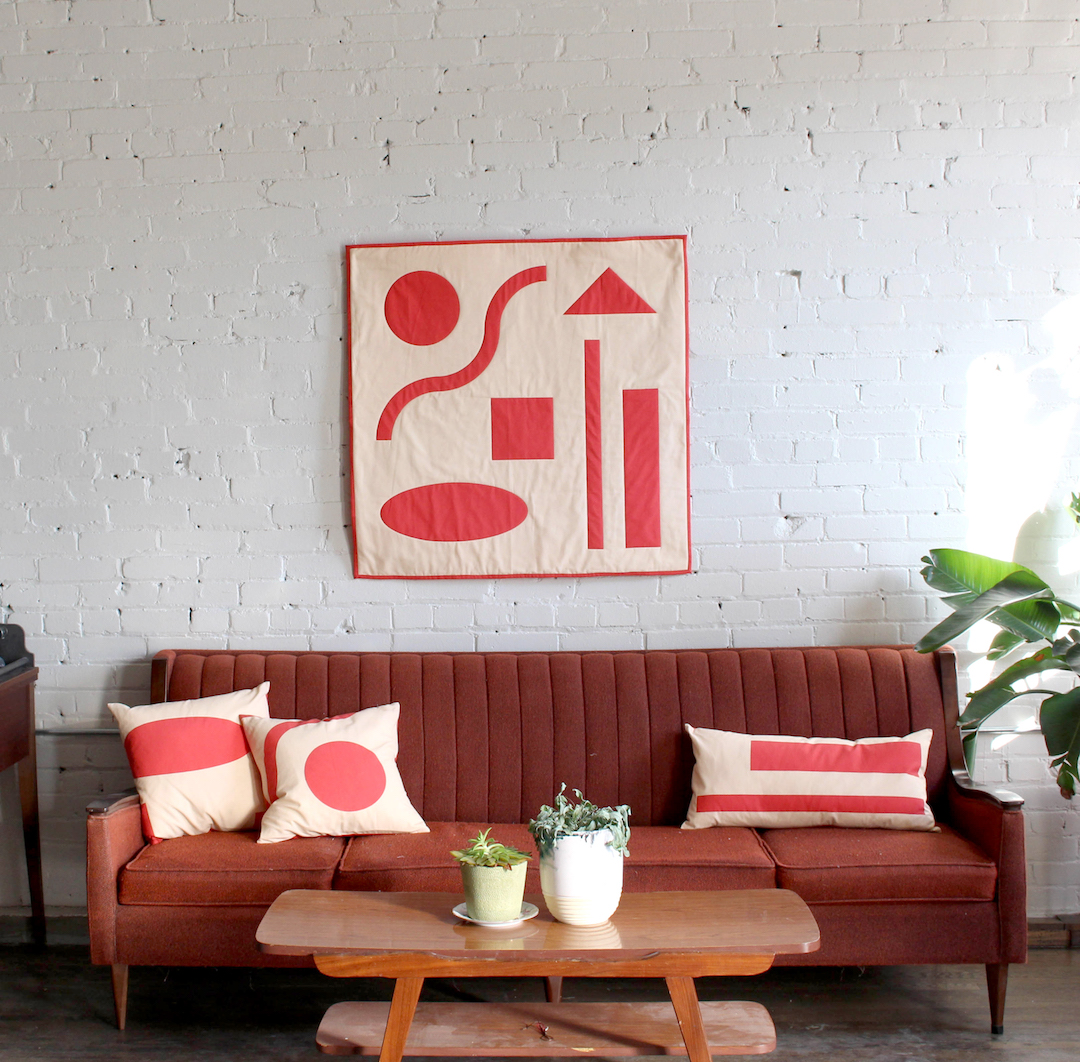 The post Calling All Crafters: Noble Crafthouse is an Artist Residency Created for You! appeared first on Brown Paper Bag.