How do you make a beautiful and inviting alpine styled chalet nestled in the heart of the Donner Pass even more amazing? Mork-Ulnes Architects have the solution for you with their design of the exquisite Trollhus that is feels like an amalgamation of the classic ski cabin and a concrete base that is more common in dashing urban homes. This fascinating blend of contrasting textures and unusual design elements was dictated by the weather in the region which sees a snowfall of more than 800 inches annually. Part of the renowned Sugar Bowl Ski Resort and sitting at an altitude of 6,800 feet, this modern family retreat is all about architecture that responds to the needs of the landscape.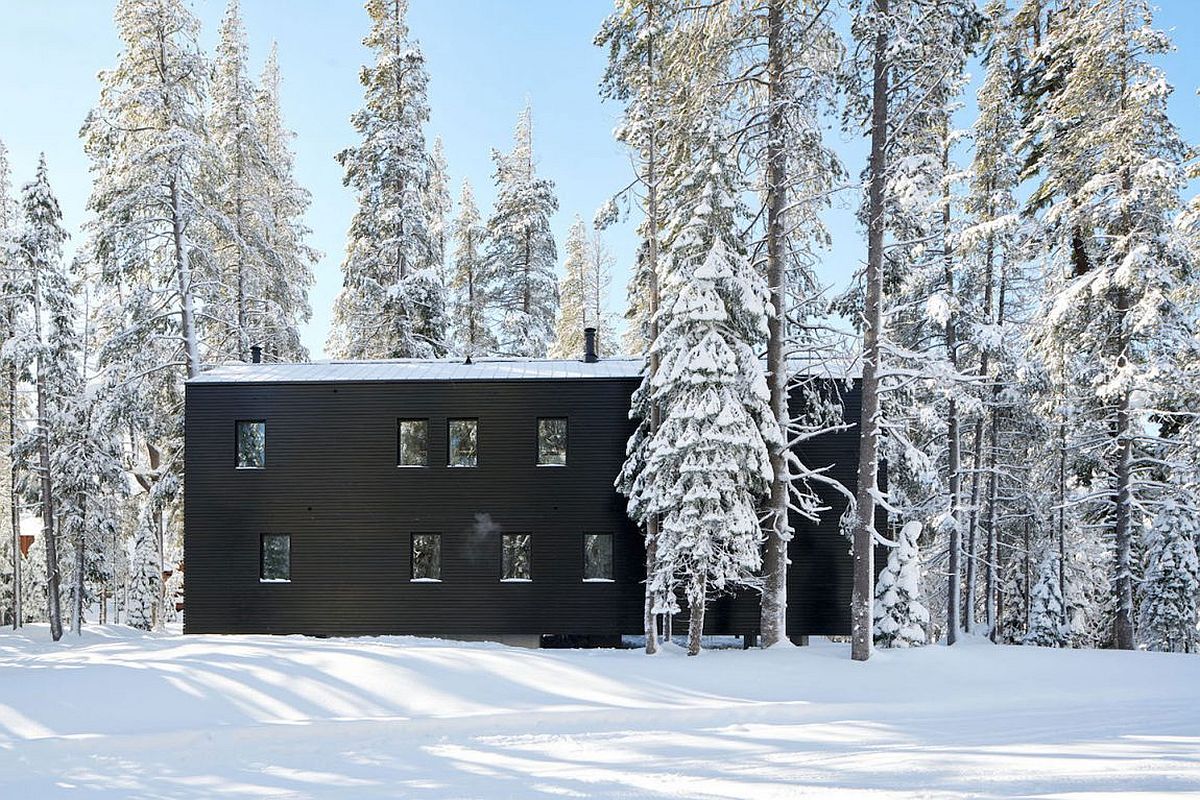 While the concrete base of the stylish, 5-bedroom ski cabin is less obvious from a distance, what is more discernable is the exterior draped in dark, tar-treated wood siding. This allows the dreamy getaway to blend into the dense forest in the backdrop after sunsets and gives it a more natural, alpine vibe. On the inside, the picture changes dramatically with beautiful treated fir creating a casual, relaxing and effervescent ambiance. An open plan living flanked by a long balcony on one of its sides invites the outdoors inside and offers unabated views of the scenic mountain backdrop.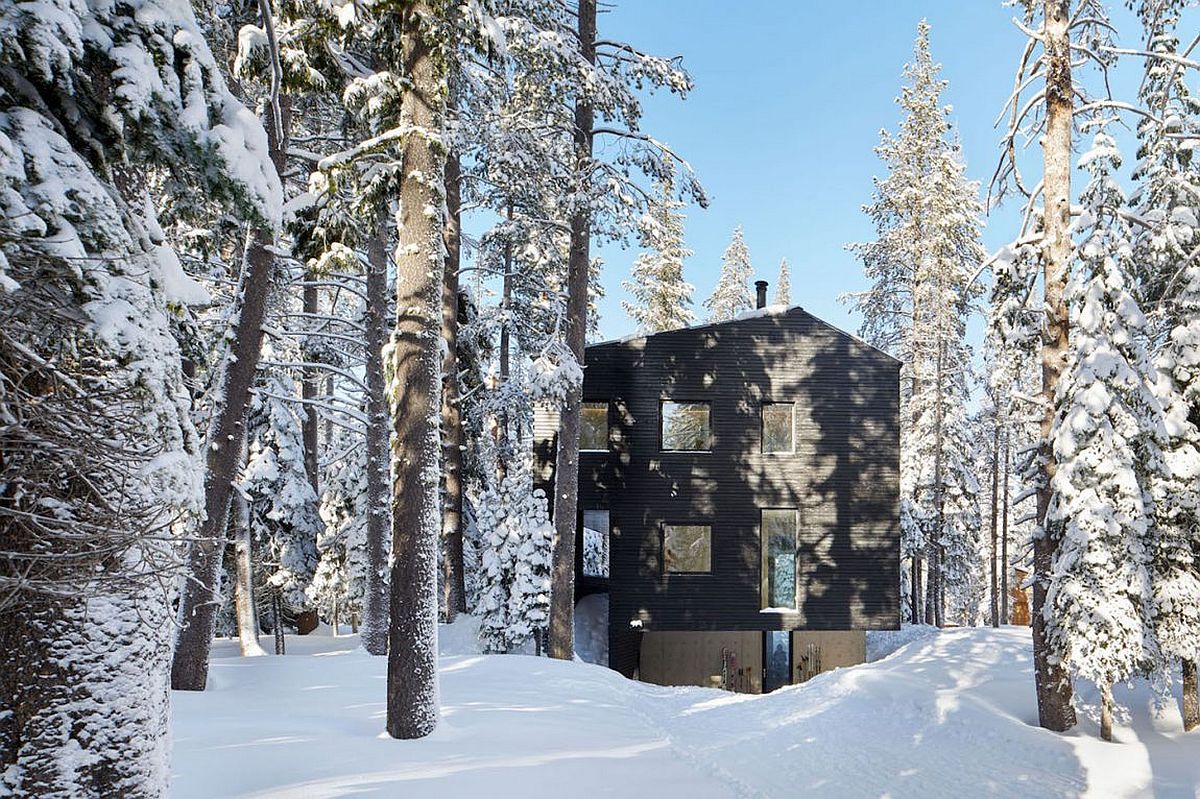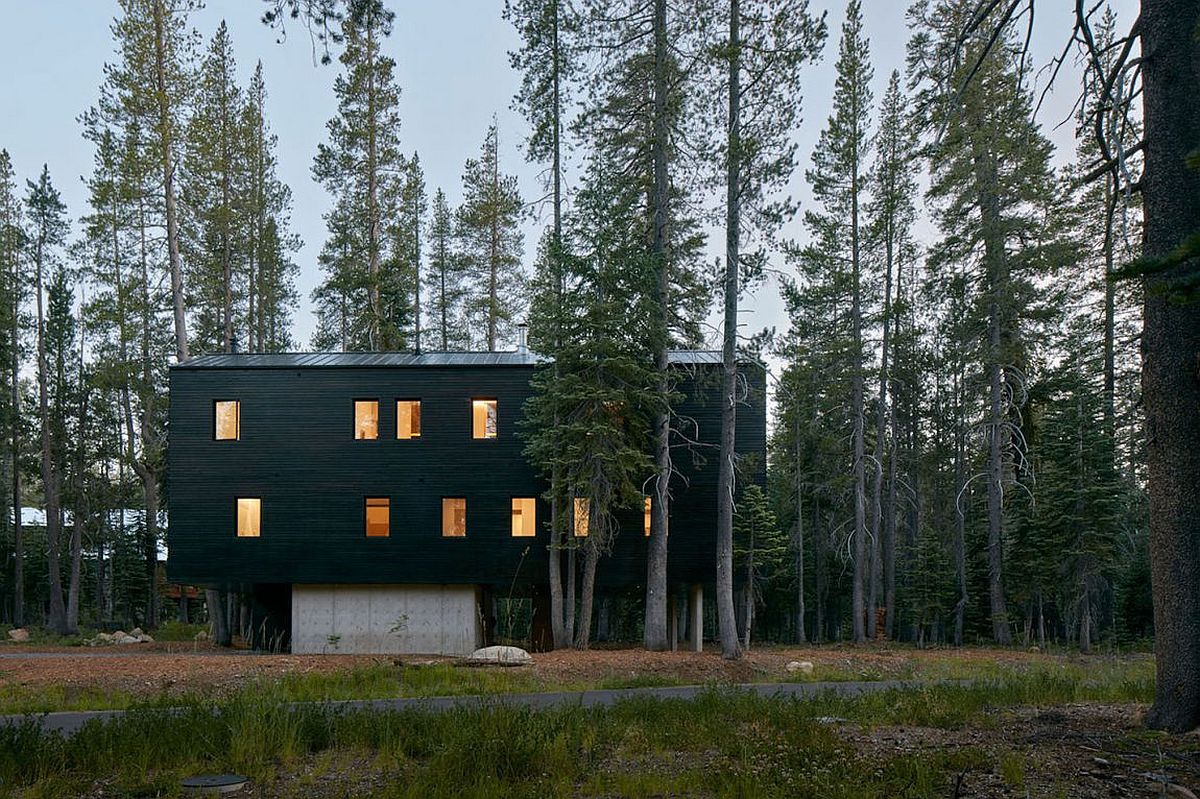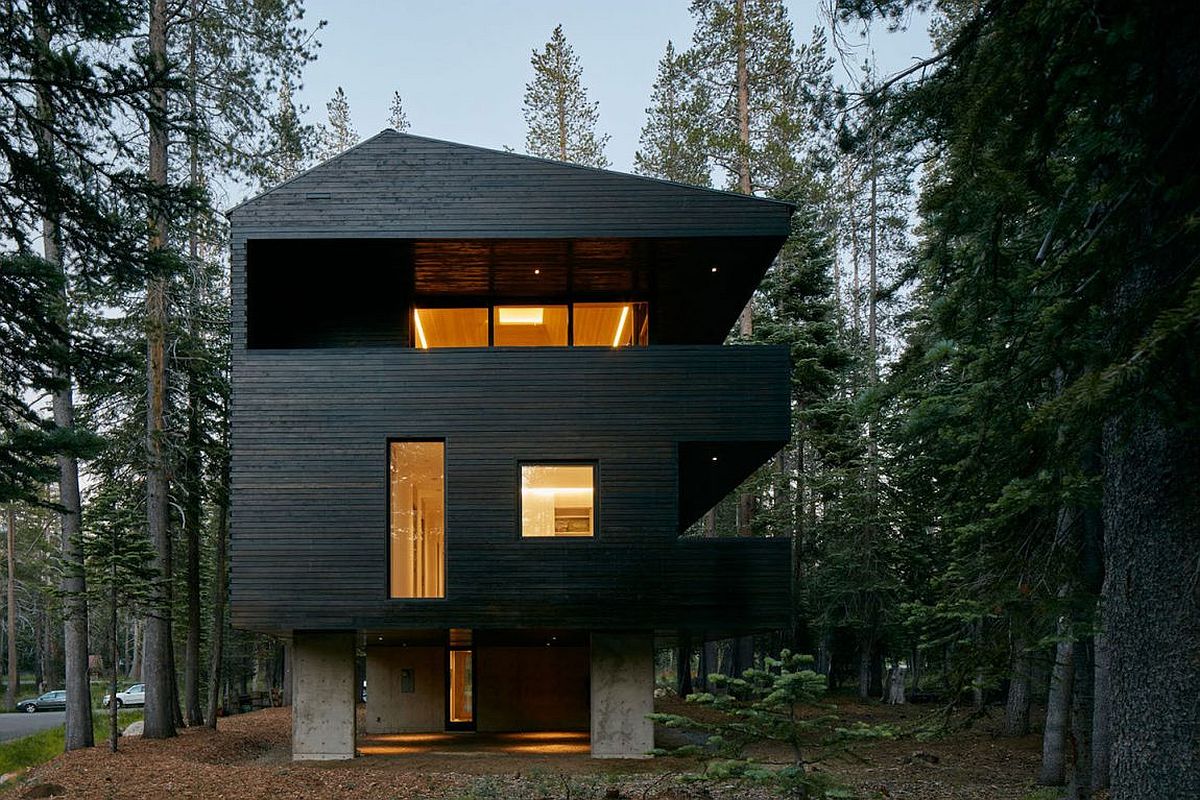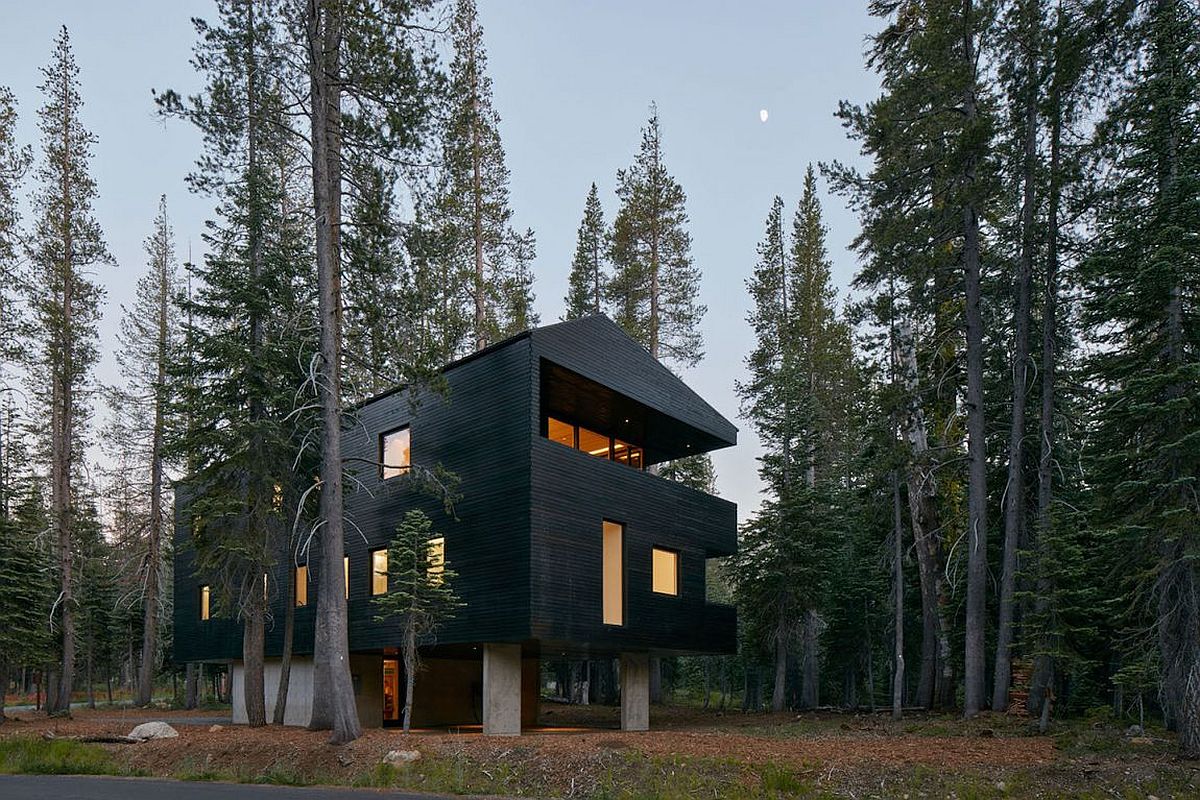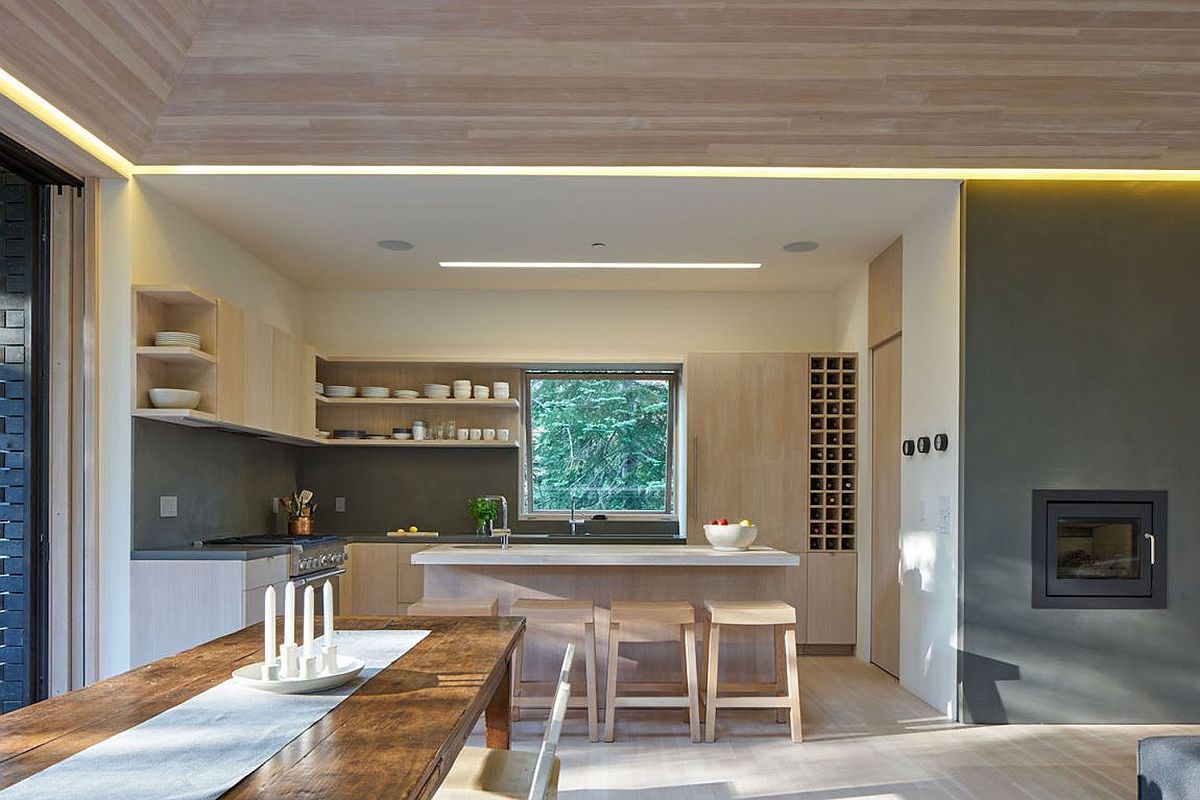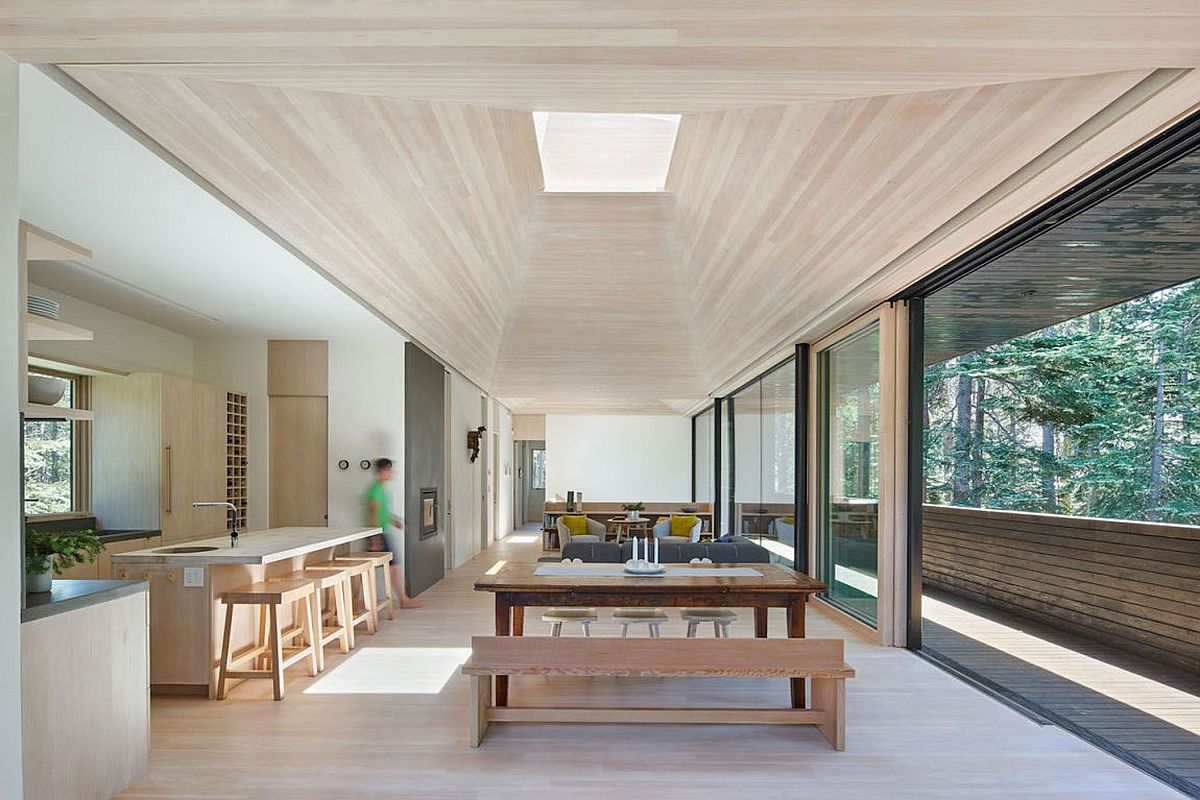 Orientation of the building along with the arrangement of the rooms inside has been carefully planned to make most of the view on offer while maximizing privacy. Unassuming décor crafted in locally sourced wood and modern aesthetics complete this unique cabin designed to serve the homeowners for generations to come. [Photography: Bruce Damonte]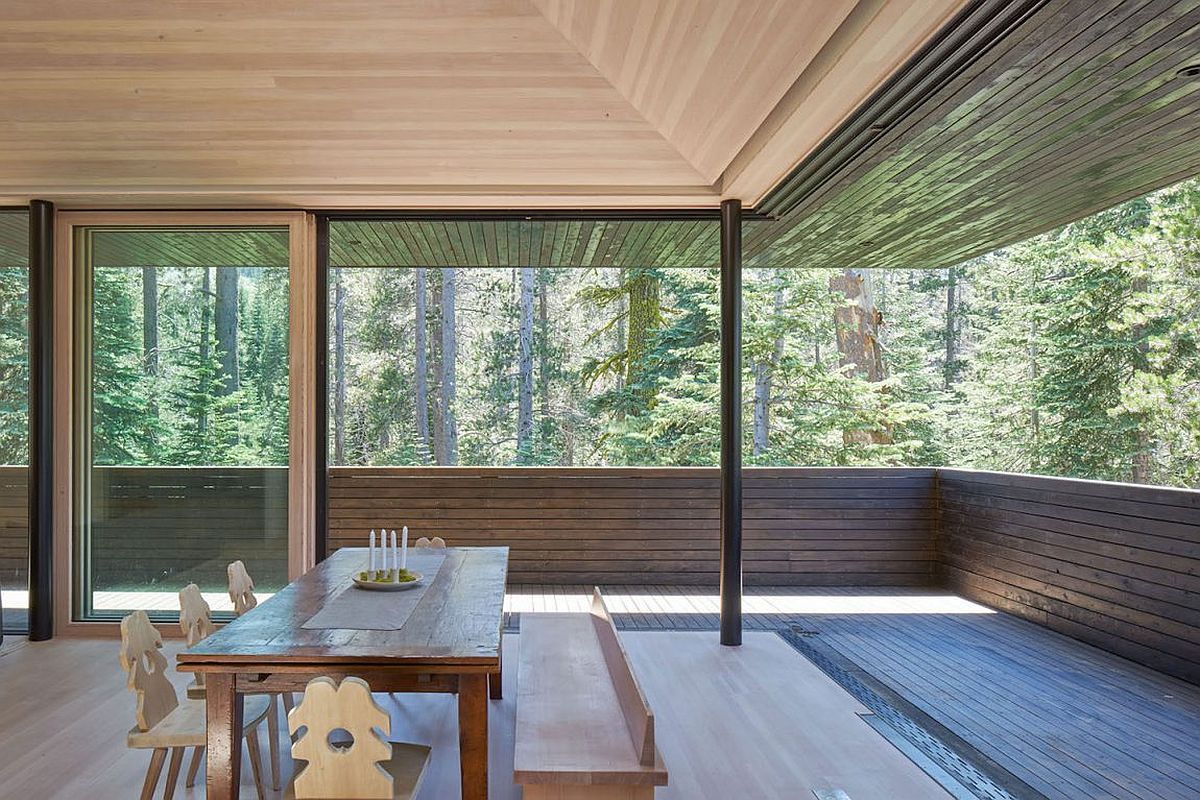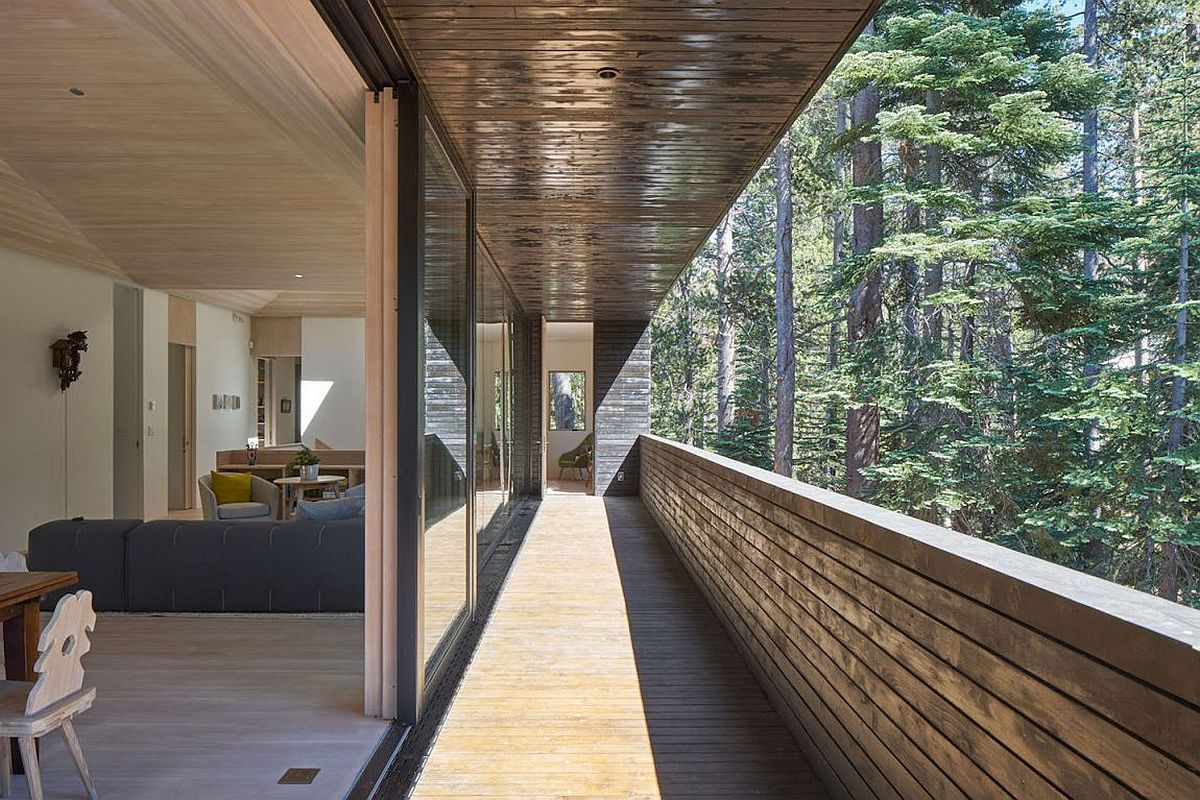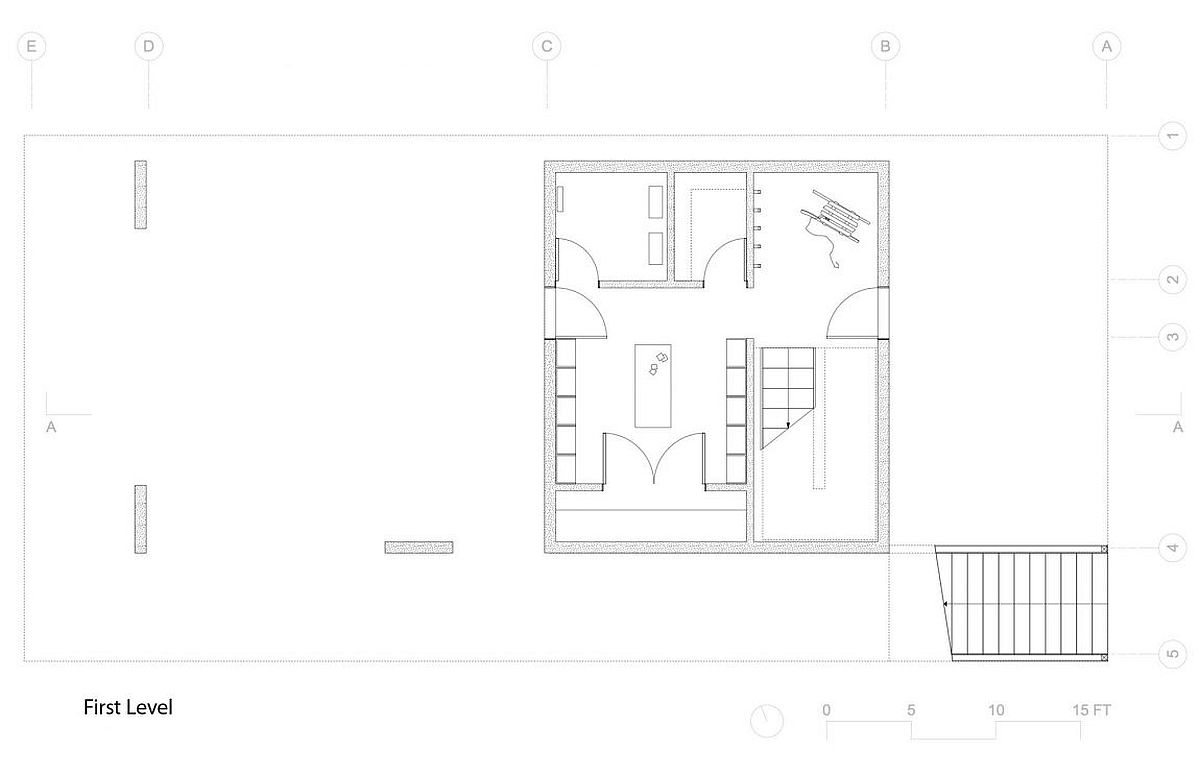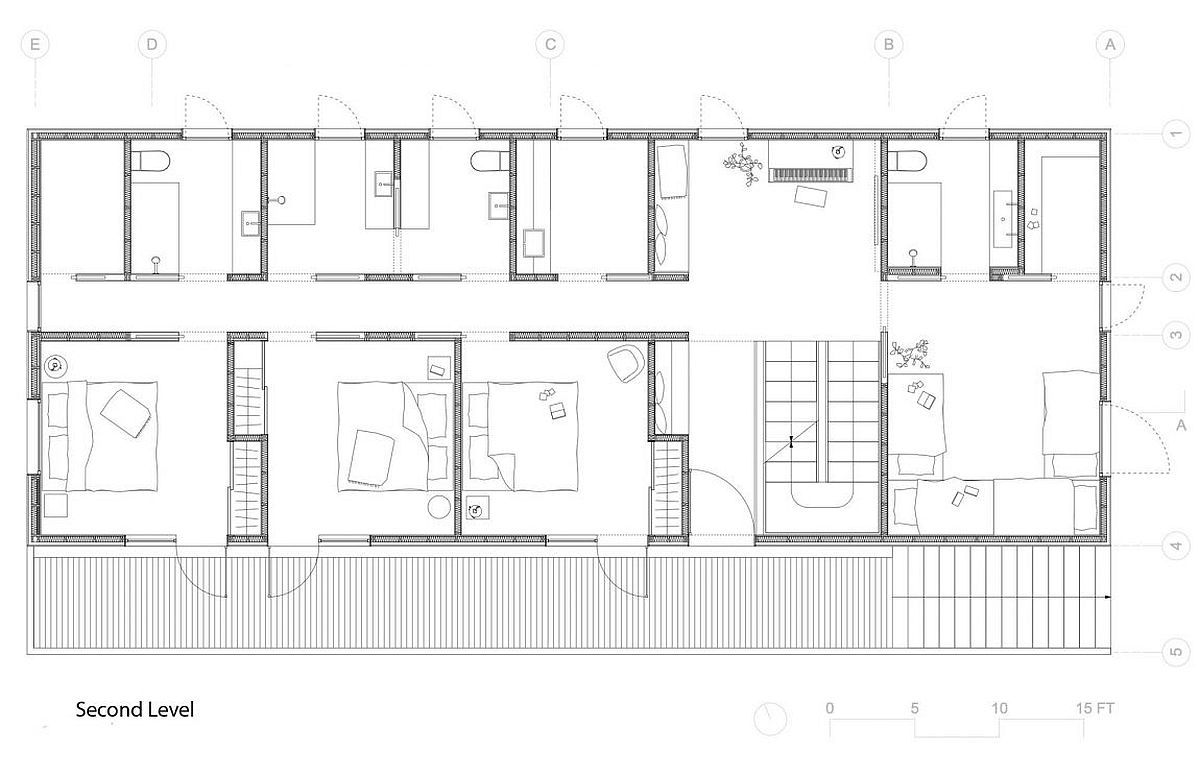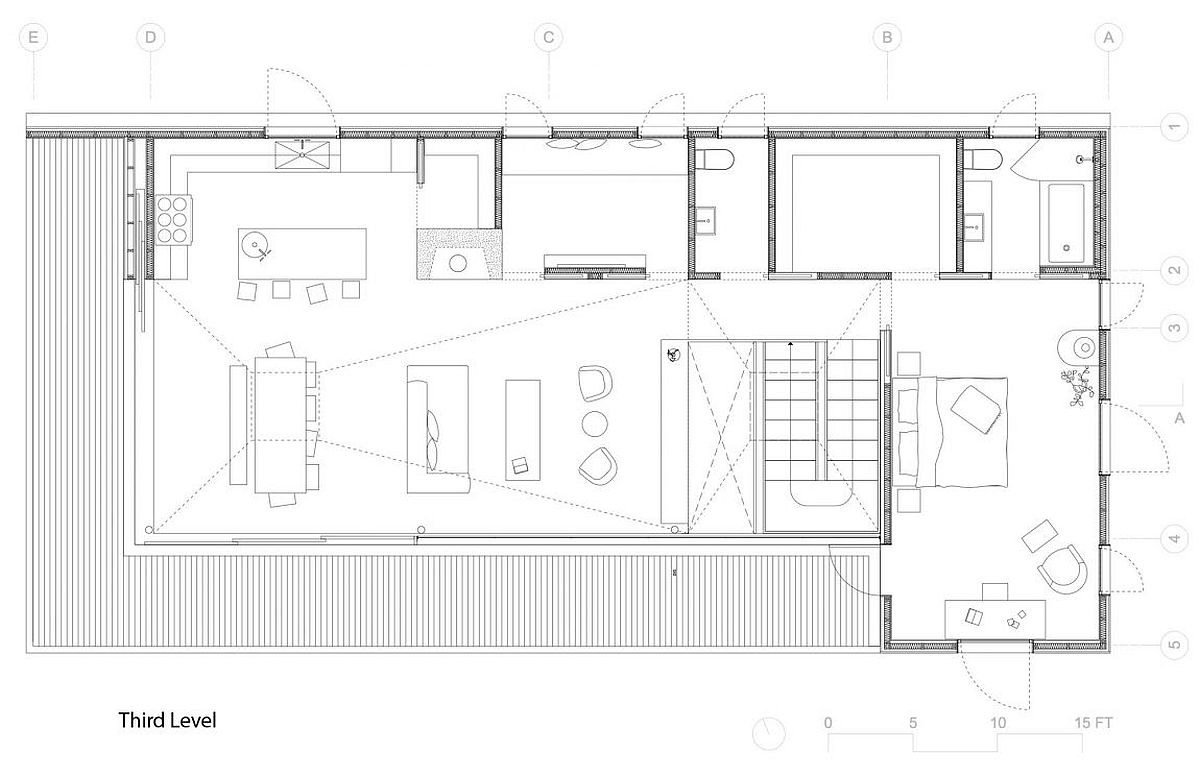 You're reading Built To Withstand Heavy Snowfall: Dashing Cabin in Sugar Bowl Ski Resort, originally posted on Decoist. If you enjoyed this post, be sure to follow Decoist on Twitter, Facebook and Pinterest.