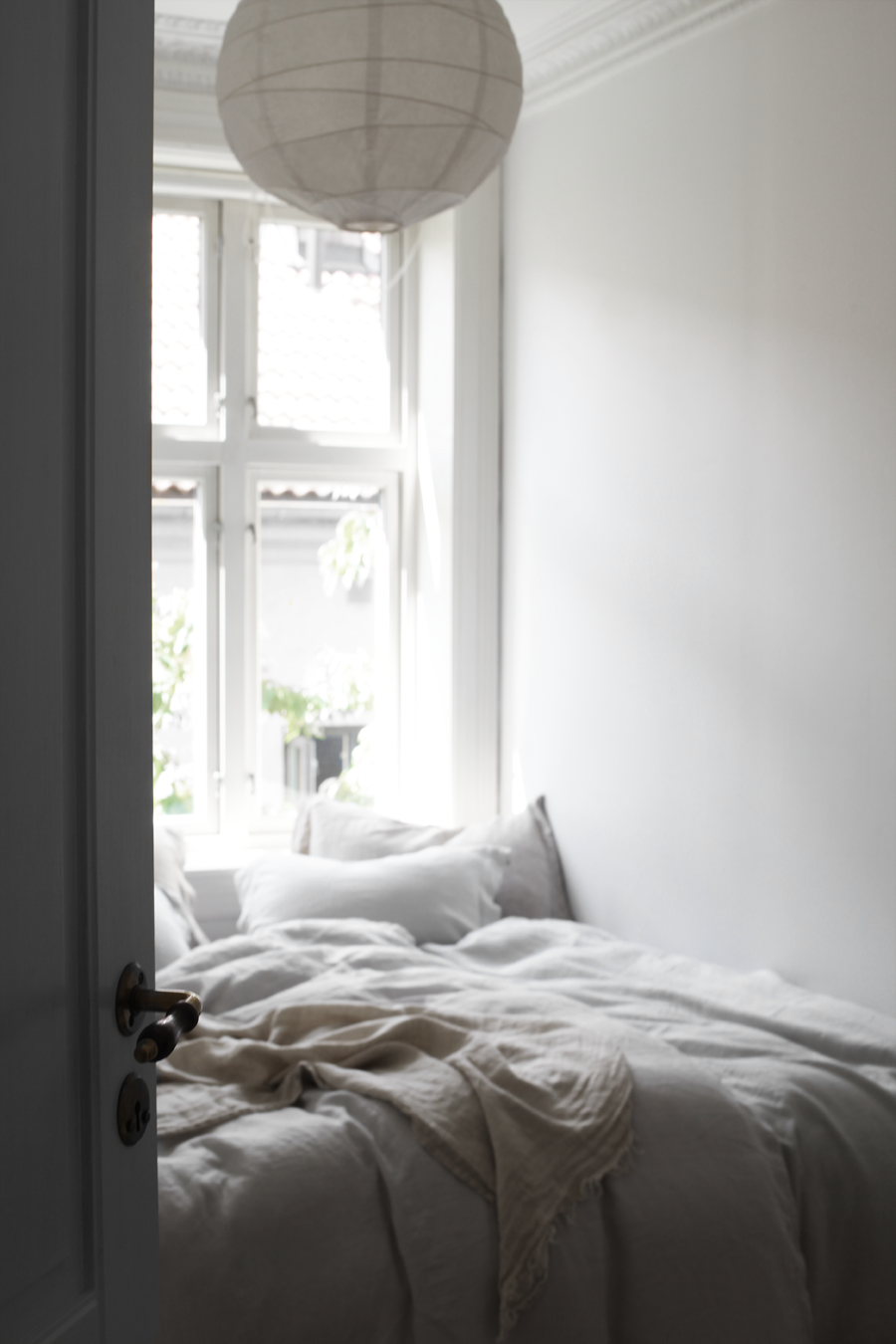 Ad/In collaboration with Ellos
In order to make some easy and quick changes for summer I´ve been moving things around again.. It is really not much I have done, but I wanted my bedroom to feel brighter with an airy feeling. So, first of all, new sheets. Linen sheets in light grey and beige. White sheets is really beautiful for summer, but a tiny bit of color is nice when the bedroom is all white. And my crush on the mix of beige and grey doesn't seem to go away any time soon.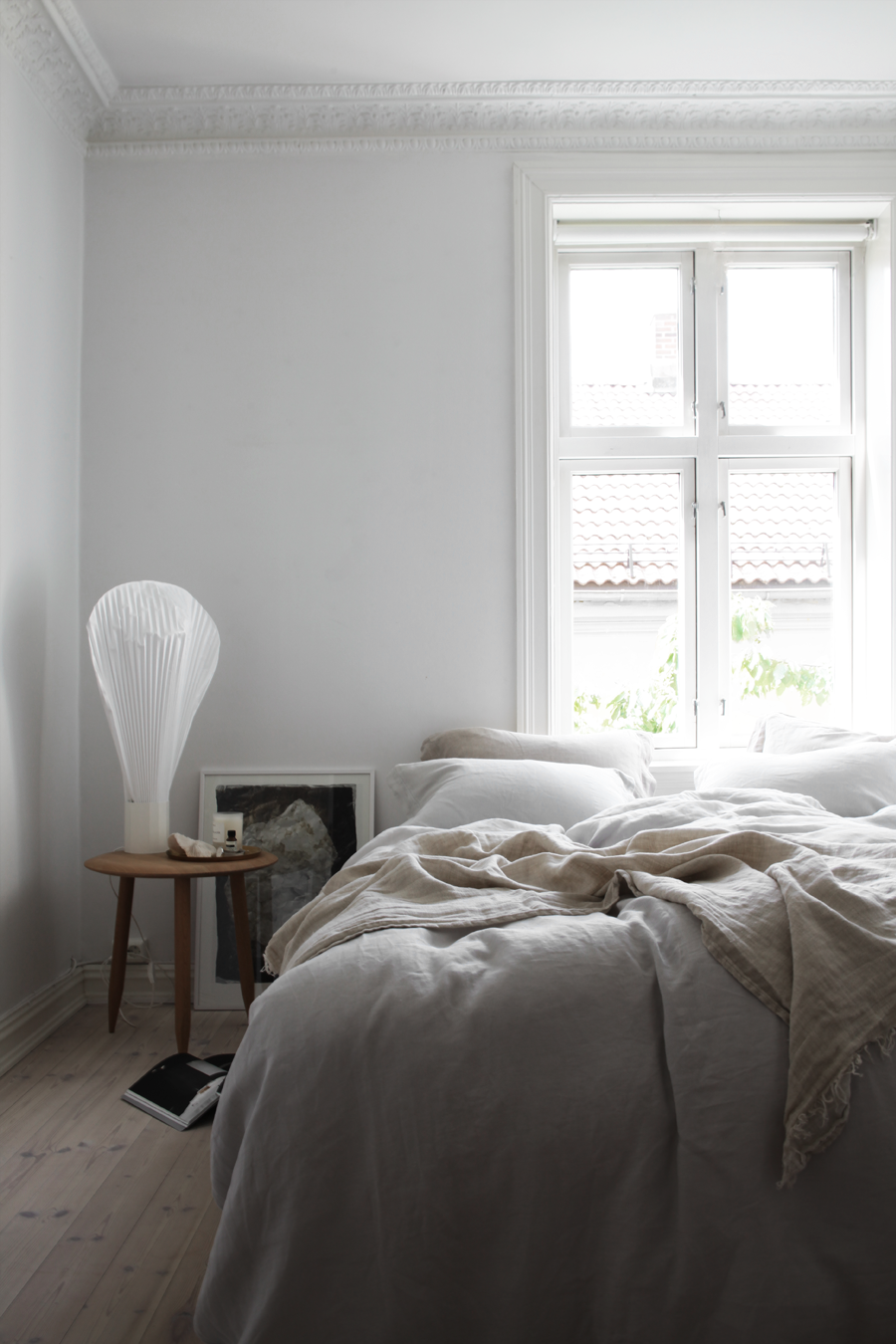 Also, I replaced the black marble table I have been using as a beside table with the Hoof table in oak. Having several small tables around my home makes it really easy to move them around and achieve a new expression whenever I feel like. Livingroom or bedroom, suits both. Paper lamps also makes the feeling airy, and for a more casual feeling one of my favorite art prints I placed on the floor, leaning against the wall.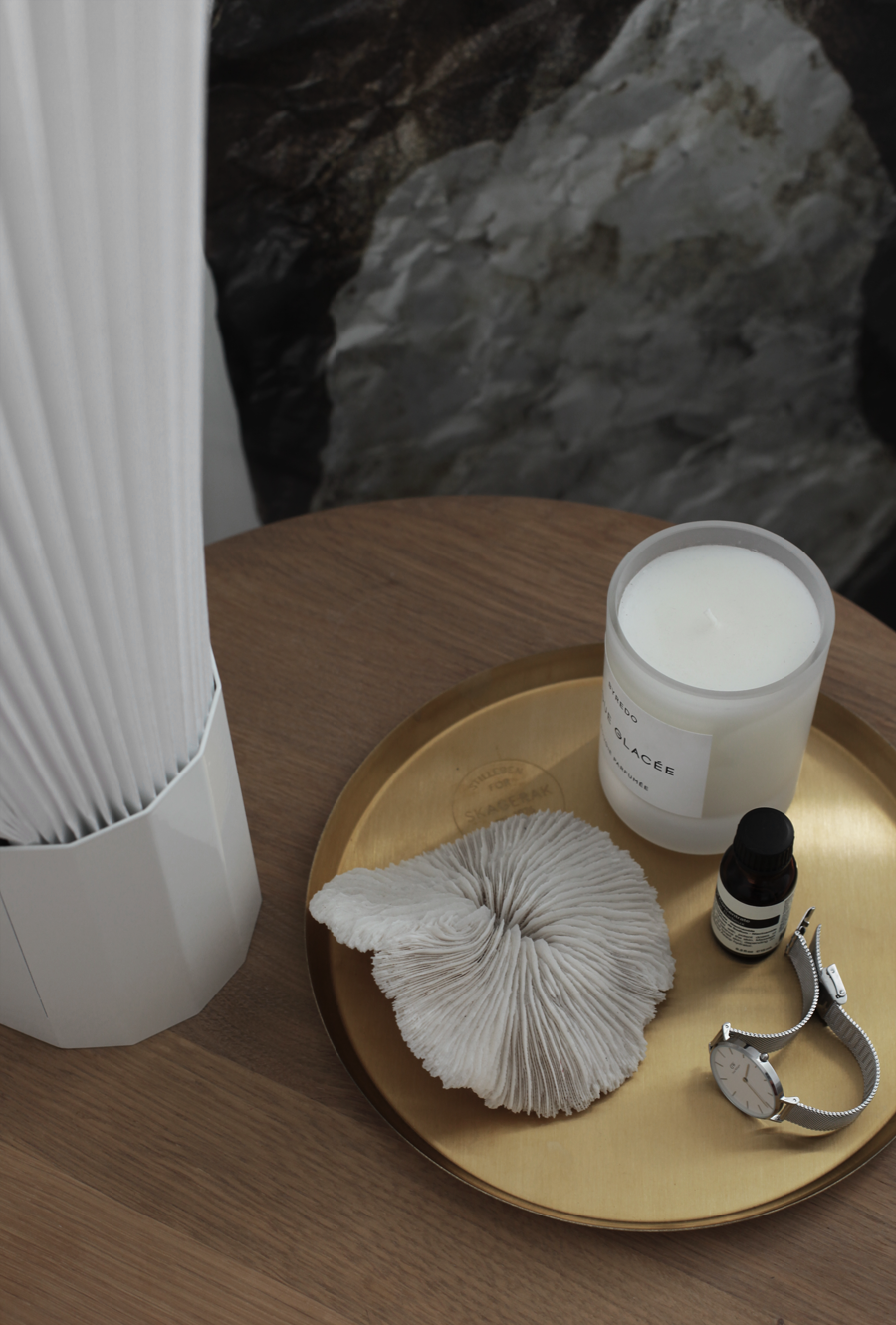 I have gathered some of my favorite items and essentials on a new brass tray brought home from Copenhagen, both decorative and functional. Lets face it, at least I have at all times things laying around. And gathering them on a tray makes it look a little less messy.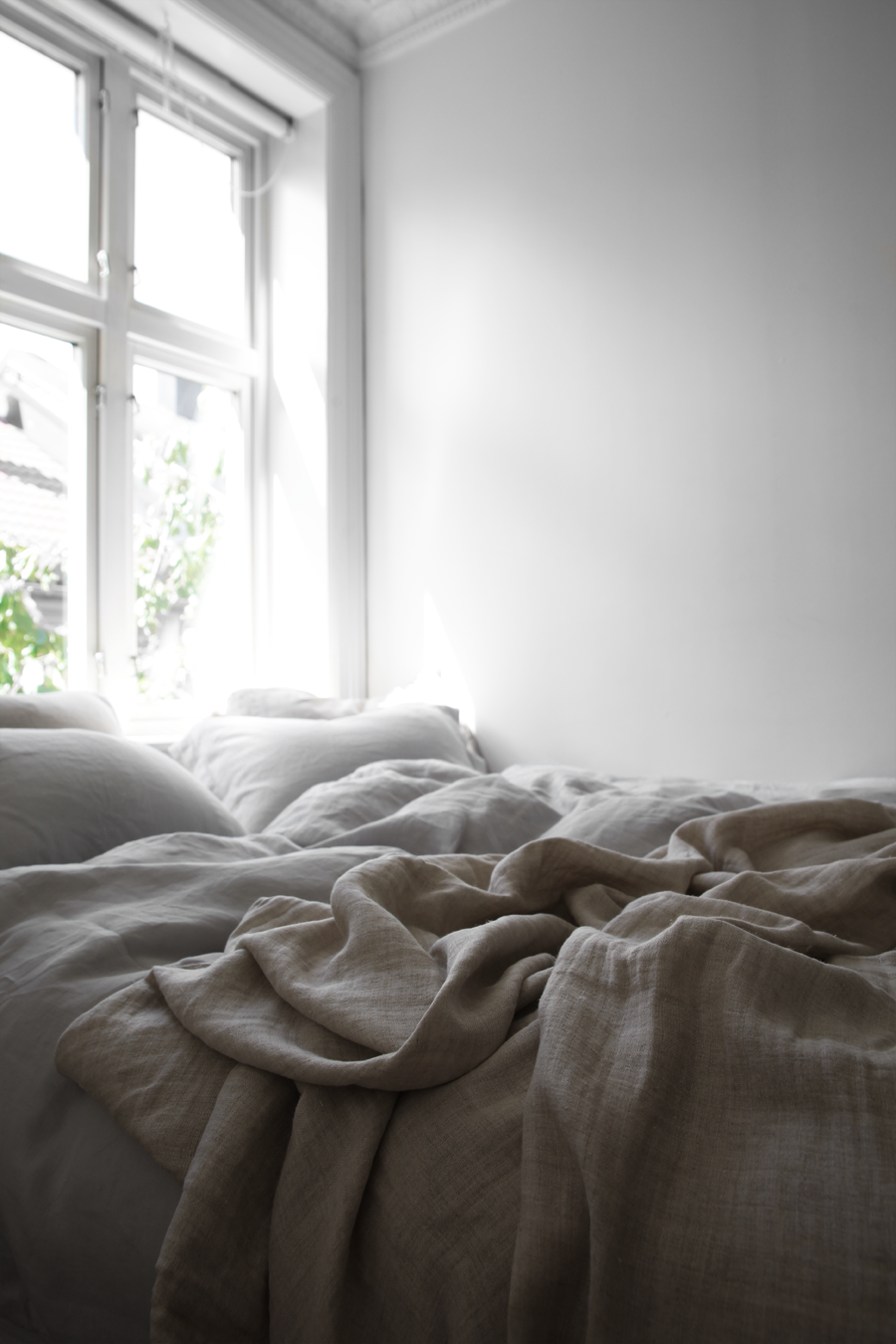 Linen in layers is really beautiful, and toghether with my new sheets I also got a throw in the same beige color as some of the pillowcases which I combined with bedlinen in light grey. The throw makes a nice bedspread and on chilly summer nights it´s my number one choice to bring with my to the balcony. (Can also be seen here.)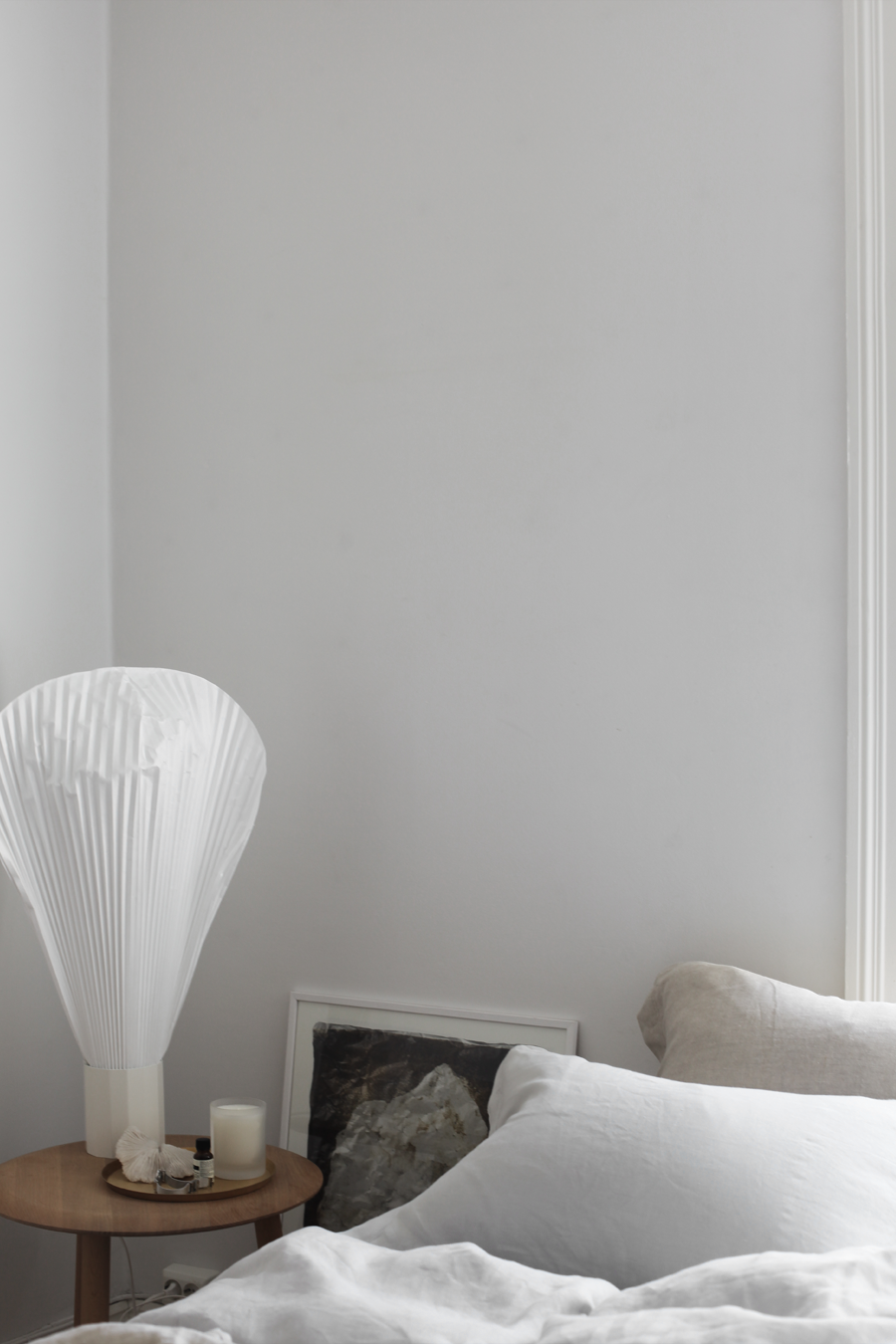 Ellos´textile collection is both affordable and of good quality, and the ones in linen only get softer the more they are used.
Linen feels cool and pleasant, and is very moisture absorbent. Perfect for summer.
The products from Ellos can be found with links below, and right now both bedlinens, sheets and pillowcases has a nice discount, between 20% – 30% off until June 26.th.
Ellos Home bedlinen, light grey 
Ellos Home pillowcase, beige 
Himla throw, beige linen 
Ellos Home sheets, cotton white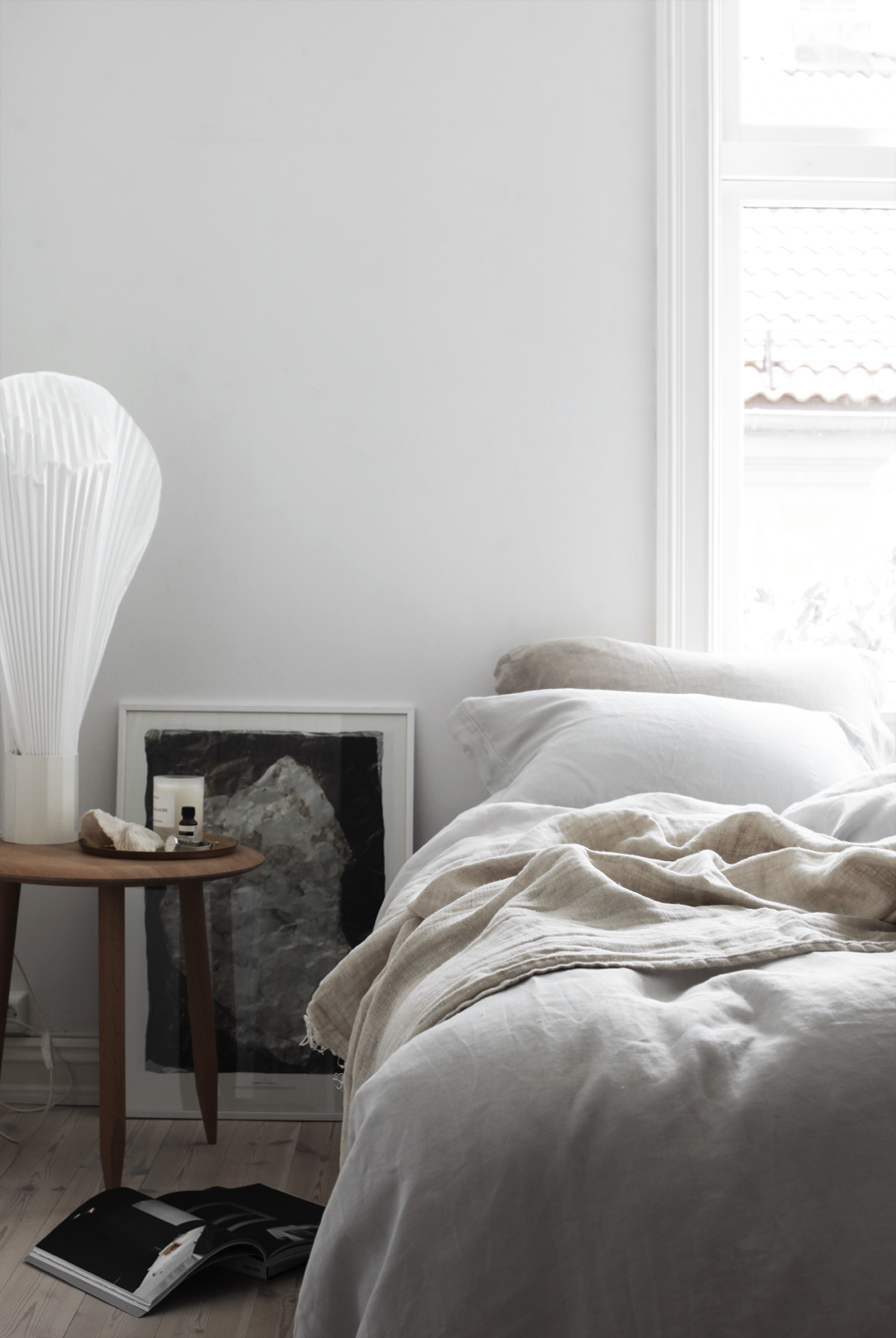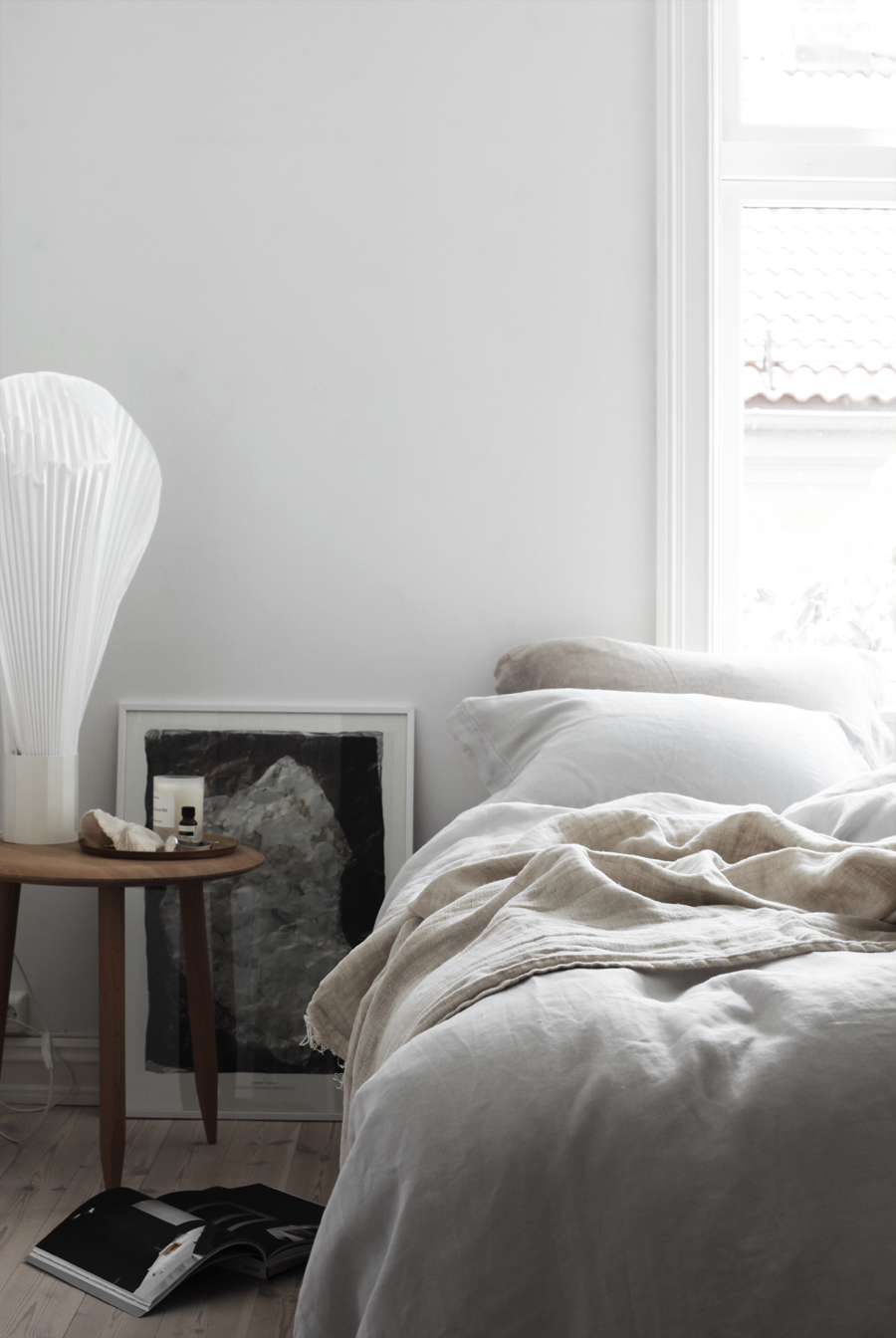 photo © elisabeth heier
Elisabeth
LagreLagre
LagreLagre
LagreLagre
LagreLagre
LagreLagre
LagreLagre
Innlegget BRIGHT AND AIRY BEDROOM FOR SUMMER dukket først opp på ELISABETH HEIER.