Choosing a central theme around which your home decorating and design scheme revolves is an essential part of fashioning that perfect interior. Clarity of thought is even more essential in urban apartments where space is limited and clutter an all too easy trap that one falls into. Offering a window into the heart of Moscow and surrounding its homeowners with black and white images that are used as captivating murals, the Supreme Apartment sets itself apart from others without ever trying too hard. Designed by Gruppa Geometra, this Russian residence and its distinctly urbane appeal, it is décor, wall murals and lighting that usher in an air of exclusivity.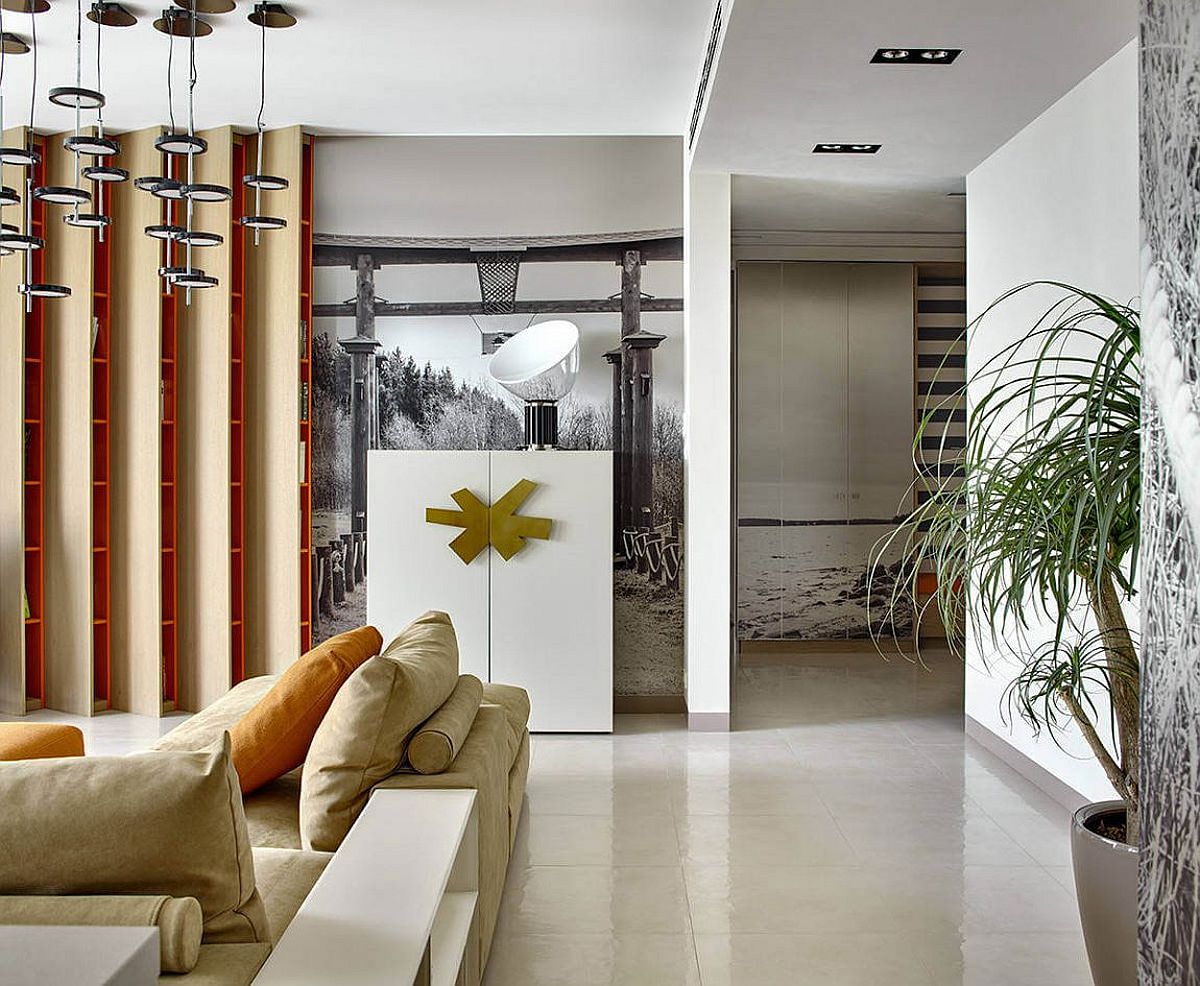 The open living area of the home is filled with leather ottomans, comfortable club chairs and a plush sectional along with smart side tables and modular furniture. A tall indoor plant in the corner adds a dash of freshness and green to an otherwise sophisticated setting where polished finishes and clean, straight lines bring in modernity. A small kitchen with breakfast nook in the corner and a space-savvy bedroom with plaid curtains fuse form and functionality effortlessly.
RELATED: Glamorous Moscow Apartment Sizzles With Sophisticated Style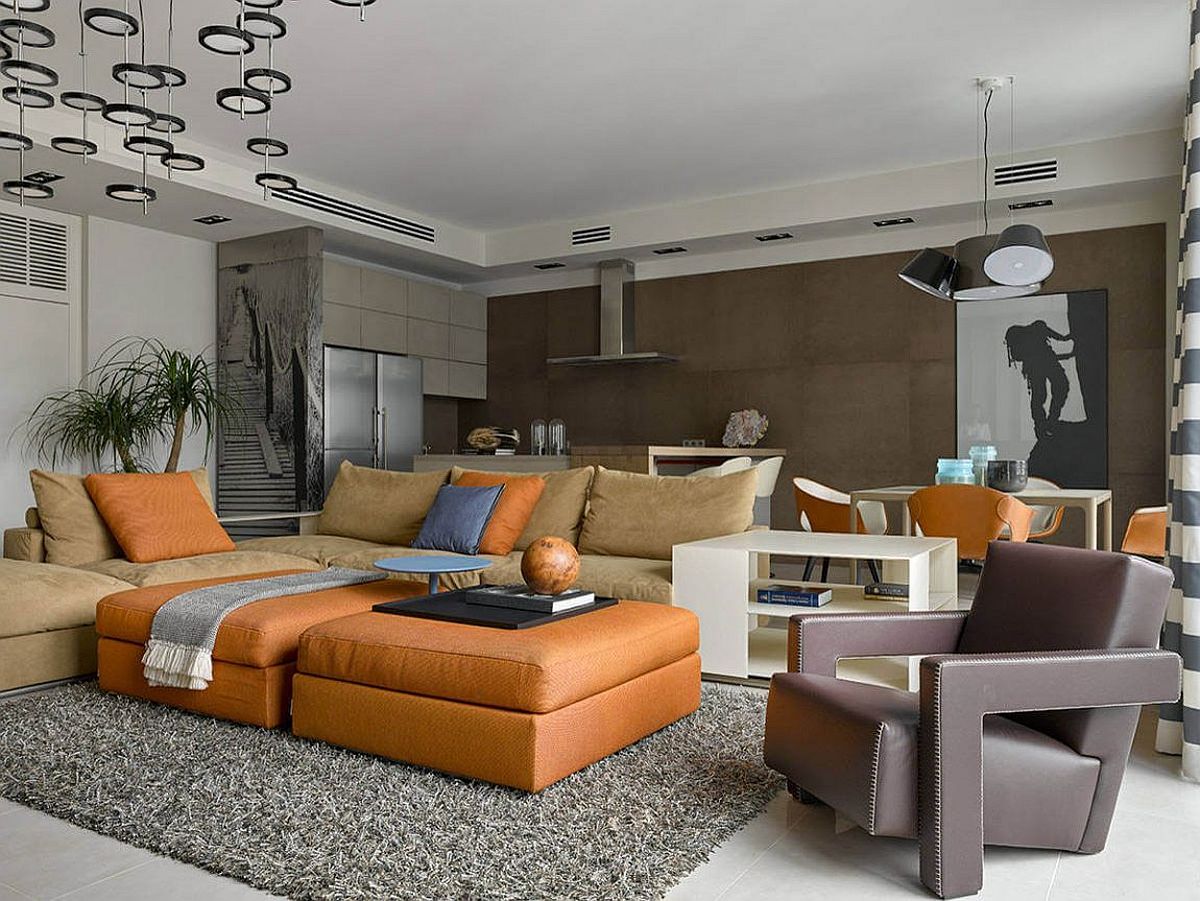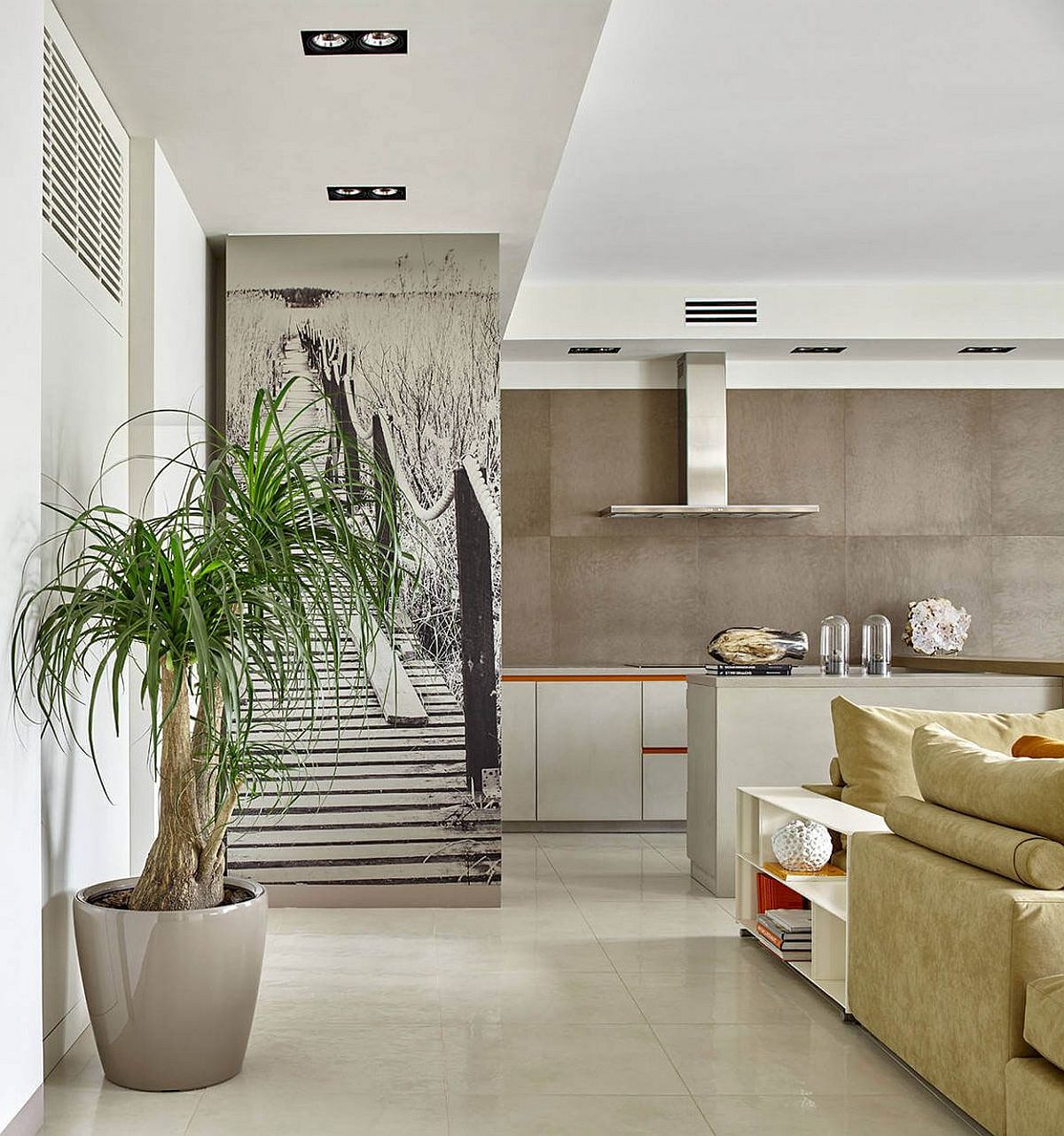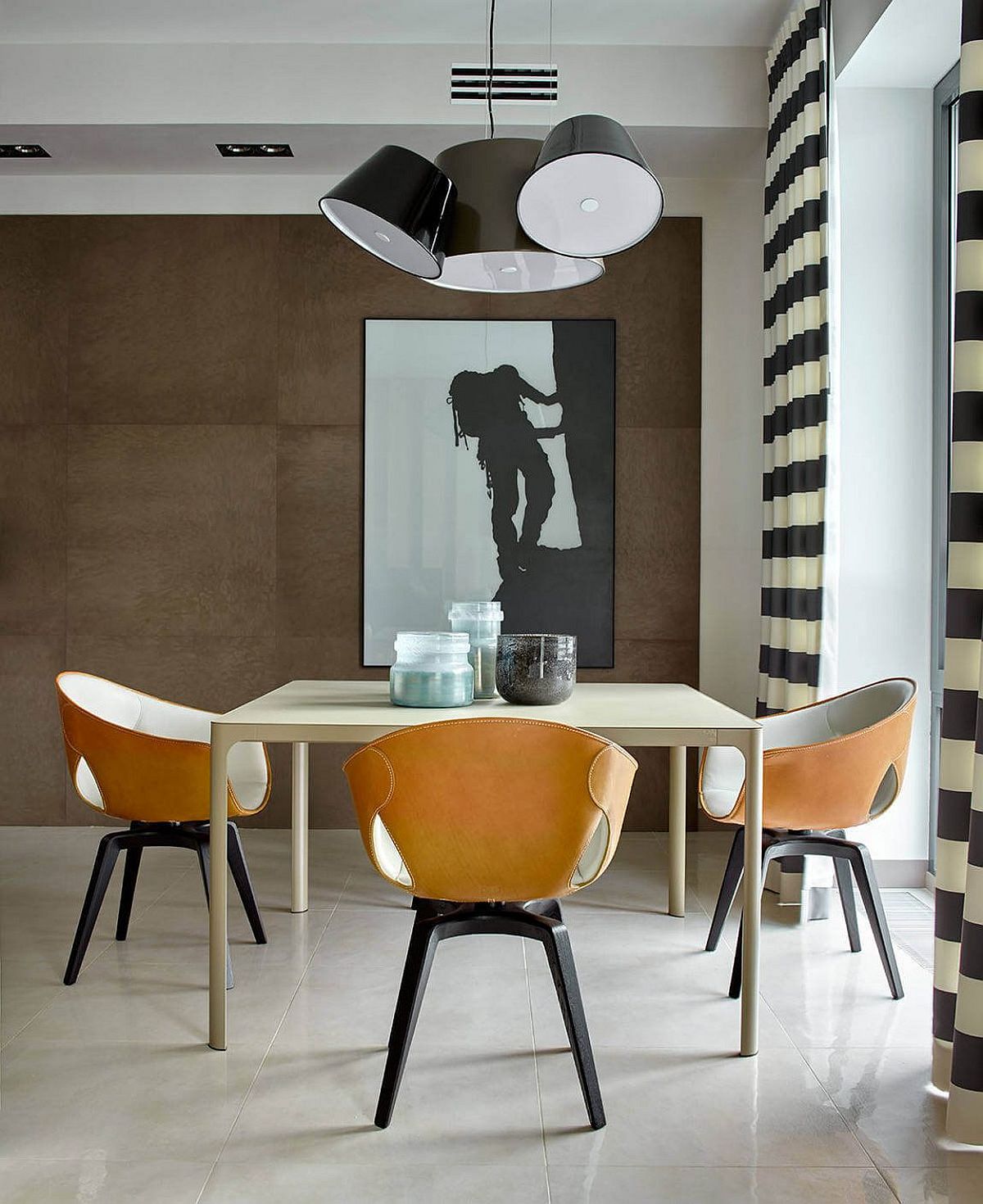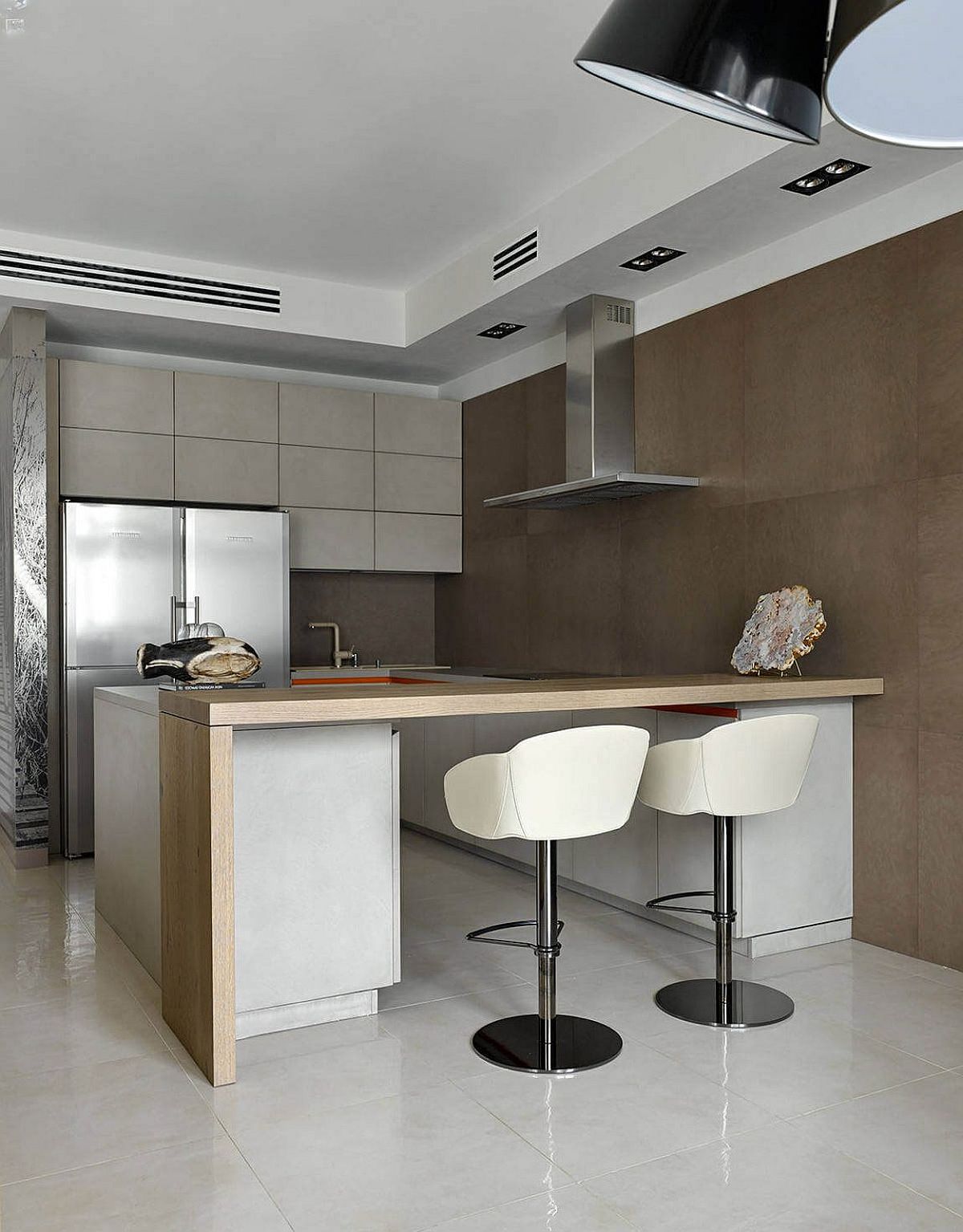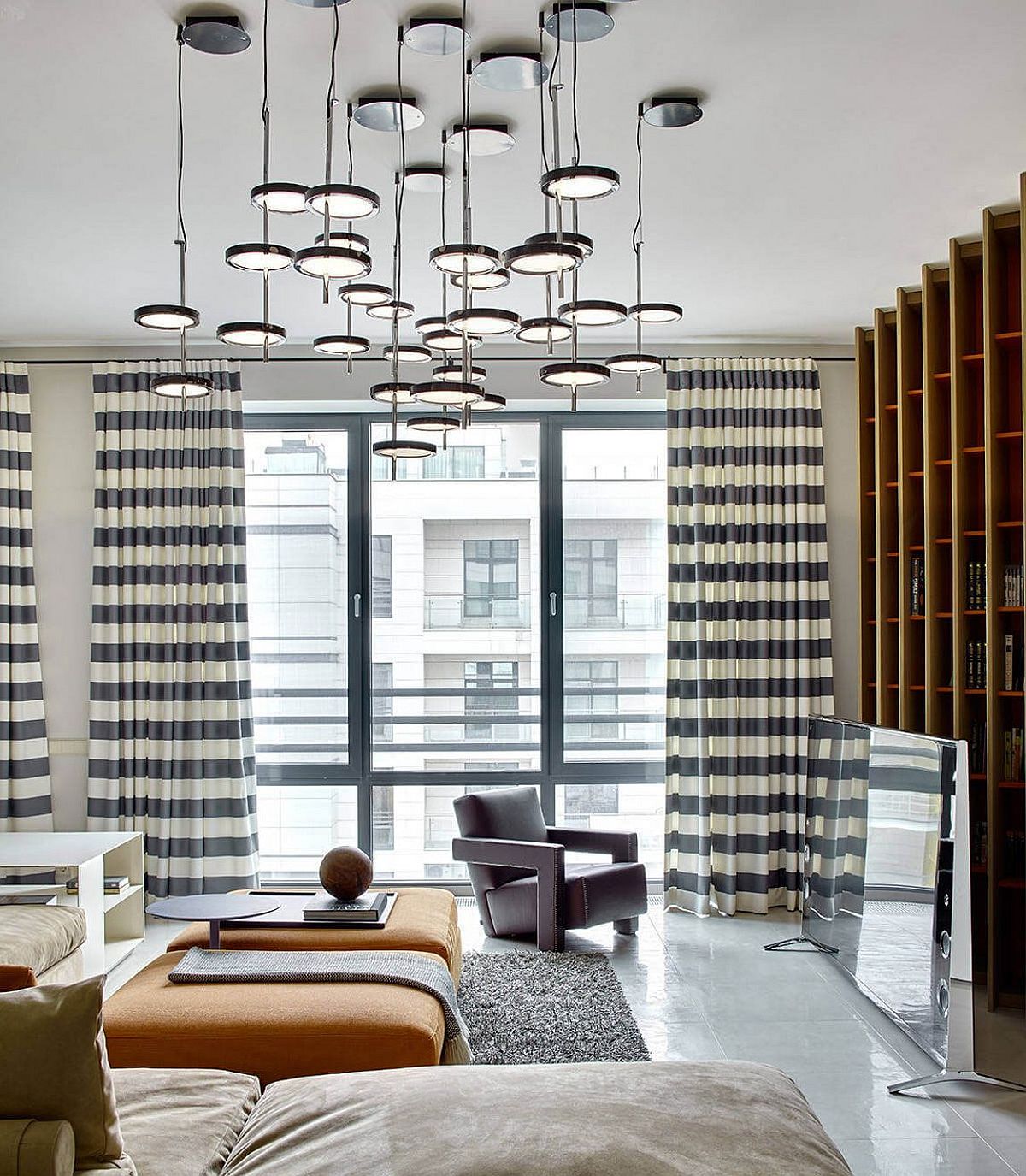 Move into the dashing bathroom and one finds an entirely new sensory experience. Walls decorated with geometric tiles in light blue shape the shower area while it textured walls that create a warm and inviting atmosphere elsewhere. A floating wooden vanity and smart lighting transform a modest room into a refreshing escape that steals the spotlight. [Photography: Sergey Ananiev]
RELATED: Luxurious Moscow Apartment Strikes With Posh Design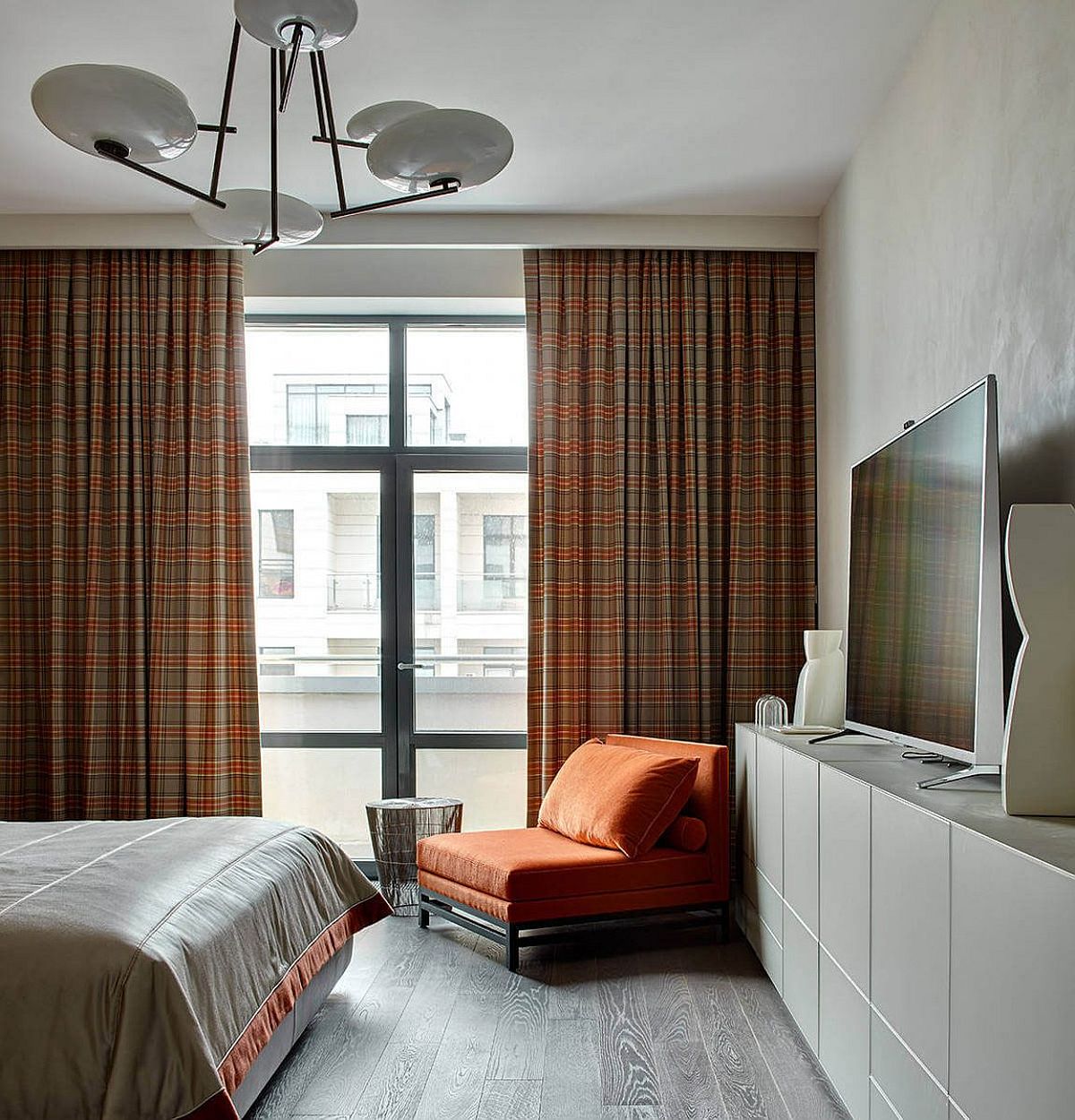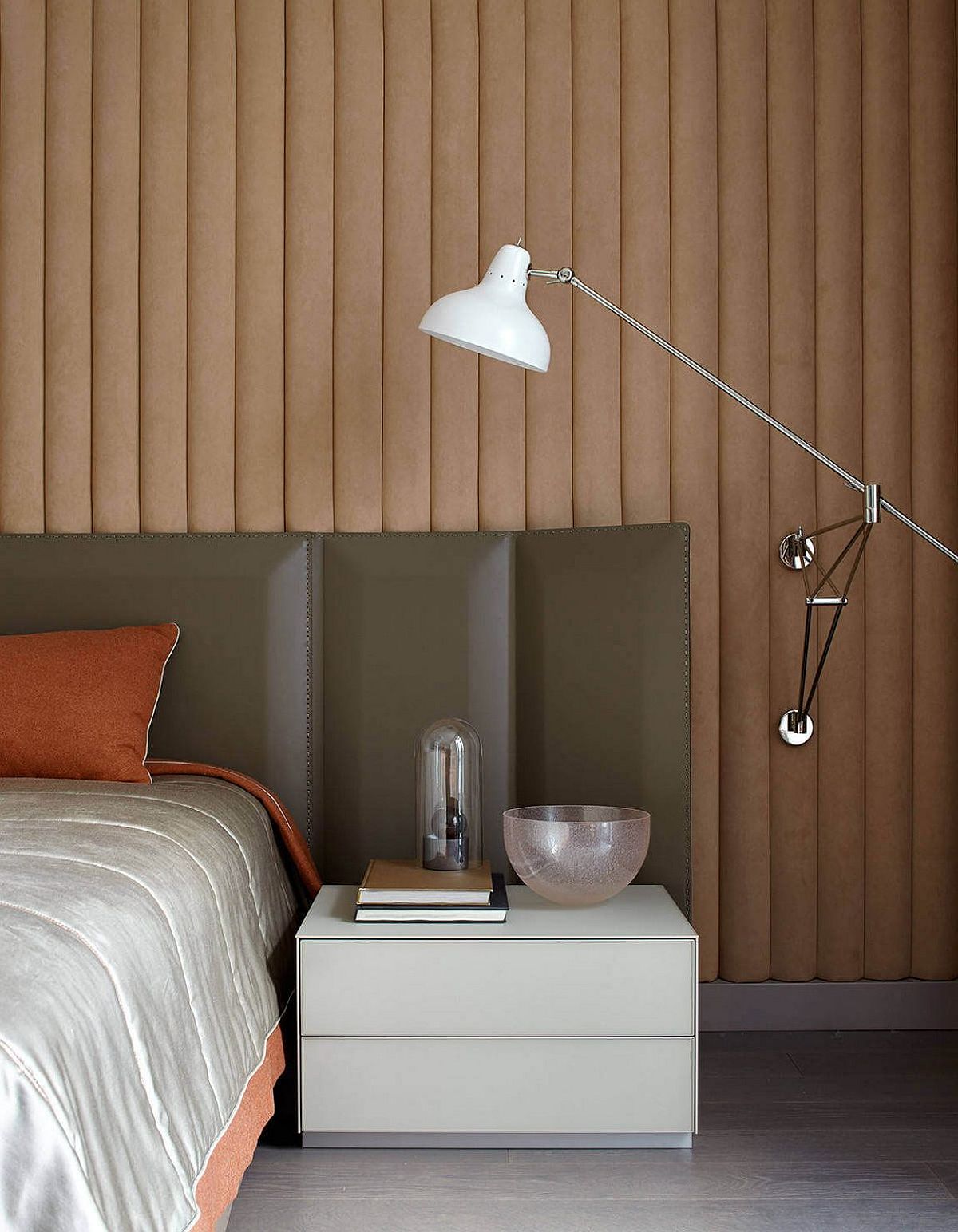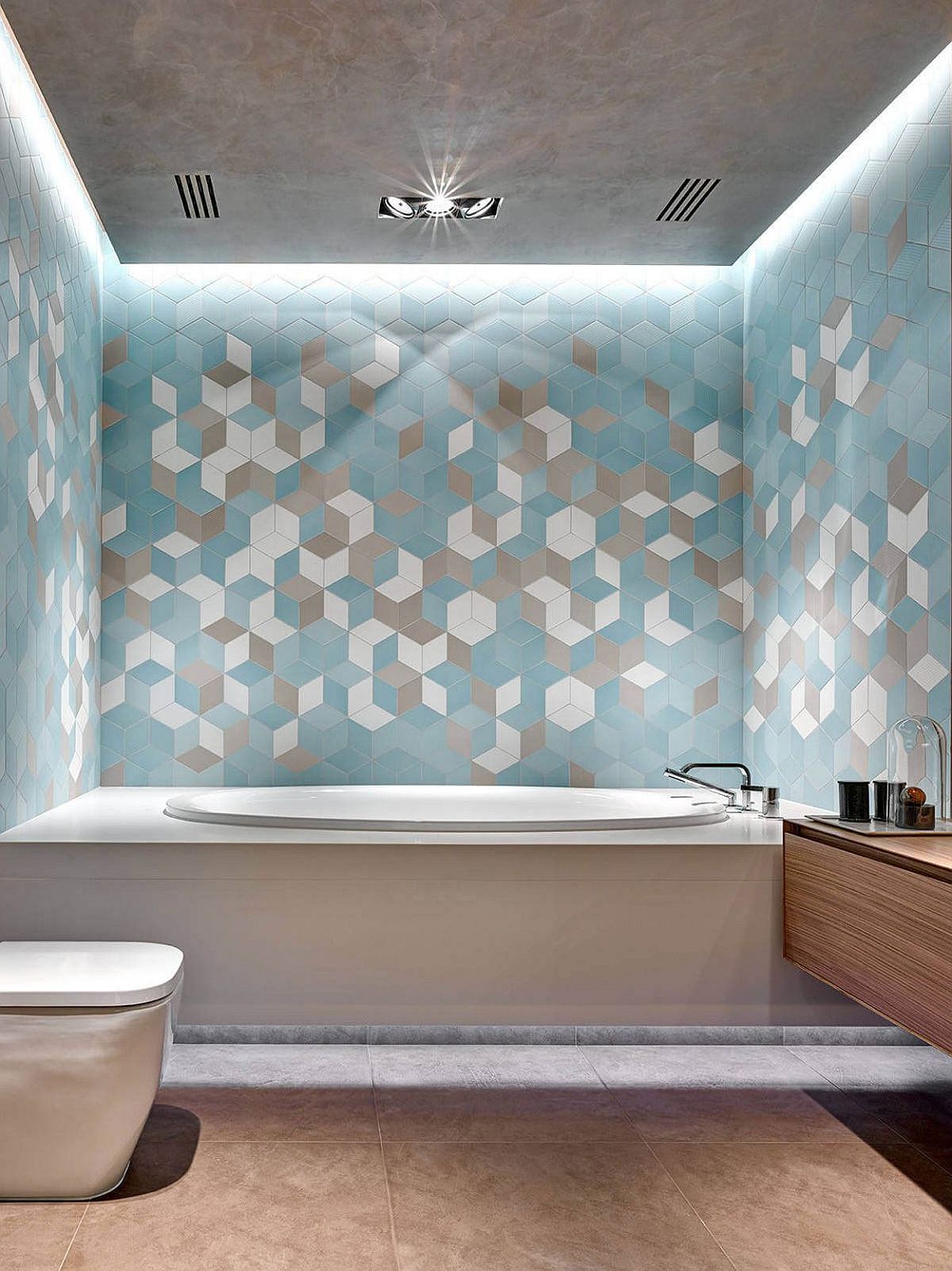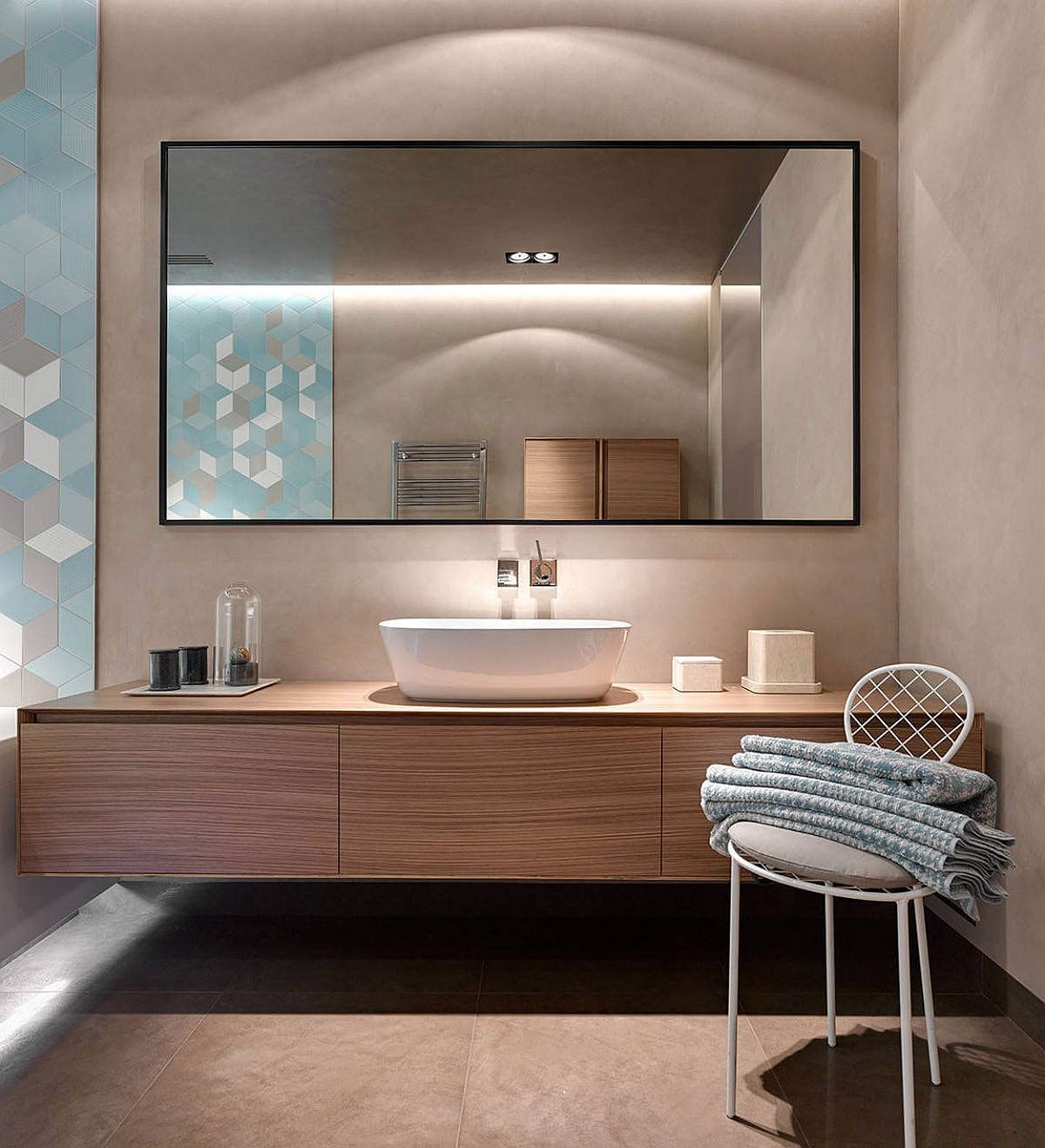 You're reading Black, White and Geometric Delight: Urbane Supreme Apartment in Moscow, originally posted on Decoist. If you enjoyed this post, be sure to follow Decoist on Twitter, Facebook and Pinterest.