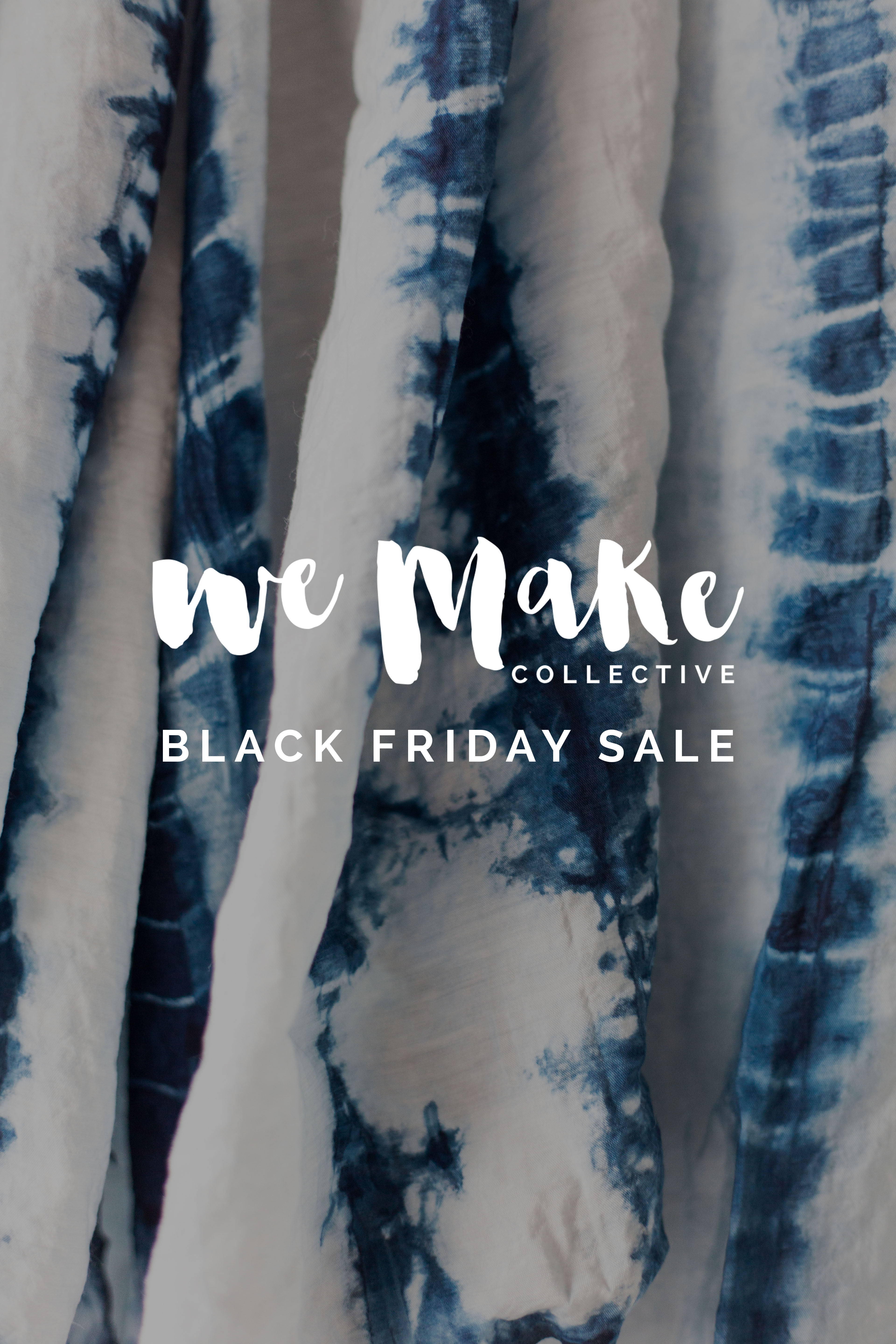 Sometimes in life you have to jump on board and ride that bandwagon. So today we're offering our first Black Friday deal because well, why not? This time of year can quickly get pretty pricey so a discount here and there can go a long way. That is why we are offering a site wide 25% discount on all our We Make Collective materials, ecourses and subscriptions for this weekend. (Yes I am extending Black Friday, because we all have lives right? We sometimes need a day or two to it together.) Just enter the code BlackFriday at the checkout!
Make sure you take a look at our new Shibori dyeing kit that is available now. It's one of our most requested items so get yours before they sell out! If you are waiting for specific items from our previous kits to go up on the site let me know in the comments below and I will make it happen soon!
Happy Making!
The post Black Friday Sale appeared first on Fall For DIY.