Modern suburban homes are often characterized by a distinct lack of space both on the inside and outside. With space being an absolute premium, the idea of an expansive family home surrounded by a beautiful, natural landscape is a hard one to achieve, even if one manages to muster up the necessary economic resources. Buckling this trend and creating a relaxing and comfy oasis in the busy inner suburb of Teneriffe in Brizbane, Australia is the cheerful and dashing Backyard House designed by Joe Adsett Architects. The entrance to the house is concealed by natural greenery even as the street façade of the residence combines flowing form with complete privacy.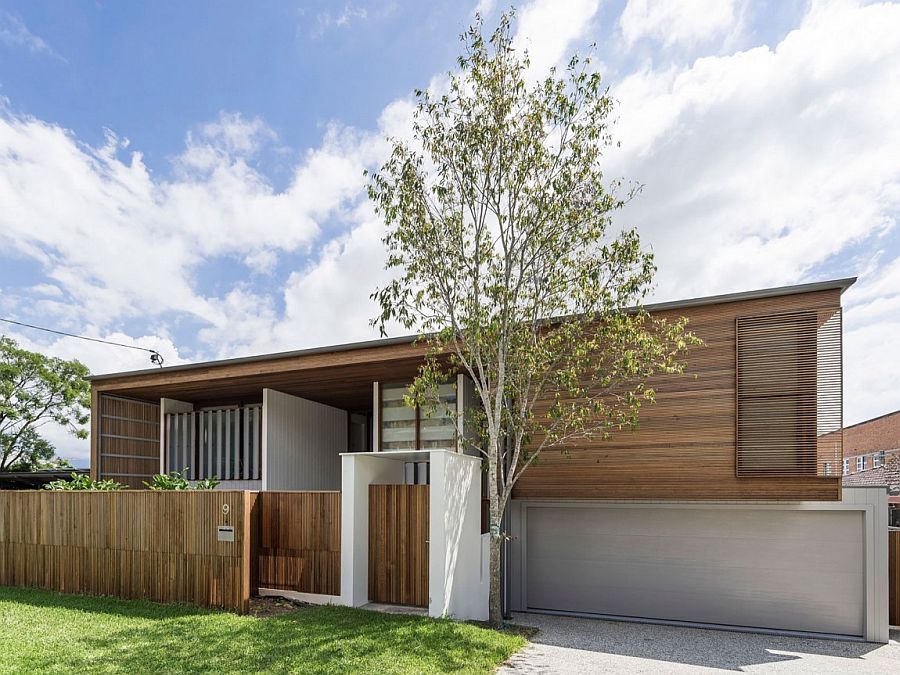 Step inside and one sees a fusion of the dramatic and the understated, the grand and the minimalist as a large expansive living area is draped in a variety of finishes that add subtle contrast to the breezy space. Lower level of the house contains the living area, kitchen and dining space and natural light from the top floor floods into this space thanks to a large, central opening. But that is not the only source of sunlight as the living room transitions seamlessly into the outdoor living area, alfresco dining, rear garden and pool deck. This effortless fusion of indoor and outdoor spaces is what gives the Backyard House its distinct identity and ambiance.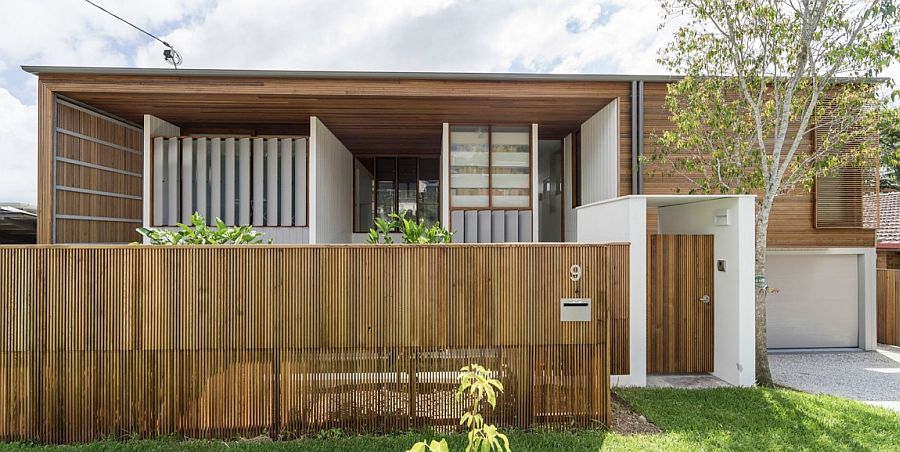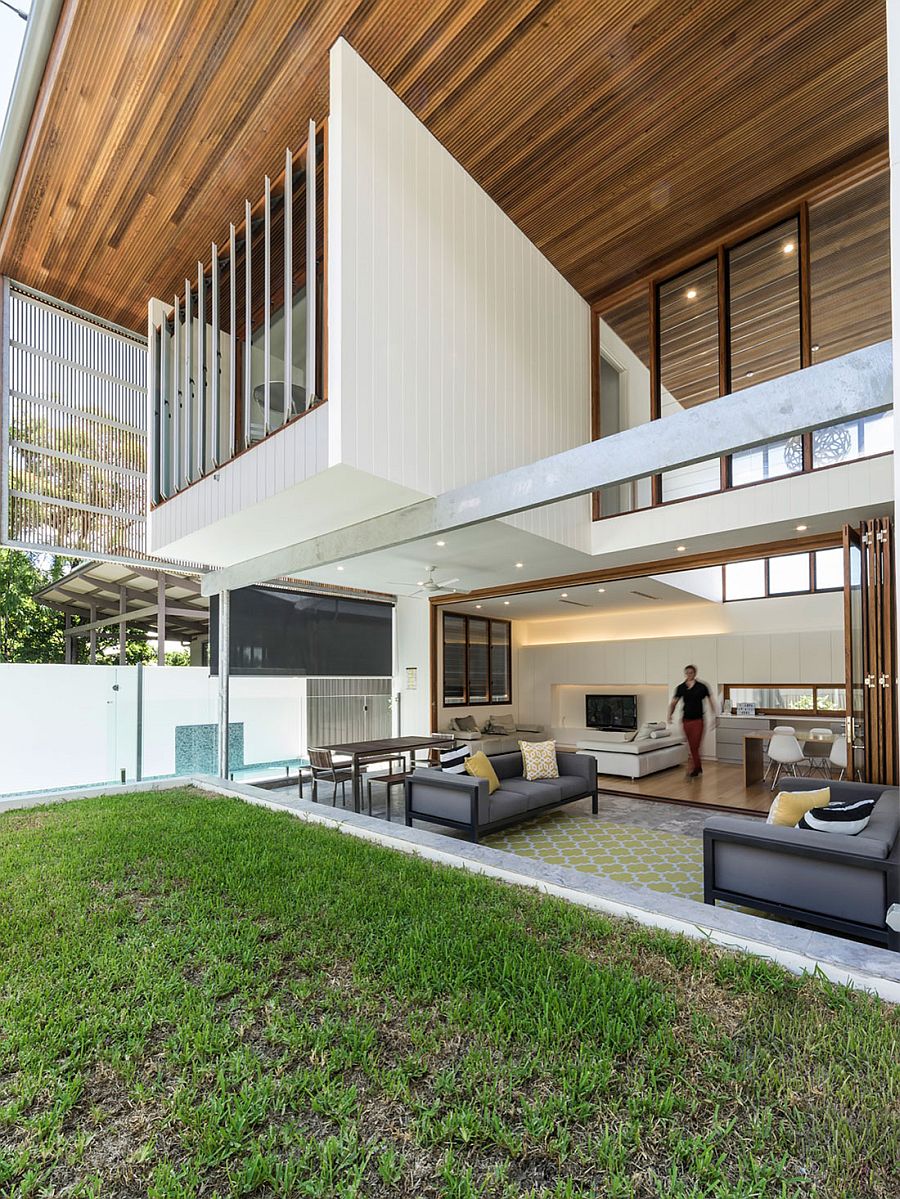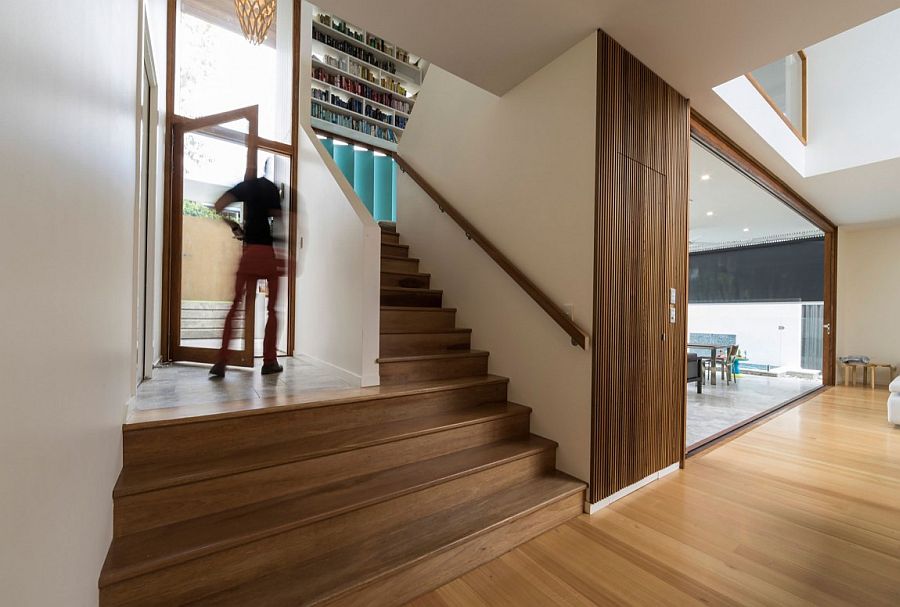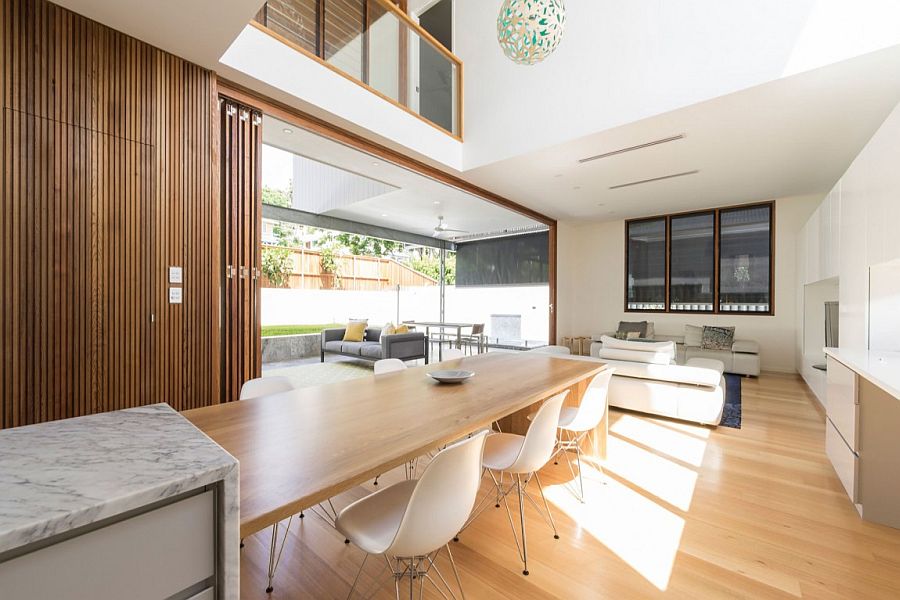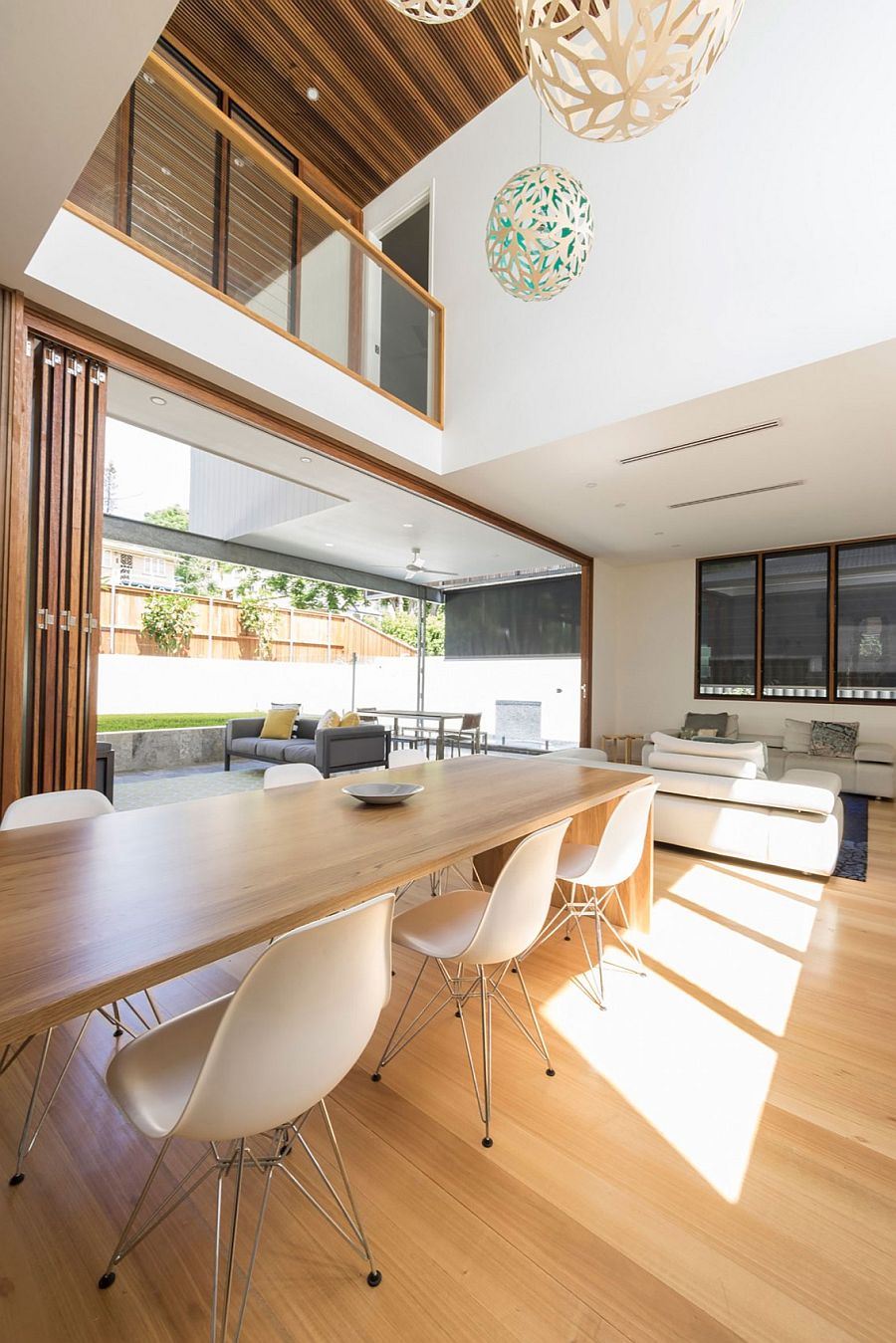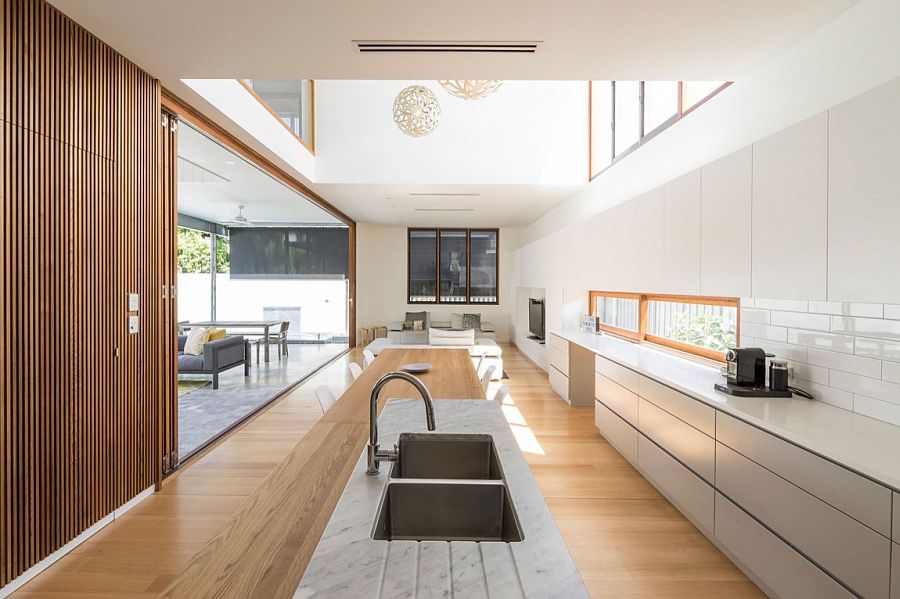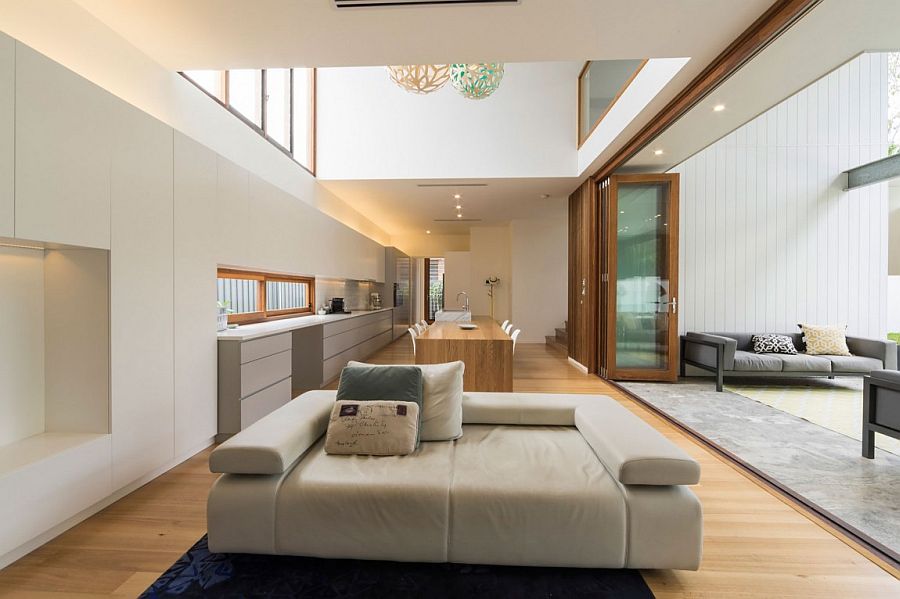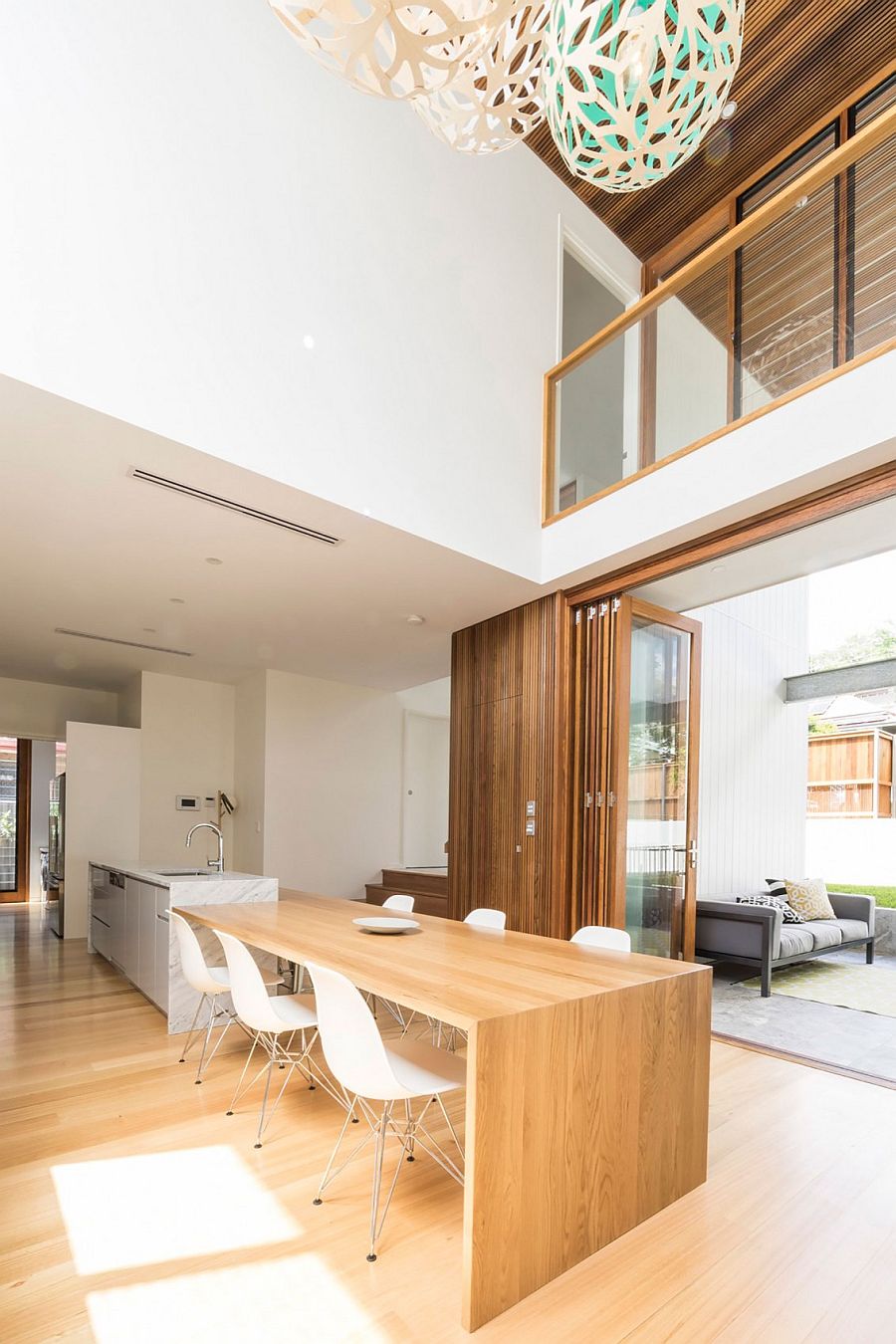 Different finishes used throughout the house include Western Red Cedar for smart decorative features, a splash of marble to spice up the kitchen island, polished oak that shapes the unmistakable dining table that sits next to the central kitchen island and rosewood timber that adorns the custom windows. Add to this the unique pattern and dazzle of the iconic David Trubridge pendants and you have a home that is both exquisite and exclusive with a refined, contemporary sheen.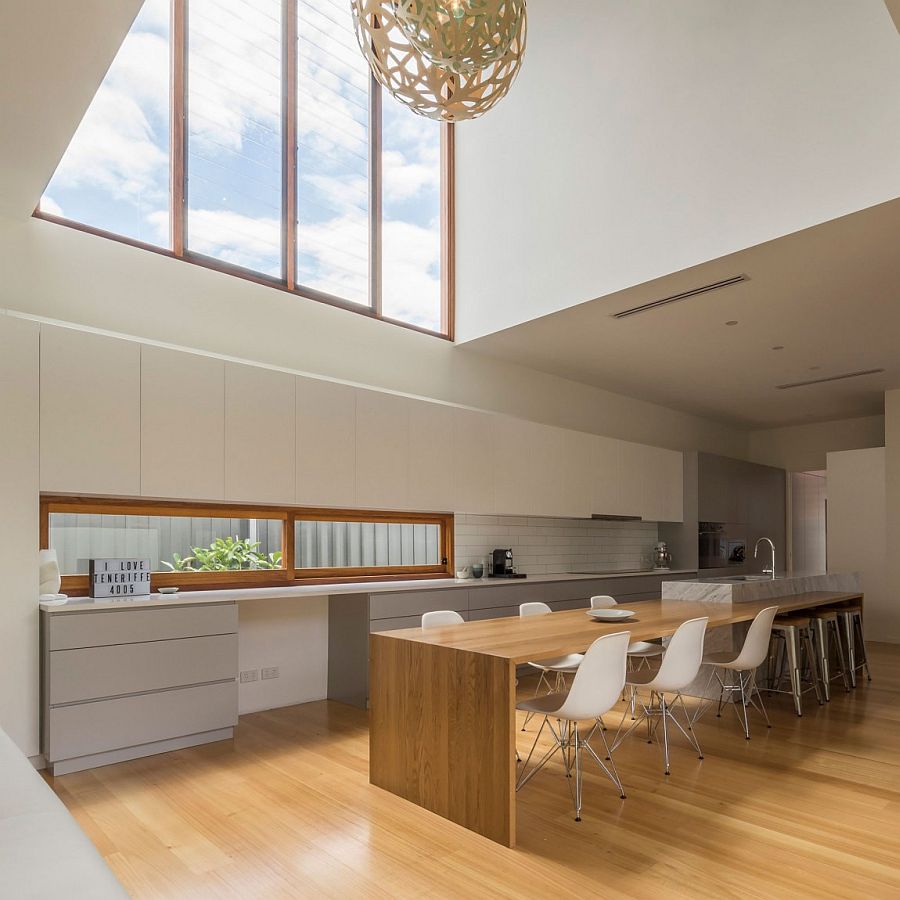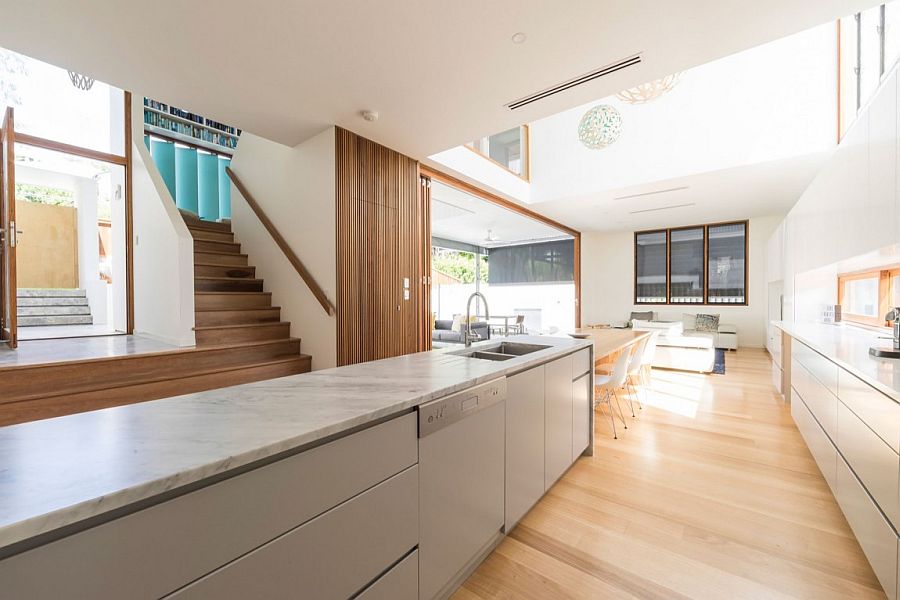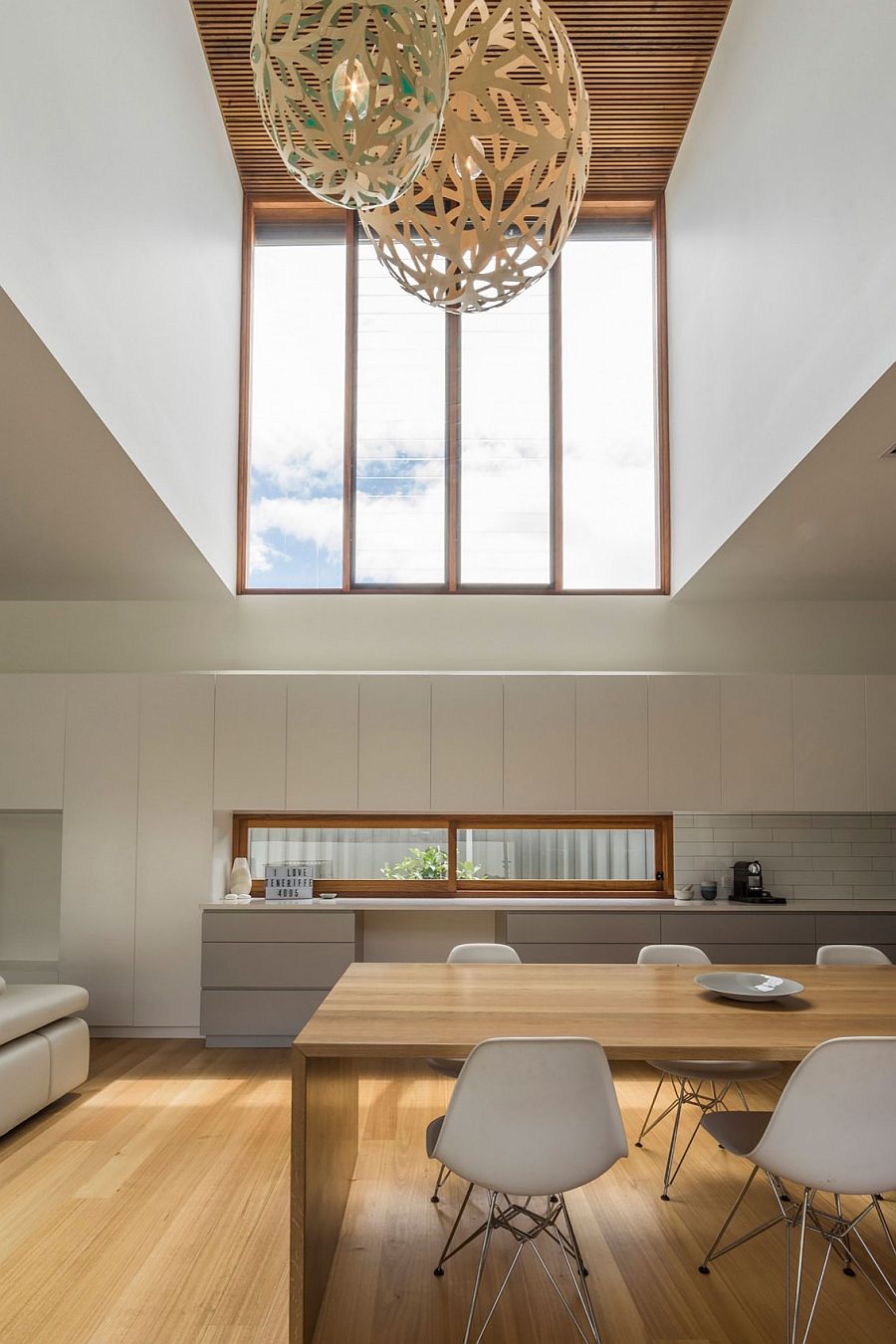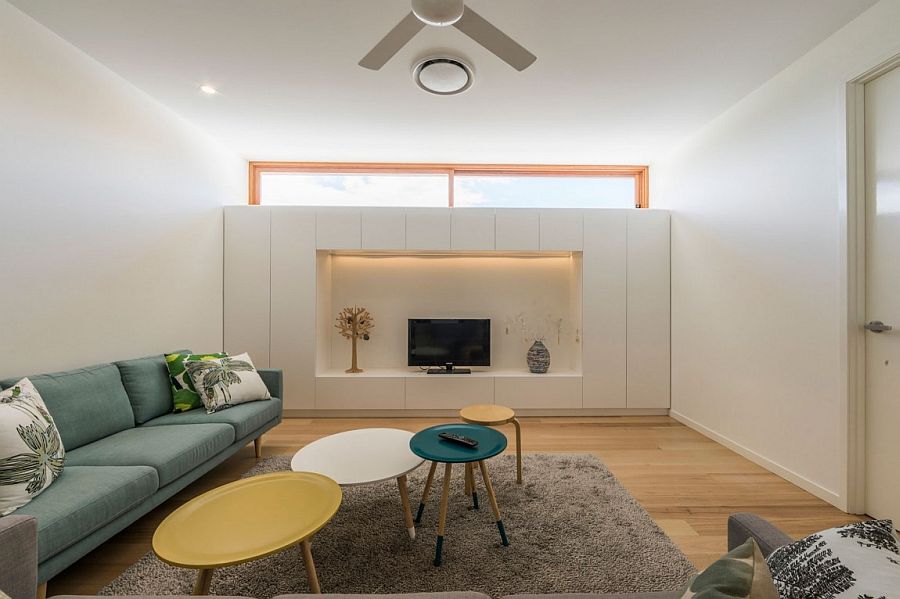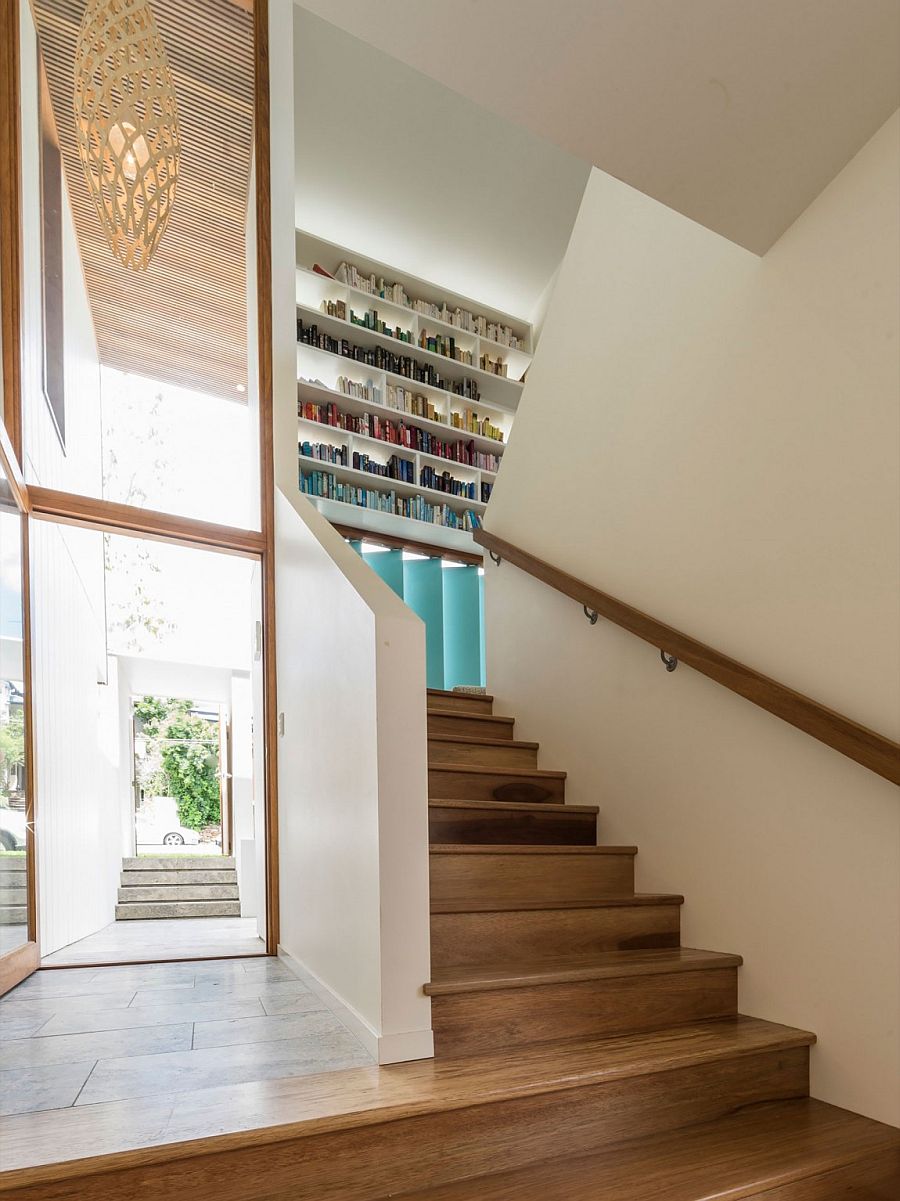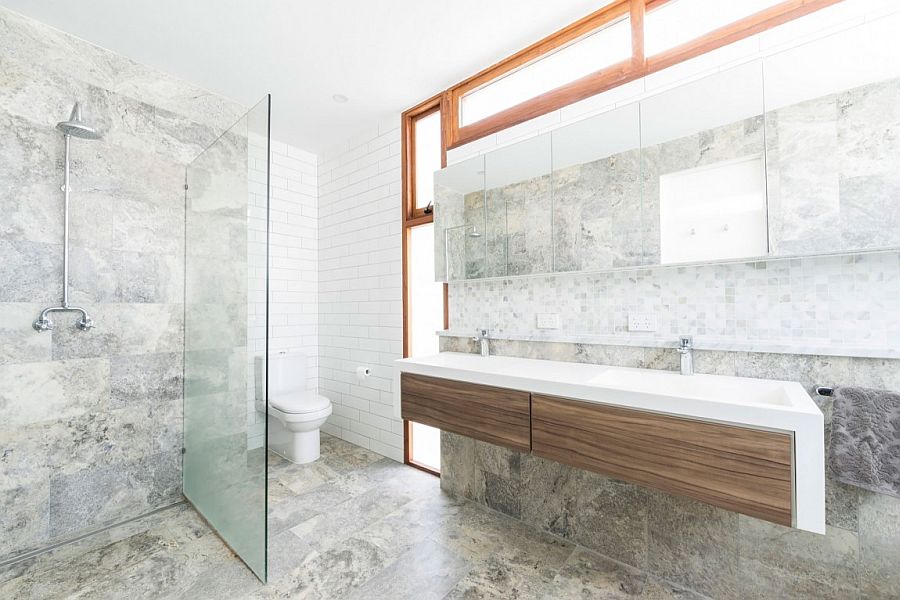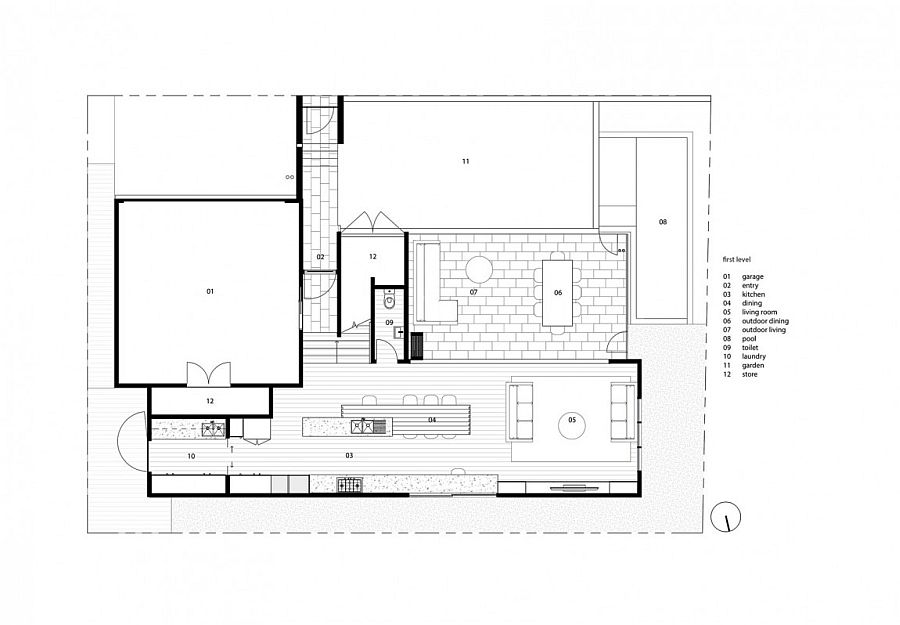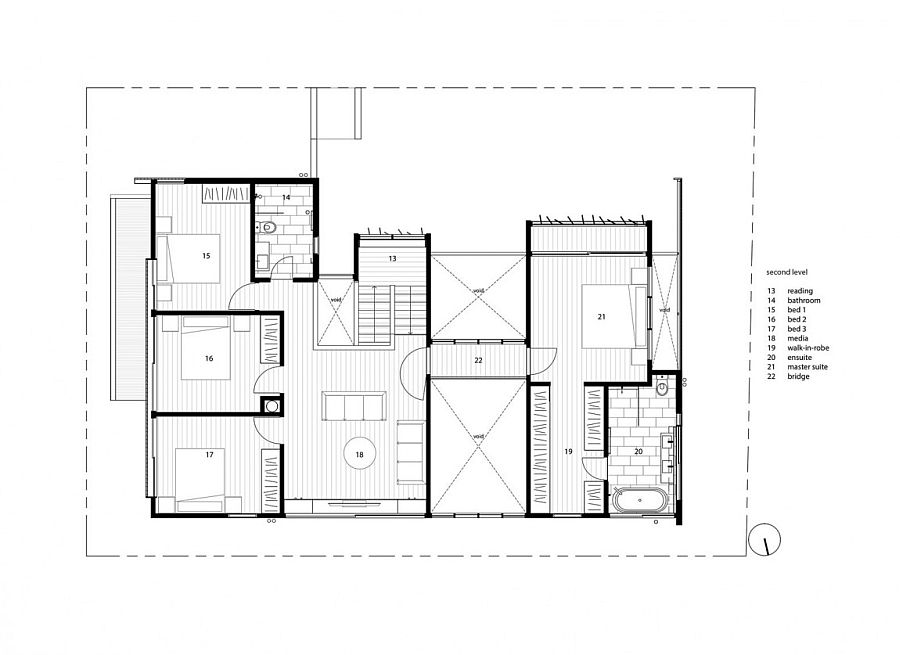 You're reading Backyard House in Brisbane Opens up a Light-Filled Urban Nirvana, originally posted on Decoist. If you enjoyed this post, be sure to follow Decoist on Twitter, Facebook and Pinterest.