If you ever dreamed up a modern day reinterpretation of a classic castle, then this mesmerizing home nestled in Sentosa Cove, Singapore, would not be far off. It might not have those tall towers or even countless rooms that stretch across several acres, but it makes up in splendor what it lacks in sheer extravagant size. Enveloped in a series of water bodies that even find their way indoors, this does feel like a modern day castle with its cool entrance that features a sleek bridge above a koi pond. Step inside and you will be awestruck by a floating walkway and a staircase next to it that hover above an indoor pond. Designed by Greg Shand Architects, this multi-generation home captivates at every turn!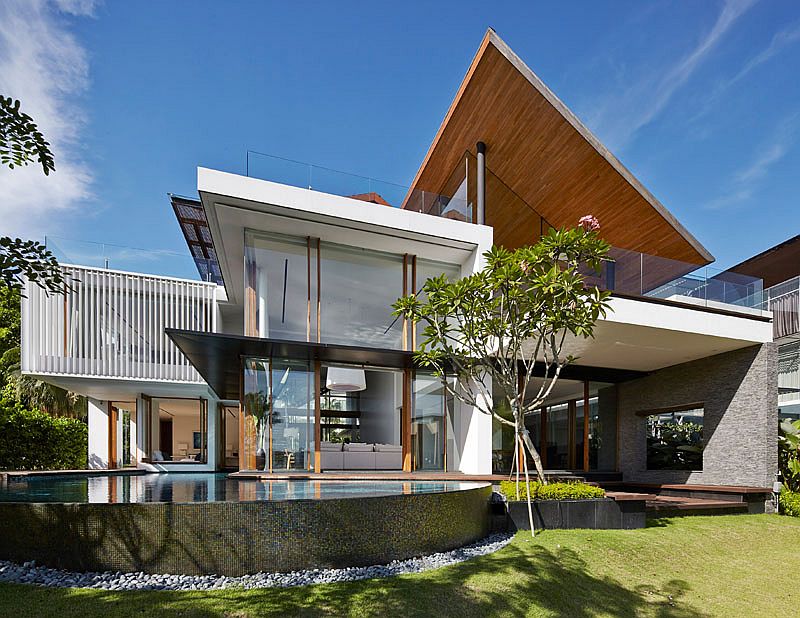 The connection with water at the No 2 House seems all too natural with the backyard of this luxurious home opening up towards a lovely canal, adding to the brilliant, natural landscape that overwhelms you with its beauty. A large swimming pool in the rear yard is complemented by four additional ponds that not only create a balance of elements and paint a pretty picture, but also help the residence stay cool in hot summer months. This natural cooling technique takes the load off of the artificial cooling system and surely would aid in cutting back on the power bill.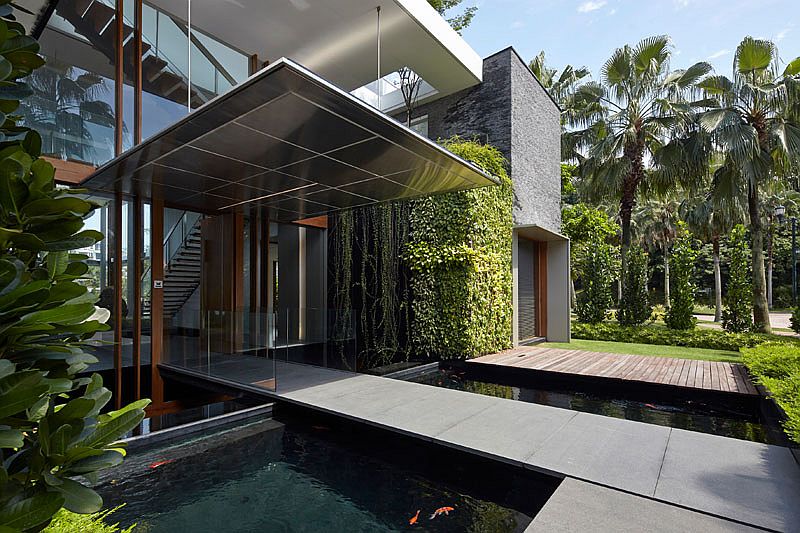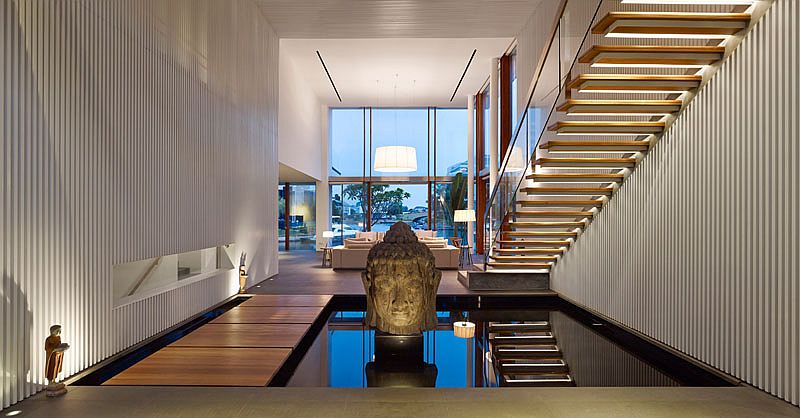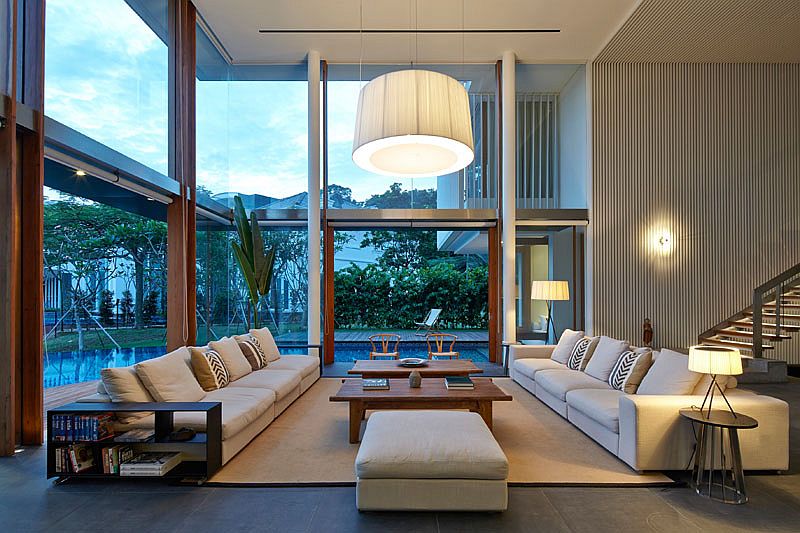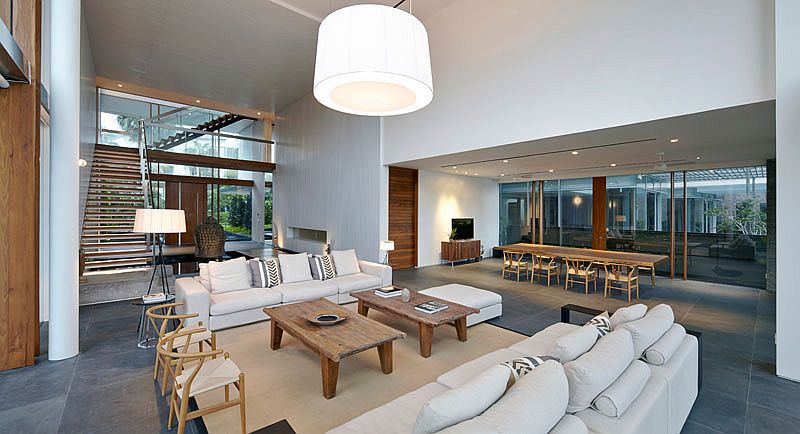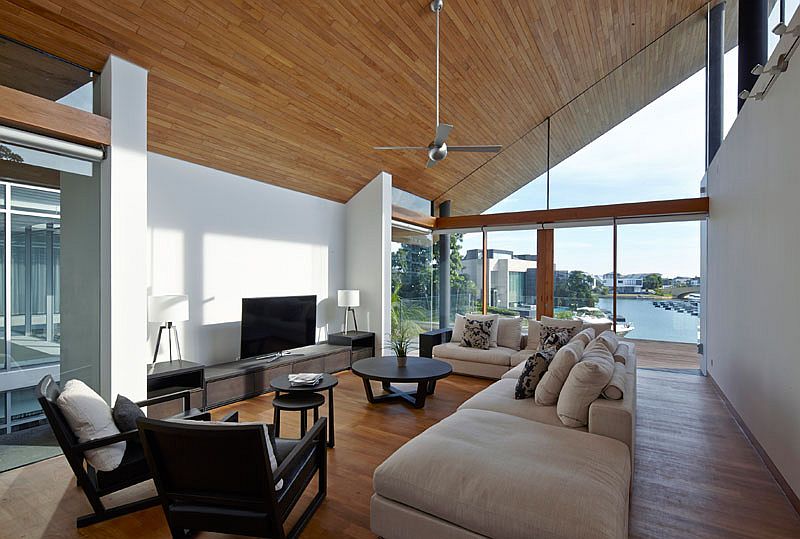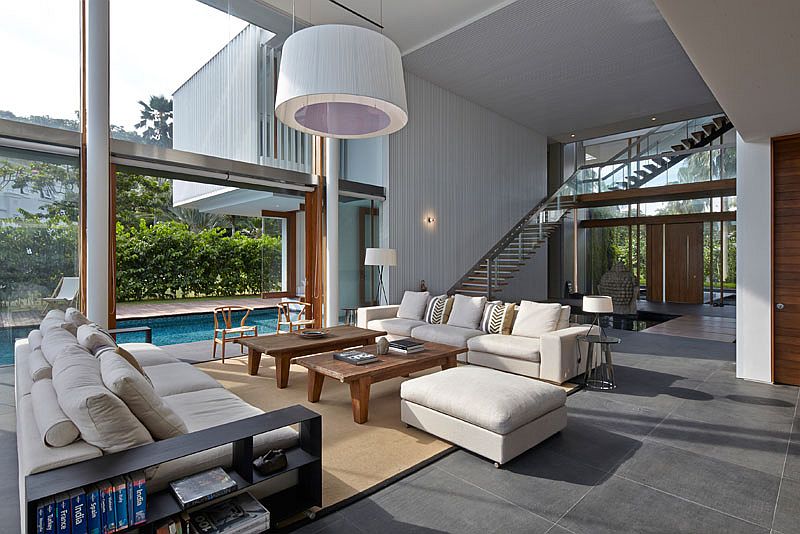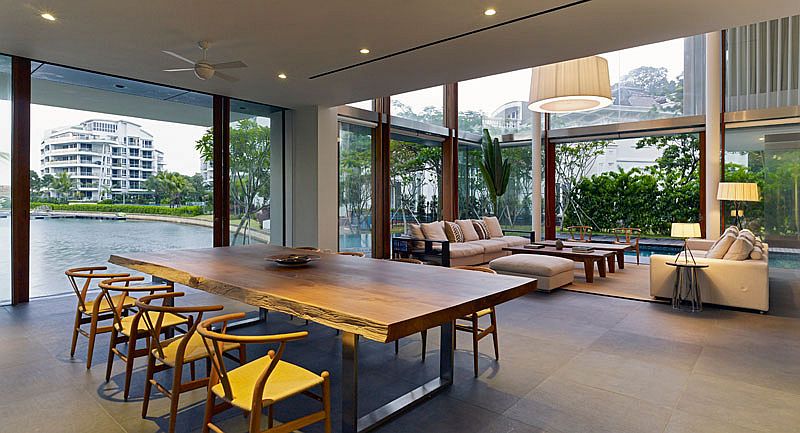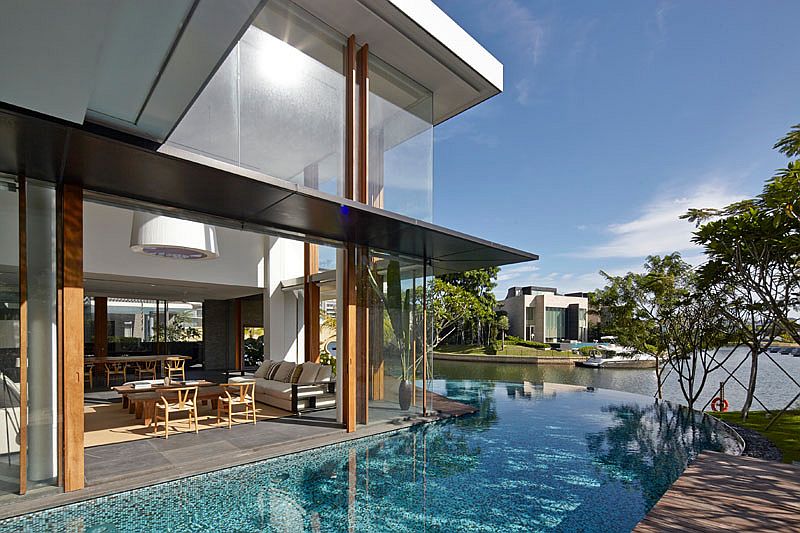 Even though it is hard to look beyond the intricately and expertly designed series of waterbodies, the home itself presents a spacious, open living area on the lower level with the private quarters nestled on the top floor. Each space flows into the next effortlessly with elegant décor and a neutral color scheme ensuring that the focus remains squarely on the view outside. Stunning LED and in-ground lighting complete this magical masterpiece that does its very best to recreate a luxury resort-styled ambiance. [Photography: Aaron Pocock Photography]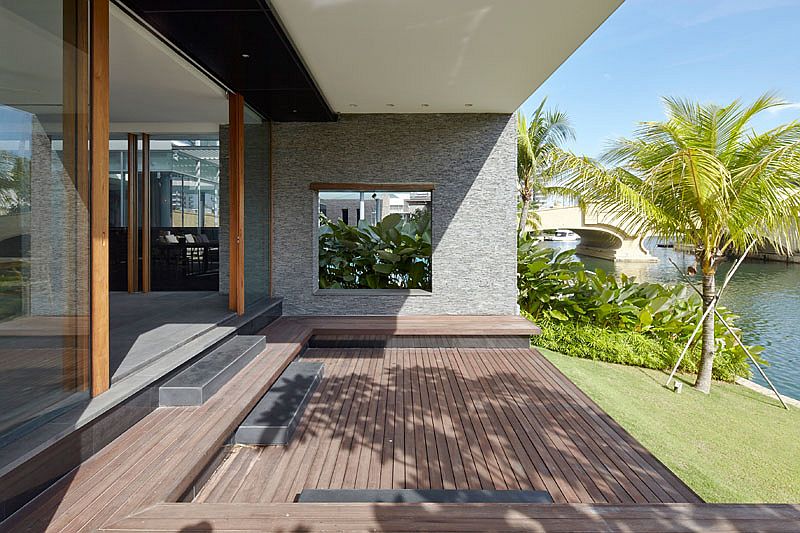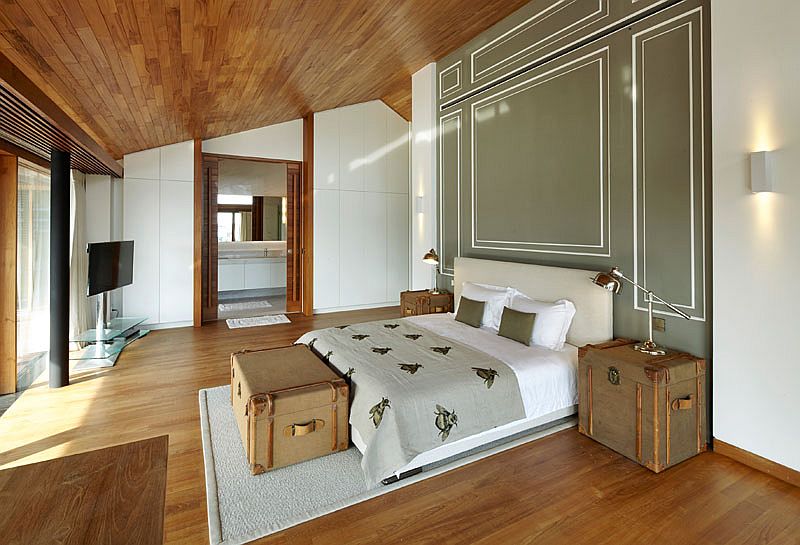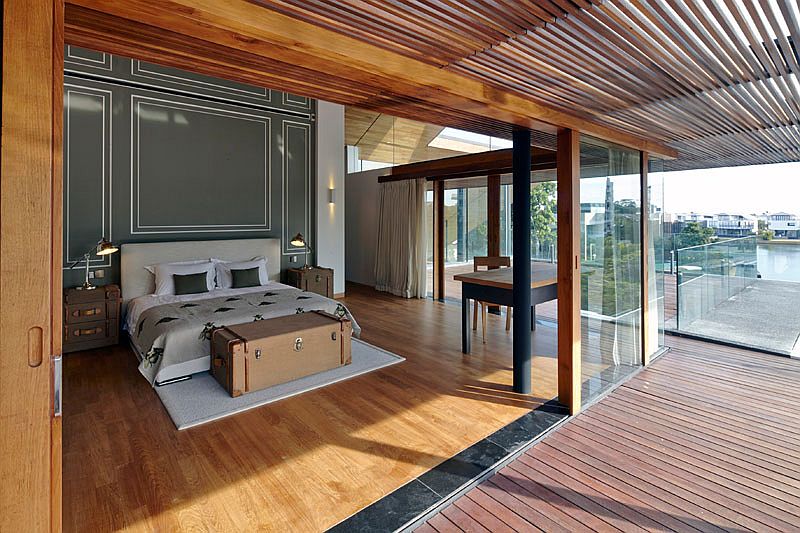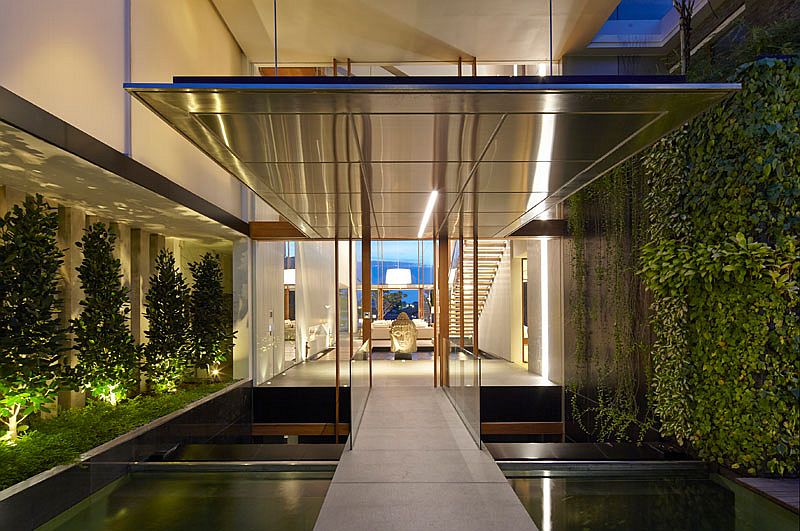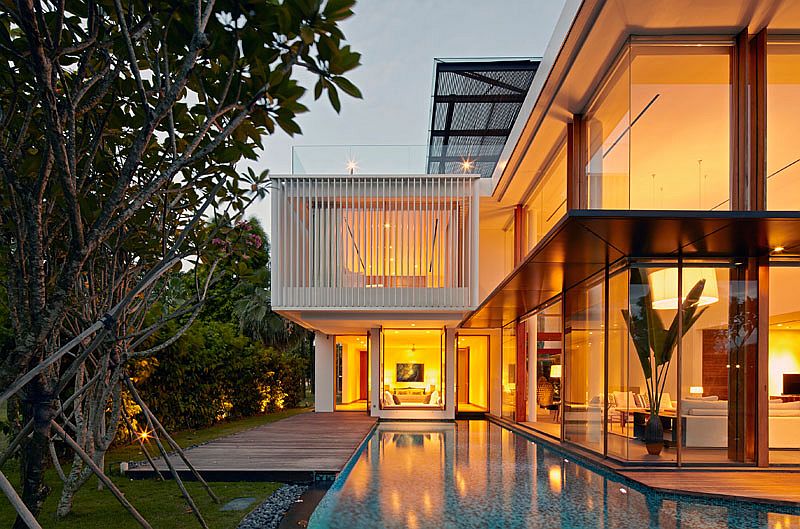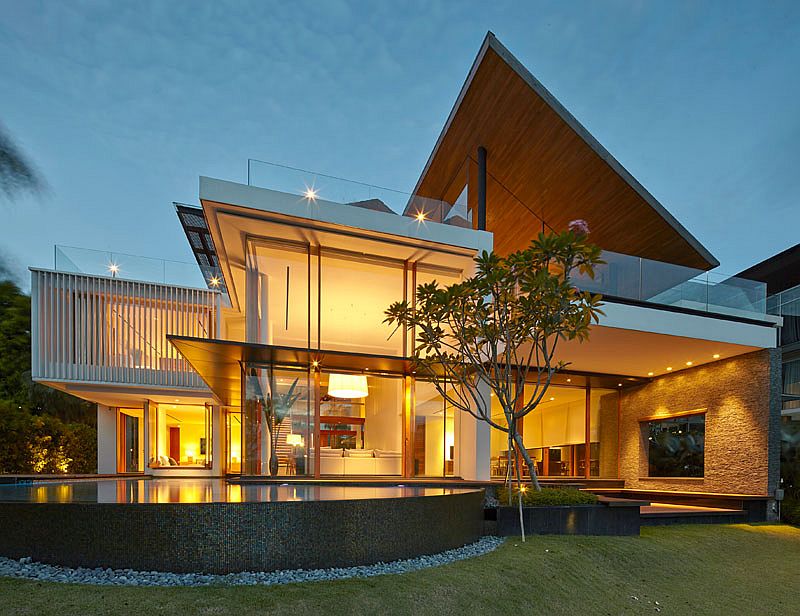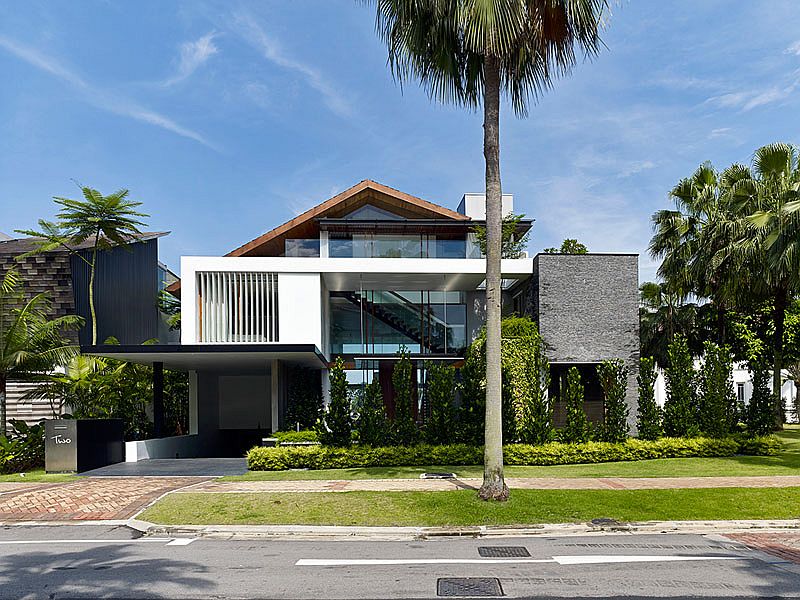 You're reading Aquatic Splendor: Enchanting Home Surrounded by Ponds, Pool and a Canal, originally posted on Decoist. If you enjoyed this post, be sure to follow Decoist on Twitter, Facebook and Pinterest.