Looking for fun, innovative and yet classy ways to add color to your home without altering its modern vibe drastically? Then you might want to take a look at the gorgeous Apartment Capela in Sao Paulo, Brazil. A Julliana Camargo Architects design, the spacious, 140 square meter apartment welcomes you with an inviting and elegant even as quirky splashes of color, a bold graffiti wall in the living room and custom décor pieces give it a unique and effervescent personality. And despite this glamorous use of color, the smart apartment remains distinctly contemporary as its cement colored ceiling and minimal kitchen island perfectly complement the white, neutral backdrop.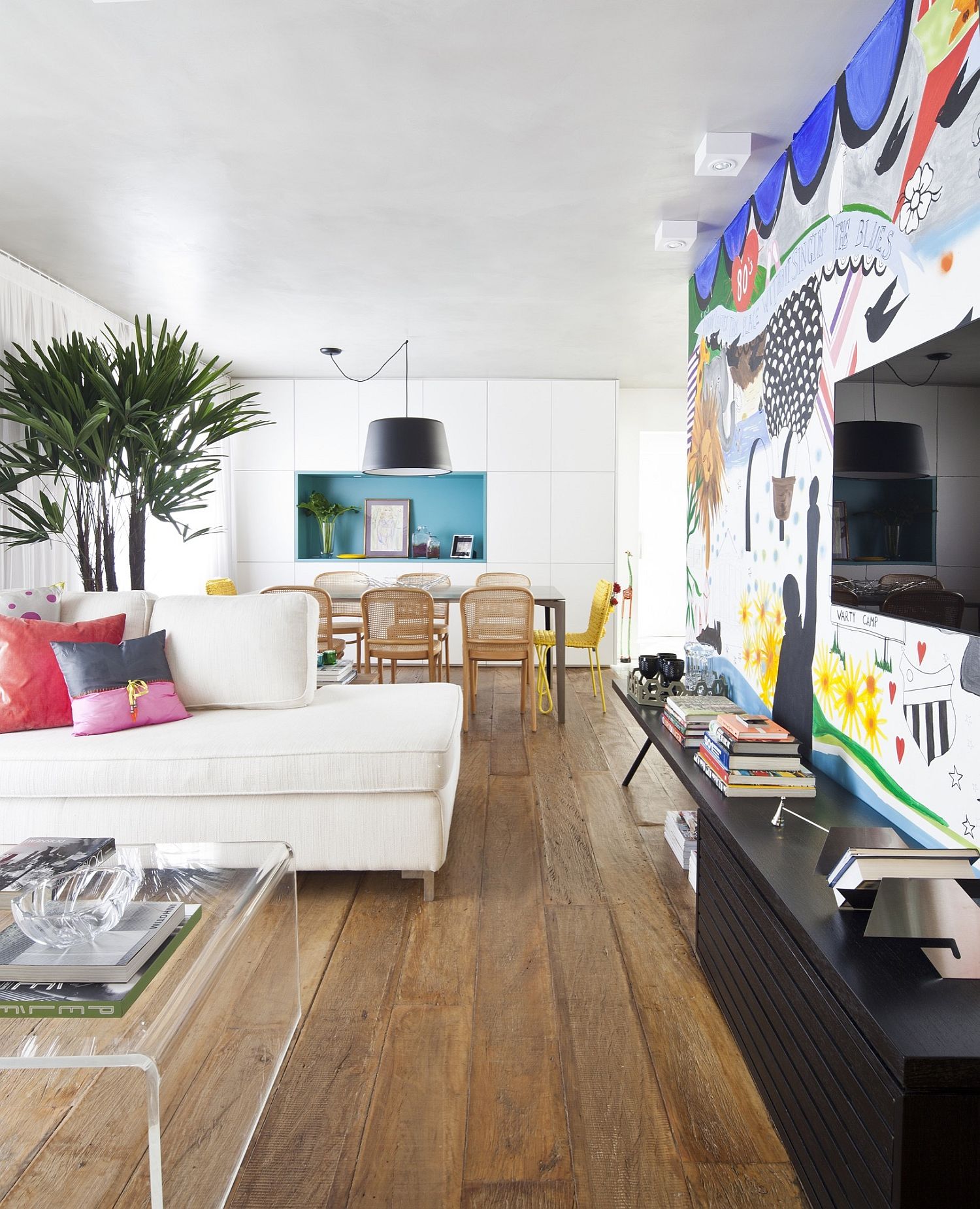 The apartment showcases how a neutral background coupled with daring pops of color is an attractive proposition that allows you to move away from the mundane. Another wonderful feature of the home is the use of varied textures and finishes as the hexagonal, tiled kitchen flooring sits comfortable next to the living room floor covered in reclaimed wood. Polished walls, in white are visually coupled with bright pink sideboards, cheerful yellow shelves and blue and gray tiles to present a picture of curated contrast.
RELATED: Hegel Street Apartment in Mexico City: Full of Color and Character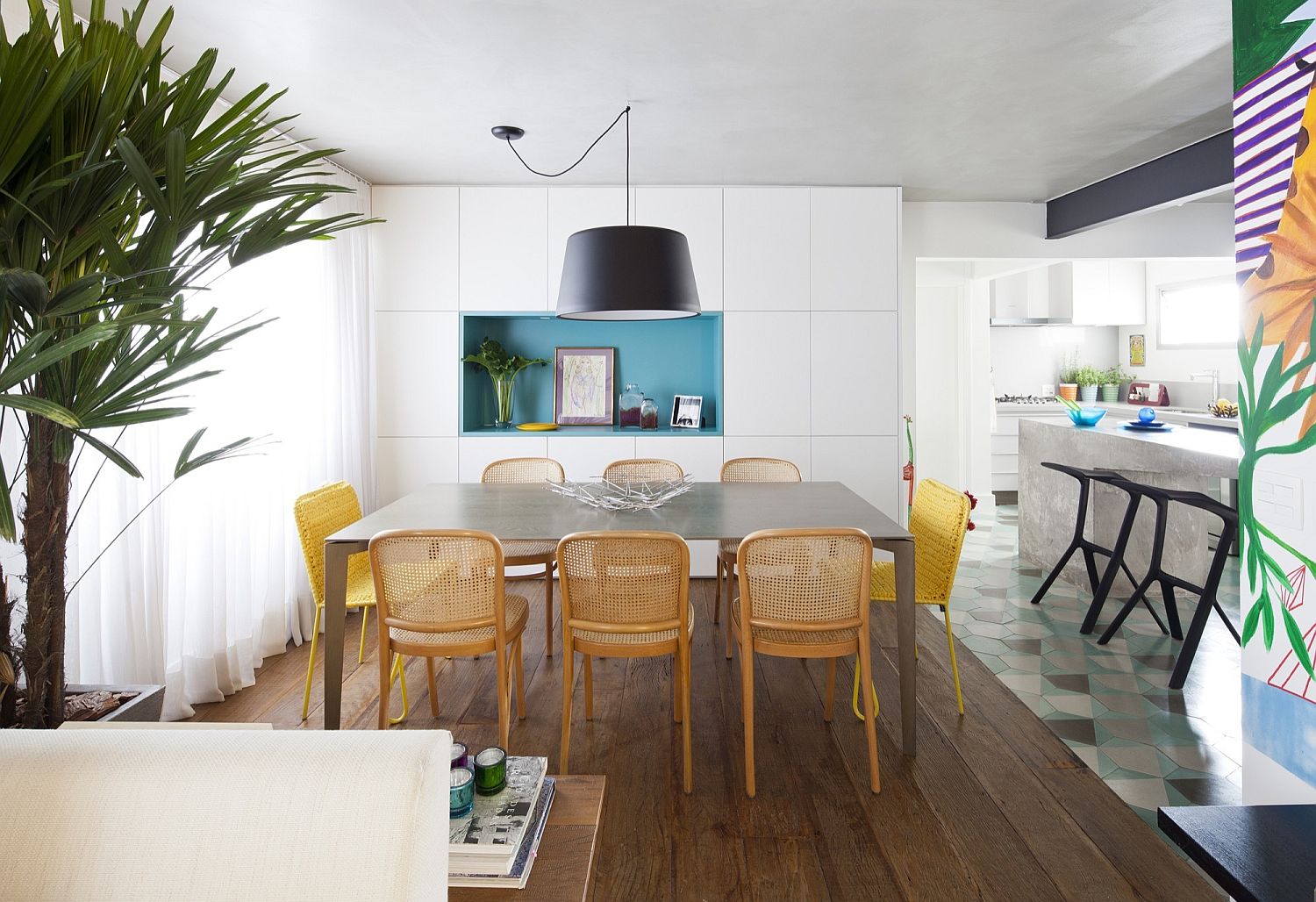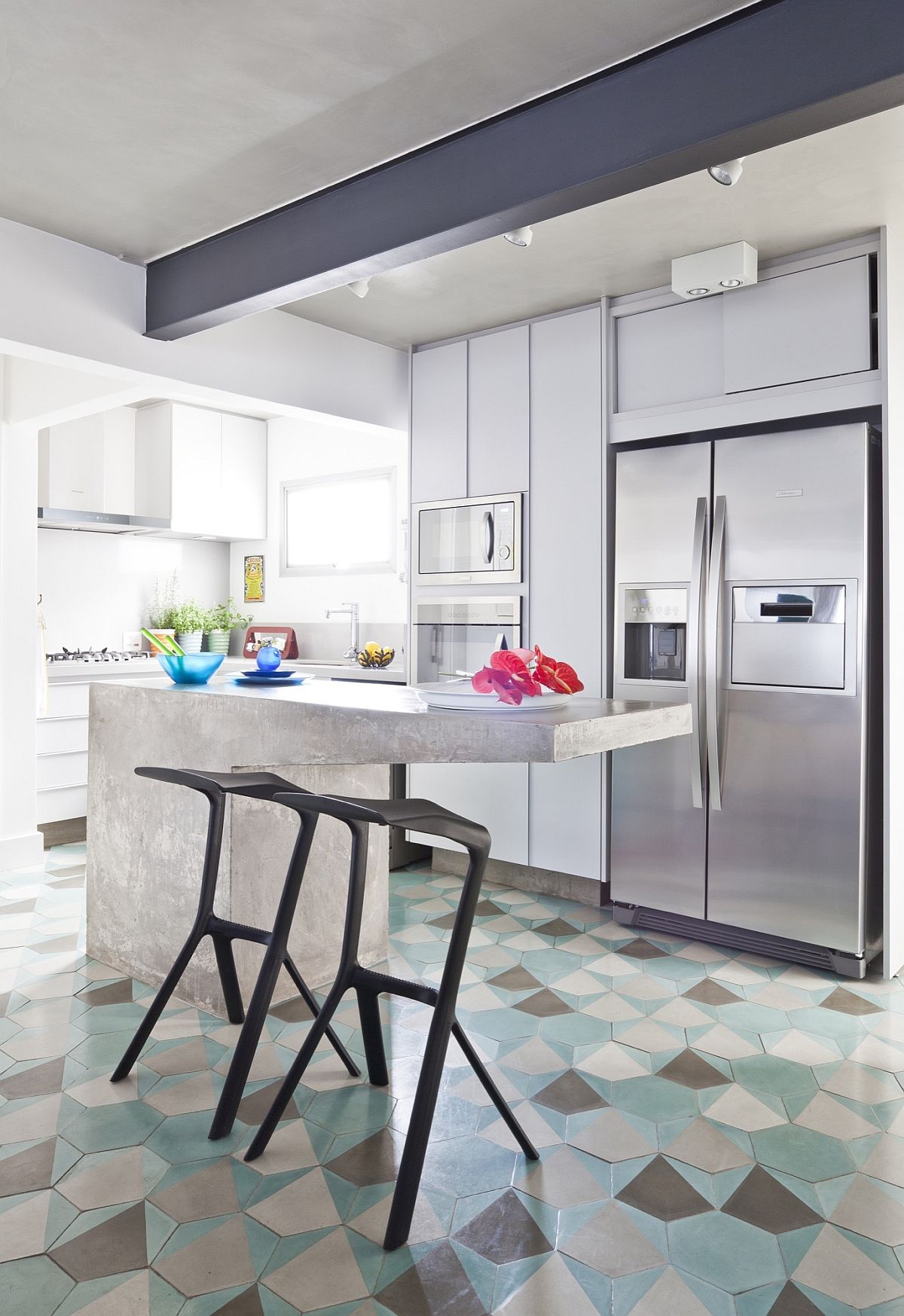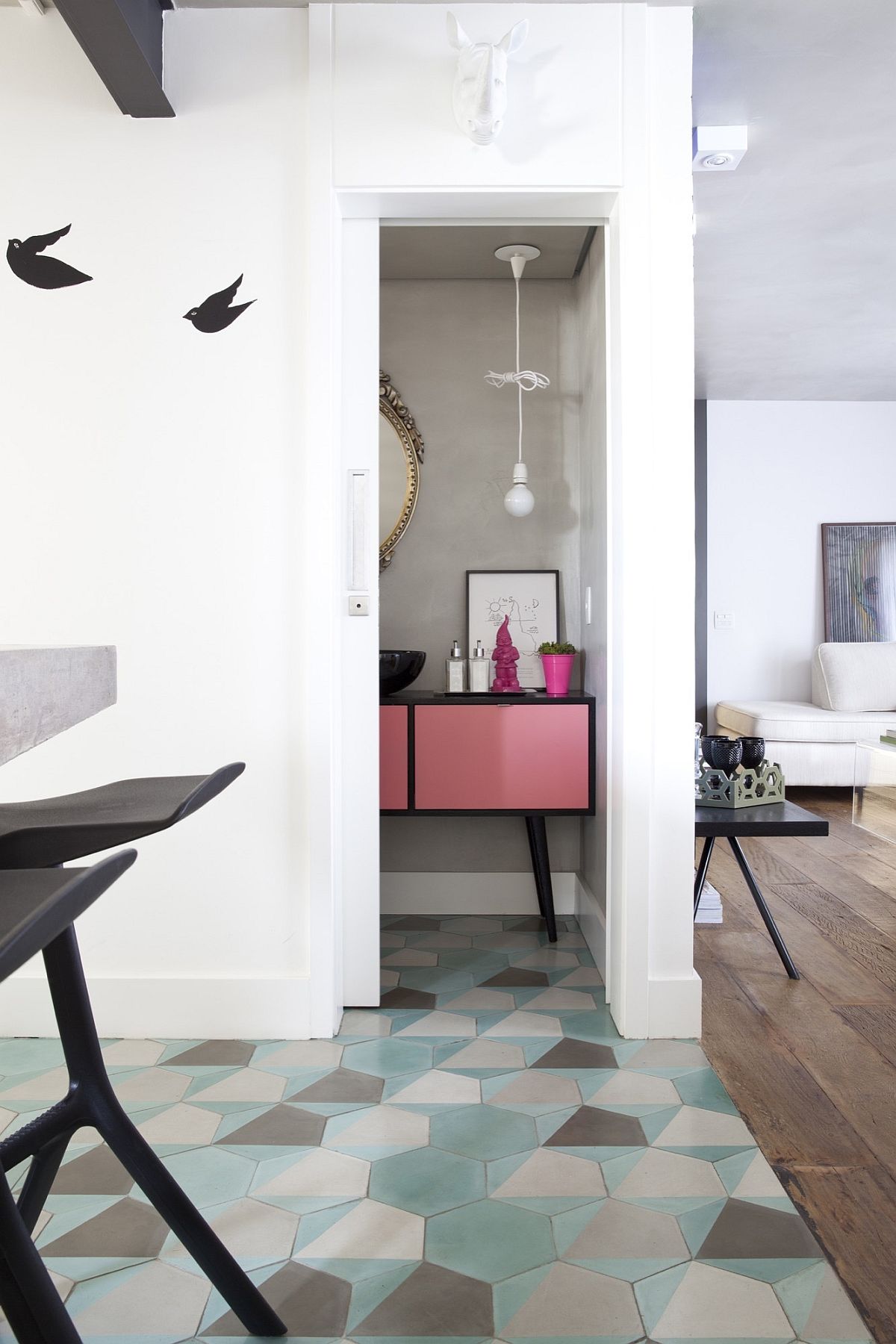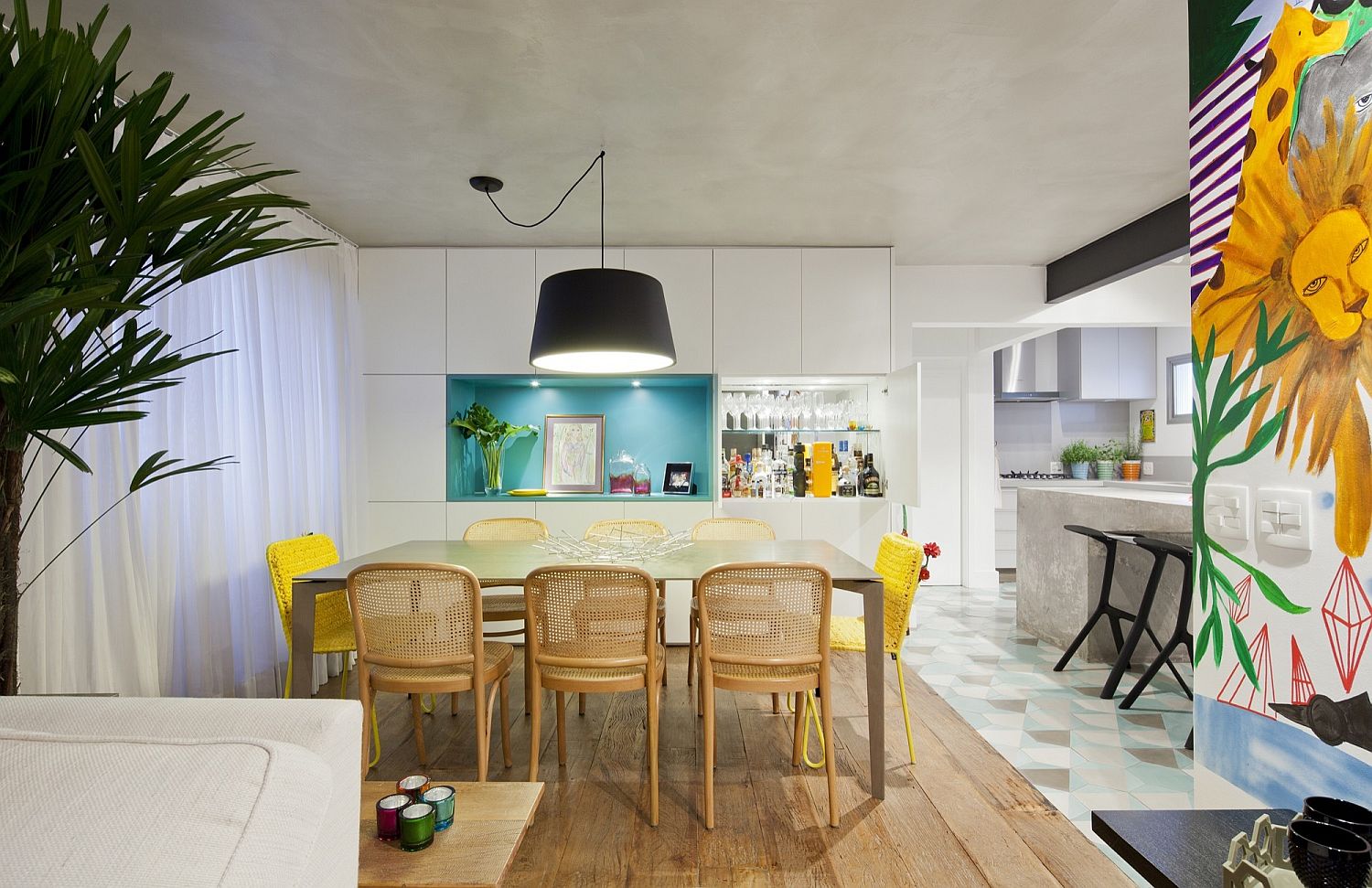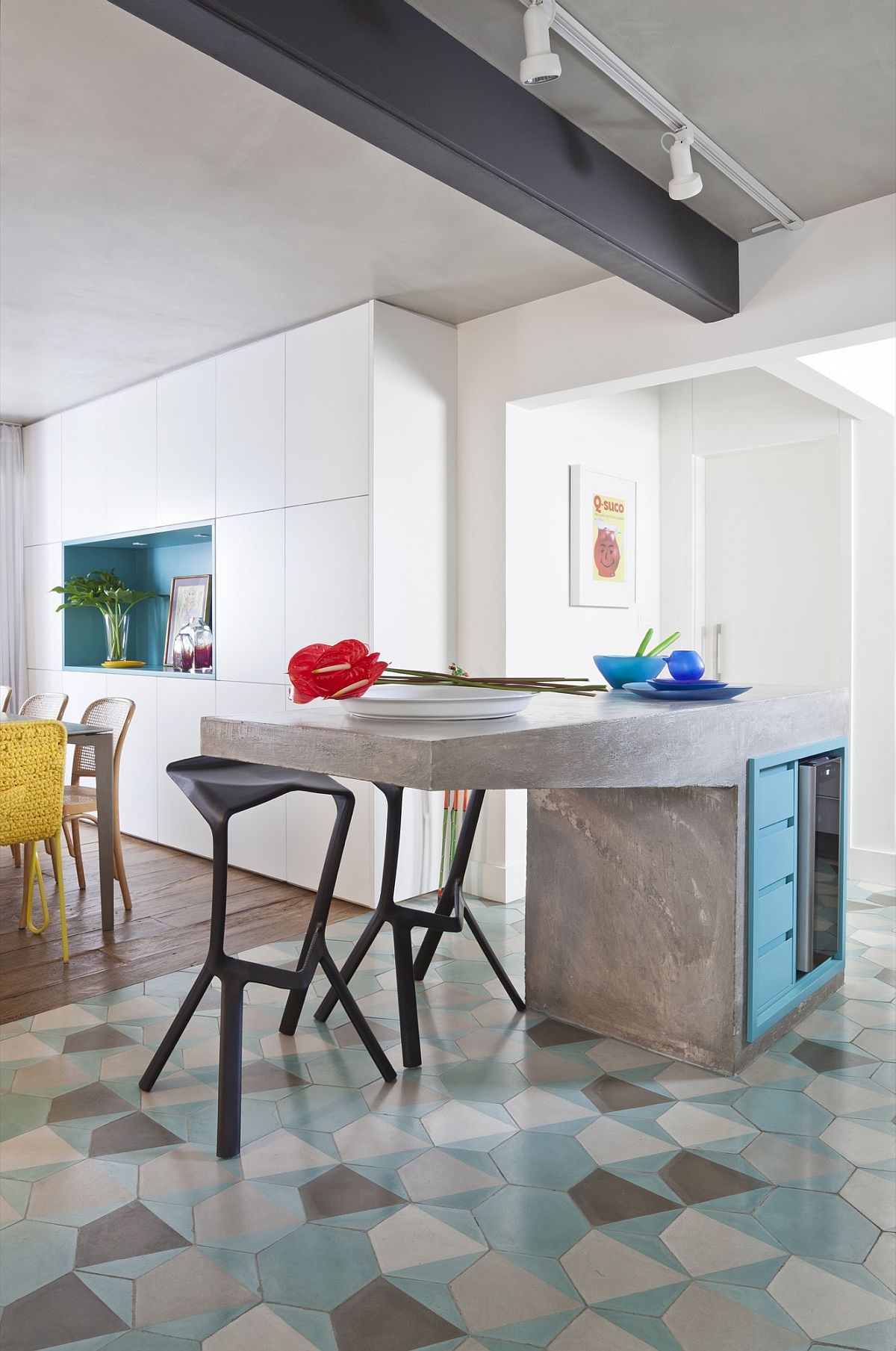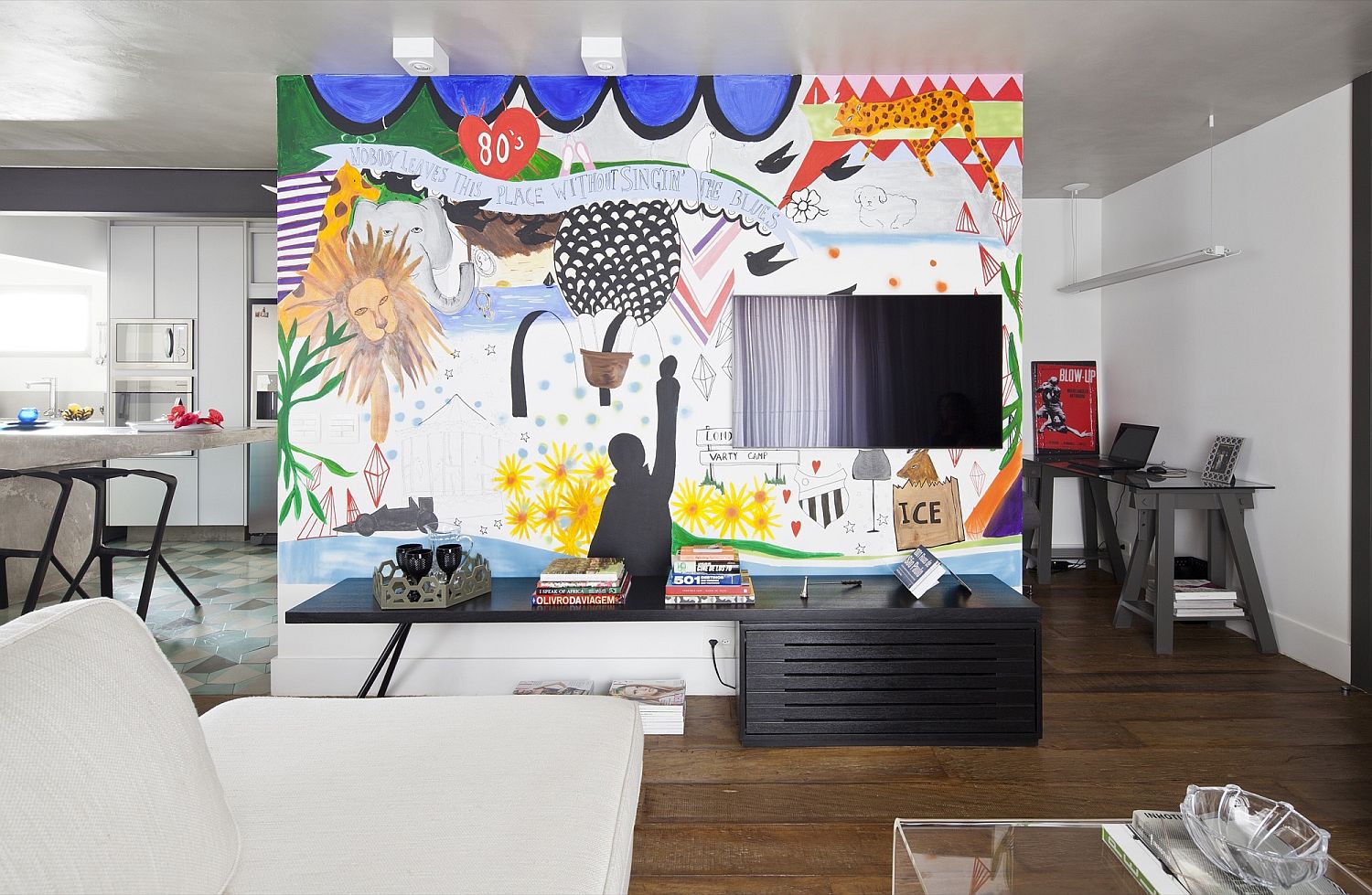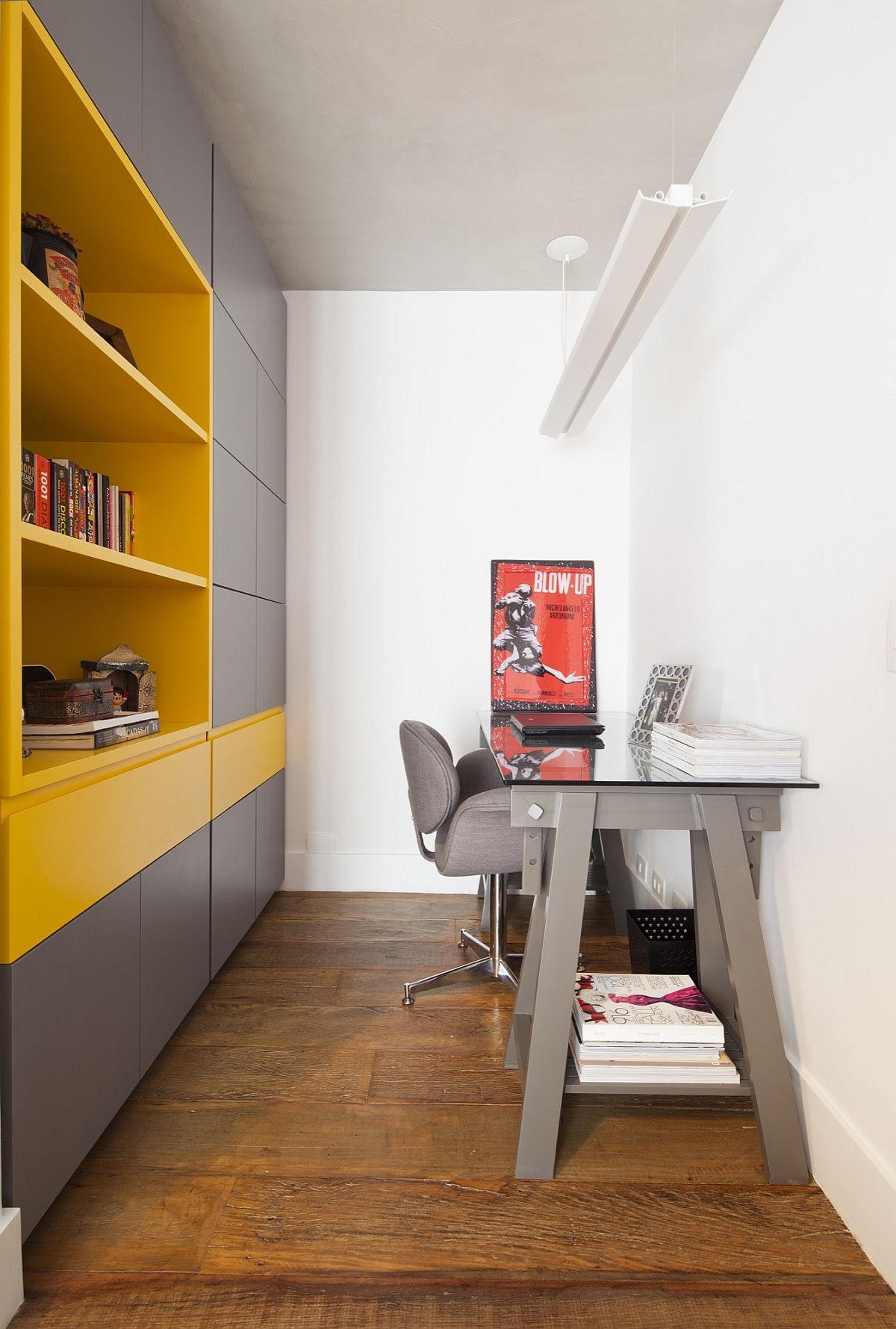 A large drum pendant in black brings light into the dining room with space-savvy cabinets in the background that disappear into the wall. Spacious bedrooms and ergonomic walk-closets complete a fabulous modern apartment that is not constrained by rigid conventions. [Photography: Maira Acayaba]
RELATED: This Smart São Paulo Apartment Intertwines Greenery with Colorful Zest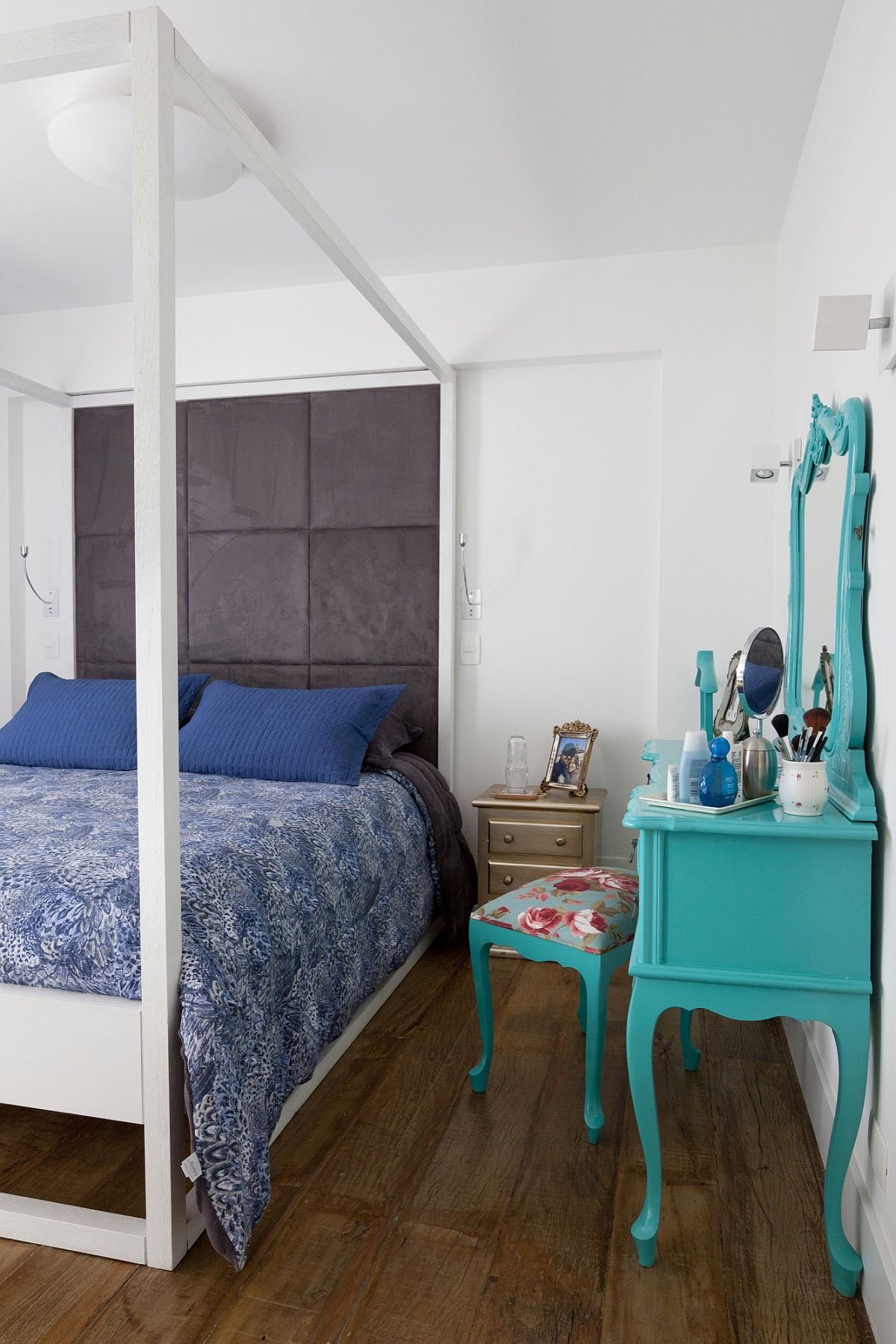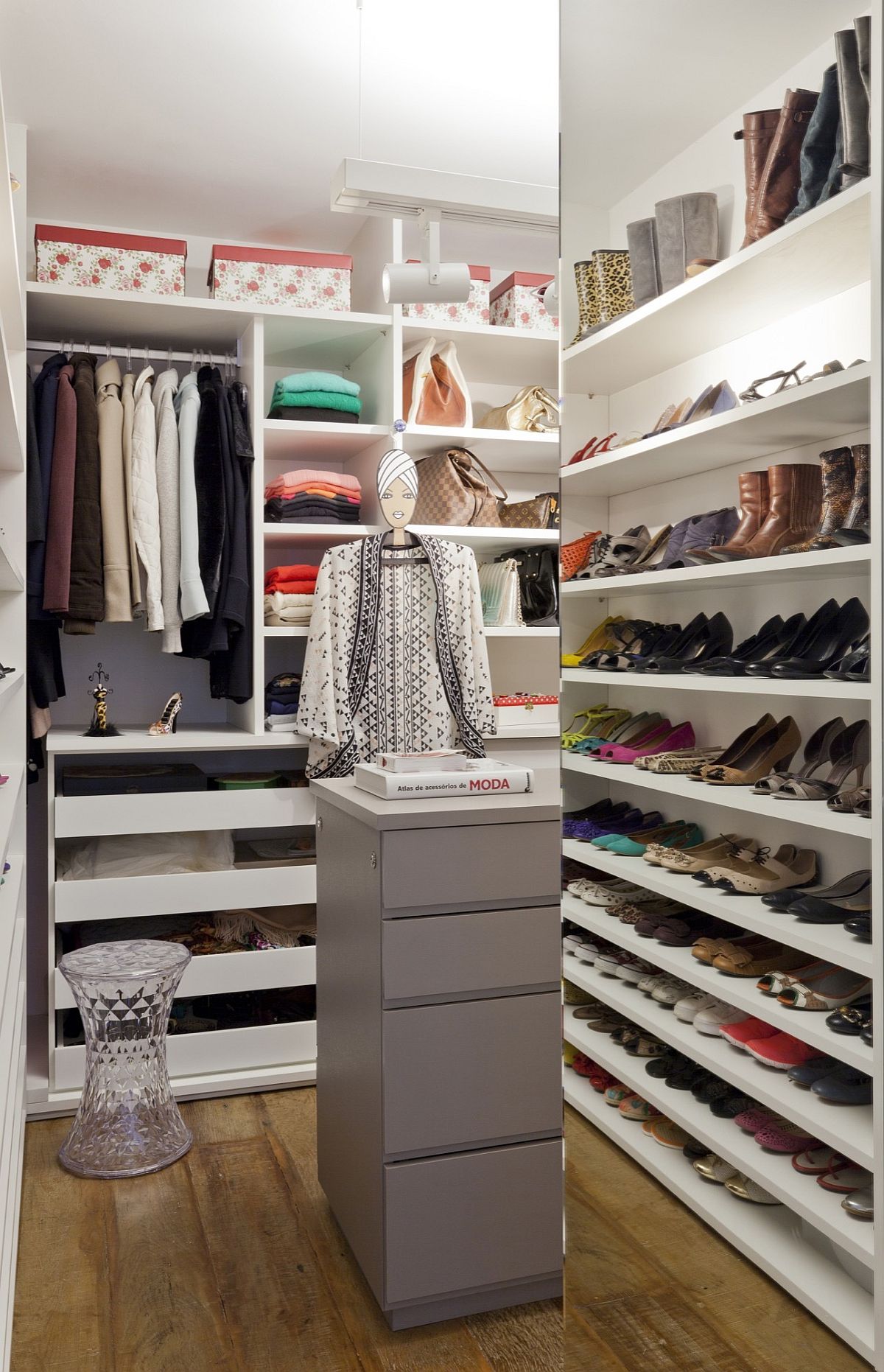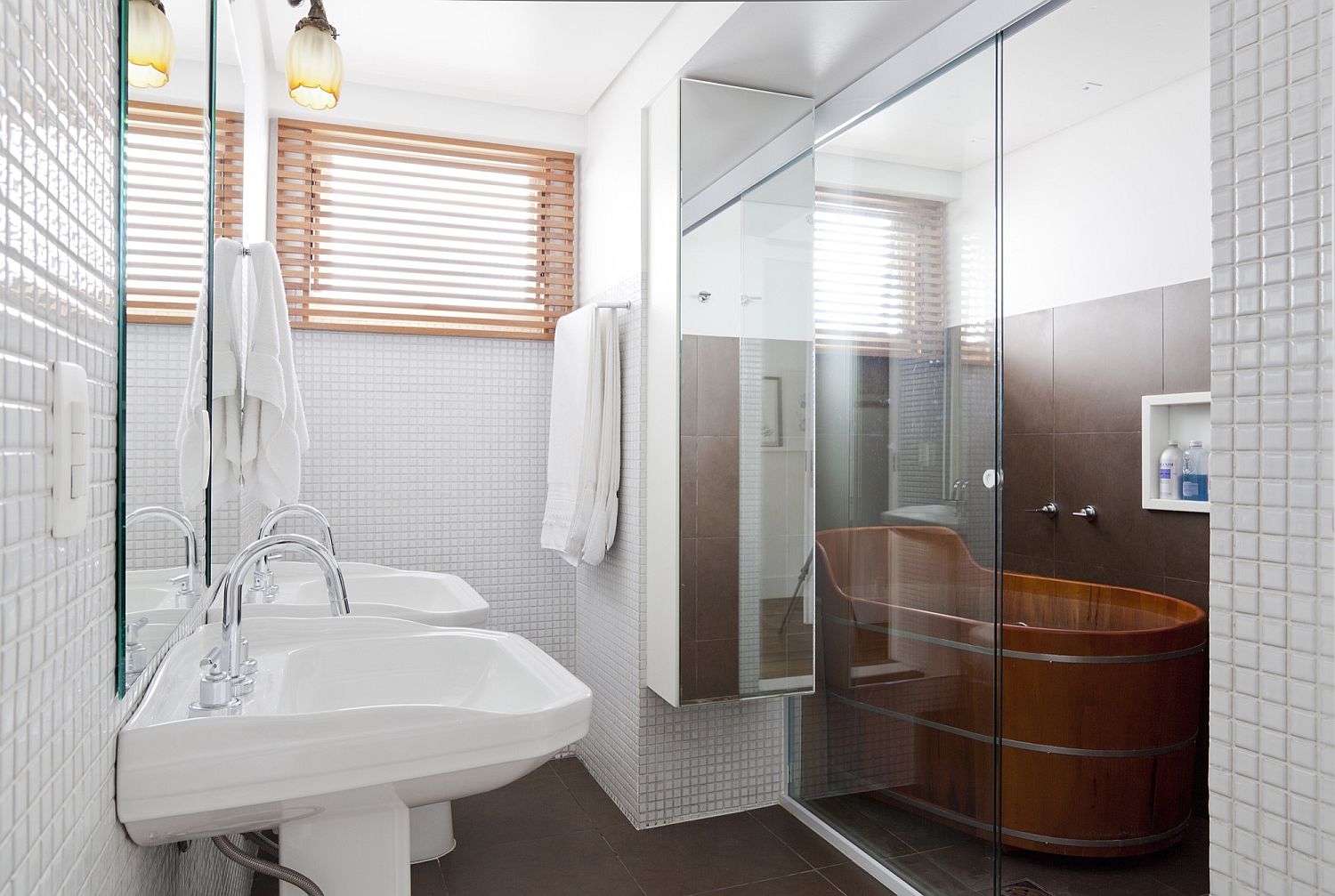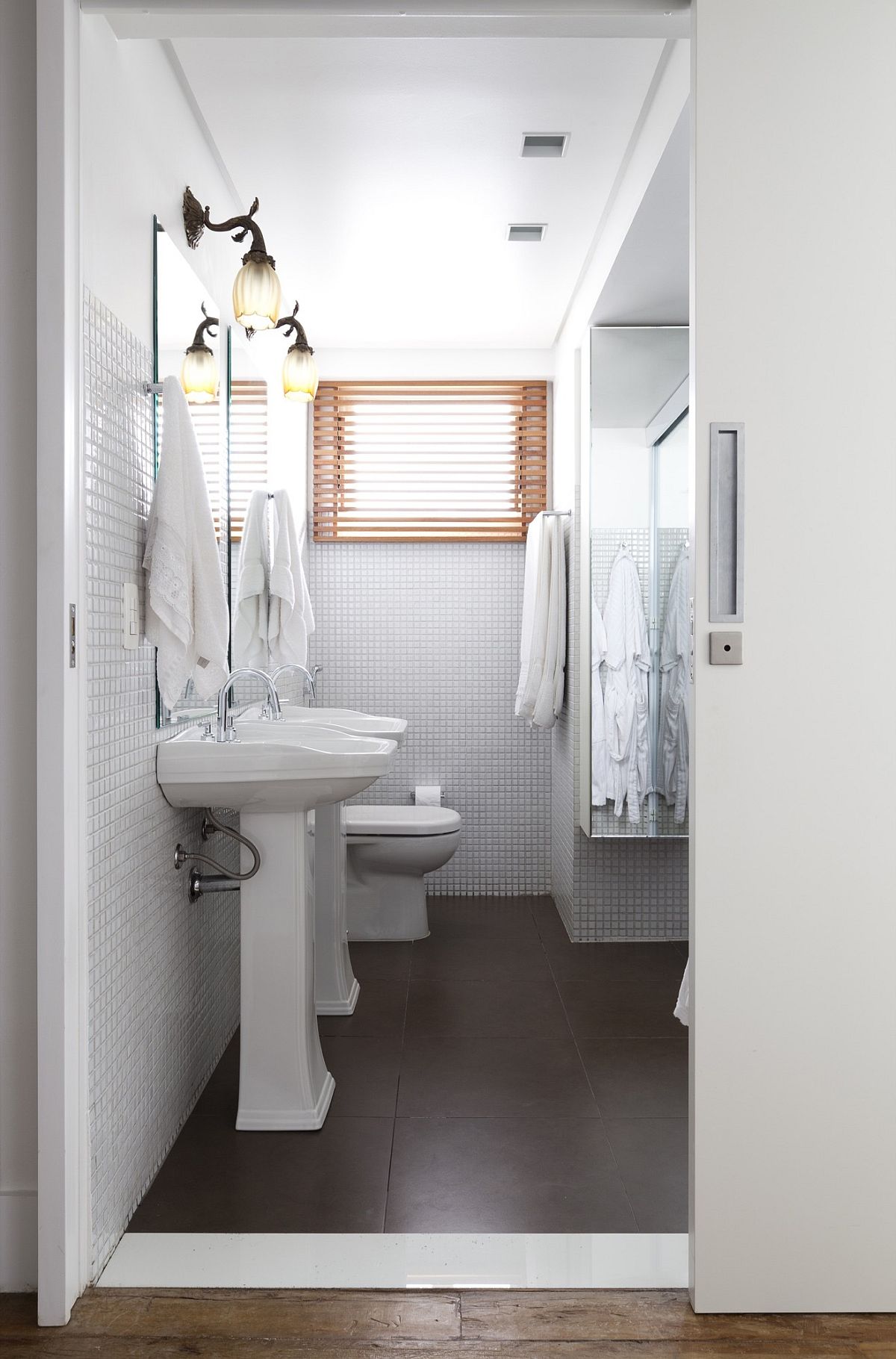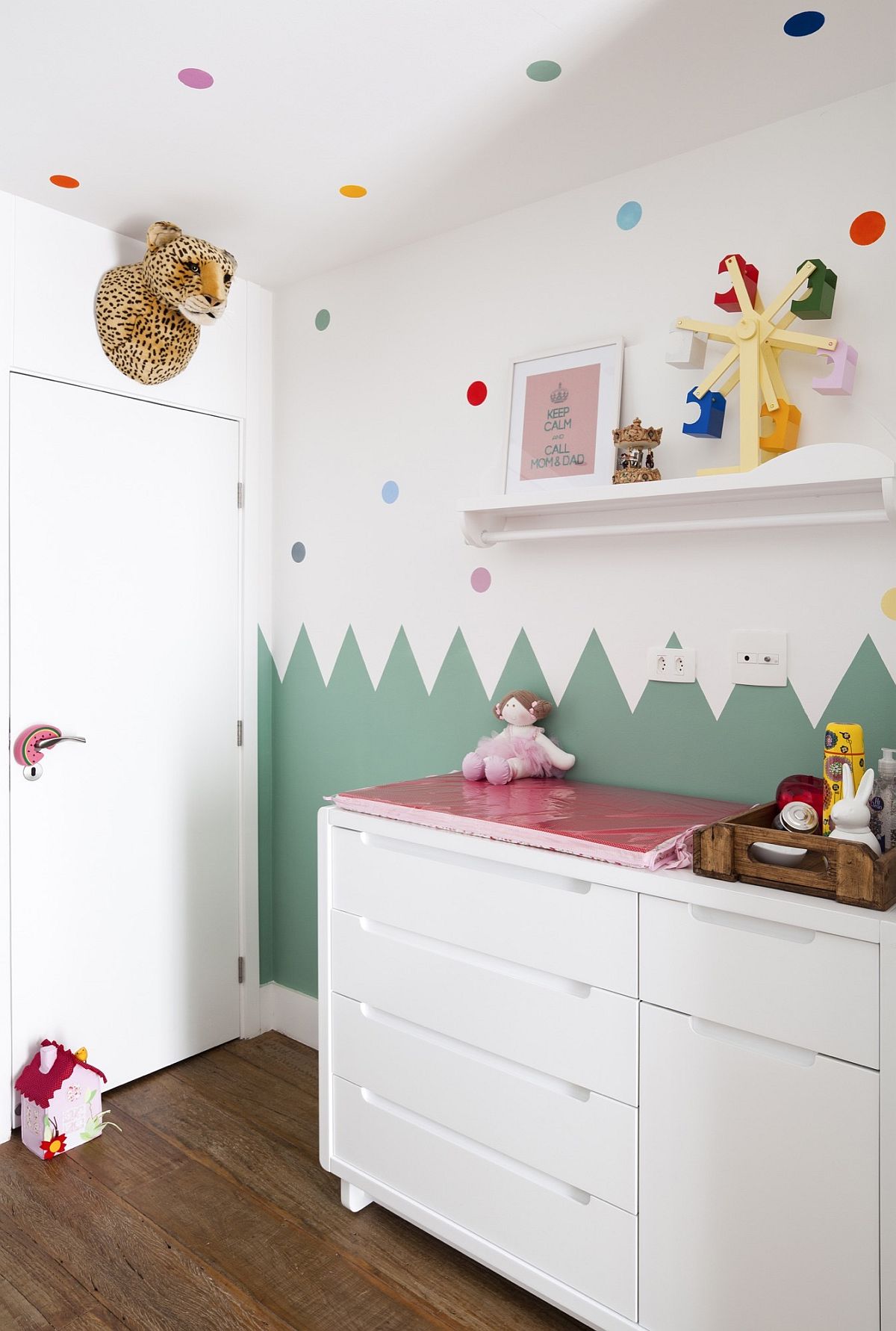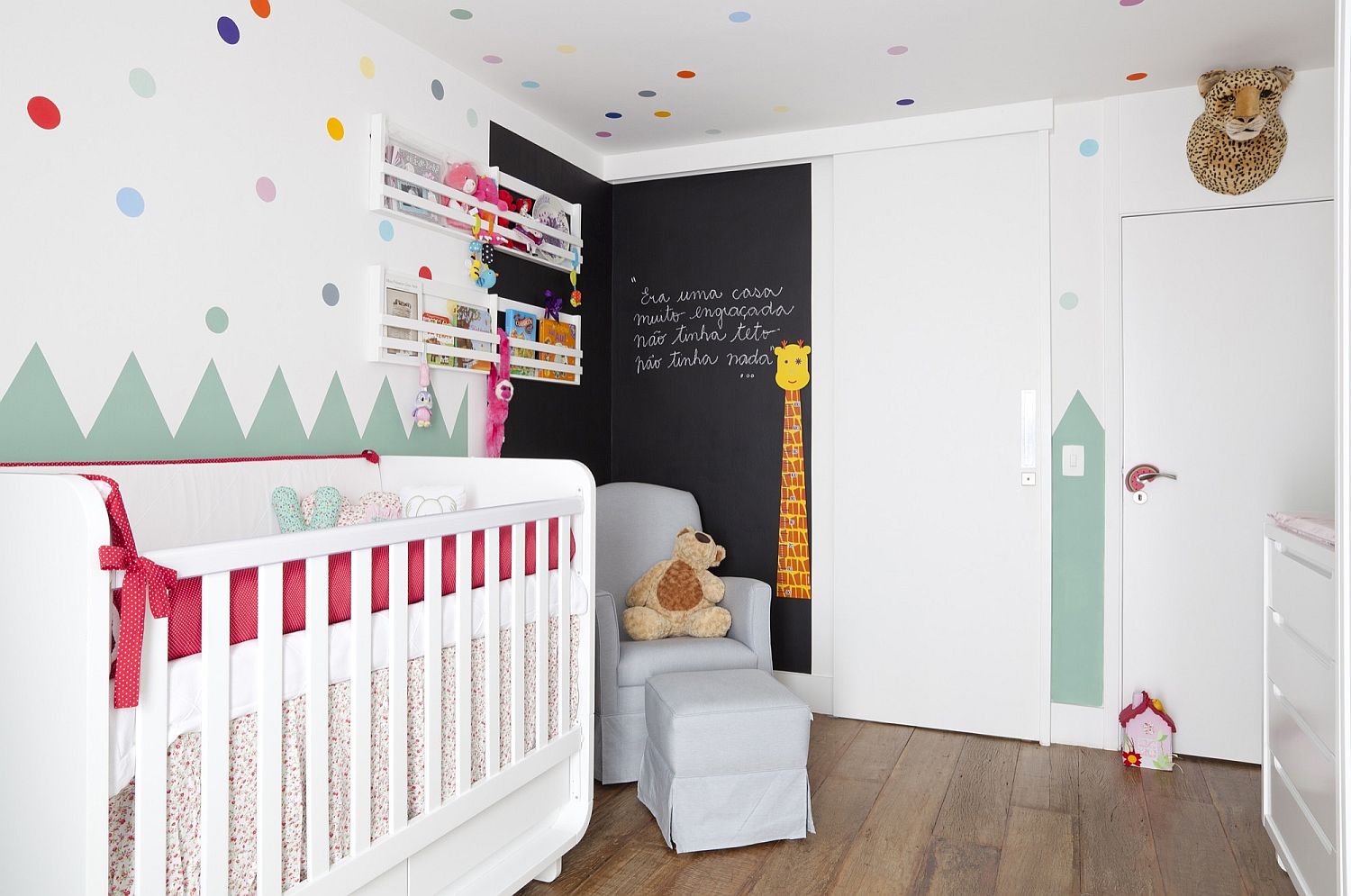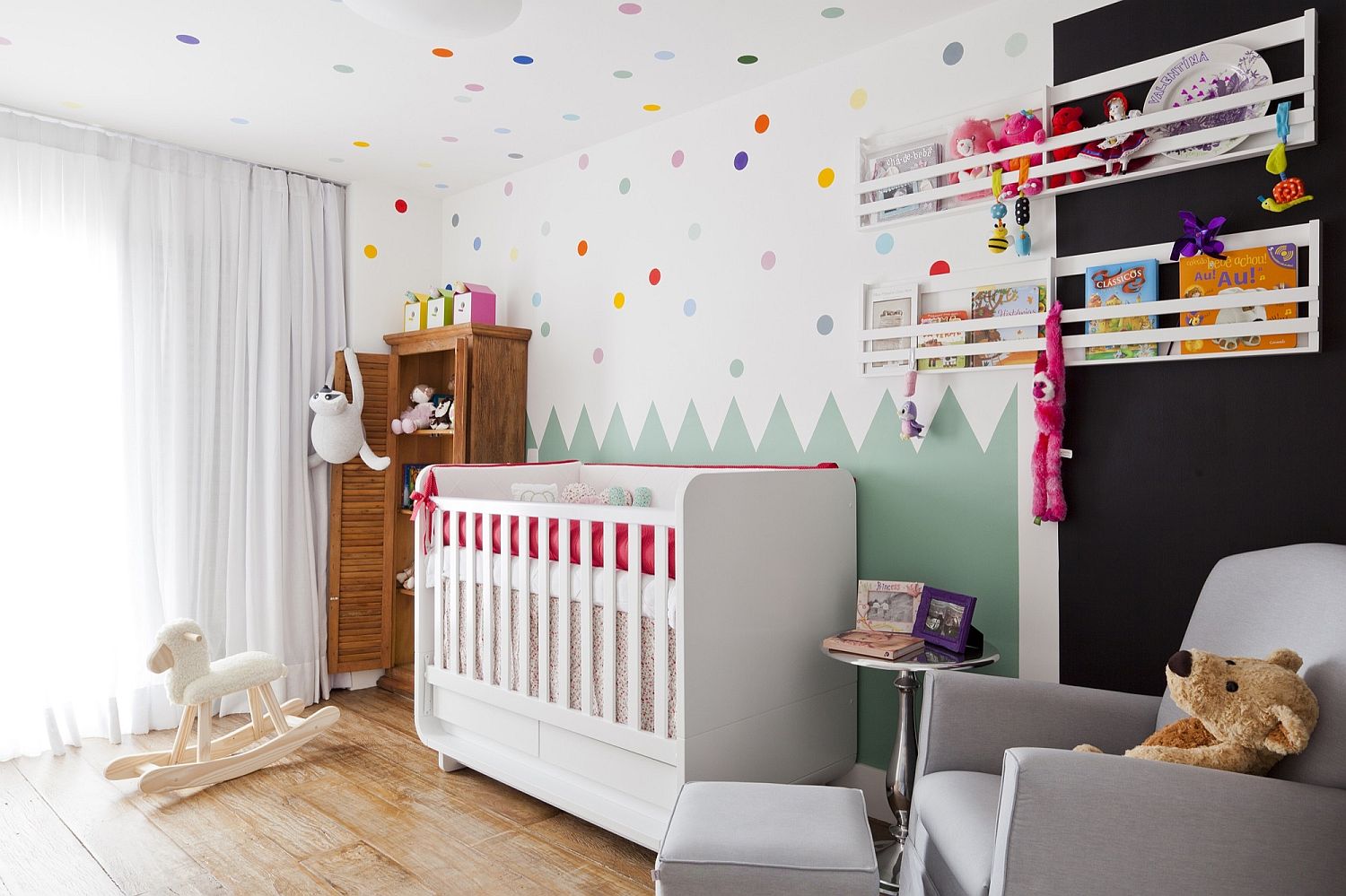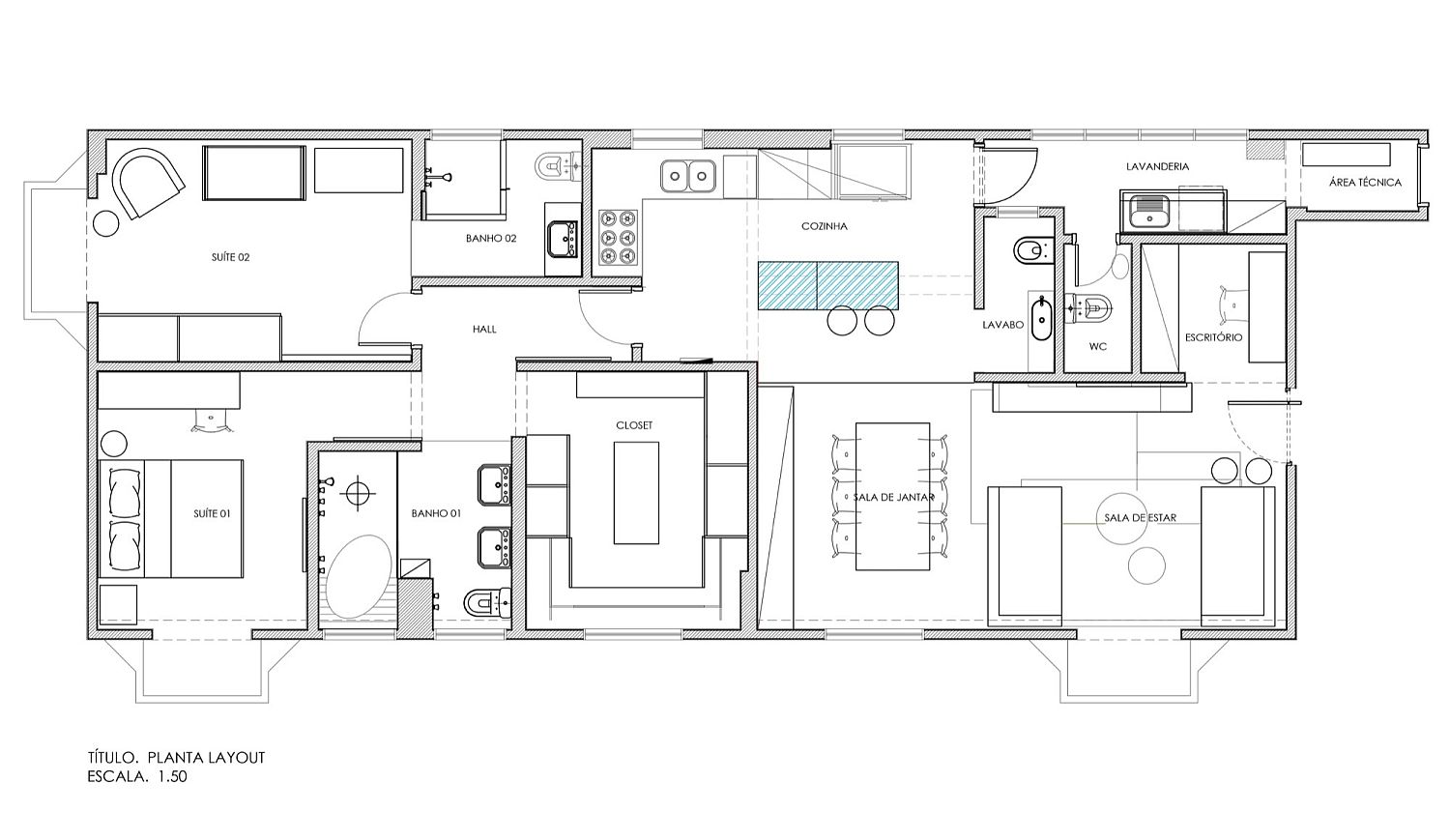 You're reading An Interior Full of Flamboyance: Vibrant and Chic Apartment Capela, originally posted on Decoist. If you enjoyed this post, be sure to follow Decoist on Twitter, Facebook and Pinterest.